Those who follow me on Instagram might already know, what I was doing last Sunday and today I am finally telling you more about it on the blog as well. The past weekend was a very sporty weekend because on Saturday I ran the Avon Frauenlauf here in Berlin and on Sunday I attended the Adidas x Wanderlust event. Running the Avon Frauenlauf was a lot of fun, and the Wanderlust event on Sunday was even more fun. Or maybe it was just the combination of both. Because after running 10 km in the afternoon on Saturday, the yoga session on Sunday was much needed. But let me tell you everything in detail: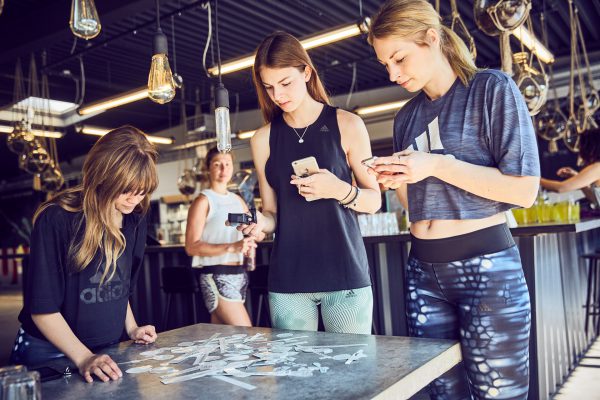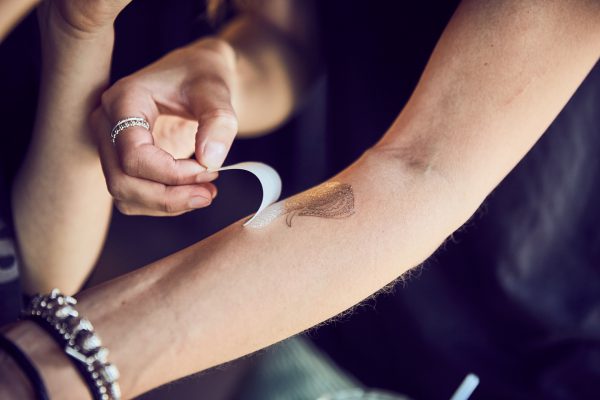 What is Wanderlust?
Before I tell you everything about the event, I should start with telling you more about Wanderlust in the primary. Wanderlust was created by three friends (Jeff, Sean and Schuyler), who has known each other since the late 1980s. They wanted to create an event, that is not only fun but makes people attending feel better than when they came at the same time. The mission of Wanderlust is to help you find your true north, and there are many paths to true north.
There are two kinds of Wanderlust events you can attend to find your true north, to have a very good time and to feel better afterwards: Wanderlust Festivals and Wanderlust 108. The main difference between these events in the lengths of them. The Wanderlust Festivals are multi-day events, and Wanderlust 108 is one day only.

During a Wanderlust Festival, you can join groups of yoga and meditation instructors, musicians, speakers and chefs. You have the chance to meet new people, explore new ideas, discover abilities and make new friends. You don't have to be a well-seasoned yogi to be part of it because there are classes for all levels and even styles. In between the yoga classes you can explore the nature, go for a run, attend one of the breathtaking mountain meditations, sunset hikes or bike excursions. Each festival offers many opportunities and varied activities. Another big part of the Wanderlust Festivals is music. Artists from all over the year join the festivals and accompany every activity. On top of that, you can learn something new at one of the Speakeasy Talks.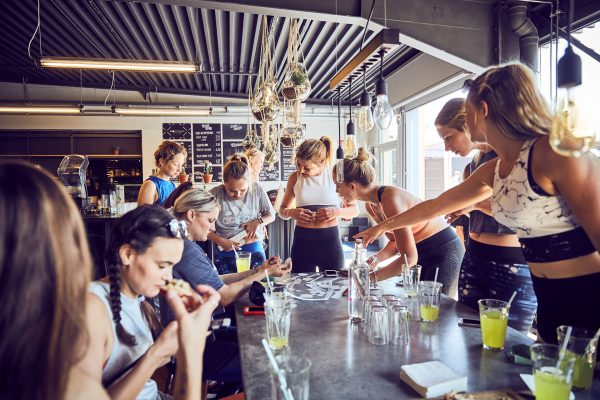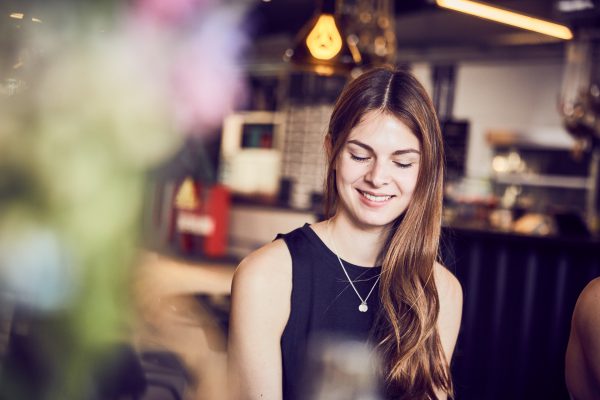 Wanderlust 108 is a one-day event, and it also called "Mindful Triathlon", because it combines three activities: yoga, running and meditation. The event starts with a 5 km run, and you don't have to be a runner to join. You can either run or walk; you can take it easy or push yourself to the limit – it is up to you! After the 5K run follows a 90 minutes yoga session underscored by a DJ, and if you want you can join the 30-minute guided meditation to complete the mindful triathlon.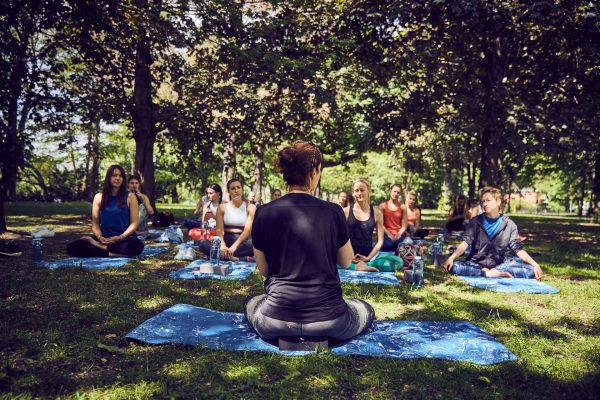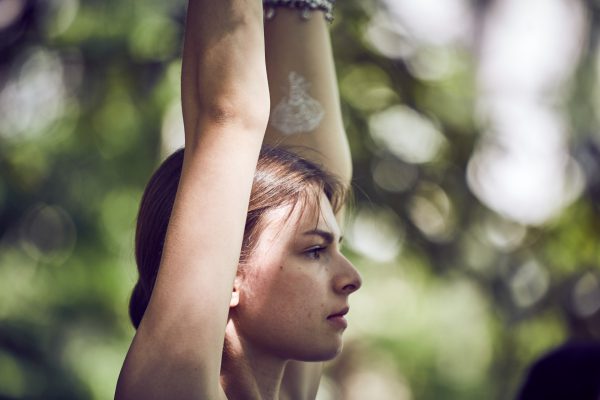 adidas x Wanderlust event in Berlin
Adidas invited us last Sunday to learn more about the Wanderlust 108 events. The day started at the Runbase here in Berlin, where we got our yoga outfit (how nice are the tights I got? I absolutely love the print and colour!), put on flash tattoos and had something to drink and eat before walking to the yoga location at a park about 30 minutes away. The weather was perfect that day, it wasn't too hot, and the sun was shining most of the time. It was my first time having yoga outside, and I enjoyed it to the fullest. Of course, people were passing and sometimes you could hear a boat blowing its horn, but it still was so peaceful there.
You might know, that I am currently trying to do yoga at least once a week because it just makes me feel better. So it won't surprise you, that I really enjoyed this extra yoga session together with Adidas and Wanderlust that day 😉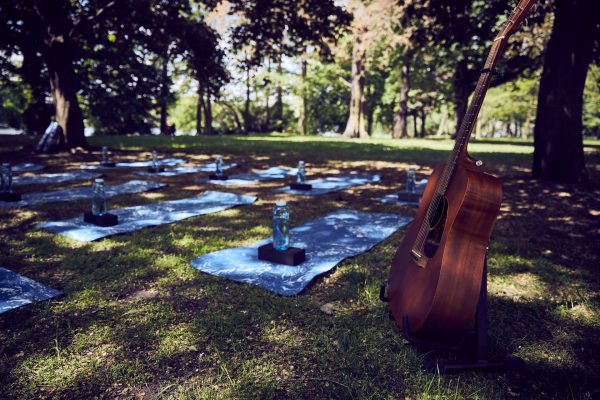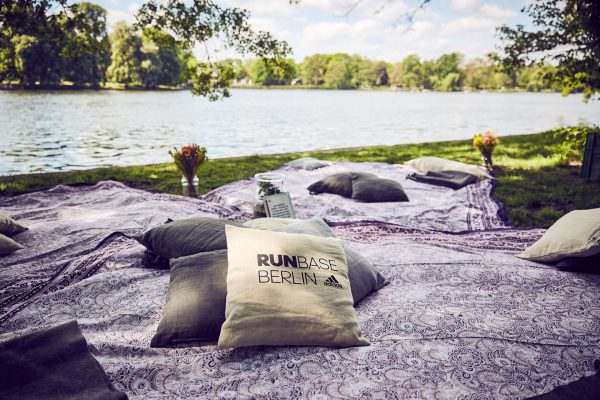 It was such a special yoga session, not only because of the location but also because it was underscored by live music. My words and the pictures can't even describe how lovely this yoga session was.
A picknick by the water topped off this yoga session. We sat down, had something to eat and drink and learned more about Wanderlust 108. I couldn't imagine a better way to spend my Sunday. Thank you so much for another amazing and inspiring event, Adidas.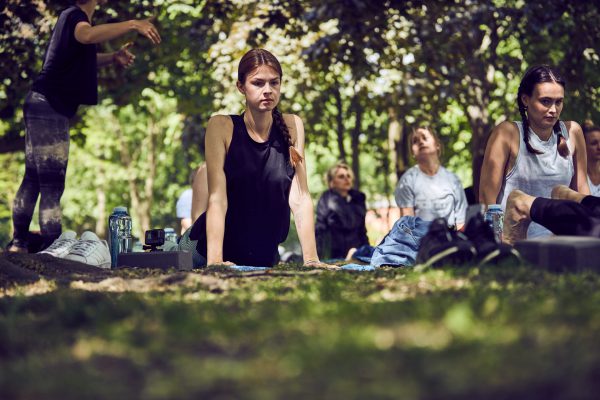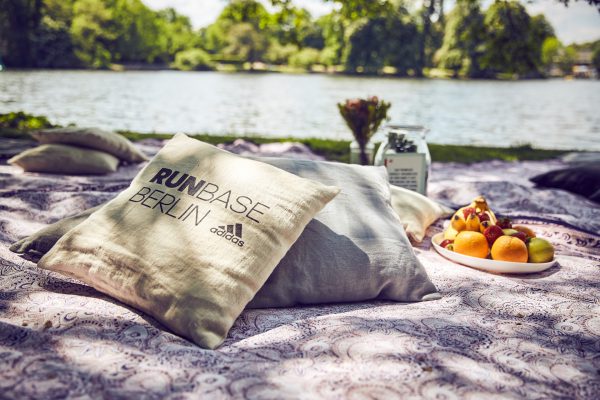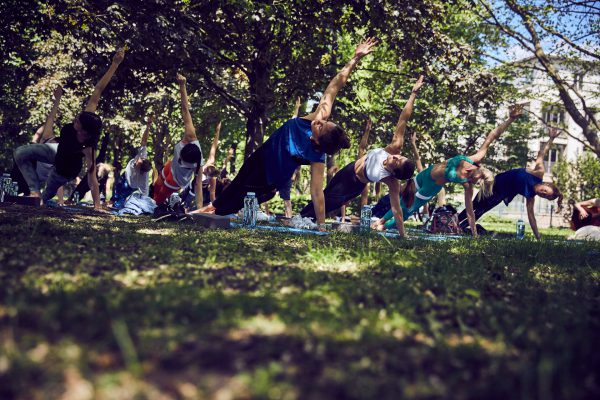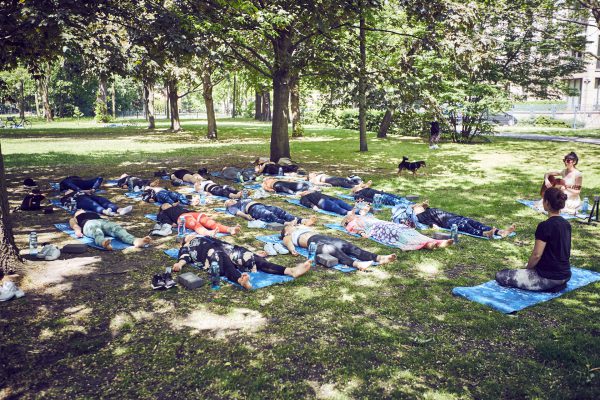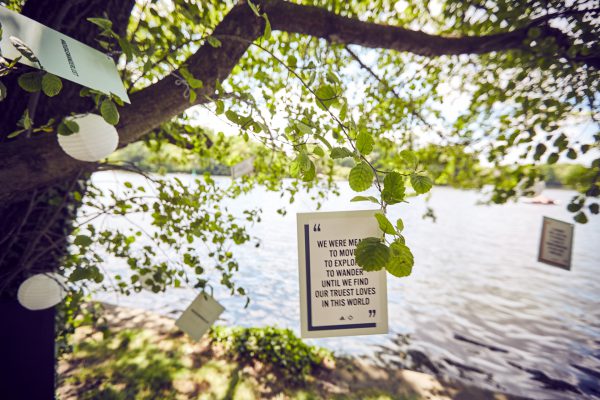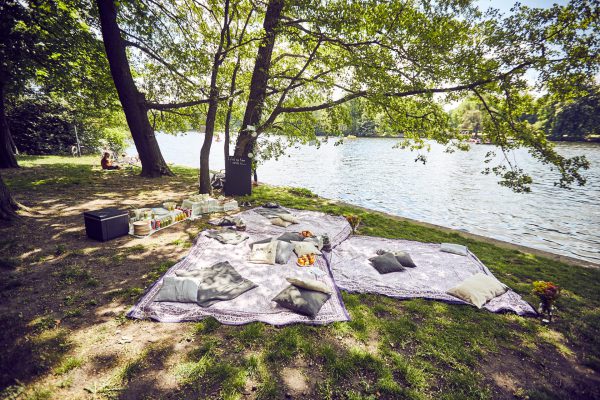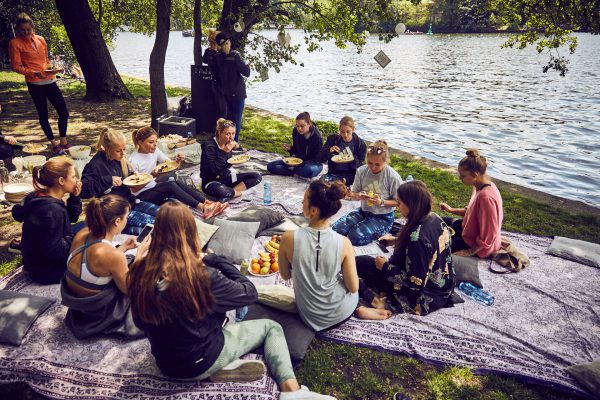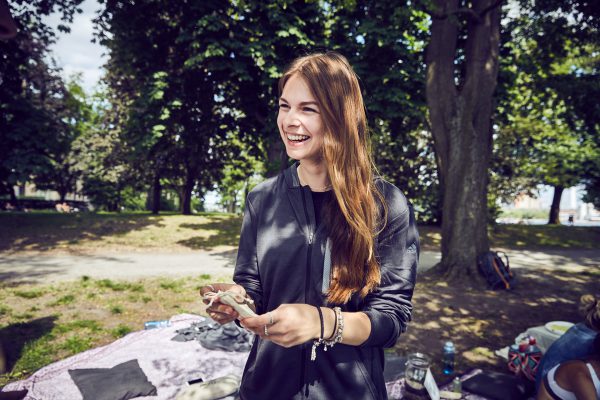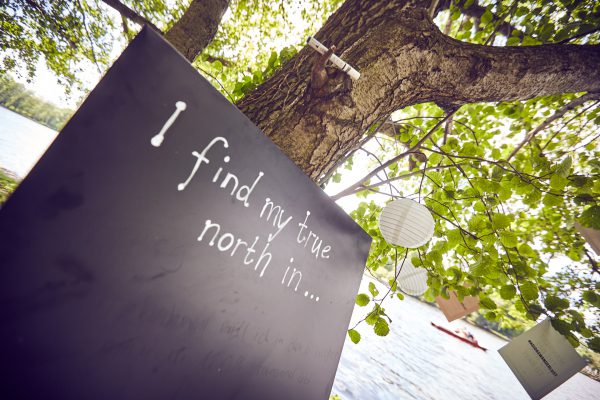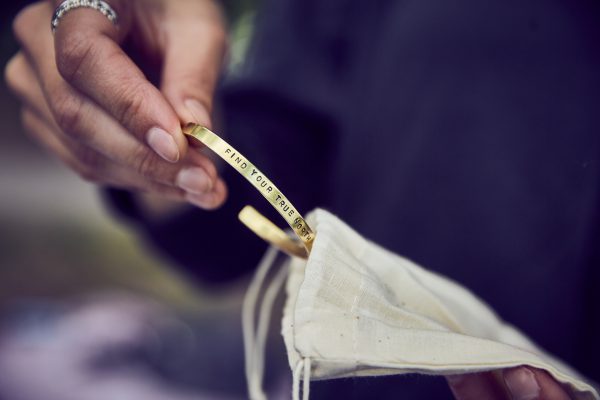 Photo Credit: Michael Romacker