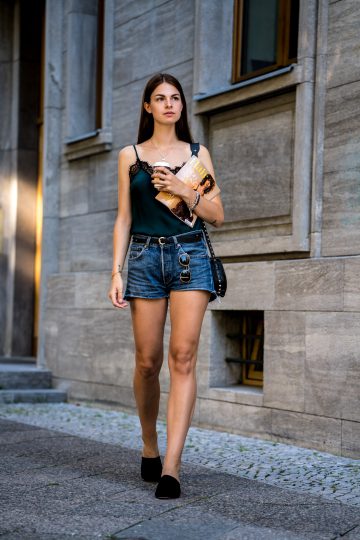 Oh, how much I will miss wearing denim shorts and cute summer dresses. As I mentioned before, summer came back to Berlin for a couple of days, and we took full advantage of those days to shoot some more summer outfits for the blog. The one I am sharing with you today is one of these summer outfits. I was wearing it on a busy day spent at the office, and it actually was a perfect choice, because it is super comfortable but some kind of chic at the same time. The key piece of this outfit is my new lingerie style top I received as a sample gift from IKKS the other day. I first wasn't sure how to combine it and wanted to wear it with a t-shirt underneath, but that combination didn't look good at all. Maybe it will work with a turtleneck or light sweater, but I didn't try it – it was a nice summer day, and I didn't want to wear something with long sleeves that day!
Green Lingerie Style Top and Denim Shorts
People either love this trend, or they hate it: the lingerie style. Personally, I like it. But it depends on the garment and, of course, on how you combine it. I usually would opt for the combination with a white tee or a turtleneck, but that's nothing you can wear on a nice and warm summer day. And while I would never wear a lingerie style dress without something underneath, it isn't a problem to me to wear a lingerie style top without a t-shirt or longsleeve underneath.
When wearing a lingerie style top, you should combine it with very casual pieces. Never choose something too sexy, because the outfit might end up looking tacky and I am sure you don't want to look like that. To name an example, I would never combine it with a leather skirt (not when I am not wearing a white tee underneath the lingerie style top). But what works pretty well is a pair of denim shorts – as you can see.
Denim shorts are the epitome of casual style, and they work with almost everything. You can create every kind of outfit with a pair of denim shorts: chic, casual, sporty – these are only a few examples. I would call the outfit I put together here "casual chic" because the shoes are very casual and comfortable. But imagine this outfit with a pair of cute high heels, wouldn't it look quite chic?! And in combination with a pair of black boots, it would look super rocking. I love how easy you can transform an outfit by changing only the shoes 🙂 I opted for a casual chic look for a day at the office, so I was wearing these mule sandals and not a pair of sneakers, boots or high heels. And I really like how this outfit turned out. I was prepared for a long day, felt comfortable and prepared for every kind of meeting or unscheduled appointment.
We were on the way to the office when we took these pictures, so I thought why not showing you two things that are part of all my mornings: coffee and inspirations. Speaking of inspirations, I really like to flip through magazines or the social media world. I usually buy InStyle, Grazia and sometimes Flair and when I am seeking inspirations, online Pinterest and Instagram are my number one sources. Where do you get your inspirations from?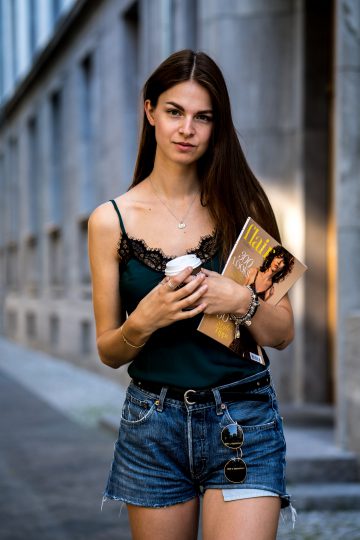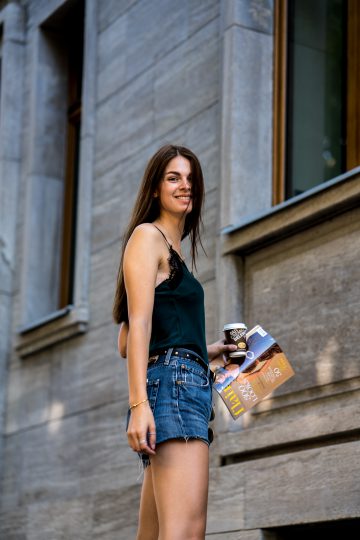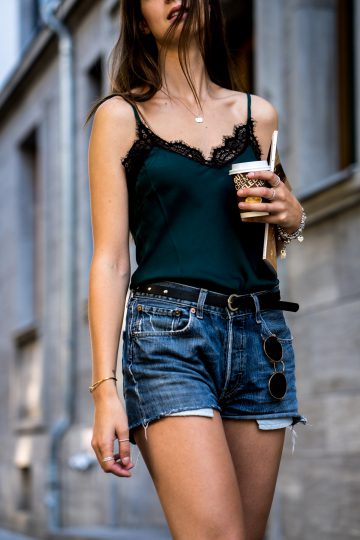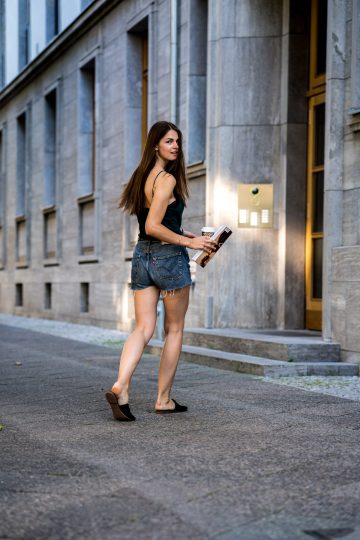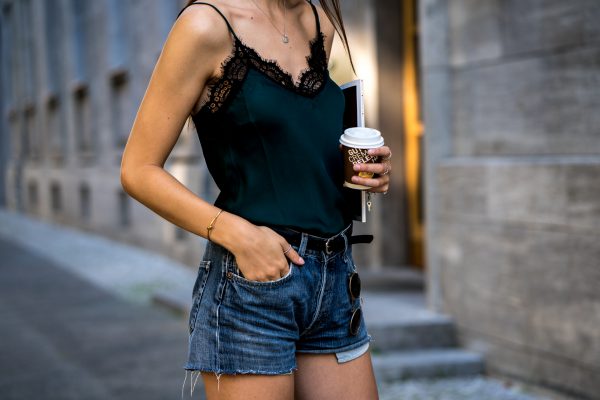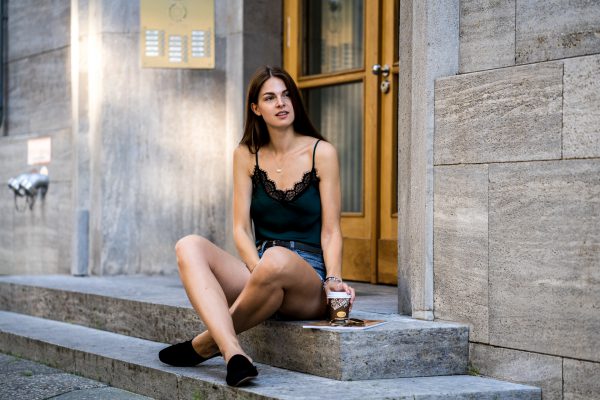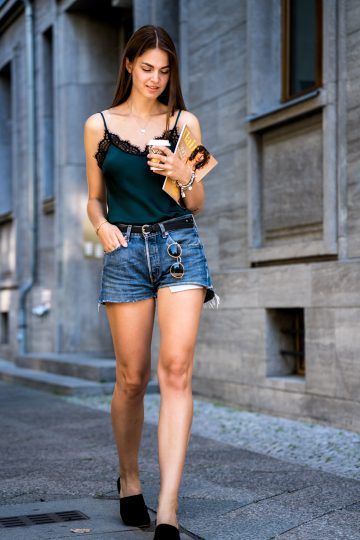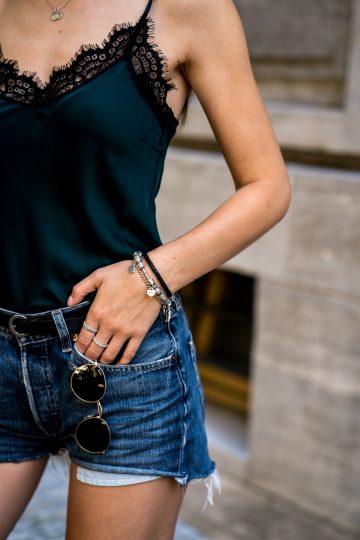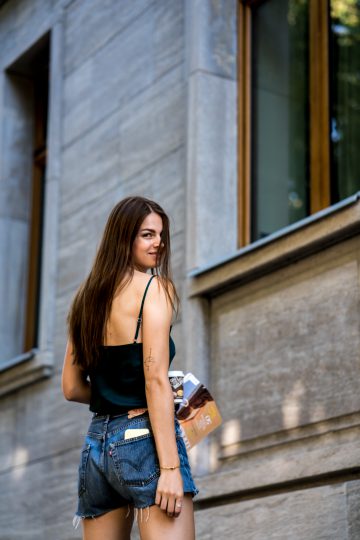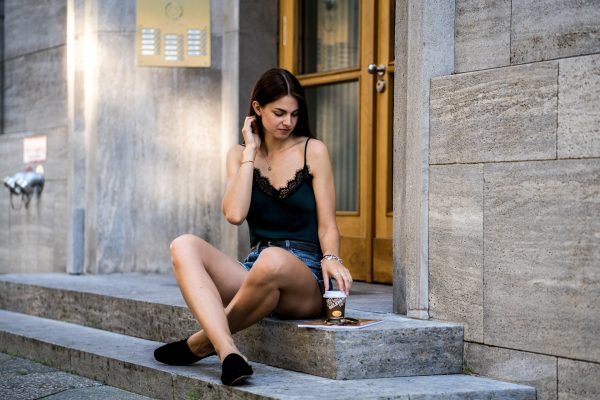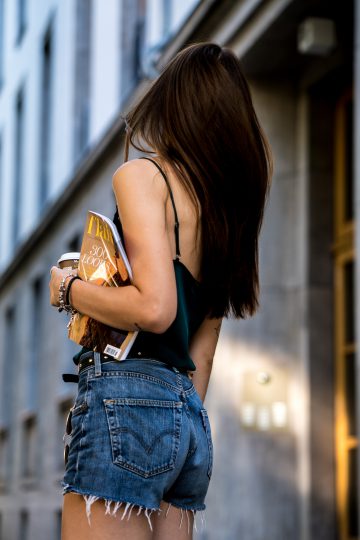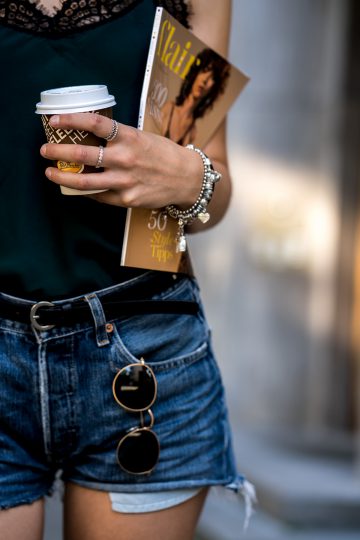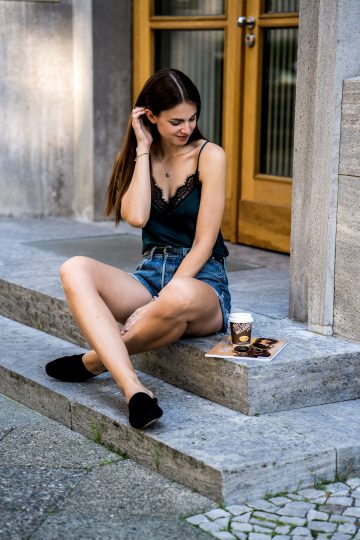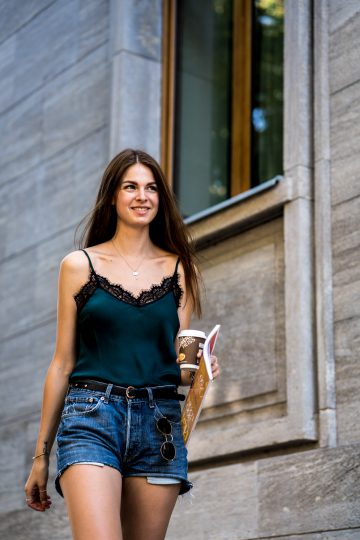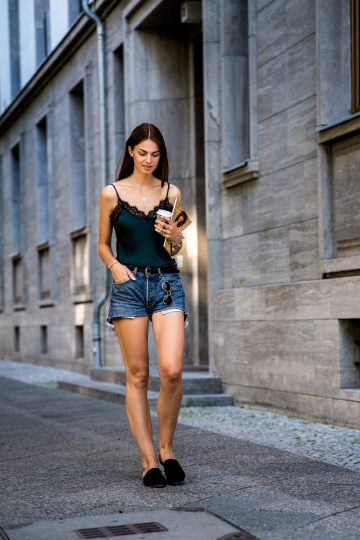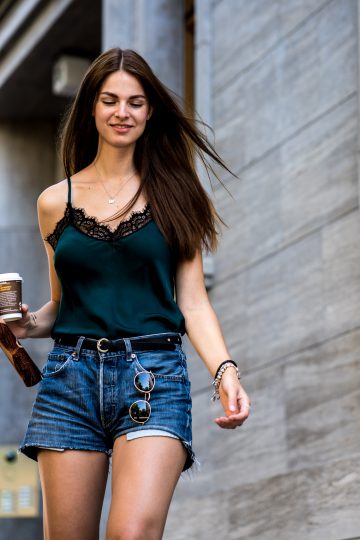 7
Sponsored products: IKKS Top, Vagabond Shoes.