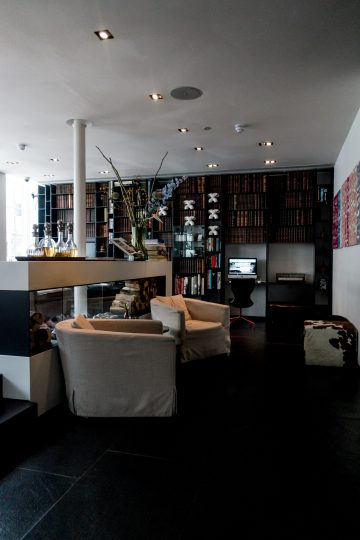 Those who follow me on Instagram might already know that we stayed at the Sir Albert Hotel in Amsterdam. It actually wasn't my first time at this hotel, about a year ago I stayed at this hotel as well, and I always wanted to come back since then. So you probably can imagine how happy I was to team up with Sir Hotels for our trip to Amsterdam and, of course, for the opportunity to stay at the Sir Albert again. I can honestly recommend this hotel and would love to give you a quick review of the following:
The Hotel
Sir Hotels is a boutique hotel collection with three opened and two planned hotels. The first hotel opened in 2013 in Amsterdam, the Sir Albert. Followed by another hotel in Amsterdam as well as the Sir Savigny in Berlin. Right now they're building another Sir Hotel in Hamburg as well as one in Ibiza and both will open in 2017. All Sir Hotels combine history, distinctive interior design and entertainment. I can't tell what I like best about the Sir Hotels (I've seen the Sir Albert as well as the Sir Savigny so far), but it's probably the interior design. Whenever I enter a Sir Hotel, I feel at home; I feel welcomed and comfortable.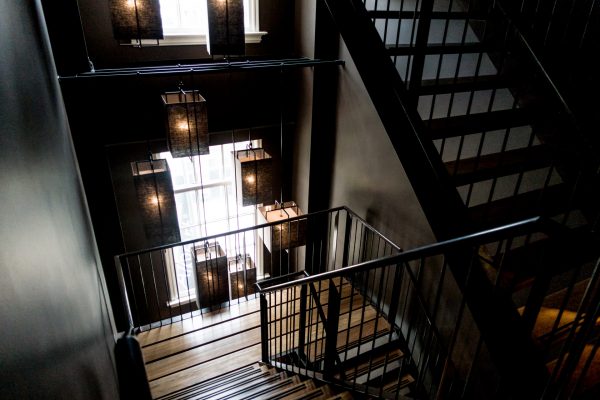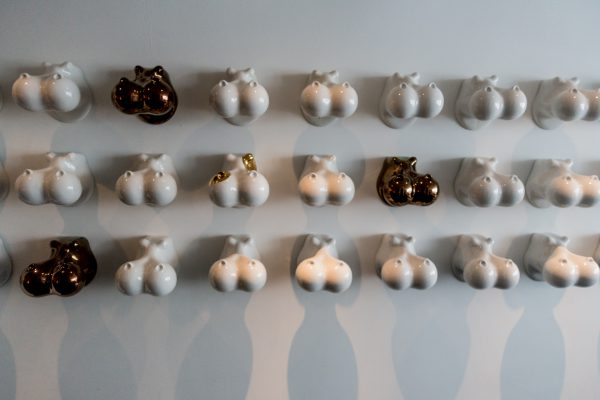 The Location
The Sir Albert Hotel is located nearby the Museum square in De Pijp district in Amsterdam, which is also known as the Latin Quarter. It is only a short tram ride from Central Station and home to the Albert Cuypmarket, the biggest market in Amsterdam with over 300 stalls. You can buy everything from fruits over cheese to clothes and cosmetics. But that is not the only thing De Pijp has to offer. You can find plenty of fantastic cafés, bars and restaurants as well as coffee shops here. And even if you want to go clothes shopping or vintage shopping, you can find a lot of stores and boutiques as well as vintage shops in the neighbourhood of Sir Albert. I absolutely love this district and couldn't imagine a better starting point to explore Amsterdam. Not only because the district itself is very nice, but also because it's not far to the centrum and it's very close to the museum quarter as well.
The Room
Let's get straight to the hotel rooms. First of all: the bed was one of the most comfortable ones I have ever slept in (and yes, the first time it was as comfortable as now). We stayed at one of the Sir Boutique rooms, which offers a lot of space for a city trip with its 20 sqm. The room offers everything you need: a super comfortable double bed, spacious shower, air conditioning, a TV, free wifi (super important for every blogger), a private bar as well as an Illy coffee machine and a tea setup. There is actually nothing more I would have asked for during our stay. And I think there is nothing I could add, just have a look at the pictures to get a better idea of what the Sir Boutique rooms look like.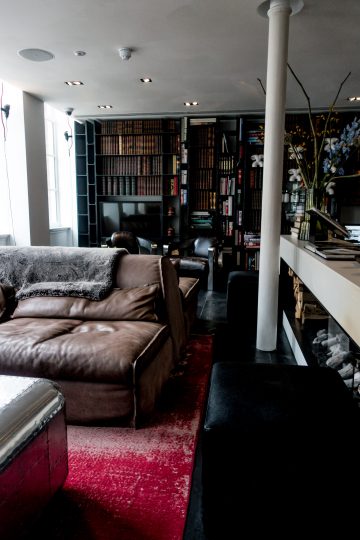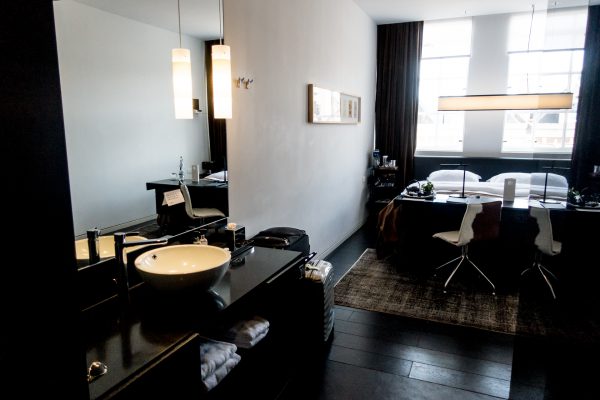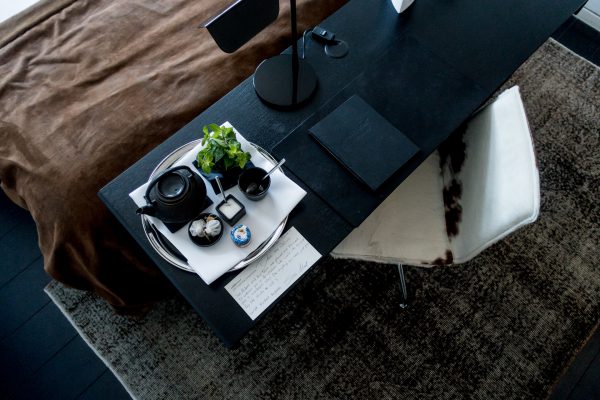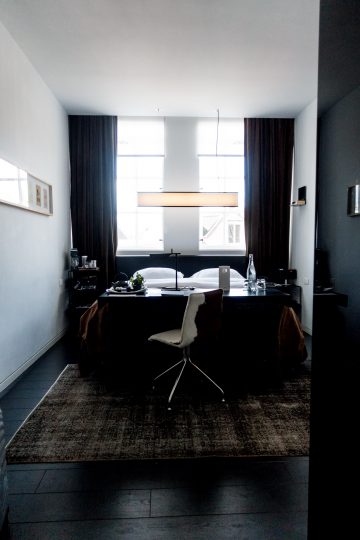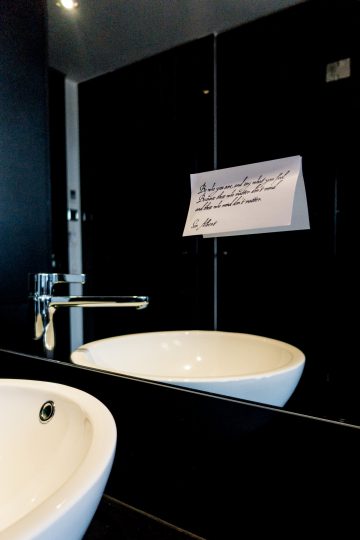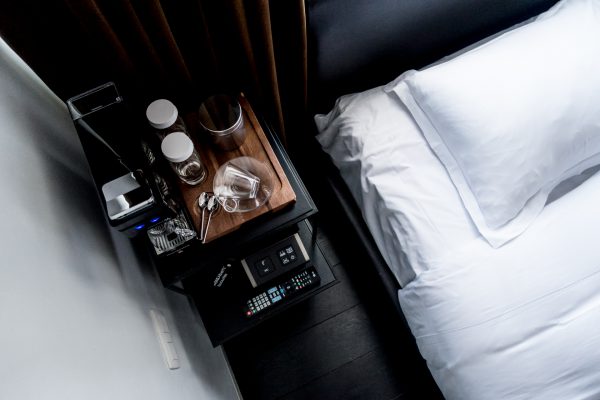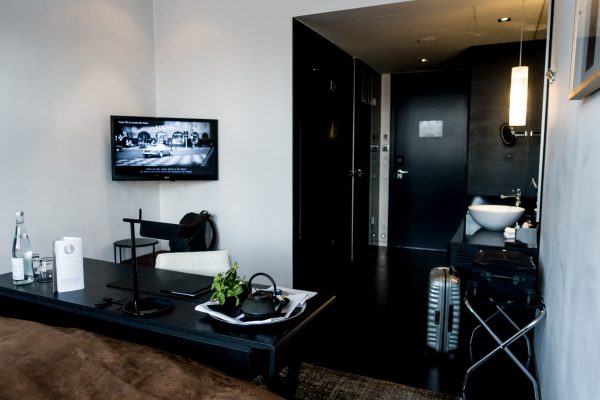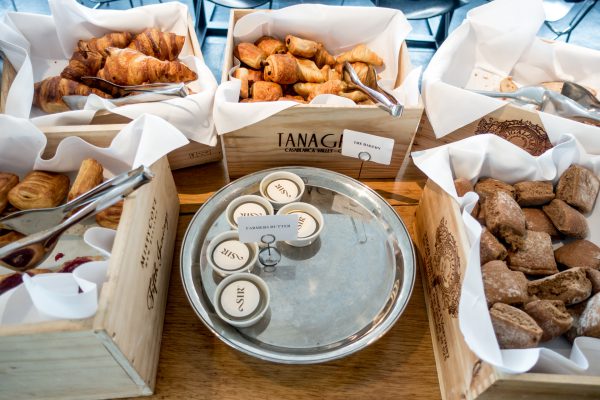 The Breakfast
For me, it is not only important, that the hotel room is nice. The breakfast has to be it as well! I can't start a day without having breakfast, so I ALWAYS book bed and breakfast. Even though I stayed at the Sir Albert before, it was my first time I got to try their breakfast buffet. It is not a huge buffet, but it has everything from bread over fresh fruits to scrambled eggs. Additionally, you can order one meal a la carte and both together the buffet and the a la carte meal are more than enough for a balanced breakfast. Some of the a la carte meals are pancakes, french toast as well as avocado bread and omelette. I actually couldn't try everything I wanted, but I had the avocado bread on our second morning, and it was very good, I only had to add a little bit more salt and pepper 😉 But all together the breakfast at Sir Albert was very good and the perfect start to the day. It is definitely worth it to book it.