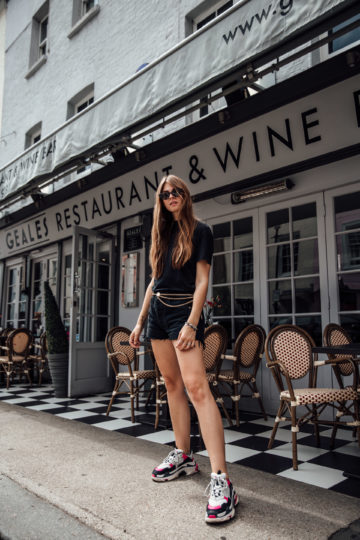 Happy Friday guys! On Tuesday I came back from my trip to London, and today I will share the first outfit post here on the blog. As you might know, I met a couple of photographers to take outfit pictures for you guys and also to film a little lookbook I will soon share on my Youtube channel. I do have plenty of pictures to share, and I can't wait to get your feedback on all the outfits I put together for my time in London.
The outfit I am sharing with you today is the one I was wearing on my arrival day. The only thing I added after I arrived at Luisa's place and had my first iced coffee was the belt. I wasn't wearing this one for the flight as I am always trying to keep it as simple as possible when flying and not adding too many details I may have to take off for security check.
Comining an all-black outfit with Balenciaga sneakers and a chain belt
I do wear a lot of all black outfits as they are simple to put together and always work. Packing for London this time wasn't easy because I was staying for six stays, wanted to bring hand luggage only AND had a couple of photoshoots and needed as many different outfits as possible.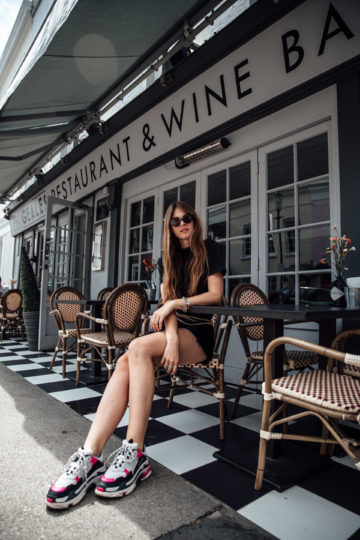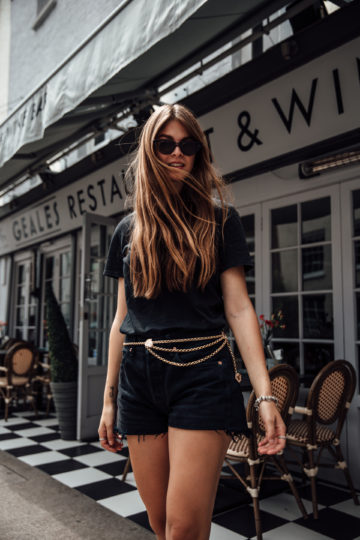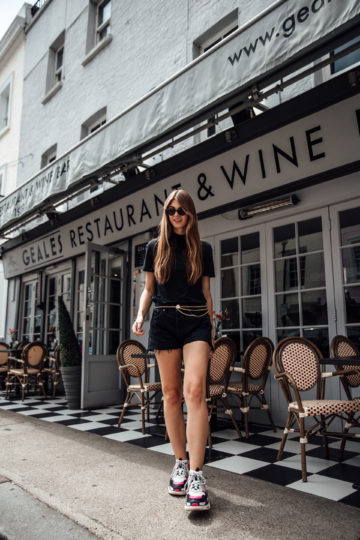 The easiest to pack are always basics, and then you just need some more eye-catching pieces to combine them with. Here you can see both: basics and more eye-catching pieces. I decided to bring a pair of black shorts, a black t-shirt as the basics and my Balenciaga triple S sneakers as well as a chain belt I could wear to make my outfits more interesting. And I think that it worked quite well in this case. I first wasn't sure whether I should bring these sneakers or not, because I've been wearing them almost every day since I got them and didn't want to bore you. BUT as you can see (and will see), they just work with everything and make every single outfit look more interesting. So yep, bringing them was one of the best decisions. Additionally, they are super comfortable, and since we were walking around 10 km every single day, comfortable shoes were much needed.
The chain belt is another eye-catching piece I brought with me. I wanted a belt like this one for quite a while, and I got two different styles. The one you can see me wearing here is my favourite as the three layers make it more salient. How do you like the chain belt trend? Have you already gotten one for yourself? 🙂 I will show you more ways to wear them soon. Another outfit with a chain belt will be published next week, and I think then there will be one more the week after. Still, have to prepare all the posts and schedule everything. If there are any outfit combinations you would like to see, don't hesitate to let me know. I would love to put them together for you, so you get an idea of what it looks like.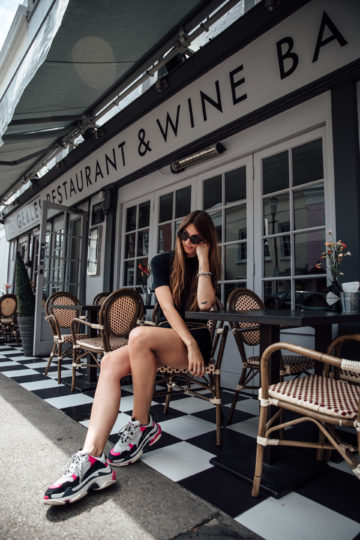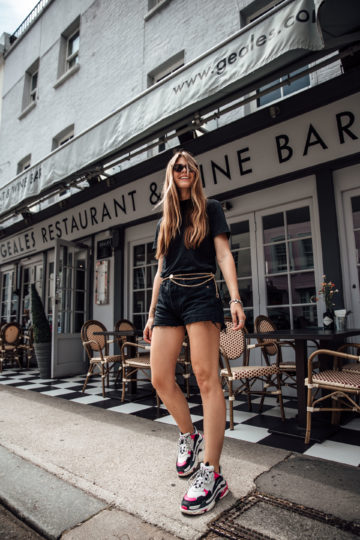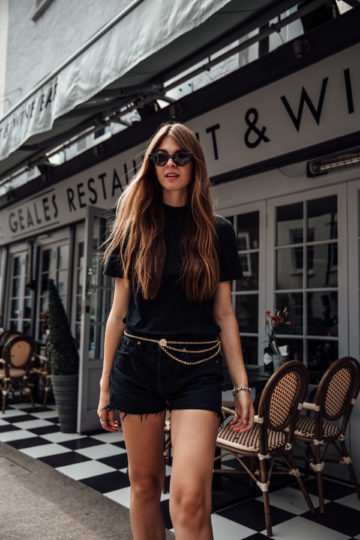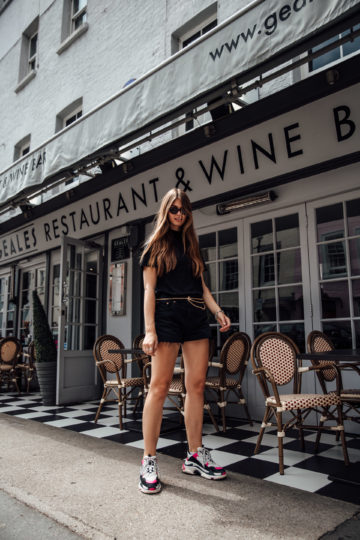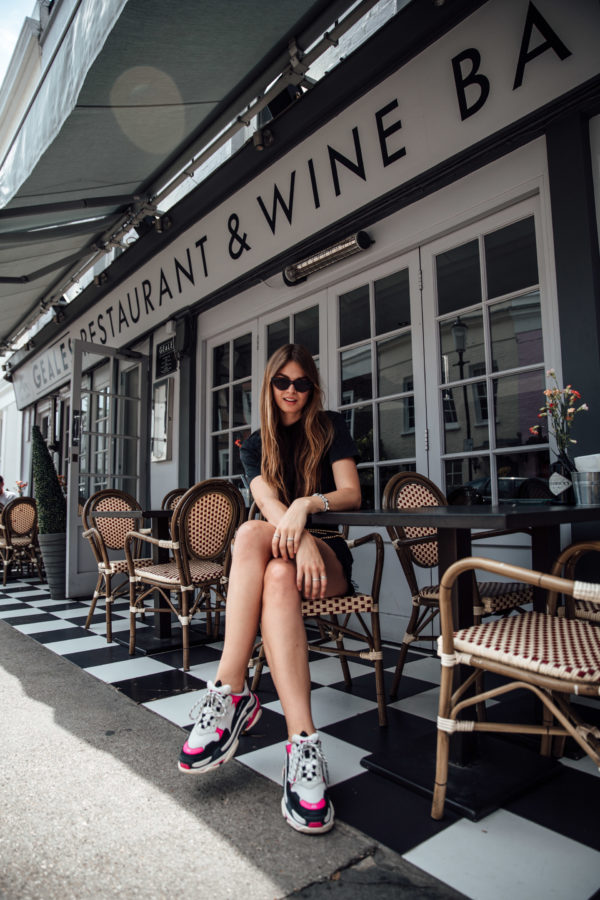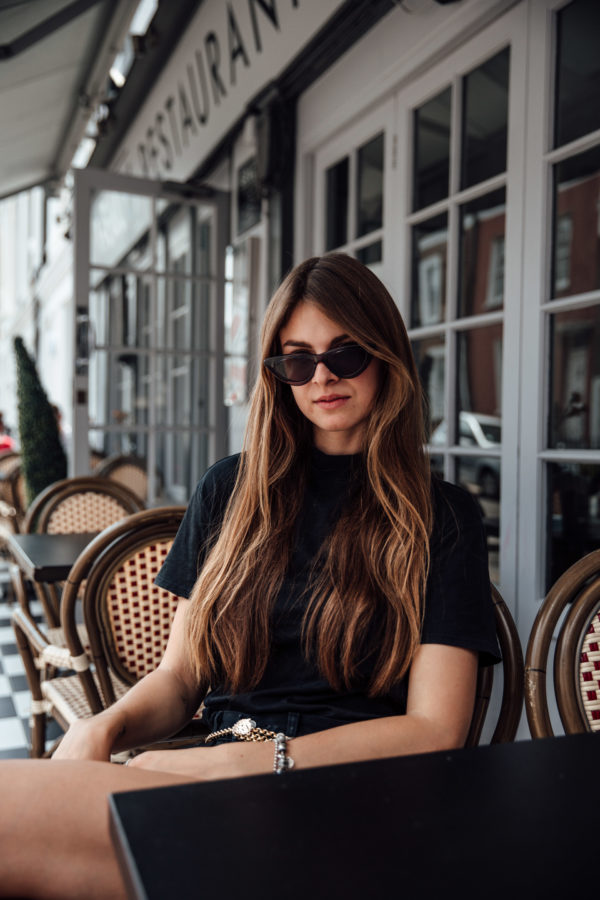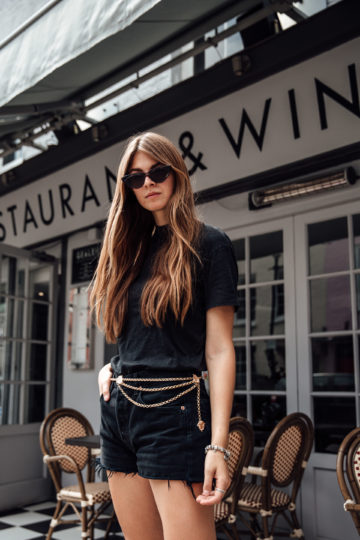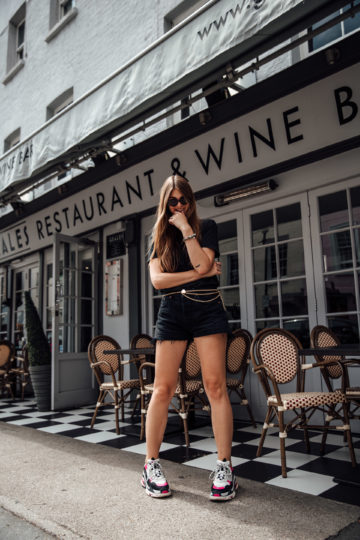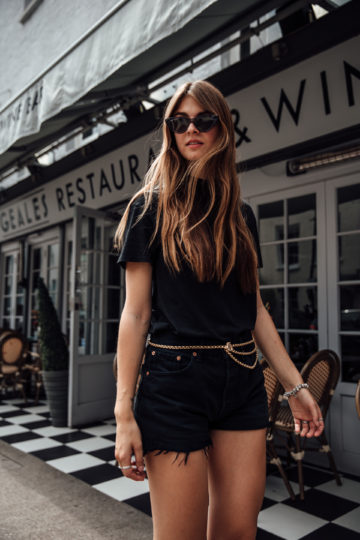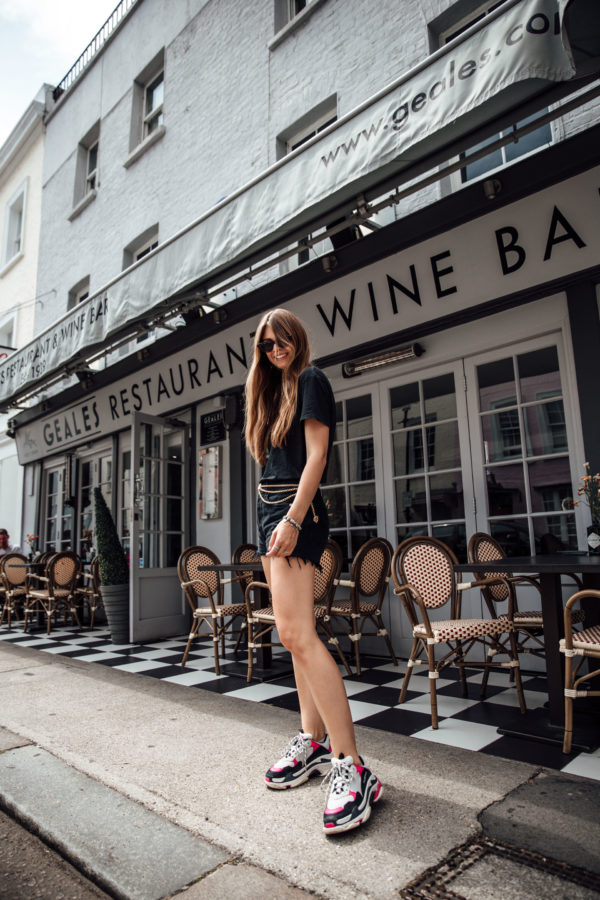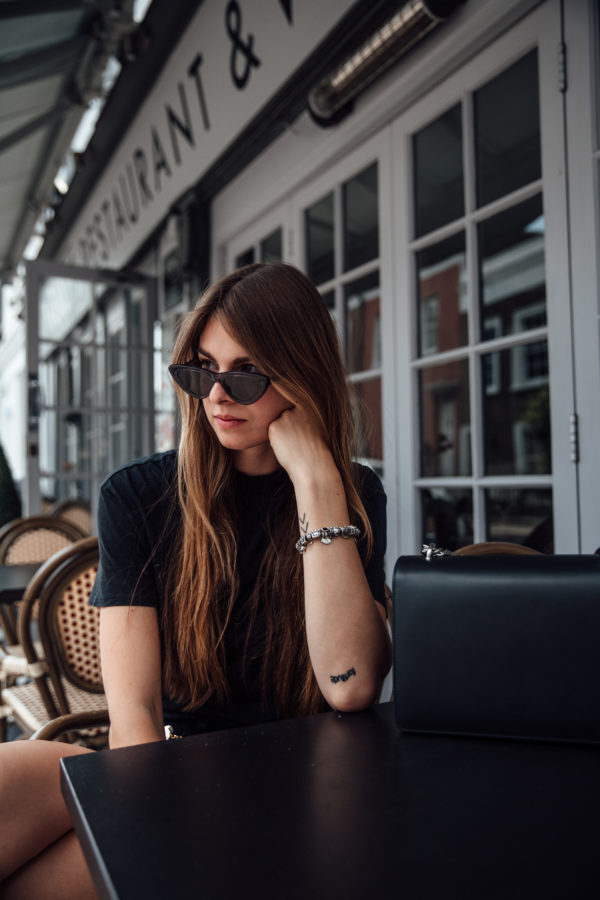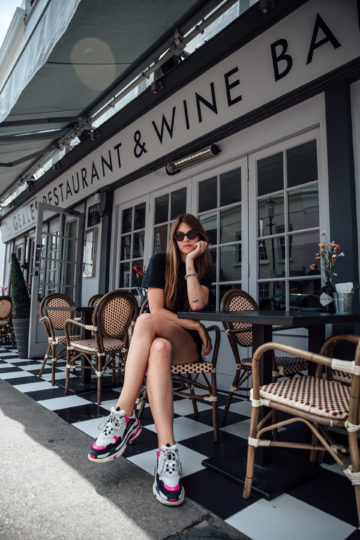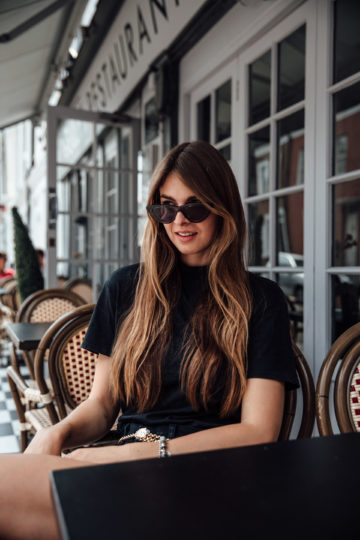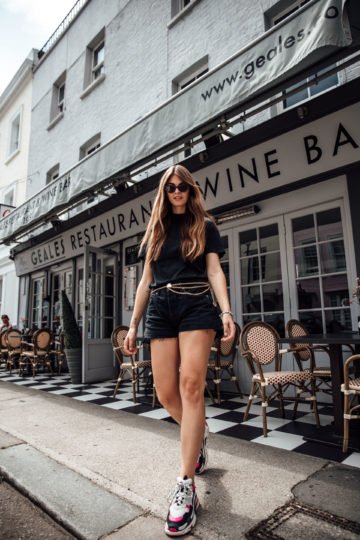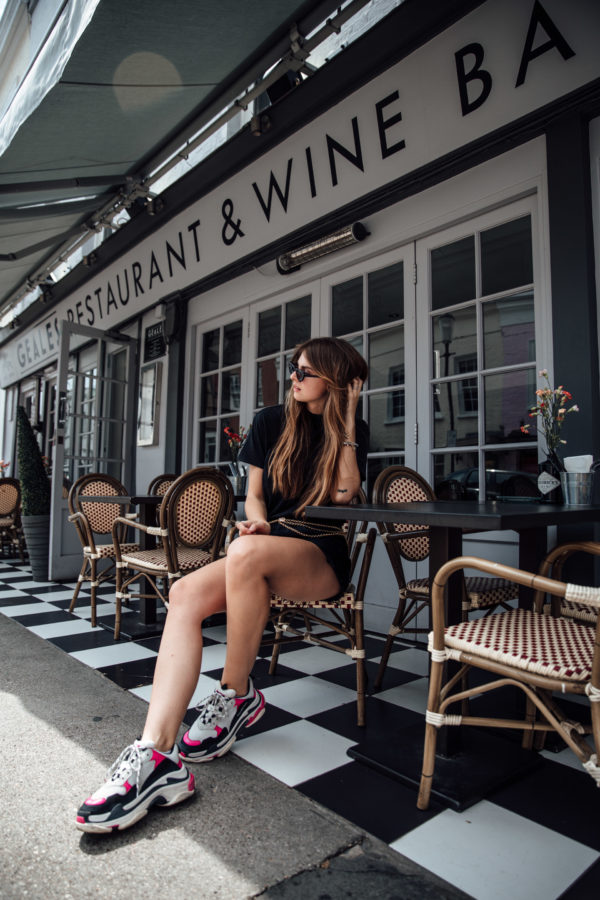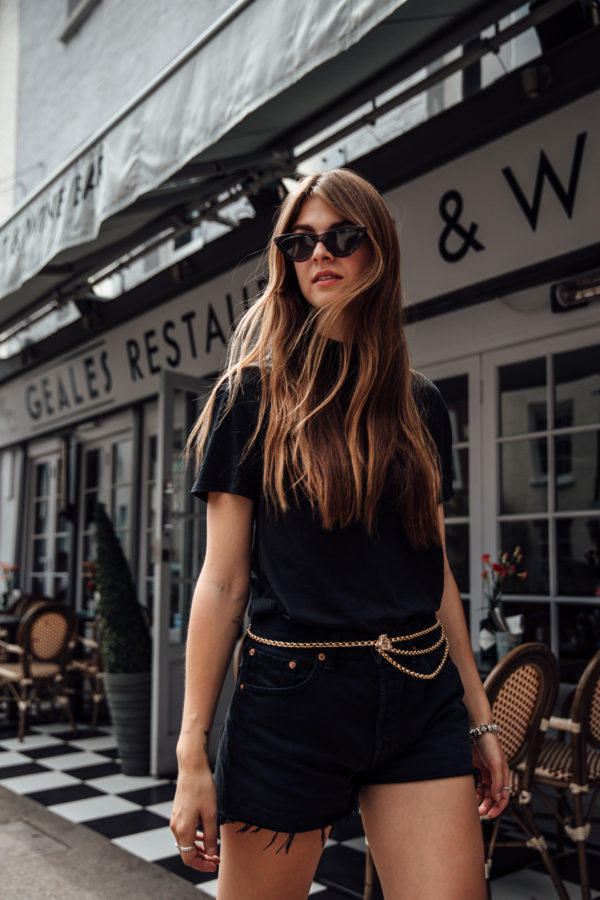 *Ad, PR Samples contained – Levi's Shorts || & other stories T-Shirt || Balenciaga Sneakers || Deluxe Choker Chain Belt || Chimi Sunglasses