Blog Posts of the Week
Am I finally back to three posts a week? Nah, don't know if I will be able to continue sharing this amount of posts the next weeks as well, but the last week I managed to do it. And as I have plenty of outfit pictures from London, I am really trying to share three outfits a week before our "big" travel in August.
This past week I shared two outfits I was wearing in Berlin and the first one from London. The first Berlin outfit was a quite chic one. I was wearing a linen dress with a button-down front and mule sandals. The second Berlin outfit was a bit more casual. Once again I was wearing my Balenciaga Triple S sneakers, but this time I combined them with a white midi dress. And last but not least there is the outfit from London. Again I was wearing my Balenciaga sneakers, but as you can see it's an entirely different outfit. I was wearing an all-black look: black shorts and a black t-shirt. And the sneakers, as well as the chain belt, are the eye-catching pieces of this look. Let me know which one of the three you like best.
Looks of the Week
Last week I mentioned, that I probably would have lots of outfits I could share with you this week and guess what? I am! I was very productive this past week and met up with a couple of photographers as you might know already. Most of the outfits I am showing you know will be shared in separate outfit posts here on the blog soon.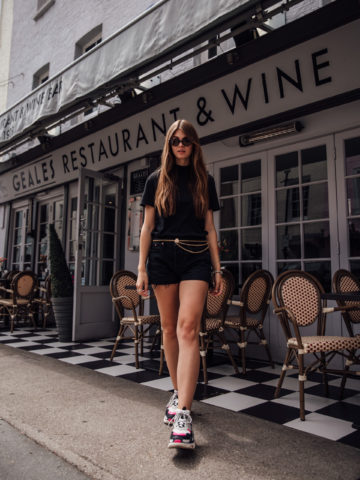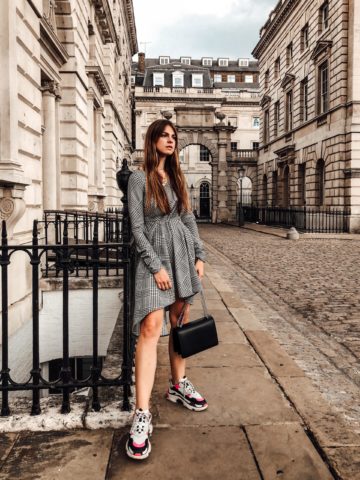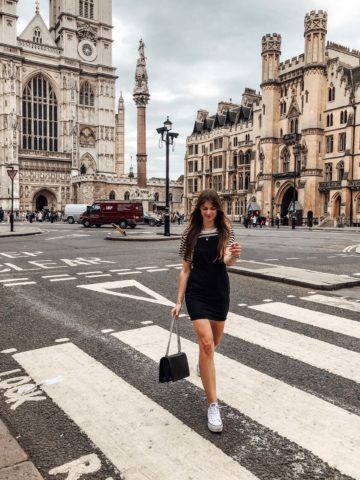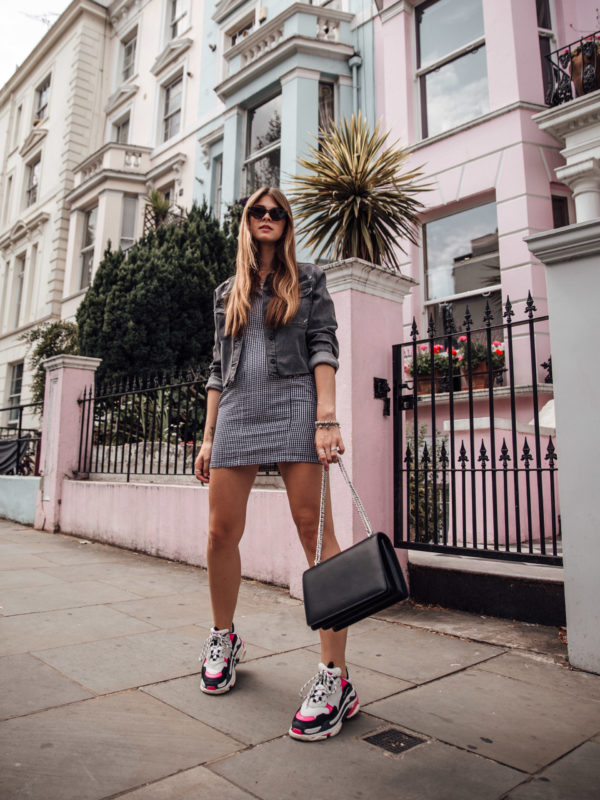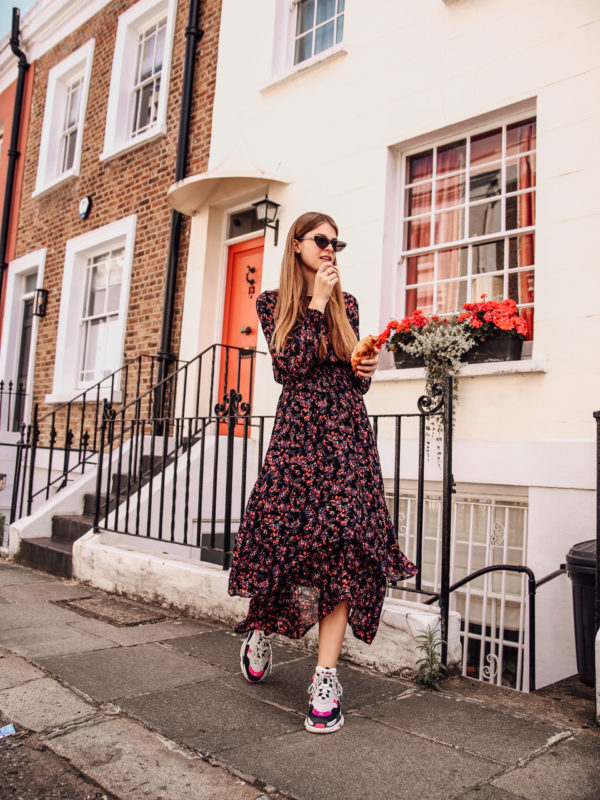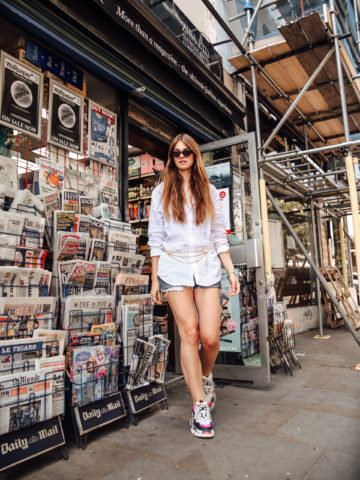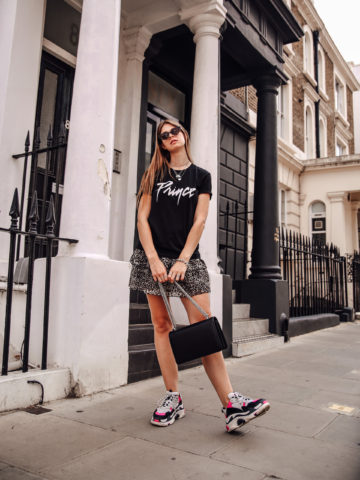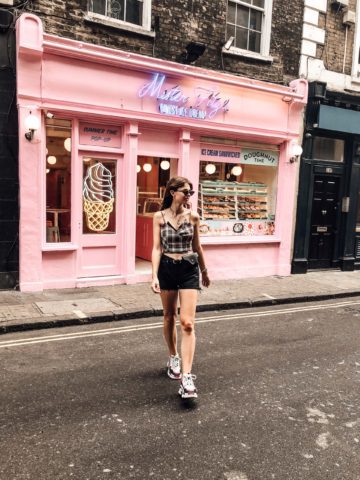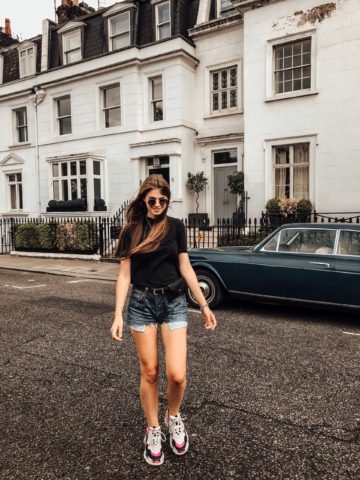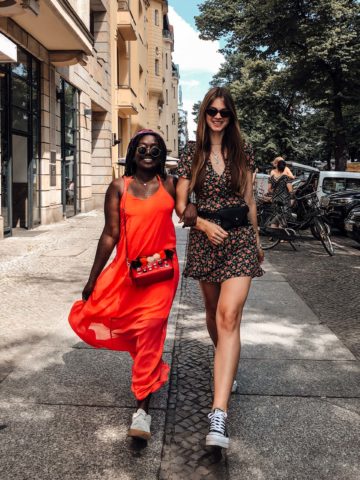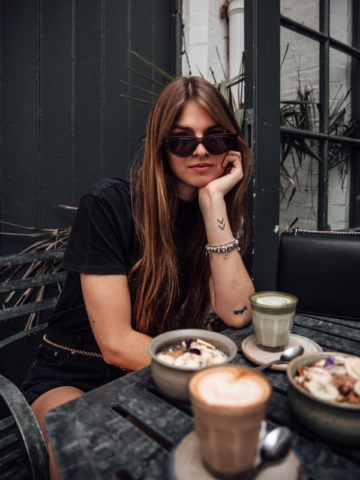 What happened the past week
What a crazy and eventful week it was! As you might know, I spent the first half of the week in London. My Saturday started with shooting four different outfits in Notting Hill. Right afterwards I headed to a brand called Alexandra Kaiser to choose the outfit I would wear for The Lion King I saw in the evening, and after the fitting, I headed straight to Luisa where I was staying for the night. I arrived at her place in the early afternoon. I was hungry and exhausted, so we got something to eat and relaxed a little bit before we got ready for the show The Lion King. I had seen the show before, in Hamburg, but I was more than excited to see it again and this time in London. The show was amazing, and Luisa and I had a great time.
We slept in on Sunday and spent the day in Hampstead Heath, a park in the north of London. This calm and relaxing day was much needed after three hectic days. And in the evening, Luisa and I took a stroll along the Thames. On Monday I had a few more appointments. I met up with a couple of PR agencies and worked a little bit, and in the afternoon I met up with Luisa for dinner.
We went to a place in Kensington and had a burger. It was our last evening together in London as I was flying back to Berlin on Tuesday afternoon. But before I had to drive to the airport on Tuesday, we met up in South Kensington and walked all the way to Knightsbridge. It was another lovely day in London and the perfect ending to this trip. 🙂
Back in Berlin, I went to the Launch Event of the new Volvic Essence. I did not only get to try the new infused water but also saw some of my blogger friends from Berlin and had quite a lot of fun. Afterwards, I headed back home and tried to get some work done, but it was so hot in Berlin I could barely concentrate. Even in the office, it wasn't better. But nevertheless, I tried to be productive and get as much work as possible done. I also booked two trips, and I am so excited about all the destinations: next week we are flying to New York, and on August 19th we will fly to Hong Kong.