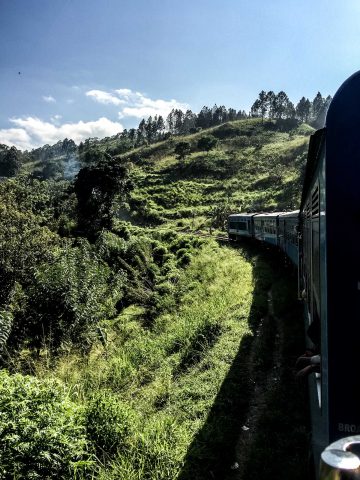 I'm super sorry guys that it took me so long to share the first pictures from Sri Lanka here on the blog. We've been on the road all week, and the wifi at the hotels wasn't pretty good (it was actually very bad). I had no chance to upload anything. But now we're in Tissamaharama, a town nearby the Yala National Park, and luckily the wifi at this hotel is much better. I won't share everything we did in Sri Lanka in chronological order, so I'll start with the train ride to Ella we did yesterday. We did a lot of things the days before, and I'll share these as well, but for now you can read everything about our train ride experience.
Taking the train in Sri Lanka
When we booked our three-day-tour, I told the agency (that organised everything) that the train ride to Ella is one of the things I really want to do! I had seen pictures, and it looked so beautiful. Unfortunately, the agency couldn't organise the tickets before our arrival, because everything was already sold out. You need to know, that getting a train ticket in Sri Lanka can be quite difficult. You usually have to book in advance (I heard it's best when you buy them four days in advance) and most


tickets can't be booked online. You can only pre-book the first class tickets, but the tickets for the second and third class can only be bought the day you want to travel. They are never sold out, because if all the seats are taken, you simply have to stay.
Since we were too late and they couldn't get a ticket at the train station in Colombo, we had to try our luck the day we wanted to take the train. And guess what? We were lucky enough to get two tickets!
There are many different trains operating in Sri Lanka, but please don't ask what the differences are. I think you can buy first class tickets in only a few trains and some are faster than others. But these are the only differences I heard about. Our driver told us that we were lucky. We got a ticket for the blue train, and it's supposed to be faster than the other ones.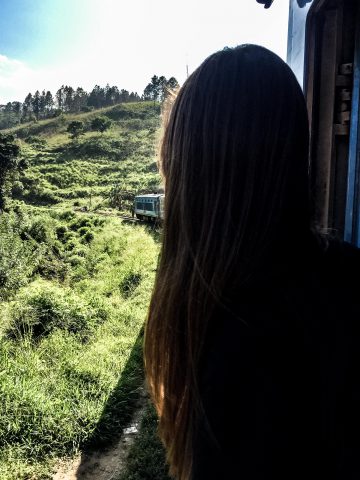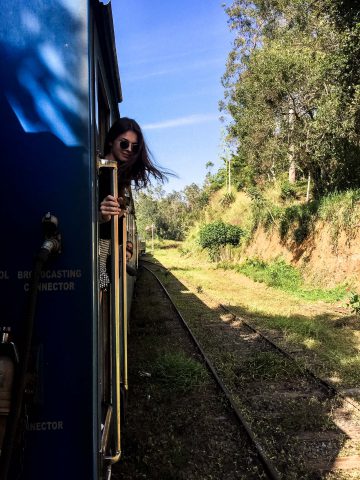 Nuwara Eliya to Ella
We took the train in Nuwara Eliya and started our 2,5 hours train ride to Ella. It is supposed to be one of the most beautiful routes because it goes through the mountains. We were lucky, because we got seats, but unfortunately they weren't window seats. But believe me, better seats without a view than staying in a train for 2,5 hours. The ride is very bumpy and staying is quite difficult, I tried it myself 😉 So due to the aisle seats we couldn't see that much, but still enough to see how beautiful the mountain landscape of Sri Lanka is. After sitting for two hours and seeing only a little bit through the windows, I decided to get up and stay for the last 30 minutes. The thing is, you can stay inside the doors of the train, they're not closed or secured. You stay on that open door, have only a few rods to hold on and that's it. And it might be a little bit difficult, but guess what? The view was worth the little risk I was taking.
I would recommend the train ride to all of you. It's an amazing experience, and I think when in Sri Lanka, you just have to take the train at least once!