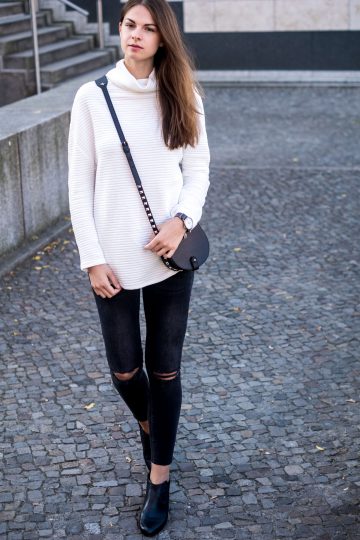 Happy Thursday everyone! I hope you've had a great week so far and that the rest of the week won't be too stressful 🙂 I'm having a busy time at the office because there's still so much work to get done. After not being able to work full-time for two weeks, I know have to catch up on so many things, and I don't even know where to start.
Of course, I have a priority list, but everything is kind of a priority x) Anyways, that's not the topic of today's new post. Today I want to talk about a new pair of shoes I recently received because they are everything but mainstream. But read everything about it in the following:
Tattooed shoes by Neosens for more individuality
Do you know these products everyone has and first you want them as well, but then you somehow get sick of them? Well, I have this "problem" with a lot of things, and I think you know exactly which products I'm talking about without naming them, don't you? And since I don't like buying and wearing the things everybody wears, I'm always looking for something more special, something more individual! Sometimes you have to look for new brands, brands not everybody is wearing, or you have to look for limited editions. But even the limited editions are all over the web and streets. So the first option is always the better option. The best option is, when you find a non-mainstream brand, that recently launched a special edition – I would say, that's the jackpot 😉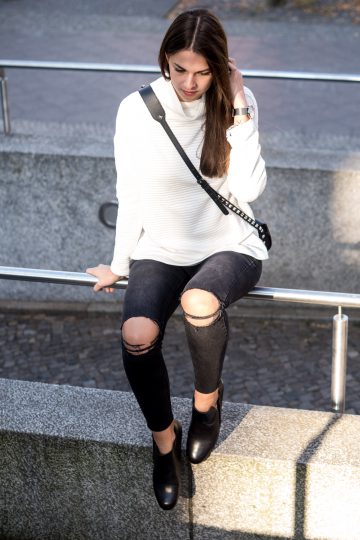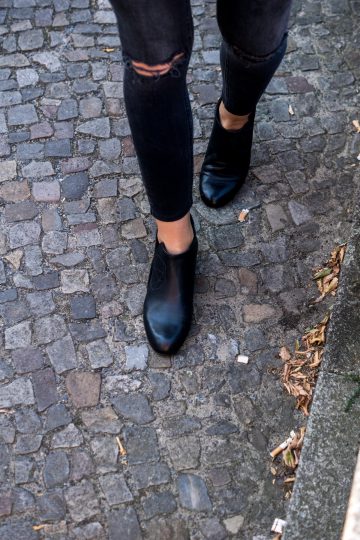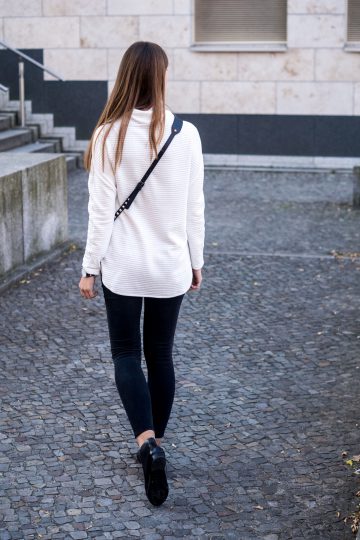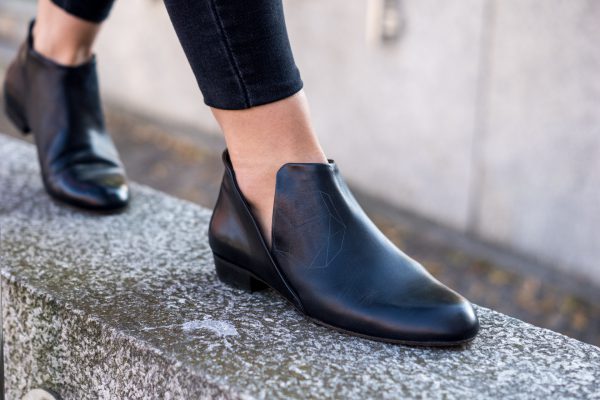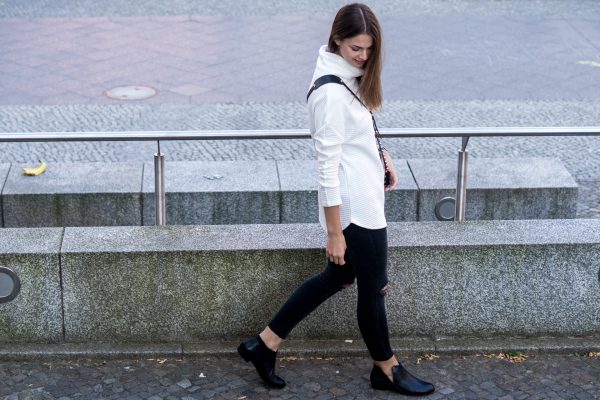 And well, I just hit the jackpot with these Neosens shoes, because they're part of a special edition. In the context of this special edition, Neosens created tattooed shoes for more individuality. They're part of the current AW collection and are decorated with delicate tattoo design such as coordinates, compasses, birds, flowers or other delicate drawings. These tattoos make the shoes look less mainstream, they make the shoes more special and give them an individual style. What do you think about the tattooed shoes? Do you like the idea or not?
I got the Neosens Sultana with a tattoo design on each side. I wanted to focus on the shoes; that's why I created a very simple outfit by adding a pair of black jeans and a white sweater as well as some bracelets and my cross-body bag by Rebecca Minkoff. The result is a simple and comfortable look; that doesn't look boring at all thanks to all the details. Leave me a comment and let me know what you think about the outfit and, of course, about the shoes! xx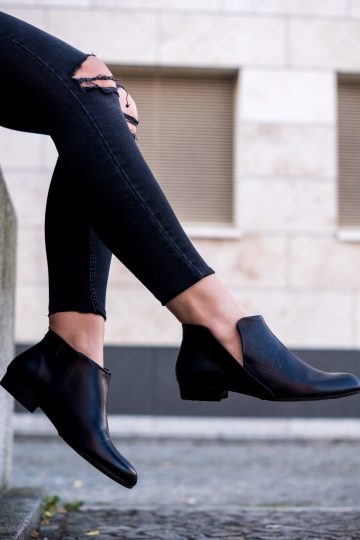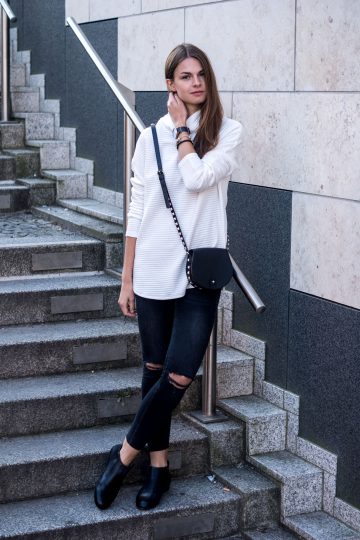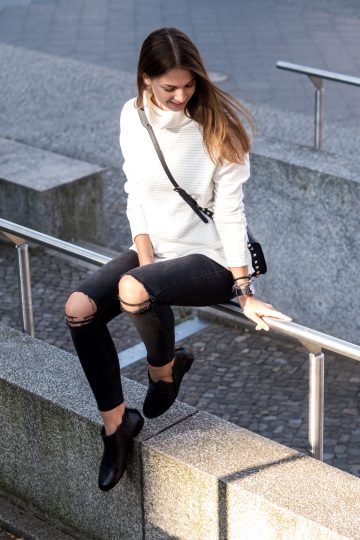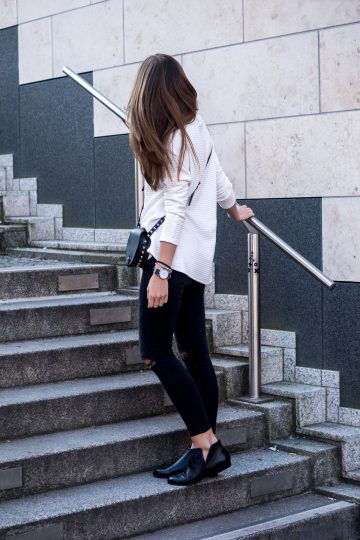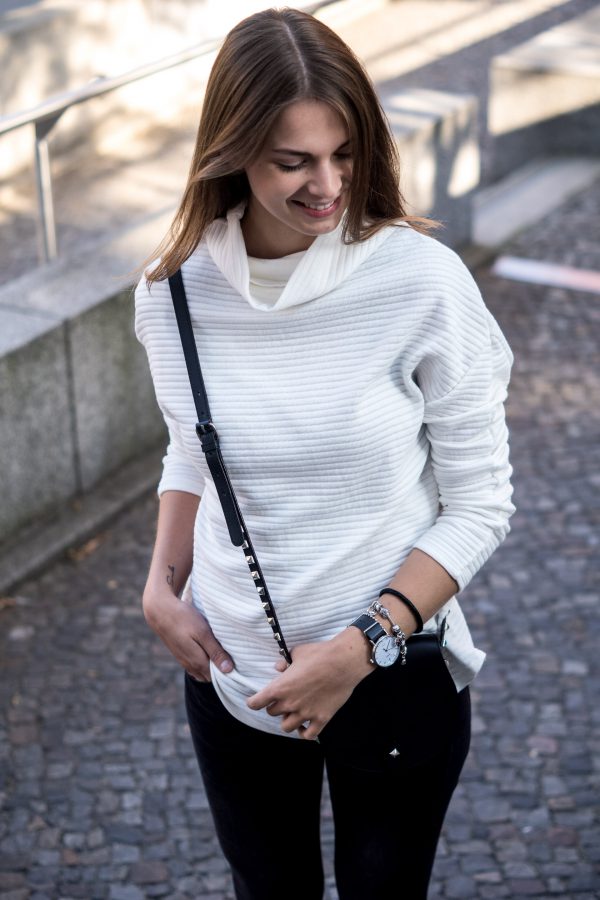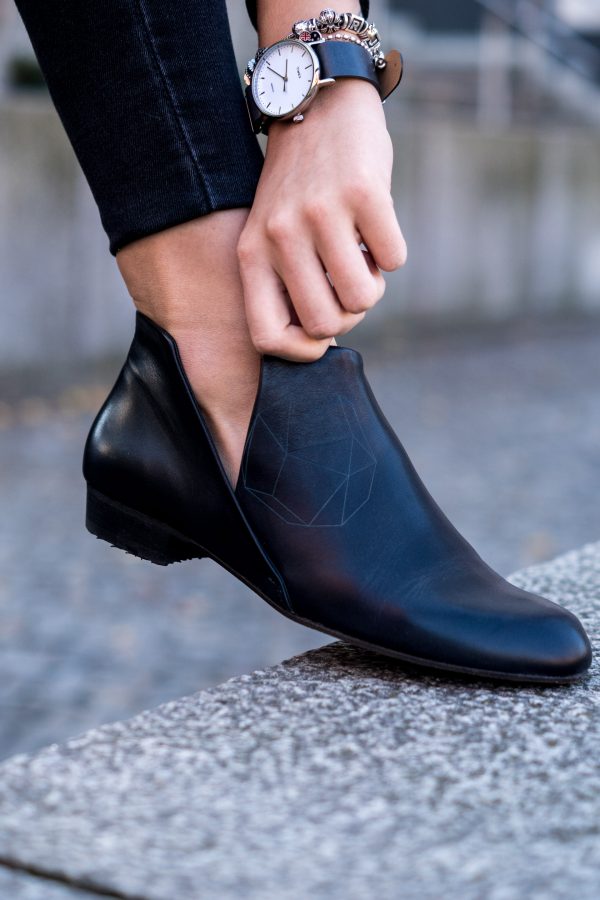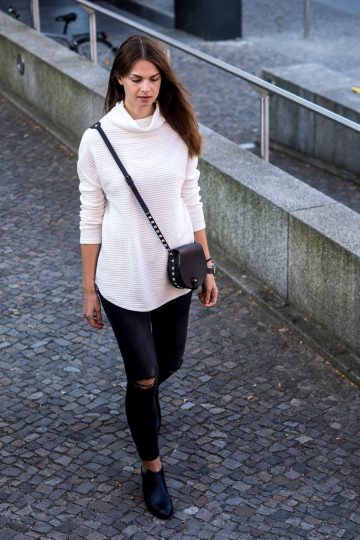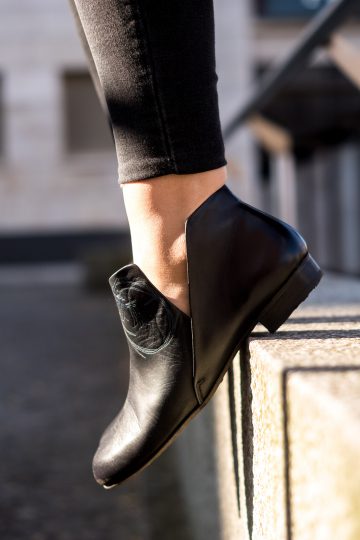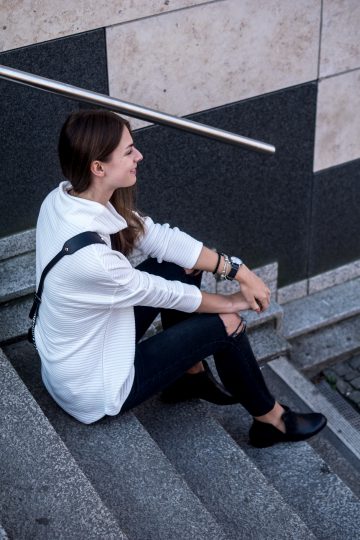 In friendly cooperation with Neosens