I have to confess, I didn't do as much sport during our Thailand trip as I usually do. Of course, I planned to take advantage of the gyms and to go jogging on the beach, but well, it barely happen x) I did it only two times in two weeks… Nevertheless, I would like to share my beach workout with you. The most important thing while being on holidays is to feel good and to relax, but whenever you feel like doing something for your body as well, this beach workout is a great way to do it!
Running on the beach
Running is the most common and easiest way to stay fit, even when you're travelling. You can do it almost everywhere: in the streets or on the beach. So it doesn't matter if you're on a city trip or on an island. 😉 But running on the beach can be extremely challenging. That's why you should always check the tides first, a low tide is usually better than a high tide, because it gives you more space and a hard-packed surface for running. The hard-packed ground is important for your knees and hips. You should always stop running when you feel pain in your knees or hip!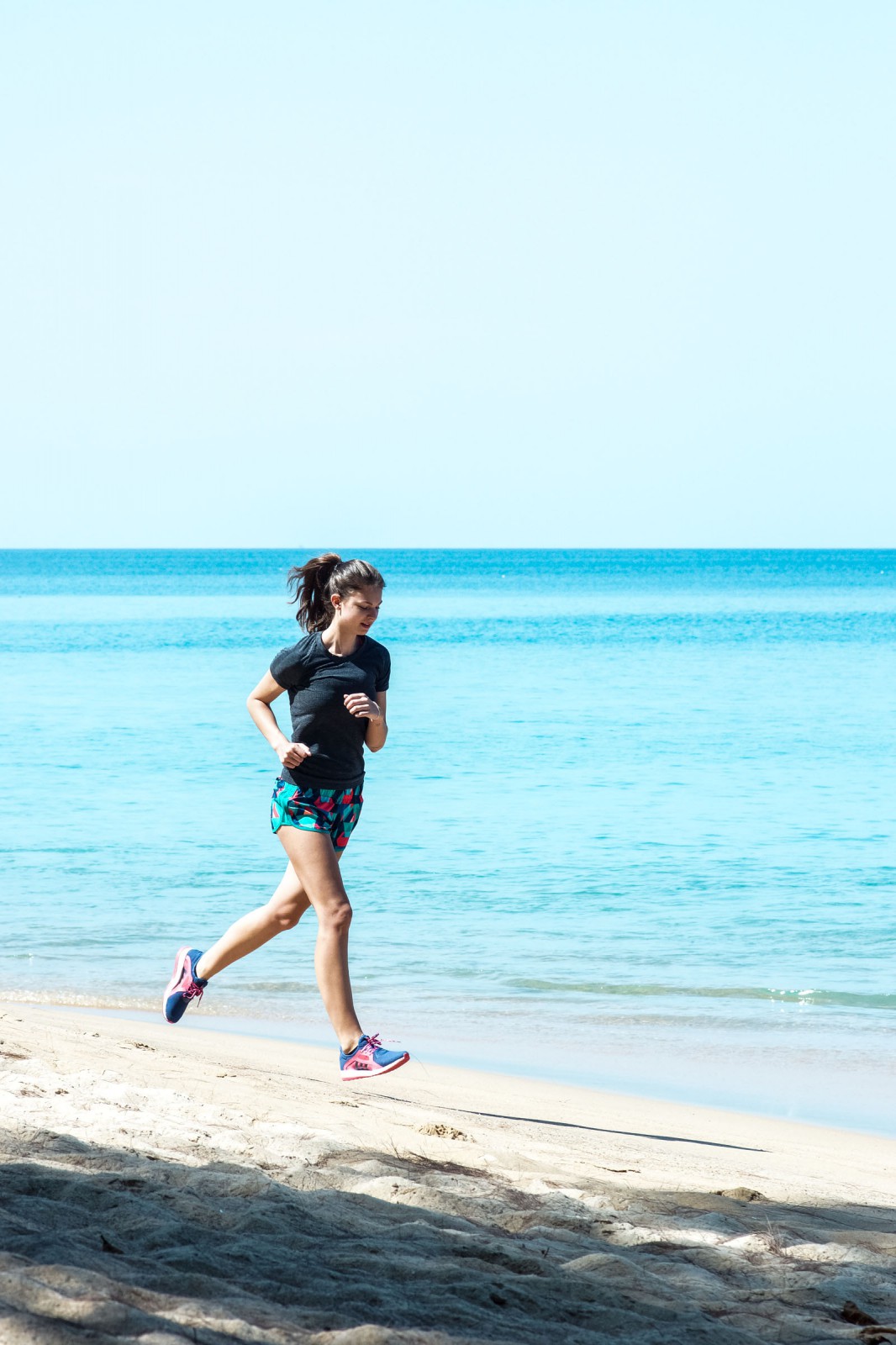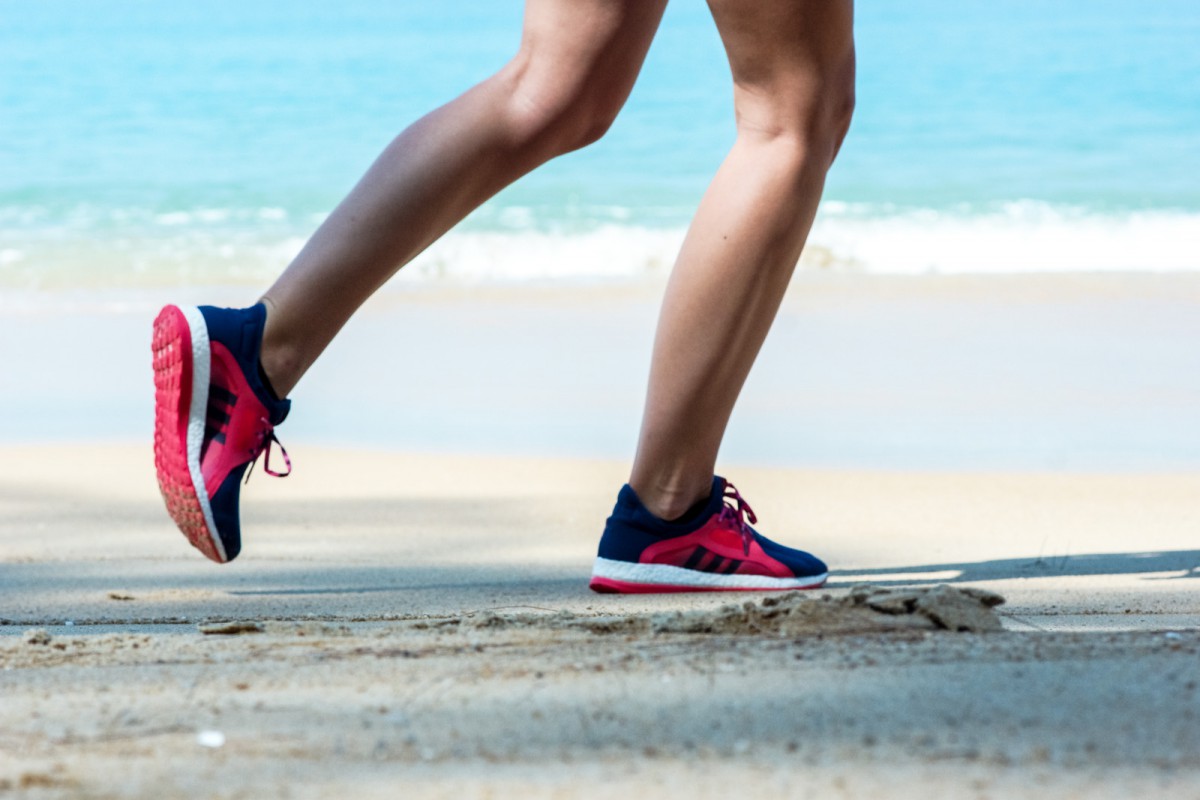 Lunges
We all know lunges, and we all hate them, don't we? x) But they're a great exercise for both our legs and ass. When doing lunges remember the following: step forward with one of your legs and try to build a 90 degree angle at both knees, push your knee ahead of your foot. Take long steps (but not to long) and try to stay in the lowest position for two seconds before you continue.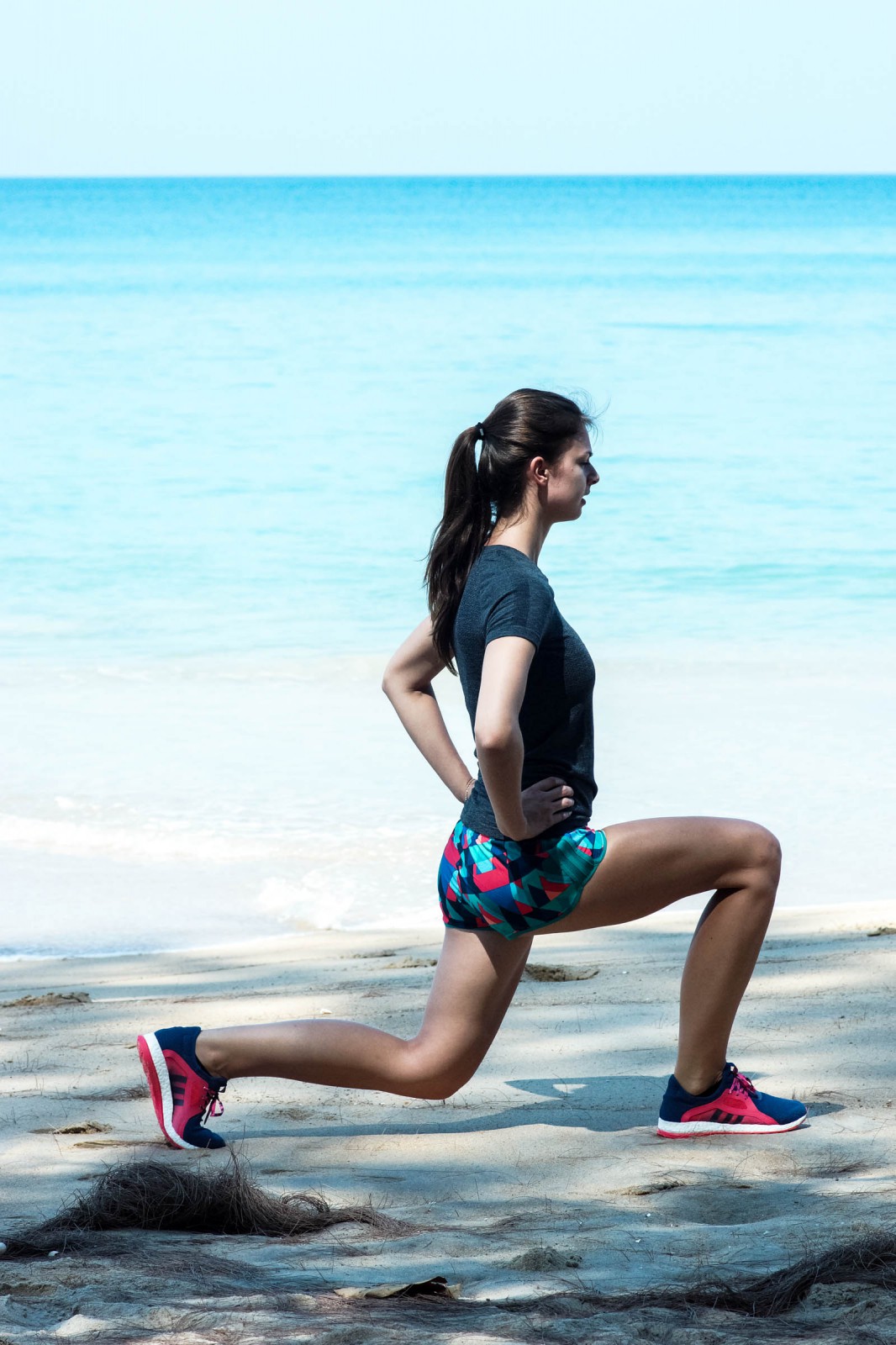 Side Plank and Plank
Let's train our abs by simply doing a plank as well as a side plank. This two exercises will train both: the front and the side! Try to stay in the plank position for at least 30 seconds (I always to 60 seconds) or as long as you can and repeat it three times!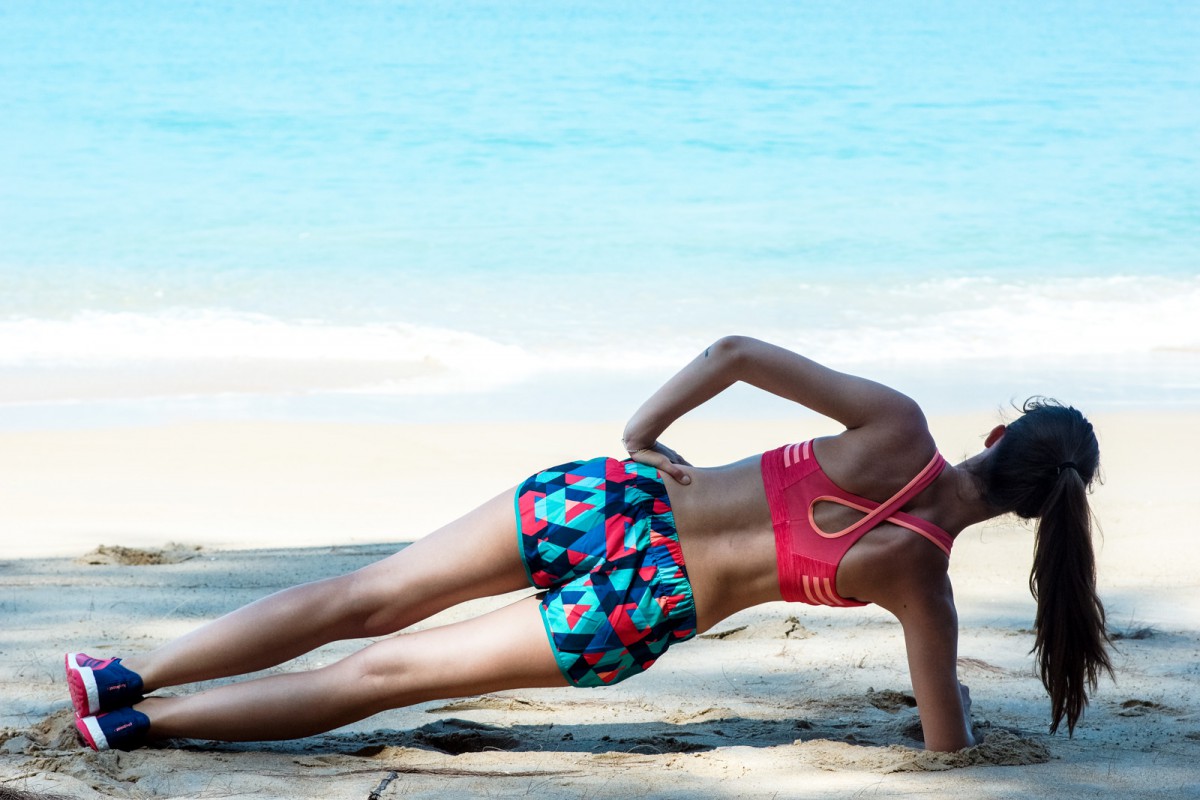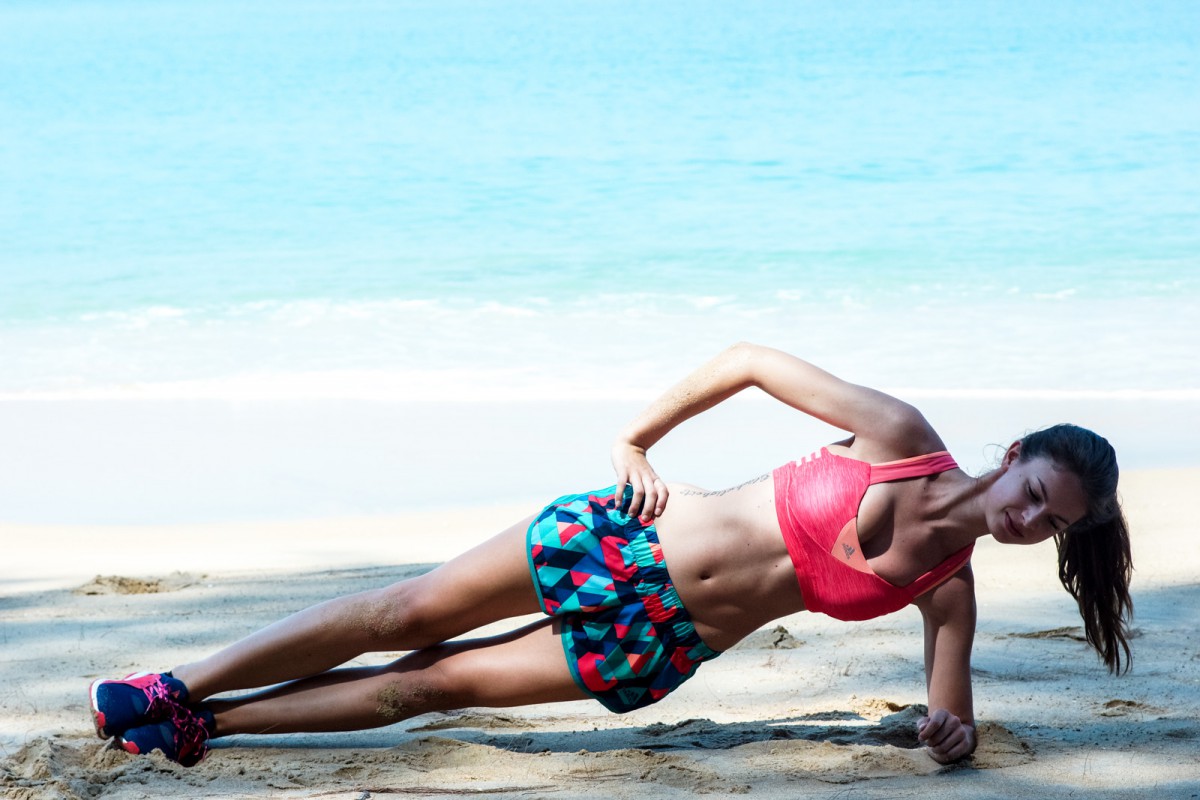 Mountain Climber
Oh, how I hate this exercise! But it's very effective! So get into the push-up position, one leg is bent with your food underneath your chest and the other one is behind, slightly bent. Now you have to switch your foot positions, and you have to do it powerfully! Do it as fast as you can for about a minute. Pause for 30 seconds and repeat. Try to repeat it three times.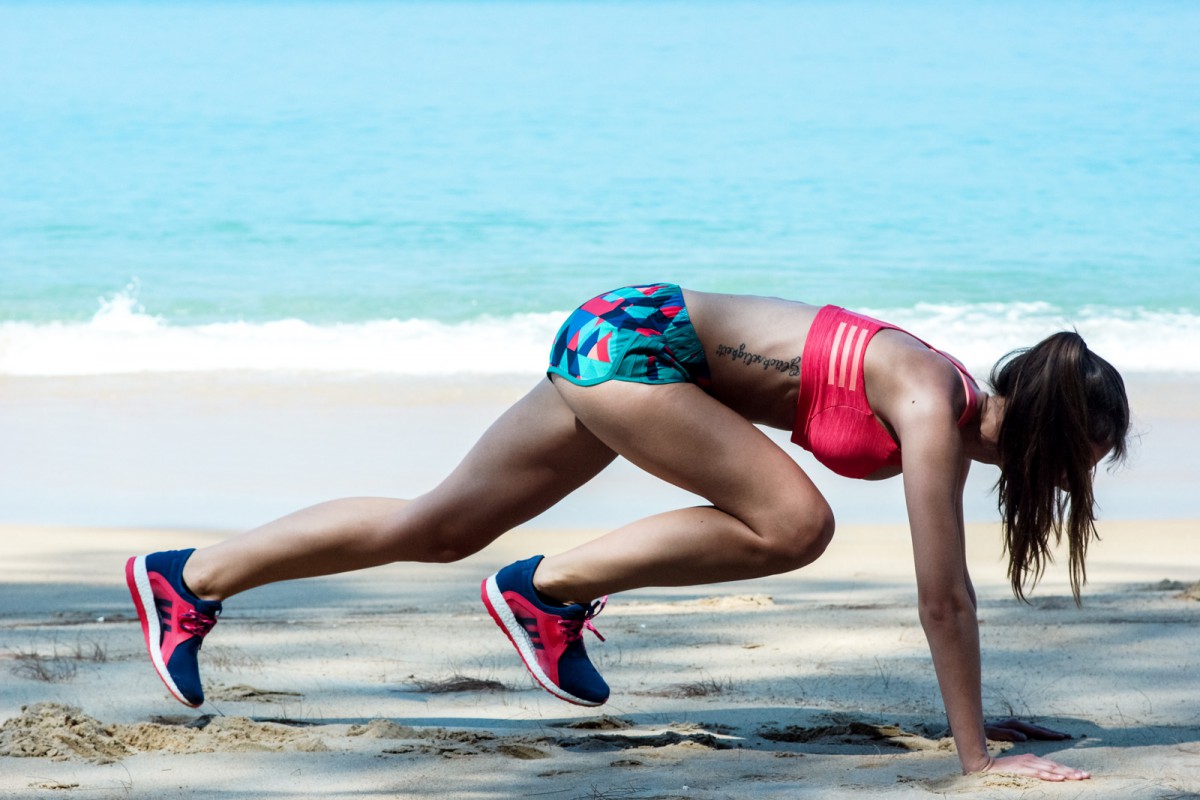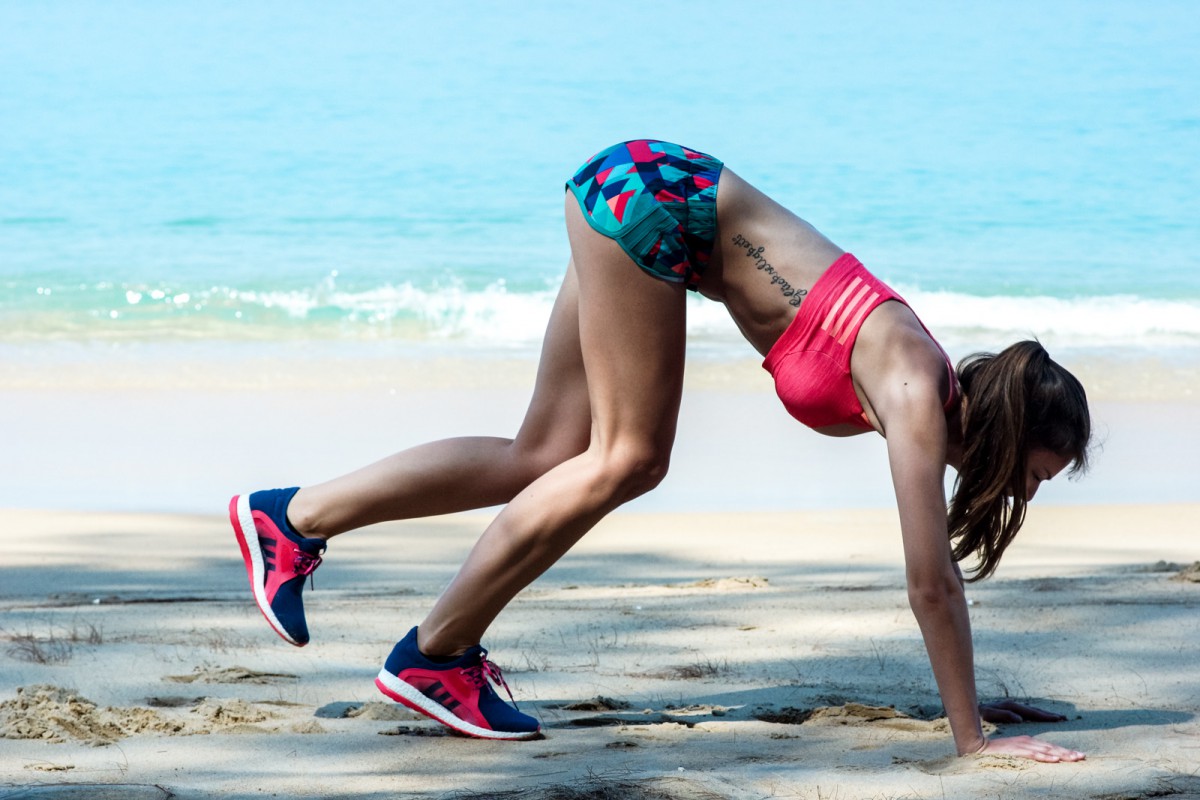 Push-Ups
Last but not least: push-ups. Try to find a sport with hard-packed surface on the beach, get into the push-up position with your feet together and your arms a bit more than shoulder-width apart. Try to keep your body in a straight line while pushing yourself up and down. Do 15 reps, three times.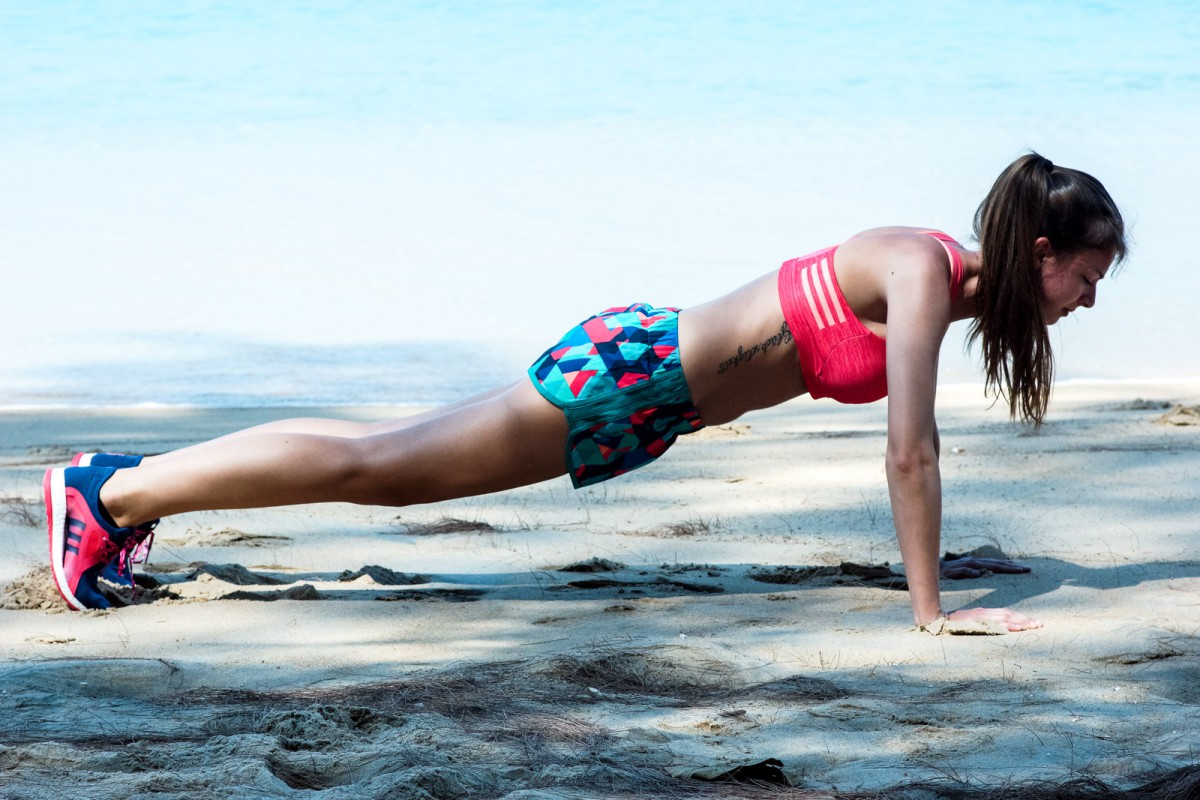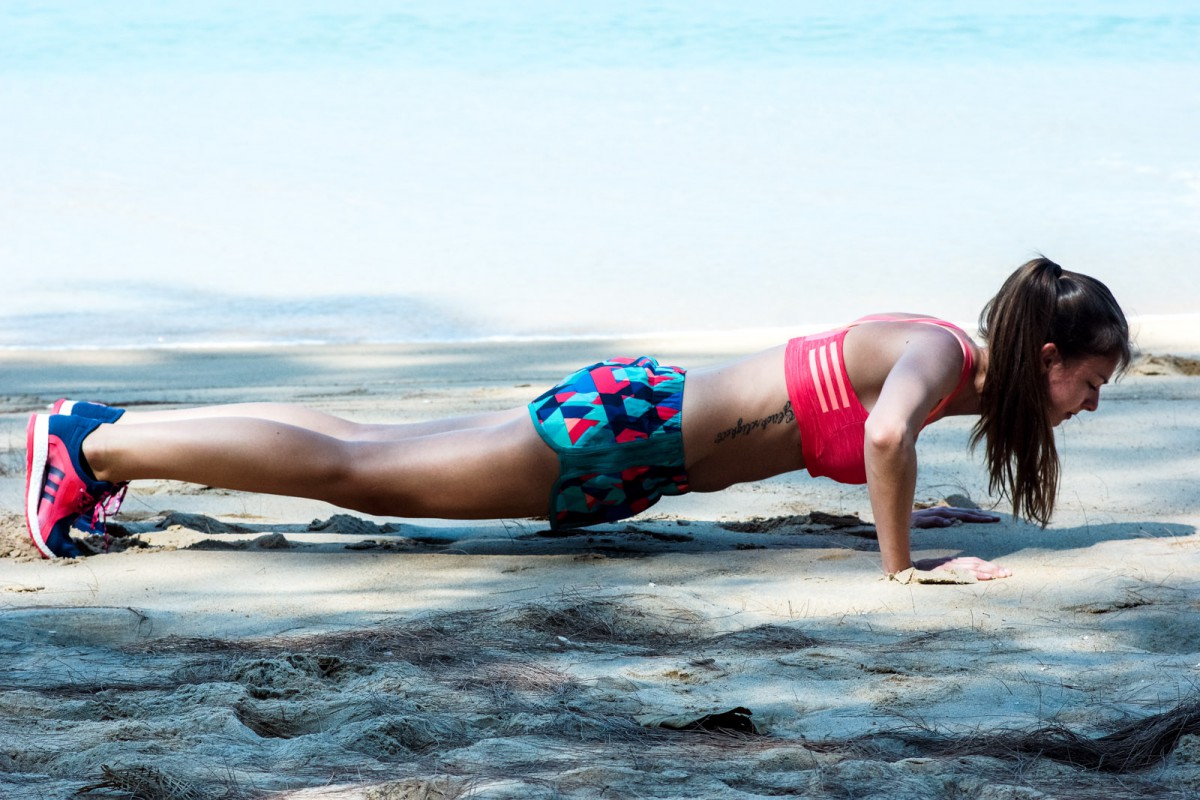 Beach Workout with Adidas
The outfit I was wearing for my beach workout in Thailand is from Adidas. The shorts were perfect for this workout, because they are light and give you enough room to move for the exercises. Since it was very warm that day I had to take off my shirt after the run. x) I was wearing this colourful sports bra underneath, the perfect match to the shorts, because it makes the workout look even more colourful 😉 Usually, I keep it simple and only wear black or grey at the gym, but on the beach I didn't feel like wearing black! What do you think about it?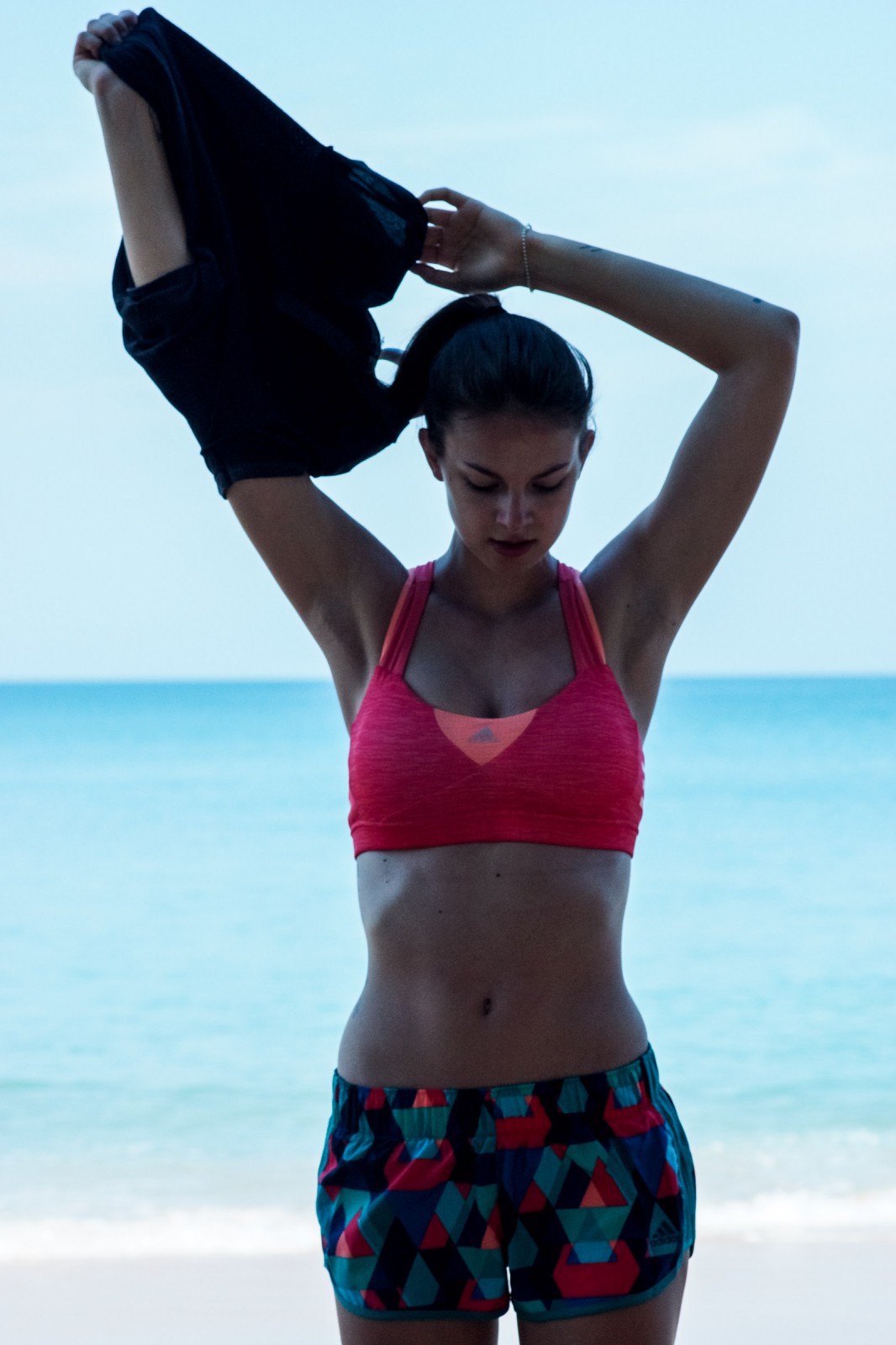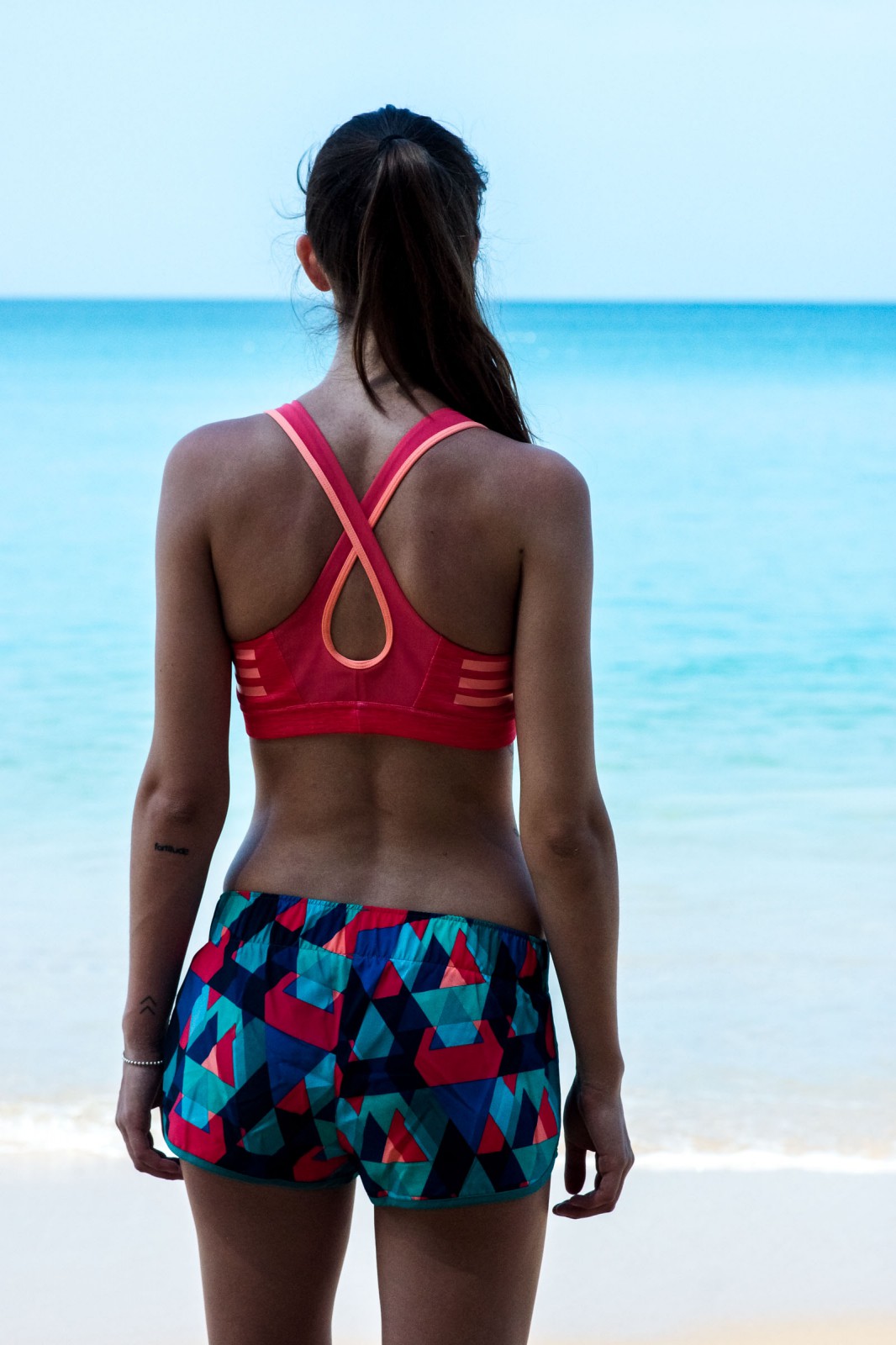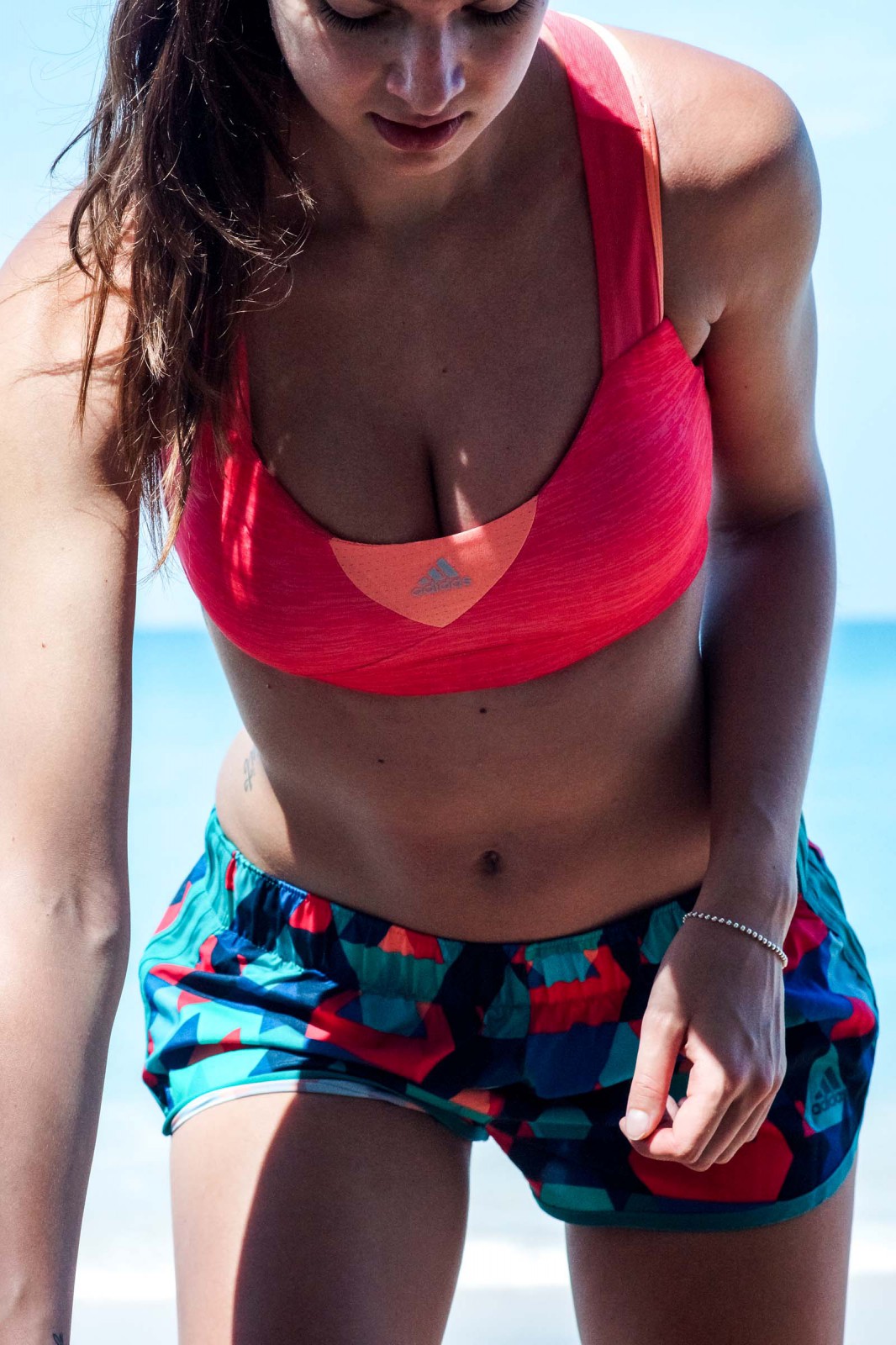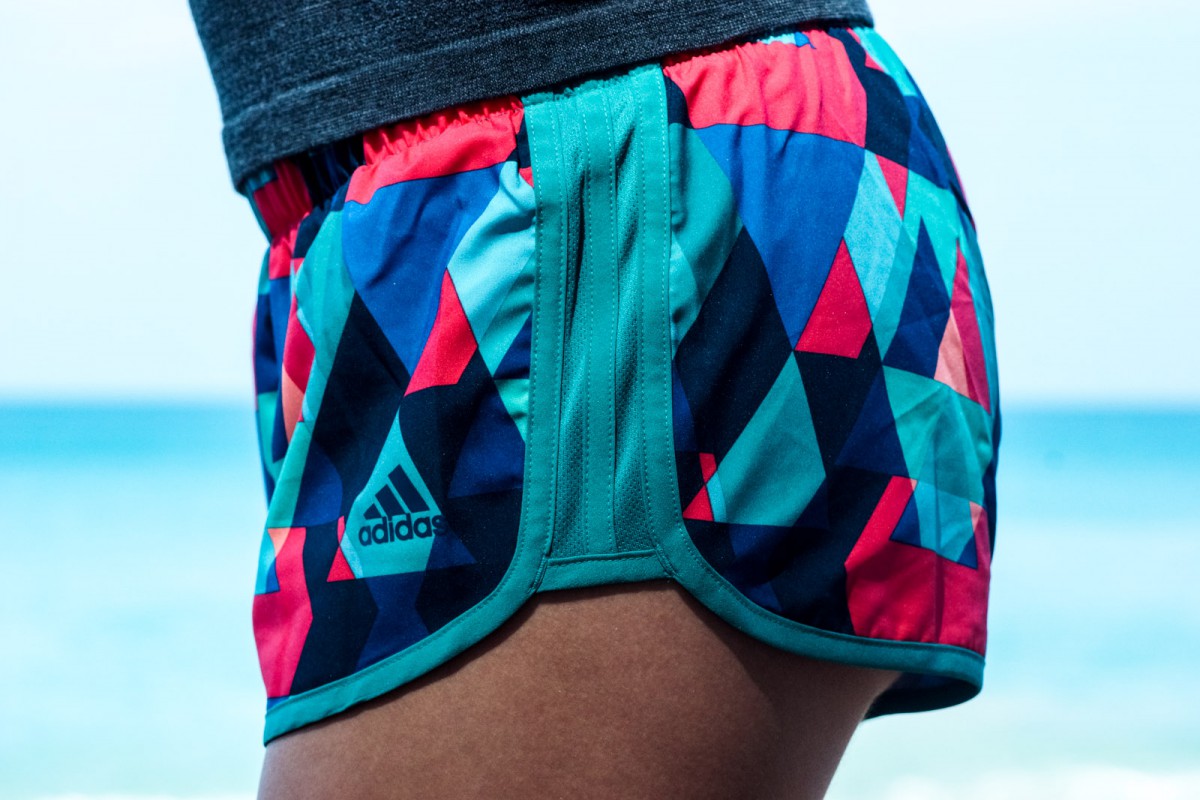 In friendly cooperation with Adidas