Good morning everyone! I just arrived in London and can't wait to spend the next two days in this beautiful city. It's not my first time in London, it's the fourth or fifth, but I just realised that the last time I visited this city was almost four years ago. And nearly four years are too long! I'll keep you posted on my Instagram, of course, and share everything about this trip on the blog next week. Bur, for now, I'll leave you with a new outfit we shot in Berlin a couple of days ago.
I see blue – ECCO Intrinsic Karma
I own one or two pairs of sneakers, well maybe a couple more x) Most of them are very simple, they're white or grey or black. They're the perfect basic but all are similar. So what about a change? What about the opposite? Spring and summer call for colourful clothes, so say hello to my new blue sneakers: the ECCO Intrinsic Karma. They're also available in orange and black, but how could I say no to this amazing colour? As well as the other ECCO Intrinsic I own, they're very comfortable! Perfect for long strolls or busy days.
I opted for a very simple combination to highlight the blue sneakers. The result is an all black and grey outfit. I combined my old oversized blazer and a grey top with a new pair of jeans: black and destroyed! Those jeans are my favourites 😉 Last but not least I added a few accessories such as the mirrored sunglasses, my bandana and a necklace as well as some bracelets. What do you think about it?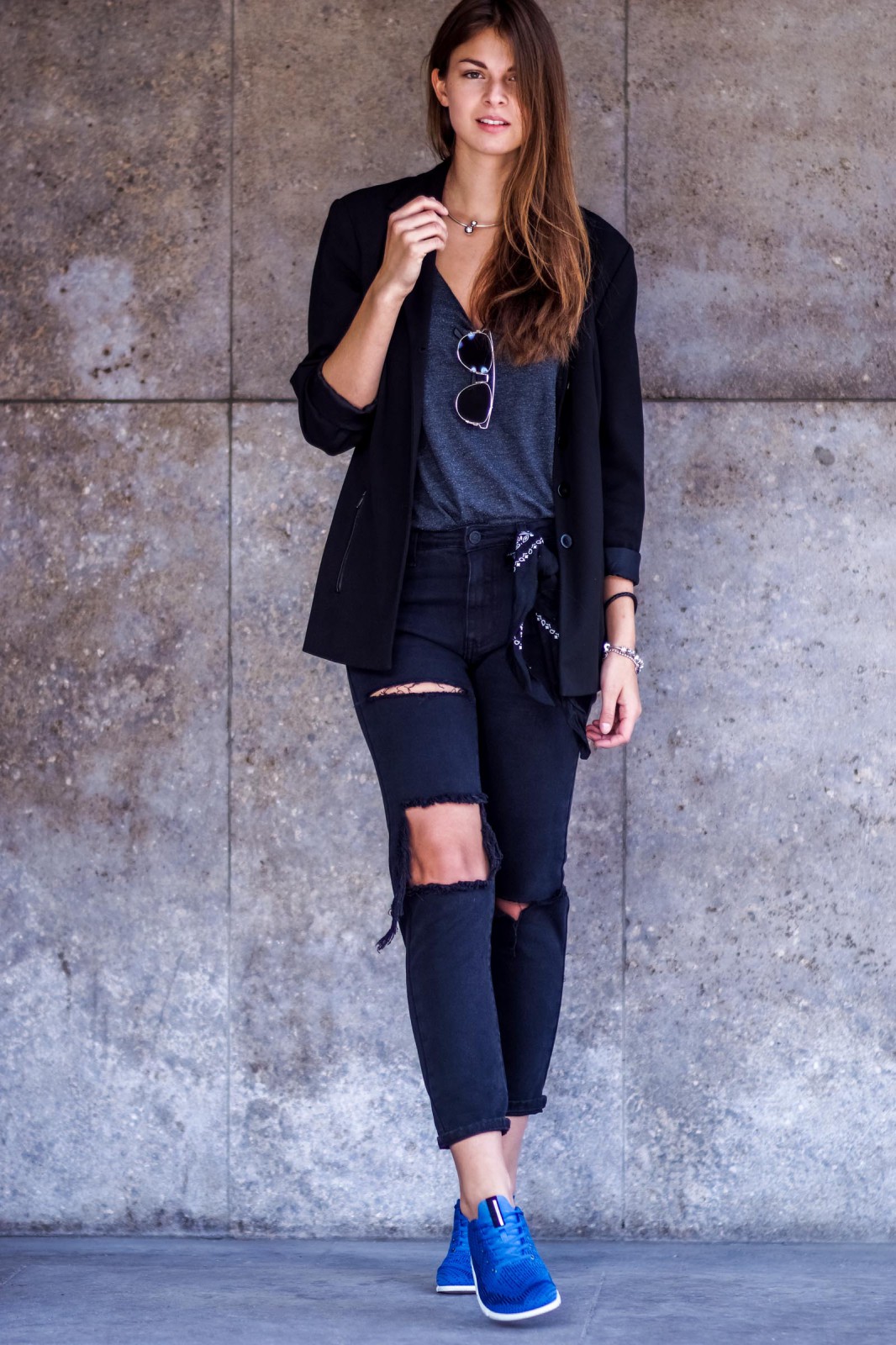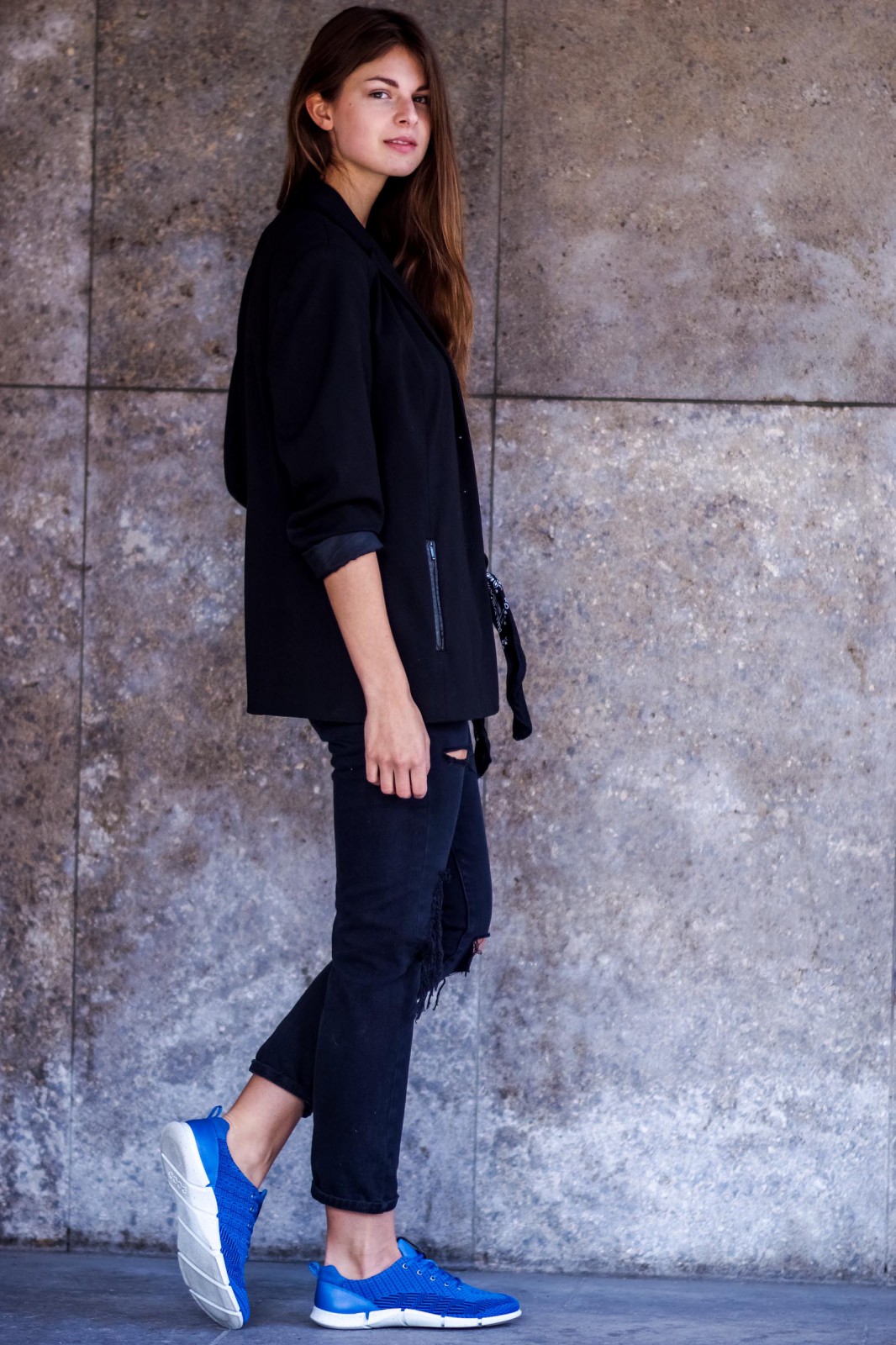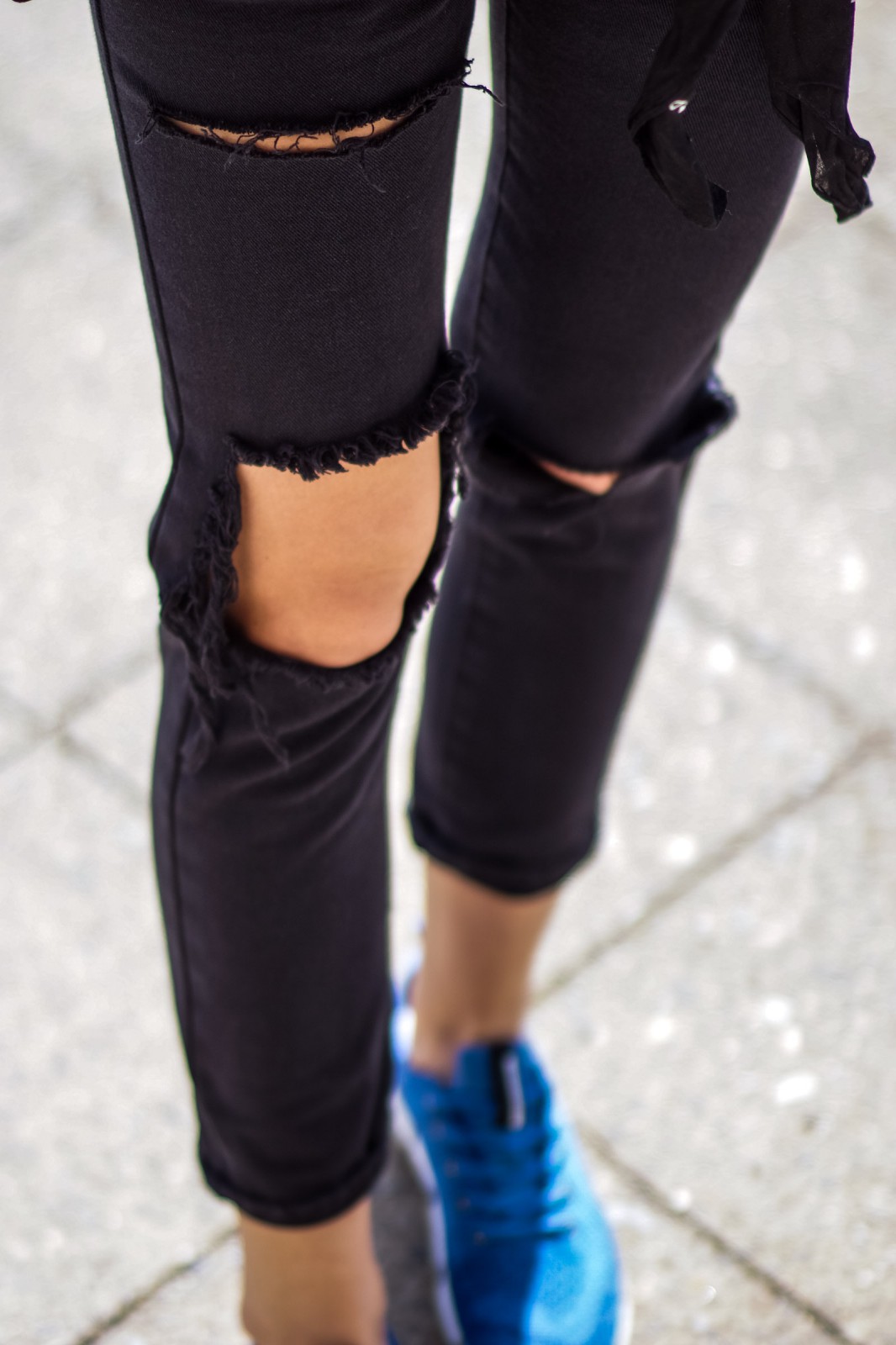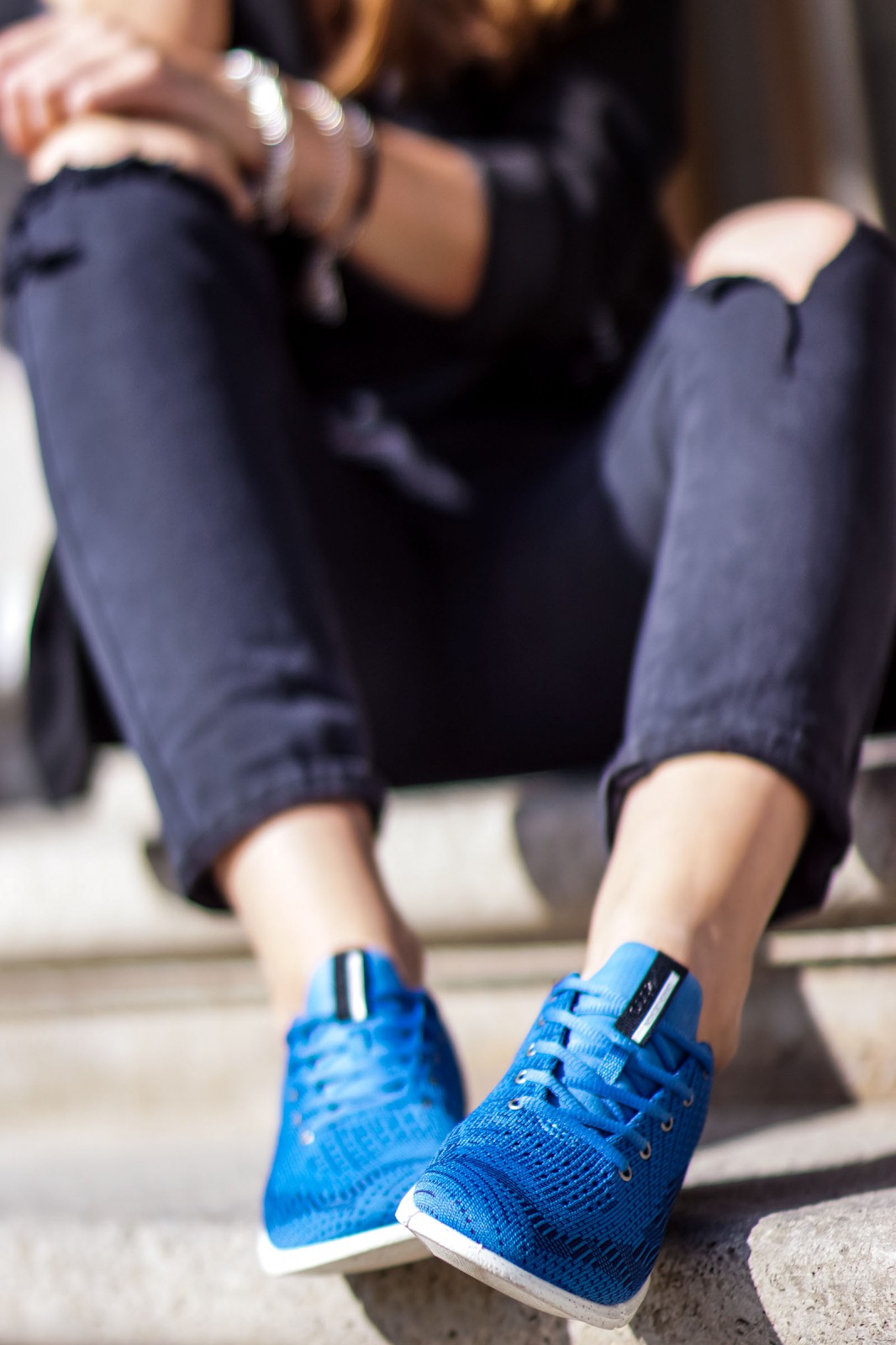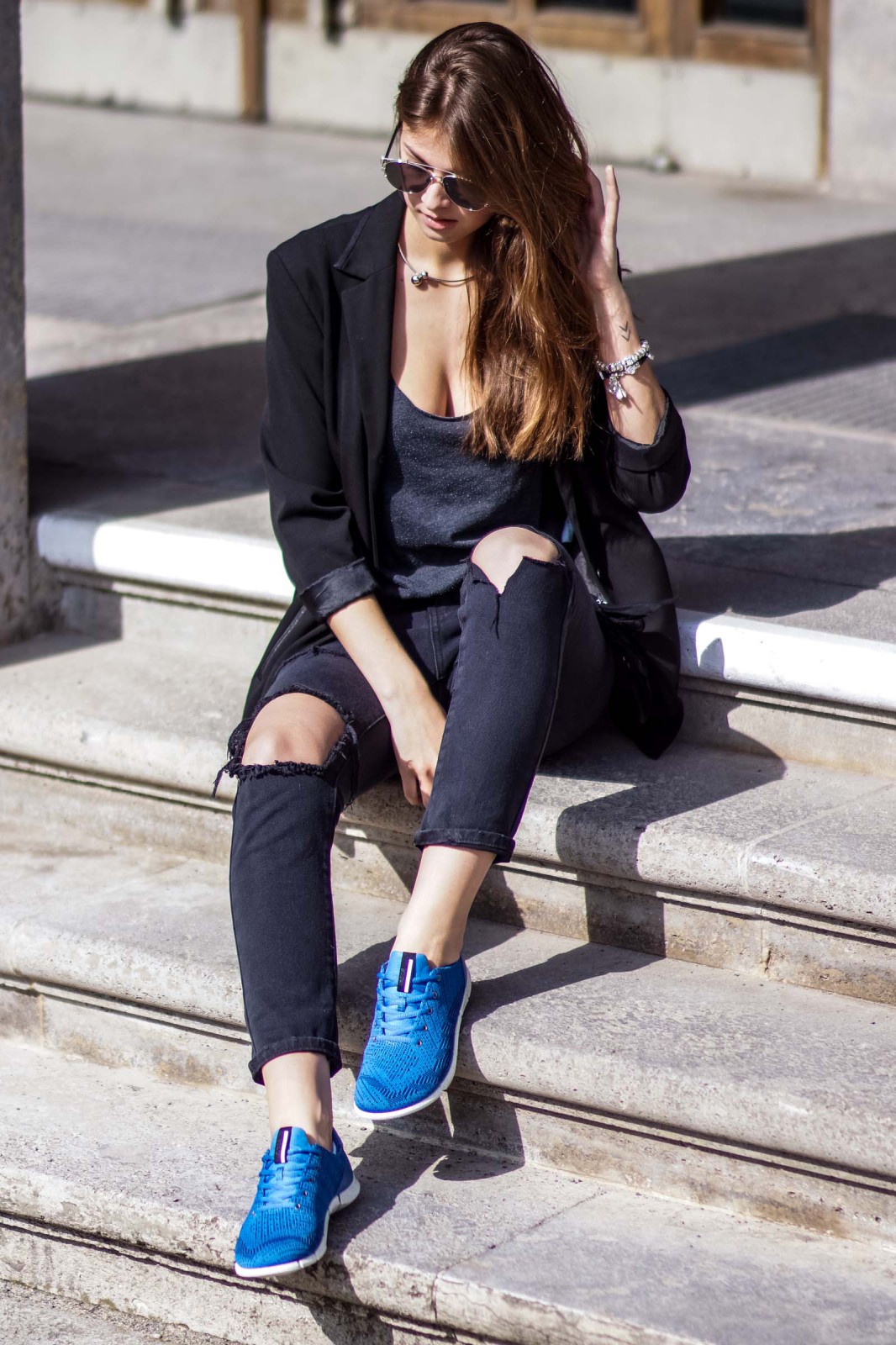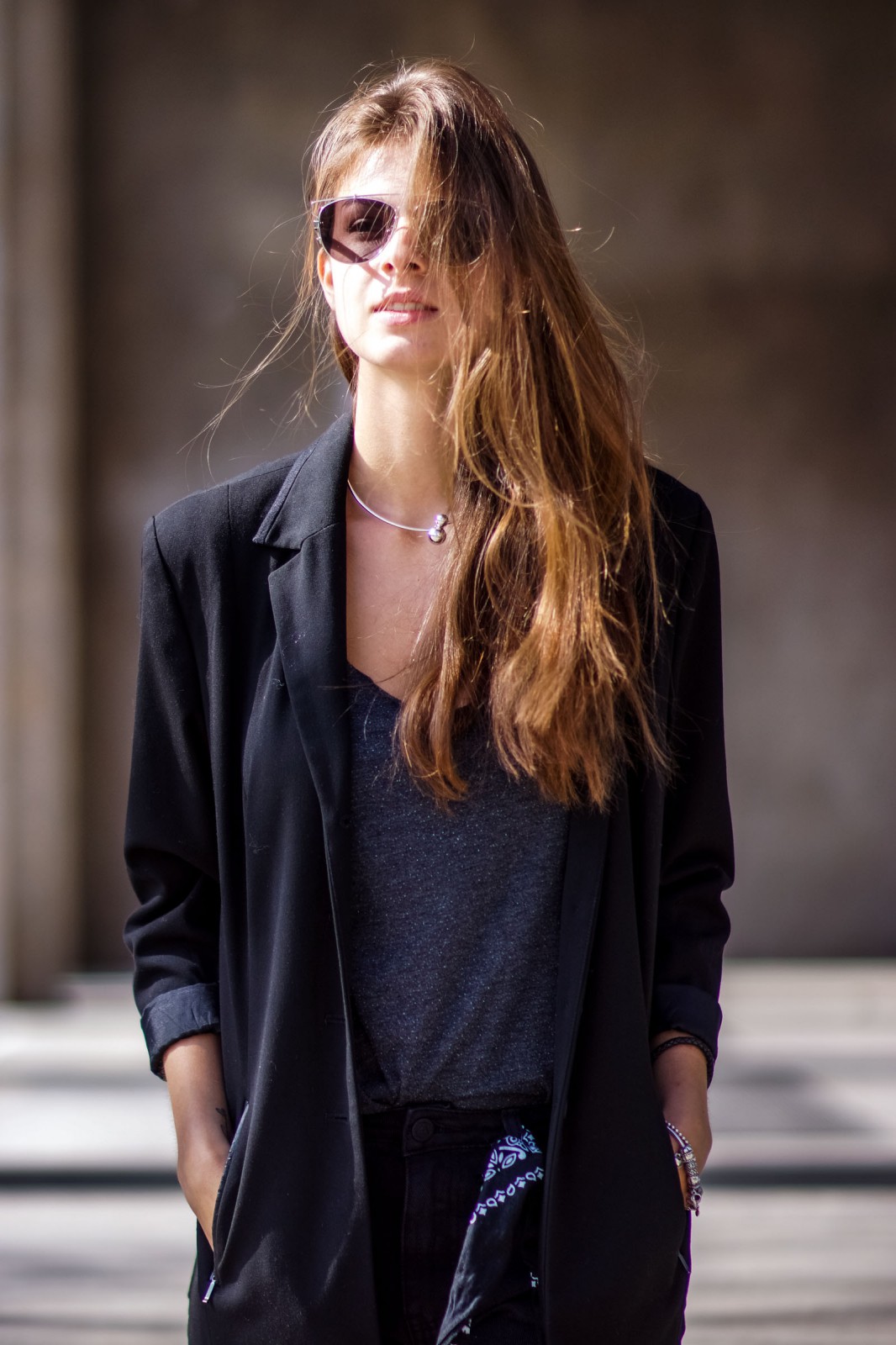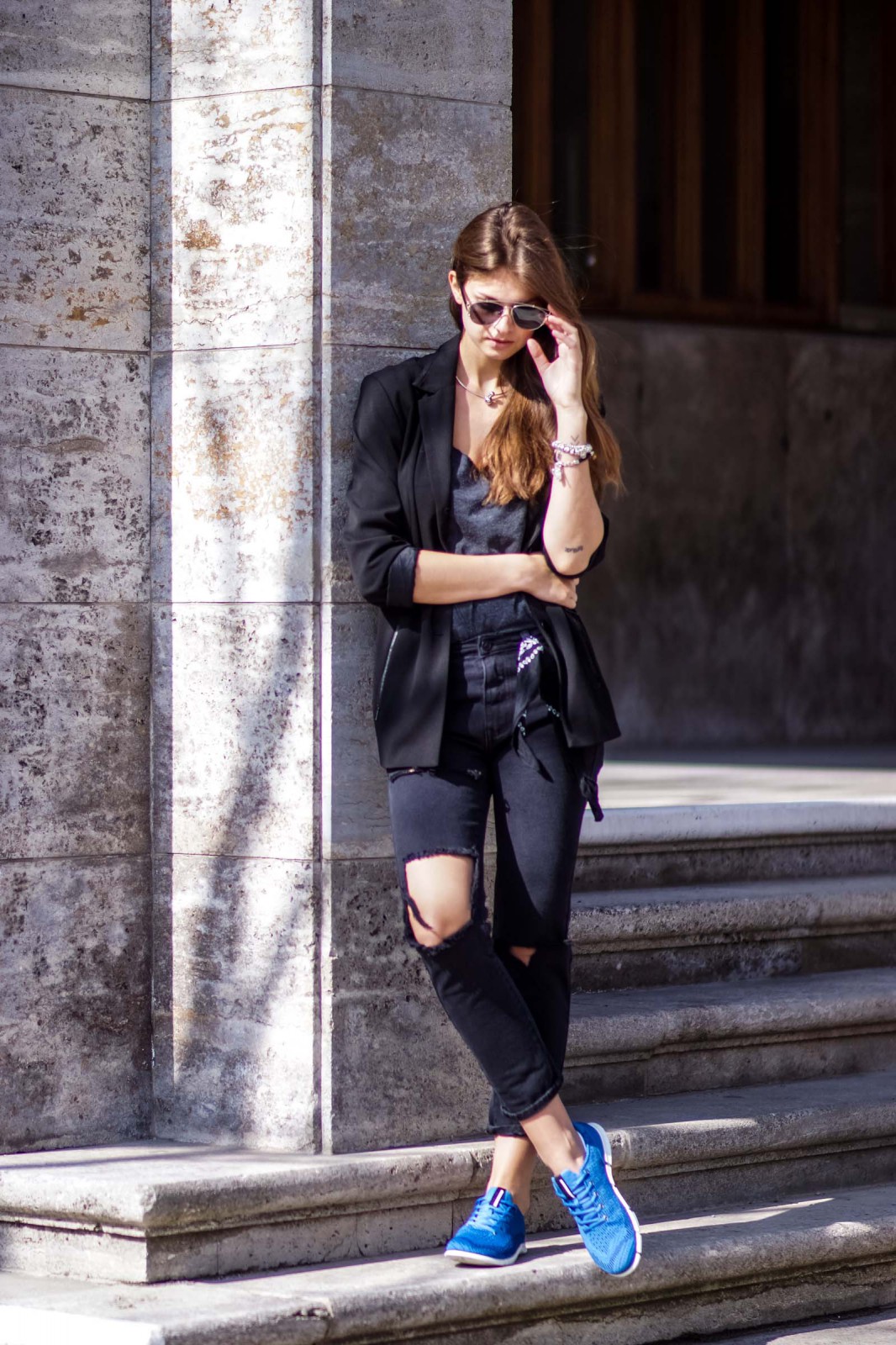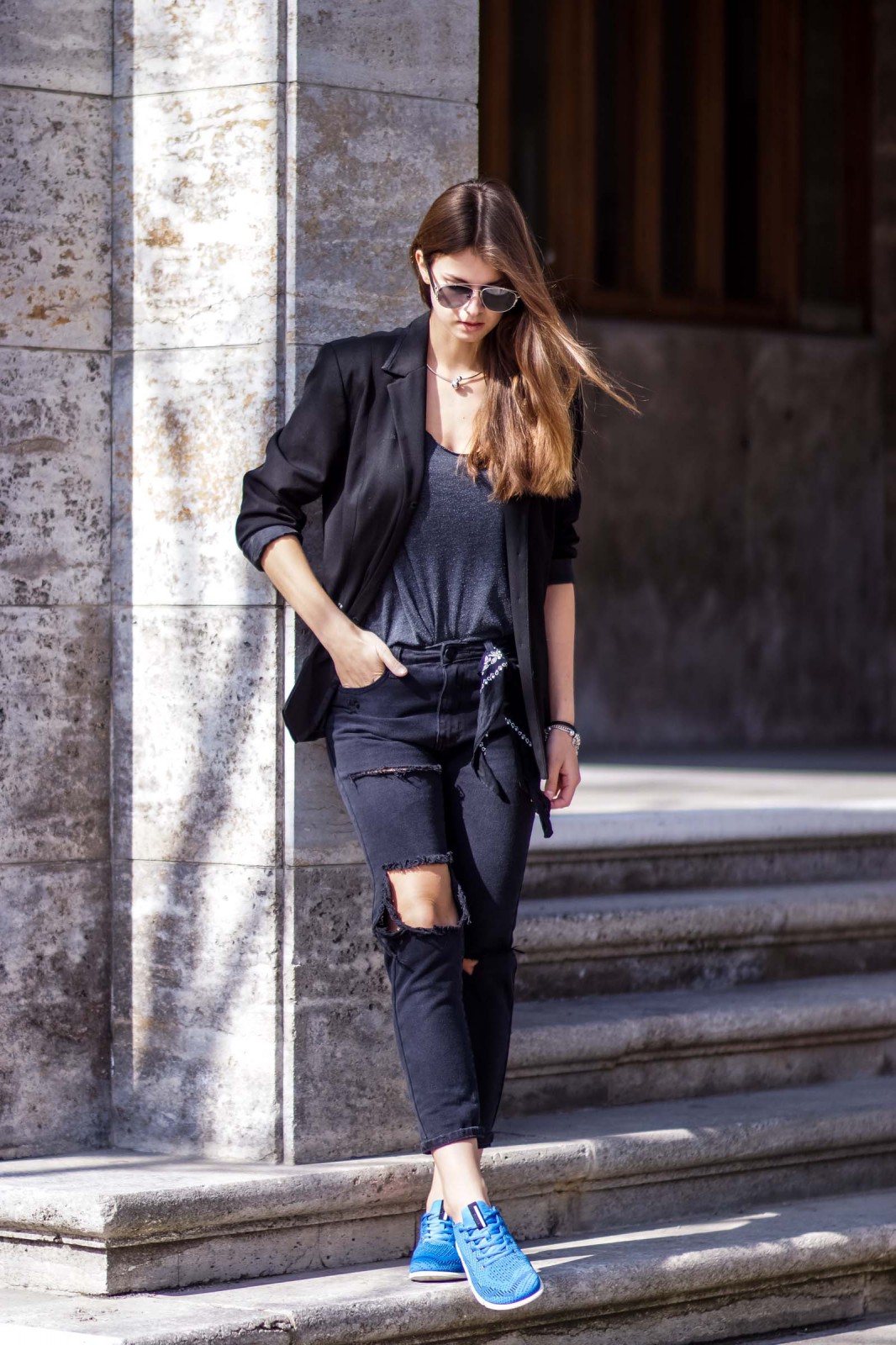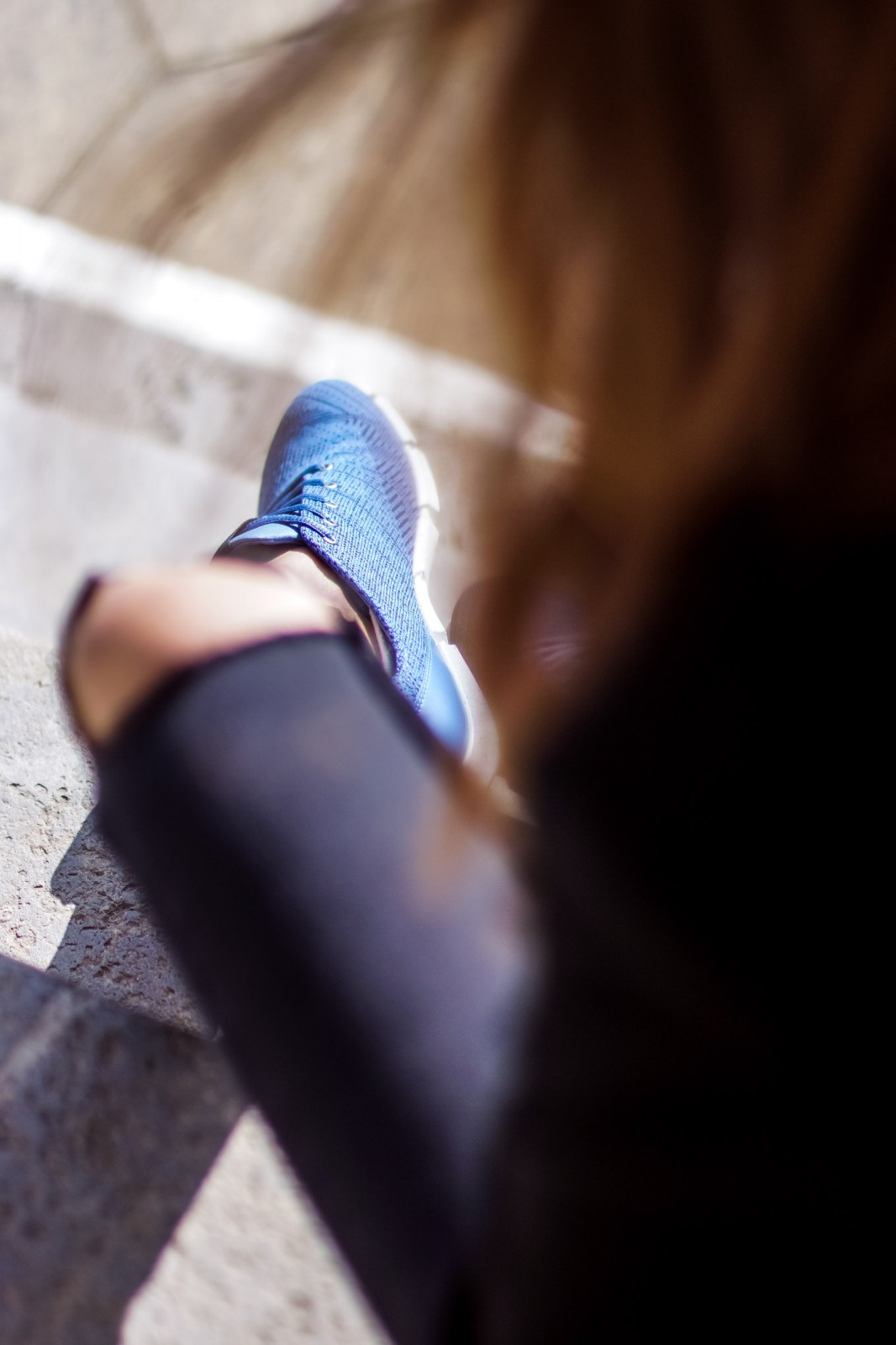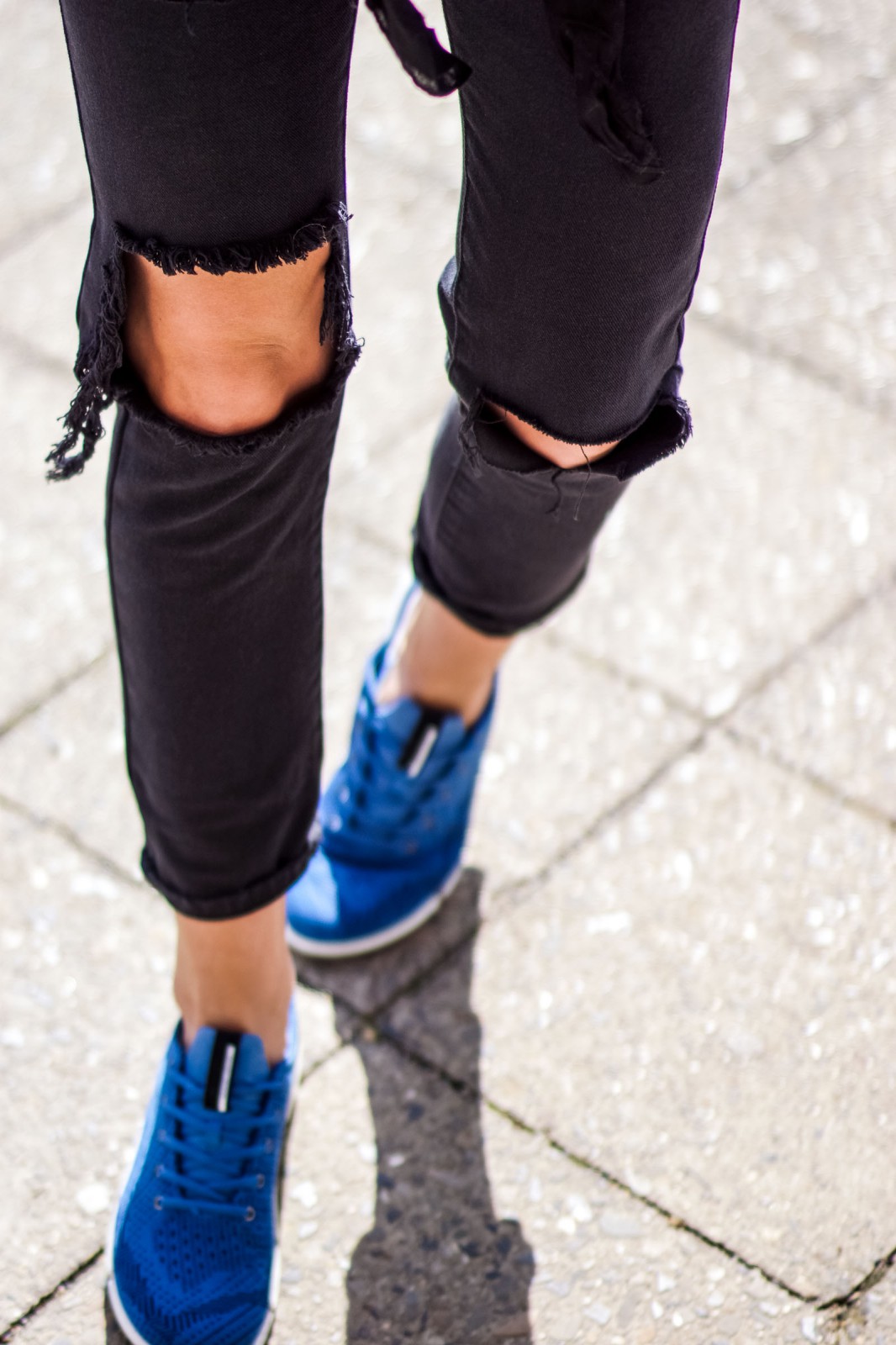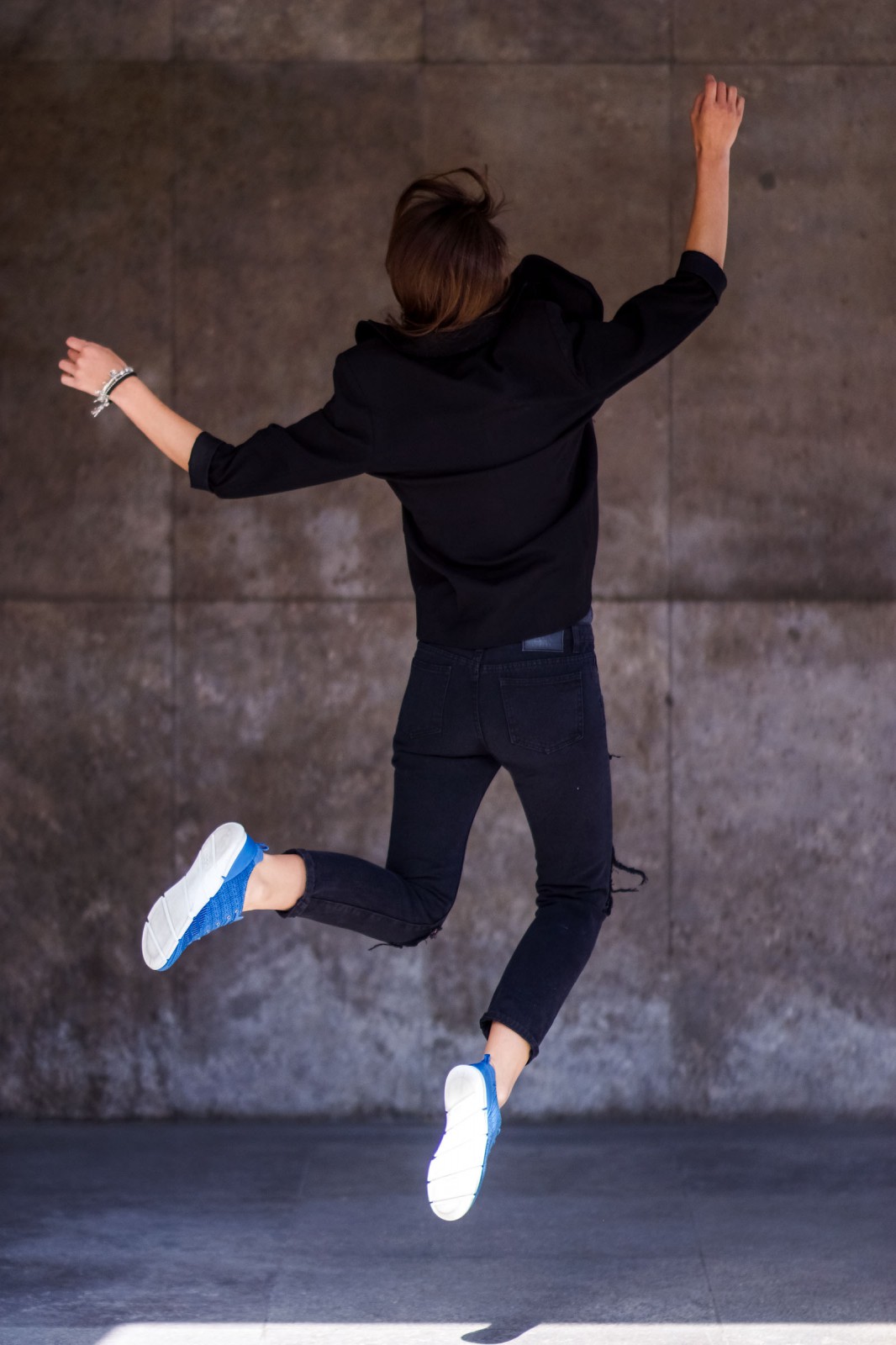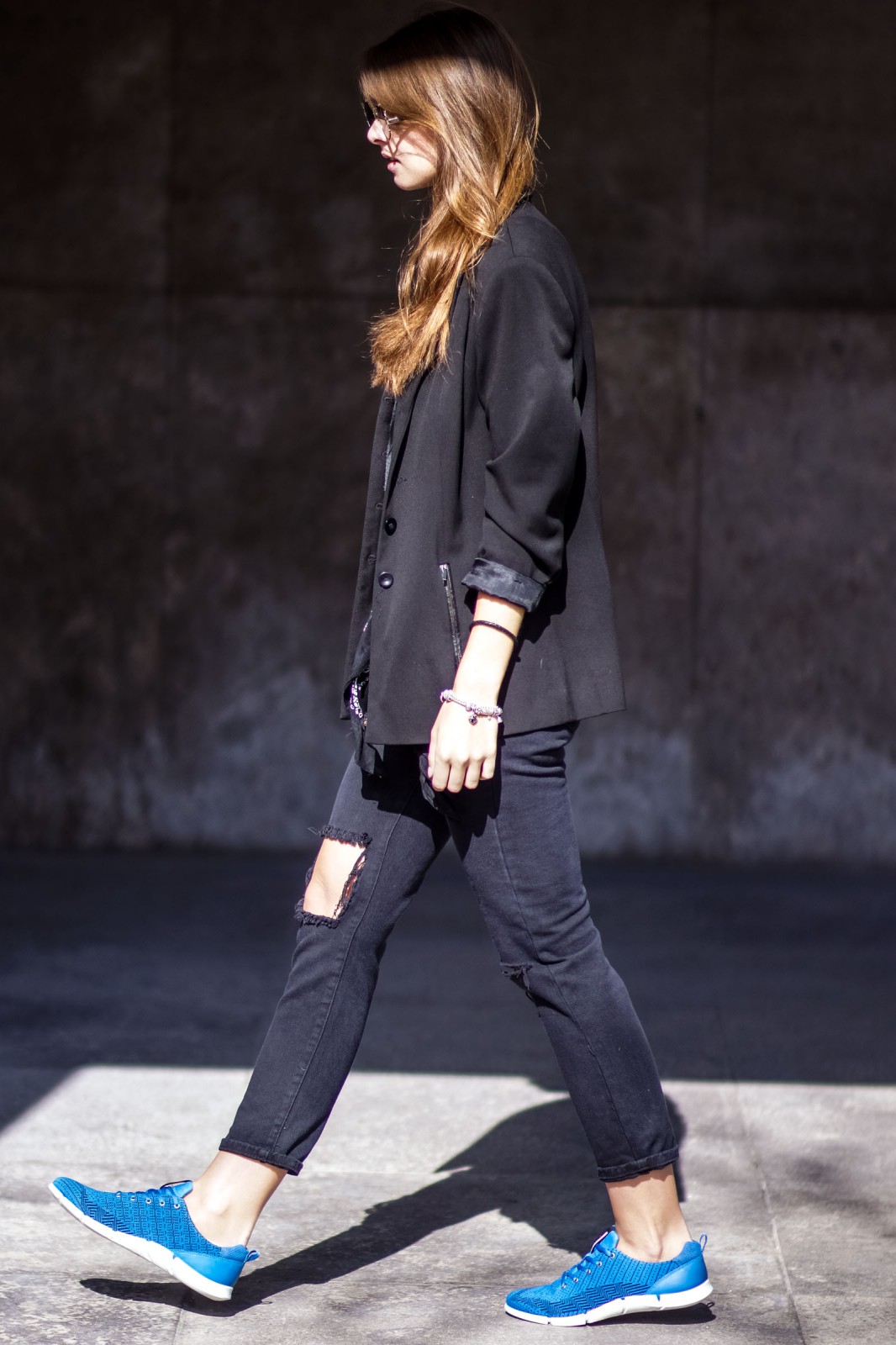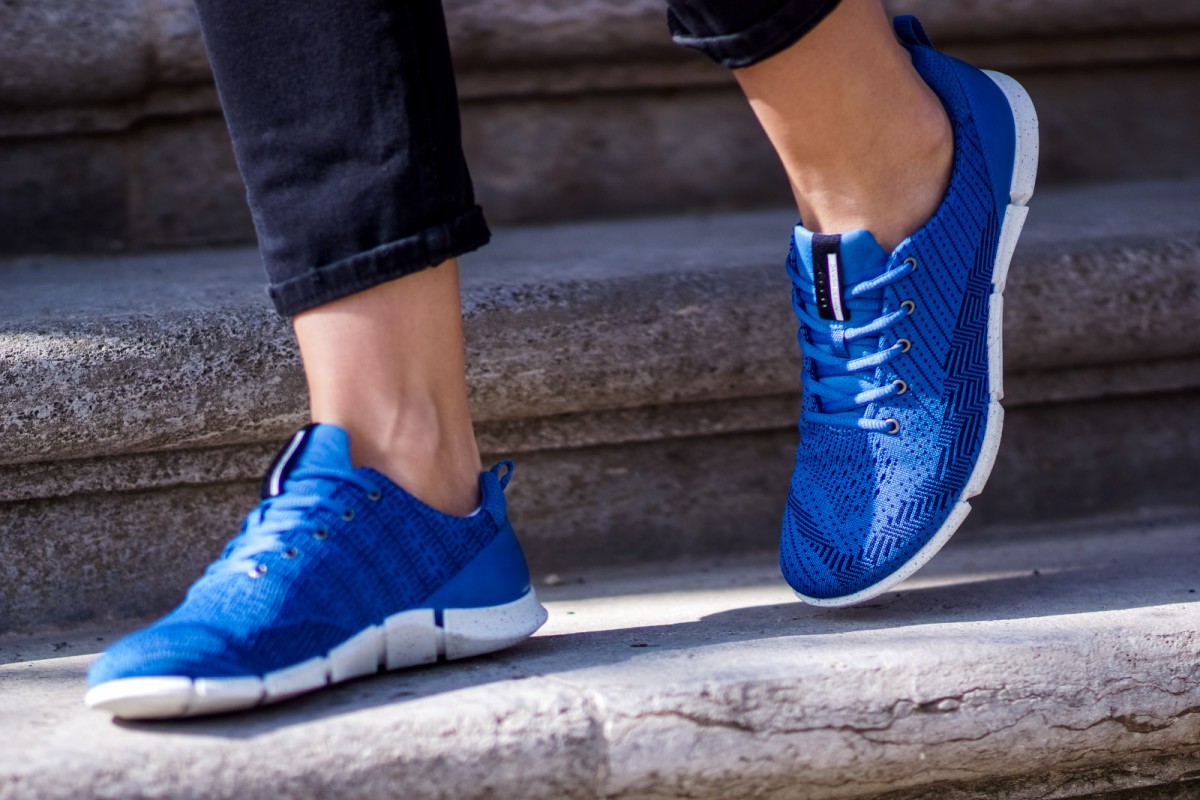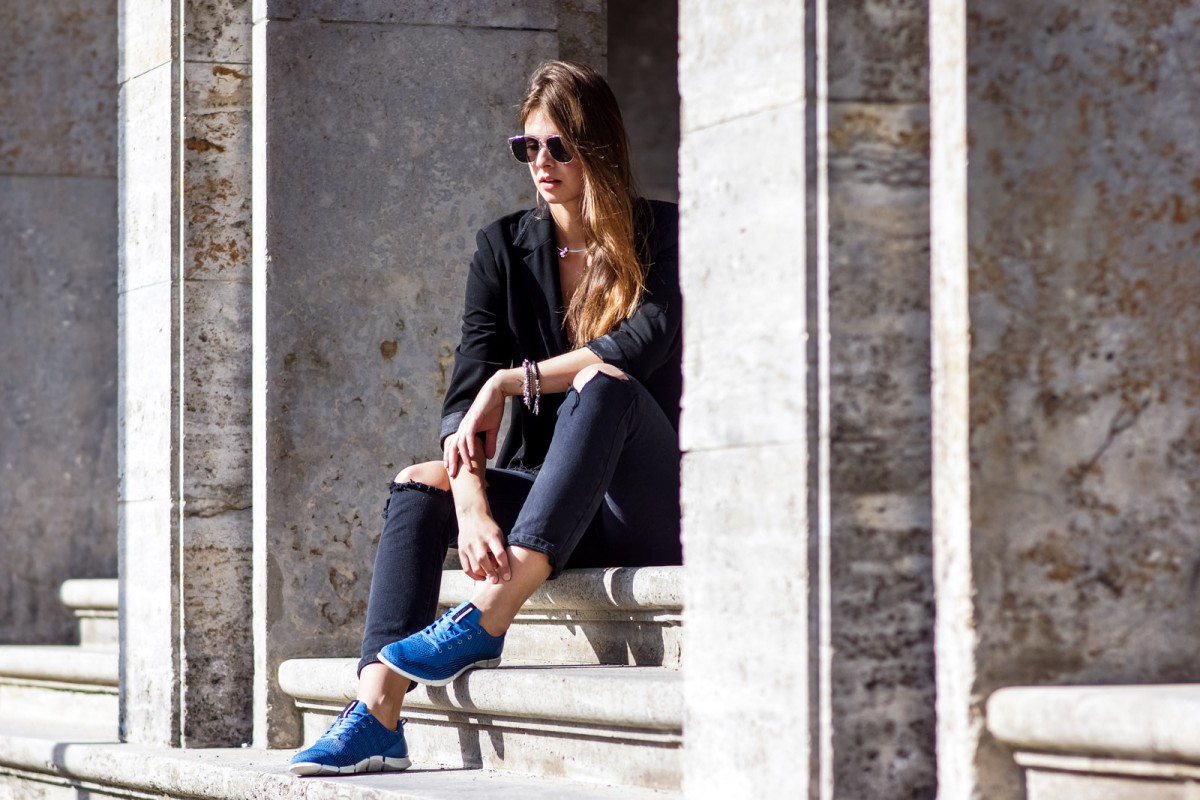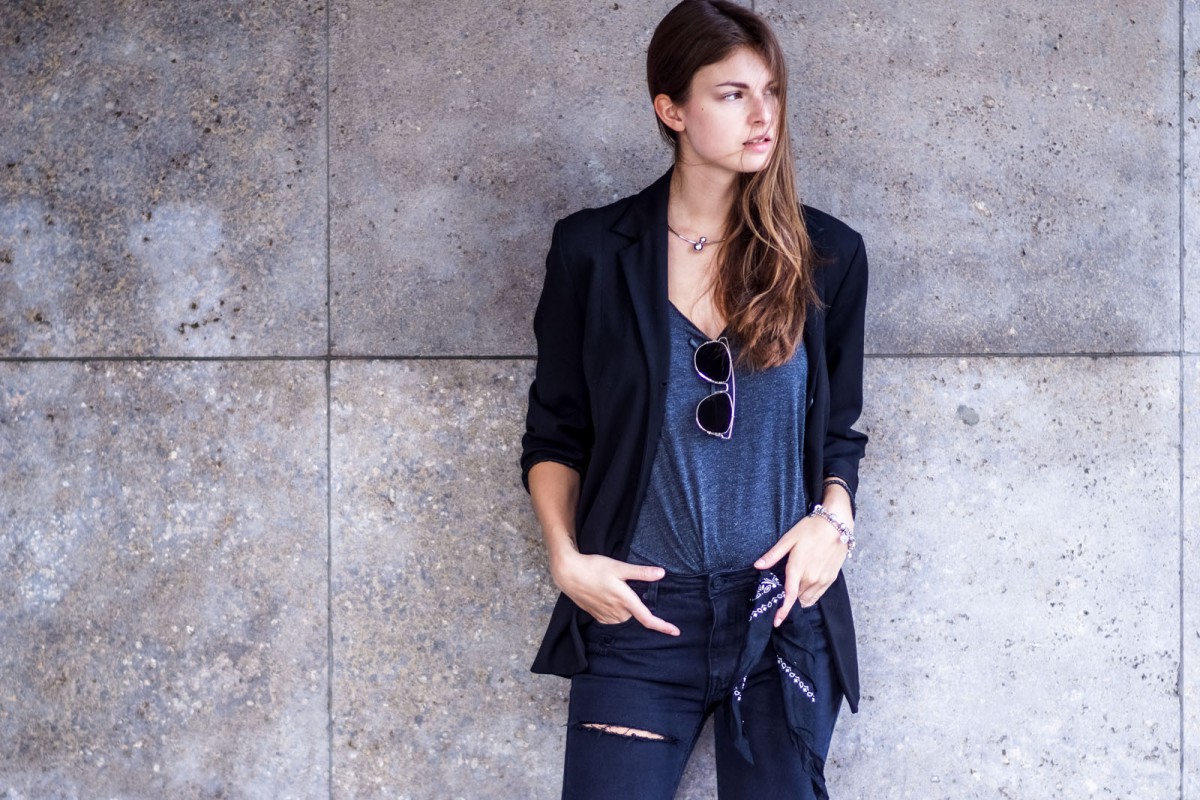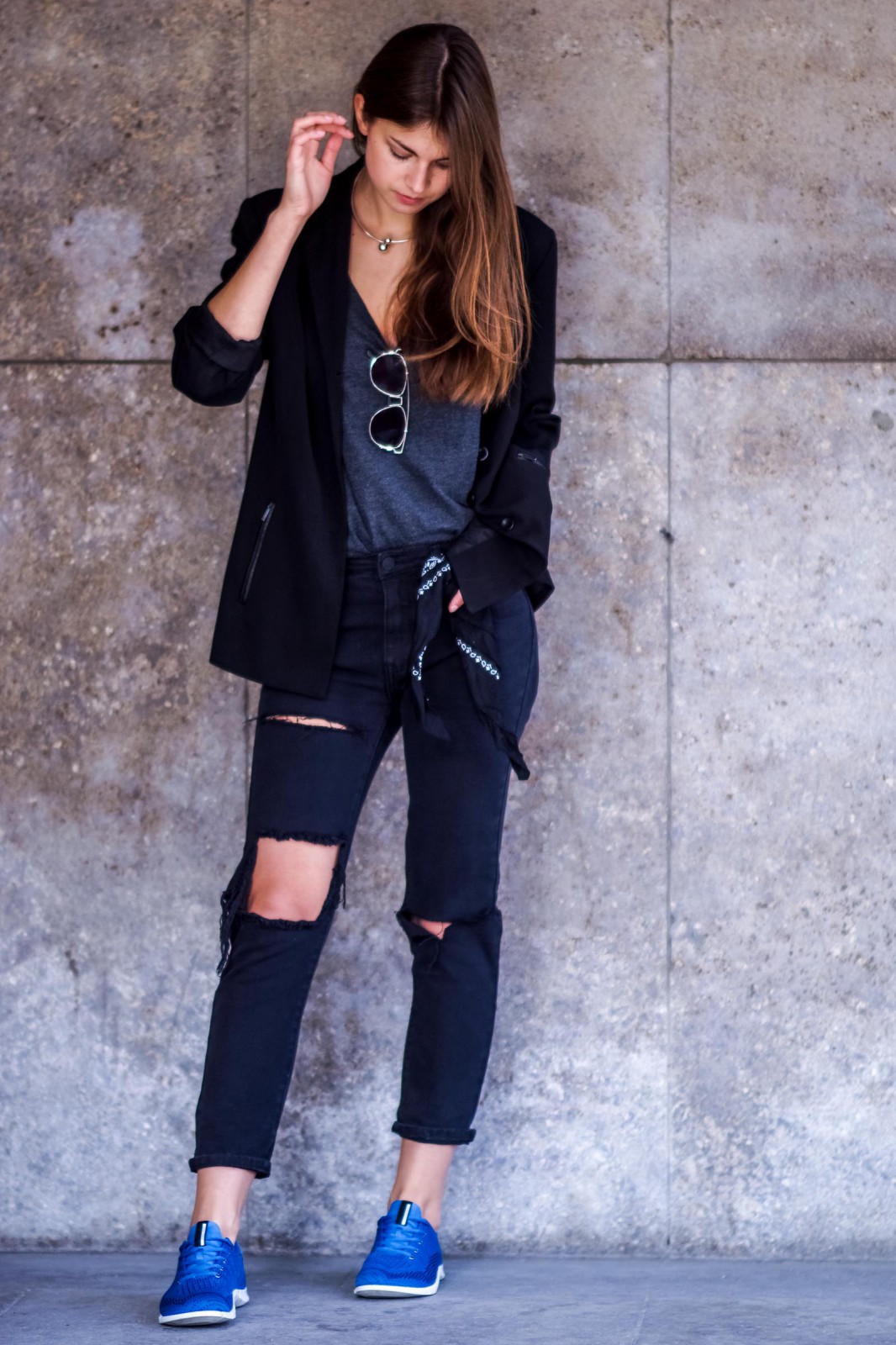 In friendly cooperation with ECCO