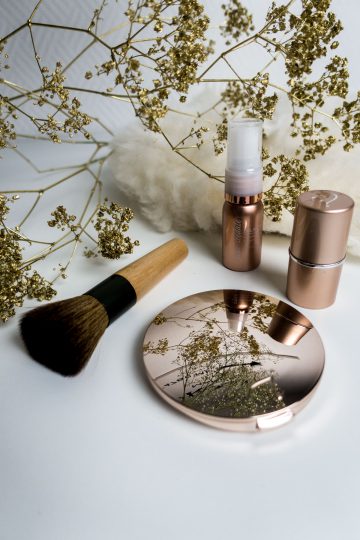 Christmas is coming closer, and I haven't shared a lot of Christmas inspirations on the blog so far. And since it's only one more week (well, eight days), it's time to change that. Today I want to share a very simple Christmas Make-Up with you I did in collaboration with Jane Iredale. Some of you might remember, that I attended their event in Berlin in October. I didn't know the brand before and was quite curious to hear more about the brand and their make-up. You probably also know, that I'm not an expert when it comes to Make-Up. I use it every day, but only a little bit. I don't use a lot because I like it natural. I don't feel comfortable when wearing a lot of make-up.
Jane Iredale – The Brand
Before I tell you more about the Christmas make-up look, I would like to tell you a little bit more about the brand and what I like about it. Jane Iredale founded her company in 1994, and she was the first one to supply a line of makeup that had skin care benefits. She used to work in the entertainment industry and knew about the problems models and actresses had due to the make-up they wore. She wanted to make products, which do look not only good but also feel good and are good for the skin.
I tried it myself at the event, and the makeup really feels good on the skin. It's all about simplicity and naturalness, and that's what I like best about the Jane Iredale makeup. Even I can use it without being an expert 😉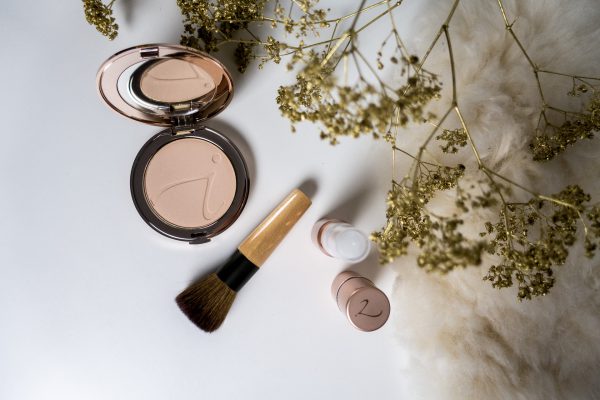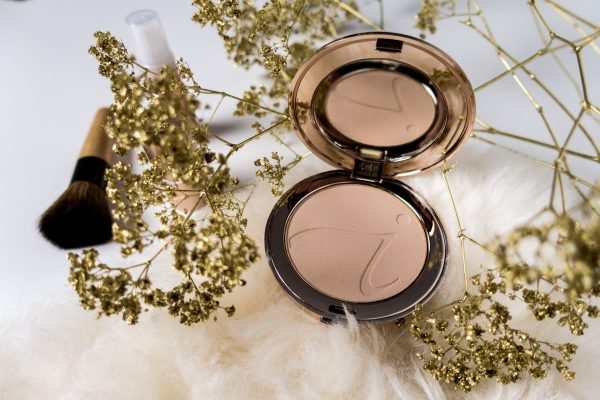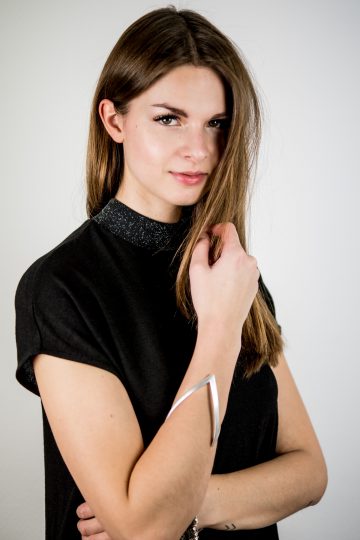 Simple Christmas Make-Up Look
For my simple Christmas makeup look I used the Pressed Powder (Satin) for the foundation. I didn't use anything else; I just applied it once, and that's it. It covers a lot, but at the same time, you don't feel like you're wearing makeup. I used the Balance Hydration Spray to fix the foundation. The spray also helps to balance skin's oil production and pH. It actually feels a little bit strange to spray on your face after applying make-up, but they say it will make the foundation last longer and, of course, I wanted to give it a try. You just have to take care, that you don't spray too much otherwise it'll take a while until it's dry 😉
Last but not least I used the In Touch Highlighter Comfort. I've never used a highlighter before because I just didn't know how to apply it. But using this one by Jane Iredale seemed to be pretty easy. I applied it to the tops of my cheekbones, the bridge of my nose and I used it as an eyeshadow as well. I like the soft glow a lot, it highlights without being garish, don't you think? Let me know how you like my Christmas makeup look. It's very simple, but you do not only have to use a lot of makeup to look beautiful. In this case, less is more! Be natural and don't cover your beauty underneath tons of makeup you actually don't need!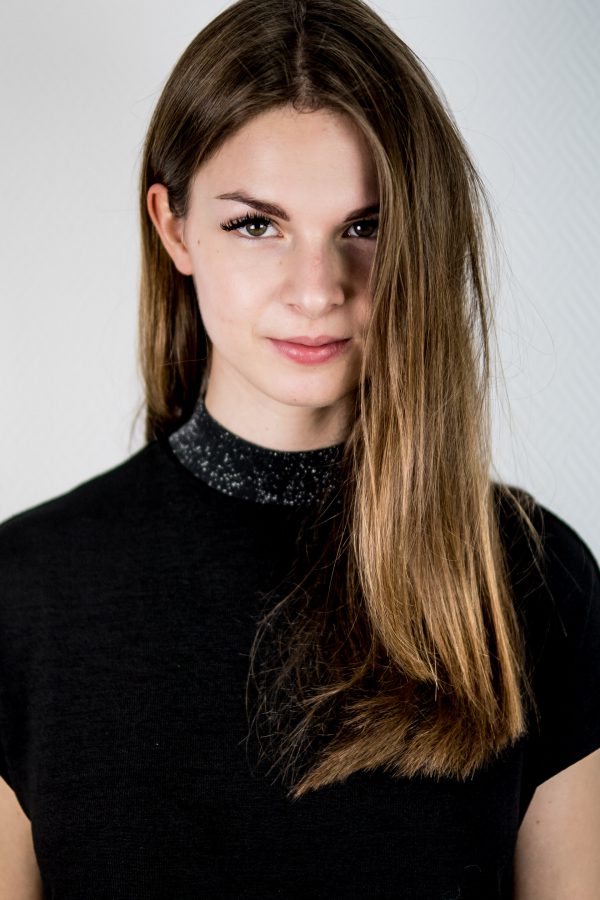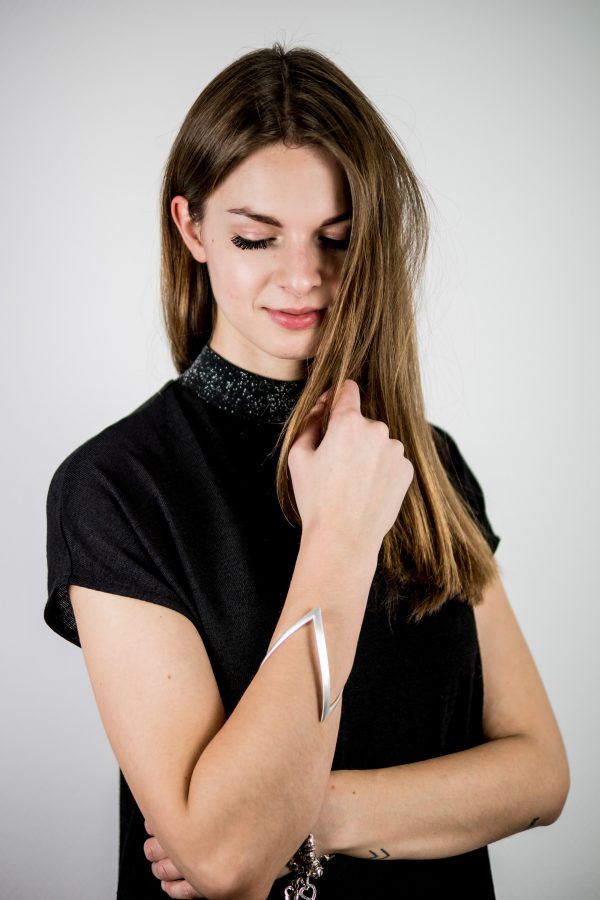 In friendly cooperation Jane Iredale