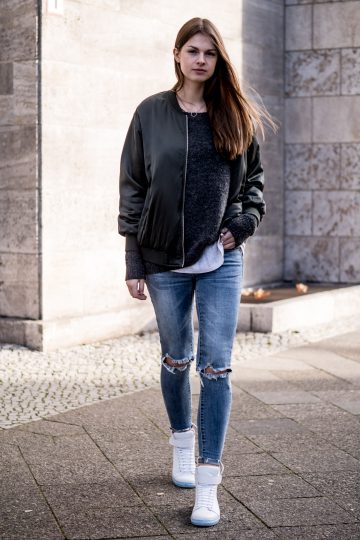 It's just Thursday, but I feel as if I'm already over a full week. I'm on the run all the day, and if I'm not, I'm sitting at the office working on new posts, projects and other stuff. When I said I had a busy week the past weeks, this week is even busier. Christmas is coming closer, and I do not only have to do a lot for the blog, but I also have to prepare our trip to Sri Lanka, AND I have to buy all the Christmas presents for the family. You're probably having a busy time yourself buying all the Christmas presents and preparing everything, so you probably can imagine how I feel right now.
I mentioned quite often that I always wear very comfortable and simple outfits when it's busy (and in between busy times as well…). I usually don't have a lot of time in the morning to try out several outfits, so I just grab what I like to wear and put it on. And that's usually a pair of jeans, a sweater and sneakers. But today you'll not see me wearing my Stan Smiths, Converse or Superstars. Today I'm showing you a new pair of sneakers, a pair of high top sneakers and I like them a lot.
White sneakers with blue sole
It's been a while since I last wore a pair of high-top sneakers because I always had problems combining them. I just think that the legs look shorter when you're wearing high-top sneakers… but it probably depends on the sneaker. I really like this pair of white high-top sneakers because of the blue sole. It's such an eye-catcher without being garish. They're very simple and slimline, wouldn't you agree?

I combined my new sneakers with a pair of blue jeans (ripped ones, of course), a grey sweater as well as a bomber jacket. Underneath the sweater, I was wearing a white top to match the colour of the shoes and to add another detail to the outfit. I would say it's very casual yet everything but boring because of all the different layers and details. I hope you'll like the outfit even though these casual outfits might be a little bit boring. You're probably looking for Christmas outfit inspirations right now, and I'm so sorry I can't provide them right now. I really haven't had the time to think about Christmas outfits, and I'm not in a festive mood at all. Maybe that'll change next week. Otherwise, I'll continue sharing my comfy outfits and maybe you can take these as an inspiration for the days in between the holidays 😉 Enjoy your day folks. xx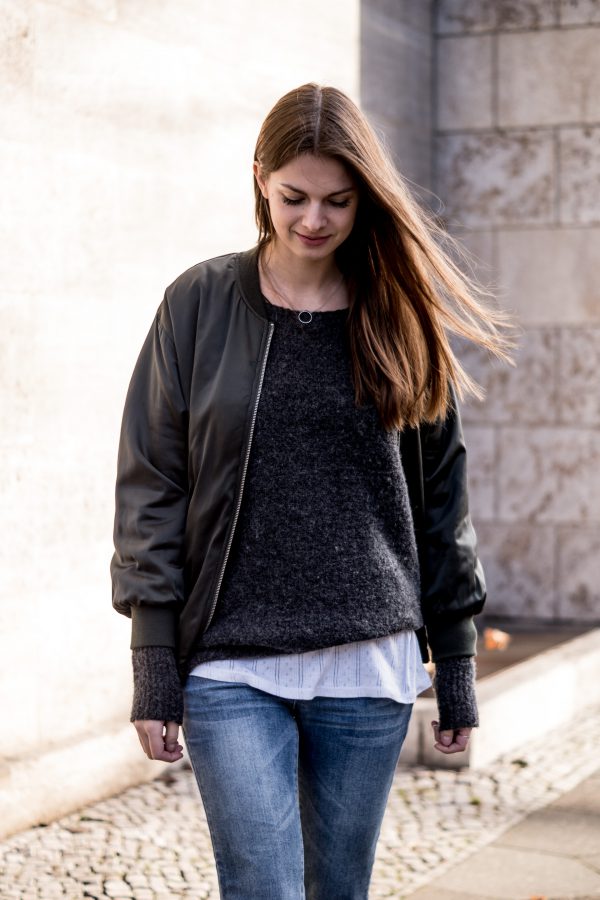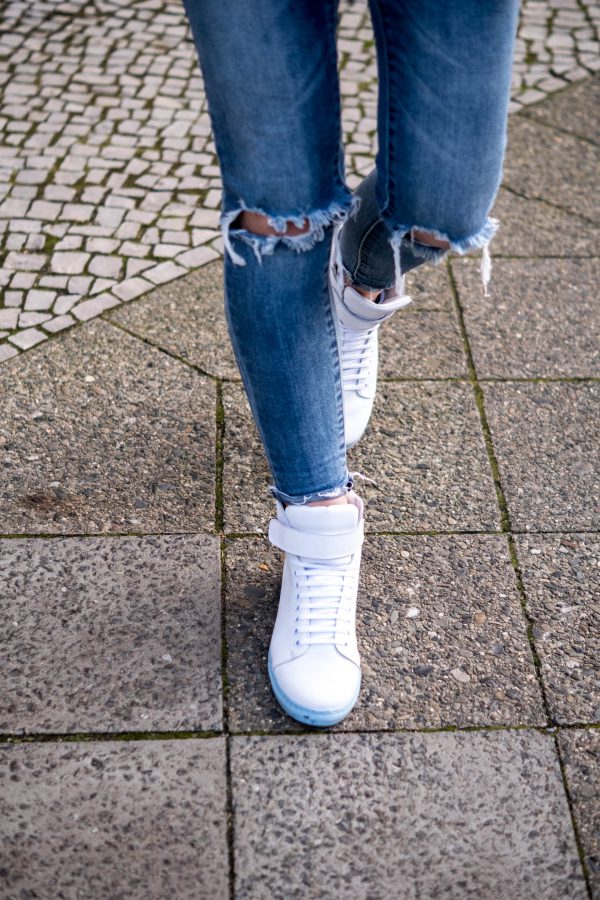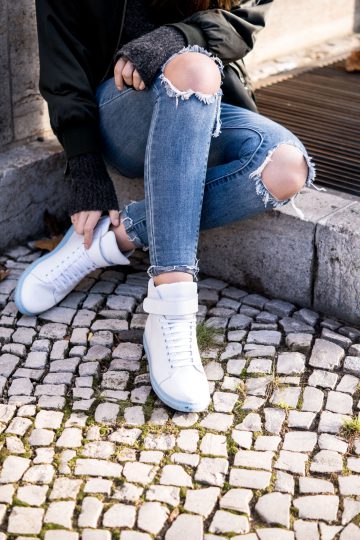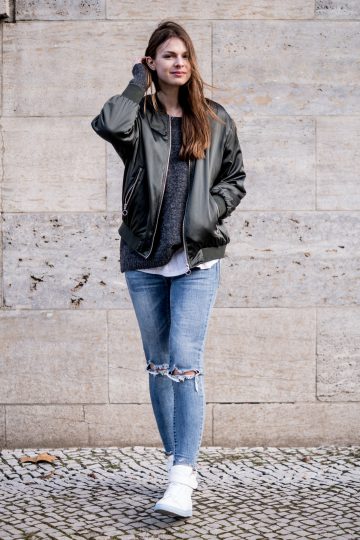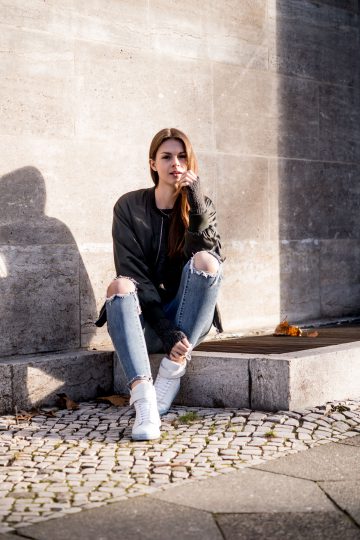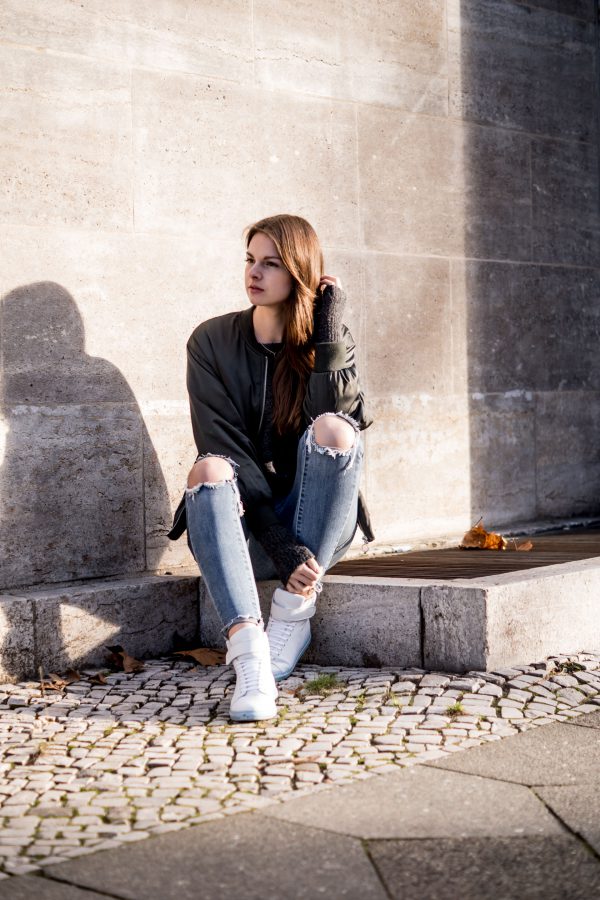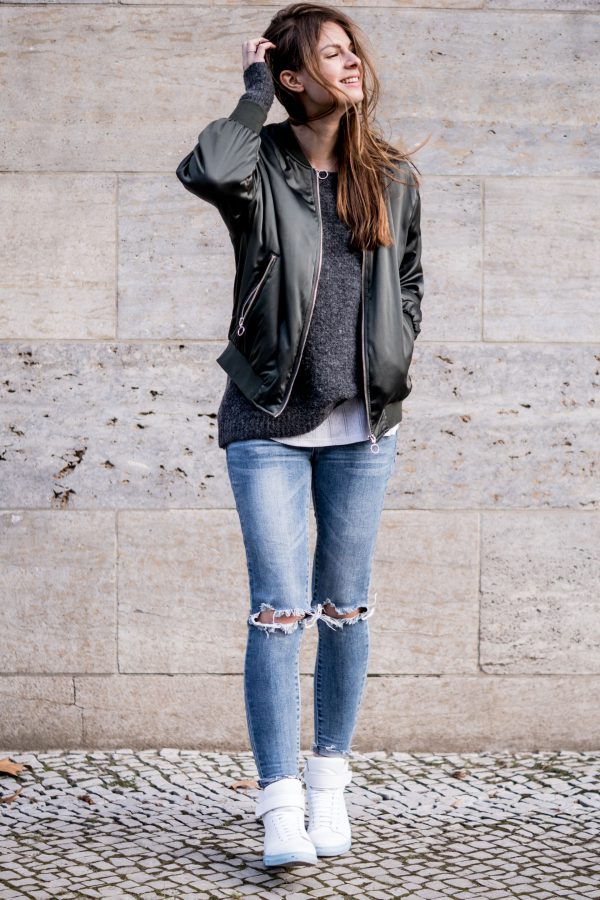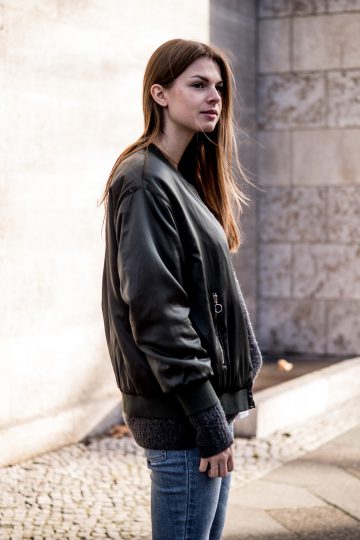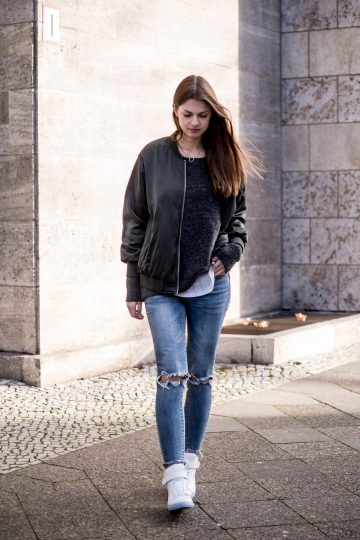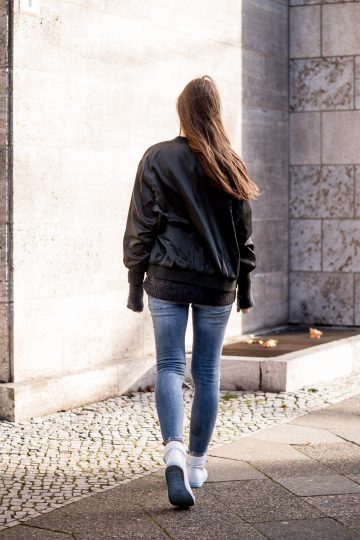 Shoes sponsored by NewYorkinas, jeans and sweater sponsored by VILA