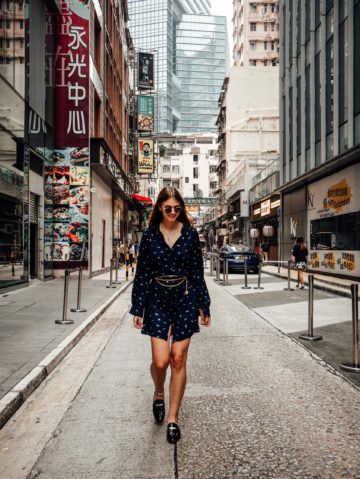 Happy Monday, happy new week! Let's start this new week with one last outfit post from Hong Kong. I know, you guys can't wait for all the pictures from Indonesia, and I promise, I will start sharing them later this week. But I also don't want to keep back the pictures from Hong Kong, so let's finish off with them first.
Today I am sharing an outfit I was wearing for another day in Wan Chai, or better said for a forenoon in Wan Chai. We wanted to explore the area a little bit and check out Times Square, a mall in Wan Chai. Since it was another hot and humid day in Hong Kong, we ended up in the shopping mall and didn't explore that much haha.
Wearing a blue shirt dress and a chain belt in Hong Kong
I already talked about Wan Chai in my last Hong Kong post, so I will skip this part today and get right to the outfit details. Since we wanted to see Times Square, which is a shopping mall, I didn't go for the top and shorts combination I usually wear on hot summer days. Instead, I put on a blue shirt dress I just got in time for our one-month-travelling. Of course, we've had only summery temperatures, but bringing something with long sleeves for the evenings or in the case of Hong Kong for the malls, was one of the best decisions.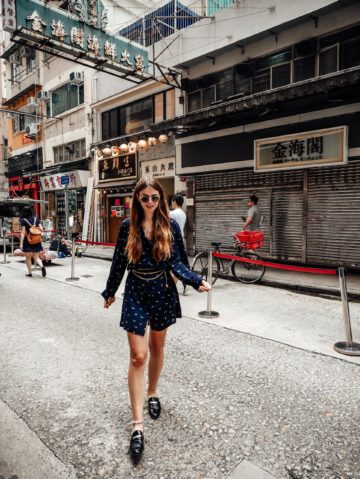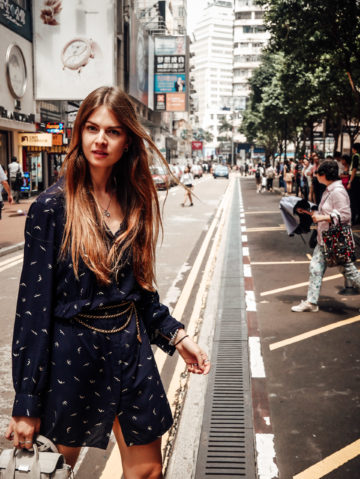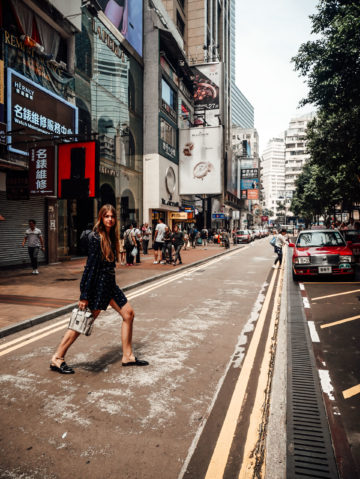 I combined this shirt dress with a chain belt, put on a pair of mule sandals and black sunglasses, and I was all set up for another visit to a shopping mall. It actually is one of my favourites outfits from Hong Kong. I do like the dress a lot, especially in combination with the chain belt. And I actually didn't really mind wearing it outside on that hot day in Hong Kong as the fabric is very airy and light. I also like the cut and print of the dress, and I already know, that I will wear it more often once I am back in Berlin. Let's just hope that it won't be too cold as soon as I am back and that I can still wear some of my autumn dresses with bare legs and without freezing. How do you like the dress and what do you think about the outfit combination I chose?
Is Hong Kong worth a visit?
The question, if Hong Kong is worth a visit can be answered with one simple word: yes! I think I mentioned a few reasons in my two other posts and you should definitely check them out if you want to know more about our HK trip. What I liked best about Hong Kong was the mix of Asian and Western influences. It is an Asian city, but you can see how it is influenced by the Western world as well. I would come back to Hong Kong again and again, but next time I would prefer spring or autumn. Summer definitely isn't the best season to explore the city. And make sure to bring comfortable shoes for your Hong Kong travel, because the best way to explore it is on foot. 😉
Have you guys ever been to Hong Kong? If so, did you like it? And where did you spent most time at? If you have any recommendations for my next trip to Hong Kong, don't hesitate to share them. xx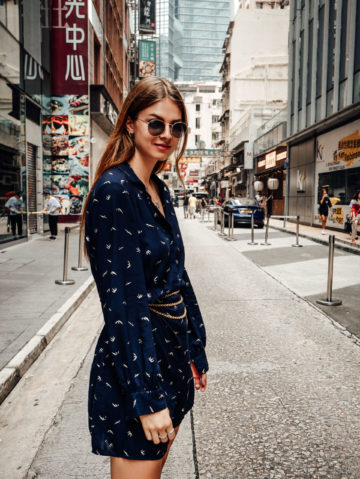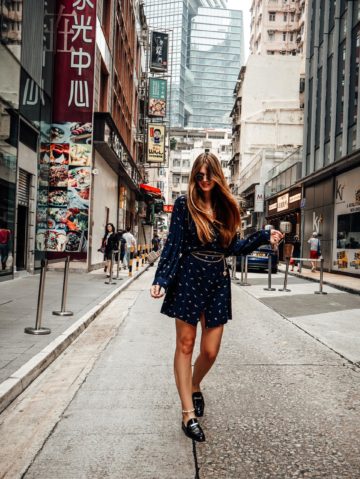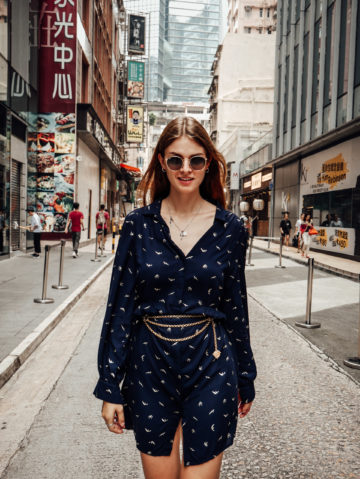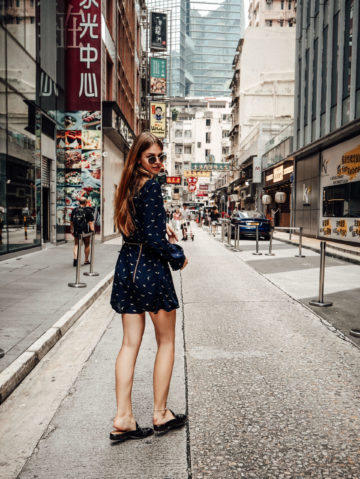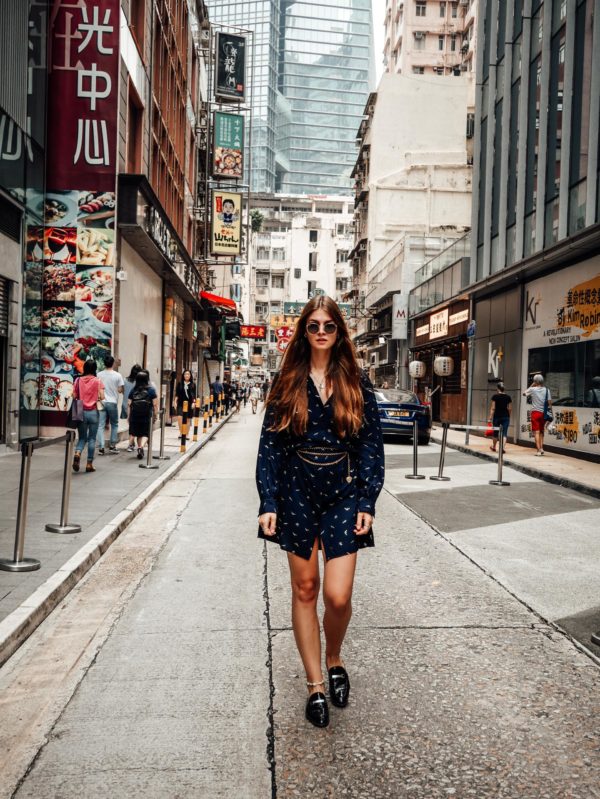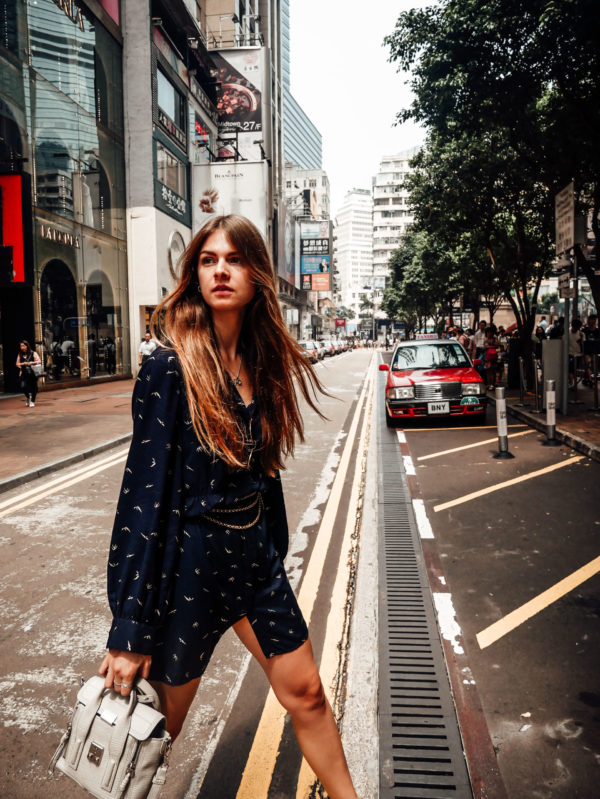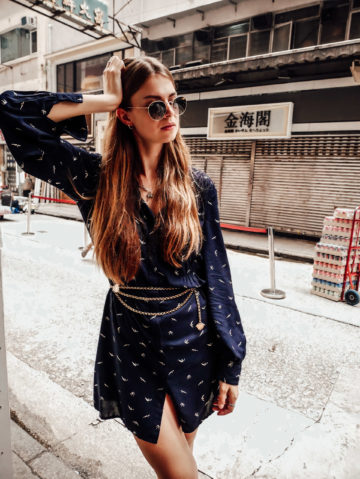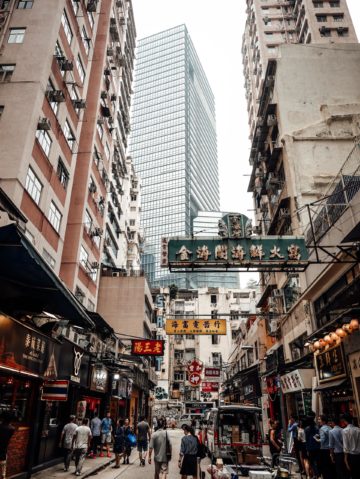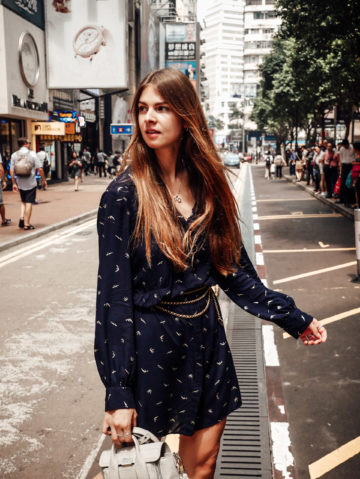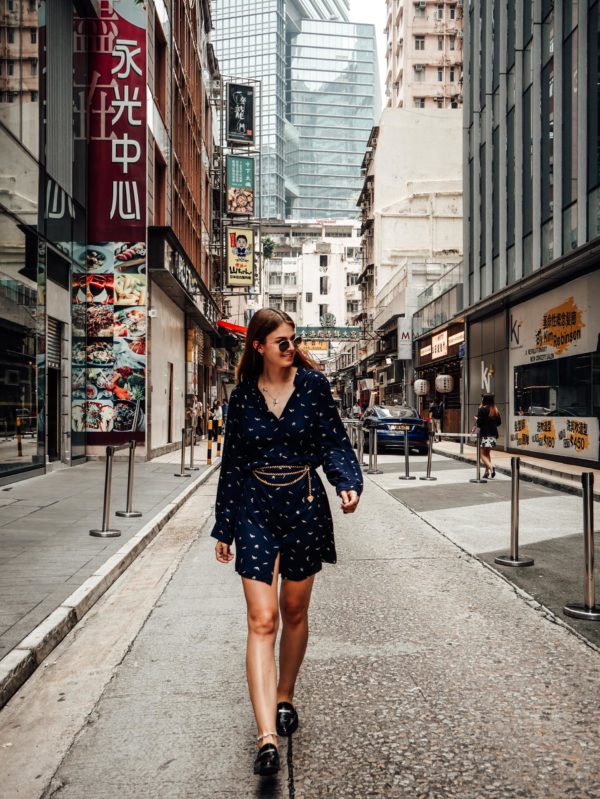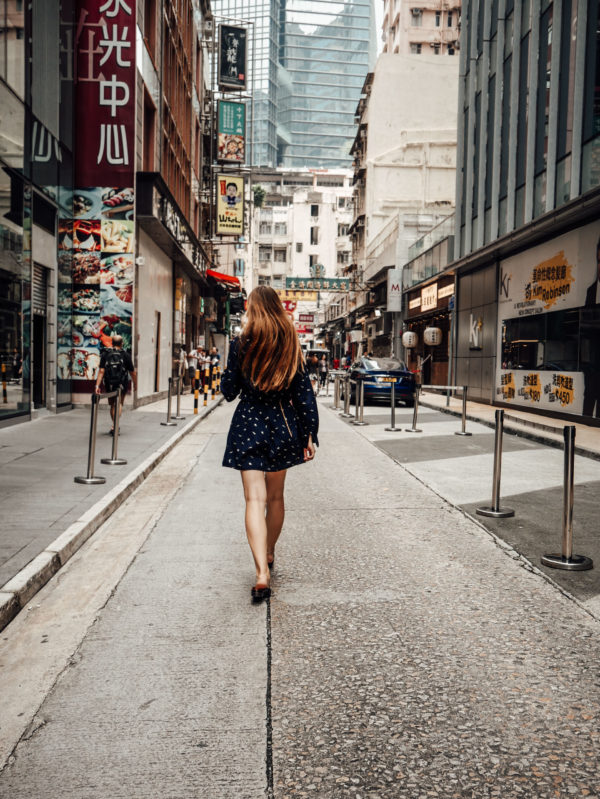 *Ad, brands named – Vila dress || Gant shoes || Ray Ban sunglasses || Deluxe Choker chain belt