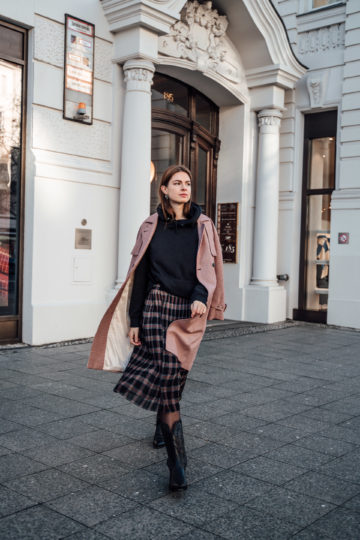 I am back in Berlin from my week in Cape Town, but before I start sharing all the photos from Cape Town as well as my experiences and recommendations, I want to share the outfits from before the travel. I have a few outfits left I actually wanted to share earlier, but as you might already know, I didn't have the time to share anything last week. But that's why I will start this week right away with a new post, and there is more to come until the end of the week. So get ready for a few outfit inspirations for wintery days in Europe.
The outfit I want to share with you today is one of the looks I was wearing during Berlin Fashion Week. You know, that I like to keep it simple and that comfort is king for me. Especially in winter, I don't feel like dressing up and wearing something very fashionable while freezing. That's why I tried to create outfits that would be the perfect mix of both. Outfits, I could not only wear during Fashion Week, but they are at the same time a little bit more special than the outfits I am usually wearing in my everyday life.
Pleated skirt styled in a casual chic way
When I was younger, I never wanted to wear skirts and dresses, and you might already know it as I mentioned it a couple of times in the blog. But for the ones that are new here: it's true, I never really enjoyed it. A while ago this changed and since then I've been not only wearing skirts and dresses more often but also trying out new styles more often.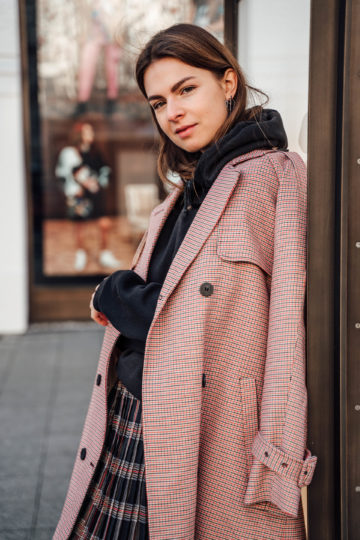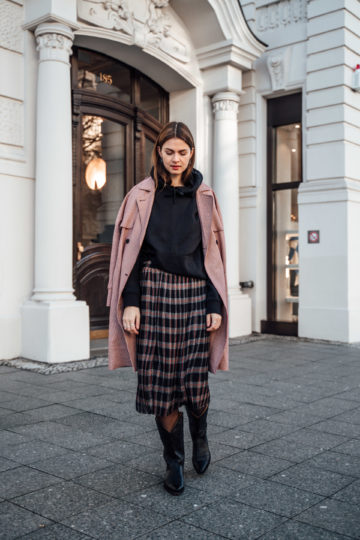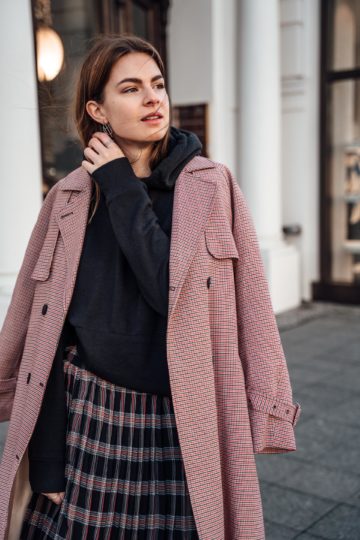 So this pleated skirt is one of those new styles for me I wanted to try during Fashion Week, and I have to admit, that I like it more than I thought I would. I decided to style it in a casual chic way, so I combined it with a black hoodie, a pair of cowboy boots and a checked trench coat.
I have combined skirts and hoodies several times, and it is one of my favourite ways to dress down chic skirts. I do like the contrast a lot and feel very comfortable in this kind of outfits. I first wasn't a hundred percent sure about the shoes and tried on a few options but ended up wearing my black cowboy boots. Cowboy boots are one of the current trend pieces, so I had to wear it during Fashion Week. Additionally, it is one of my favourite trends, and I like wearing it a lot, so I did not only wear it because it is a trend, I also wore just because I enjoy doing it. I think it is one of the most important things to wear clothes you like and feel comfortable at and not only clothes that are in fashion, but you actually don't like.
There is not much more I would like to add to this look just the explanation for why I decided to wear this coat in combination with the skirt. Yes, I could have chosen something more simple like a black dress. But as it was an outfit for Fashion Week, I wanted to do something a little bit uncommon for me. I like that you can find the colour of the coat in the skirt. Additionally, it makes this outfit look so much more interesting and friendlier than a black coat would have done it.
With that said, have a closer look at the photos and let me know how you like this look. I would love to read your thoughts about it. xx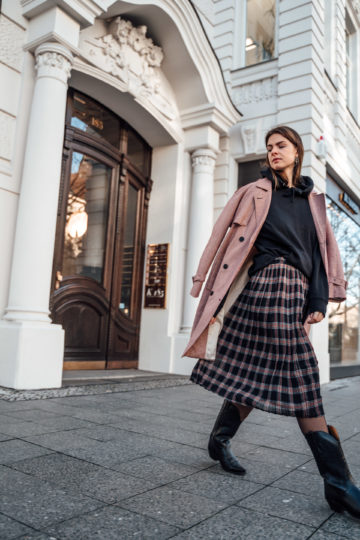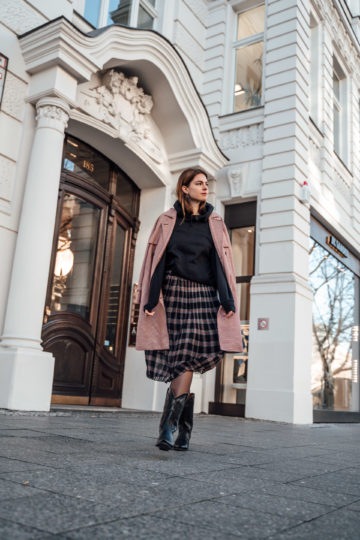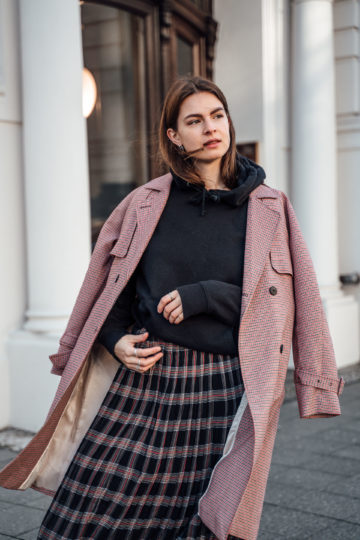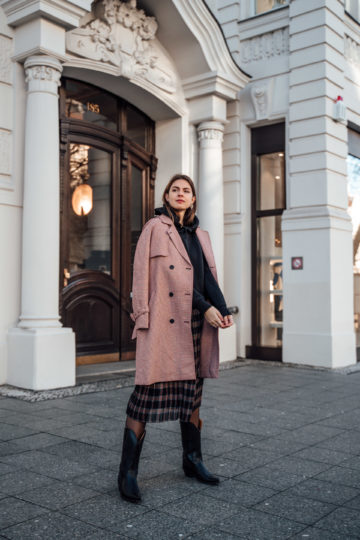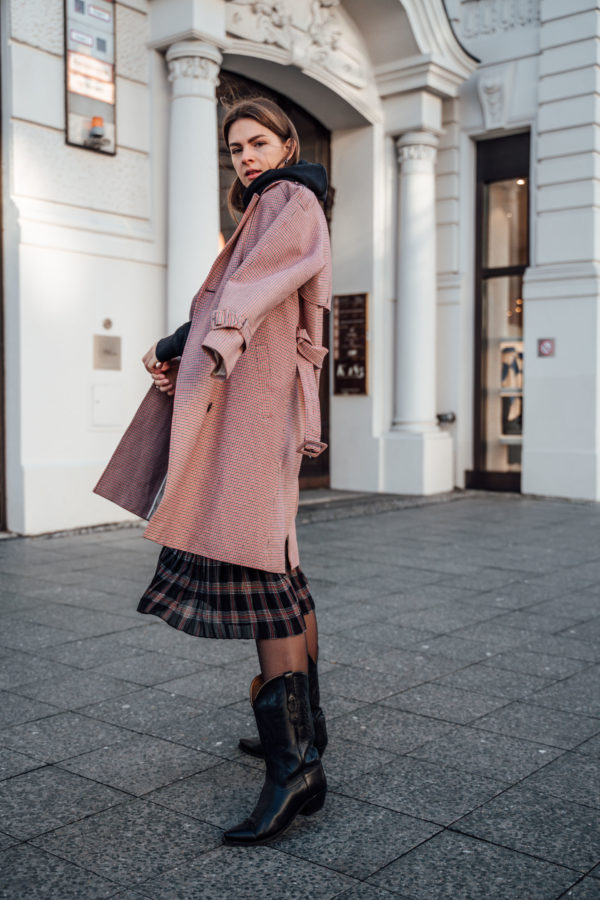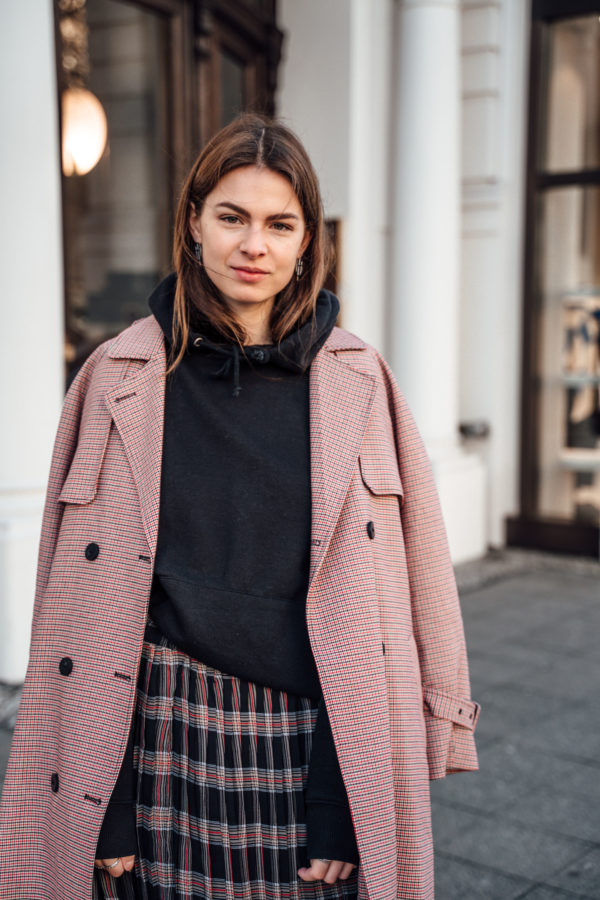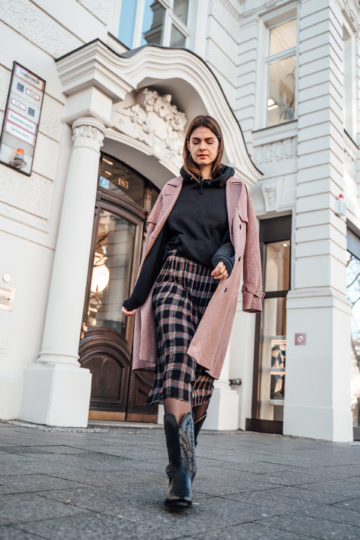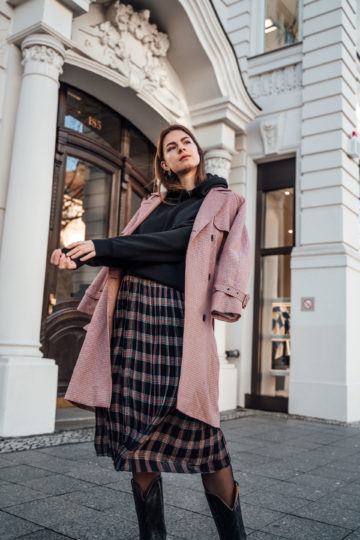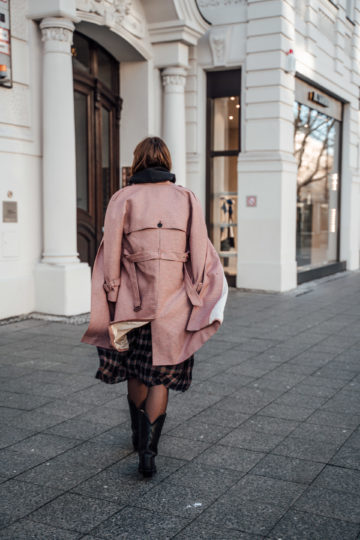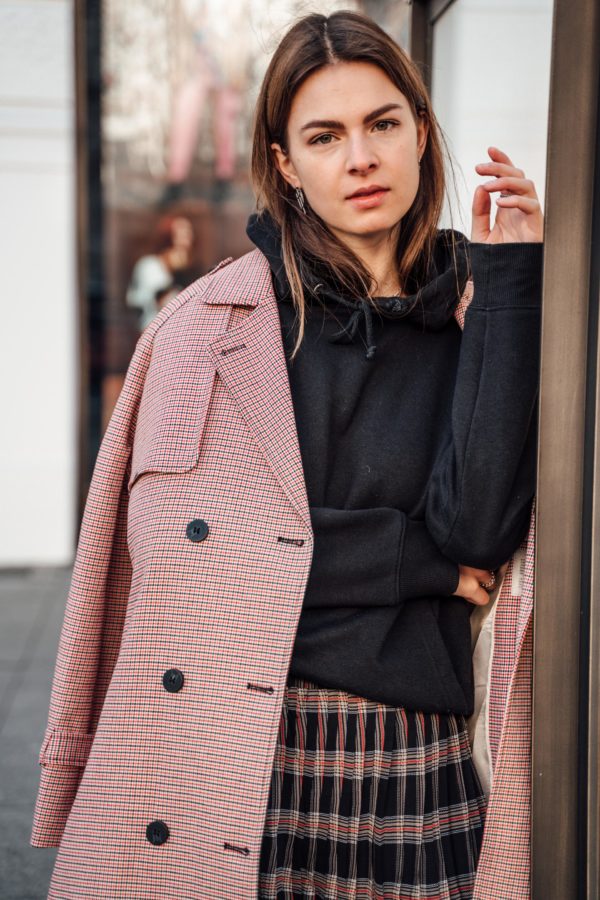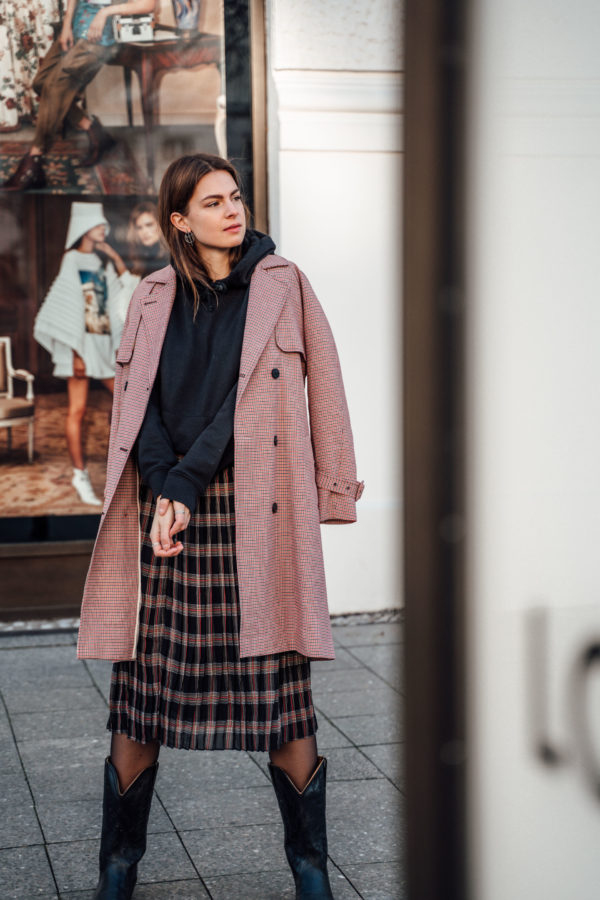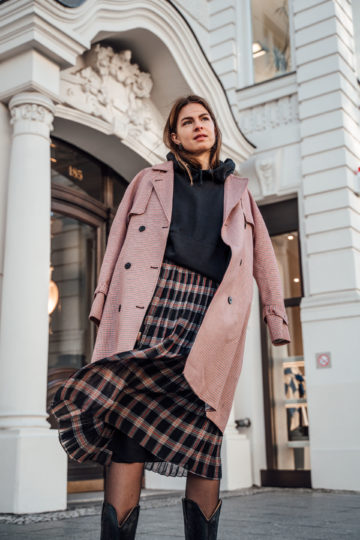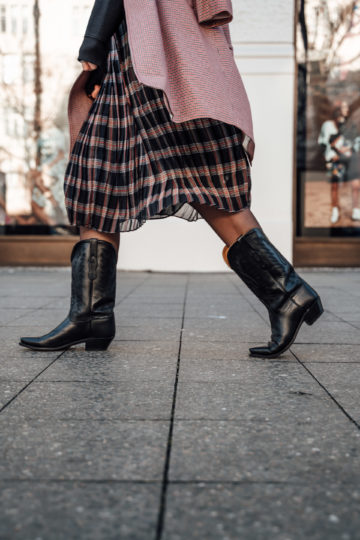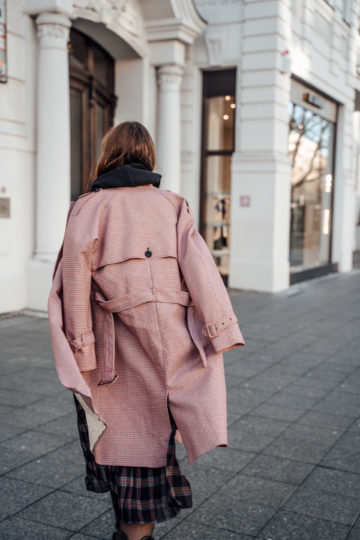 *Ad, brands named – Minumum Coat || H&M Hoodie || Minimum Skirt || Old West Boots via Black Palms Shop