Happy Thursday everyone! How's your week going? I wanted to get a few things done this week but didn't finish as many tasks as I wanted to – as always. And today and tomorrow are days I won't spend at the office due to a couple of meetings and events as well as content I will create together with Kim and Caro. Not, that I don't like to do these things, but it just means that I won't have the time to work on my to-do list and get my daily tasks as well as the ones that have been on my list for a while now done 😉
But enough about that. It's time to share the last outfit I was wearing in October I haven't shared yet. From tomorrow on I will share more current outfits, the ones I was wearing in November. But it doesn't mean that you can't wear the outfit I am sharing today in November. I was wearing it on one of the colder days in October, so it also is suitable for the current weather in Berlin. I would wear it on a day like today for example. Do you want to know more about this look? Continue reading and also have a look at the pictures we took.
Some of my autumn essentials 2018
When I looked at the outfit pictures and thought about a caption for this post, the one thing that came up on my mind were autumn essentials. Why? Because I am wearing two pieces, I can't live without this autumn. As well as a piece I am wearing all year round, and that's one of my wardrobe essentials: a pair of black jeans.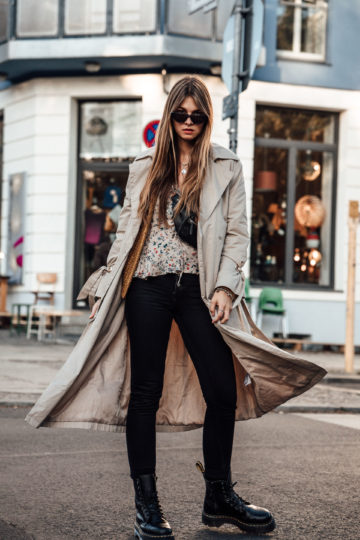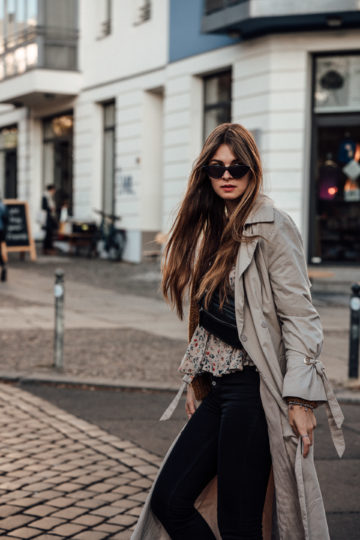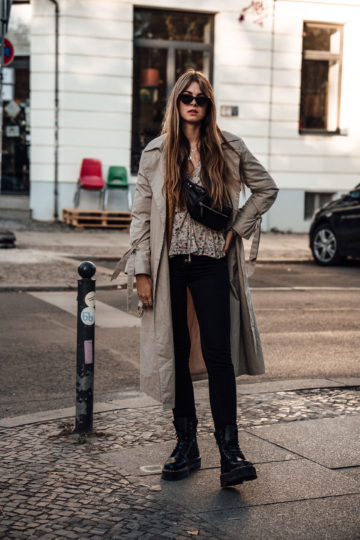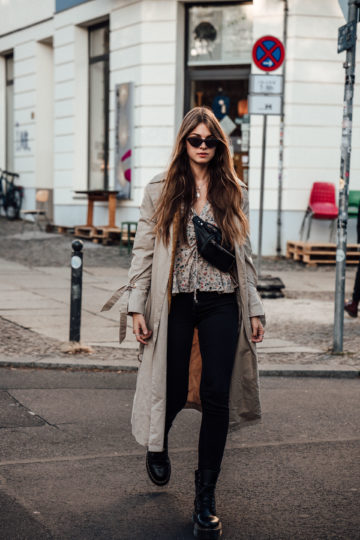 The two autumn essentials I am talking about are my platform boots as well as the trench coat. I will most definitely also wear them in winter and even in spring, but for now, I will count them as autumn essentials 😉
I mentioned before, that you could never go wrong with a pair of black boots as well as a trench coat and this autumn I am choosing these two essentials but with a twist. I will be wearing black boots with a platform sole as well as a trench coat with an oversized cut as well as a ribbon on the sleeve. While essentials are usually very basic, so you can combine them with really everything, my autumn essentials are not so basic. But still, I could combine them with everything.
In this case, I opted for a casual outfit. I combined my black platform boots as well as the trench coat with a pair of black jeans, a floral top as well as a knitted cardigan and a belt bag. You can barely see the knitted cardigan underneath the coat, but I was wearing it to stay warm as I was feeling a little bit sick the day we took these outfit pictures. It's such a simple outfit, but due to my autumn essentials as well as the top with the floral print, it looks everything but boring. Especially the floral print adds a detail that makes the biggest change, don't you think? How do you like this outfit?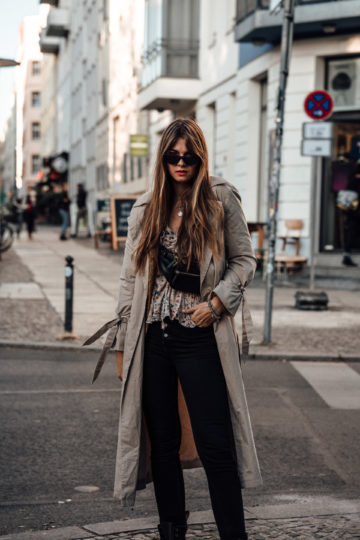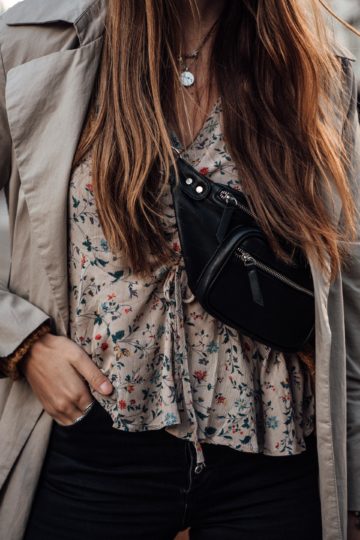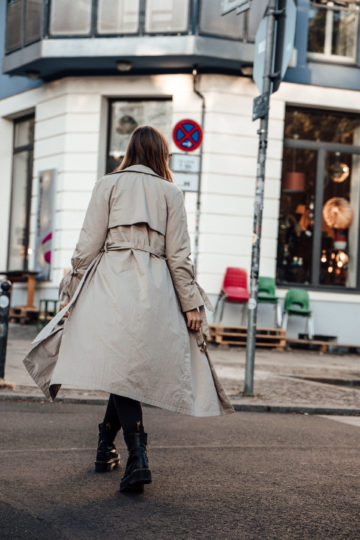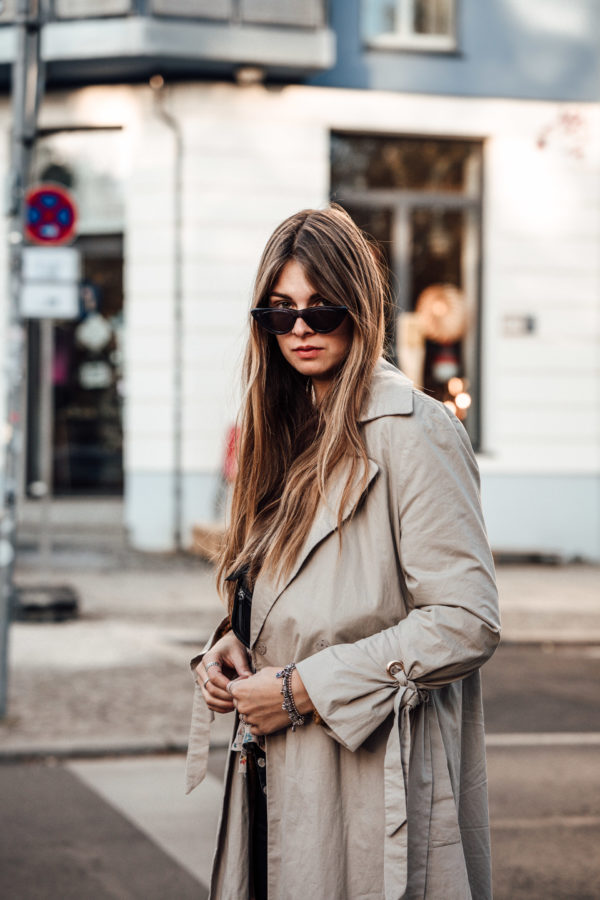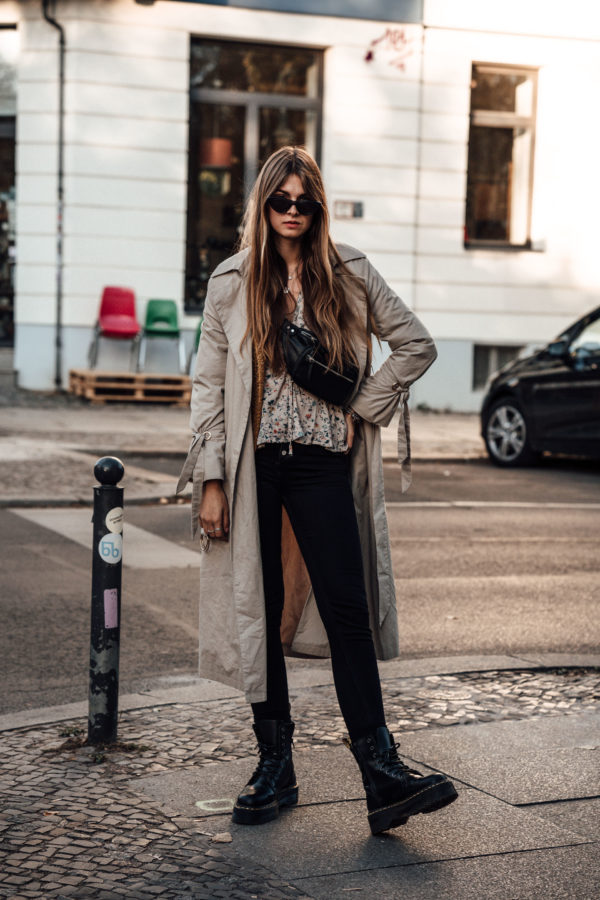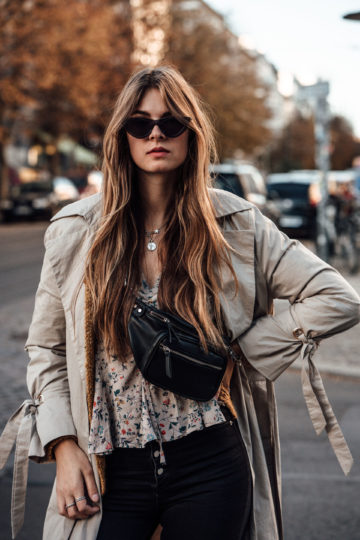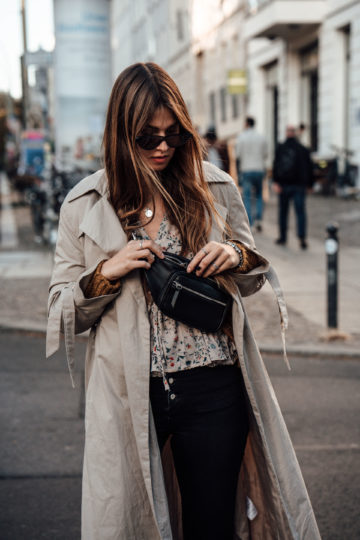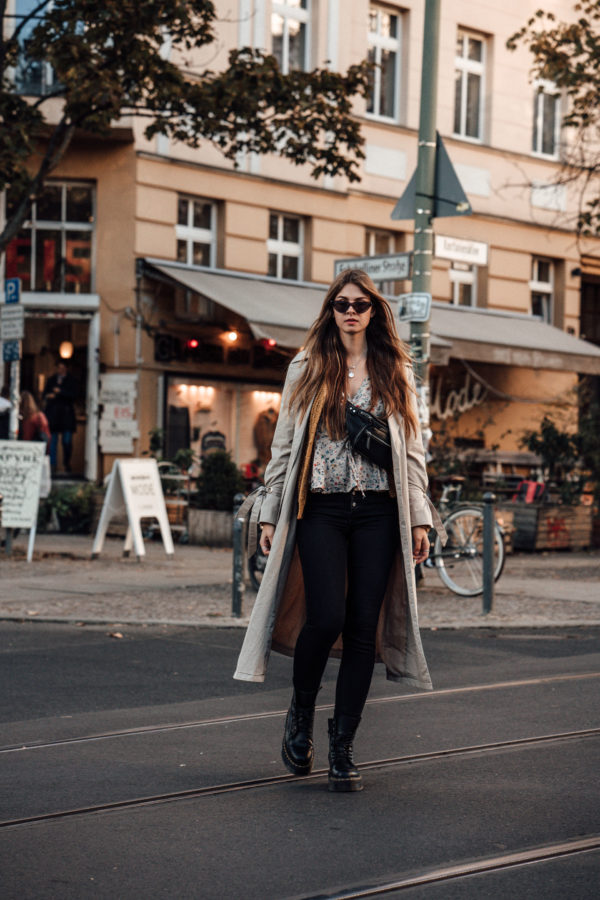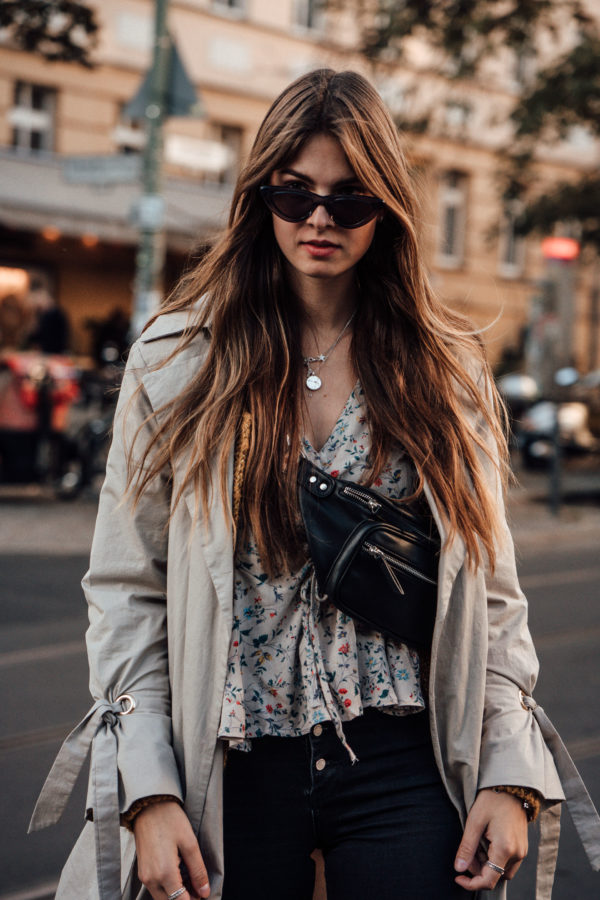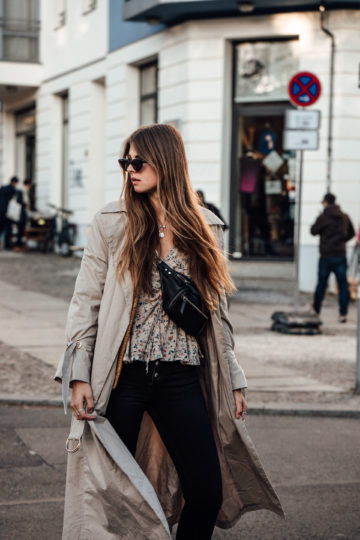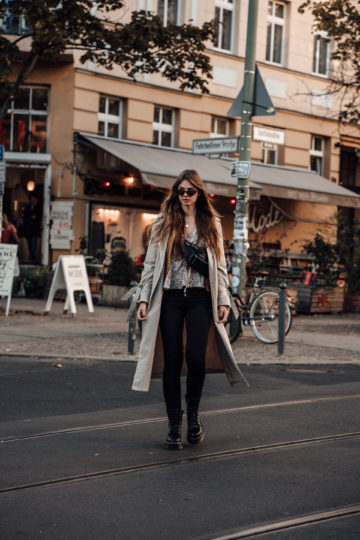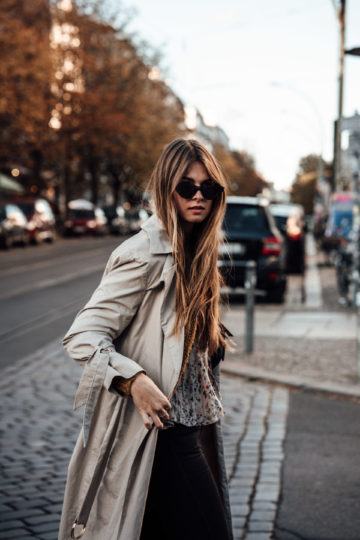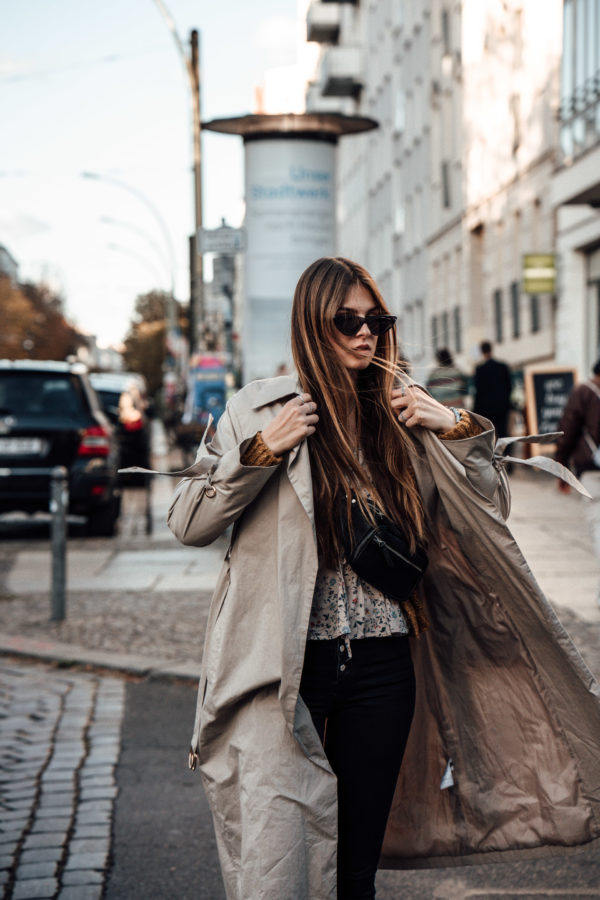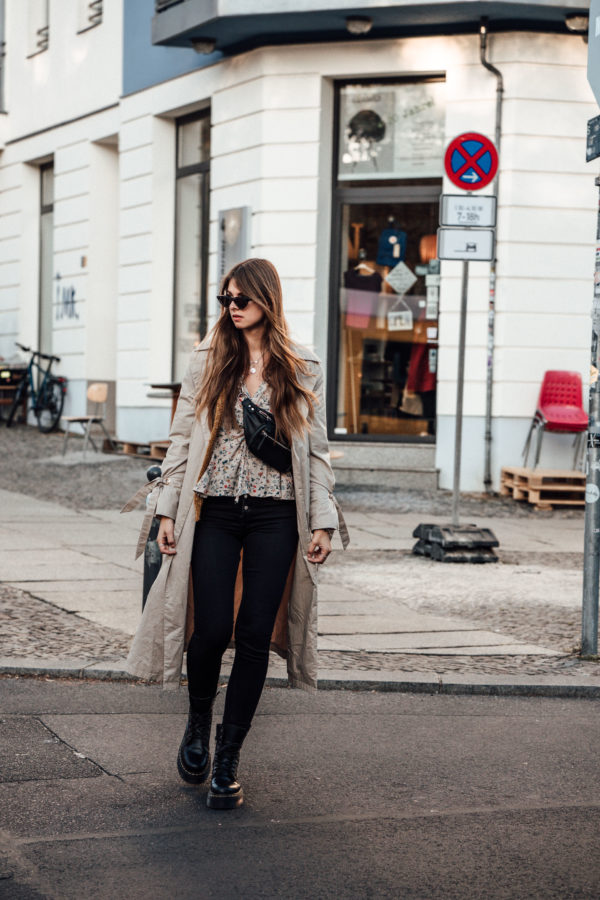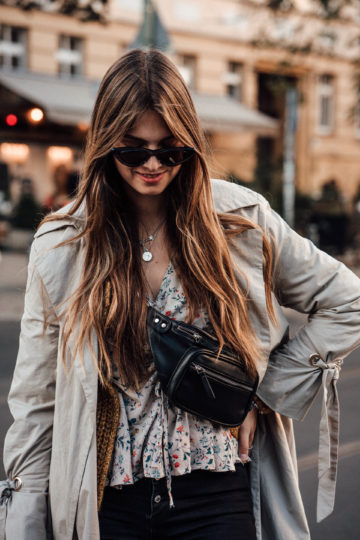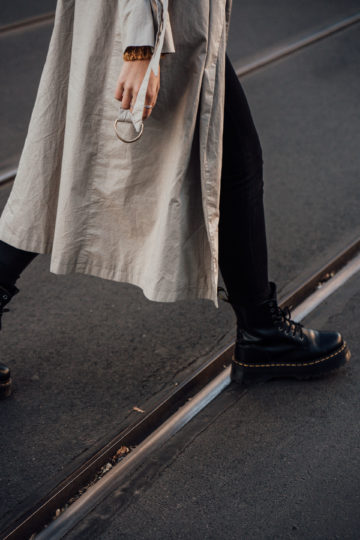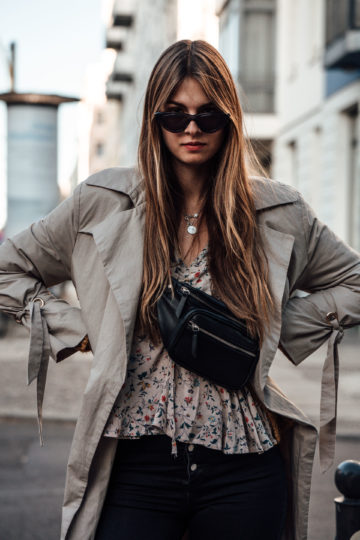 *Ad, brands named – Jake*s Trench Coat || Verge Girl Top || Set Cardigan || Gina Tricot Jeans || Dr. Martens Boots || Bershka Belt Bag