Another week full of work is almost over and I'm pretty satisfied, because I got a lot of things done and things are making progress. When it comes to busy and long days of work as I had them this week, the preparations are very important. And when I talk about preparations I mean food, the outfit and all the stuff we have to carry.
What to wear on a long day of work
On long days full of work we want to feel comfortable, don't we? But unfortunately we can't wear our favourite pair of sweatpants and baggy sweater at the office.. Toooo bad 😉 Anyway, we don't need sweatpants and a baggy sweater to feel comfortable. This post shows you what I prefer to way on a long day full of work: loose jeans and an oversized sweater. To make sure that the outfit doesn't look too comfy I combined the whole look with high heels and my new bag:
StilGut High-Tech-Business-Shopper
This bag is everything I need for a long da of work. Why? Because I can carry all my things in this bag: iPhone, portable recharger, charging cable and Mac Book as well as all the other tings I always have with me. The StilGut High-Tech-Business-Shopper is manufactured in cooperation with an Italian company, it's 100% handmade in Italy. It's one of those classical bags, that are more special than they first seem to be. It's pockets are especially added for the StilGut Magic Wand Power Bank and for the StilGut Magic Twin – Lightning / micro USB charger that are included in delivery.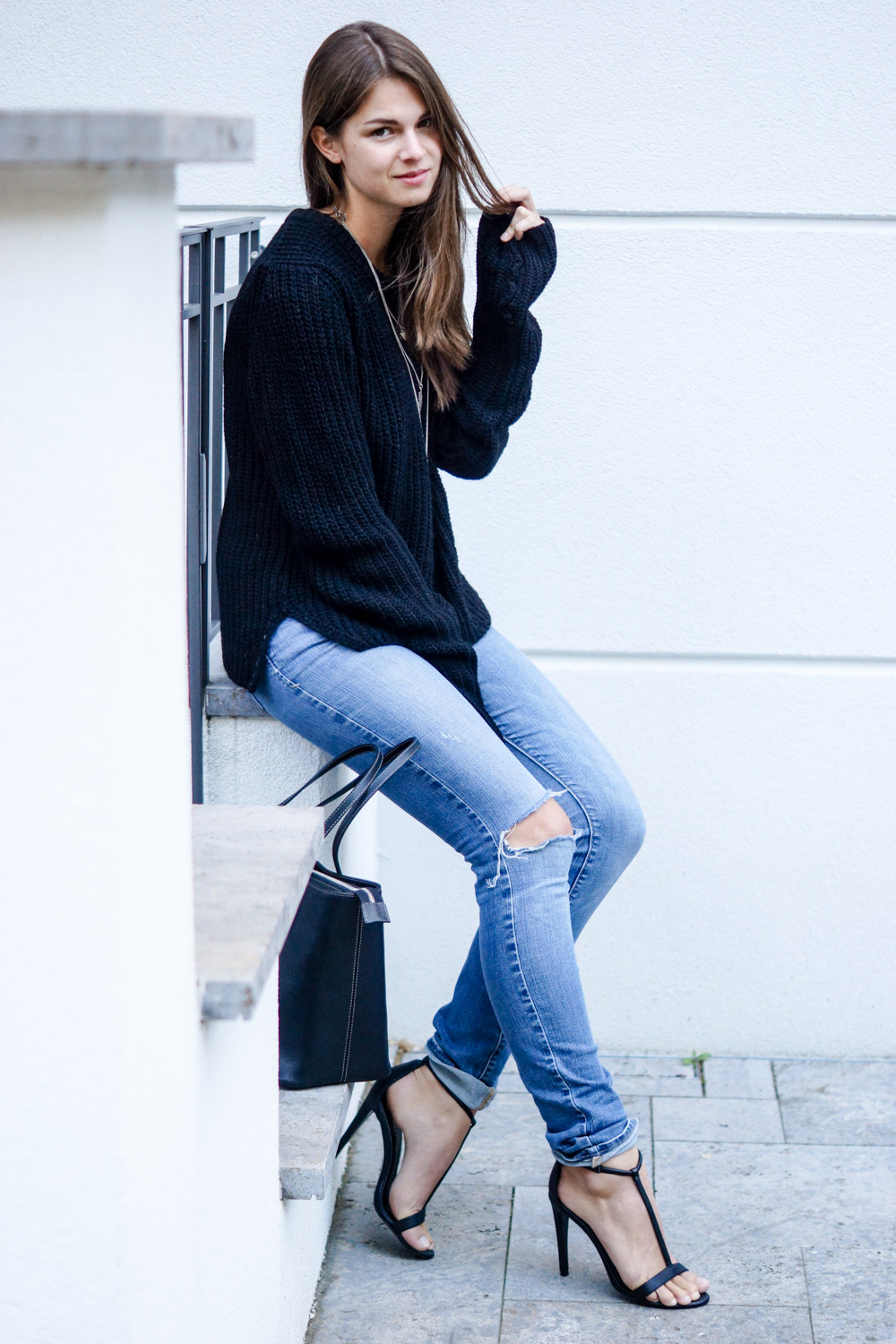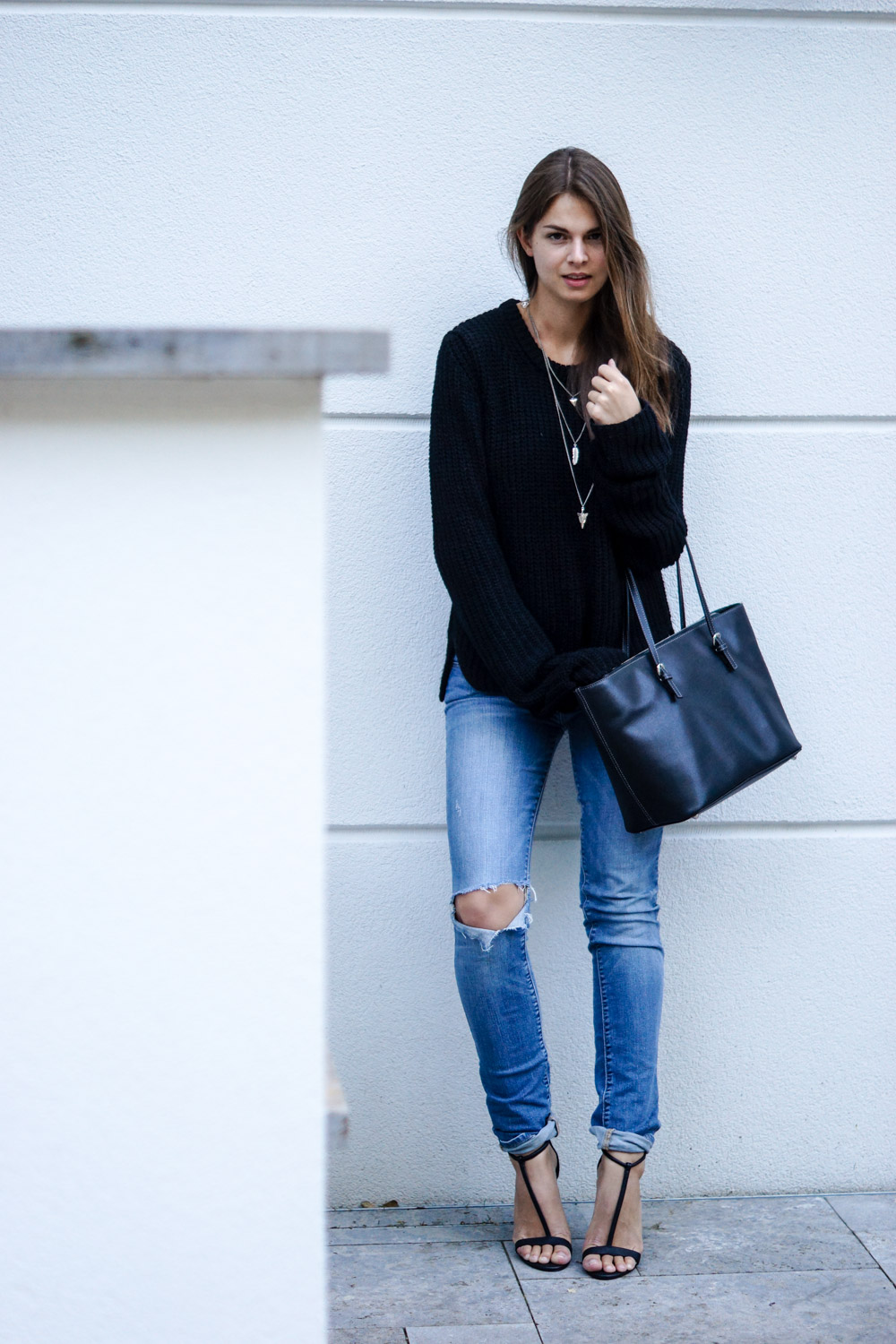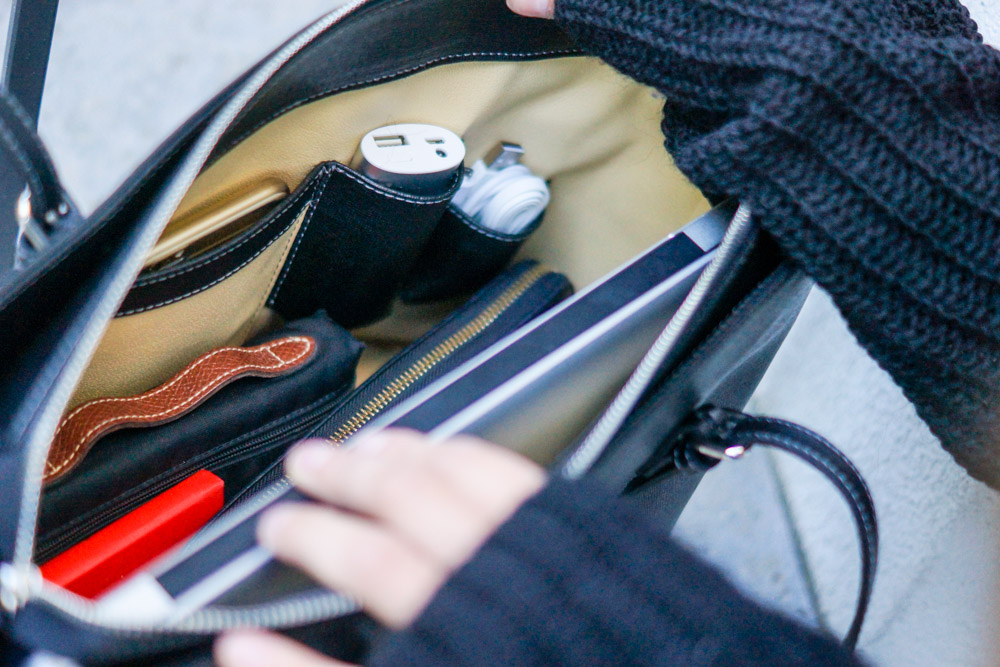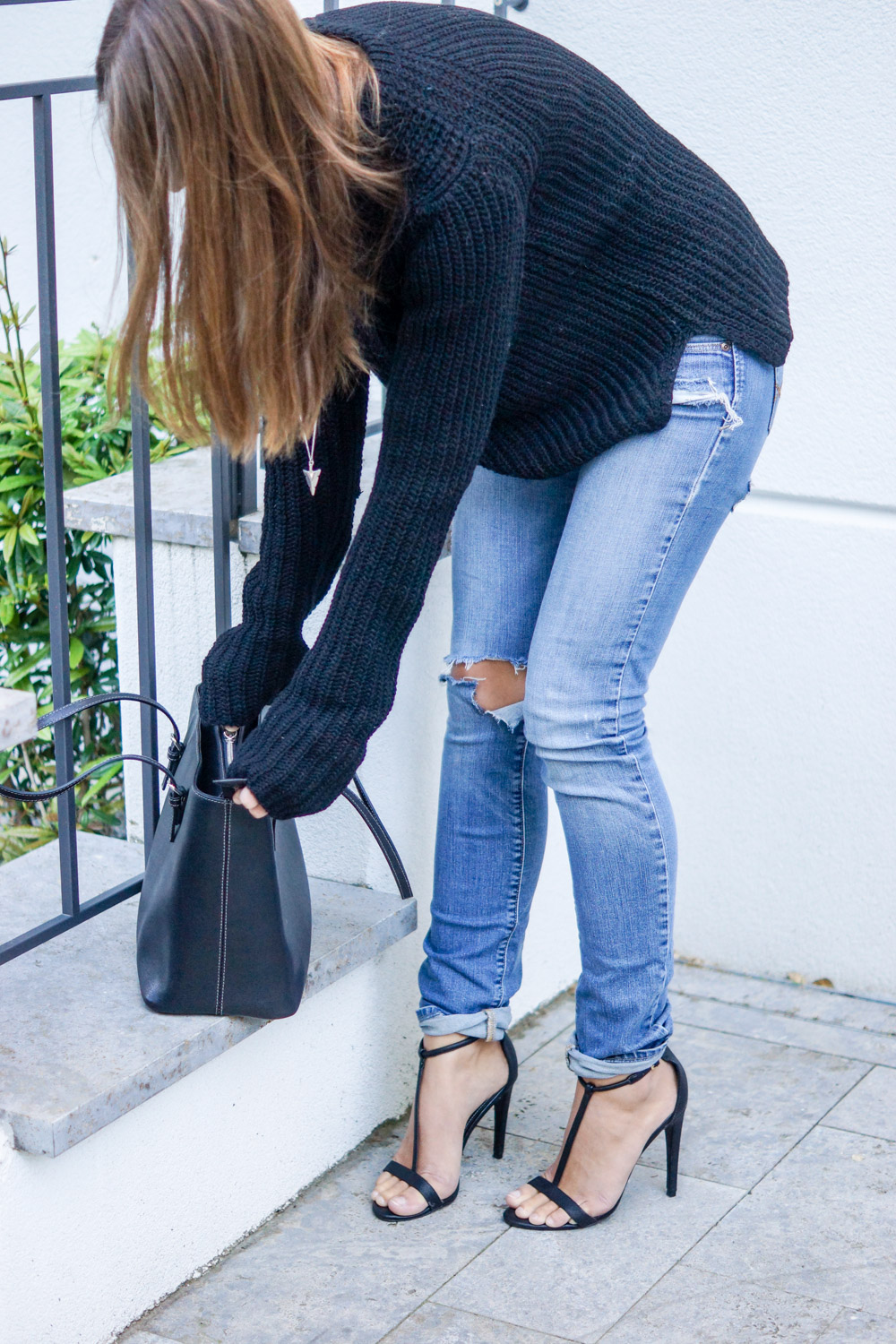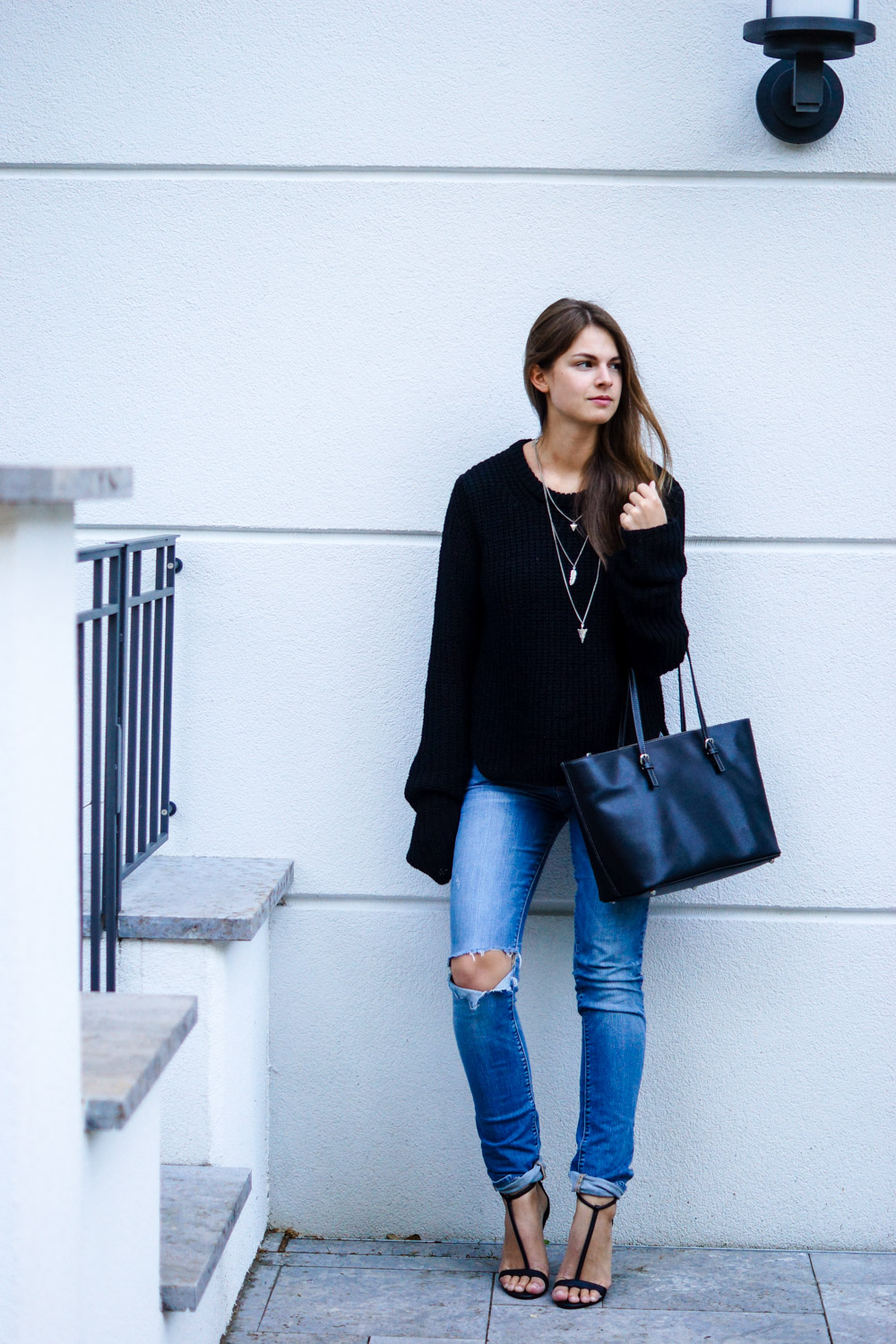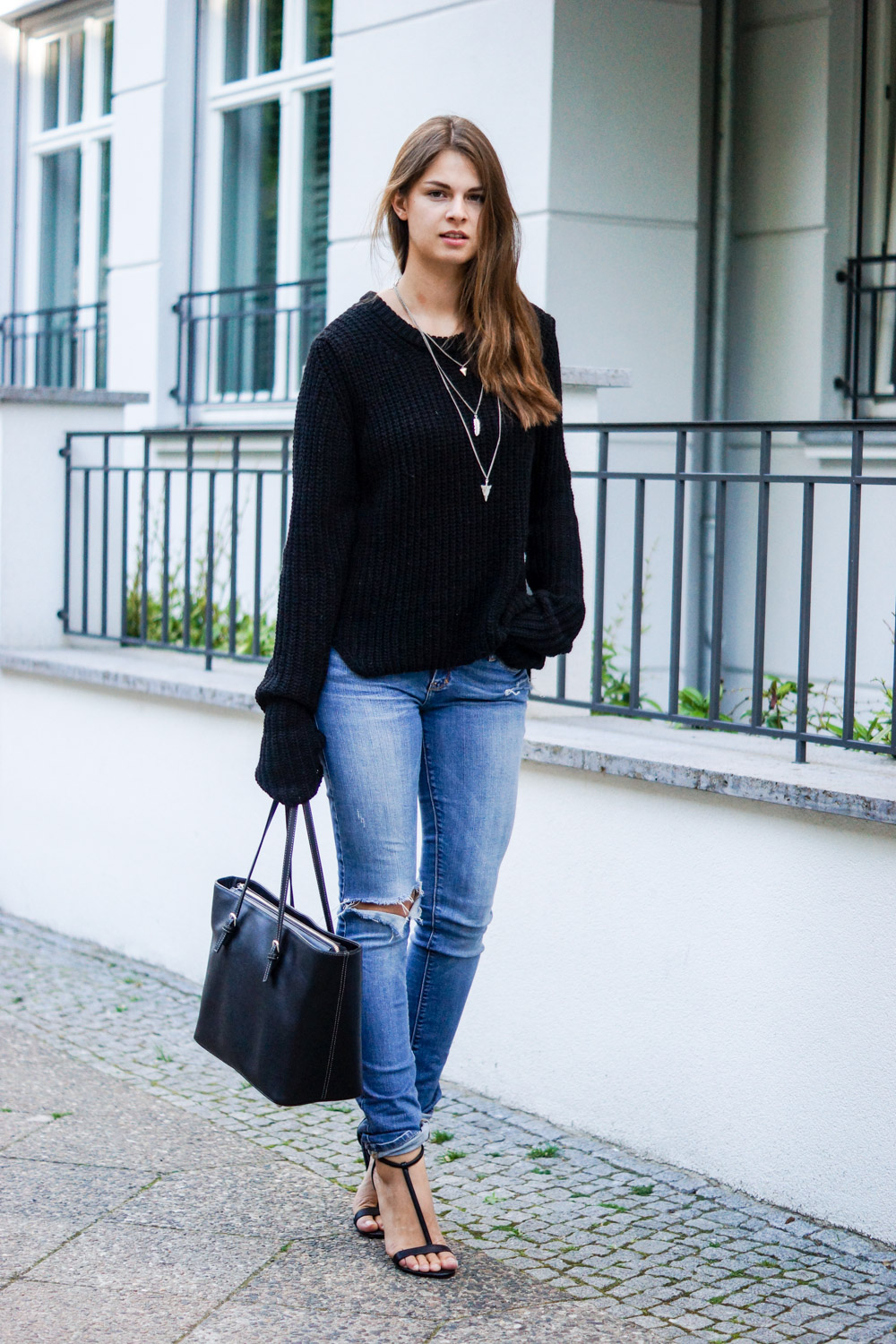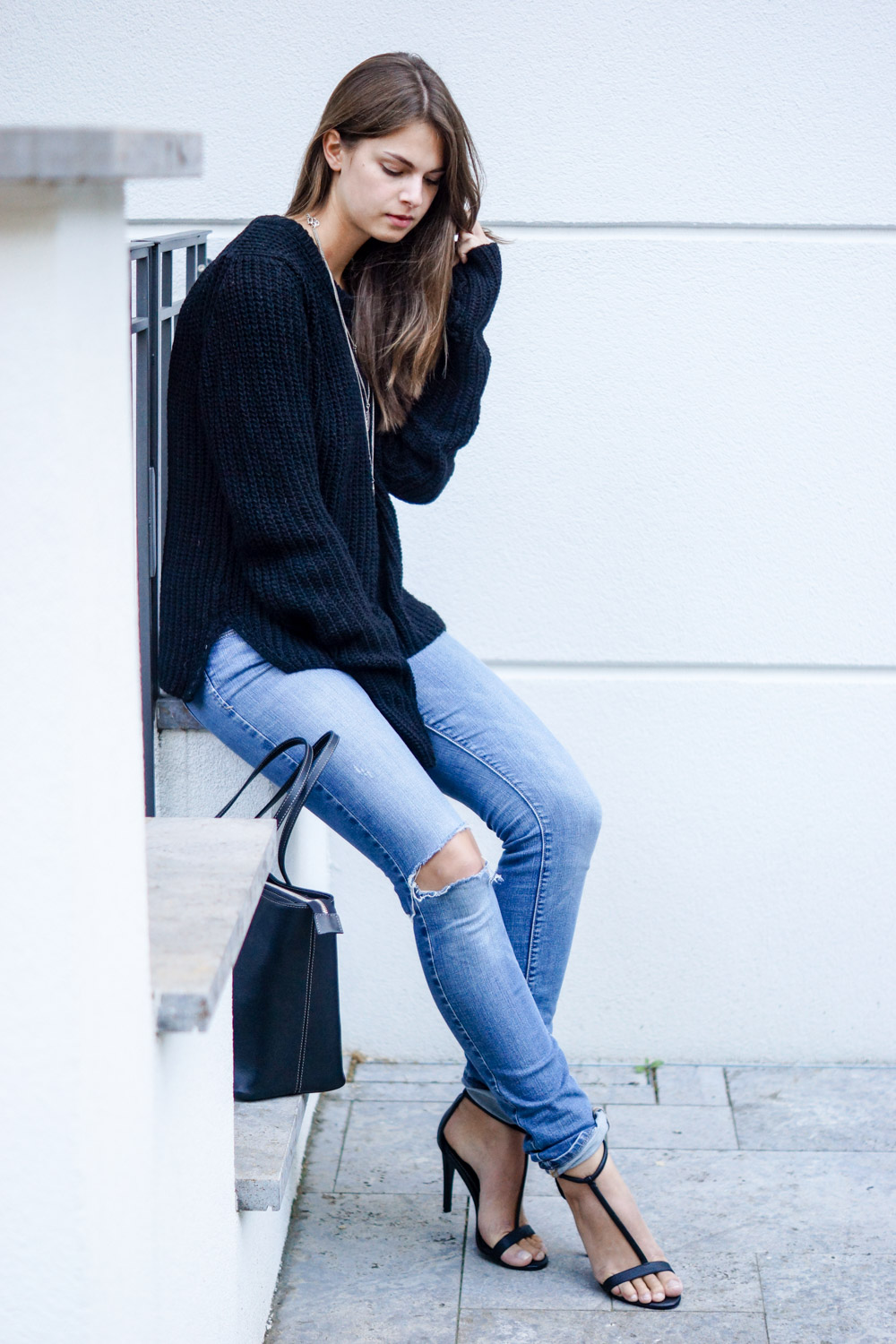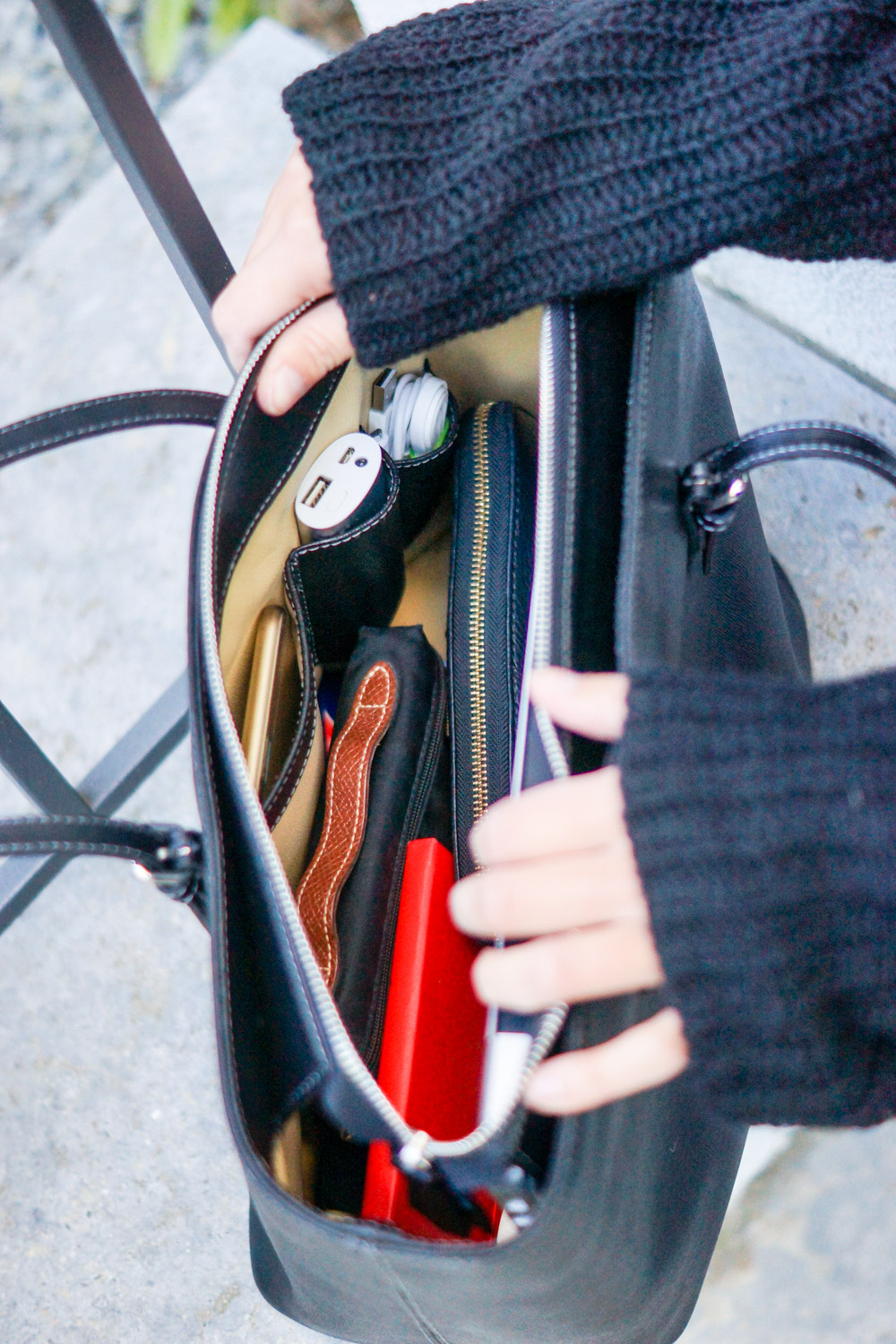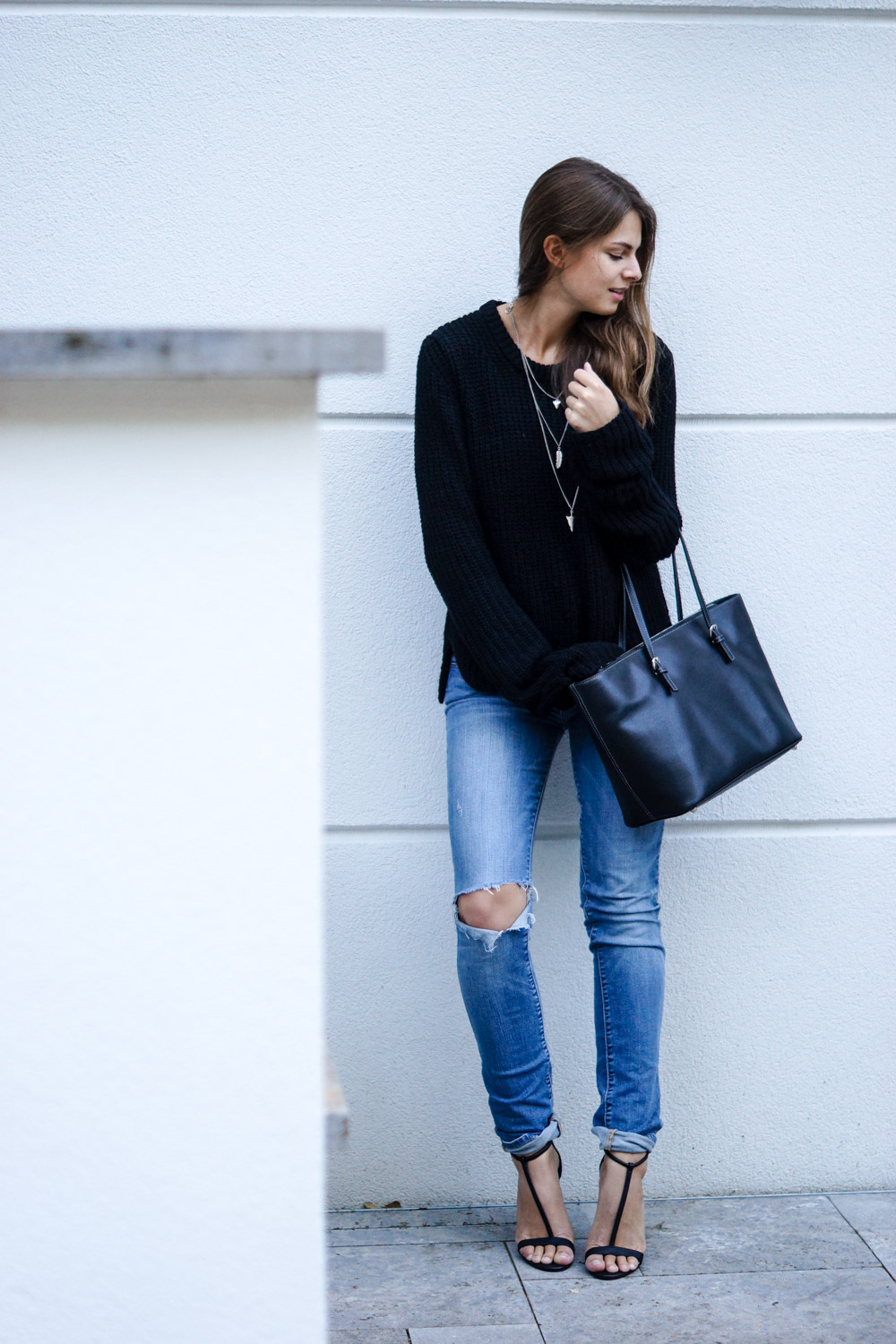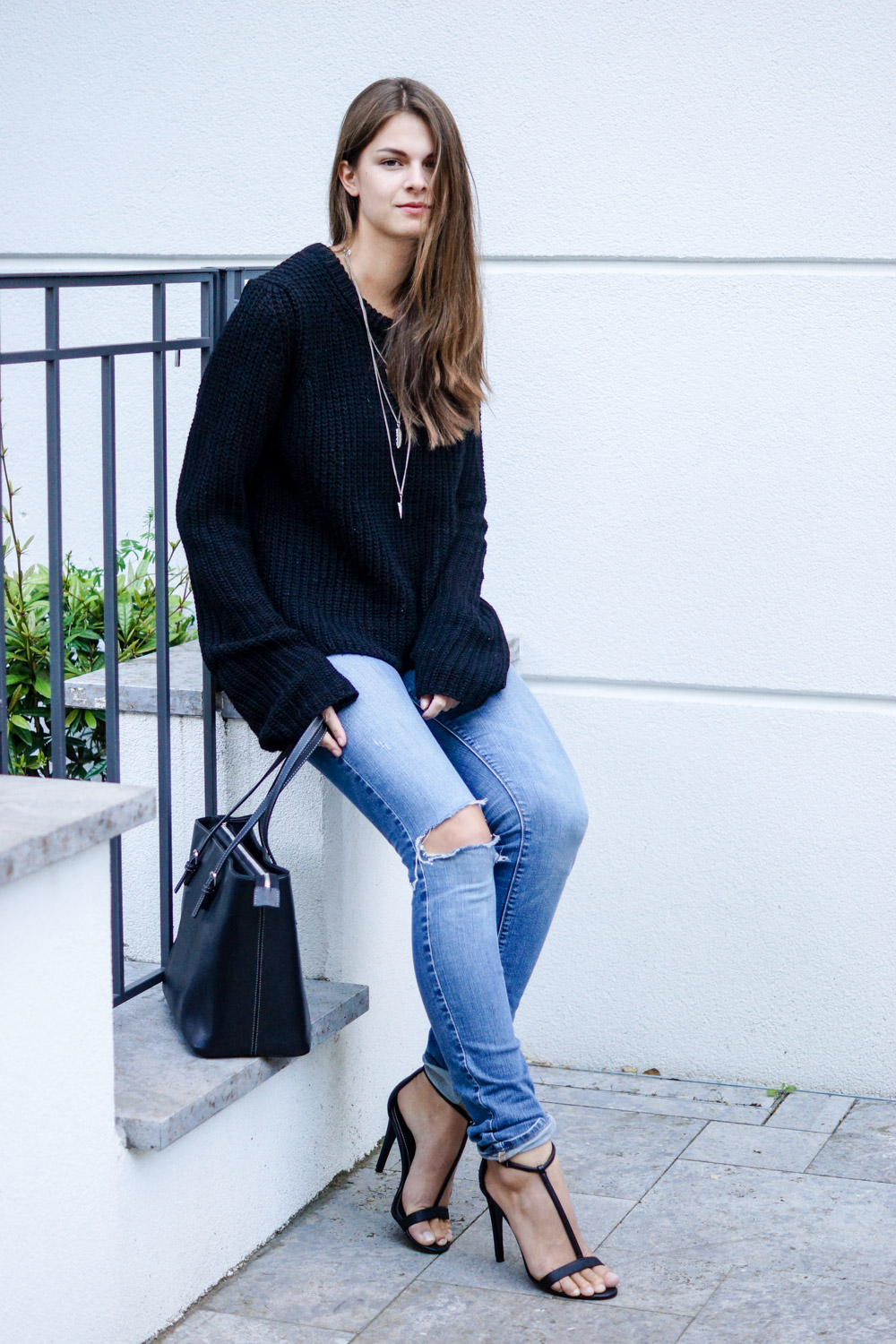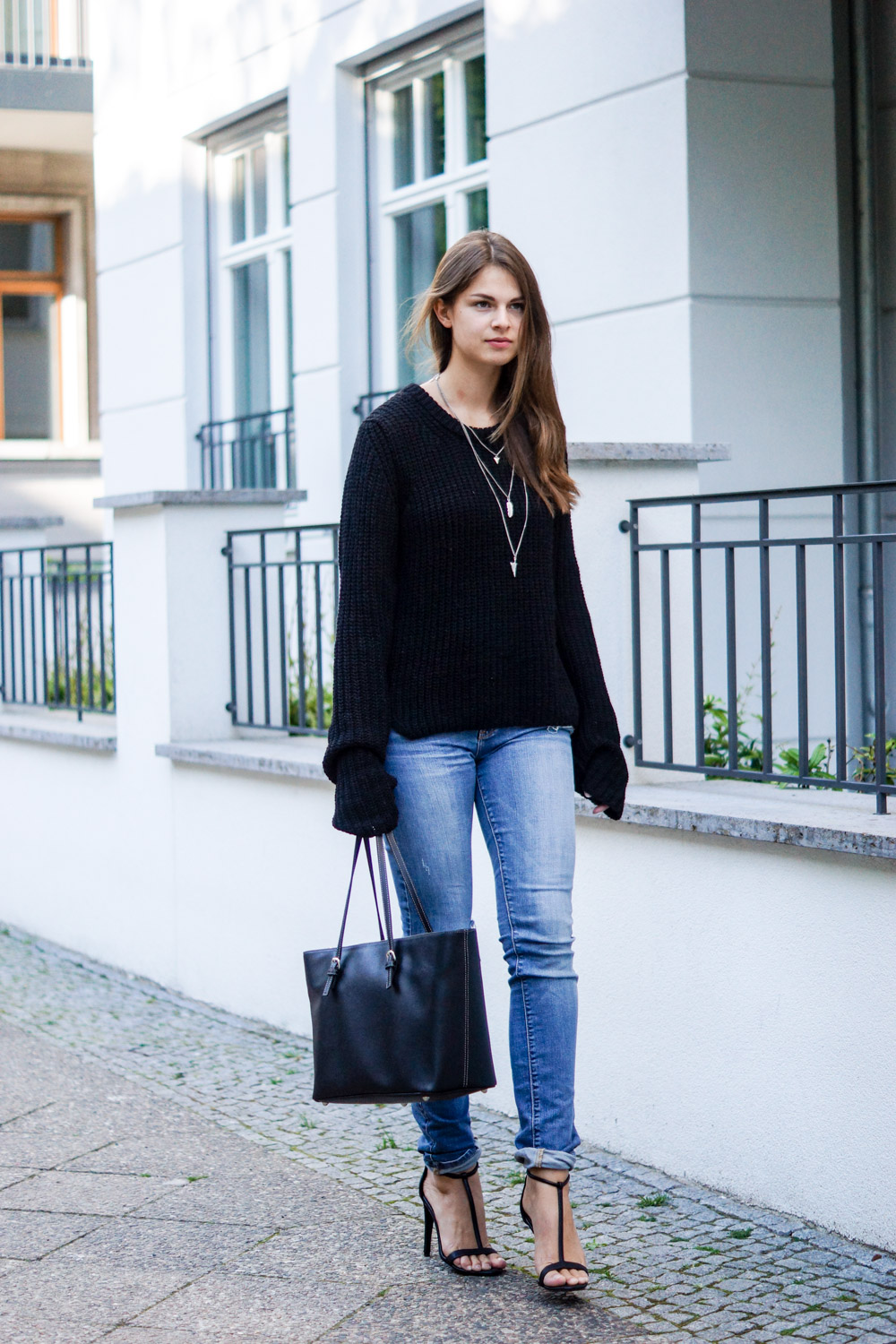 SHOP THE LOOK // SIMILAR CLOTHES
In cooperation with StilGut