In case you didn't know, I have a loooong weekend this week. Tomorrow is an offical holiday, so I won't go to work or do anything else. I'm really happy to have these tree days off after an exhausting week full of work. 🙂 But of course we'll take full advantage of our days off. Because of this additional weekend day we are going to shoot a new 4 Days 4 Ways series for you – any guesses what it might be about? Here's an tip for you: the garments everything will be about is very comfortable. 😉 That's it, I can't tell you more. If you wanna know what it is about, make sure to check my blog regularly. For now I have another outfit from last week for your:
Boyfriend Jeans and Blazer
I already showed you an outfit I wore for a long day at the office on Friday and today I want to show you another one. This one might not look as comfortable as the one I showed you on Friday, but trust me, it is.
I really like Boyfriend Jeans, because they're not only pretty comfortable but a nice alternative to skinny jeans. They're the best choice if you are looking both for comfort and style. I prefer to wear them in combination with high heels, because they often look too masculine and a bit out of shape, if you combine them with sneakers – well, it all depends on the pair of boyfriend jeans you chose. Since I wanted to wear this look at the office, I didn't want it to look too casual and comfy, that's why I combined it not only with high heels but also with a blazer. Last but not least I added my Barre Noire T-Shirt to ease the whole outfit. I hope you'll like it. 🙂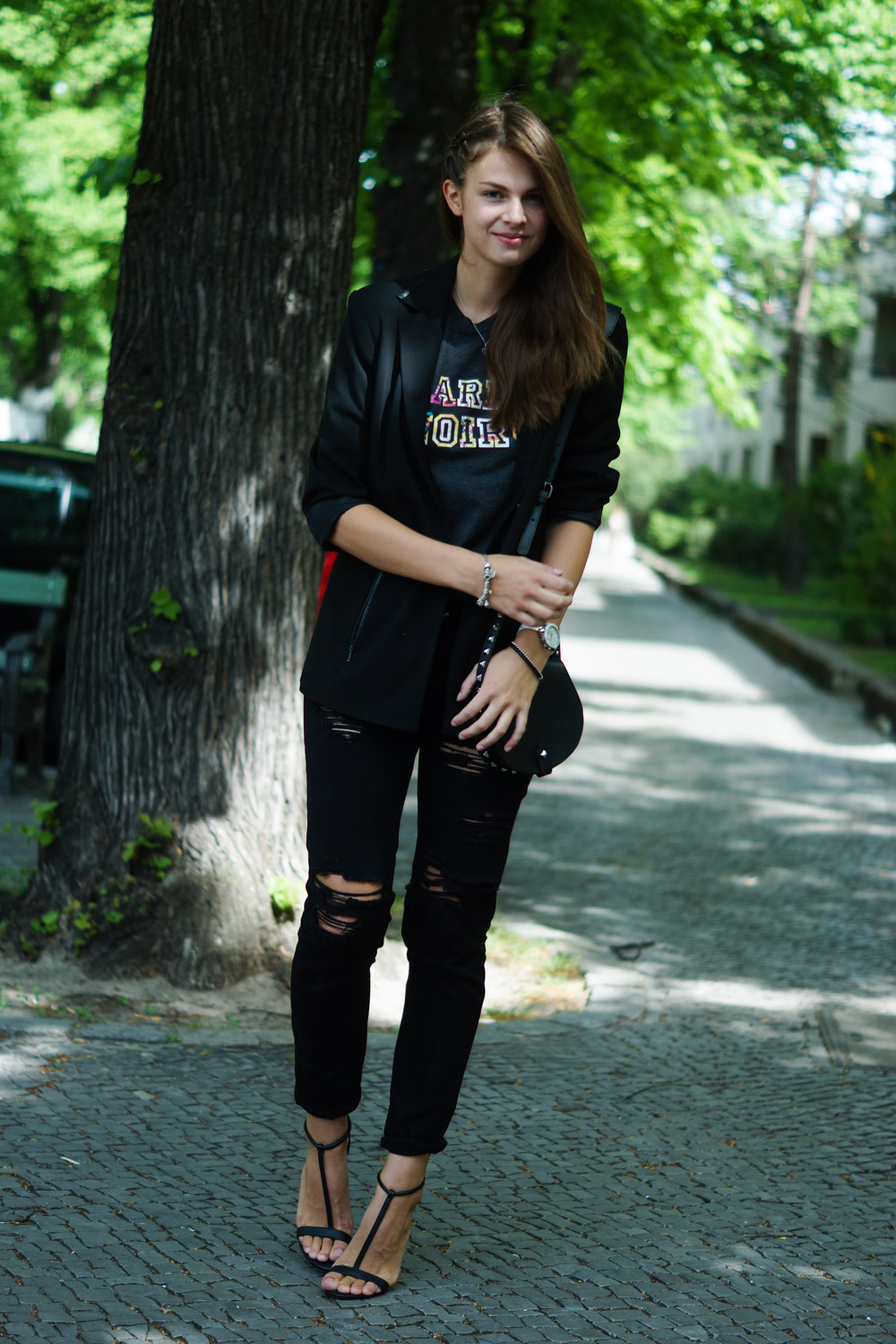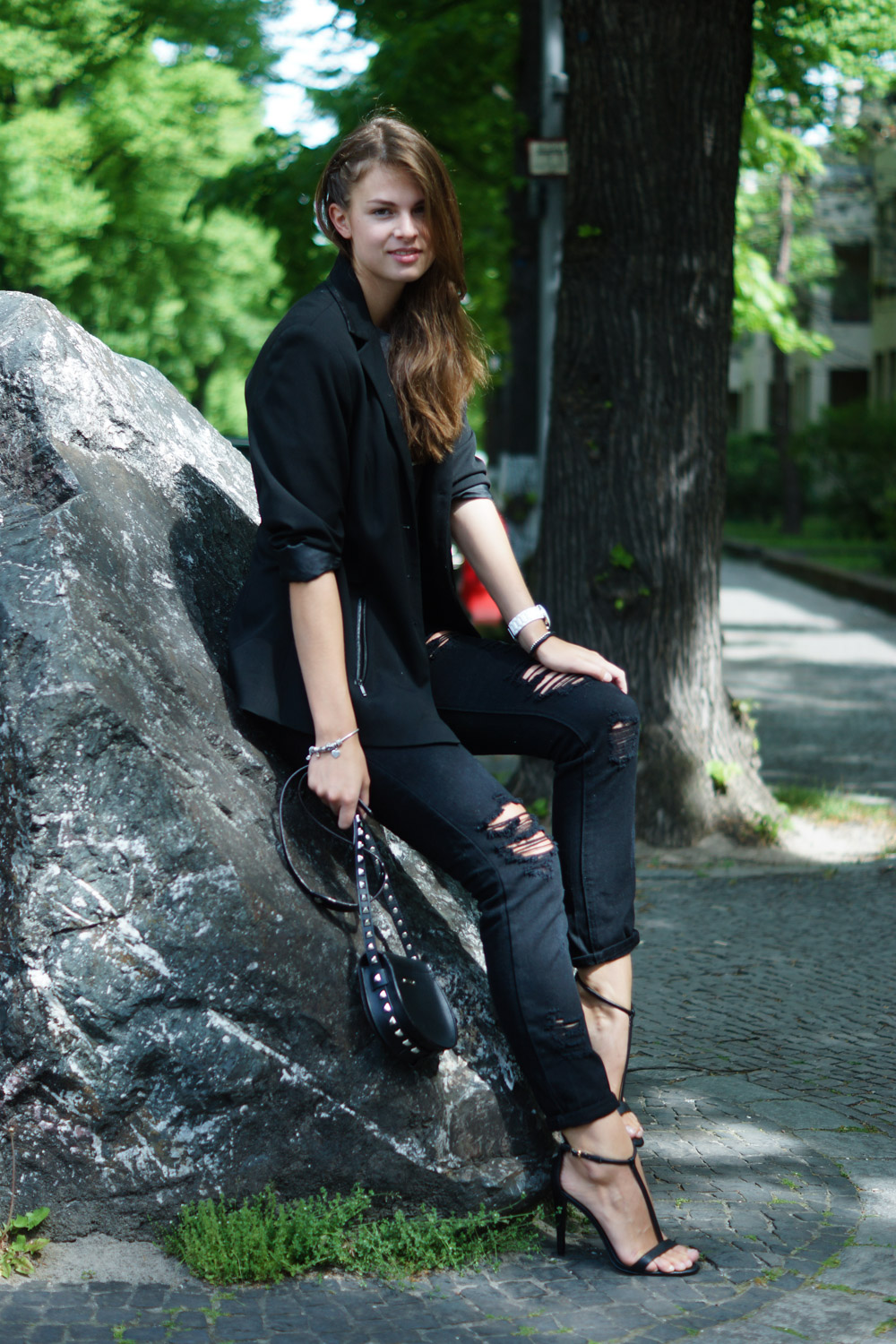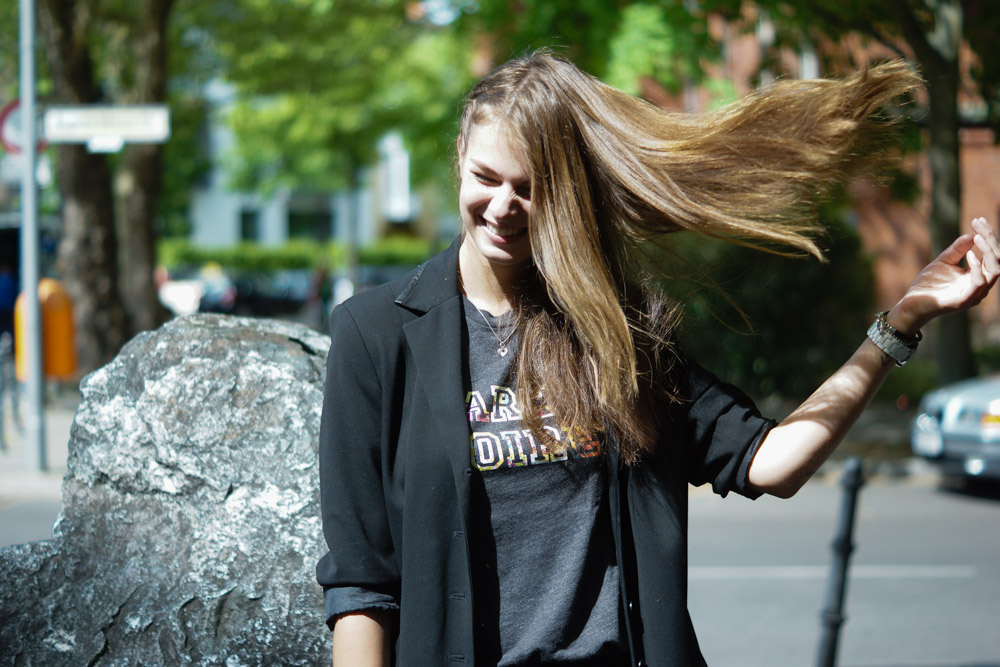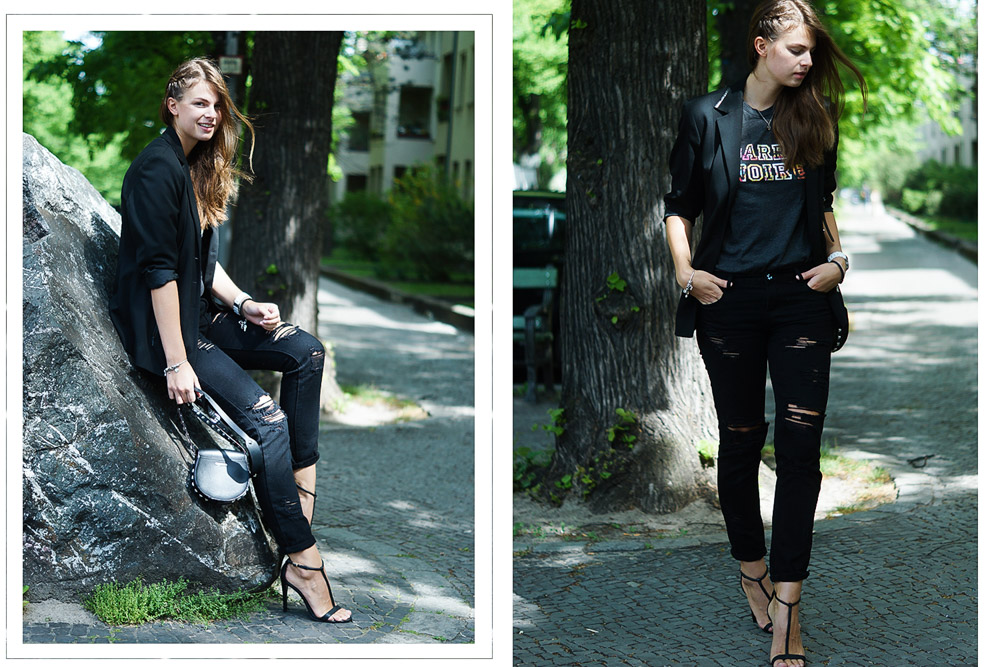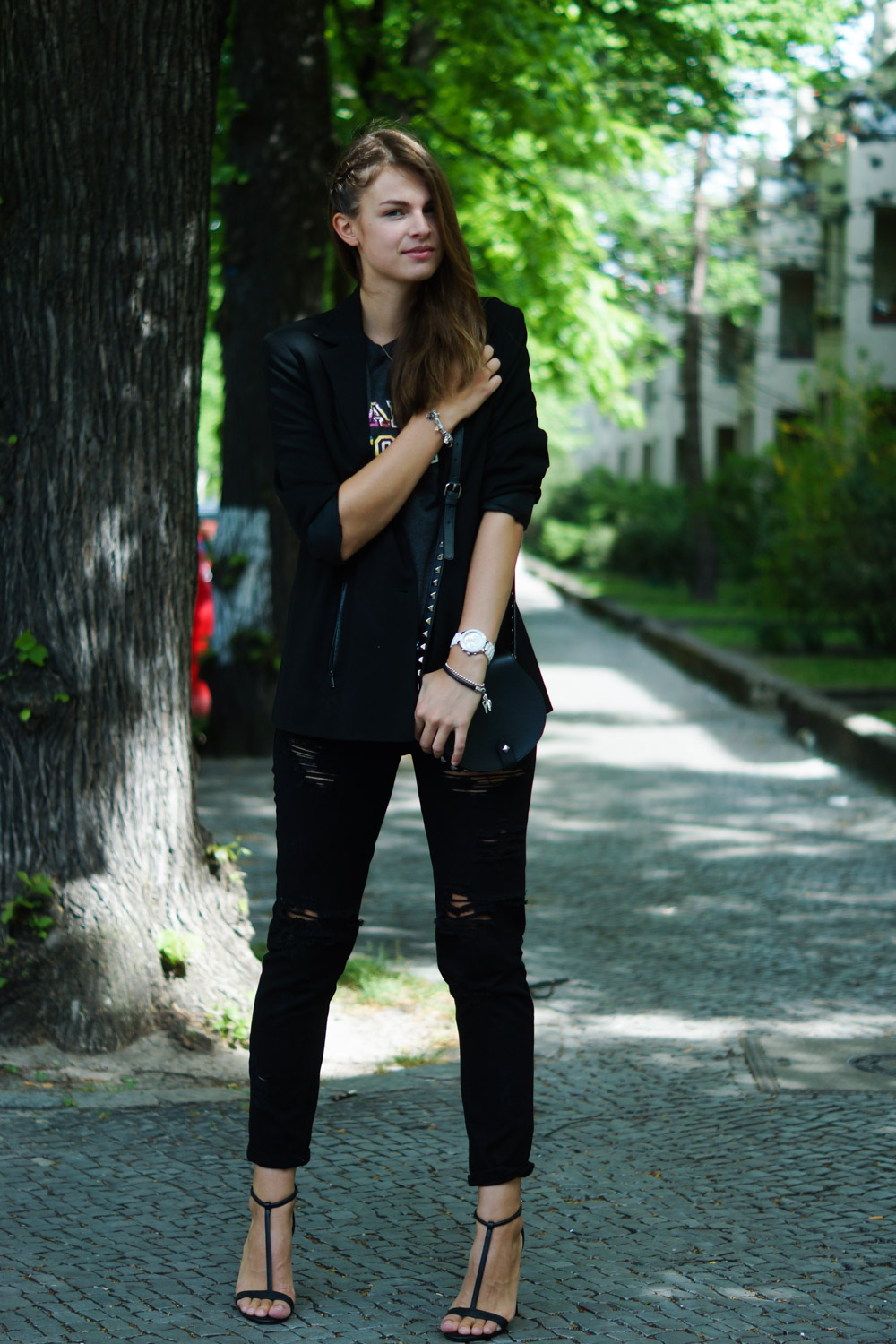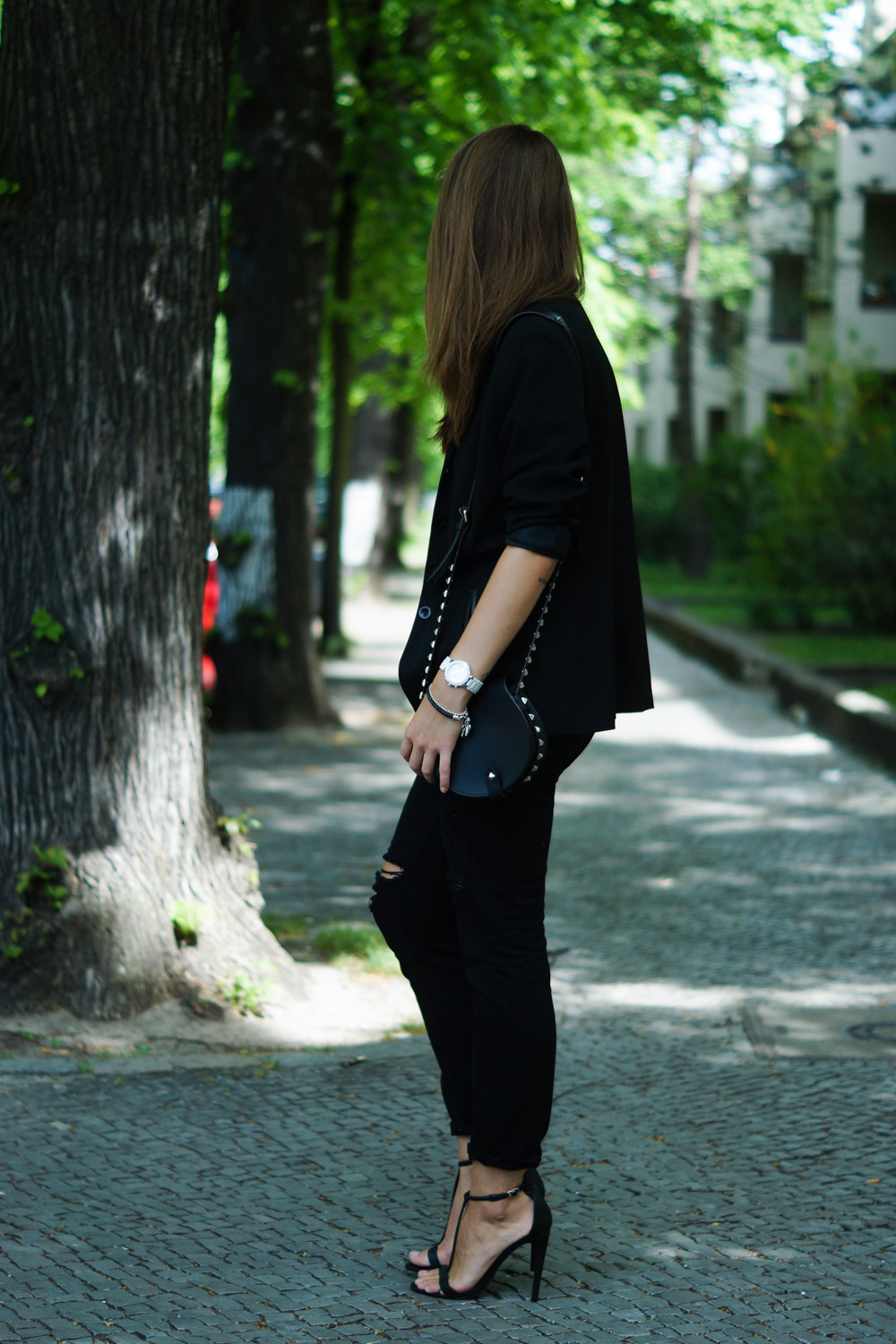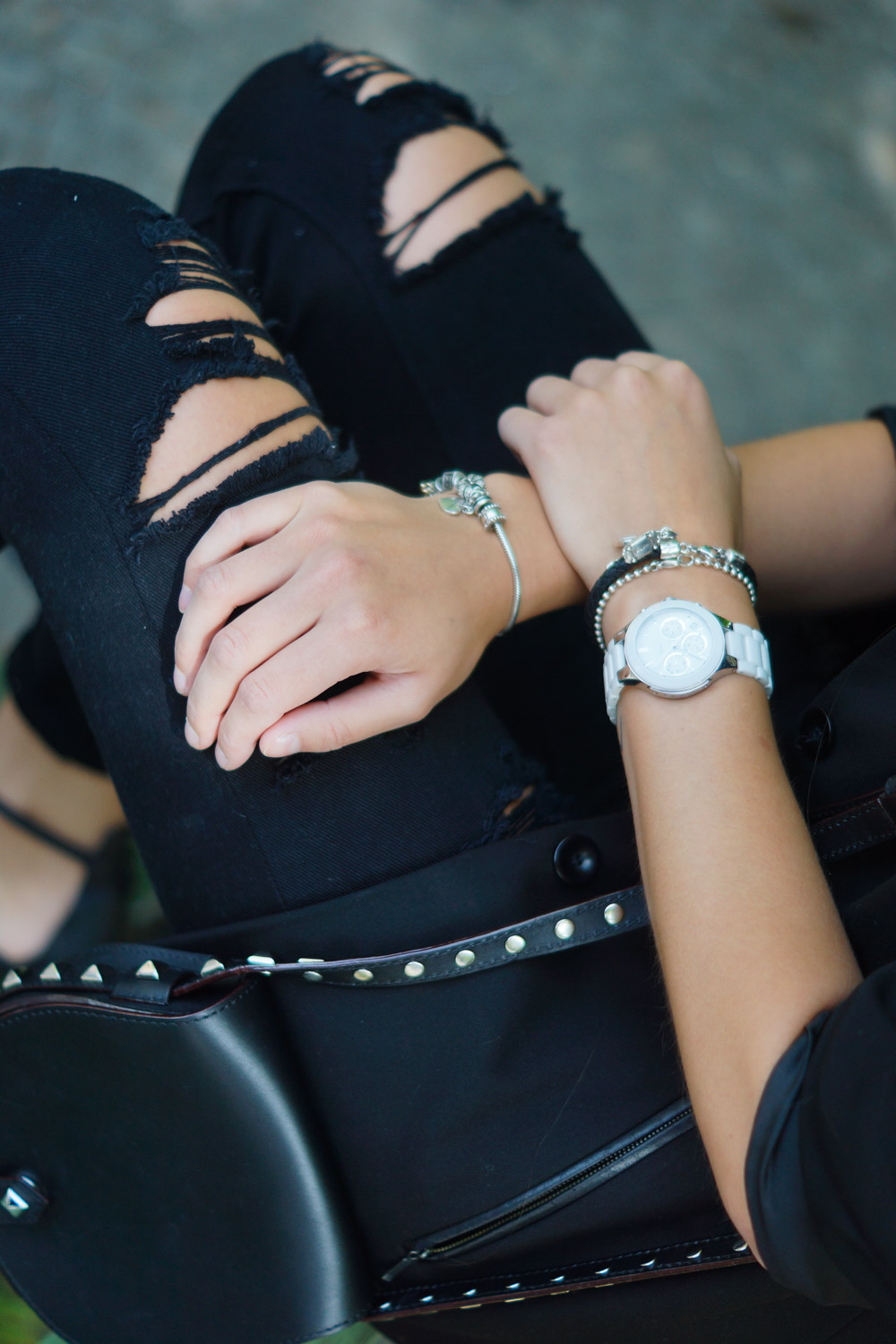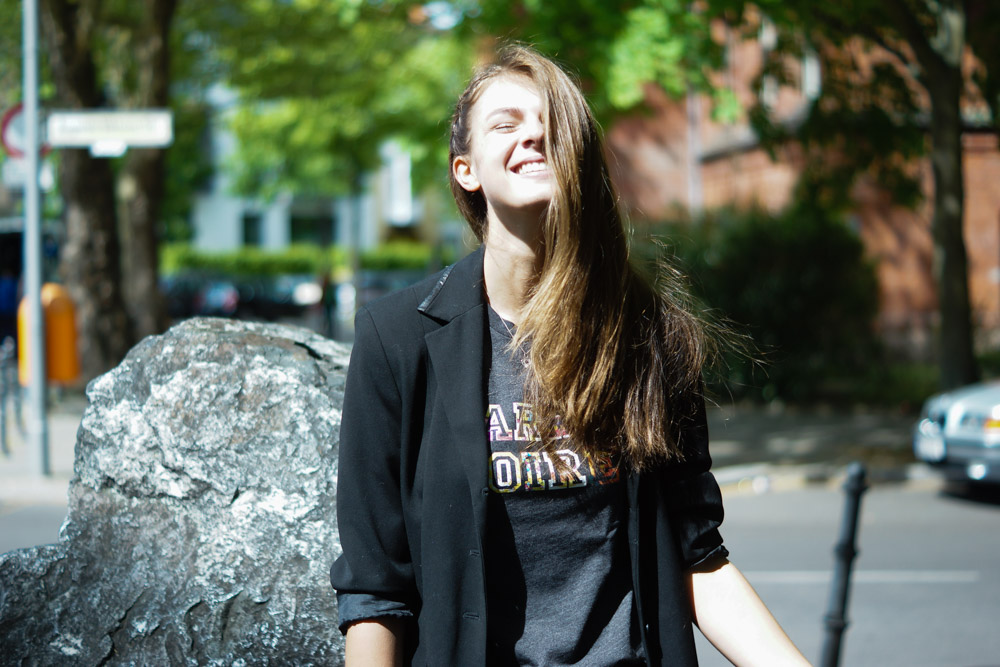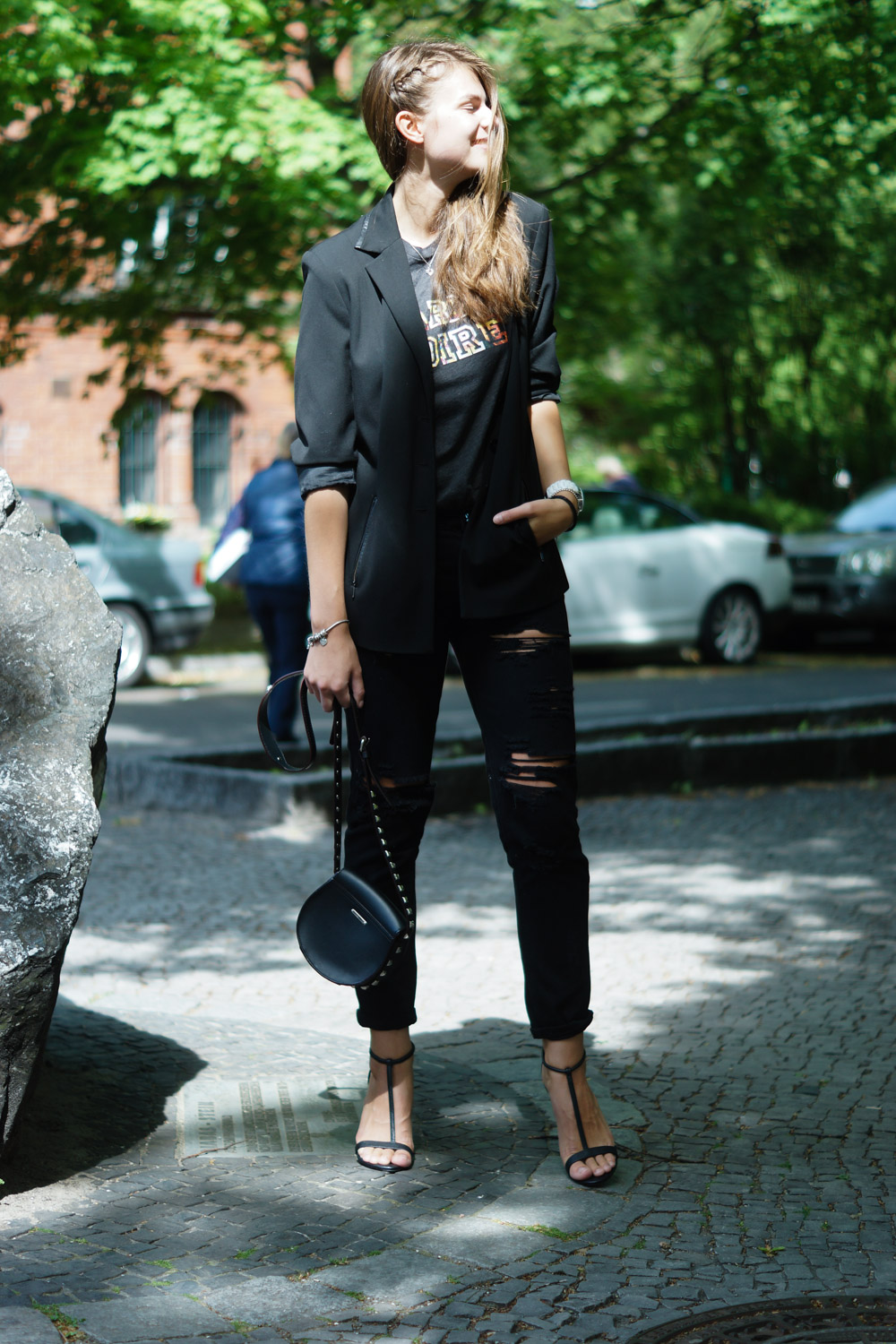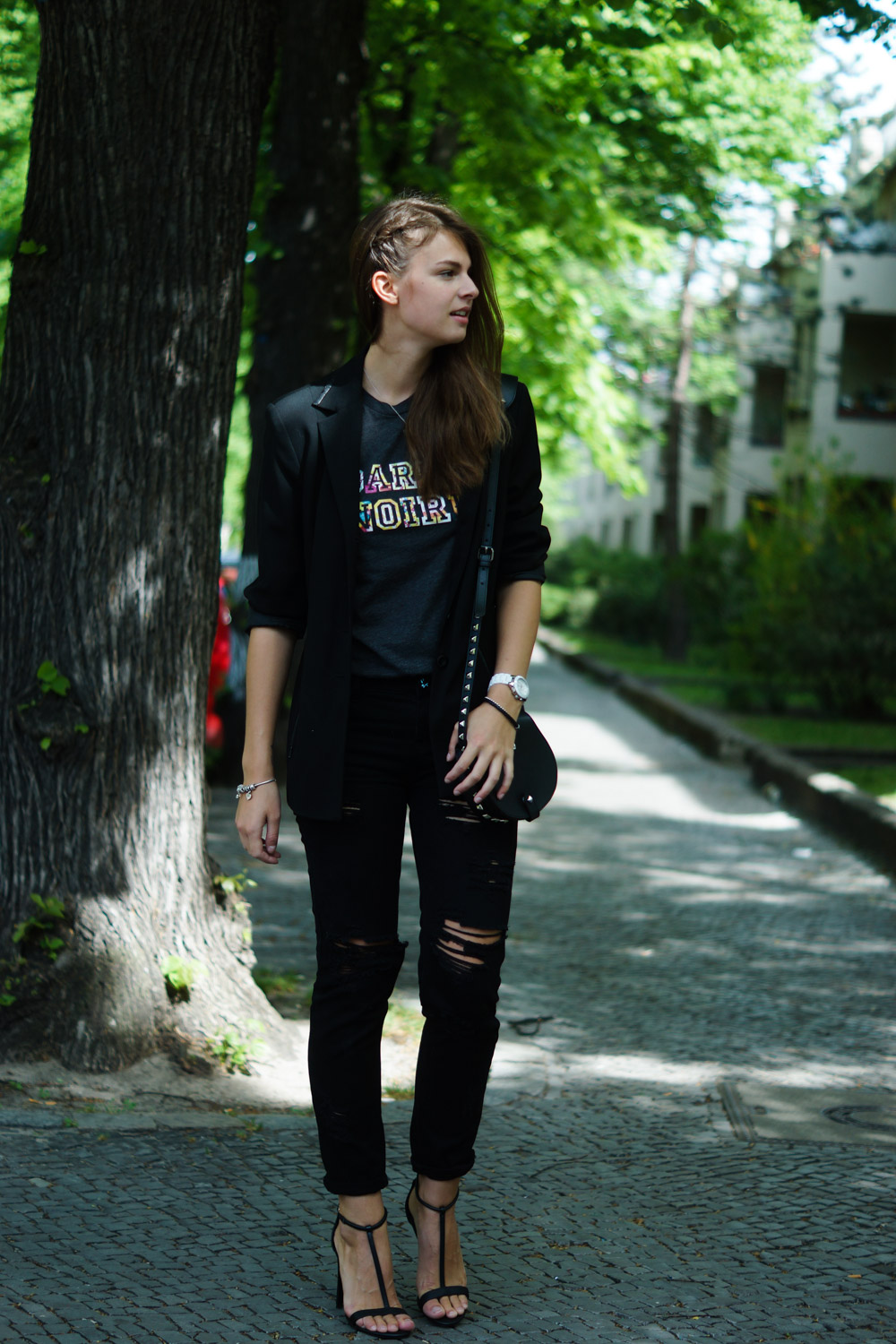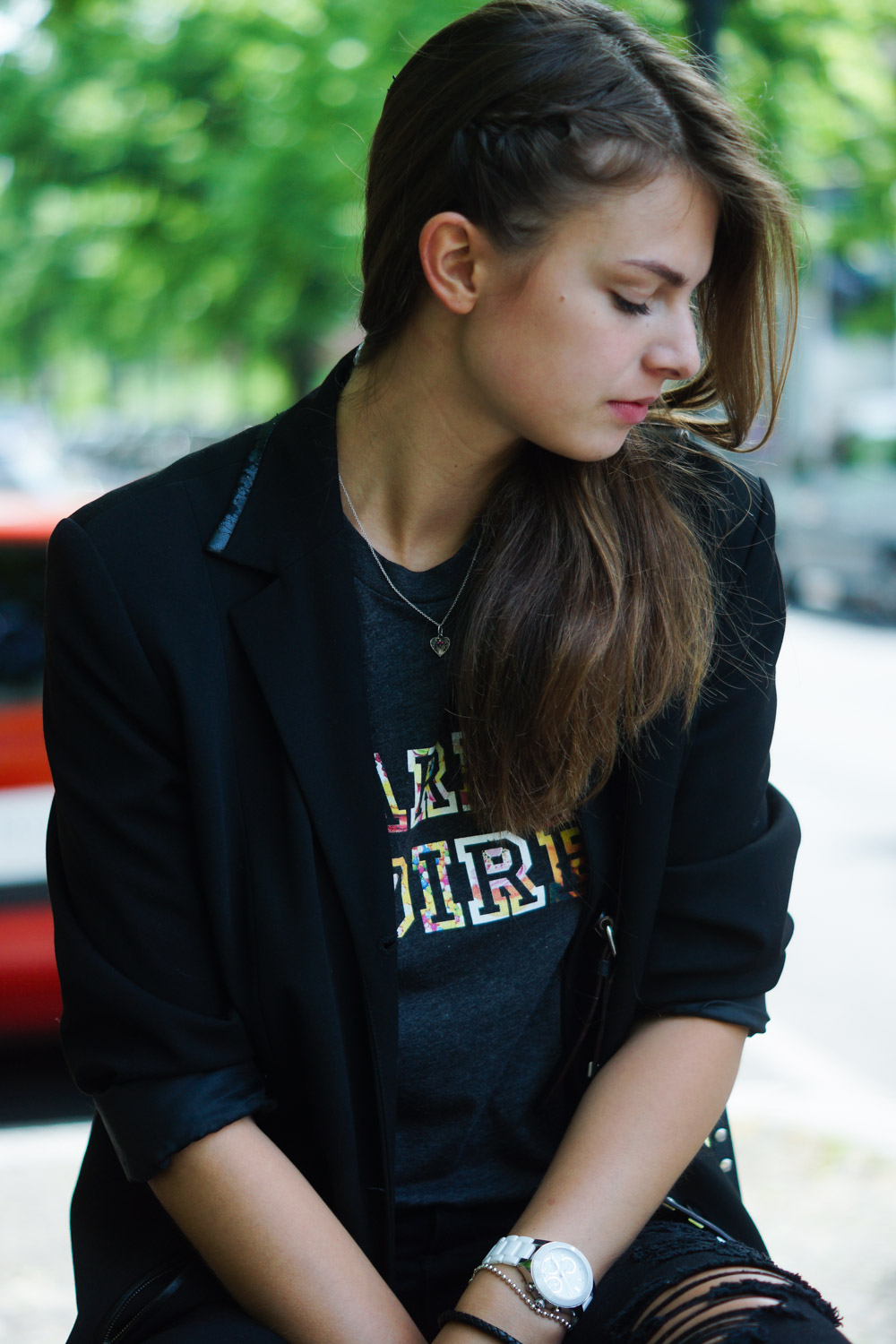 SHOP THE LOOK // SIMILAR CLOTHES