Time flies.. there are only two weeks left until christmas. Do you have all your christmas gifts and do you already know what to wear? Neither do I! 😉 While we are talking about christmas, the parka I was wearing when we shot these pictures was a christmas gift von my parents last year and I can't believe that another year is over..
Red Zipper Parka
You know that when I saw this parka at Zara it was love at first sight, but I didn't buy it this day. I decided to wait instead and it turned out to be a good decision, because we found this parka in Spain lower priced than it was in Germany. 🙂
Why I love this parka? Because of the details: red zippers, oversized hood and a nice faux fur collar.
Parka Outfit
This parka is my lifesaver at the moment, because it is the warmest jacket I have right now. That's why I currently have to layer a lot, but I don't mind, because all I want is to stay warm 🙂 The other day it wasn't that cold, so a tee and sweater were enough. I created a total black outfit to focus on my red zipper parka and chose brown boots and my Louis Vuitton Neverfull MM for some highlights.
I hope you like this look. Let me know what you think and leave me a comment. xx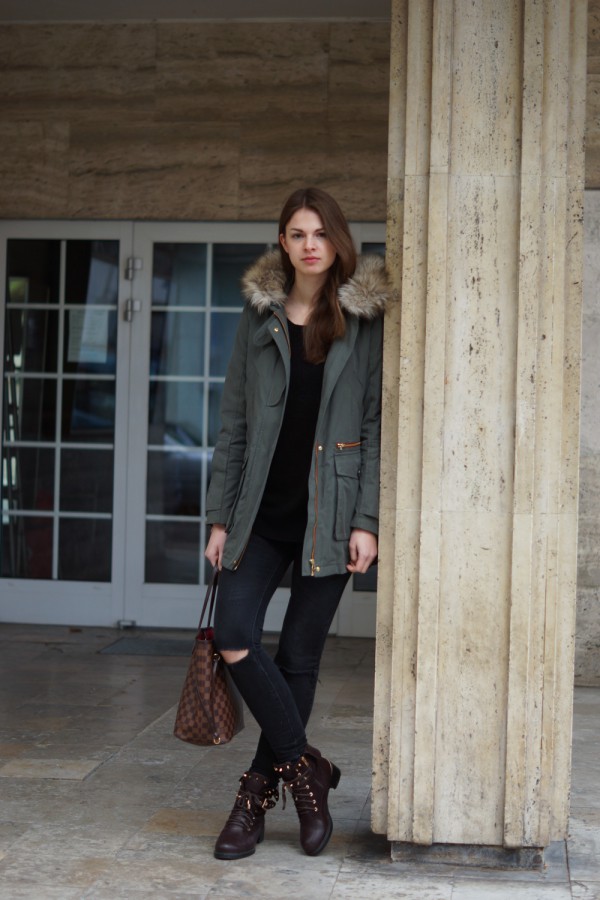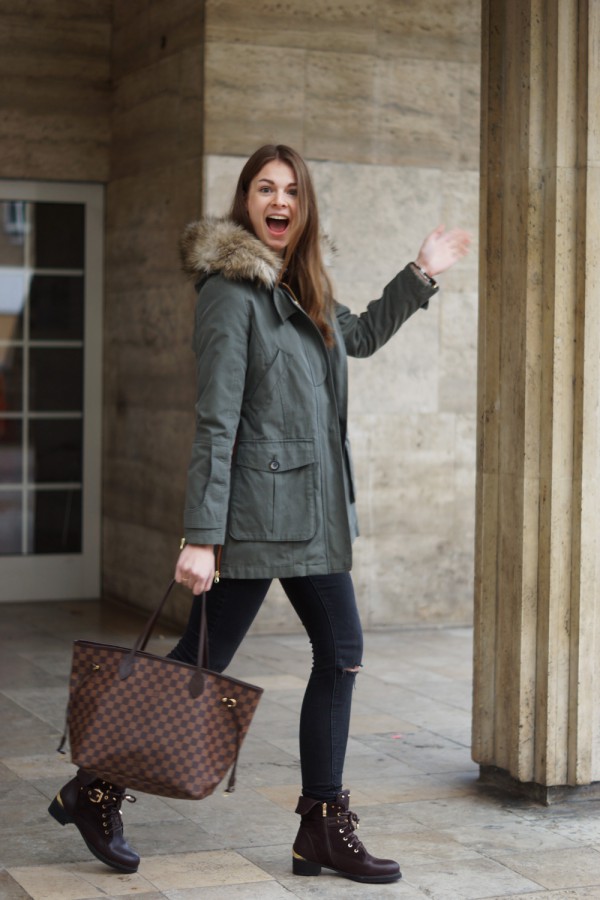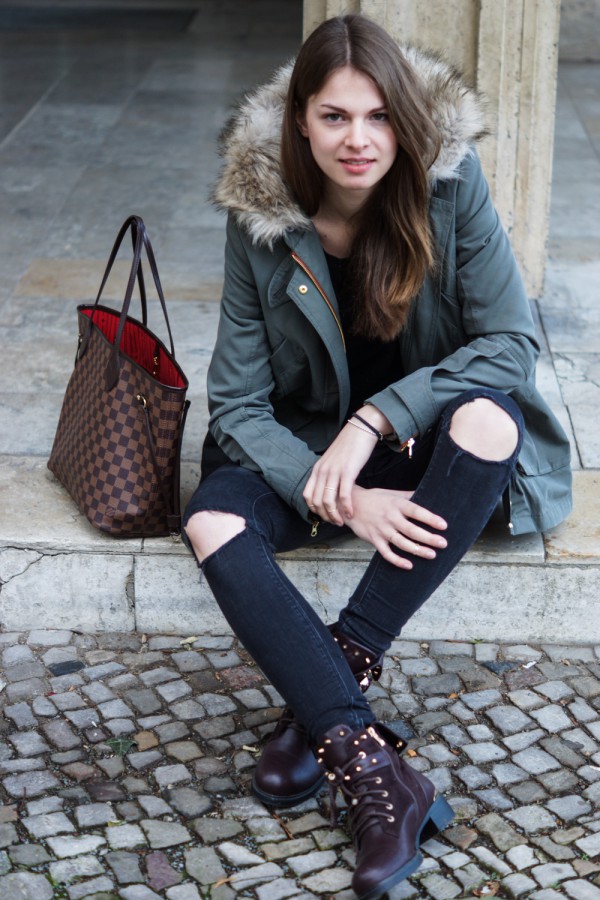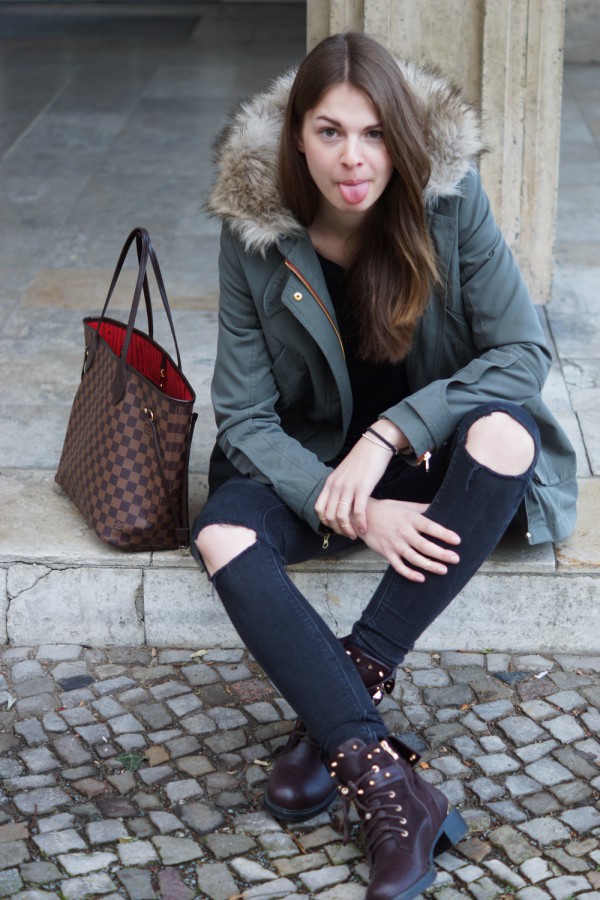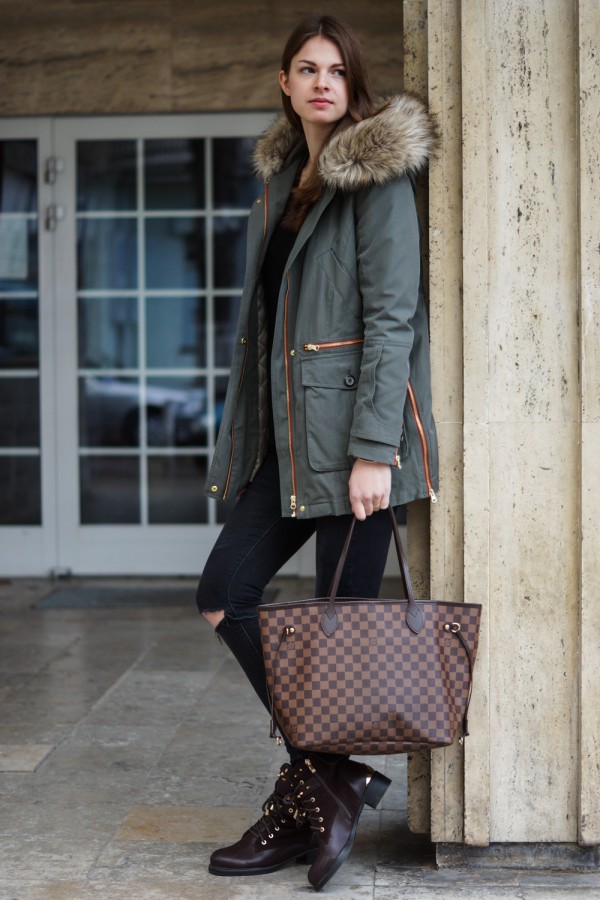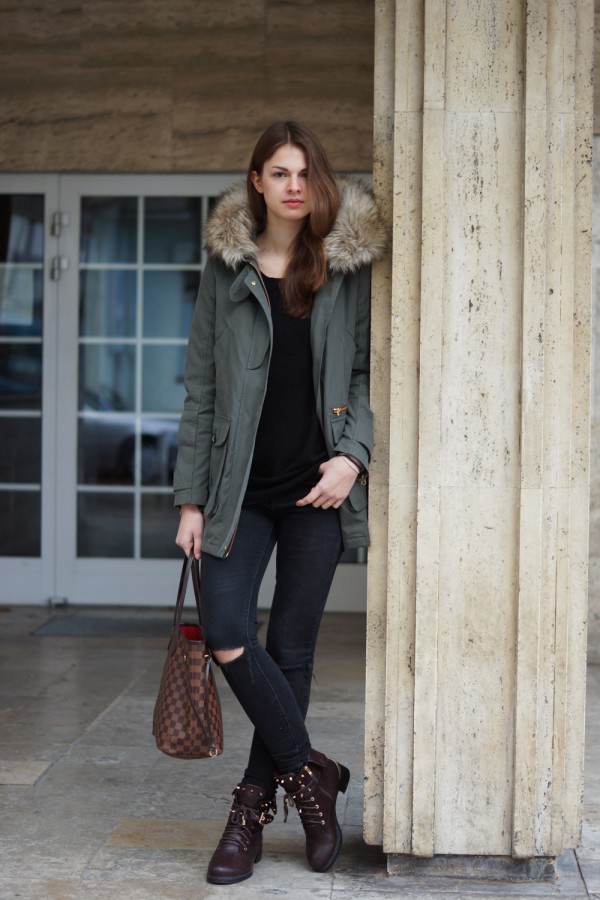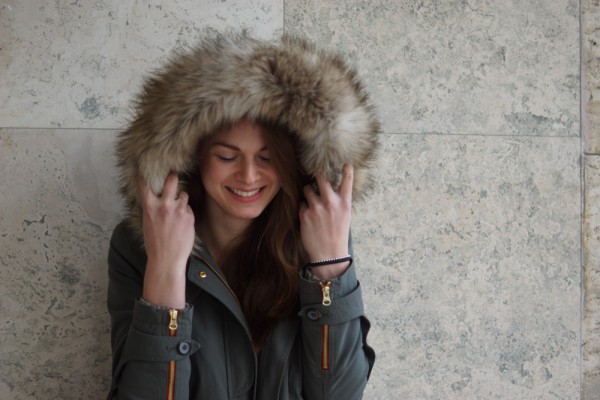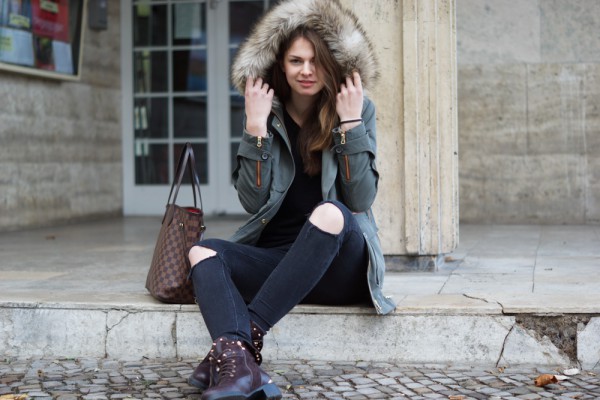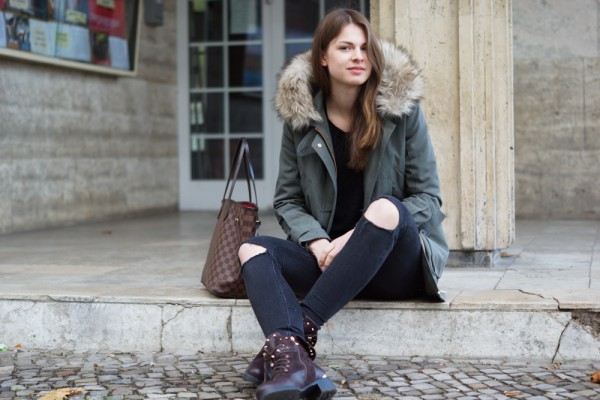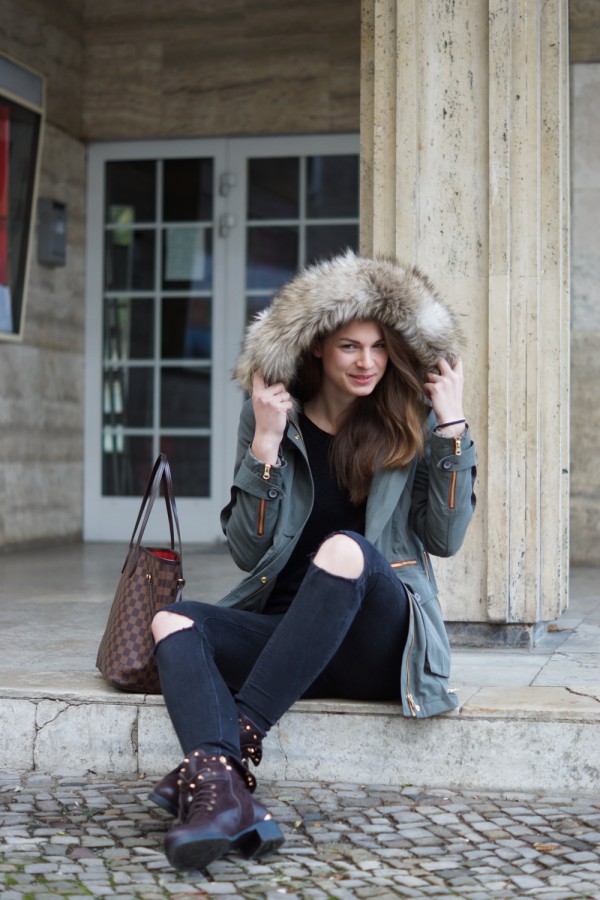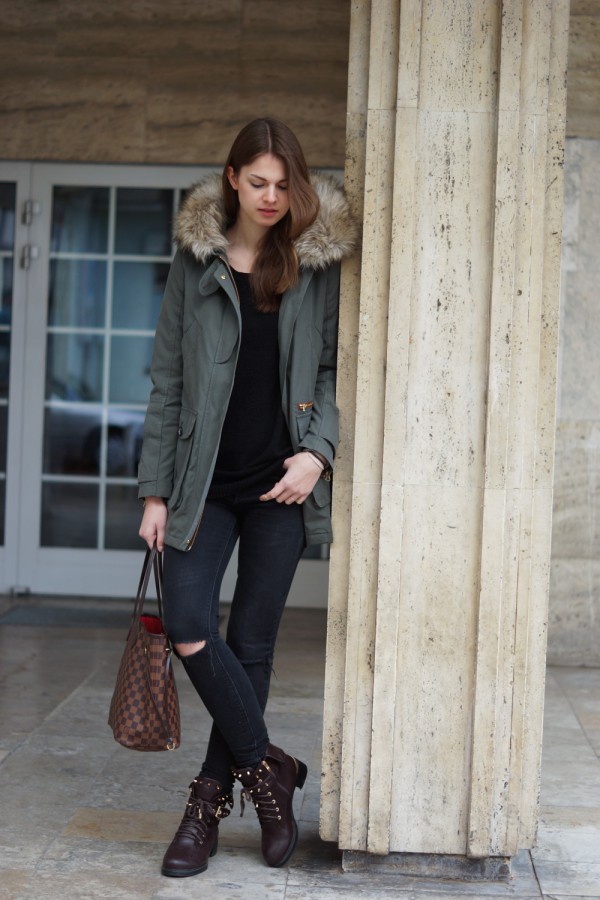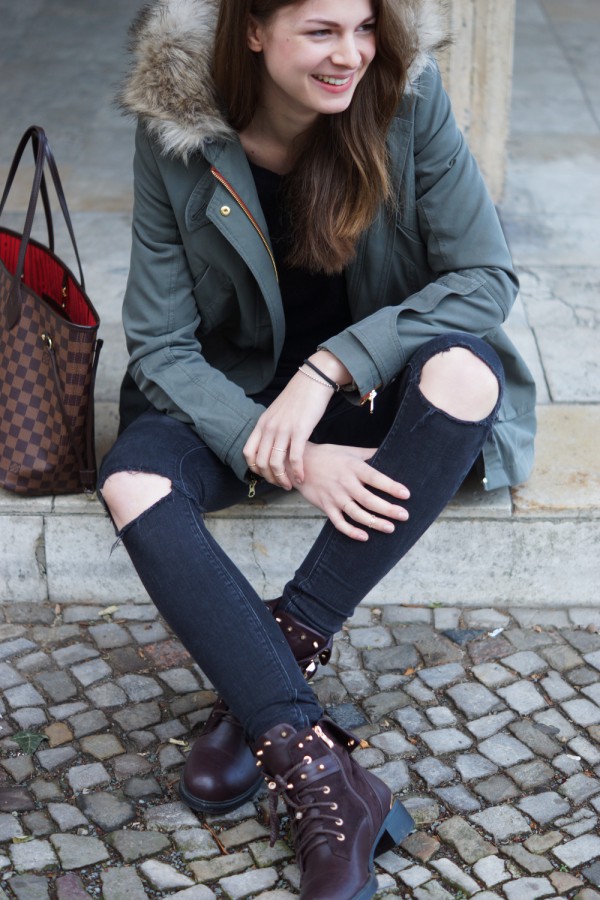 SHOP SIMILAR CLOTHES // LOOK-A-LIKE