This week is almost over and you know that I want to share at least two festive outfits per week with you. I haven't shared a festive outfit yet, so the time has come. 😉 Here is another festive outfit, this time it's one you could wear for christmas.
Classic White Shirt
I chose a basic as the key garment for this festive outfit: the classic white shirt. The classic white shirt is one of those garments you just need in your closet. I have to confess, that this one actually isn't a CLASSIC white shirt, because it's striped.. but it serves its purpose, doesn't it? 😉
To combine a white shirt is the easiest way to look chic, but you can create cool outfits with a white shirt as well, e.g. by rolling up the sleeves or adding chunky jewels. A white shirt offers so many possibilities..
You don't have a classic white shirt? Go for it (!!), because it is the ultimate wardrobe staple!
Festive Outfit for Christmas
Well, you already know that the key garment of this festive outfit is a white shirt. But what about the rest of this look?
I combined the white shirt with grey jeans – how cool is the red zipper? 😀 -, a black faux fur jacket and black high heels. I topped this look off with a black and white clutch, a golden bracelet, golden rings and my pearl necklace with golden handcuffs. It's a pretty simple outfit with a lot of details. Especially the golden details add a christmas touch to this outfit.
What you think? I hope you like this outfit! 🙂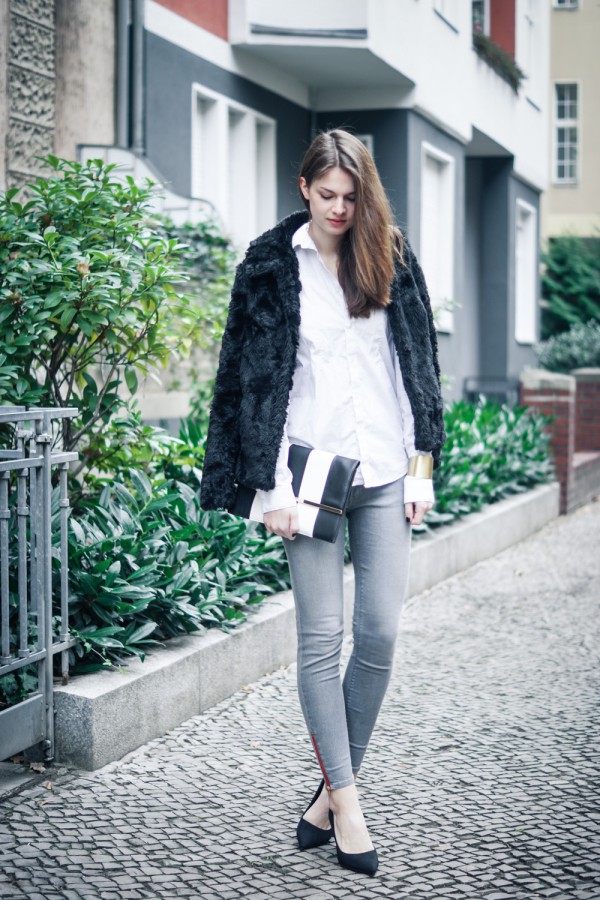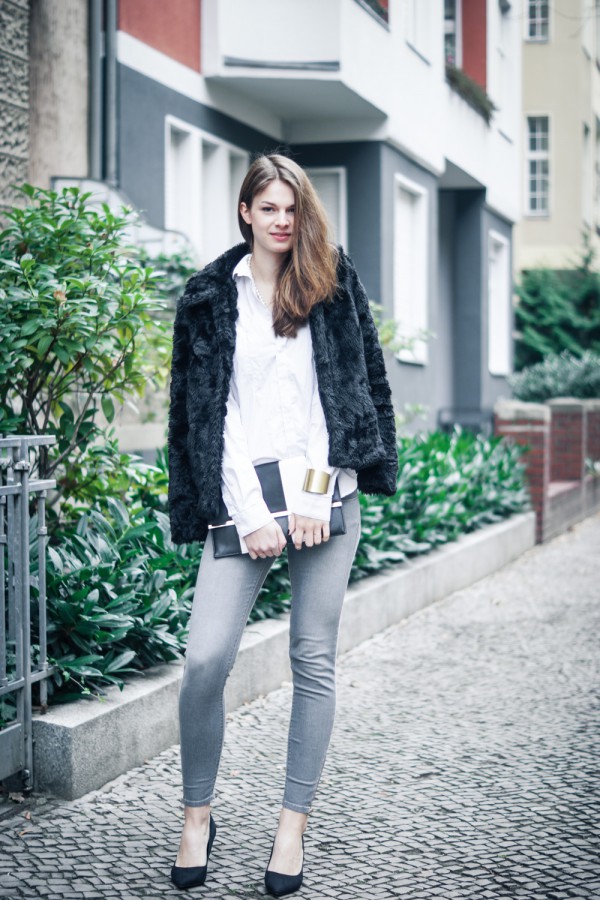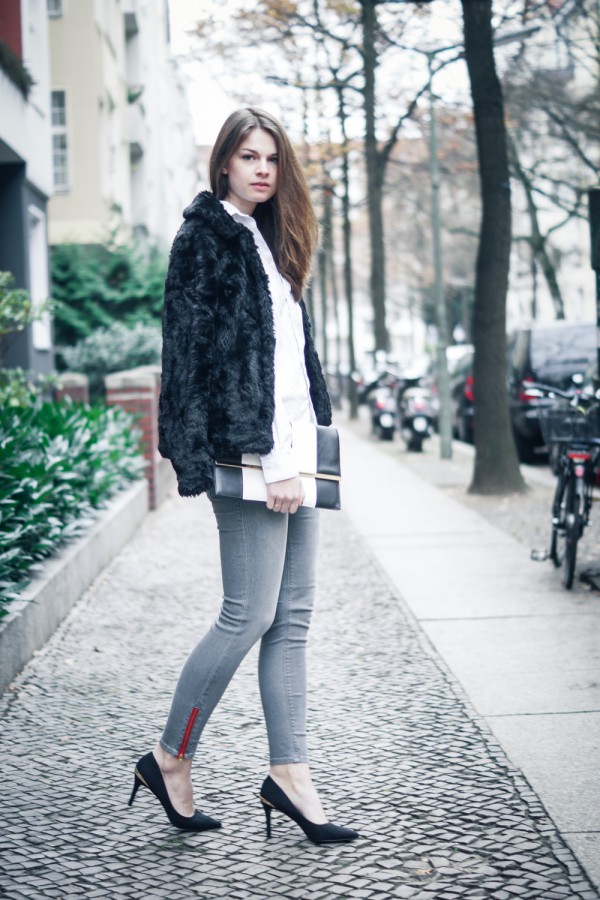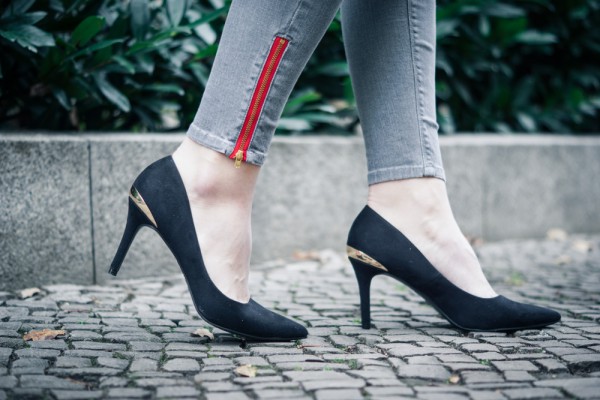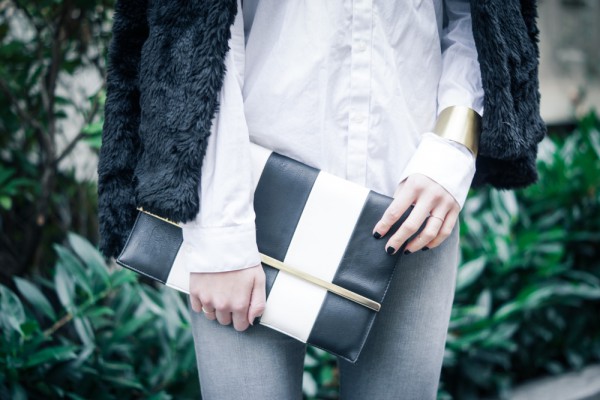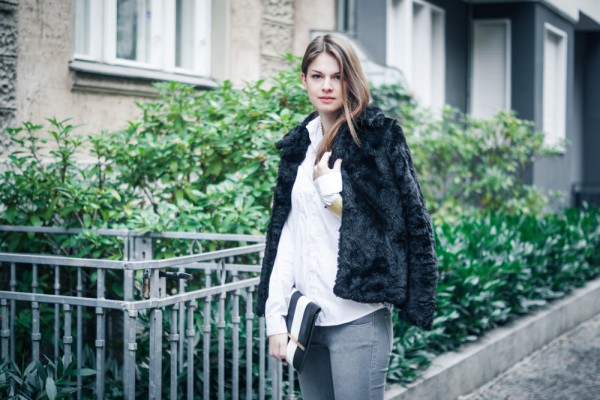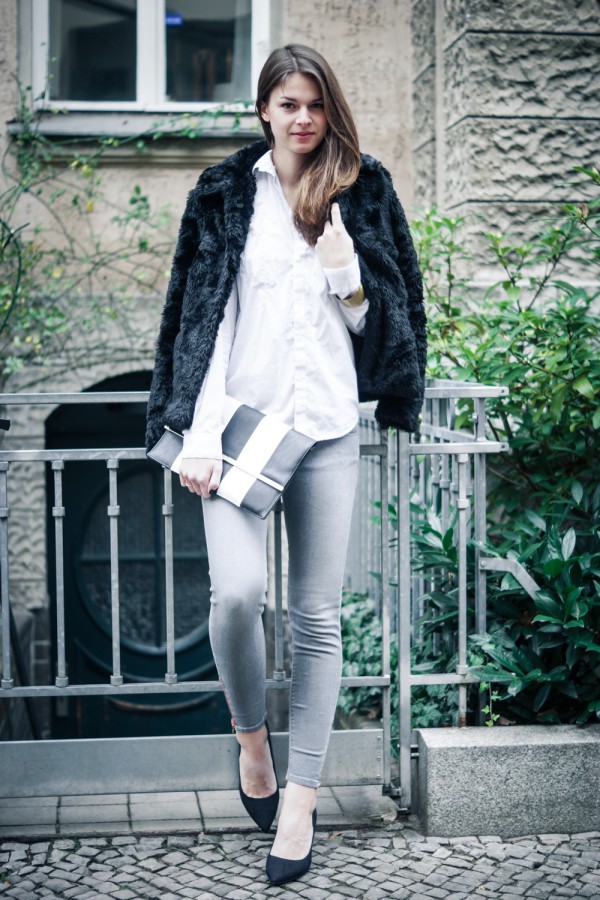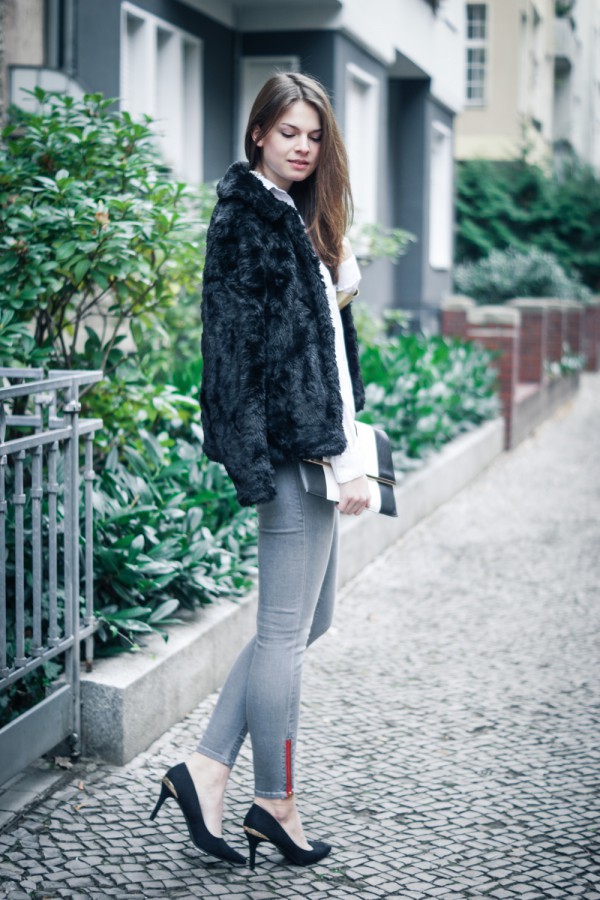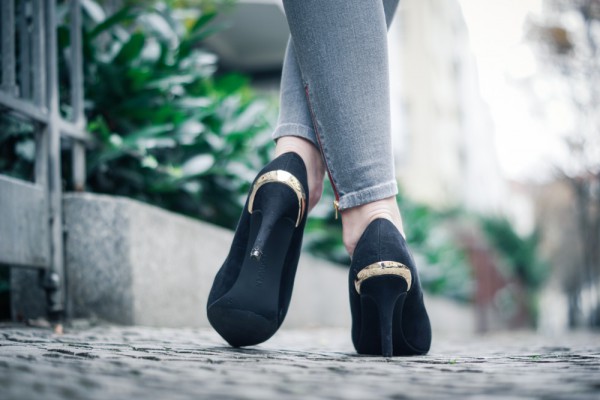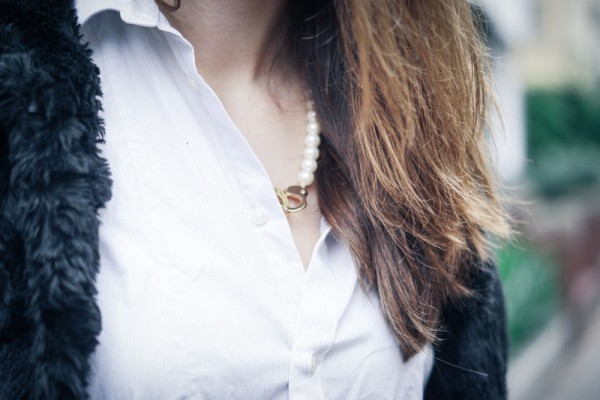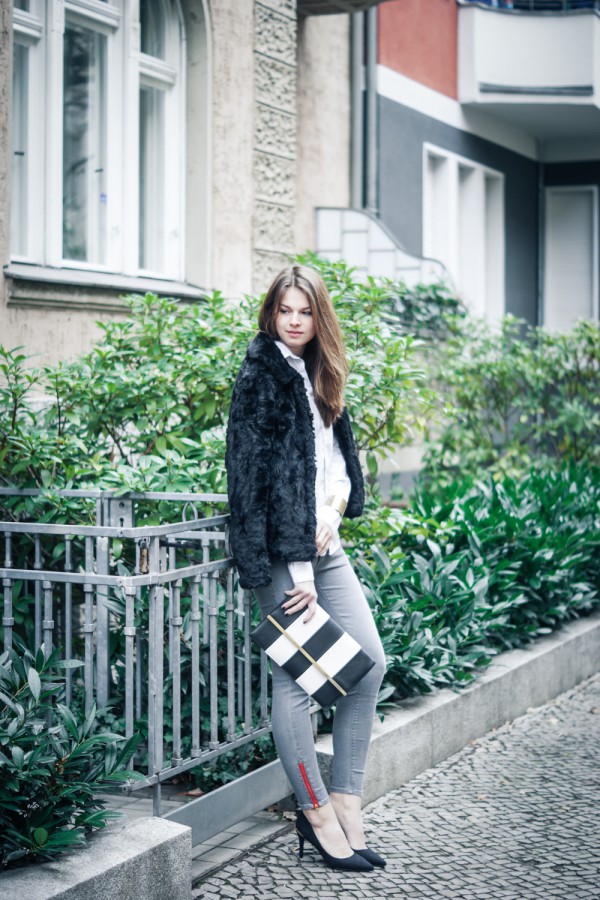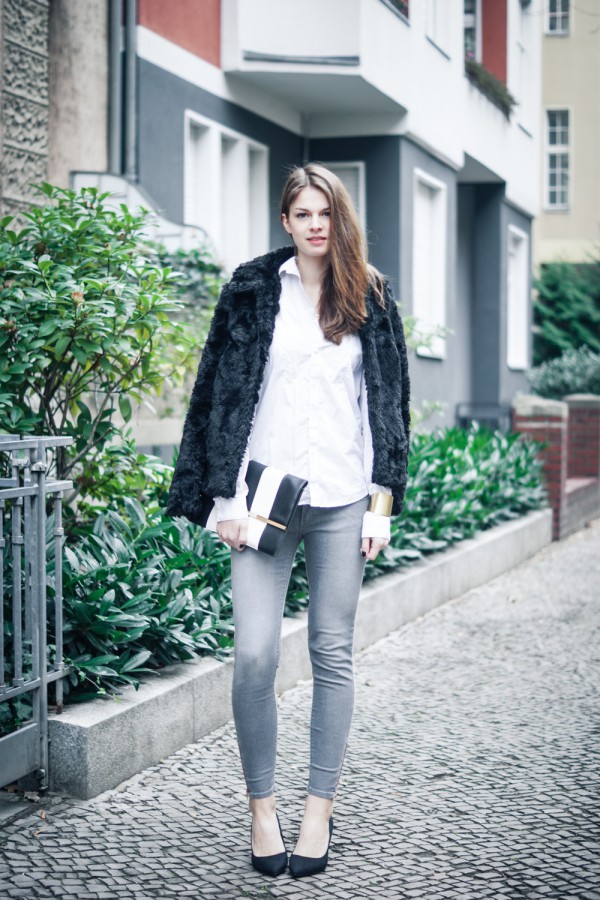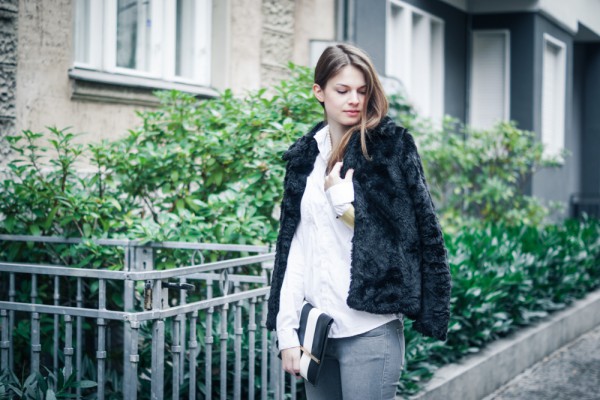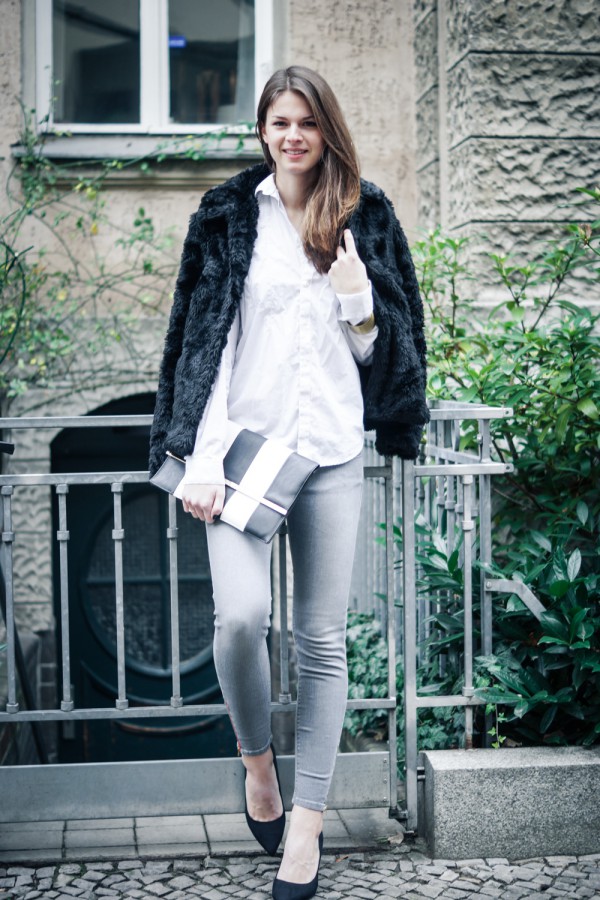 SHOP SIMILAR CLOTHES // LOOK-A-LIKE