Wow, this week went by pretty fast. But one of the reasons might be that we were in Amsterdam until Tuesday and that I had a lot of work to get done the rest of the week. Because we were in Amsterdam from Sunday until Tuesday, this "24 hours a day, 7 days a week"-post is going to be a little bit more interesting for you guys. It won't be all about work and projects, even though that's what dominated the days from Wednesday until Friday. But let's start with the past Saturday. On Saturday we were still in Berlin, and I actually had to work a little bit that day, because I didn't finish all the tasks during the week. Whenever I am travelling, I have to reschedule my work. That's why the days before and after travelling are always busier and more stressful. But the thing is, that it is always worth it. So my Saturday was about work, but I also had to pack my bag for Amsterdam, and in the evening we went out for dinner. I went to bed quite early that day, because our flight to Amsterdam was at 6.30 am on Sunday. We got up at 4 am, grabbed our bags and headed to the airport. It took us much longer than usual, and we almost missed the flight… luckily we made it in the very nick of time.
We arrived at 8 am in Amsterdam, caught the bus to the city, headed to the hotel and left our luggage there. Of course, we couldn't check in that early, so we rented some bicycles and drove to the city to find a nice café where we could have a second breakfast 🙂 We sat down for a little while before exploring Amsterdam by bike.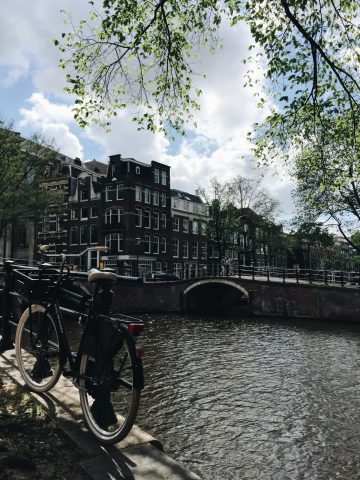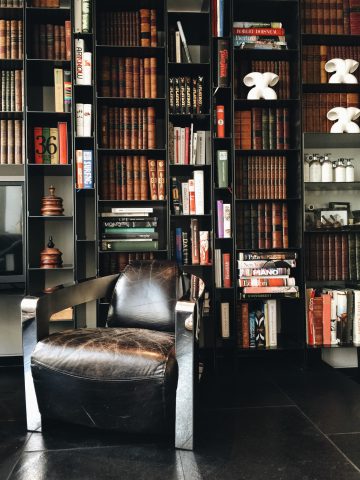 As I mentioned in one of the posts, I shared last week, renting a bicycle is the best way to explore Amsterdam. It is a lot of fun, and you get easily from one point of the city to another one. We didn't have a real plan where to go and what to see, so we just cycled through the streets and along the canals. We stopped at some points to sit down next to the canals and just enjoyed the beautiful weather. In the afternoon we met up with friends from Berlin for a late lunch, and afterwards, we walked through the streets of Amsterdam together. It was such a fun day, but I was super tired and exhausted in the evening, so we went to bed quite early.
Monday was our second day in Amsterdam, and since it was the last sunny and warm day in Amsterdam of this trip, we decided to rent a paddle boat to see the city from another angle. When in Amsterdam you have to rent a boat because it is so much fun. Don't do one of the canal tours, because they are very boring. 🙂 We paddled through the canals for 1,5 hours, headed back to the hotel to relax a little bit and went to a burger place for lunch afterwards. We spent the rest of the day walking through the streets in De Pijp – the neighbourhood our hotel was located at -, went into some of the stores and boutiques and just enjoyed the sunshine.
We had to enjoy the sun because on Tuesday it was very windy and rainy all day. It was no fun at all to be outside. That's why we started the day at the Rijksmuseum where we spent about three hours. Afterwards, we had a quick lunch, and then it was time for a very special appointment, it was time for tattoo number five! You guys have no idea how hard it is to find a good tattoo artist and to get an appointment. That's why I just had to contact Joey de Boer when I found his profile on Instagram. I was so happy when he answered and actually had a spot available; I had to take it! I wanted this tattoo for so long (almost two years), and I am so happy I finally got it. He did such a fantastic job; I love how the tattoo turned out. 🙂
After that appointment, it began to rain even worse, so we went shopping – for my boyfriend! – A little bit and sat down in a café until we had to head back to the hotel to grab our bags. We arrived back in Berlin at 11 pm and were back at home around midnight. The next day we drove straight to the office because a lot of work was waiting to get done 😉 We didn't do anything but sitting at the office that day, worked until 7 pm and back home I just watched Netflix and ate dinner, and that's it. Well, Thursday and Friday were very similar to Wednesday. We worked a lot and didn't do anything other than that… let's see what next week has to offer and hopefully I won't spend it at the office only.