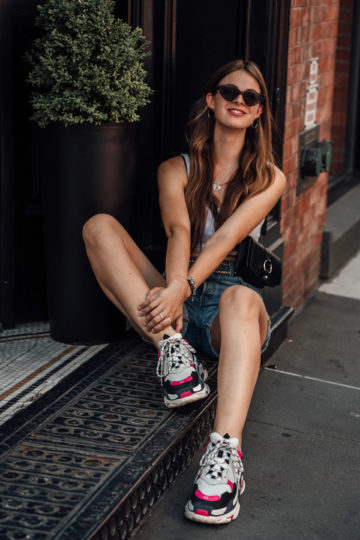 Happy Friday guys! I hope you've had an amazing week so far and that the weekend is getting even better. 🙂 To start off the weekend, I would like to share another New York outfit with you today, and it actually is one of my favourites even though it is an effortless look. Later in this post, I am also sharing some very photogenic places in New York as this was one of the most requested things from you guys. But first of all, it's time to talk about my favourite NYC outfit:
My favourite NYC outfit: denim shorts and crop tops
Sometimes less is more, and especially in summer, I do love wearing simple outfits. In this case, I opted for the combination of denim shorts and a crop top, and I just added a few details as well as the most eye-catching shoes I had with me in New York: my Balenciaga Triple S sneakers. But no worries, if you don't like these shoes, the outfit also works with every other pair of sneakers, with flats and even boots or high heels. You can basically wear every kind of shoes with this look.
All you need are a few more details to make this outfit appear a little bit more interesting. I opted for a belt bag I was wearing cross-body as well as a pair of black sunglasses, hoop earrings and a chain belt. The chain belt and the hoop earrings make the most significant difference, in my opinion, they make the whole outfit look more exciting and fancier. I talked about the chain belt before, and how it makes a difference to all your outfits and this is just another example. Imagine this outfit without the belt; it would look quite dull, wouldn't it?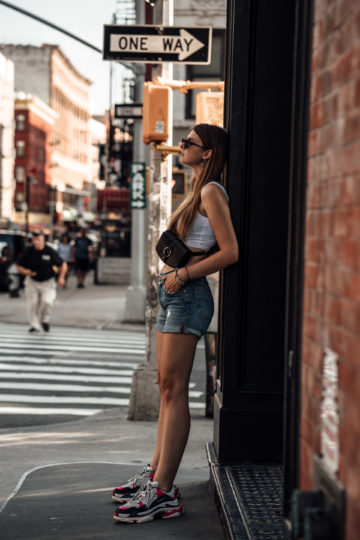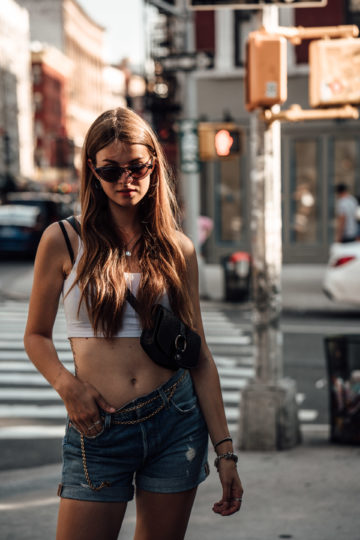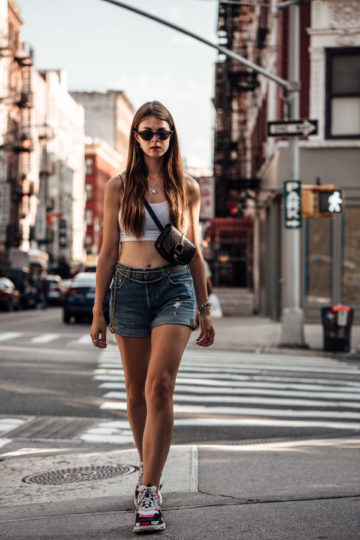 Most photogenic places in New York
Another thing you guys asked me about was the most photogenic places in New York. And guess what? You can find them EVERYWHERE! Whole New York City is super photogenic. And even when it doesn't look like it at first sight, just give it a try and believe me, almost all pictures will turn out great!
But, of course, I don't want to leave you without sharing some of my favourites photogenic places in New York. My number one place is Brooklyn Bridge. For once, because of the fantastic views and also because the bridge itself is very photogenic. Another photogenic NYC spot is Soho, try Broome St and Wooster St when here.
Some very touristy, but definitely worth a picture places are The Empire State Building, Rockefeller Center, Central Park, Times Square and 5th Avenue as well as the areas around. Come here early to get the best shots. Places I haven't taken any pictures yet are Battery Park, Central Station, Bryant Park as well as Washington Square Park, but they are on my list. Oh and I also like The High Line, but it gets quite busy there and taking beautiful pictures isn't easy.
There are plenty more photogenic places in NYC. As I said, the whole city is photogenic. So once again you should just walk through the streets and take pictures wherever you see something nice, and I am sure, you will love the result as the charm of NYC never fails.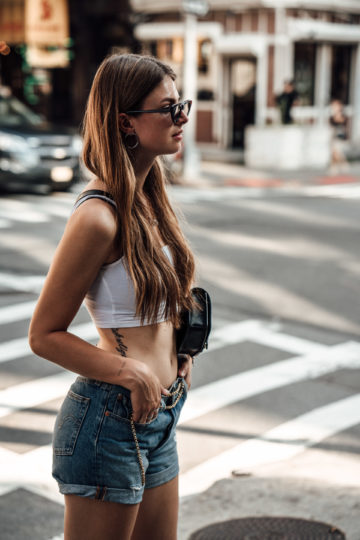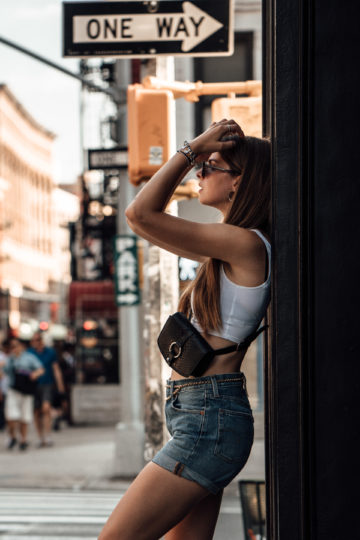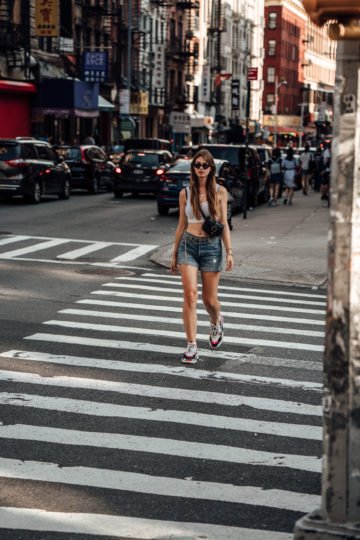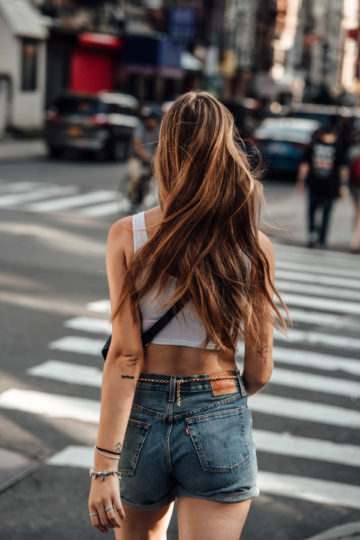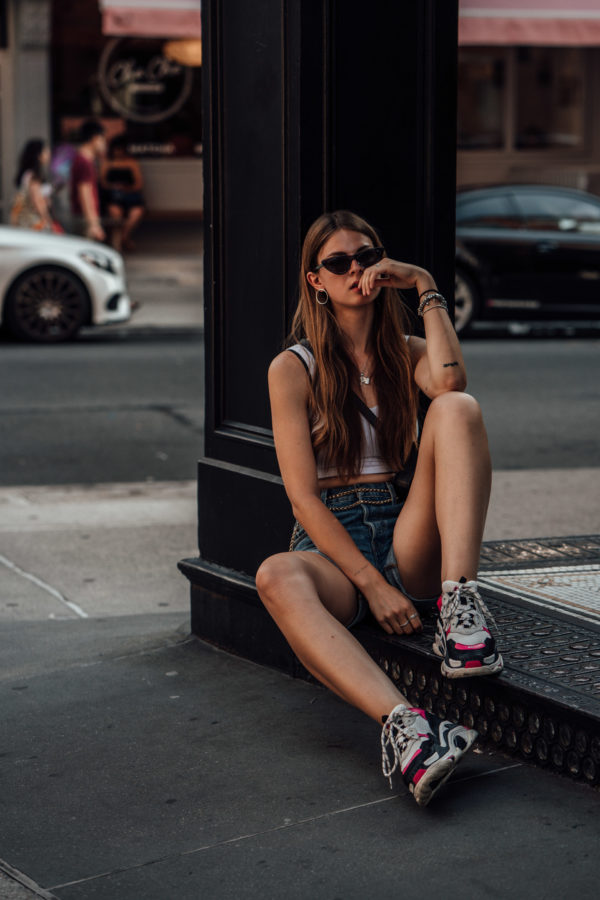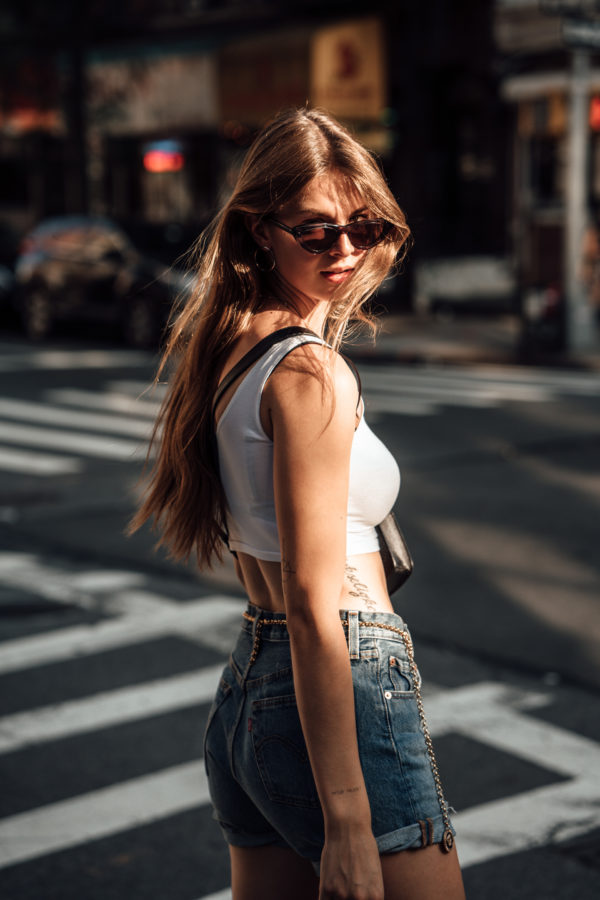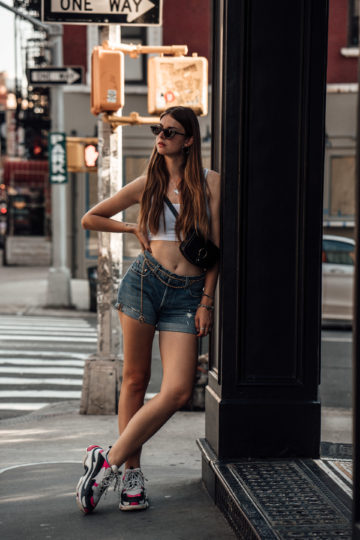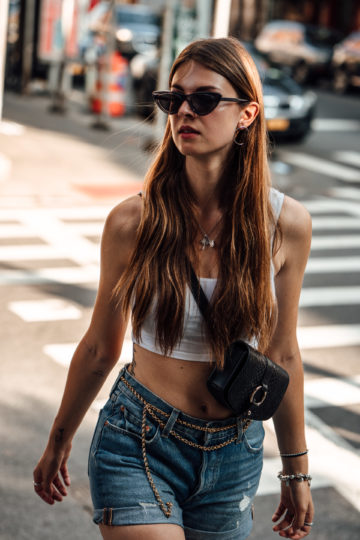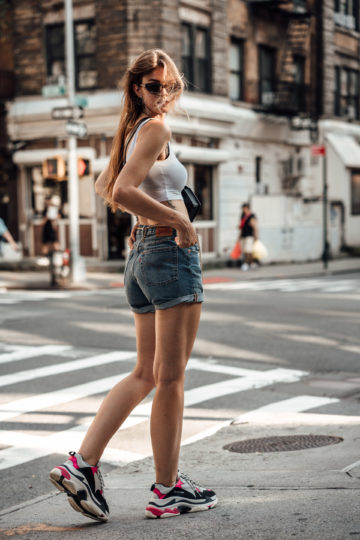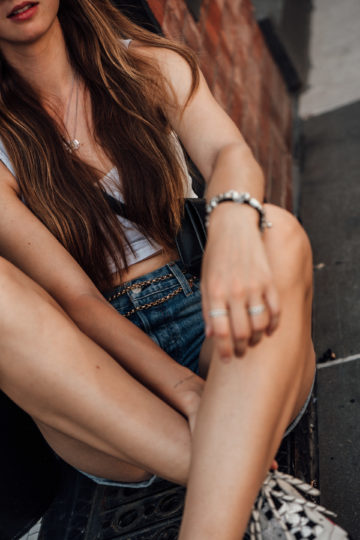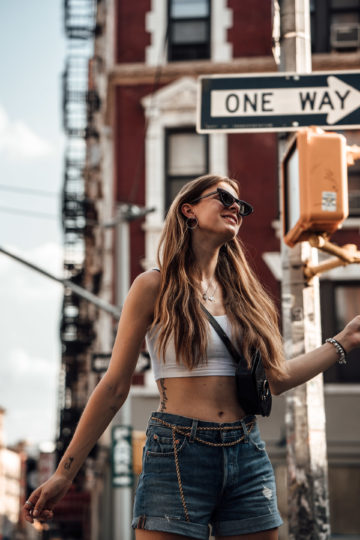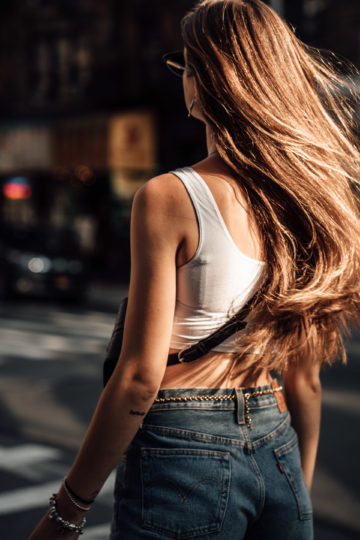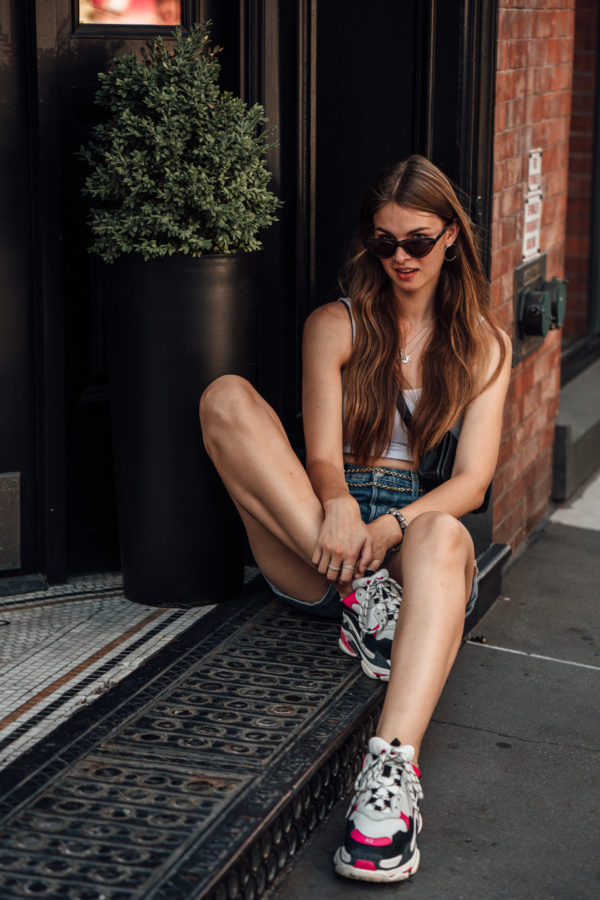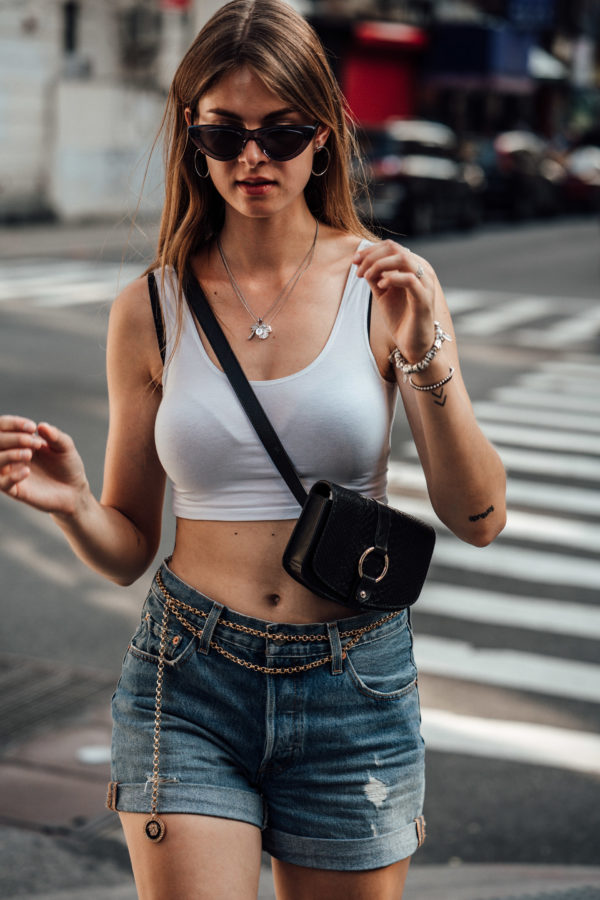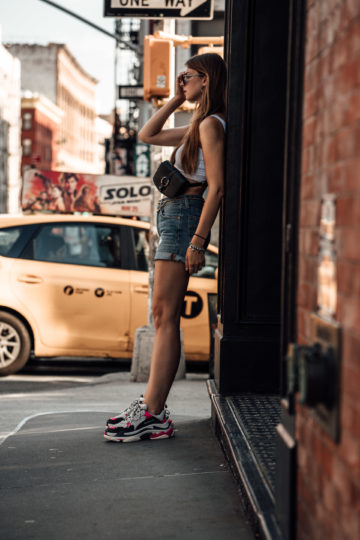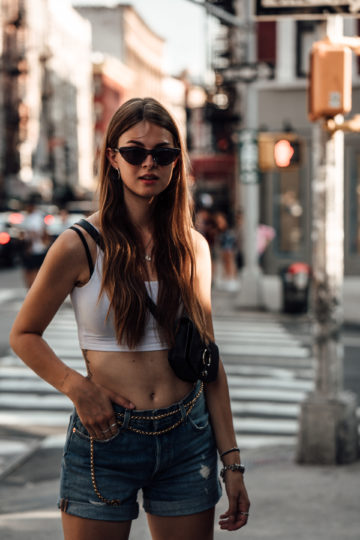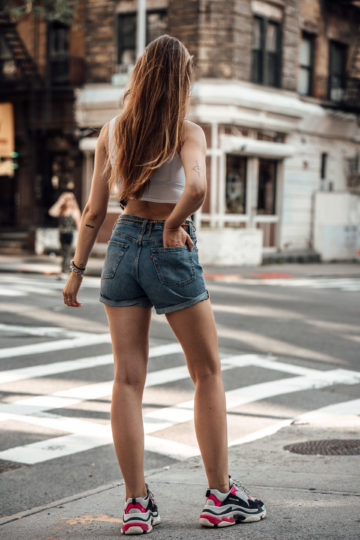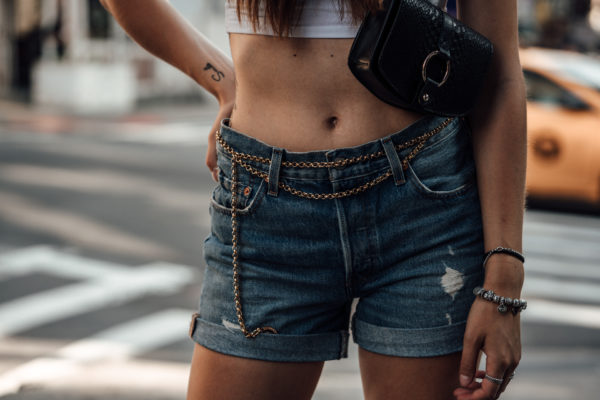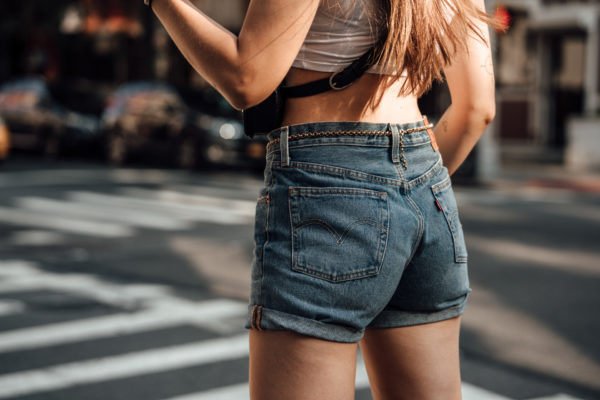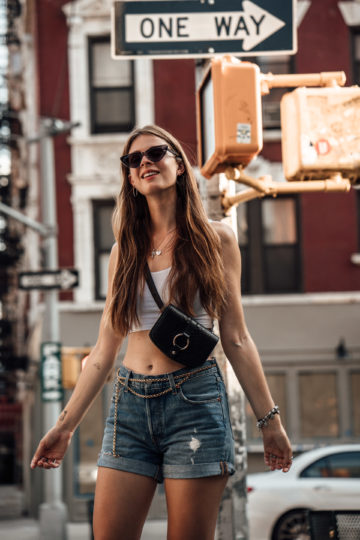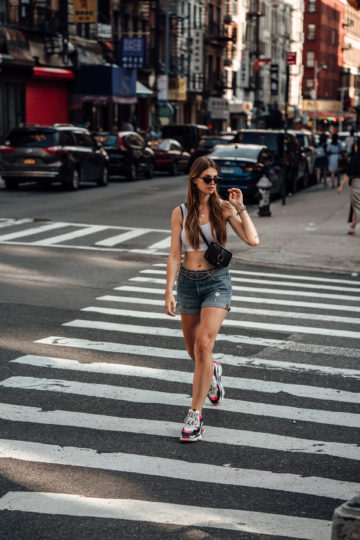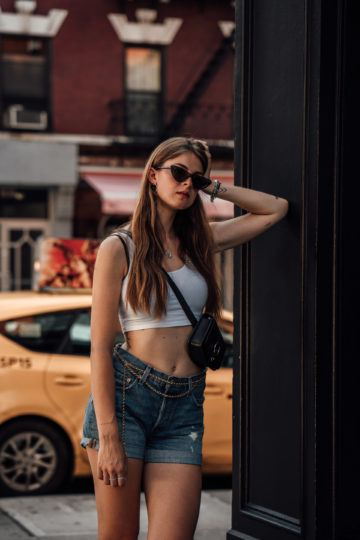 *Ad, brands named – Levi's Shorts || American Apparel Top || Balenciaga Sneakers || & Other stories Bag || Chimi Sunglasses