Blog Posts of the Week
This past week was all about our short trip to New York at the beginning of August. I shared three of the outfits I was wearing when we were there, and it's actually all three outfits we took pictures of. But don't worry, I still have some pictures I can share with you next week and the big NYC travel guide I've been working on for the last days is part of it.
But back to the three outfits, I shared last week. You know, how much I love NYC and that it always inspires and motivates me. And I actually think that's something you can see in the pictures I shared last week. All three outfits are quite simple and perfect for the everyday life, but they don't look boring at all. One day I was wearing a white button down dress I combined with my Balenciaga Triple S sneakers and a chain belt. The other day I was wearing the sneakers again, but that day in combination with a black dress and yes, I was also wearing those ugly sneakers in the third outfit I shared last week. But that time I combined them with denim shorts and a crop top. Even though I was wearing the same pair of shoes in every single outfit, they all look different. Have a look yourself and let me know which one you like best.
Looks of the Week
Guys, I am so sorry to tell you again, that I don't have a lot of outfits I could share with you today. I actually can only share three outfits as these are the only ones we took pictures of. I was wearing all three outfits for a lookbook I filmed last weekend. But hey, better than having nothing to share with you today: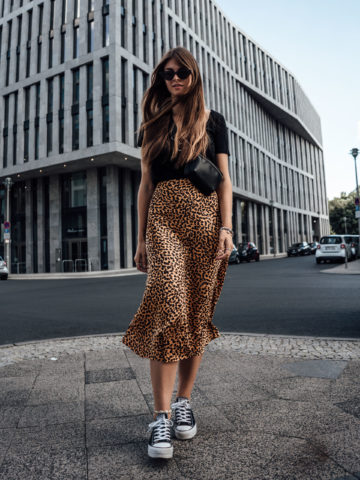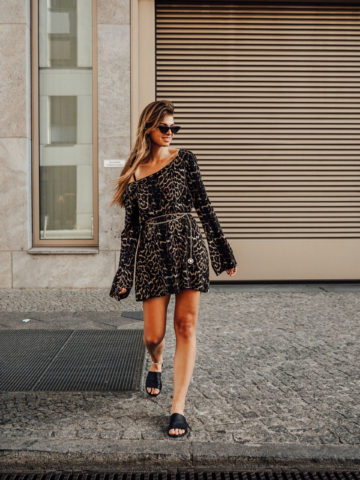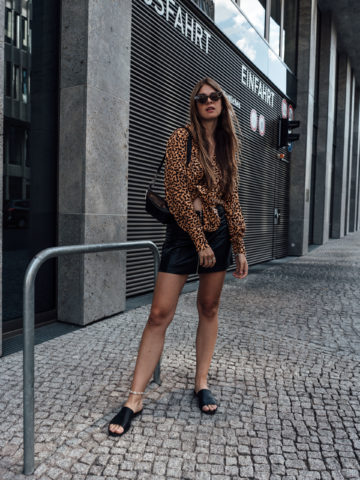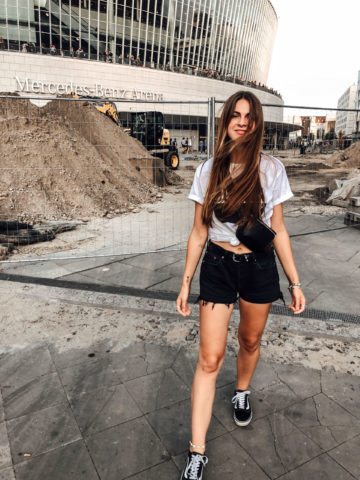 What happened the past week
This past week isn't something worth talking about haha. We spent the past weekend working on the blog and also the YouTube channel, where filming a lookbook and planned our trip to Hong Kong and Indonesia. On Sunday I saw my family for lunch, and afterwards, I met up with Levi's and some other bloggers because we were going to the Justin Timberlake concert in Berlin. That was the most exciting thing that happened last week and something I was looking forward to for so long. I love his music, and his concerts are always a highlight, and so was this one.
We went to bed quite late on Sunday and slept in on Monday, which wasn't planned. I had to hurry a little bit once I woke up because I was meeting up with another blogger from Berlin to make some plans for the upcoming Fashion Week season, for Milan to be exact. I was already feeling a bit under the weather that day and decided to stay home and work from there afterwards. On Tuesday and Wednesday, I was at the office and worked all day, so nothing exciting about these days to talk about at all. But wait, on Wednesday I went to another concert together with my boyfriend. It was from two German artists, Savas and Sido, and we had a great time. Unfortunately, it wasn't the best idea to go, because from Thursday on I was feeling so sick, I had to stay at home. I was sleeping almost all day, trying to get better as soon as possible. This sickness had the worst timing ever, but sometimes you just have to listen to your body, and when it says "rest" you better stay home and rest and yep, that's what I did the rest of the week.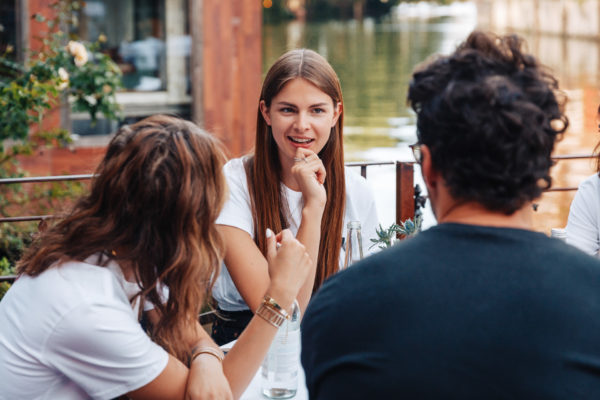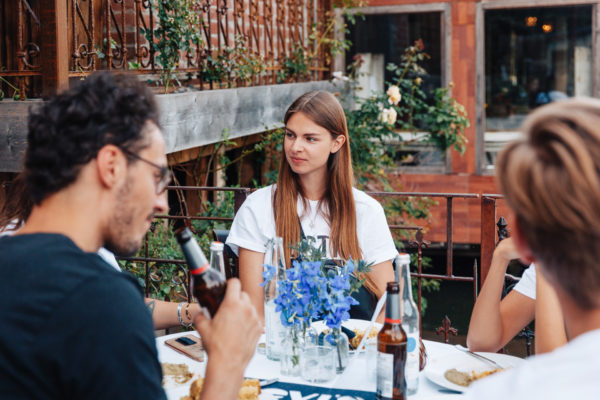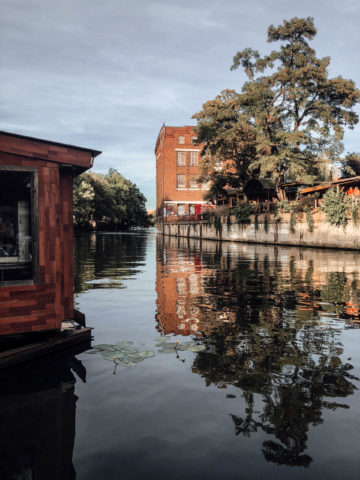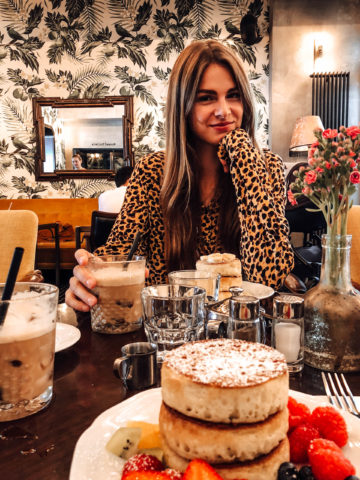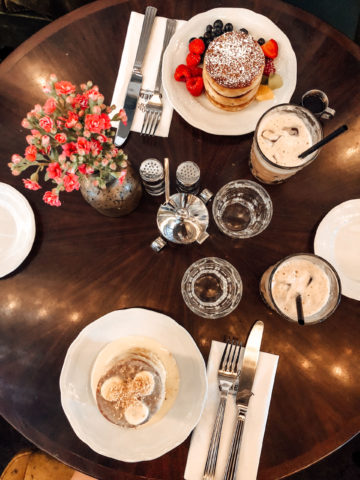 Videos I shared last week
As I am currently super active on my YouTube channel, I thought, why not share the videos that went only the past week here on my blog as well. I've been talking about YouTube and how I want to do more on that medium a lot, but I actually forgot to talk about it once I finally started publishing videos there. So we started about a month ago, I think, and since then I published a new video almost every single day. Most of the videos where vlogs from all the travels we did the past and this year. So far I shared my trip to Spain last summer, Amsterdam, Bali and Lombok, Lisbon and Cascais as well as Miami and Ibiza. And this past week I finally published the first videos from our trip to Crete in June. You can find the Crete video here and the second one here. I also published our vlog from the WCD in Frankfurt in June and a Lookbook in which I was sharing four outfits with Leopard Print pieces. I would mean a lot to me if you stop by and let me know how you like the video content. Also don't forget to like and subscribe, if you like it! xx