Happy Wednesday guys! After a day off, it is time to continue sharing my New York outfits 🙂 I am currently also working on a travel guide, but this will probably take a little bit longer as I have a lot to write about. But for those who don't want to wait any longer, you can just continue reading, and at the end of this post, you will find some travel tips as well as I am splitting up everything.
But first, let's talk about this outfit I was wearing on our last full day in New York. It was a day I got changed a couple of times, and that's for two reasons: first, we had to shoot a lot of content, and secondly, it just was a very hot day, and I was sweating a lot hahaha.
Wearing a black dress and ugly sneakers in New York
Bringing my Balenciaga sneakers to New York was one of the best decisions as they are by far the most comfortable shoes I have in my closet at the moment. I had other shoes with me, and I tried to wear them as well, but I always ended up wearing those ugly sneakers after a little while as my feet hurt from the other shoes. Also, I do love combining summer dresses with ugly sneakers so no wonder I was wearing this black dress in combination with my Balenciaga Triple S sneakers.
Creating contrasts is one of my favourites things when it comes up to putting together an outfit or when planning a shoot. Meaning, that I either wear clothes not all of you probably would wear together OR choosing locations that actually doesn't match the outfit. In this case, I obviously went for the contrast outfit-wise.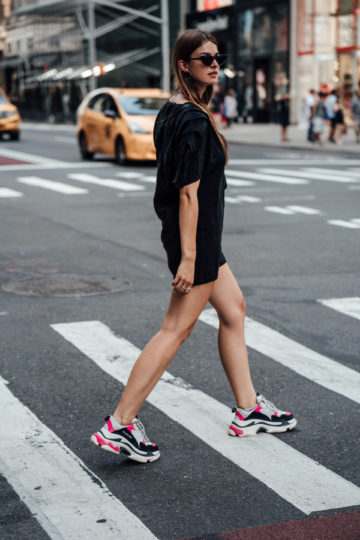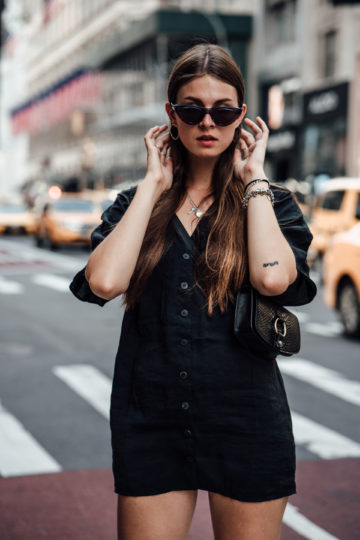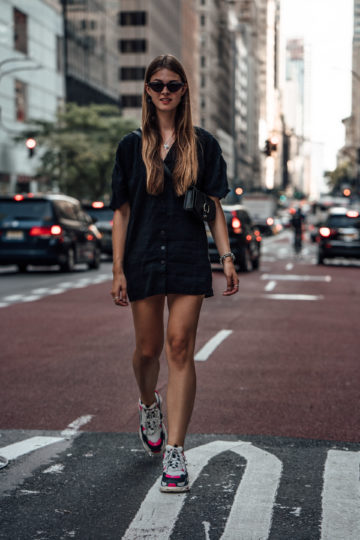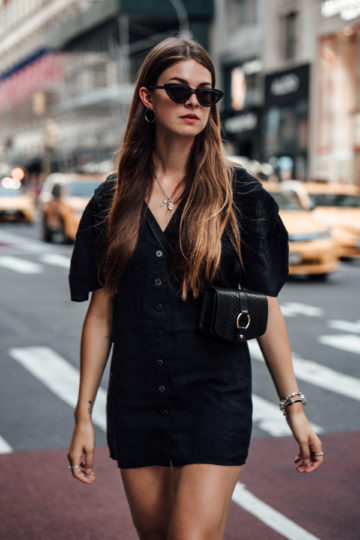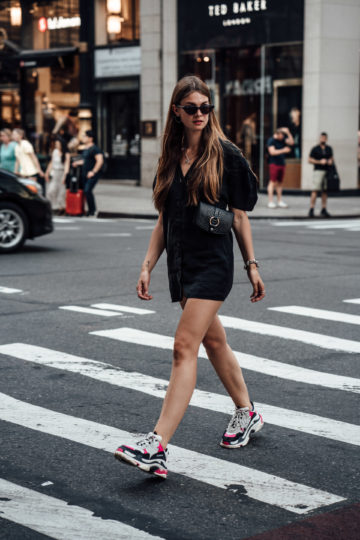 And as the sneakers are very eye-catching, I didn't have to add any other clothes or a lot of details, and I was very thankful for that as it was such a hot day in NYC. All I put on to finalise the outfit were my Chimi sunglasses, some pieces of jewellery and my & other stories belt bag worn cross-body.
My favourite places in New York City
On Instagram, I asked you guys, what you would like to know about my trip to New York and what I should share in a travel guide. As my travel guide is already super long, I decided to take a few things and put them in my outfit posts to New York. So one of the things you wanted to know is my favourite places, and you don't only want to know sights, but also some nice areas and secret places.
Unfortunately I haven't spent enough time in New York to share secret places, and actually, some of the sights are part of my favourite places in New York. My number one tip for a trip to New York is to walk. Leave the place you are staying at and just start walking. You don't need a map or a plan, because you will pass plenty of beautiful places and probably discover some not so crowded and touristy ones. Some of the areas I enjoyed most during this past trip were East Village, Greenwich Village and Soho. But, of course, I also love walking across Brooklyn Bridge and spending some time there as well as Central Park. Brooklyn, by the way, is super nice as well!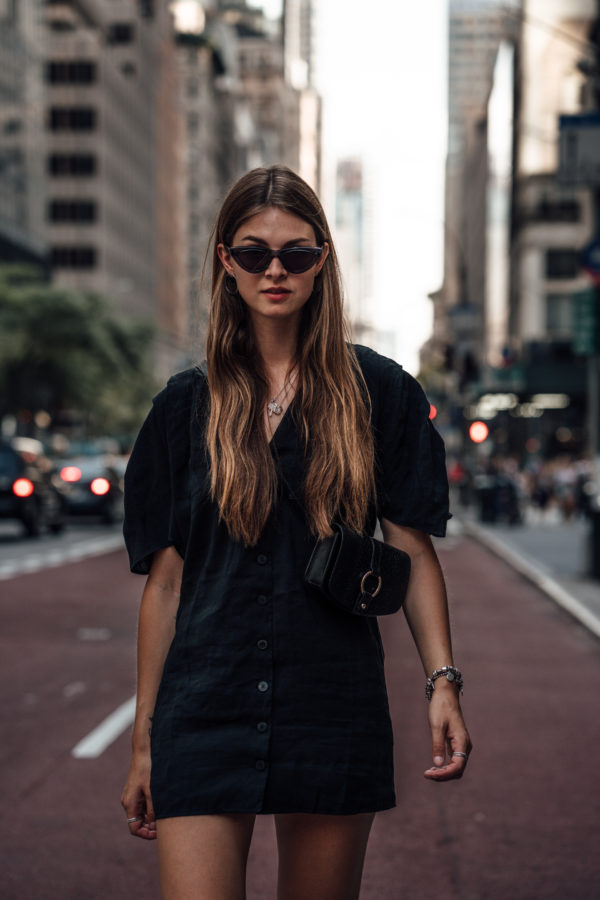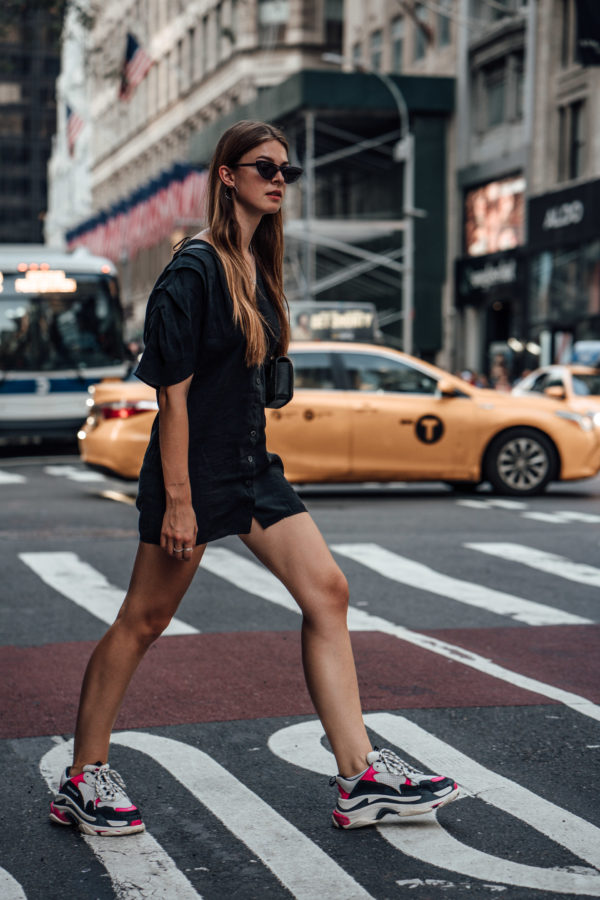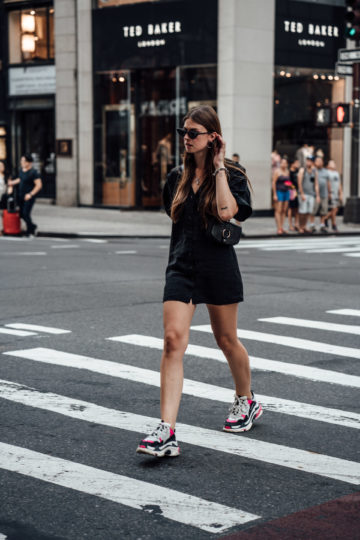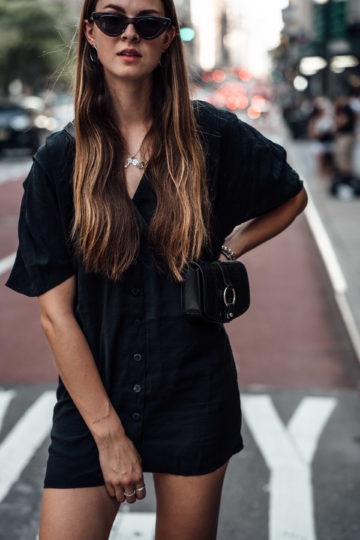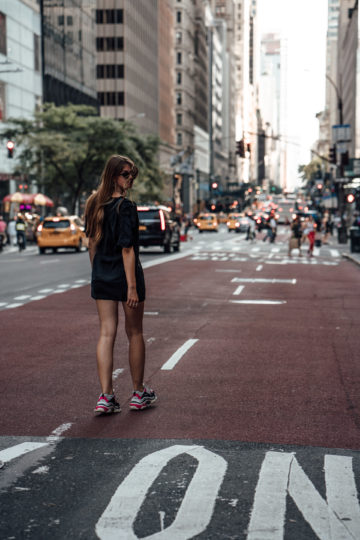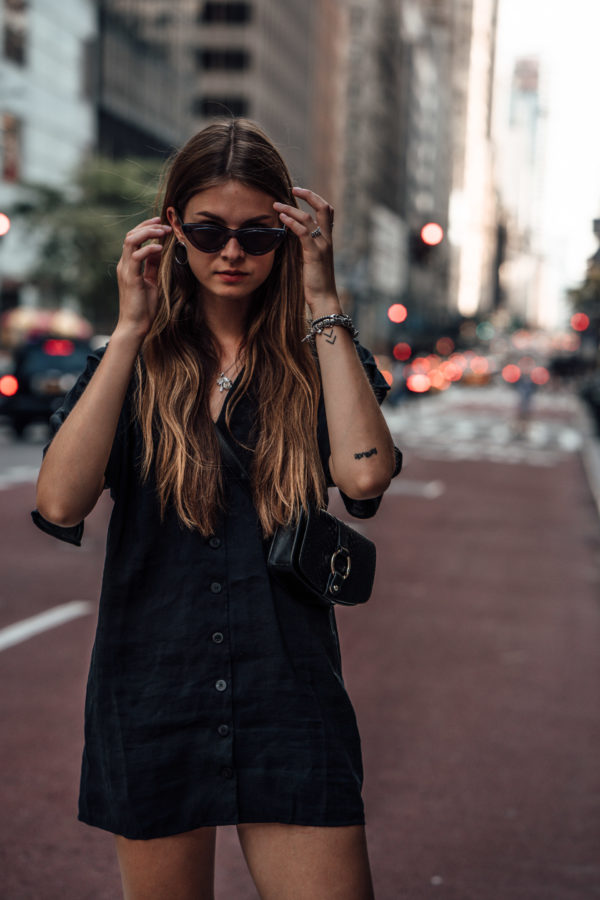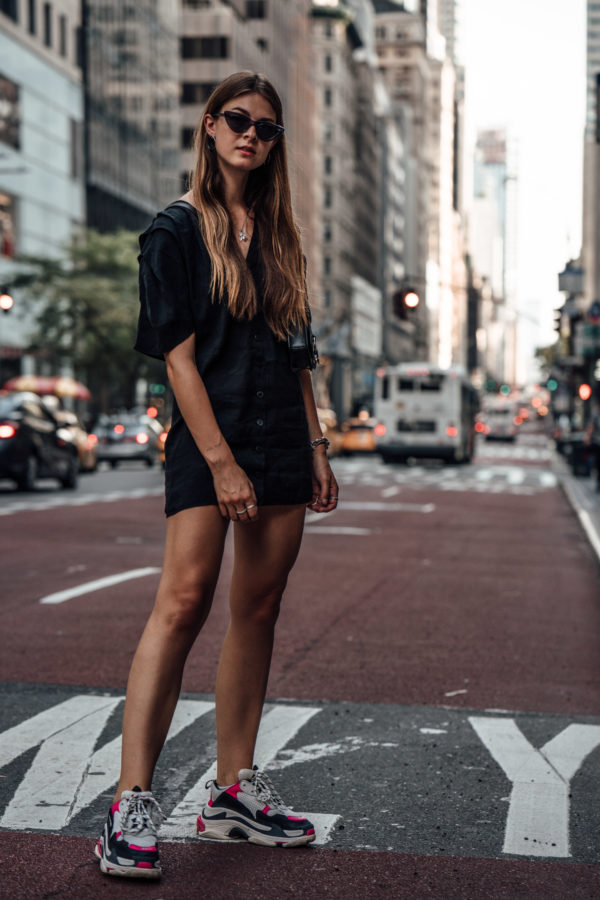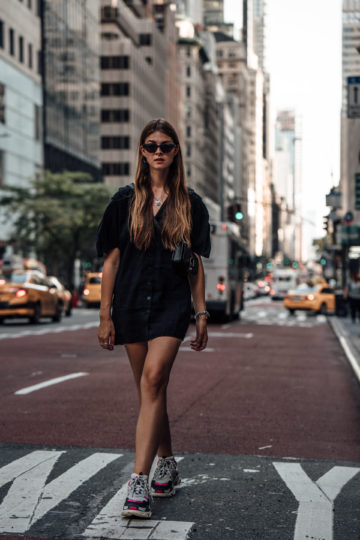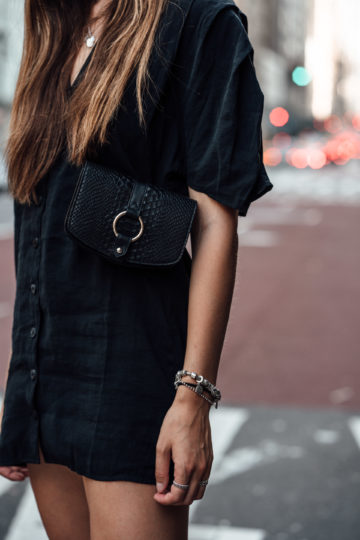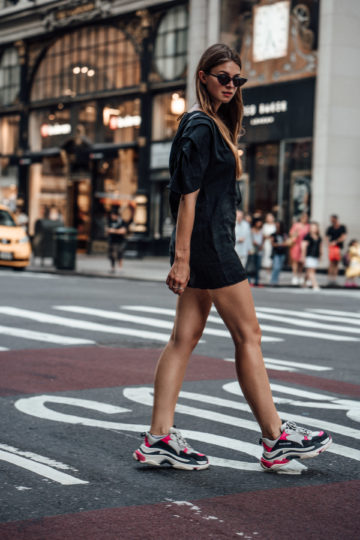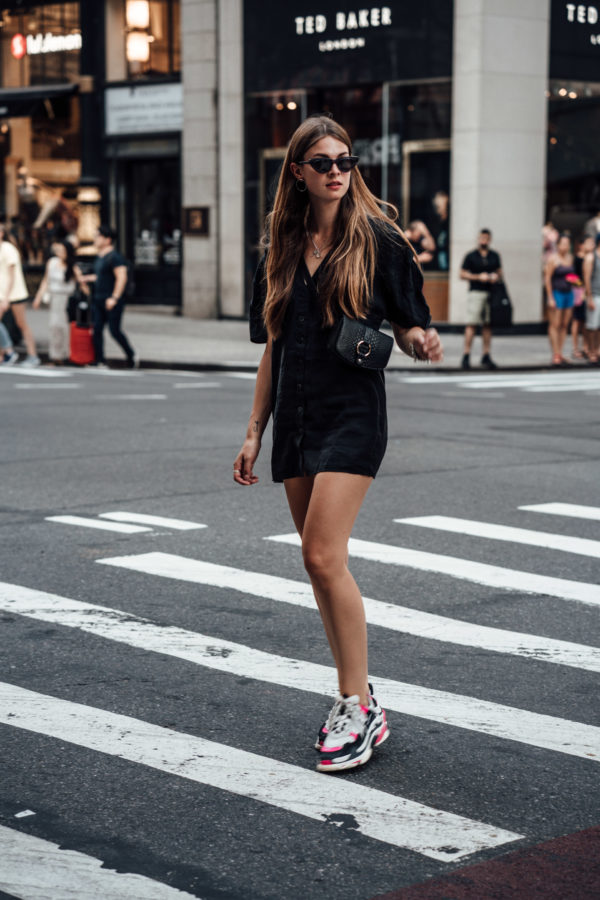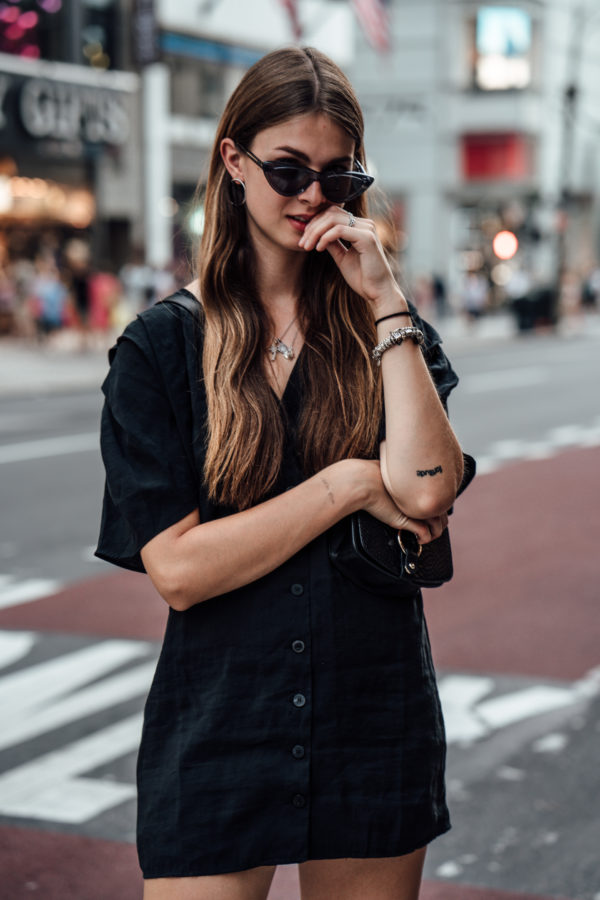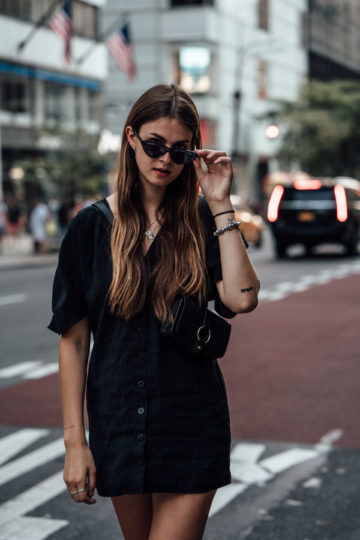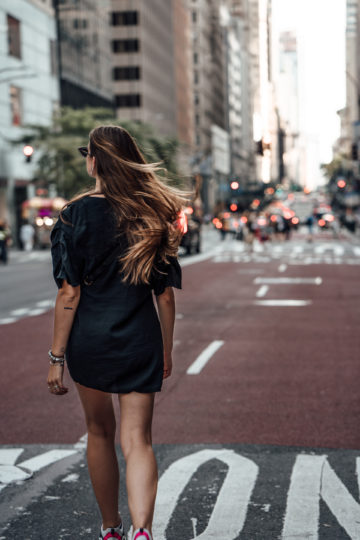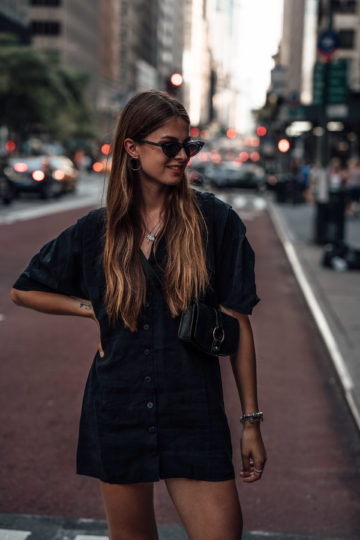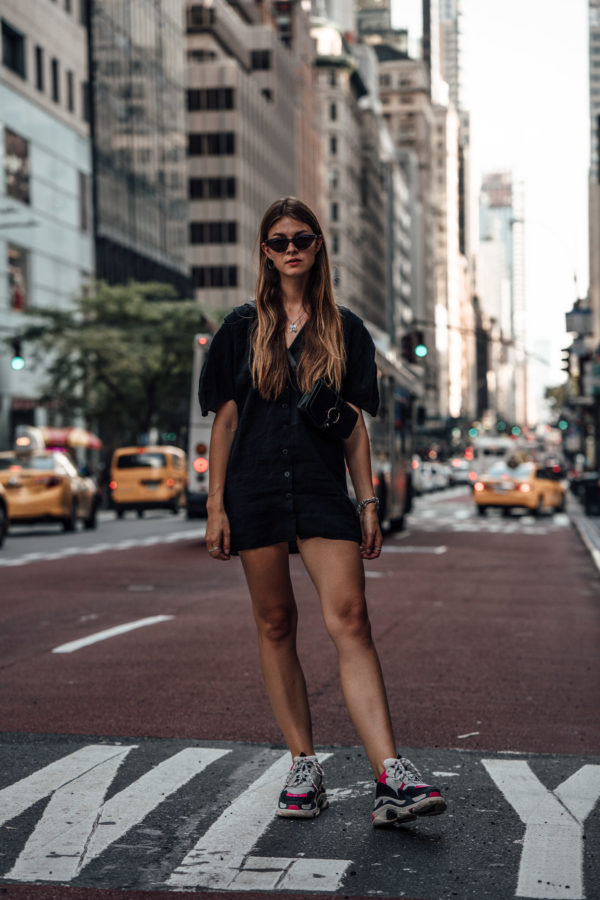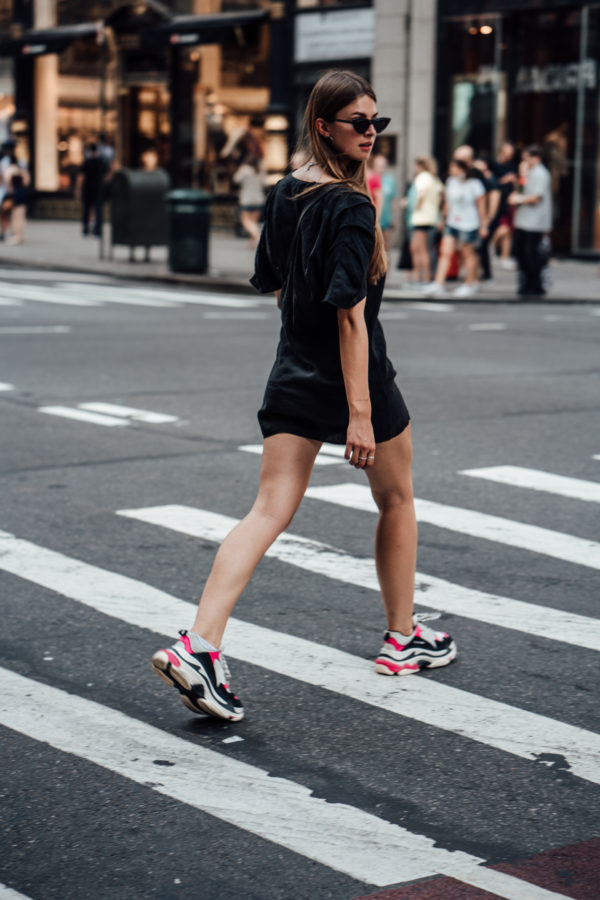 *Ad, brands named – Zara dress || Balenciaga sneakers || & other stories bag || Chimi sunglasses