There are several ways how to combine colours in an outfit. One of these ways is to wear mathing clothes and that's what I did the other day. 🙂 I prefer combining the same colour, because it isn't always easy to combine other colours, there are a few things you can go wrong with… it's always easier to keep it in the family. 😉
I decided to wear only two colours: black and pastel blue – well and a bit white… I set the focus on the shoes and jacket. 🙂 I chose black as combination to emphasize the pastel colour strongly. I still love this biker jacket and I'm so happy I bought even when I was a bit unsure whether I'll wear it often or not. Now that autumn is just around the corner, I think I'll wear this jacket more often, because it adds this summery feeling to every look. And summery feelings are what we really need when it comes to gloomy and rainy autumn days, right?
I really like this look, what about you? Let me know what you think by leaving a comment or clicking the heart on the right! 🙂 Thank you xx
P.S.: Did you recognize that we have a new lense for our camera? It's a Walimex Pro 85mm 1:1,4, you can find it on Amazon here.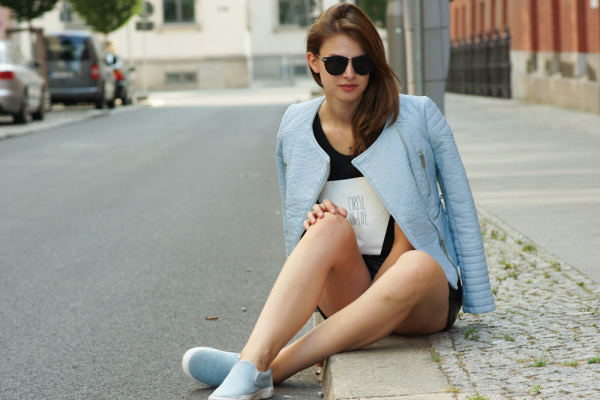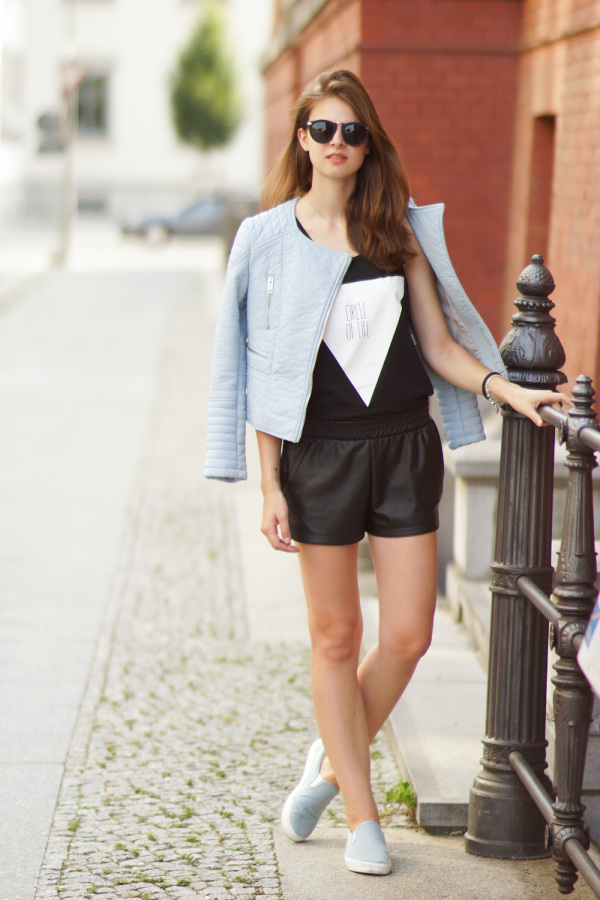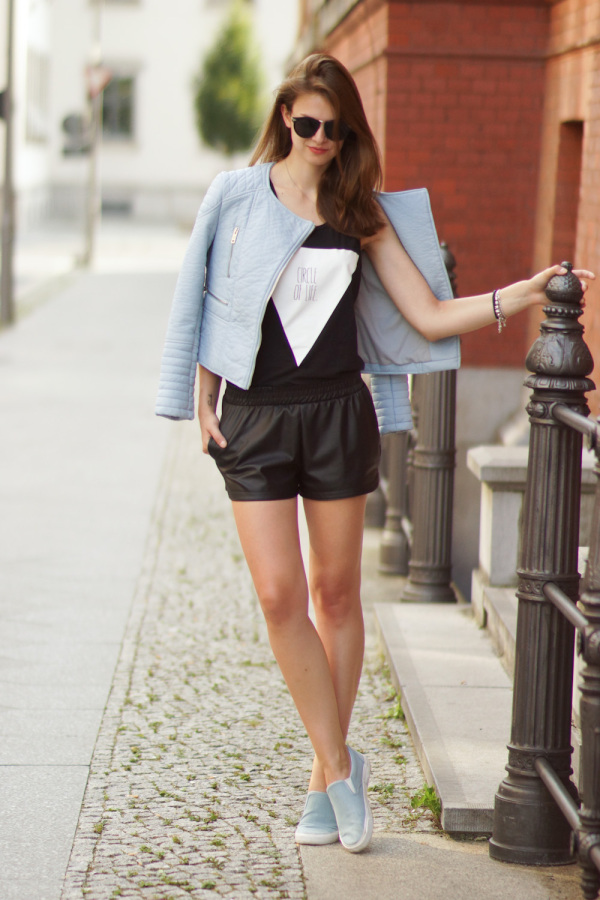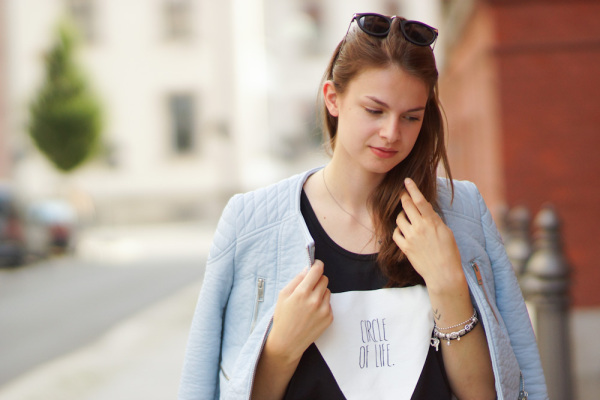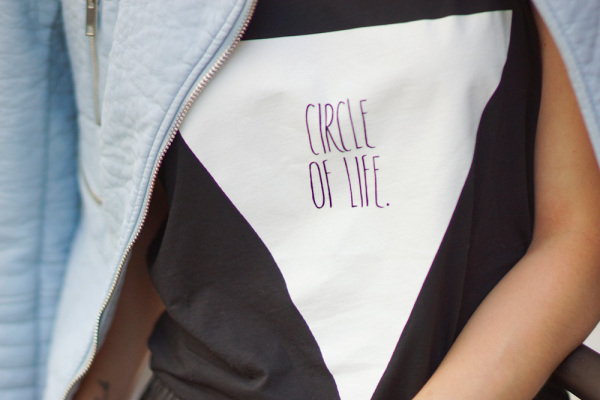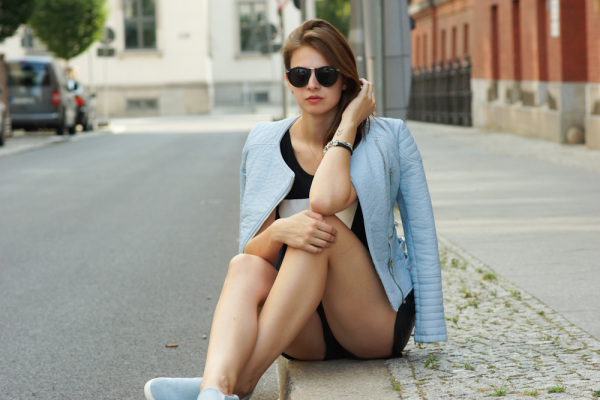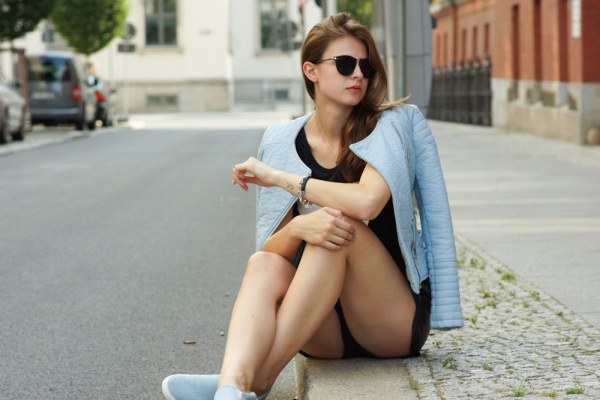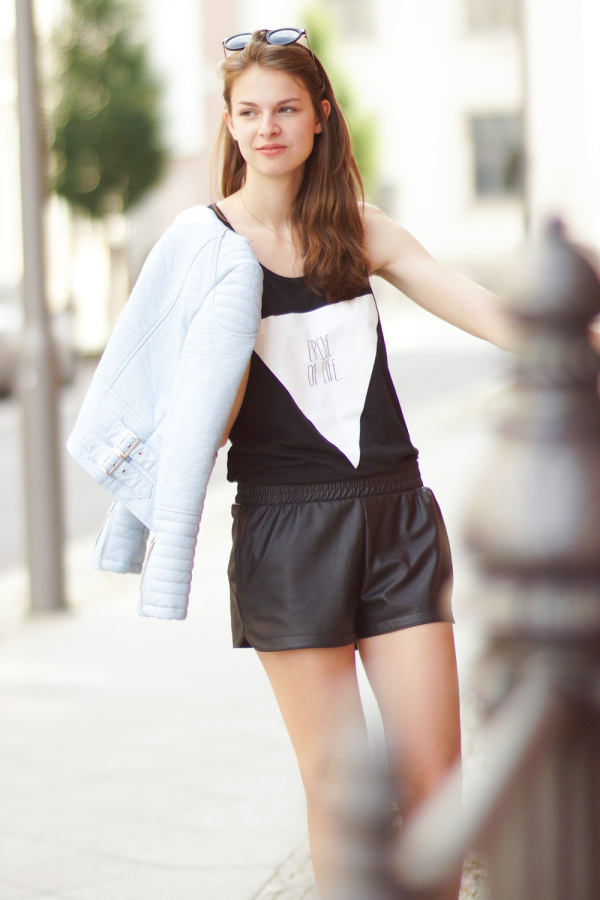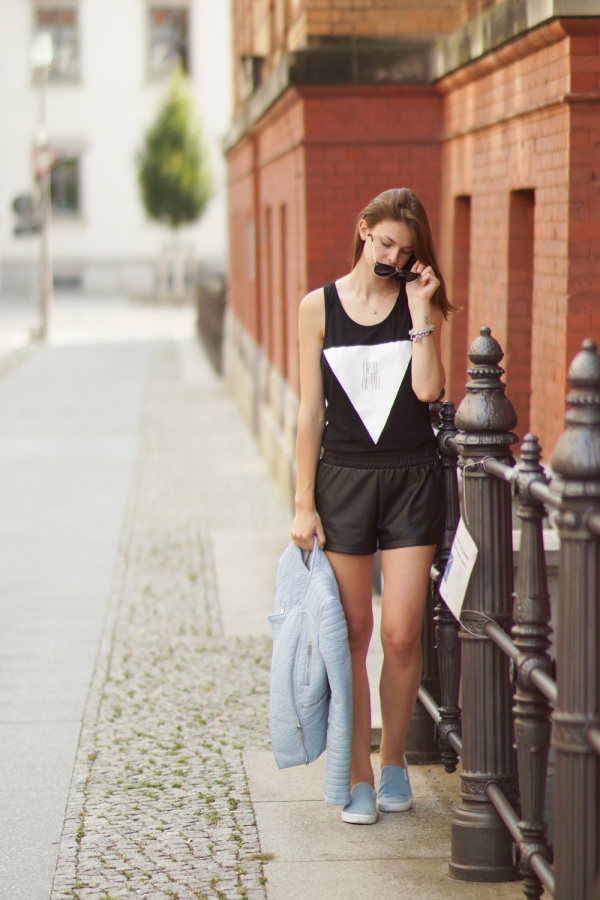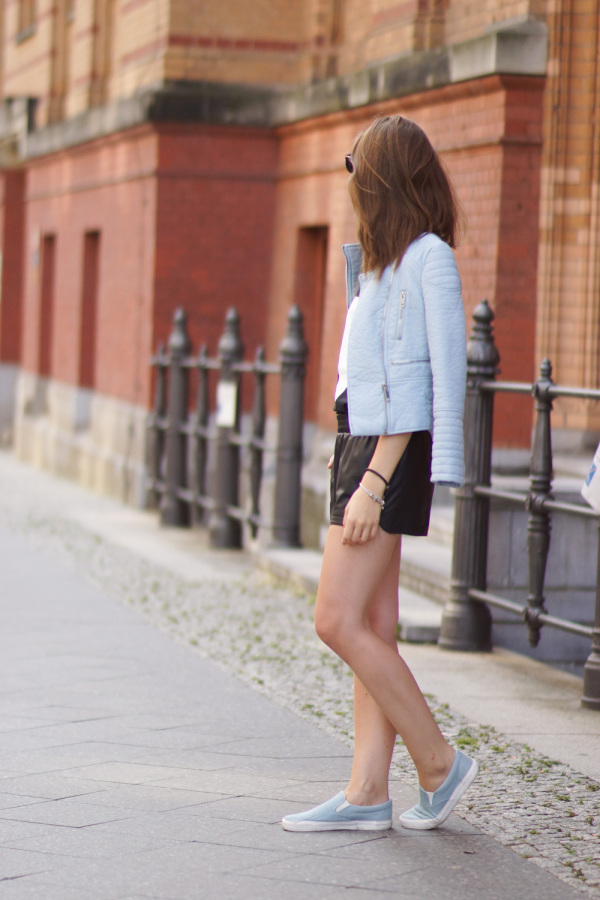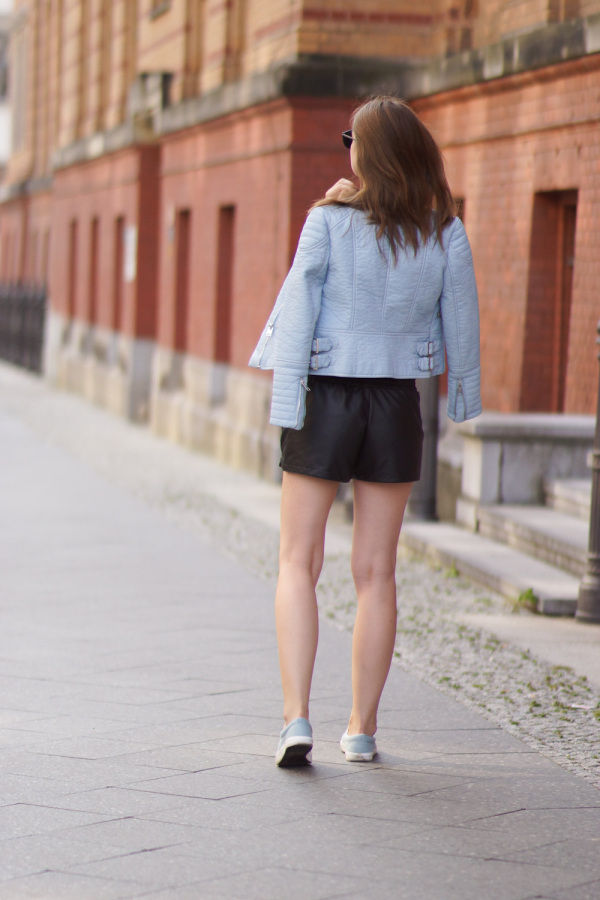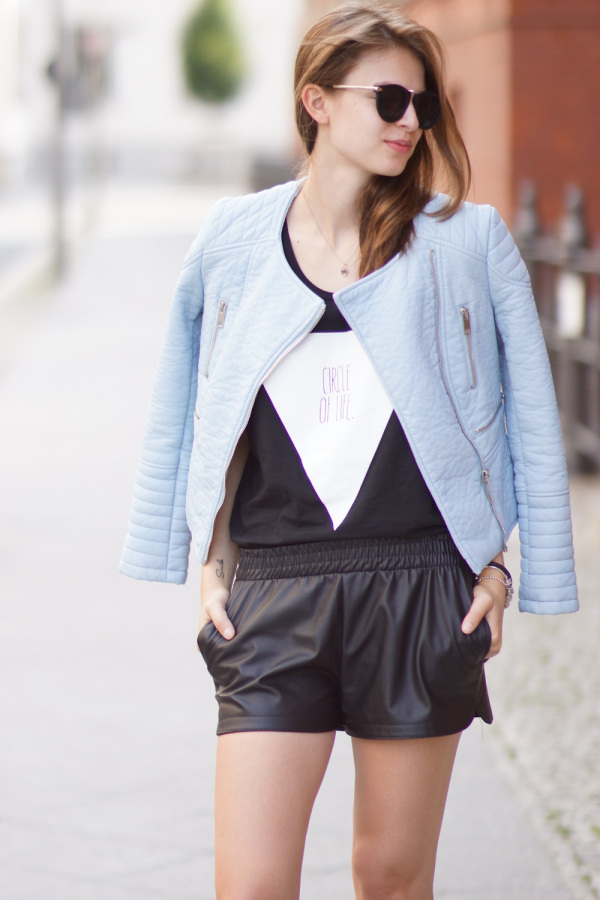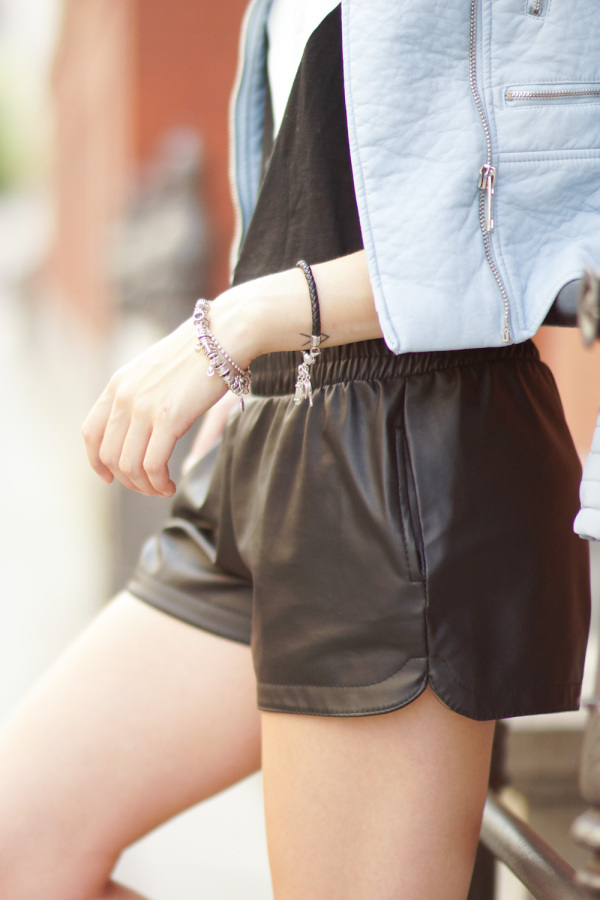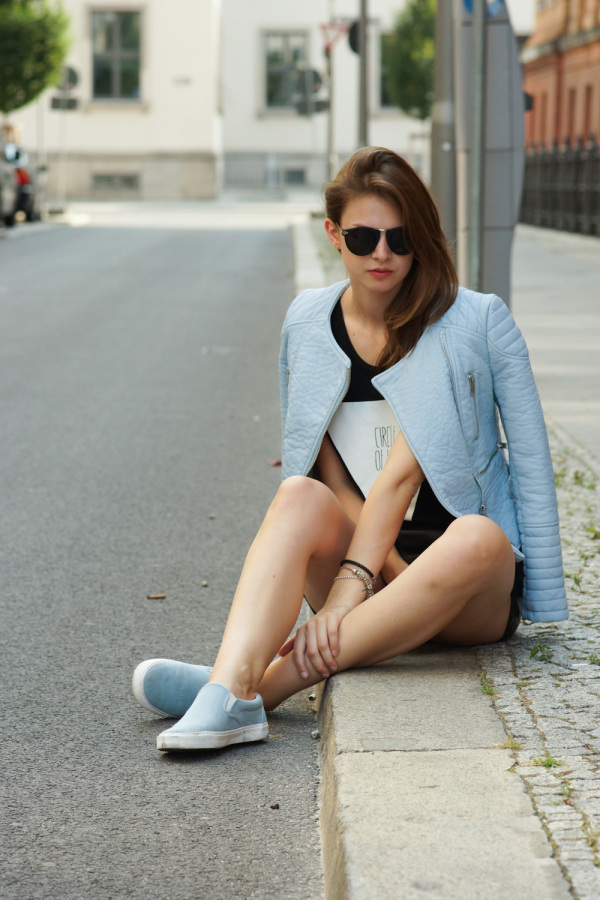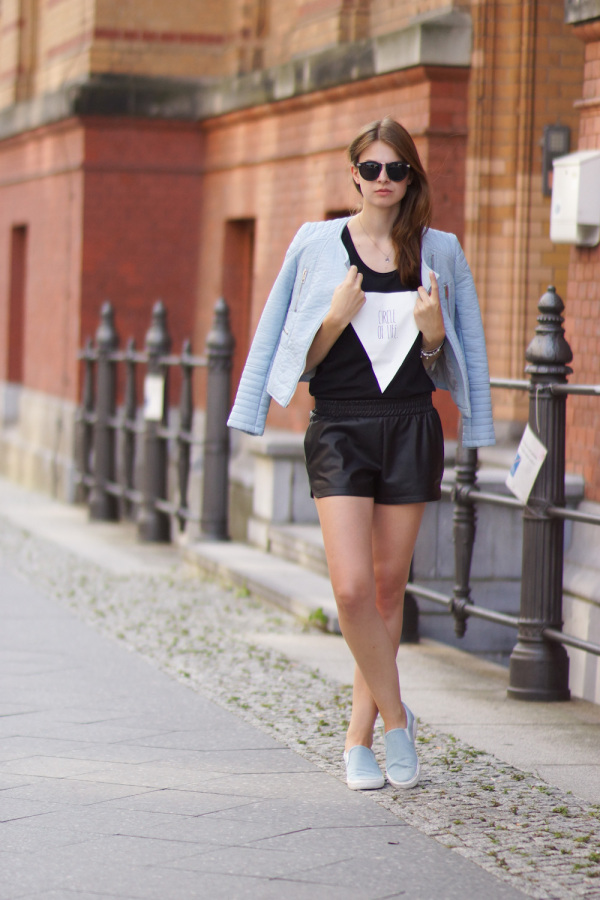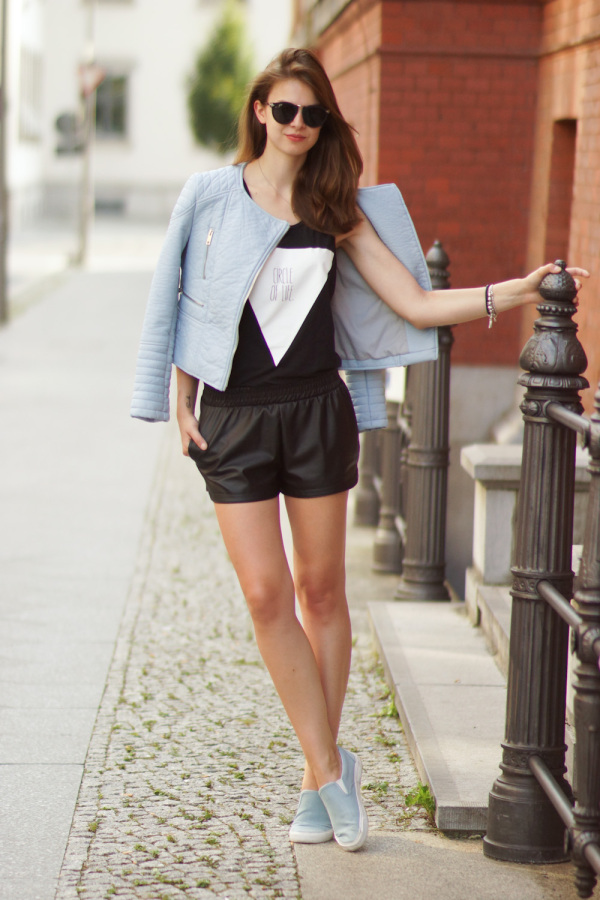 SHOP THE LOOK // SHOP SIMILAR CLOTHES