I was looking for a nice suit for a loooong time and I finally found one at Blackfive. 🙂
Well, some of you might think of a business outfit, when talking about a suit. But a suit don't have to be something you can wear in the office only. It don't have to be classic and black or something like that. A suit is something you can wear in your everyday life as well. But then you shouldn't choose one of those chic ones, you shouldn't choose one you would wear for work. There are so many different suits, offering one for every occassion. There are a lot of styles: e.g. cropped, oversized, boxy, double-breasted and slouchy.
The one I was wearing is a boxy one (the jacket). I really like the cut and print: the top is cropped and boxy, the shorts are high waisted and both have this pretty cool leaves print that reminds me of summer..
How did I combined my new suit? With a simple white top and High Heels. I added some accessories such as my PINK by Victoria's Secret cross-body bag, the Bershka necklace and my DKNY ceramic watch. Simple yet chic. This suit doesn't need a lot of accessories and extras.
It's the weekend, so what are you up to? What ever it is, enjoy your day! xx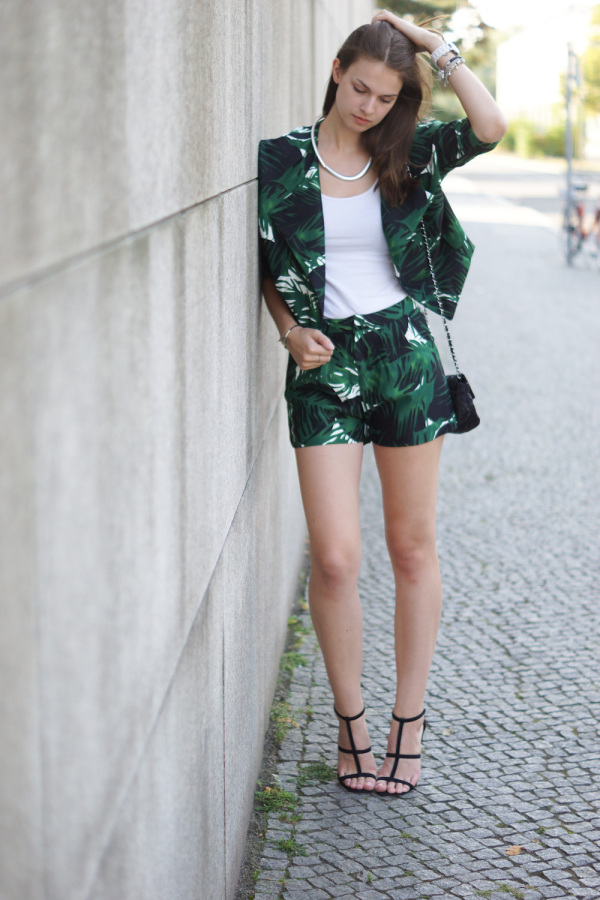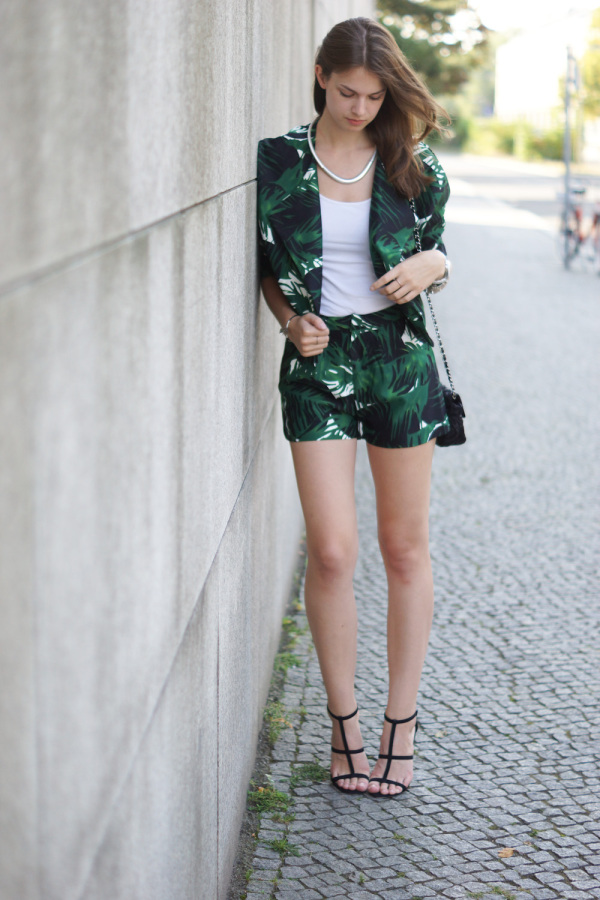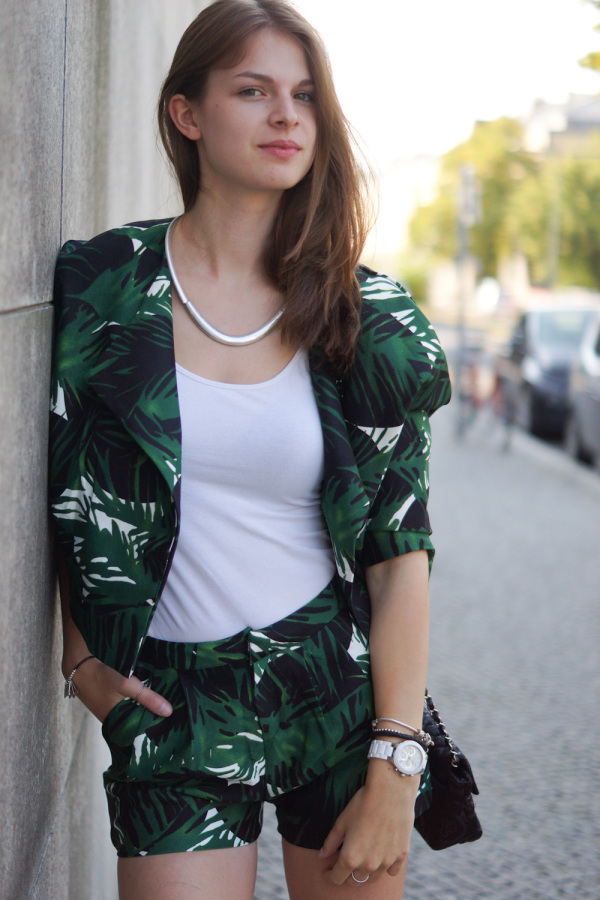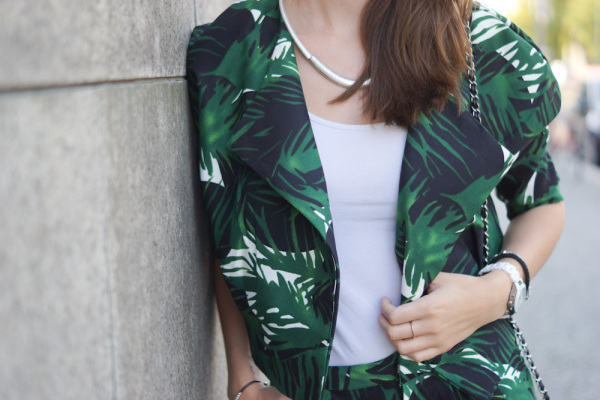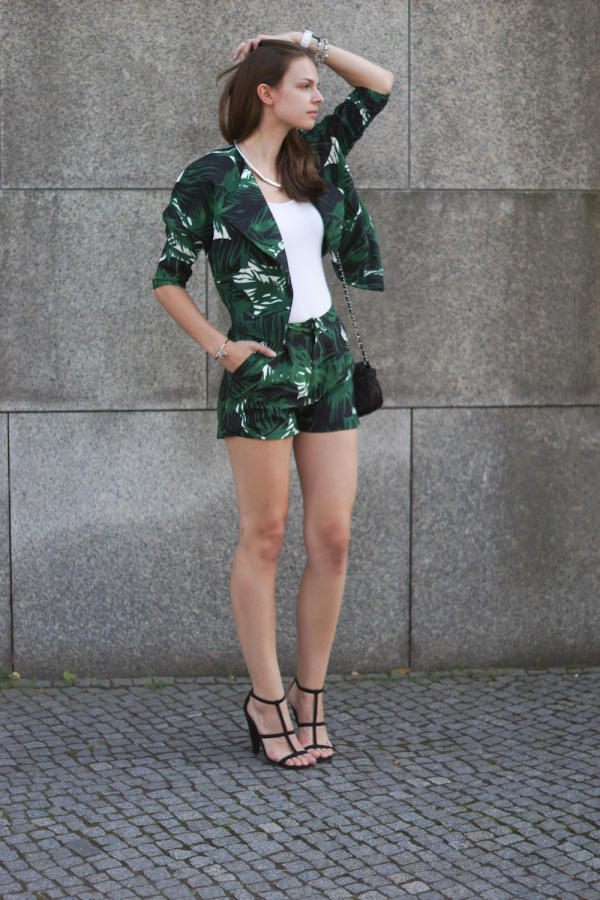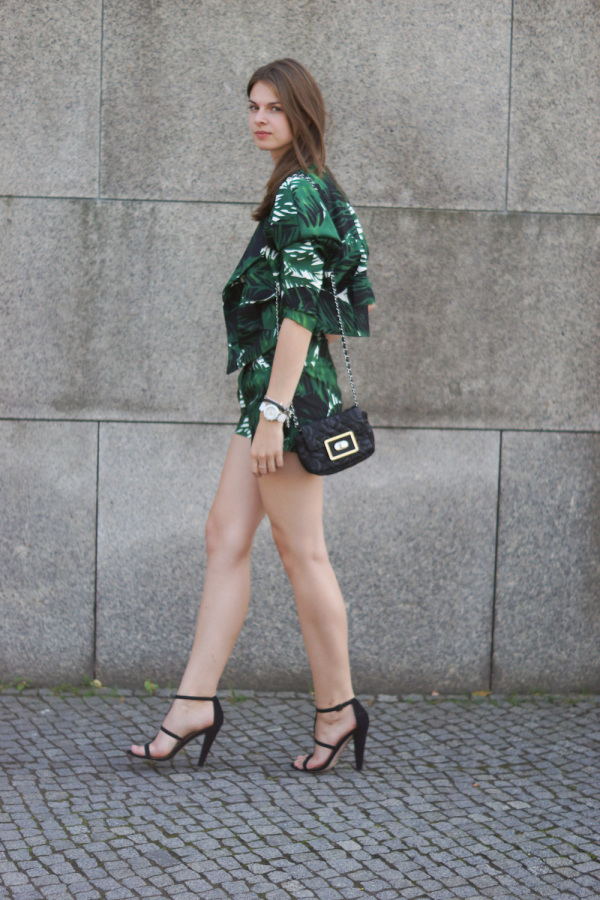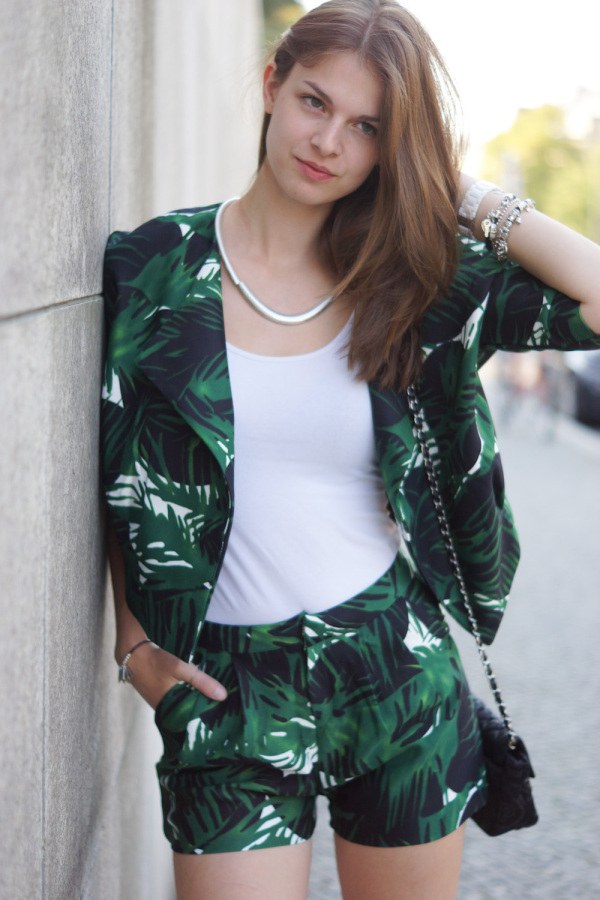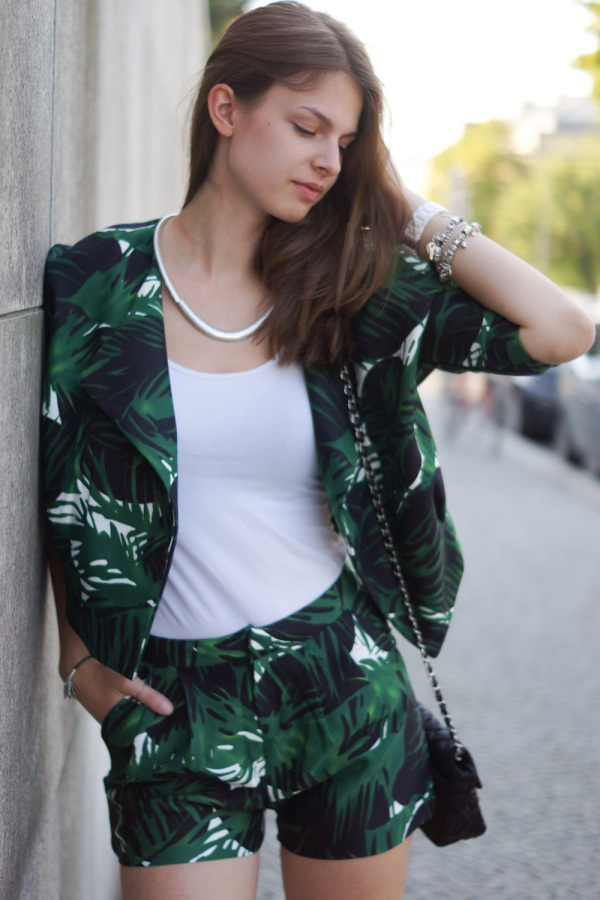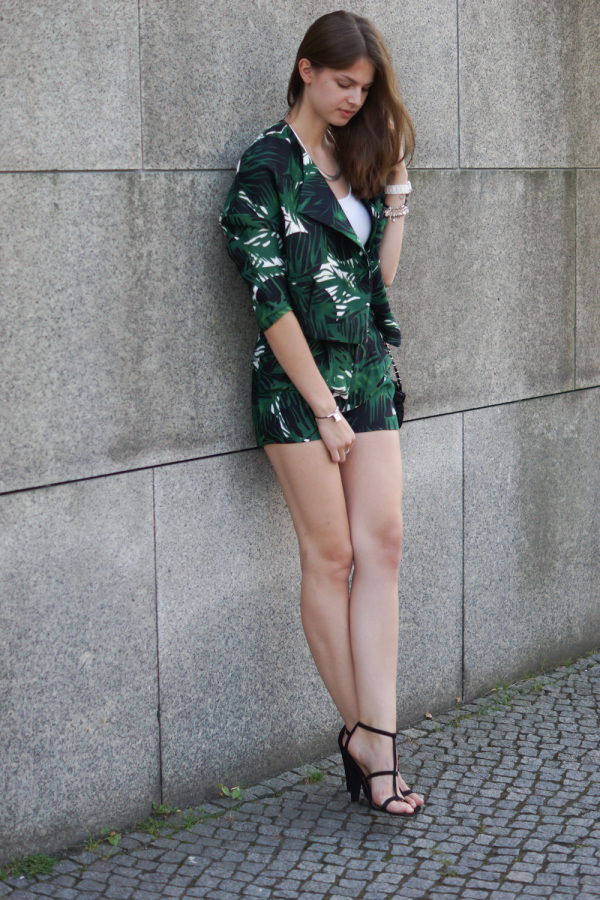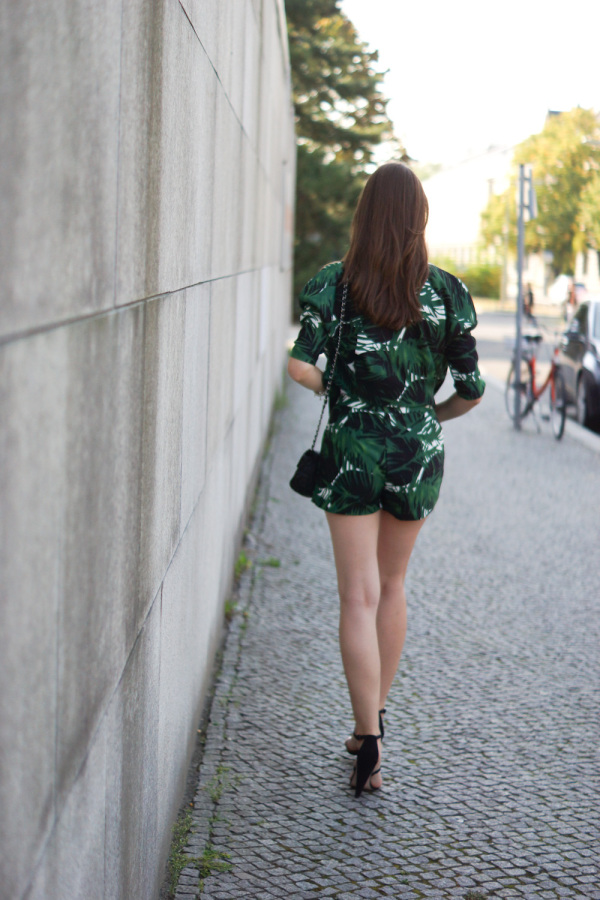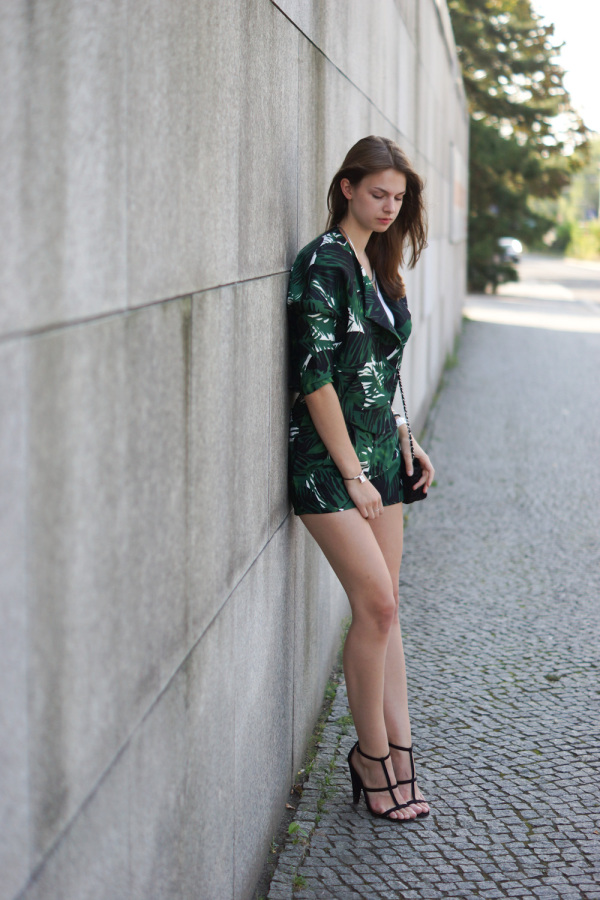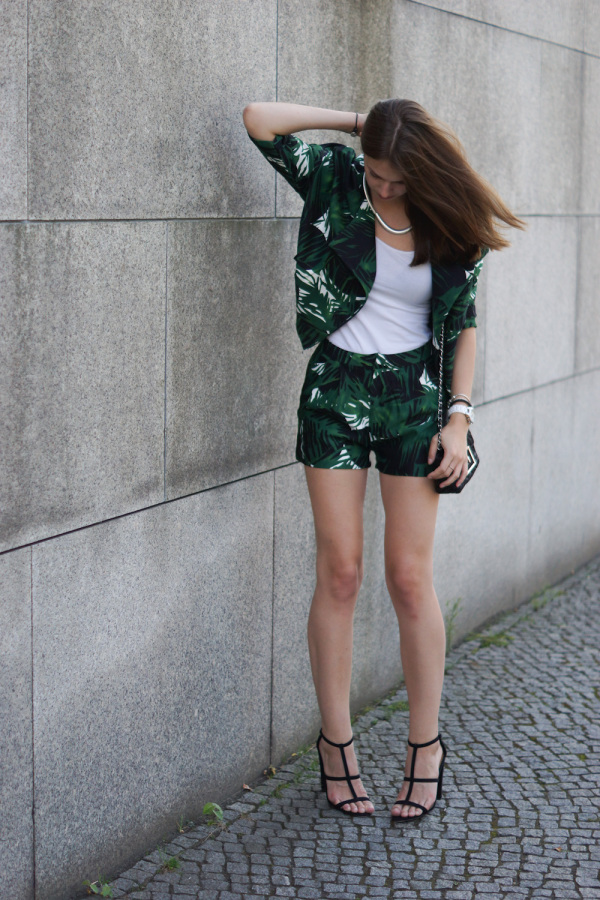 SHOP THE LOOK