Blog Posts and Youtube Videos of the Week
Due to the holidays I barely worked, and due to that, I didn't share a lot on the blog this week. But I know, that you guys also spent a lot of time with your beloved ones and probably didn't spent a lot of time online reading new blog posts, did you? But since New Year's Eve is just around the corner, I had to publish this one post I had been working on for a while: a post with a selection of New Year's Eve outfits. If you still don't know what to wear tomorrow, you should have a look at the post, and maybe I can help you choose your outfit for the last night of the year. Also, you still have a few hours left to go shopping tomorrow, so don't worry, I am sure you will find the perfect outfit just in time 🙂
On YouTube, I was a bit more active and shared three new videos. Unfortunately, most of them are in German as I shared a new episode of BBSTB (the series where Luisa and I talk about business related stuff) and a video about my everyday makeup which I use only three products for. I am everything but an expert when it comes to make-up, but I thought it might be fun to share what I do – even though that's not a tutorial you should take too seriously 😉 Other than that I shared a video lookbook with five different outfit ideas for New Year's Eve. It's the same outfits as I shared on the blog, but you might get a better look in the video.
Looks of the Week
Did I mention, that the weather in Berlin is very depressing at the moment? I probably did, and I keep on telling you, that we barely take outfit pictures these days. But during the holidays we were a little bit more productive so that I can share something with you today. Unfortunately, not all of the pictures I got are proper outfit pictures, but you will get an idea of the look: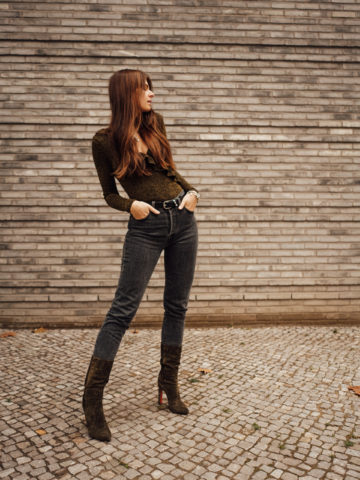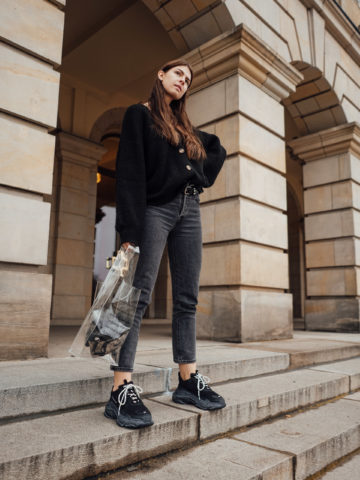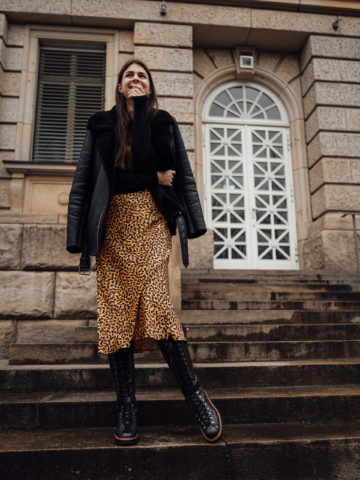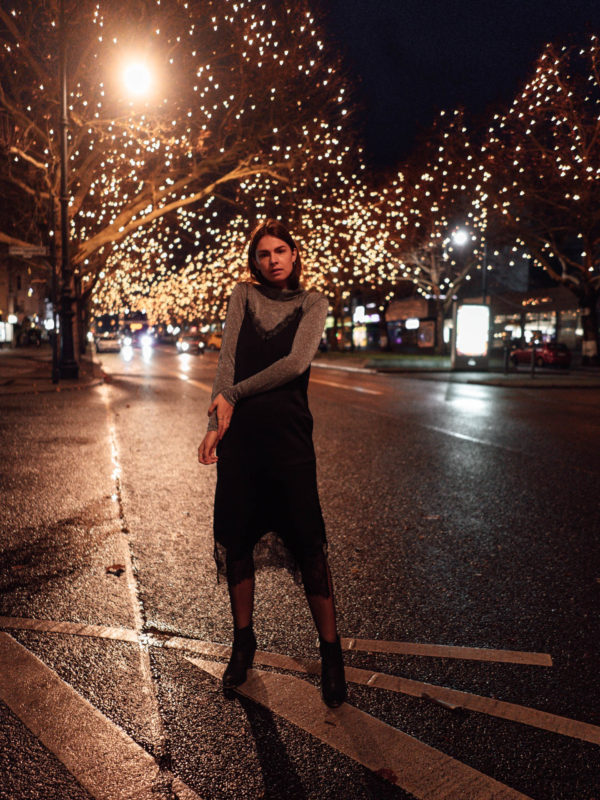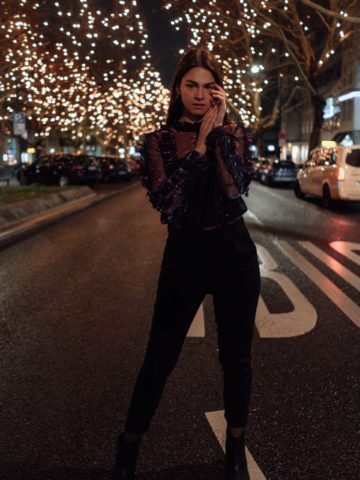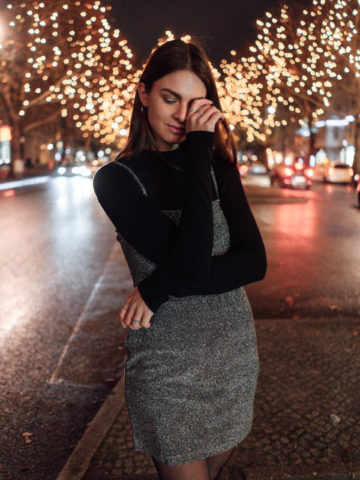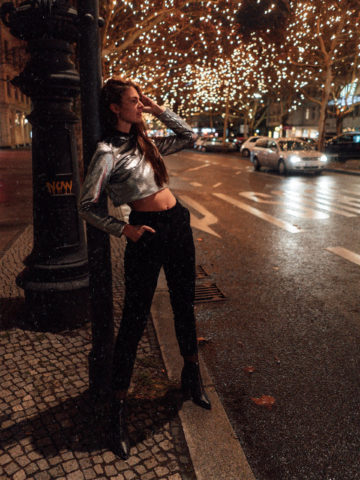 What happened the past week
The past weekend was quite busy because we had to buy some last Christmas gifts and spent a lot of time in the city. Other than that we watched some of my favourites movies such as The Devil Wears Prada and relaxed on the sofa. On Sunday I started the day with a boxing class, worked a little bit afterwards and watched series and movies the rest of the day.
Monday and Tuesday we were at our families places for Christmas. We had lots of food and weren't able to move afterwards haha. So on Wednesday we didn't do a lot but watching series, eating even more and working a little bit. I really needed some calm days, and that's why we did almost the same on Thursday and Friday as well. First, we wanted to spend these two days at the office, but we decided to work from home and just spent two or three hours at the office to do a couple of things we couldn't do from home. Other than that we went ice skating on Thursday in the evening, which was a bit annoying, because it was way too crowded that day. But we had fun anyways and did our 13 rounds á 400 meters. And that's actually it; there is not much more I could share about my past week as we didn't really do anything.