This post is part of the current Mood Week: Leo Print
I know, that not all of you liked the first Mood Week look, right? It's because not everybody likes to wear sweat pants, neither at home nor outside… well, that's ok. 🙂 Here is another look wearing the leo print and maybe you'll like this one.
Even a scarf is a garment
Is a scarf a garment or is it an accessory? Well, both. But in this outfit it works as a garment. It was my replacement for a jacket. 🙂 It was a cold, but sunny day and fortunately the sun is still warming, so the scarf was the right choice as long as the sun was out. I love this scarf, because it has the perfect size and of course I love the leo print and the red surrounding.
How to combine a leo scarf
But how to combine the leo scarf? For the second Mood Week outfit I chose my favourite combination: leopard and black. I wore a total black outfit and added the leo scarf as the cherry on top and to add some colour to this look. I set the focus on the leo scarf, because it's the key garment of this outfit. I love how it works as a jacket and how it looks. I'll definitely wear my scarfs this way more often.
What do you think?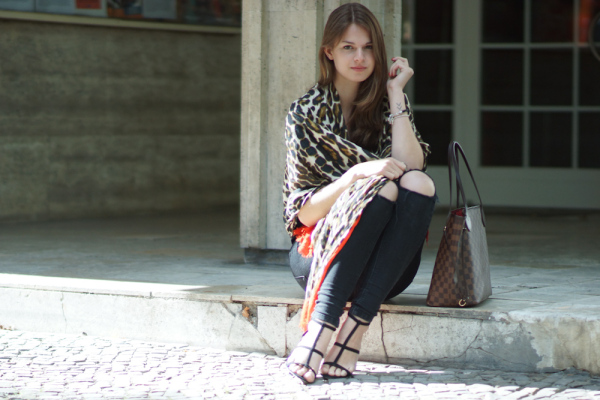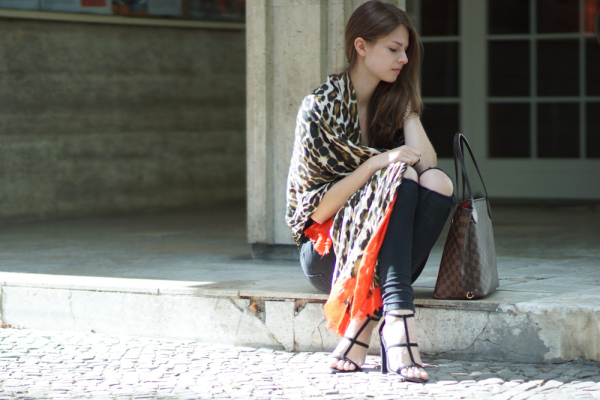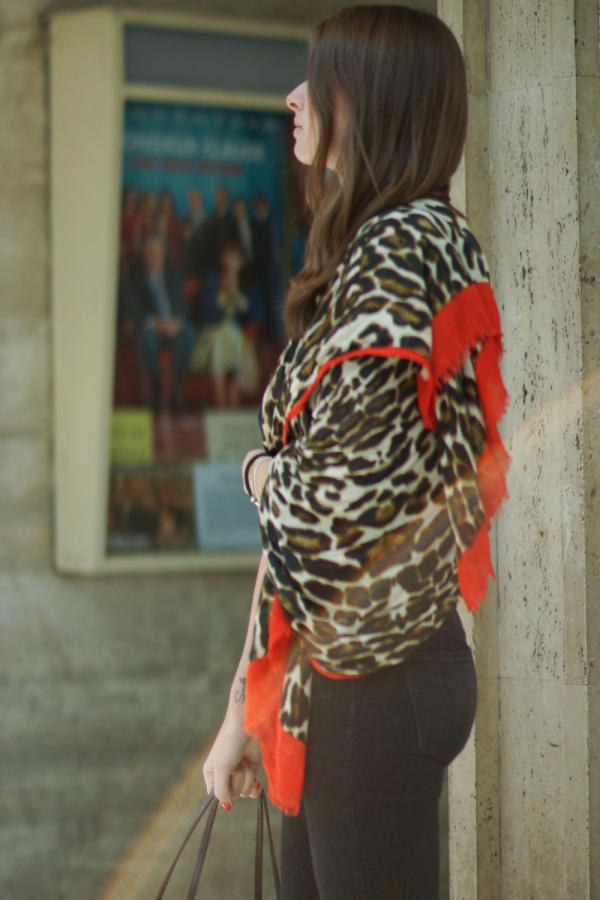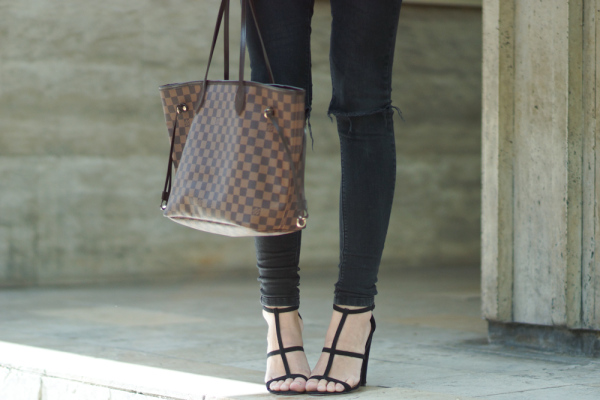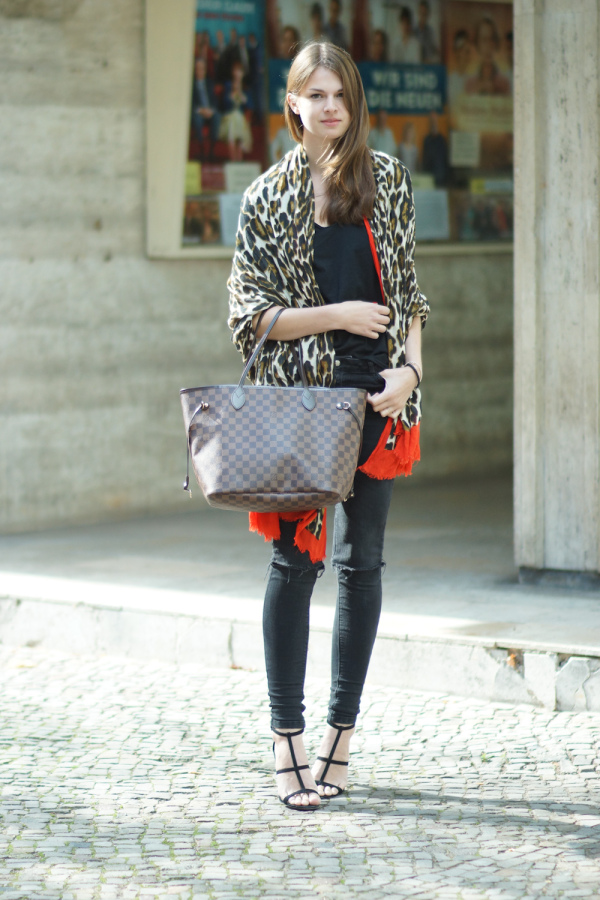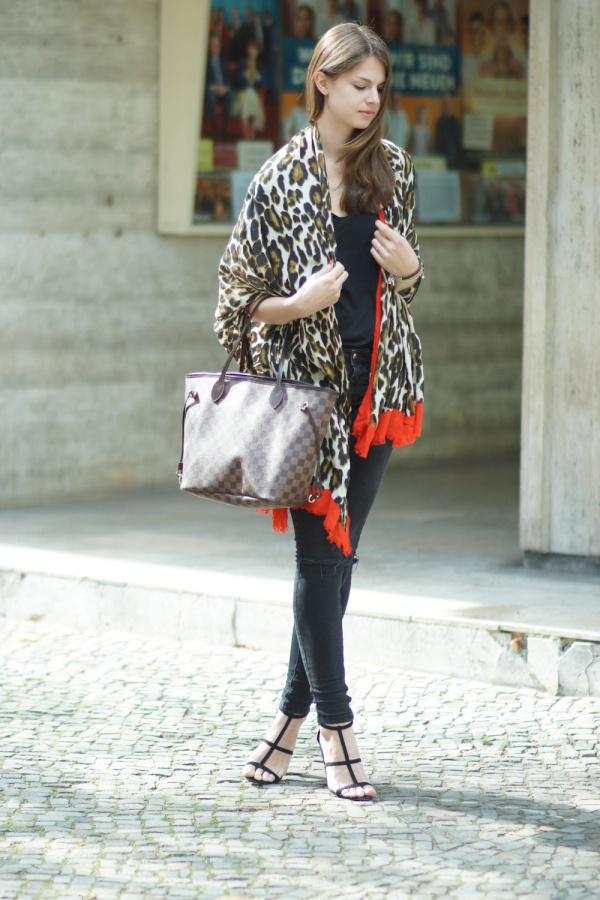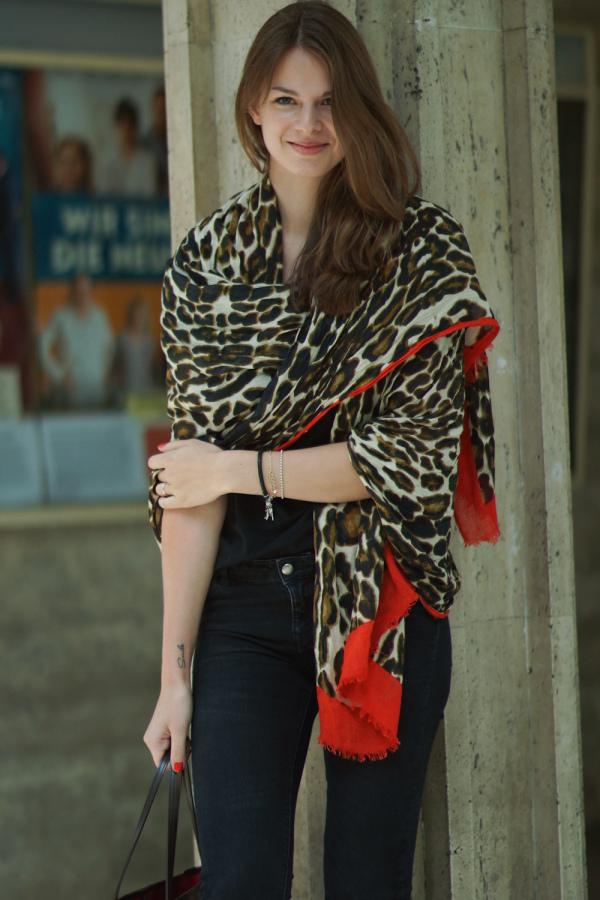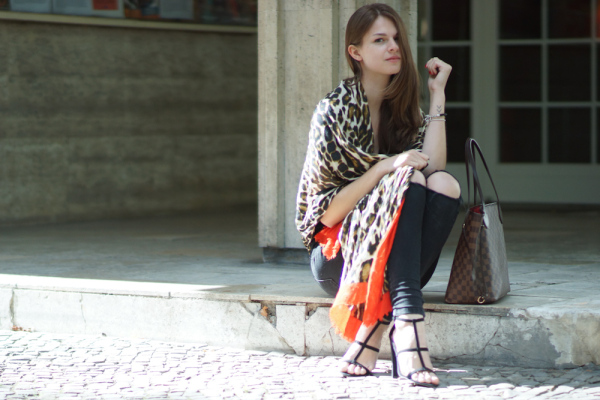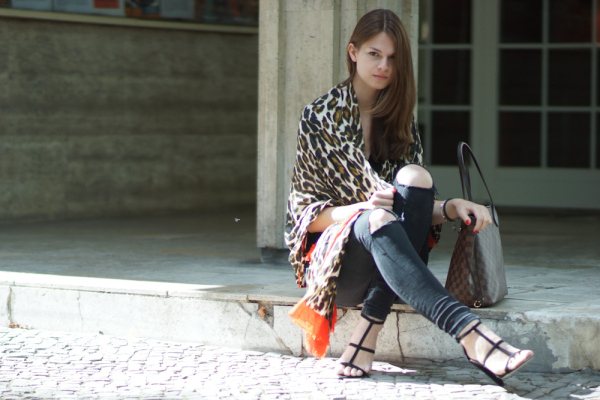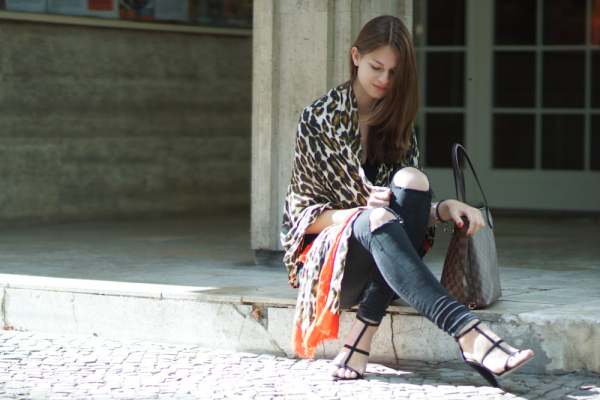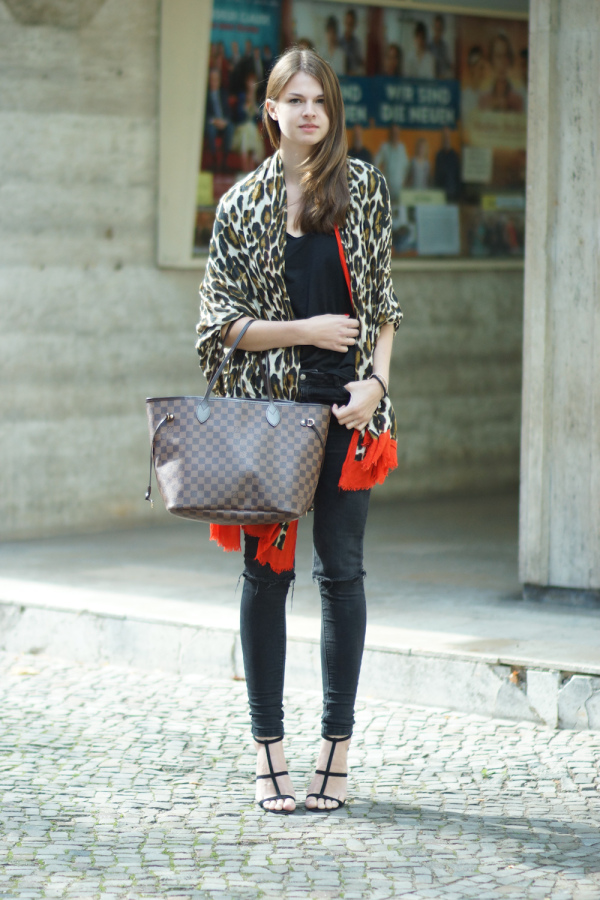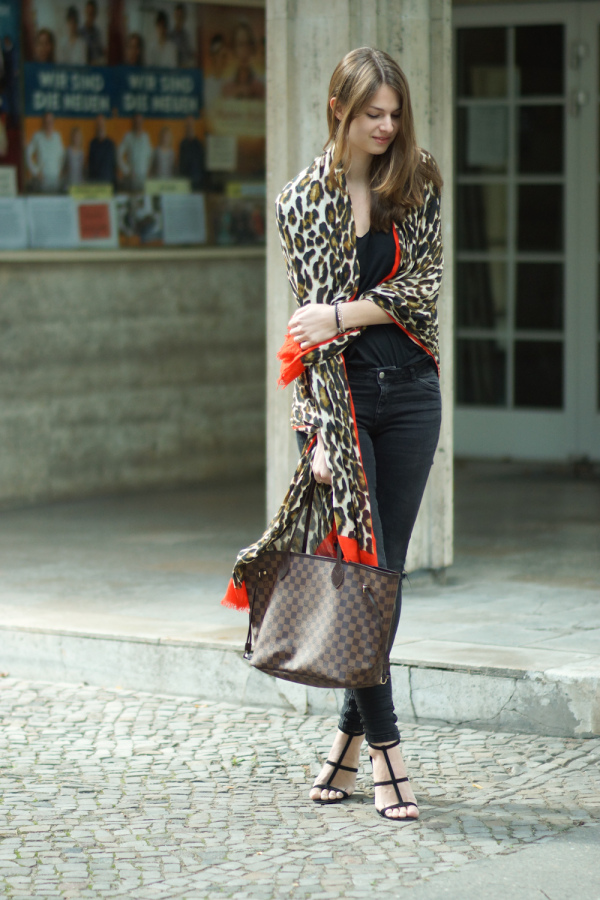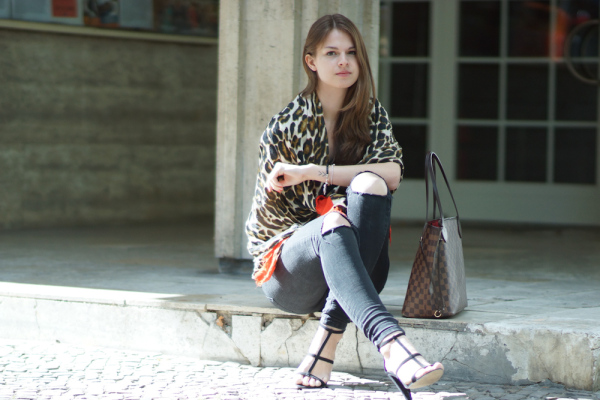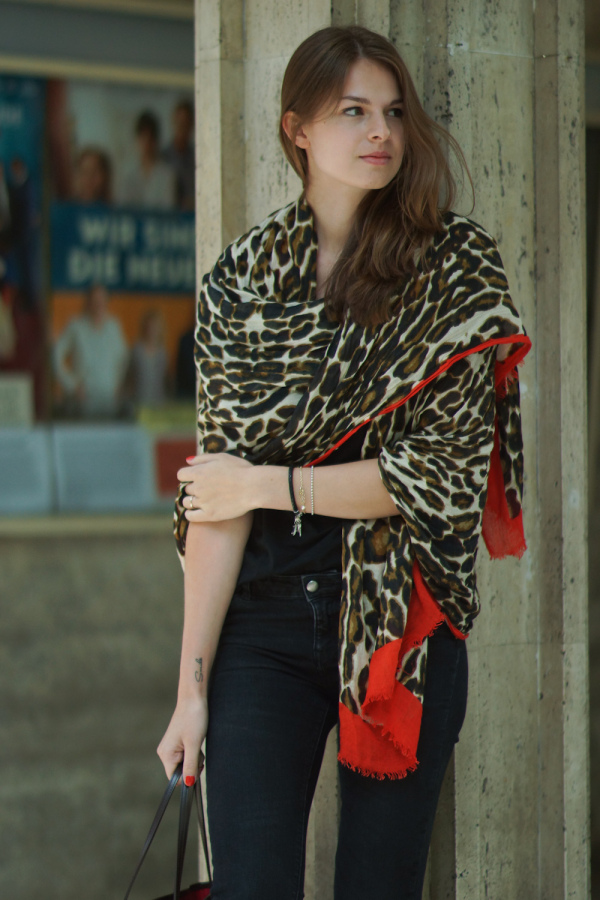 SHOP SIMILAR CLOTHES // LOOK-A-LIKE