Happy Tuesday everyone! Those who check the blog regularly might already know, that I will share fewer posts per week from now on. I used to publish four to five posts, but I don't have the time to do it anymore, so I decided to lower the number of posts to three or four posts per week. Sharing fewer posts on the blog does mean that I will have more time for Instagram as well as Youtube. Most of my vlogs are ready to share, and I think I will publish the first ones end of May. It is something I am very excited about, and I really want to do more videos. I just think it's the best way to take you along and share a little bit more about myself. So if there is anything you would like to see, please let me know in the comments. 🙂
With that said it's time to come to the main topic of this post: one of the outfits I was wearing in Berlin the other day. We've been so lucky with the weather. Lately, I got to wear lots of summery outfits. I put together some outfits you can wear on colder summer days. On those days, it is too warm for spring outfits but too cold for proper summer outfits. And the outfit I am sharing with you today is one of them.
Summer Outfit: Leo Print Dress and Sneakers
I do have a thing for leopard print lately, and you probably have noticed it already. I shared a few outfits with Leo print pieces the past weeks, and there are a few more coming. 🙂 So in case you don't like Leo print, I am sorry!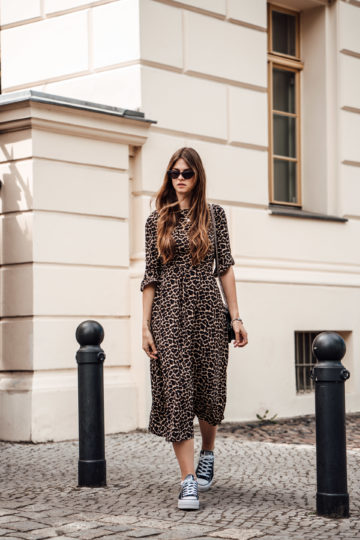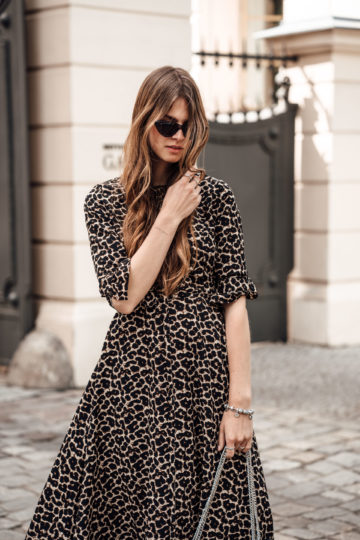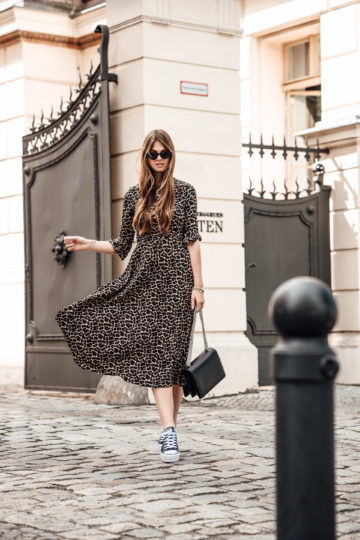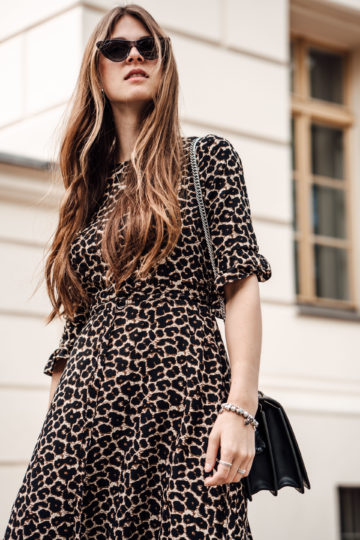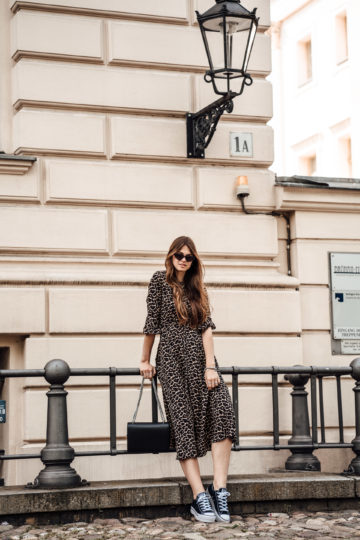 What I like best about Leo print is, that it is quite eye-catching. You can always combine it with basics, and your outfit would never look boring. I didn't have to add lots of other pieces of clothing when I was wearing this Leo print dress the other day. It speaks for itself, and that's why I only added a pair of black sneakers, plateau sneakers to be exact, as well as a black bag and black sunglasses. If this outfit is too casual or sporty for you, you can simply wear another pair of shoes. I would suggest a pair of high heels or black boots instead of the sneakers. The result will be a completely different look, something chicer and suitable for a date or similar occasions.
Combining dresses with sneakers
One of my favourite combinations for spring and summer days? Definitely dresses and sneakers. There was a time I was barely wearing dresses, but a few years ago I started enjoying it a lot. They are comfortable, airy and easy to combine. Get yourself some colourful dresses or dresses with prints and all you need is a pair of shoes, a bag as well as some accessories and you will be fully dressed. It doesn't need much more than this. And when you have a lot of plain dresses, you can add some more accessories, colourful shoes, a colourful bag or a fancy jacket to put together an interesting looking outfit. Have you already found your favourite summer 2018 dress? If so, what does it look like? 🙂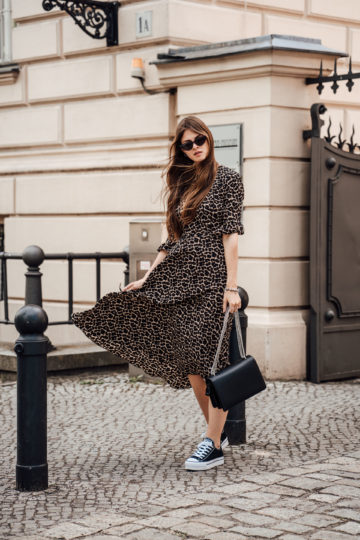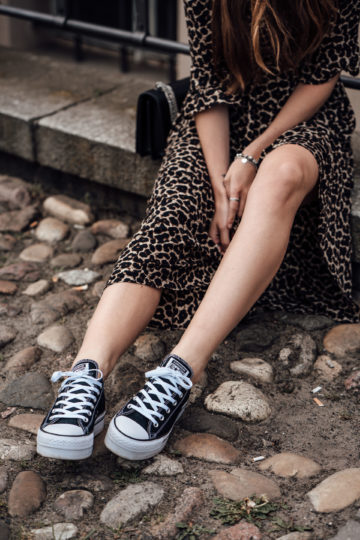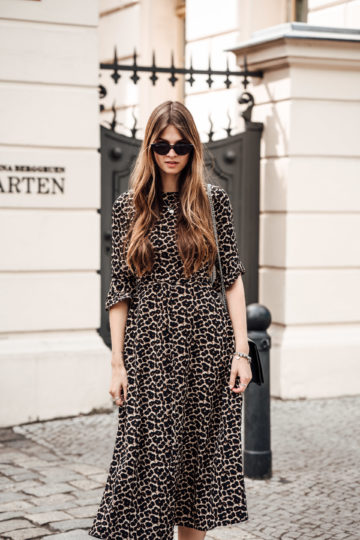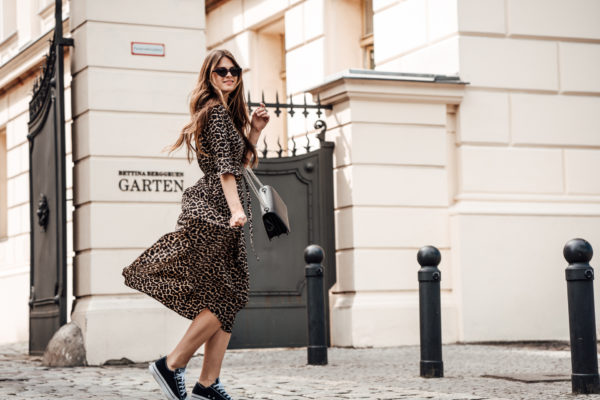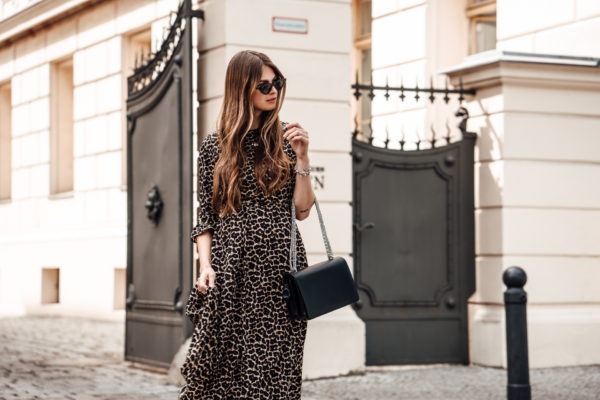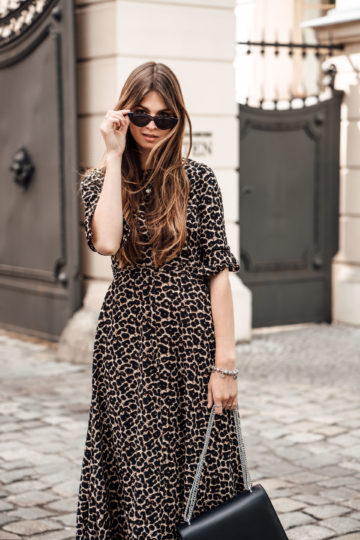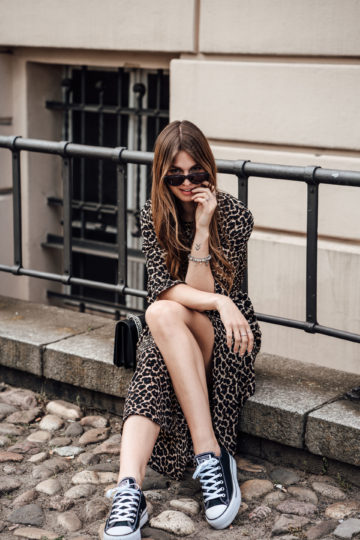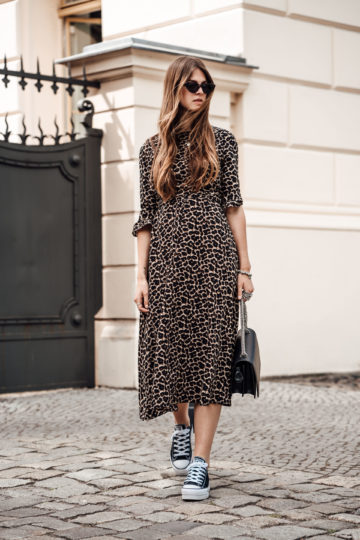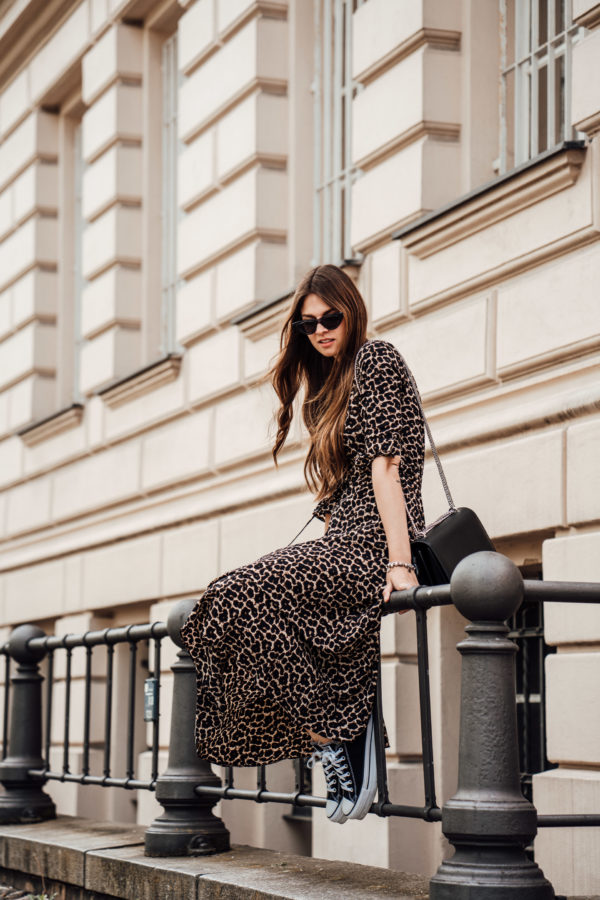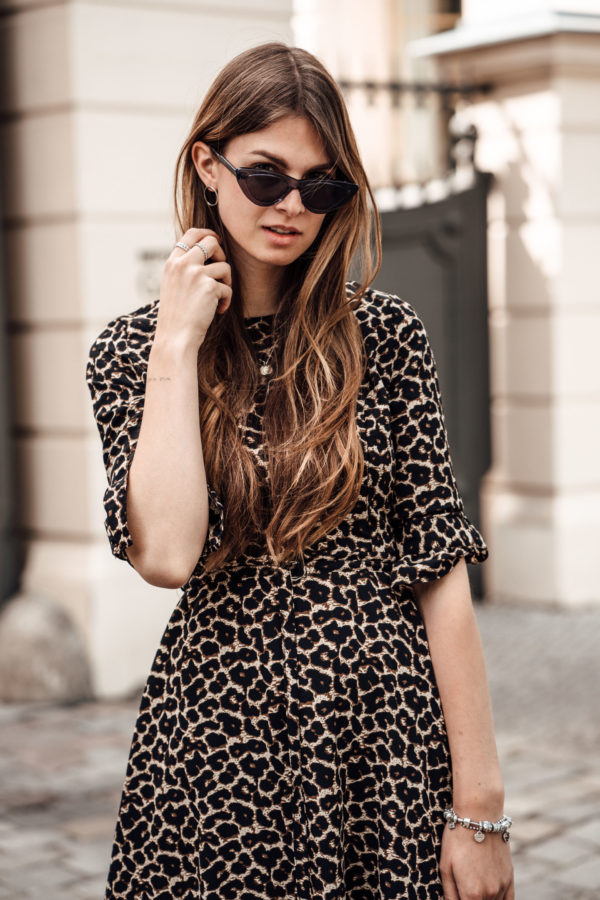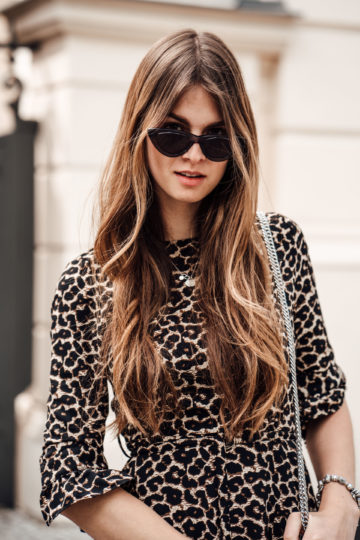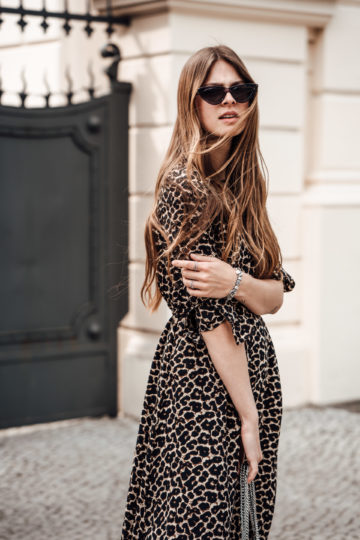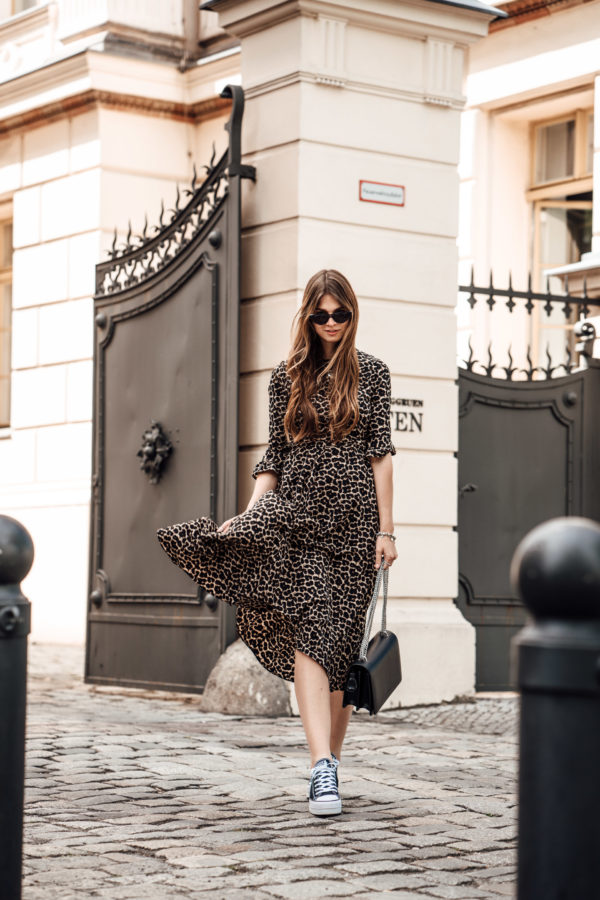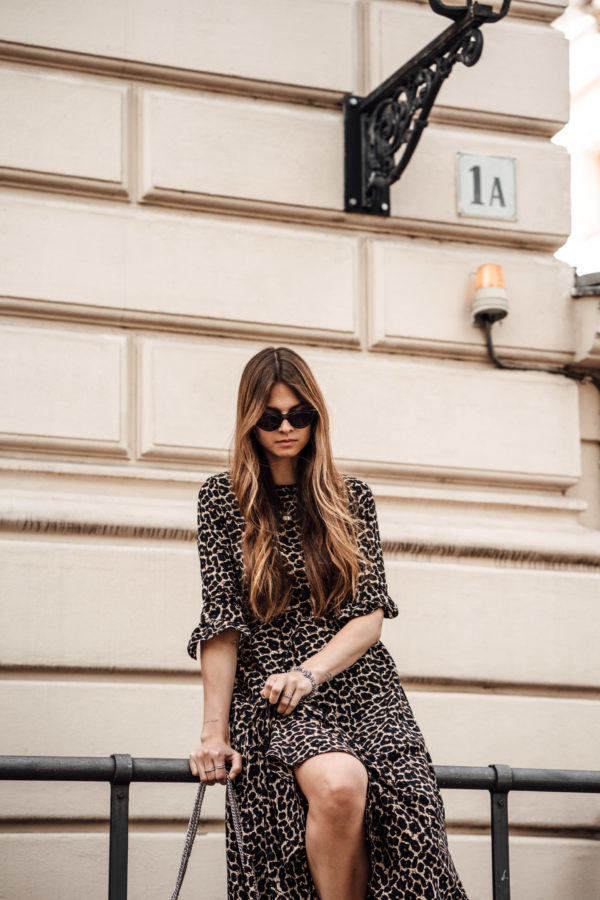 *PR Samples contained – Loavies Dress || Converse Shoes || Agneel Bag || Chimi Eyewear Sunglasses