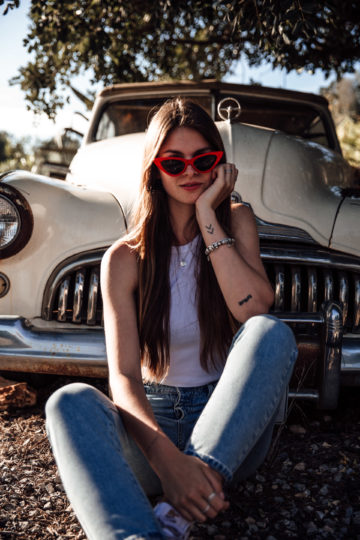 Before I left for Ibiza, I wasn't sure whether I would be able to take outfit pictures for the blog there or not. Of course, I brought my camera and enough outfits to shoot, but the schedule was quite tight. The first two days we only took pictures for Instagram but didn't have the time to shoot for the blog. But on our last day we didn't have anything planned for the afternoon, so we decided to make use of this free time to take lots of outfit pictures – for Instagram and the blog.
I can't wait to share all of them with you and will start with one of my favourites today. It's not that the outfit is my favourite, but everything together: the outfit, the location, the light. The outfit actually is a very casual one, nothing fancy at all. Read more about it in the following:
My favourite colour combination for summer
Another reason why I like these pictures so much is the colour combination because it is one of my favourites for summer. I do love combining denim with white and red during summer. But not only in combination, but also all colours by themselves are perfect for summer. Light denim and white look amazing with tanned skin and red is always a good idea (and my favourite colour).
In winter I wear a lot of black, grey and darker denim. That's because it matches my mood and looks better with my pale skin. Light denim, as well as white, would make me look even paler than I actually am.
What are your favourite colours for summer? And what is your favourite colour combination?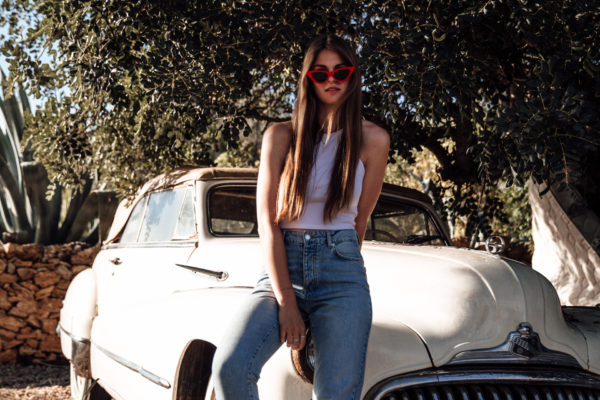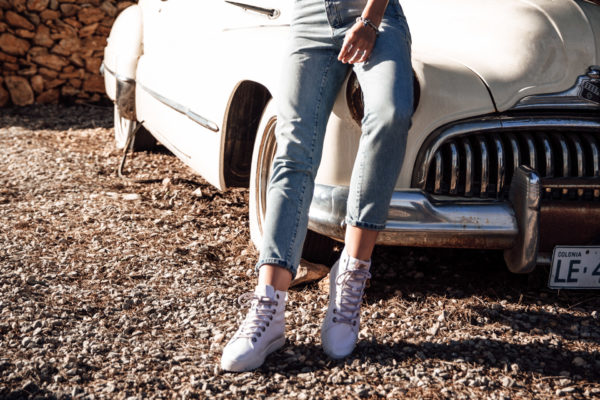 Mom Jeans combined with a crop top and white sneakers
I just talked about this colour combination, because it is the one you can see me wearing here. I went for a pair of light blue mom jeans, a white crop top borrowed from Hannah as well as white sneakers. I only added one red detail for a pop of colour, but I didn't want it to be too bold. My red sunglasses worked perfectly to serve this purpose.
I do love a simple outfit combination, which works in everyday life and doesn't look boring. And can we please talk about the mom jeans? I shared another outfit wearing them last week, and I will definitely share many more. They are so comfortable, and the length is just perfect. I love a good pair of high waisted jeans I can wear with crop tops without feeling too naked or worrying about how much I can and should eat, so my belly won't look bloated haha. And yes, I shouldn't complain about my body, but I do eat a lot, and even my belly gets bloated from time to time, and yes, I do feel uncomfortable with it. But I guess that's just human, isn't it?
Now that you know everything about my favourite colour combination as well as this casual summer style, I would love to hear your thoughts about it. How do you like this outfit combination? And what are your favourite colours for summer? Leave me a comment and let me know. xx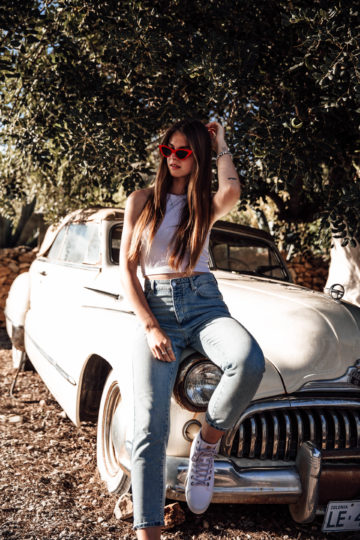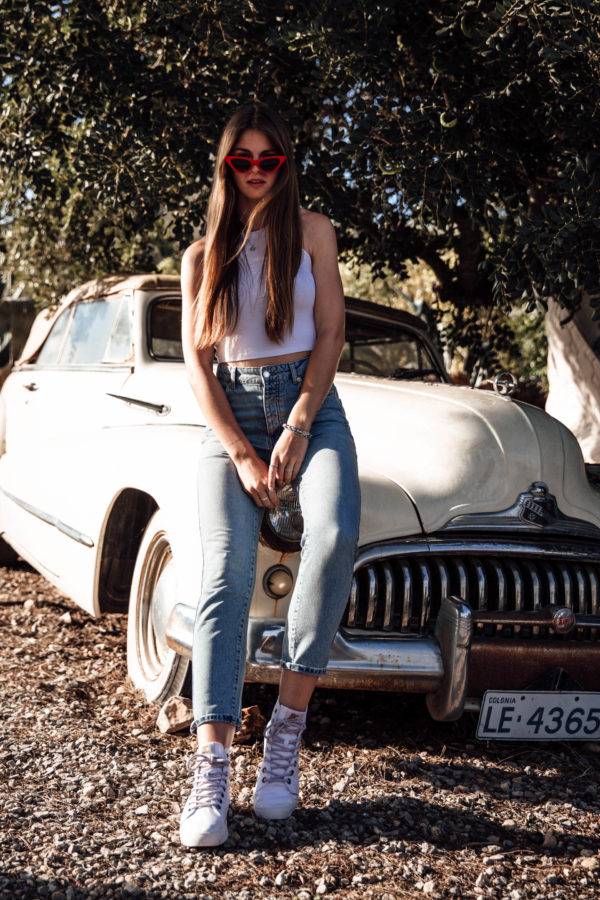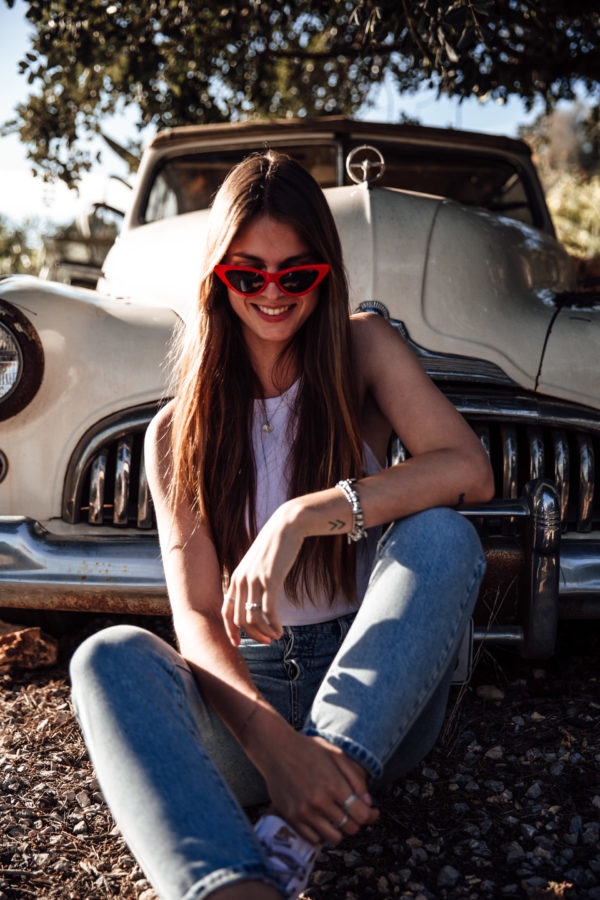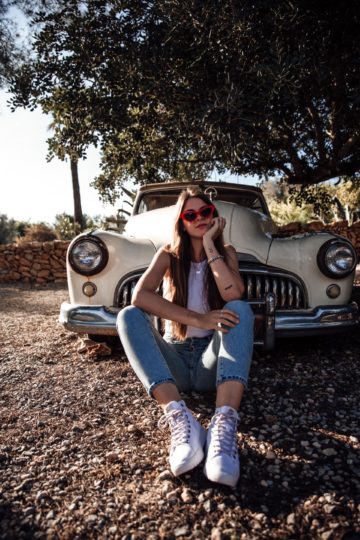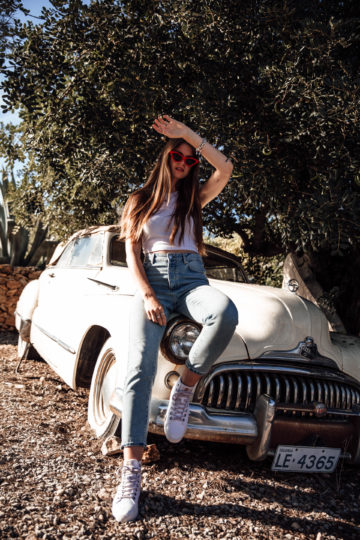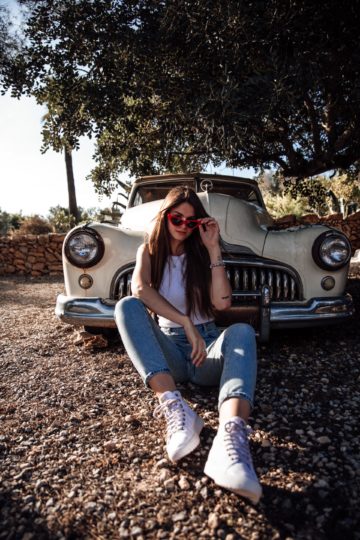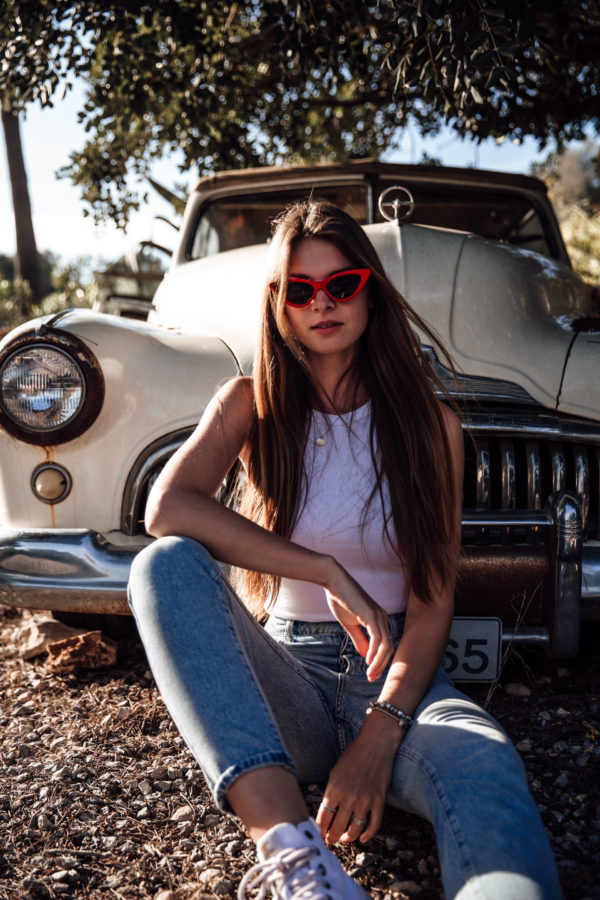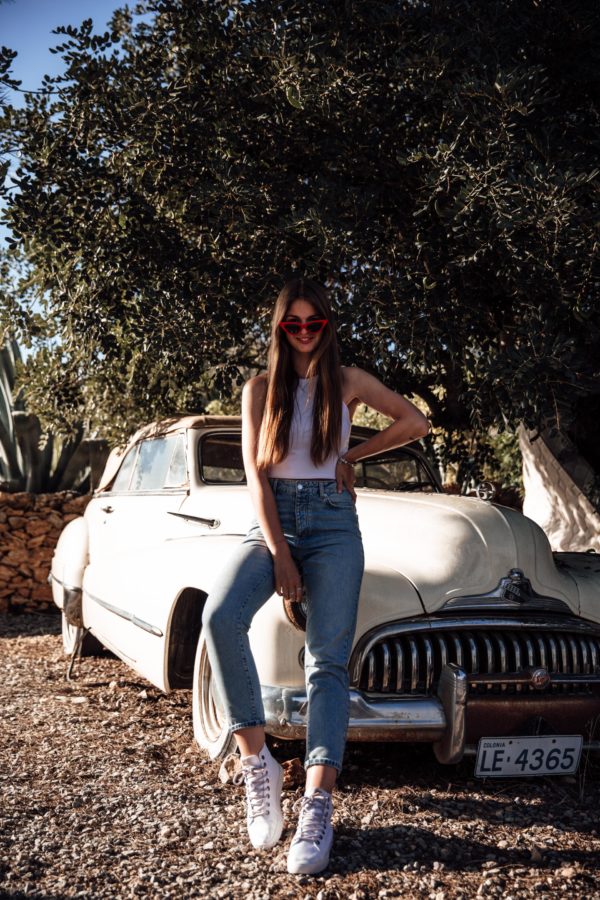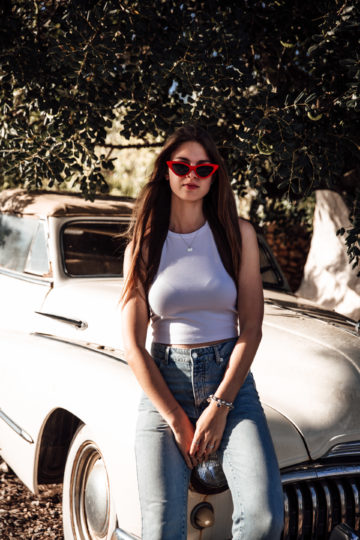 *PR Samples contained – Gina Tricot Jeans || Zara Top || Sorel Shoes