It's April Fools' Day, but I promise, I won't fool you. But guys, you shouldn't forget to do it, because it's a lot of fun 😉 Today I haven't done a lot, because I'm still a bit sick and I have to rest to get well again.. The surf camp was amazing, but this damn cold is killing me! Are you curious to hear more about it? Well, I'm sorry, but I won't share my surf camp experience today.. you have to wait a few more days. Today is all about another outfit shot in Sydney.
I've Got Stripes
No, I didn't go to jail – don't worry hahaha. I just bought another striped top when I was in Melbourne, so that's why "I've got stripes". 😉 I found this top in a little store where everything was $15, so I couldn't resist. I really like this kind of tops, because they're perfect for summer. I know, I have a similar top with stripes, but the stripes are different: the stripes of the other top are straight and clean and as you probably can see the ones you can see here aren't straight and clean. That's why this top is more casual than the other one.
Keeping It Simple
I didn't feel like dressing up the other day. If you don't feel like dressing up you shouldn't do it, because more often than not nothing will come of it. Keeping it simple is the key!
That's why I combined another casual outfit: top, shorts, backpack and Birkenstocks. I wore this outfit while we were walking through the city to visit some sample sales and to enjoy this beautiful hot day. Unfortunately the sample sales weren't that good, but anyways, we had a great day 🙂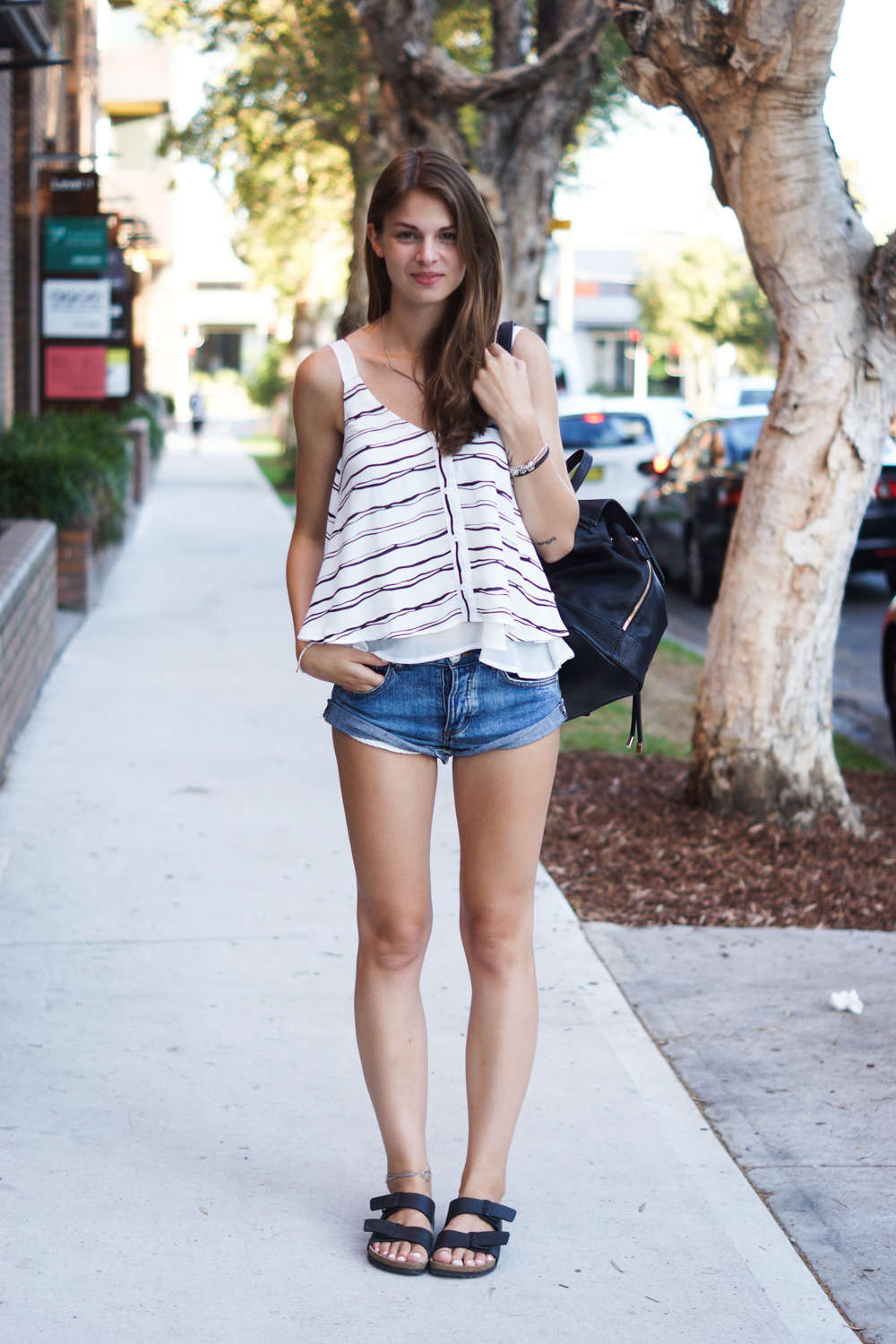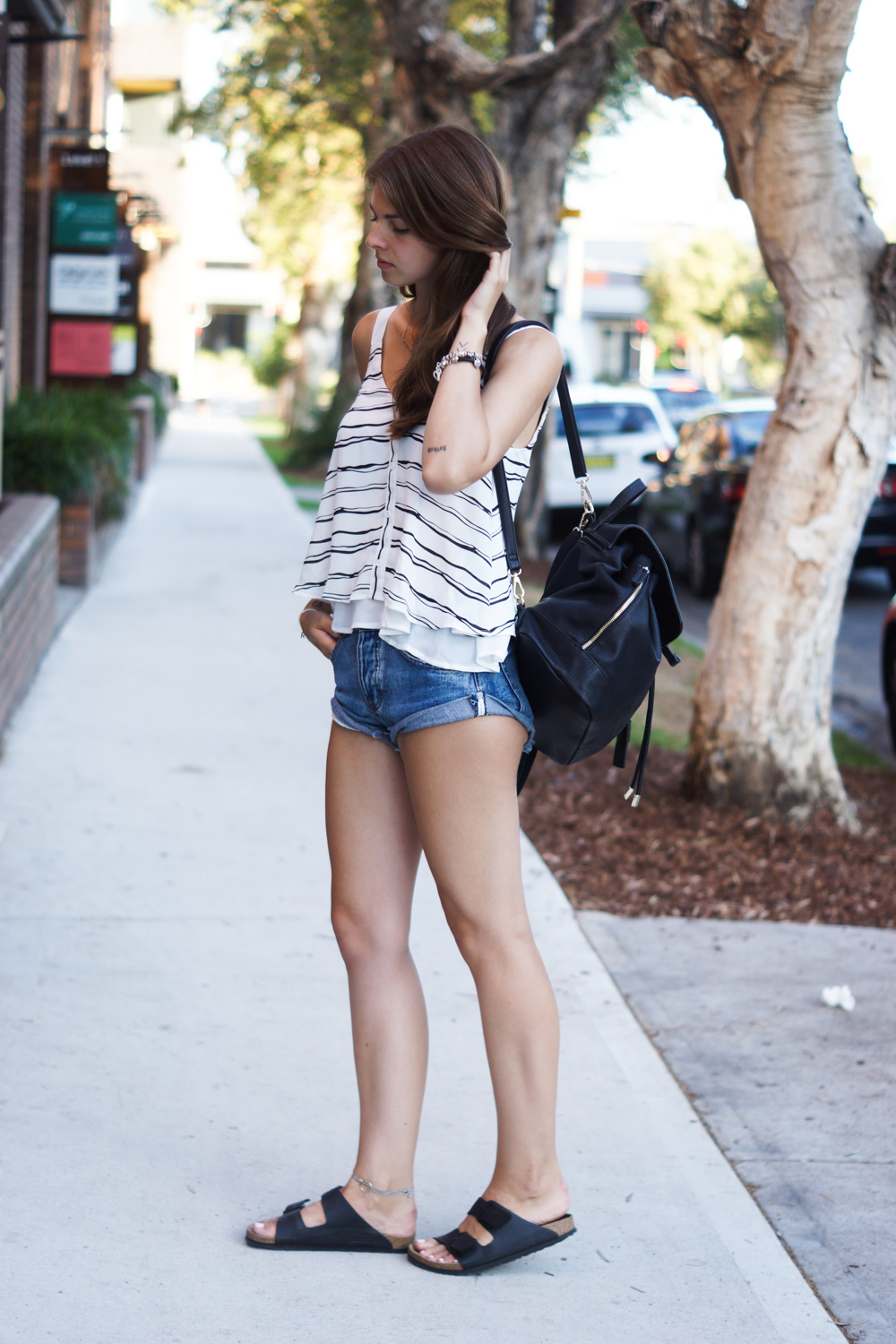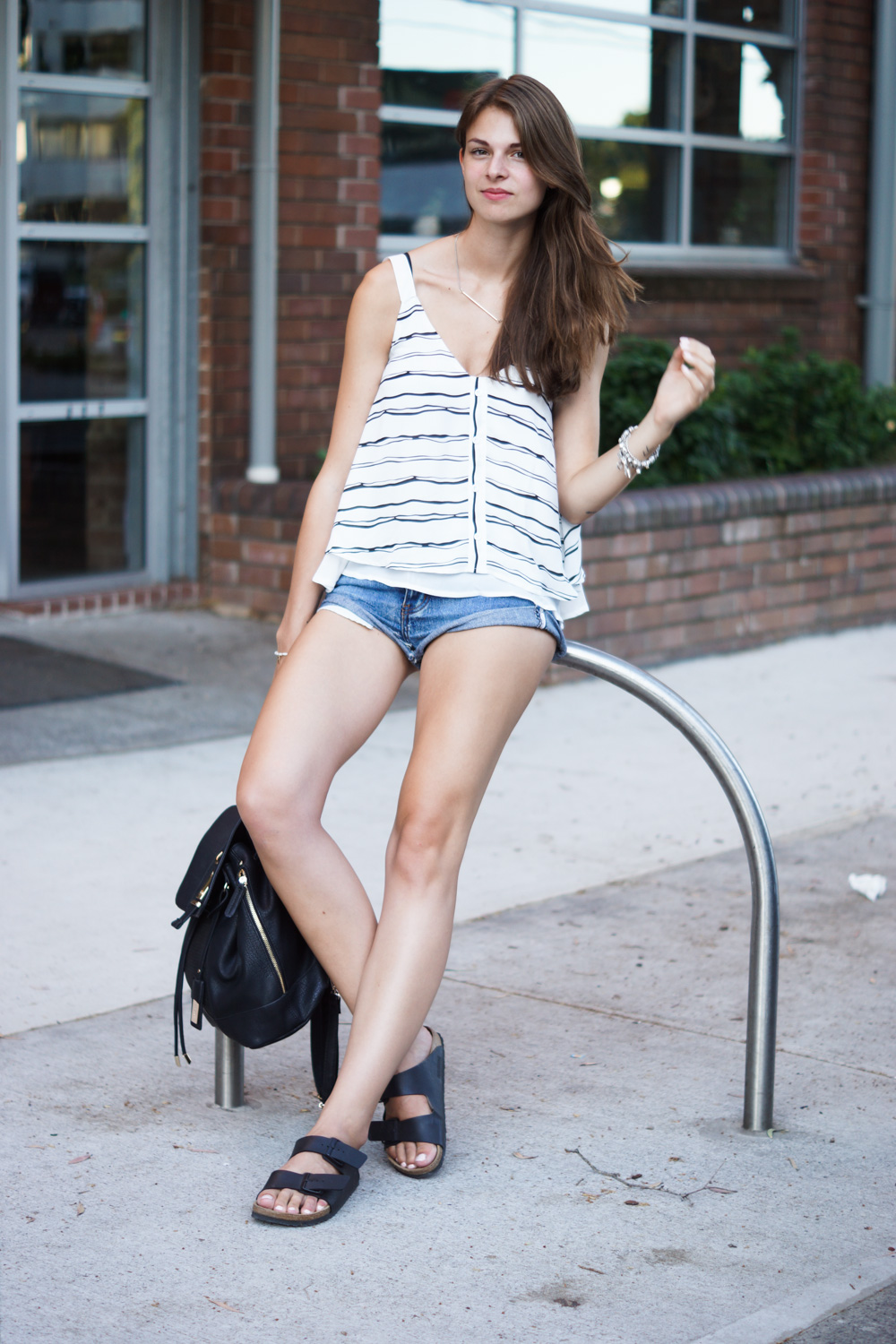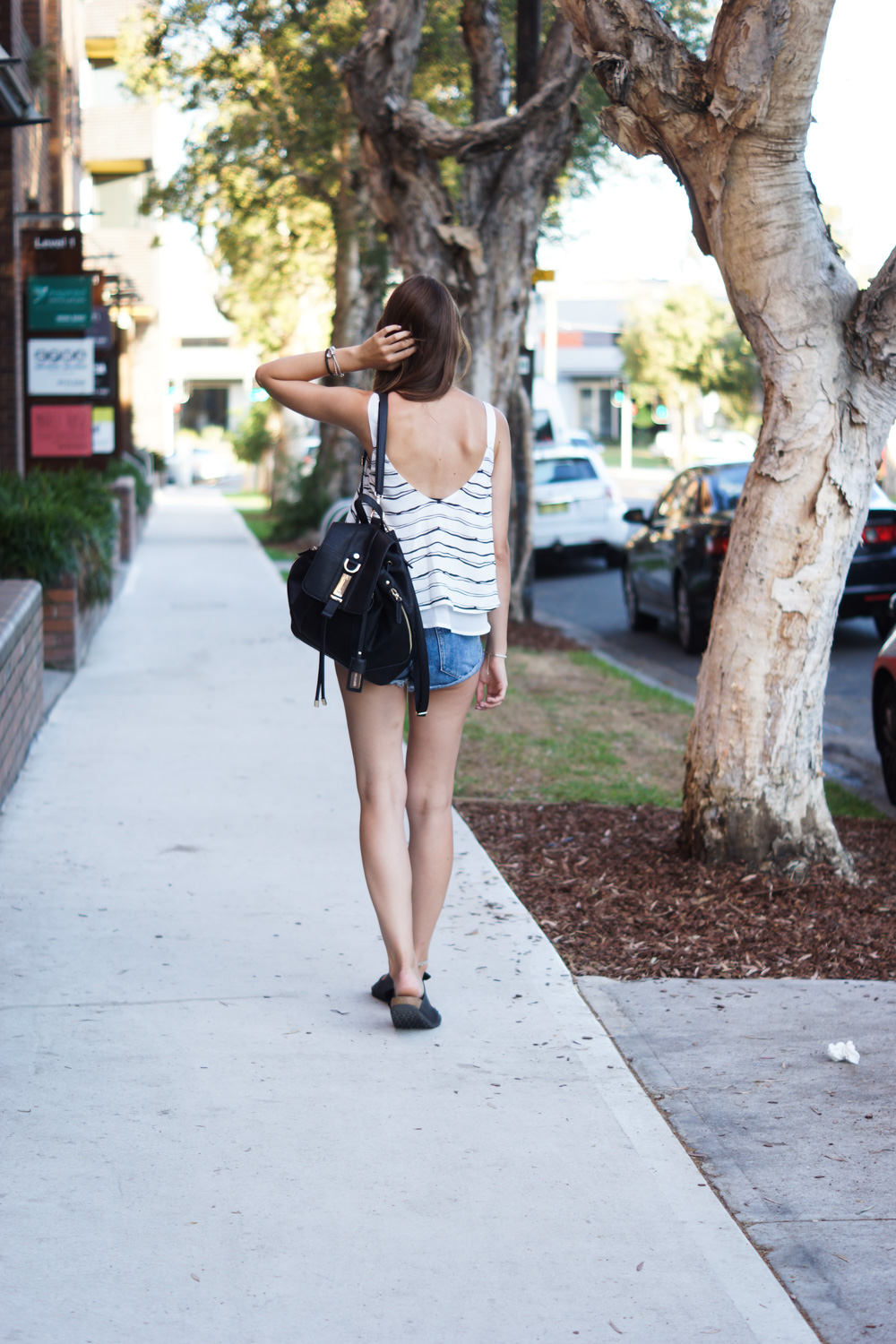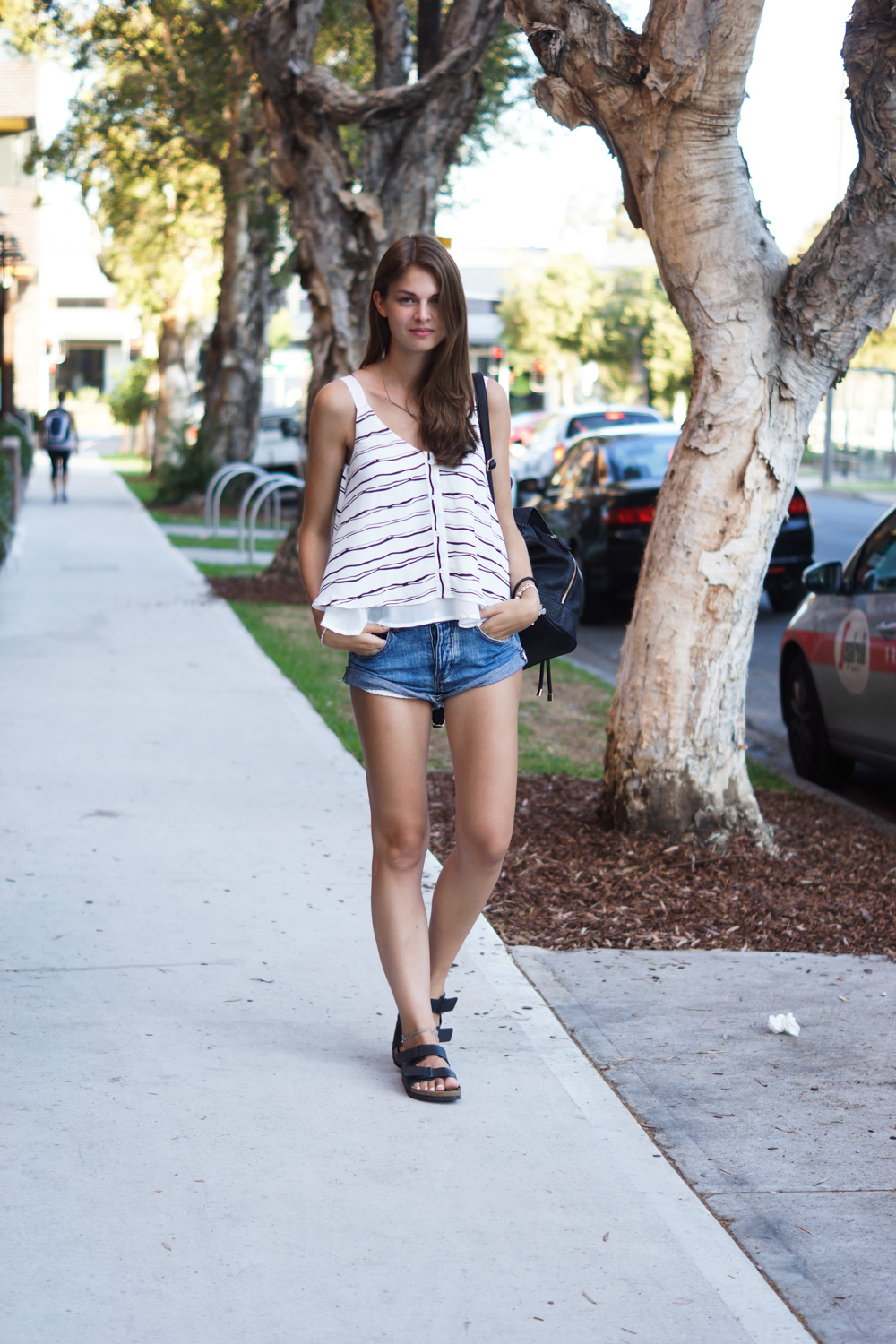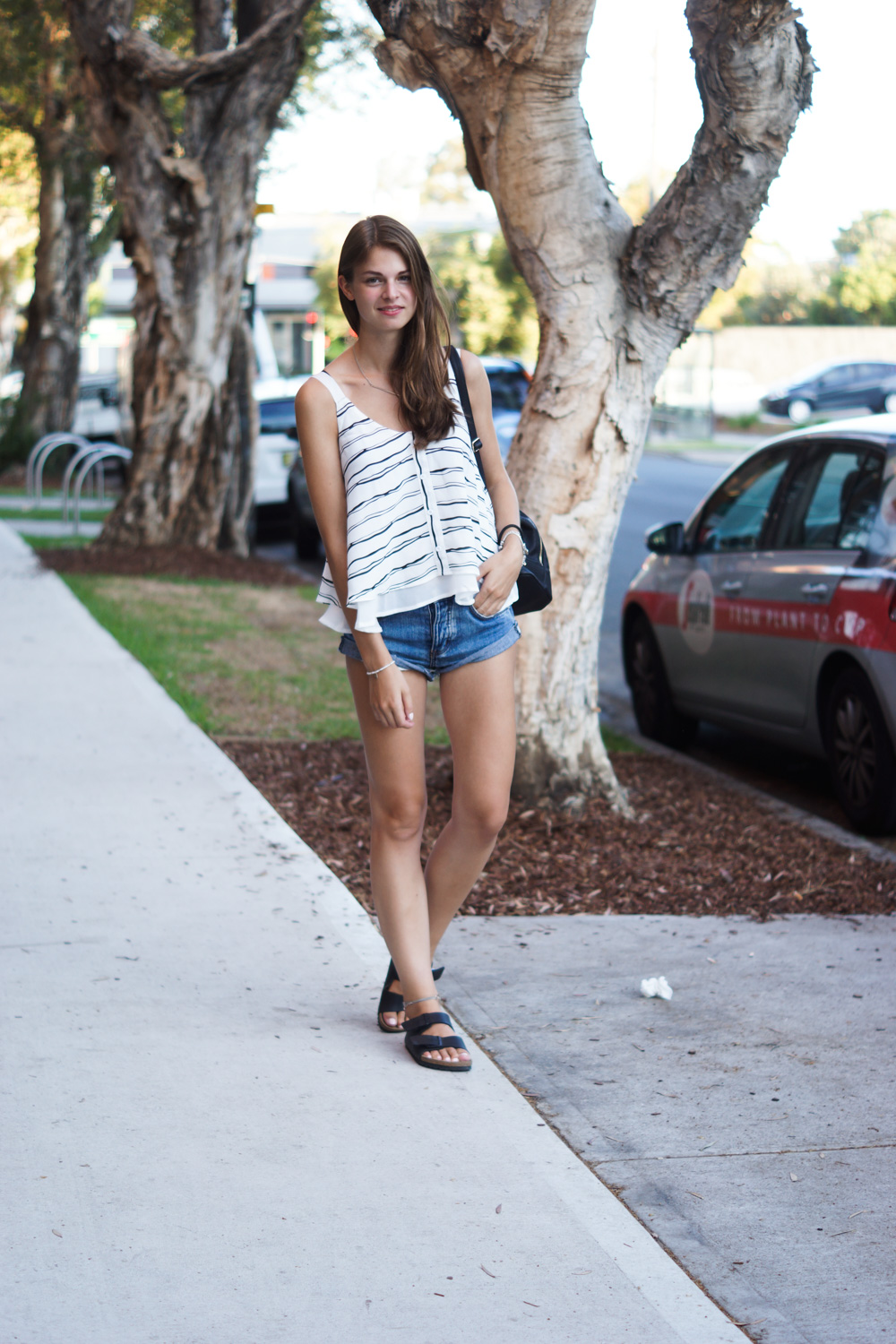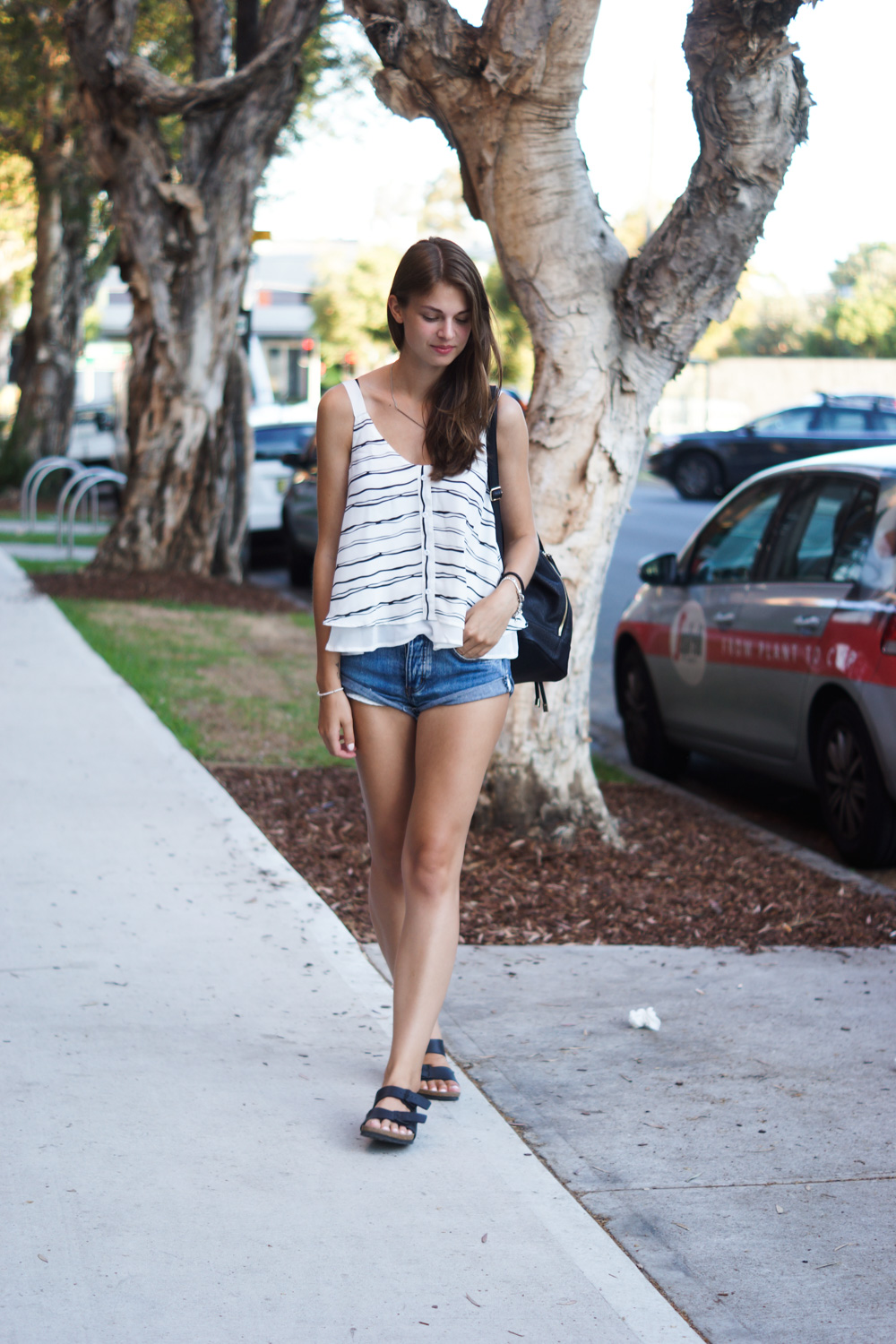 SHOP THE LOOK // SIMILAR CLOTHES