Happy Wednesday everyone! I can't believe it's already mid-week and that tomorrow is the last day at the office this week. Easter holidays are just around the corner, and we will probably take it a bit easier and work from home instead of driving to the office on Friday. So it's going to be three very calm days for sure. And on Monday I am headed to Amsterdam together with Hannah for three days. I am super excited and can't wait to be in this amazing city again. Additionally, I have a tattoo appointment on Wednesday, and I will get two new tattoos – guess how excited I am about that?! Oh yes, I can't wait!
But enough about our plans for the upcoming days. Today is all about a new outfit, an outfit I was wearing a while ago on a day that almost felt like spring. It wasn't too cold, and the sun came out from time to time, so I could actually put together a spring look I can now share with you on the blog. It is all about striped pants and how you can wear them this spring.
Combining striped pants with red accessories
I got these striped pants a while ago, it was still winter and way too cold to wear them – unfortunately. I do like stripes a lot, never had a pair of striped pants and truly couldn't wait to style them. On one of those seldom days when it actually felt a little bit like spring -yep, it's long in coming.. – I didn't have to think twice when putting together my outfit: I opted for the striped pants.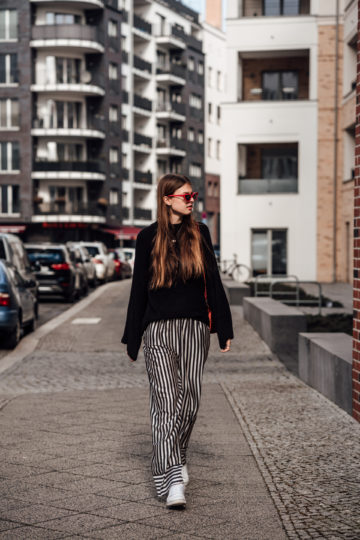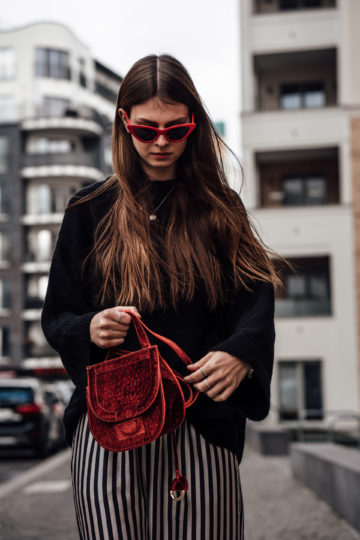 And it didn't take me long to style them because I went for one of those casual outfit combinations you can never go wrong with. I combined my striped pants with a black sweater as well as white sneakers, taking up the colours of the pants. The look just like that looked nice, but a little bit boring. So I had to add a few more accessories to make it appear more interesting. I obviously opted for some nice accessoires: a red bag as well as red sunglasses.
Why you need a pair of striped pants this spring
Okay, first of all: there is nothing more classic than stripes! And in addition to that, they also do look very nice. Well, you have to choose the kind of stripes that work best for you. Vertical striped might be the better choice, especially when it comes to striped pants. They make you look taller while horizontal striped may make you look wider. So the first reason why you need a pair of striped pants this spring is, that they make you look taller and slimmer as long as you go for vertical striped.
They are also a classic and should be a staple part of your wardrobe, of any wardrobe to be exact. I think these are two very good reasons to get a pair of striped pants for the spring and summer season this year, aren't they? I know that I will wear this pair of striped pants quite a lot this year and I truly can't wait for warmer and sunnier days. I want to combine them with a simple white t-shirt or with a red shirt and, guys; I have many more outfit ideas in mind. How would you style a pair of vertically striped pants?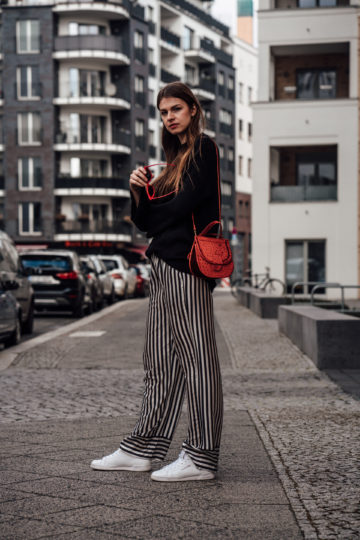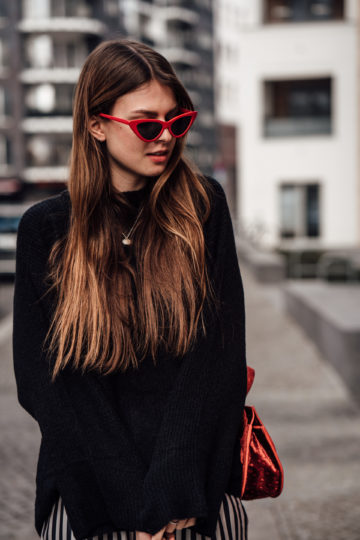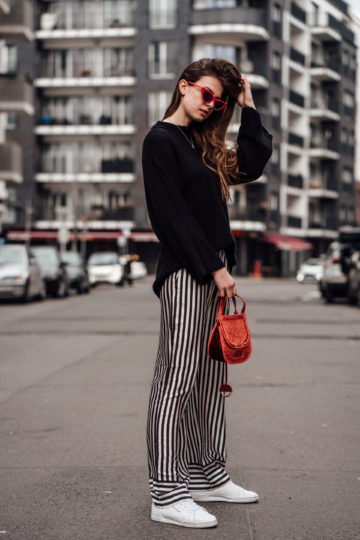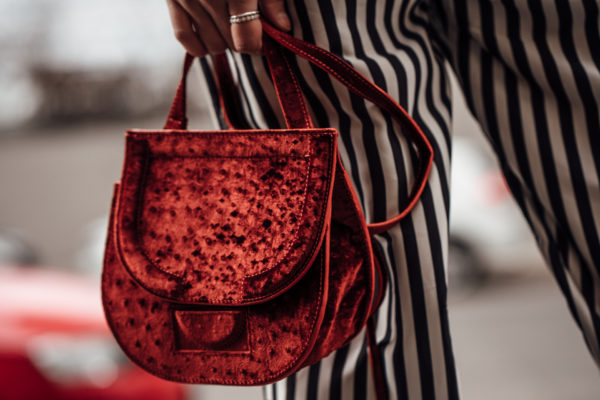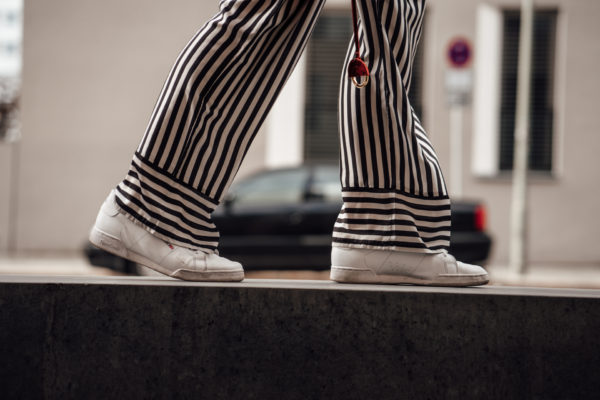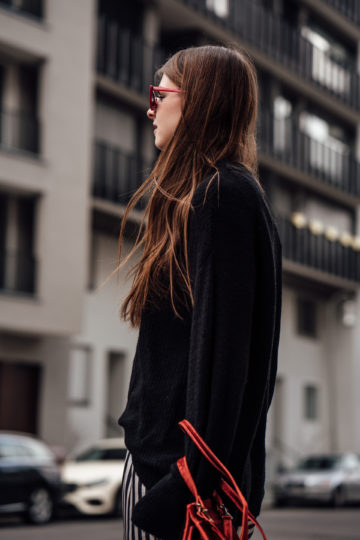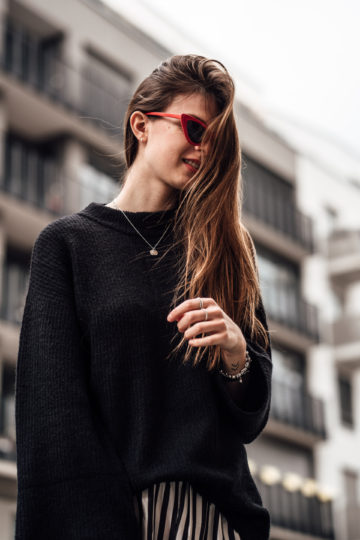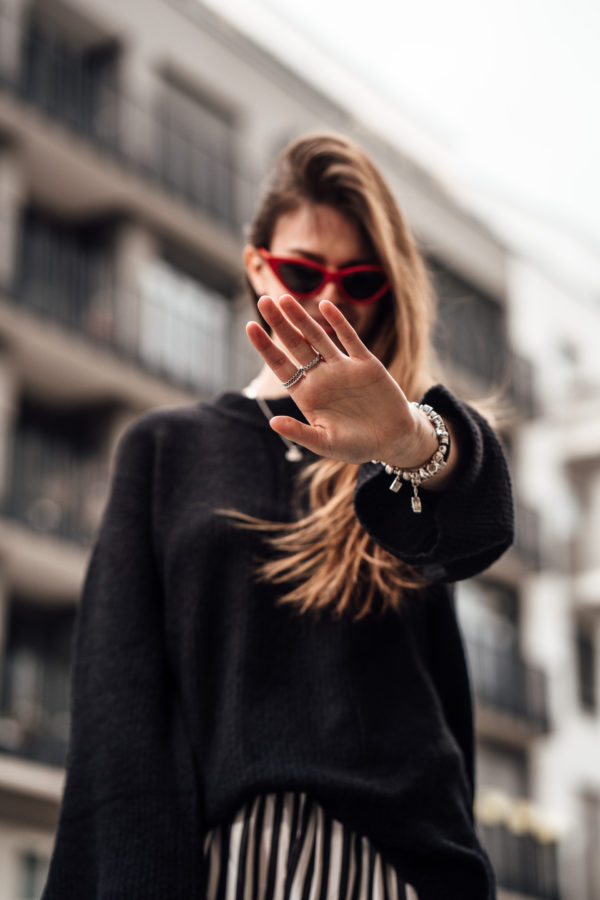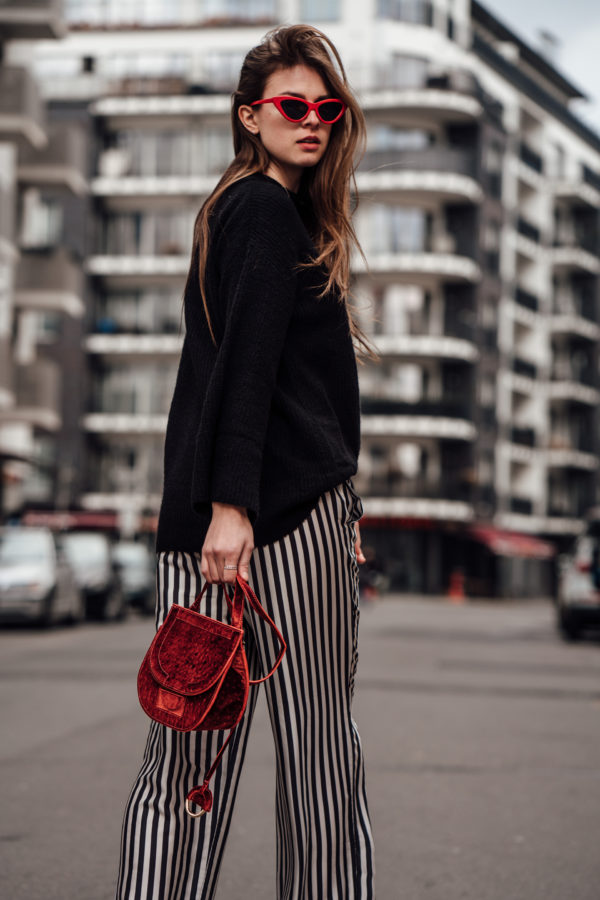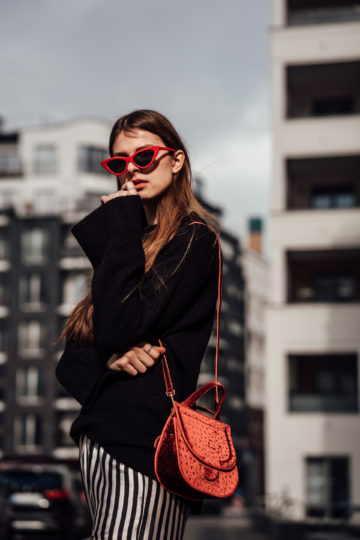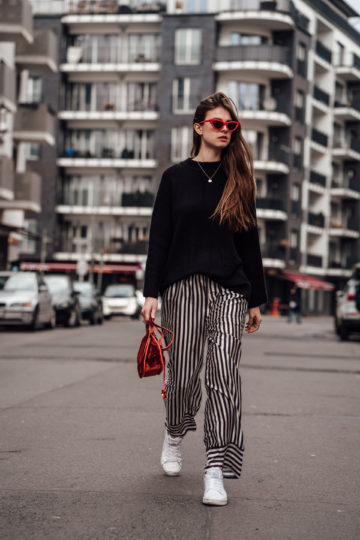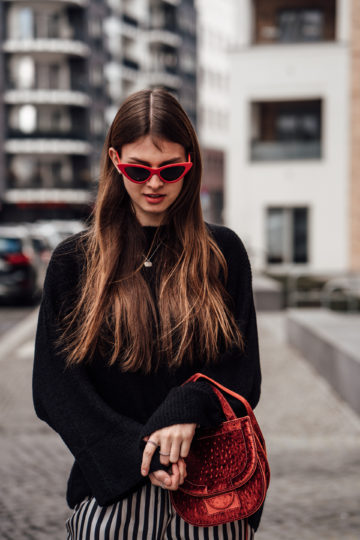 *PR Samples contained – Gina Tricot pants || Na-kd sweater || Reebok shoes || Cala Jade bag || Azari sunglasses