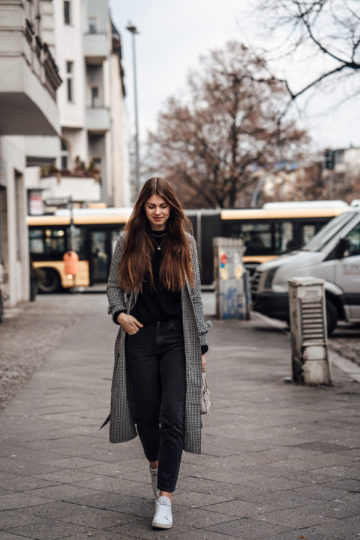 Believe it or not, this week I am sharing three outfit posts! I used to share three to four outfits every week the past year, but as you might know, I decided to cut it down to two outfits per week in 2018. It worked very well, and I finally had time to focus on other things such as Youtube and administrative tasks. But we also took advantage of the non-rainy days and took quite a few outfit pictures I now want to share with you. I got enough to outfit pictures for this whole week, so why not sharing more than two?
Today I want to share one of the outfits I was wearing last week. It was a gloomy, but dry and balmy day and I decided to leave my winter coats at home and wear a trench coat instead. A plaid trench coat to be exact.
Spring outfit: plaid trench coat
I received this plaid trench coat last week and guys, it was love at first sight! I do like trench coats a lot (I had three before, and now it's four) and I am already looking forward to warmer days so that I can wear them more often again. The three coats I had before are all in different beige tones, so this plaid one is a very nice change. Additionally, I think it works with even more outfits and styles than the "usual" trench coats. And it truly looks like spring! These are only a few reasons, why I like this plaid trench coat so much.
The first outfit I put together with the focus on my plaid trench coat was a quite casual one because I was wearing it on a busy day at the office. I needed a very comfortable and handy outfit, nothing too fancy. That's why I combined the plaid trench coat with a black sweater, dark grey jeans and white sneakers. I also added some pieces of jewellery as well as my Phillip Lim bag to finalise the outfit.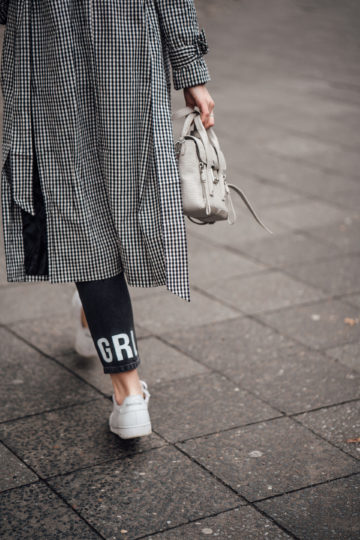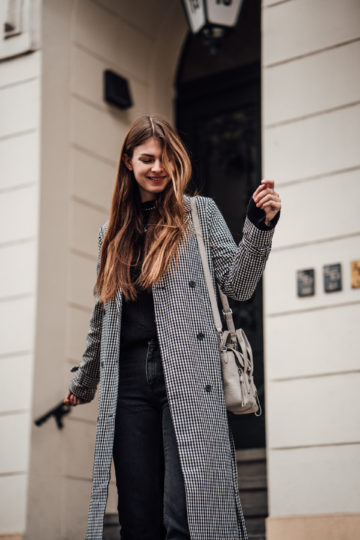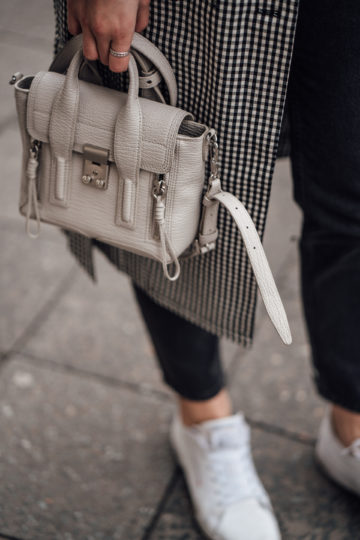 But guys, I did not only enjoy wearing my new trench coat for the first time, but it also was great to wear sneakers again! I can't remember the last time I was wearing white sneakers – well, sneakers in general – in Berlin. Spring, you have to hurry up, so I can wear them more often!
Last but not least I want to add a few words about the jeans. From the front, it just looks like a pair of dark grey jeans. But the back is the part where it gets interesting, on the bottom edge of the leg to be exact. How cool is the GRL PWR writing on the back of the jeans? I first wasn't sure, if it would look good, but I gave it a try, and I am very happy about it. I really like this detail and how it makes the whole outfit appear way more interesting.
How to combine a plaid trench coat
As I said before, I think it is easier to combine this plaid trench coat than a classic one. It works with every colour and piece of clothing. You can either wear it with jeans, clothes pants, skirts or dresses. Next time I will combine it with blue jeans for sure, and maybe it will be warm enough to combine this plaid trench coat with a pair of blue denim shorts. I also think that it would look great in combination with an all-white look. You see, I have plenty outfit combinations in mind, so it definitely isn't a challenge to combine a plaid trench coat. If I can do it, you can do it for sure haha! How would you combine a plaid trench coat? Are there any outfits you would like to see me wearing? 🙂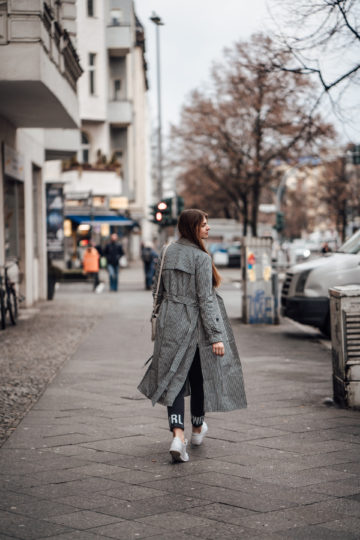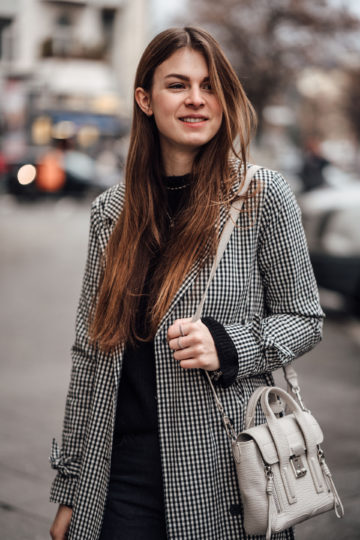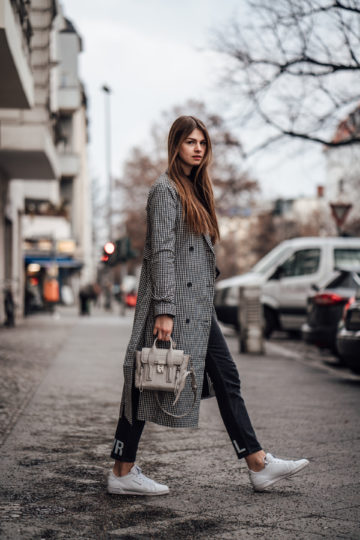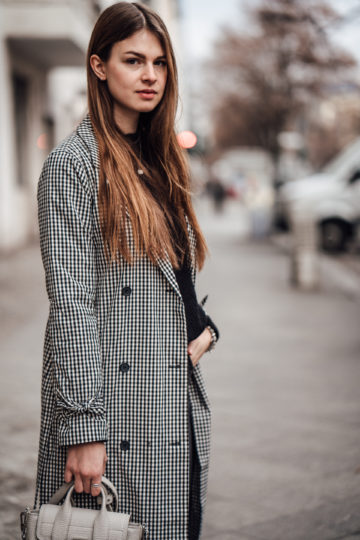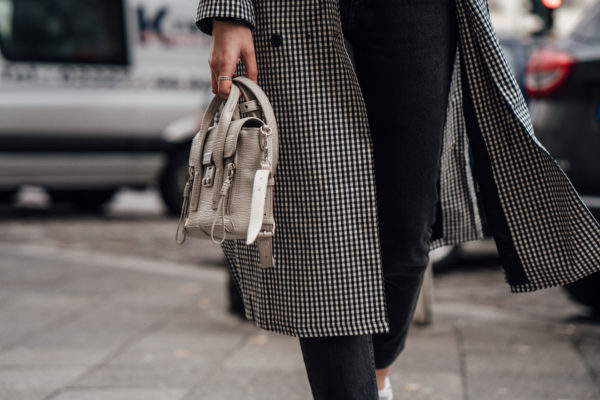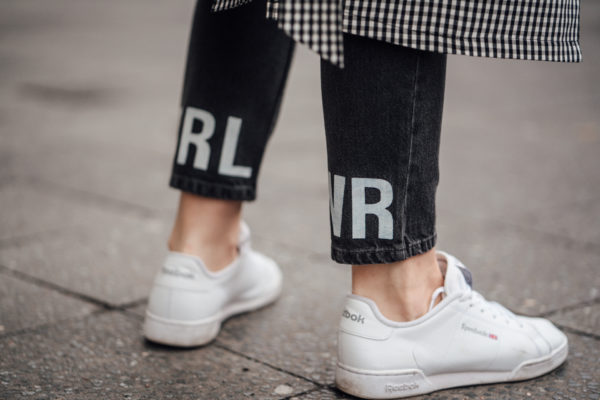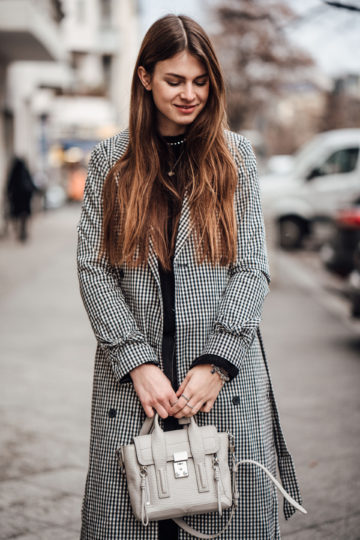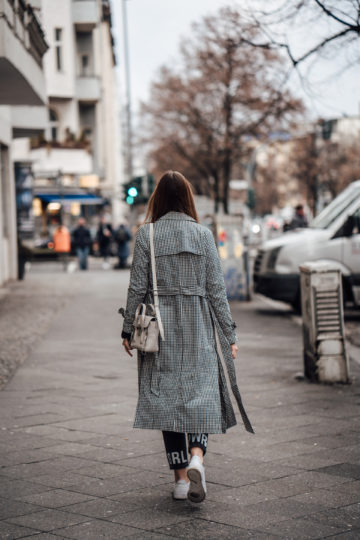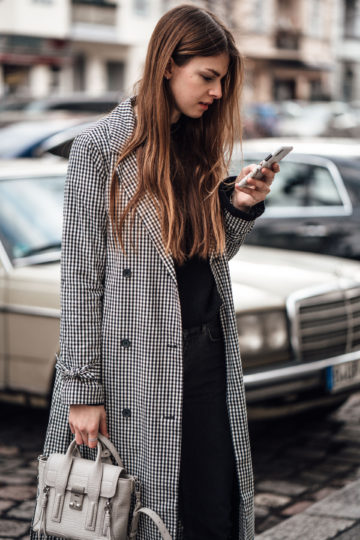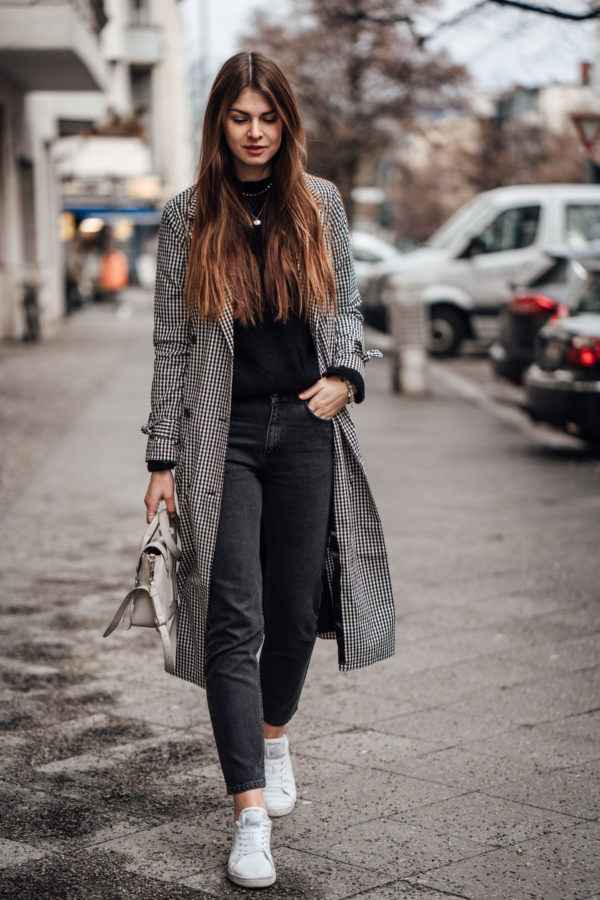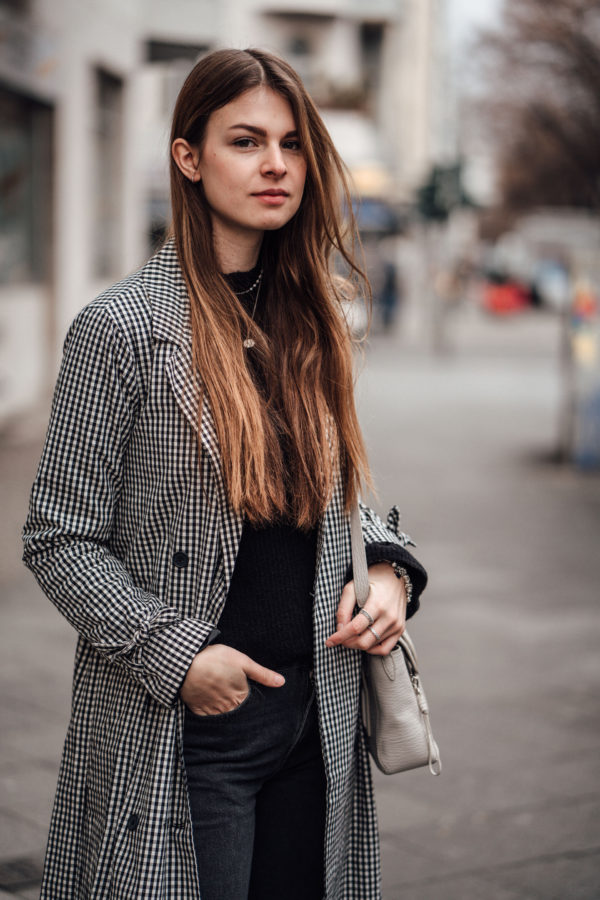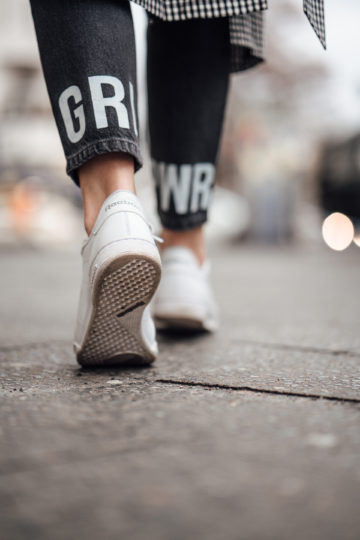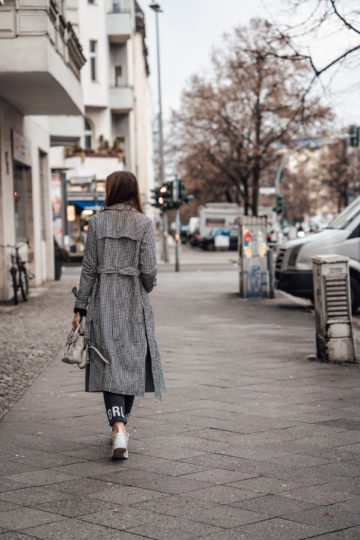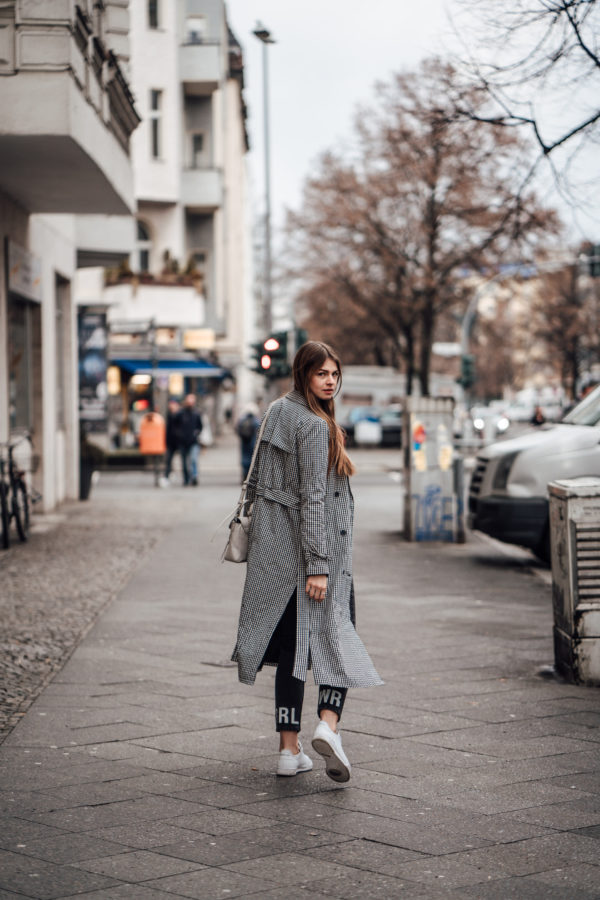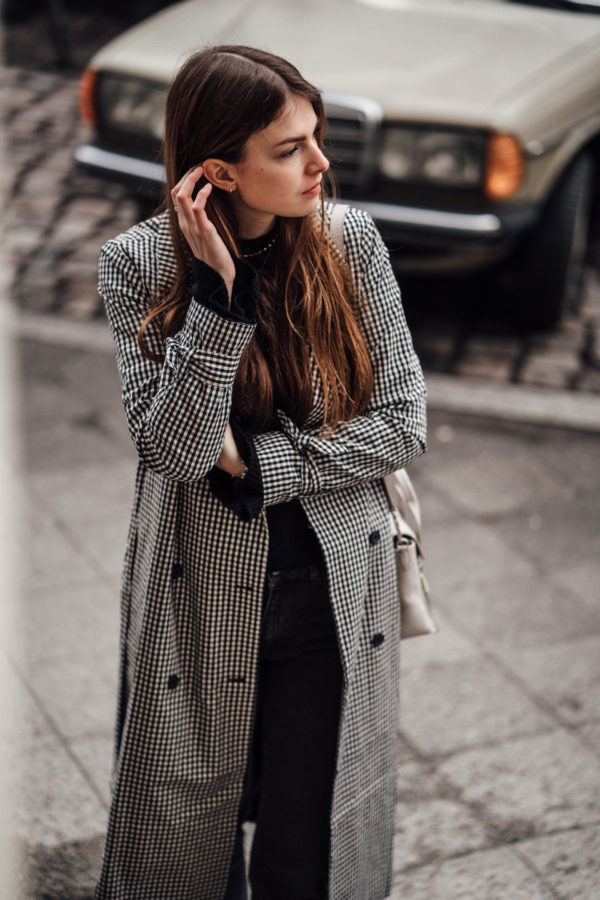 PR Samples contained – Na-kd trench coat || Na-kd pants || old sweater || Reebok sneakers || Phillip Lim bag