It doesn't happen very often, but I am falling for one of the current trends. And it is a trend I first was very sceptical about: the beltbag. So let's talk about this trend and why I ended up liking it a lot.
Trend 2018: the beltbag
The beltbag isn't one of the newest trends; it has been all over Instagram and the streetstyle scene for months now. And as I mentioned before, I first was very sceptical about it. But when I was in New York, I got to borrow Vanessa's Gucci beltbag, and that's when I realised how handy they are! It is such an amazing feeling to NOT have a bag on your shoulder, your arm or in your hand. Let's be honest; bags can be quite annoying. When they are too heavy, it hurts and when you usually only have one free hand. Two "problems" you no longer have when wearing a beltbag. In the beginning, I always thought, that I forgot something, but that wasn't the case haha. It just was the strange feeling of having two free hands and no hurting shoulder.
I have to admit, a beltbag doesn't offer a lot of space, but do we really need all the things we put in bigger bags? No, we don't! So that truly isn't minus point. But as with many other trends, you also have to like this one. And if you just don't like the way it looks, you don't have to wear it.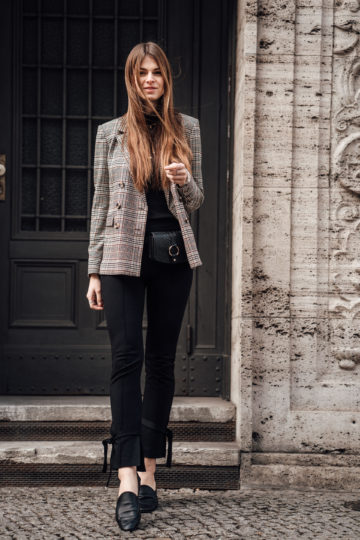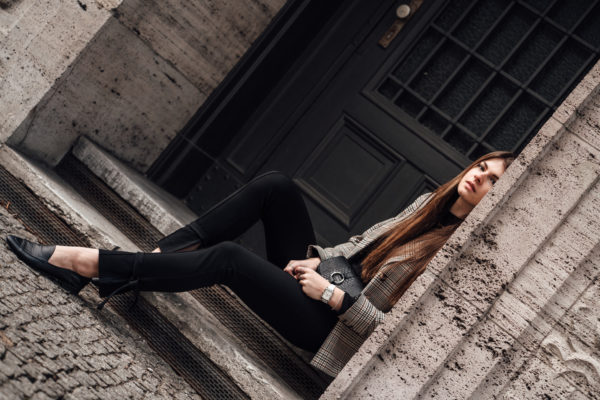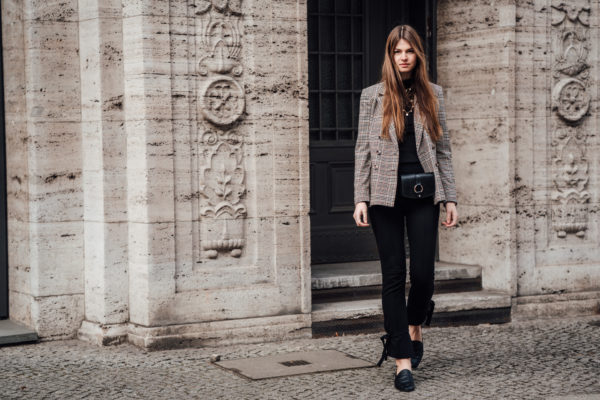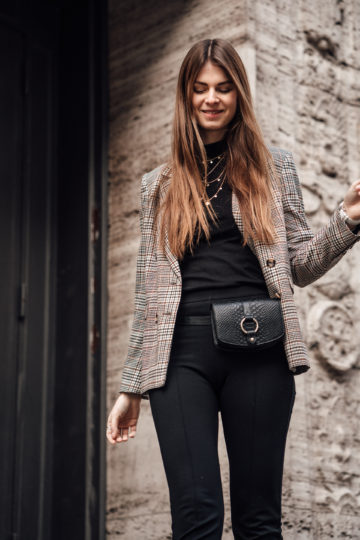 Beltbag combined with a plaid blazer and leg tie trousers
I do like the look of beltbags, especially of the one I recently got. And I couldn't wait to style it. I opted for a casual chic outfit I could wear to the office as well as to a meeting. So I ended up wearing a pair of leg tie trousers, a black turtleneck and a plaid blazer. The beltbag is the cherry on top that makes the outfit even more appealing, don't you think?!
I didn't want to put together an outfit that entirely focuses on the beltbag. It definitely is an eyecatcher, and that's why you can combine it with everything, and it will always stand out.
The outfit actually is a combination of many key pieces: the plaid coat, as well as the leg tie trousers, are key pieces such as the beltbag is. But since you have seen the plaid blazer before, I will focus on the leg tie trousers and won't talk about the blazer today. When I saw the trousers online, they caught my eye, and I couldn't say no. I really like the tie detail on the leg and how comfortable they are. Due to the tie, they do look way chicer than other black trousers, and I am sure I will wear them very often this spring. I am already thinking of several outfit combinations, and as soon as it gets warmer, I will wear them, take outfit pictures and share them with you on the blog.
How do you like this outfit? What do you think about the leg tie trousers? And to get back to the main topic: what do you think about beltbags? Did you get yourself one or is it one of the trends you just don't like? I am looking forward to reading your comments. xx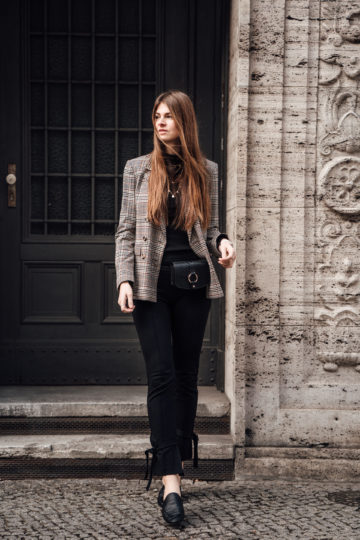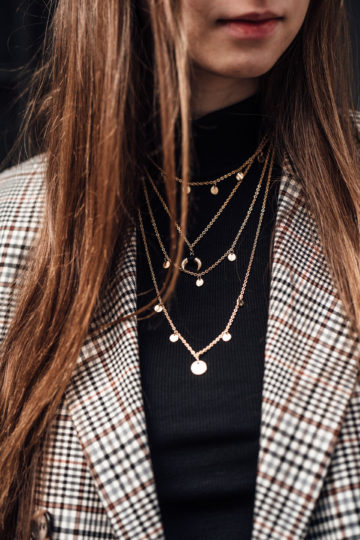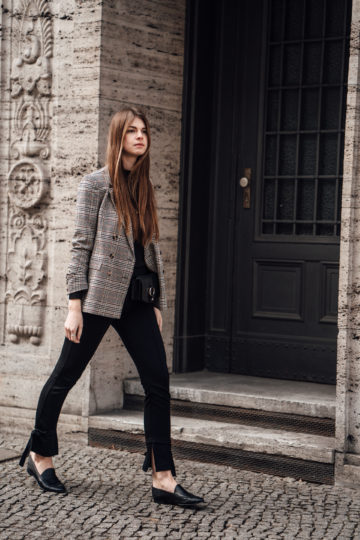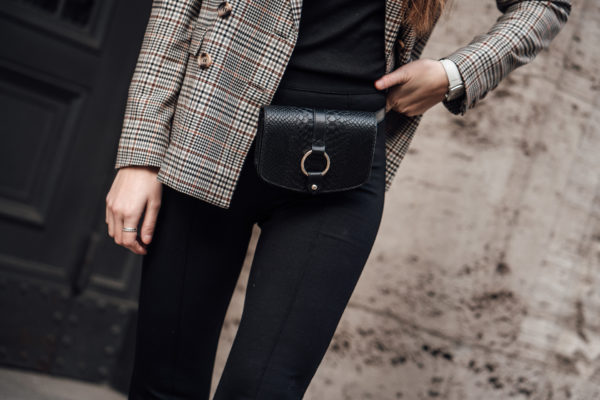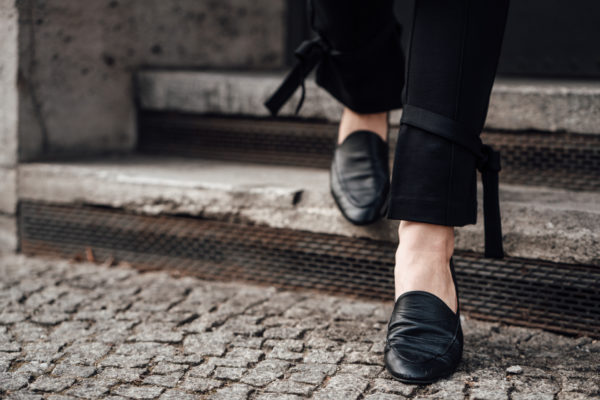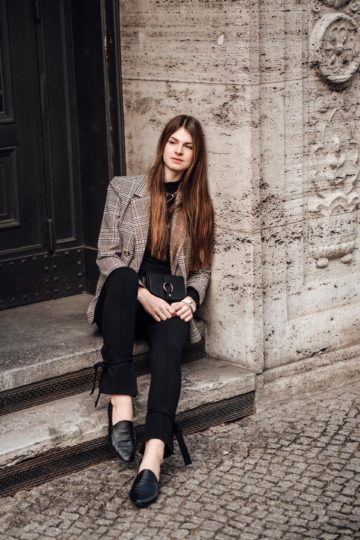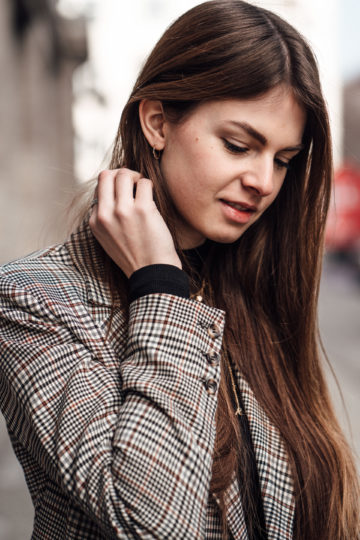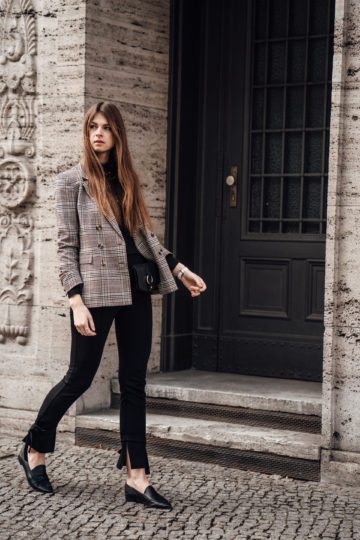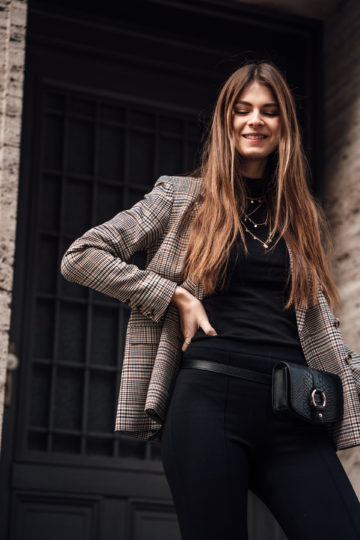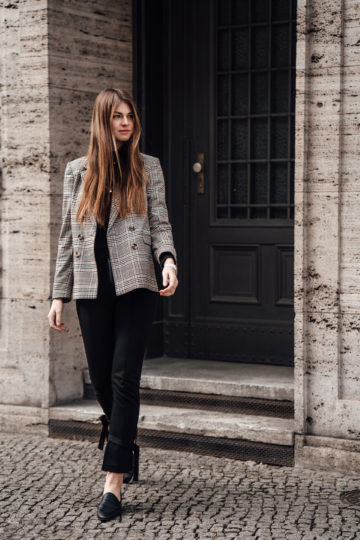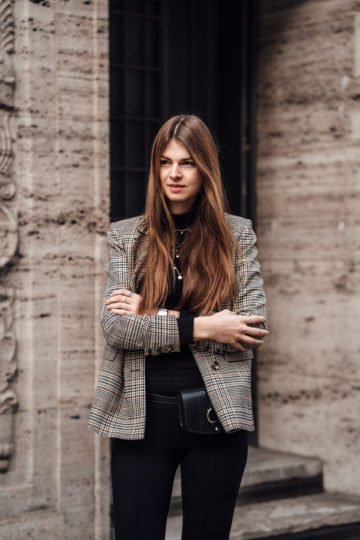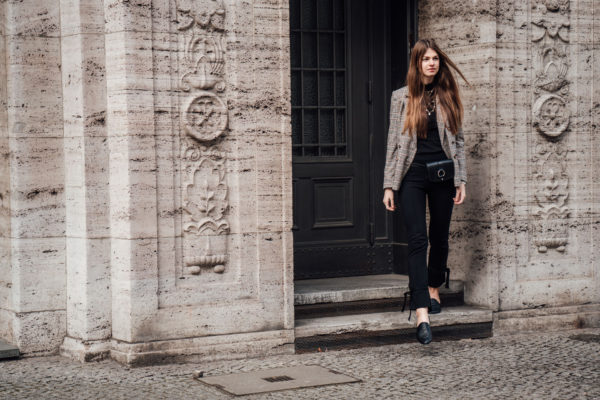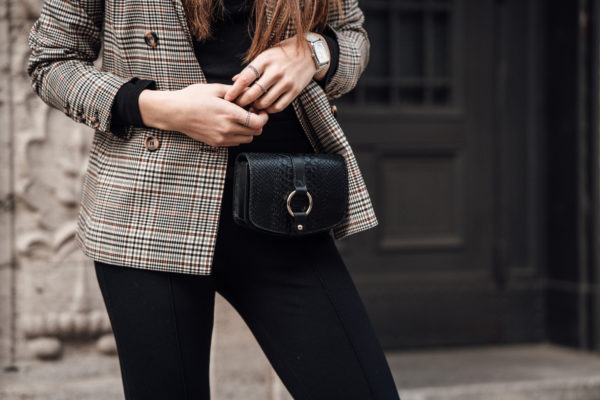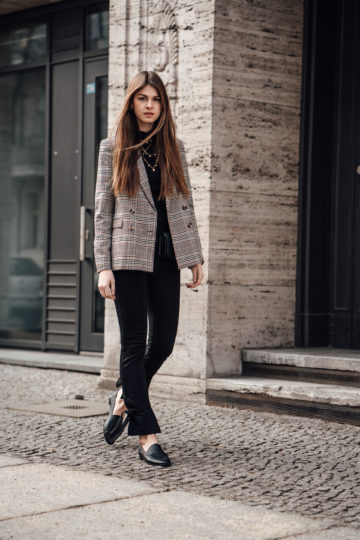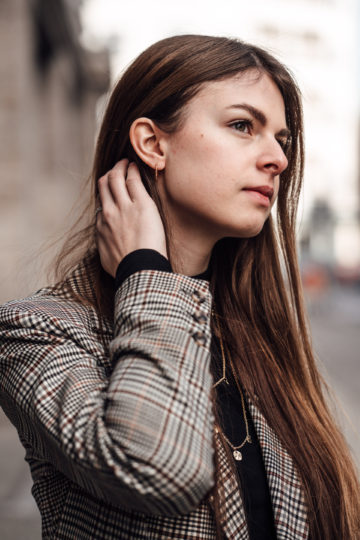 *PR Samples contained – &otherstories blazer || VILA turtleneck || &otherstories trousers || &otherstories beltbag || flattered shoes