As I mentioned on Sunday, today I'm telling you everything about the hot yoga event hosted by Zalando on the first of April. I wouldn't call myself a yoga enthusiast, but I've done it a couple of times, and it always was fun. The reason why I'm not doing it on a regular basis probably is, that I'm not very flexible and that it can be a little bit frustrating when you're not able to do the poses. I know, I would get better if I would practise it more often… but then there's the next "problem": I don't know any good yoga classes.
Anyways, that's not what I want to talk about today. Today I want to talk about the hot yoga event and the new project by Zalando: We Love Yoga.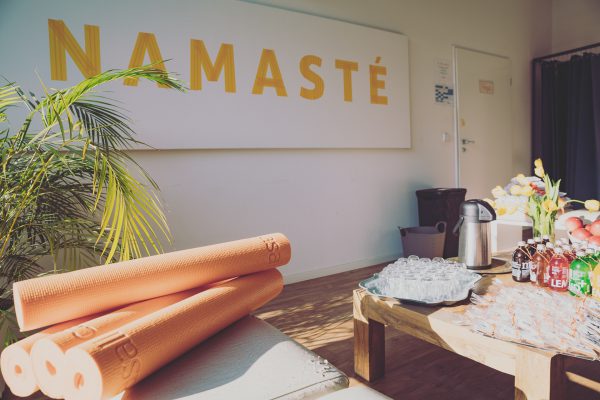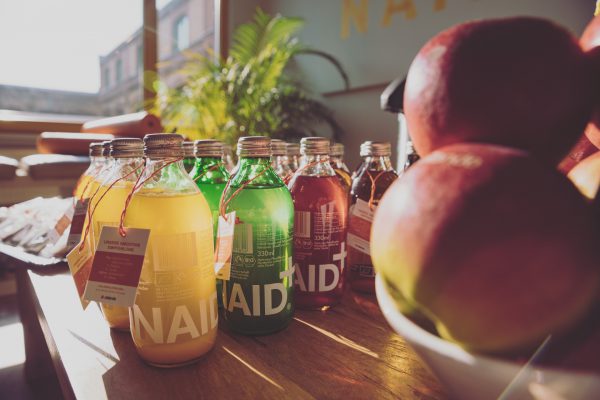 Hot Yoga with Zalando
I've done yoga before, but it was my first time doing hot yoga. And guess what? It was a lot of fun. I think it's even easier to get into the poses when it is that hot, or maybe I just think it is. Hot yoga classes are held in a room that's heated to 30-40°C, so it's going to be very sweaty 😉 When you enter the room, it feels a little bit as if you're in a tropical place but without the plants and tropical sounds. It's just the heat and no breeze, but it feels good! I really liked the heat and felt comfortable right when I entered the room. I have no idea how many poses we did, but I think the class was about an hour. If you're doing sports for an hour, it usually feels like a long time, but it didn't when we were doing hot yoga for an hour. Some of the poses were quite exhausting, and I felt, that I haven't done any strength training in a while… but at the same time it felt great, and my core was sore for three days haha.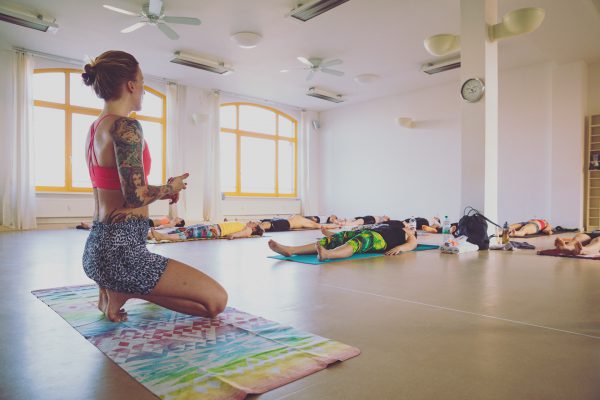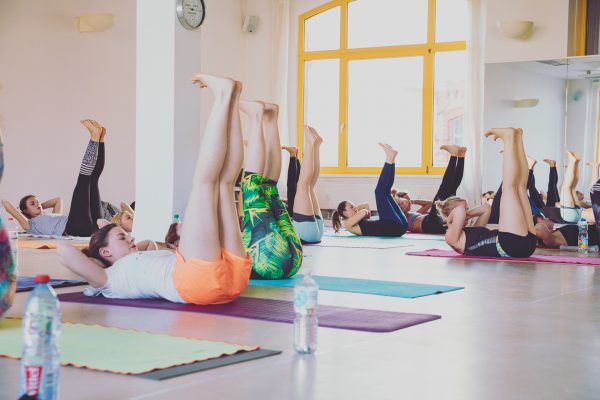 I felt super relaxed and well-stretched after this hot yoga class, and I would for sure do it again. I've never felt this sweaty in a long time, but you just have to let it flow and don't think about the sweat. Remember, that everybody in this class is super sweaty. 😉 I first was a little bit annoyed by the sweat dripping and flowing into my eyes, but it didn't take long until I actually didn't realise it anymore.
Oh before I forget: Jelena Lieberberg did the yoga class, and it was held at the Berlin Hot Yoga Studio in Friedrichshain for those who want to know.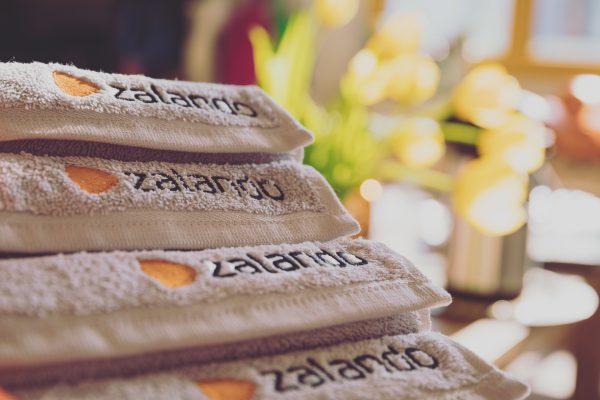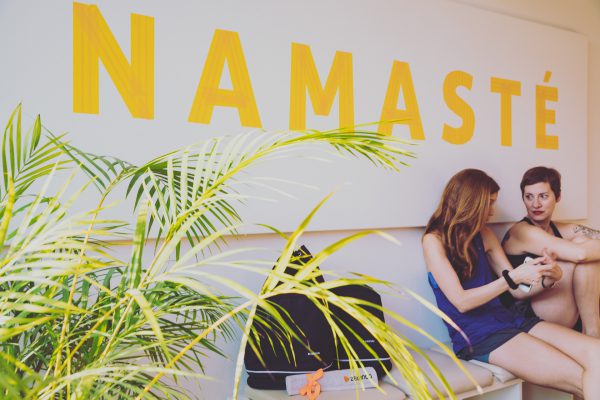 We Love Yoga
Enough about the event. Let's talk about the We Love Yoga project by Zalando. This project might be interesting for both beginners and those who practise yoga on a regular basis. On their website you can find information about different yoga techniques and trends, you can take part in a quiz to see which yoga style would work best for you and you can read interviews with yoga enthusiast from all over Europe. You can learn a lot about yoga when you're an absolute beginner, and you can get new inspirations and learn new things even when you're doing it on a regular basis. Beginners can also find a helpful guide at Zalando if they want to try yoga at home and get better before they take part in a yoga class.
And, of course, it wouldn't be Zalando, if you couldn't shop the latest yoga outfit trends. There are a couple of things you should consider when buying a yoga outfit such as that the shirt isn't too tight or too fluttery. I got a nice yoga outfit from the brand Hey Honey. Hey Honey is a young yoga brand based in Germany. All products are made in Turkey and certificated according to OEKO-TEX® Standard 100. High quality is as important as a fair and environmentally friendly production for the people behind Hey Honey. Additionally, the styles are so beautiful, the fabrics feel amazing, and the prints are so cute. I got a very simple outfit – as always – and I really love the detail on the leg of the pants. You should check their website for more information, and their collection is also available at Zalando. 🙂