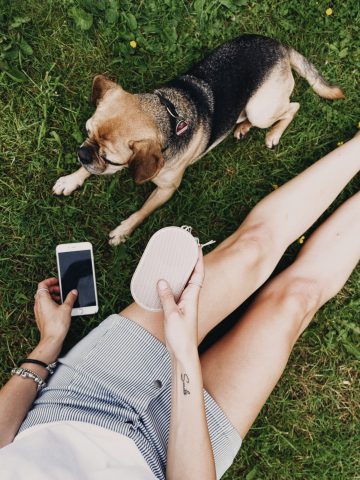 A busy week in Berlin is over, and like every Sunday I am telling you more about what I was doing the past week. Let's begin with Saturday. The weather last Saturday was very nice, but I had to work a little bit all morning and noon and didn't leave our apartment until 2 pm. Due to our trip to Amsterdam, I had a lot of work I couldn't finish, and I wanted to do at least the most important things on Saturday. In the afternoon we met up with friends to plan our trip to Lisbon in November, and that actually was a lot of fun. We're travelling to Portugal to visit the Websummit, and I am really looking forward to it. I have never been to the Websummit and can't wait to experience it at least once 😉 We're staying in Lisbon during the Websummit, and afterwards, we will stay a couple of days in Cascais. On Saturday we booked two apartments, one in Lisbon and one in Cascais, and now we only have to book the flights to Portugal. But the trip is in November, so we still have plenty of time left 😉 It was great to sit outside, plan the trip and drink iced matcha latte for a couple of hours. Afterwards we actually just took outfit pictures, drove back home and worked a little bit more. And since we spent so much time at home that day, we decided to have dinner at Vapiano.
Sunday was another beautiful day in Berlin. My boyfriend had a soccer match, and I decided to drive with him and watch the game. I sat on the sidelines, ate cherries, listened to music and enjoyed the sunshine – couldn't imagine a more relaxed Sunday! After his soccer match we drove to his mother's place for dinner and then the day actually was already over. Time went by so fast on Sunday, but I had a great day.
Now let's get to the less eventful part of the week: Monday to Friday. Monday and Tuesday were two busy days at the office, and I didn't do anything but working and getting things done. On Monday I even didn't do anything in the evening, because I was too tired and exhausted. But on Tuesday I decided to go for a run after I left work and in the evening we met up with my boyfriend's mother again to celebrate her birthday. Afterwards, we didn't drive home because it was a friend's birthday as well, so we stopped by his place as well. On Wednesday I actually wanted to go to the gym and join the yoga class, but I felt a little bit under the weather and had a lot of work to get done, so I drove to the office instead. And since Wednesday was my dad's birthday, I left the office a little bit earlier to drive to my parent's place where we ate cake with the family. After that, I drove back to the office, worked for one more hour and was happy to drive home around 7 pm.
Thursday and Friday were almost as eventful as Wednesday. My Thursday started with a doctors appointment, and I hate doctor's appointments because I always have to wait too long at their waiting room and the actual appointment doesn't take longer than 5 minutes… it is such a waste of time, isn't it? I went straight to the office afterwards, worked for about two hours and headed to a meeting around noon.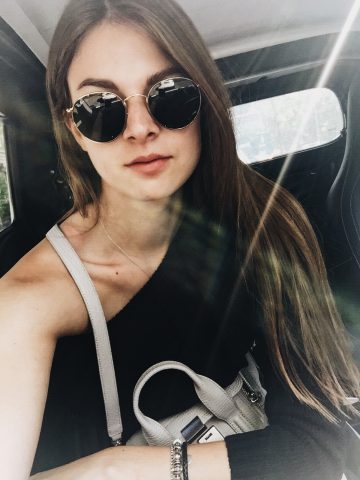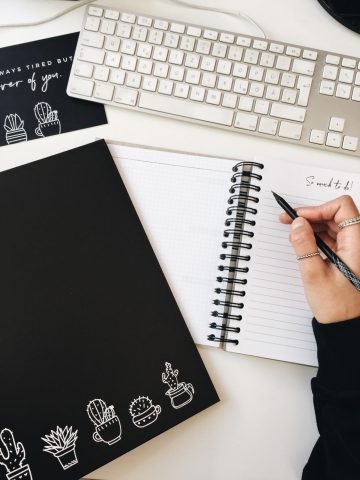 Afterwards, I didn't do anything interesting but working because I had to leave the office around 5 pm for an event and I wanted to get as much work as possible done. Due to all the meetings and appointments, I had so little time to work the past week; I had to take advantage of every single second I had at the office… the event in the afternoon was hosted by Stella & Dot. We got to see the collection, try our favourite styles and enjoy some nice summer drinks 🙂 I didn't stay that long actually because I was a little bit tired. I drove home around 8 pm, quickly got changed and went for a 5k run. So much about me being tired haha.
Friday morning was super hectically. I went to the office at 8 am, quickly edited my Instagram Story of the day before, had to head back home to let workers into our apartment and at 11 have I had an appointment at Shan Rahimkhan to test Bright Contouring by Wella. I will tell you more about my appointment at the hairdresser very soon, but here is a little hint: my hair colour changed a little bit 😉
Afterwards, I had to drive back to the office to get a least a little bit of work done, and since it was all rainy and windy on Friday, we didn't do anything after work but spending some time on the sofa watching Netflix and, of course, eating dinner.