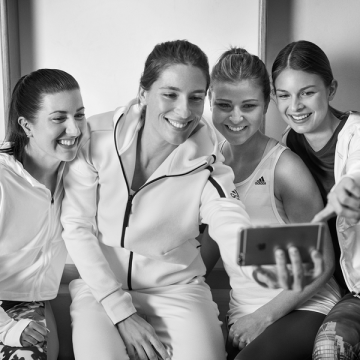 Some of you might remember my trip to Dusseldorf end of April. I told you a little bit about what we were doing there together with adidas, but I couldn't tell you everything. The reason: they were shooting a new product that just launched yesterday! It was a big secret, and we couldn't tell you everything about it and give a sneak peek, but now I can finally tell you more about this new piece and the new athletics category it is part of.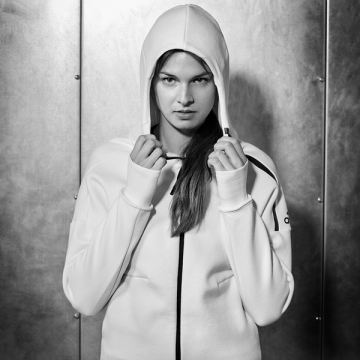 This new athletics category is all about the adidas athletes, about unique moments and deep insights. It focuses on the moment just before a match, the moment when every athlete takes stock of him or herself to "Find Focus". Tennis player Andrea Petkovic and football player Ilkay Gündogan are part of the new campaign and share their moments of finding focus before a match with you. They're wearing the adidas Z.N.E. hoodie, which is the highlight product of the new range. When we were in Dusseldorf, we had the chance to look behind the scenes while they were shooting the campaign pictures with the new Z.N.E. hoodie AND to shoot some pictures ourselves.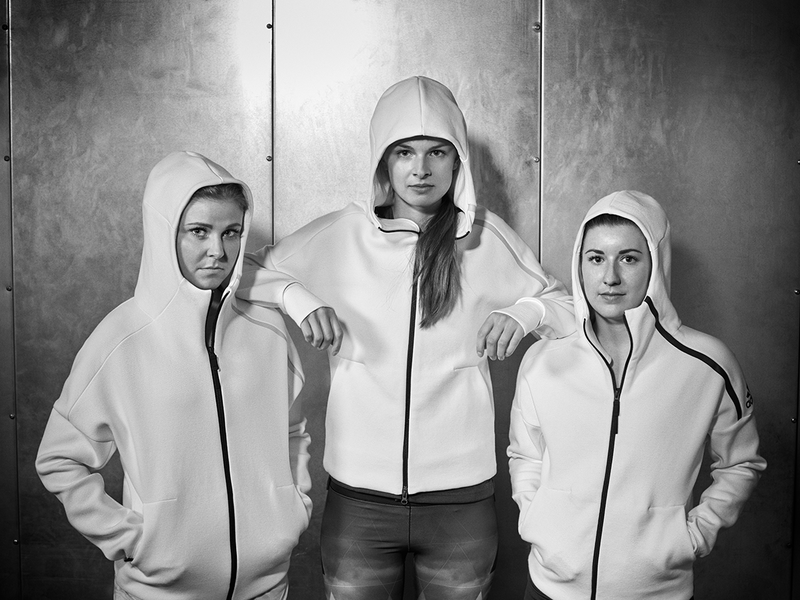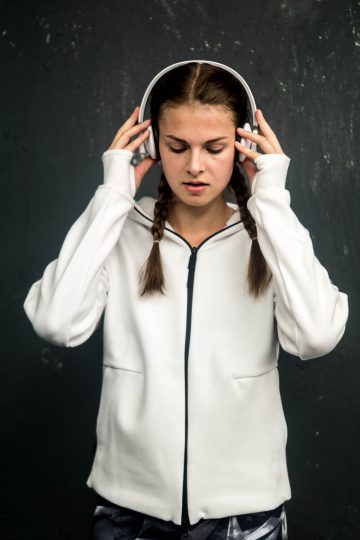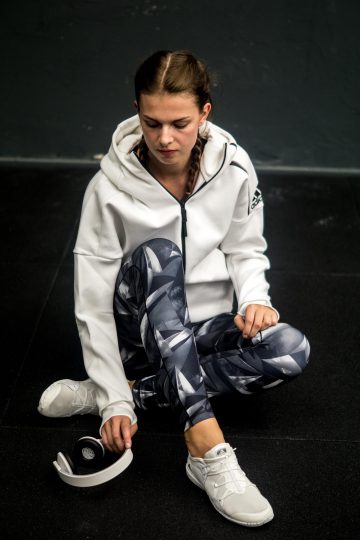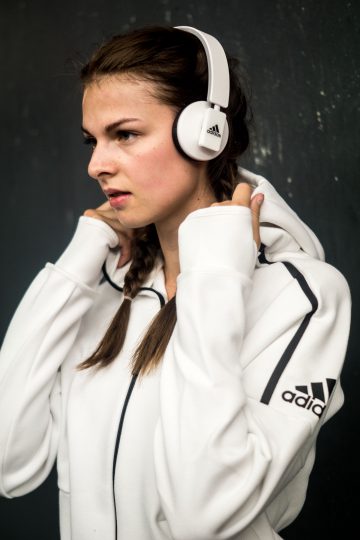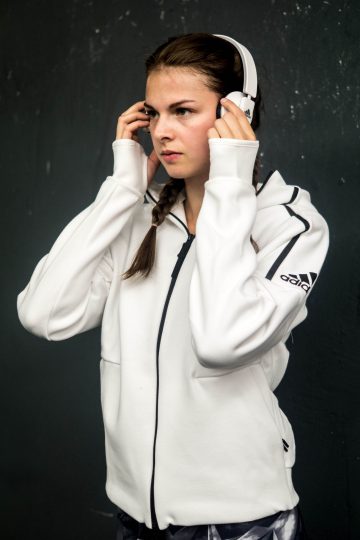 Yesterday I received the hoodie and just had to take some pictures. You can now find in this post. The adidas Z.N.E. hoodie is a combination of the most modern craftsmanship and high-quality products. It's made of a cotton-polyester-elastane-mix which guarantees the highest comfort. The shoulders part has a very wide cut for even more comfort and adidas created a hood that is big enough to cover not only the athlete's head but also over-ear-headphones such as the ones from Teufel you can see in my pictures. I tried it myself; it actually fits both: head and headphones 🙂 And it's an amazing feeling when you're wearing this hoodie with the hood put on, headphones underneath while you're listening to music. I can imagine how athletes find focus before an important match when wearing the Z.N.E. hoodie.