It's a new week and time to share the last outfits from Berlin Fashion Week. I have two outfits left I want to share with you this week, and both are looks you can not only wear for fashion week but also in your everyday life.
I mentioned before that it is more important to me to feel comfortable than looking super fashionable. Also, Berlin Fashion Week isn't the most important Fashion Week in Europe. 😉
Wearing a white boho dress for Fashion Week in Berlin
Not too long ago I probably would have never bought a midi dress as I always thought they would make me look shorter than I am. I also thought, that my calves, as well as my instep, would be too big for this length. My legs are quite sporty and not everything works that may look good on a girl with really skinny legs. But since I liked all the looks I saw with midi length dresses; I just wanted to give it another try. I wanted to try different outfit combinations and hoped, that they would look good on me. And as you can see, I really became friends with the look of me wearing a midi dress. 🙂
Maybe I just had to find that one perfect dress of this length, that works for me, but I think I found it. And a couple of other midi length dresses I haven't shared yet hahaha. But wait, I actually shared two outfits (or maybe even more) with midi dresses this summer. You can check my "Fashion Looks" page to find them if you want.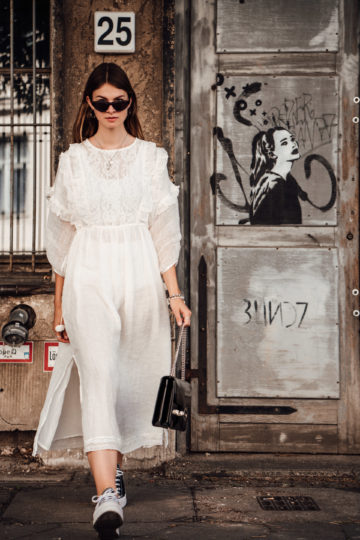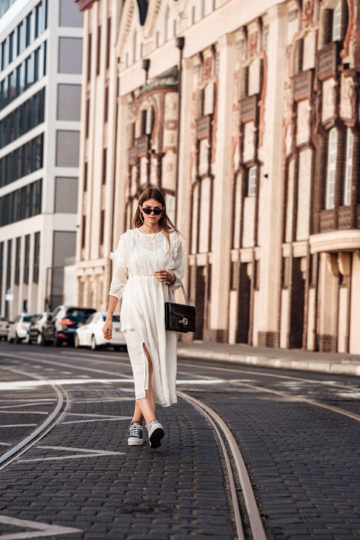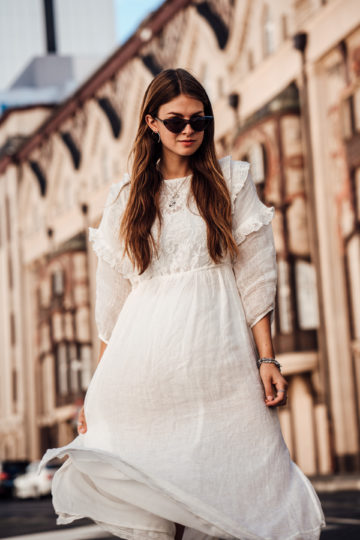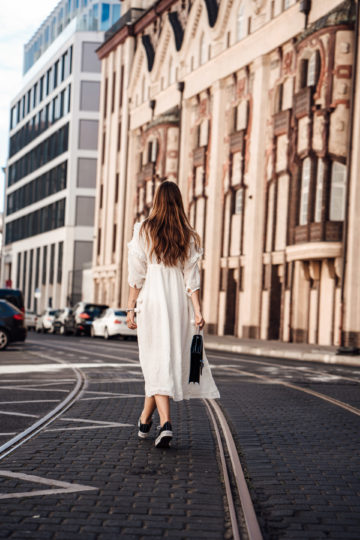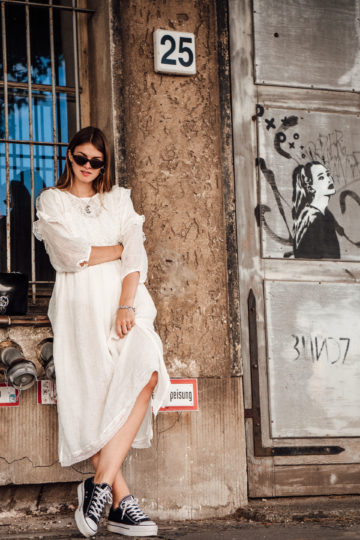 So yep, perhaps it hasn't to do anything with the dress. Maybe it was just me who had to get used to the look. Anyways, what I wanted to say is, that I love this dress and that I will probably wear it pretty often this summer and maybe even in fall as long as it is warm enough.
I love white clothes in summer, and I love that this dress has a boho touch due to the pompoms and lace details. Also, I really don't mind that the dress is a little bit see-through. I simply put on a pair of white panties and a white crop top I actually got a while ago to wear it underneath see-through clothes.
Combining dresses and sneakers
The combination of dresses and sneakers is one of my go-to combinations in summer when I don't know what to wear. And, of course, I combined my new midi dress with a pair of sneakers as I always go for sneakers when I have to walk around all day and want to stay comfortable. Also, you know how much I enjoy wearing my platform sneakers, and this was the first time I was wearing them the past week.
Another reason why I was wearing my platform Converse is that I like that they are in contrast to the rest of the outfit. And I think that they make this outfit look a little bit urbaner, don't you think? How do you like this outfit? What do you think about midi length dresses? And would you combine them with sneakers as I did for Berlin Fashion Week? I am looking forward to your comments. xx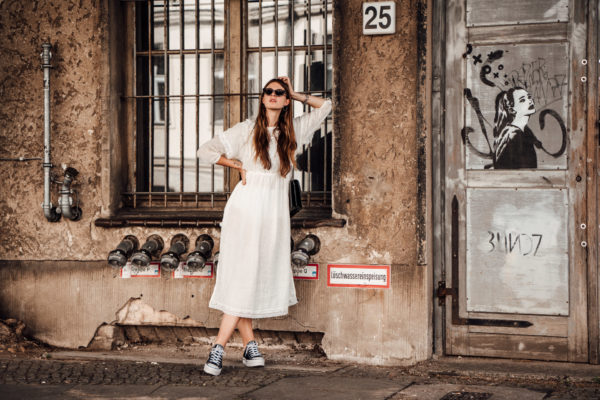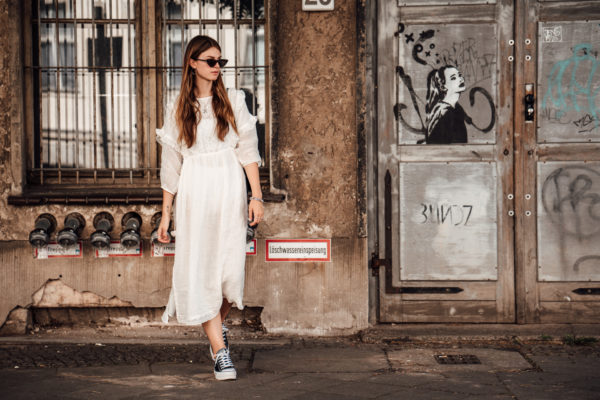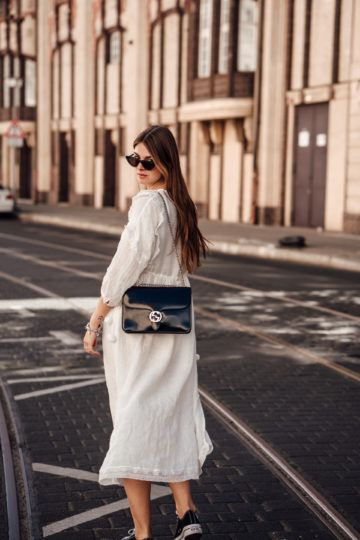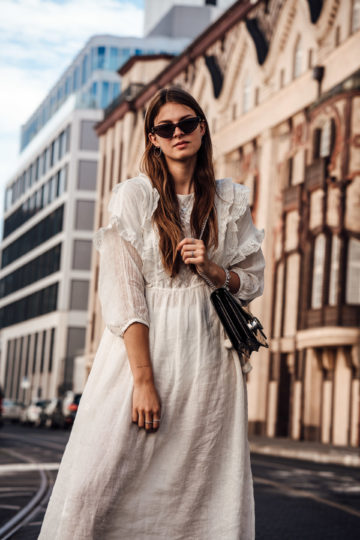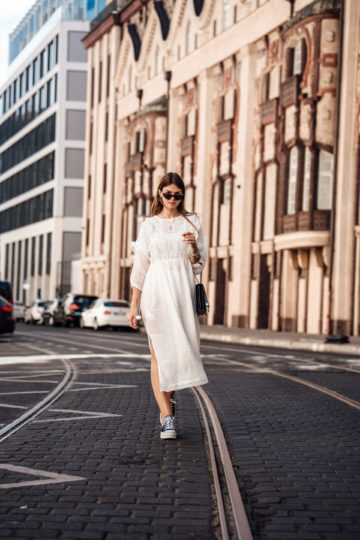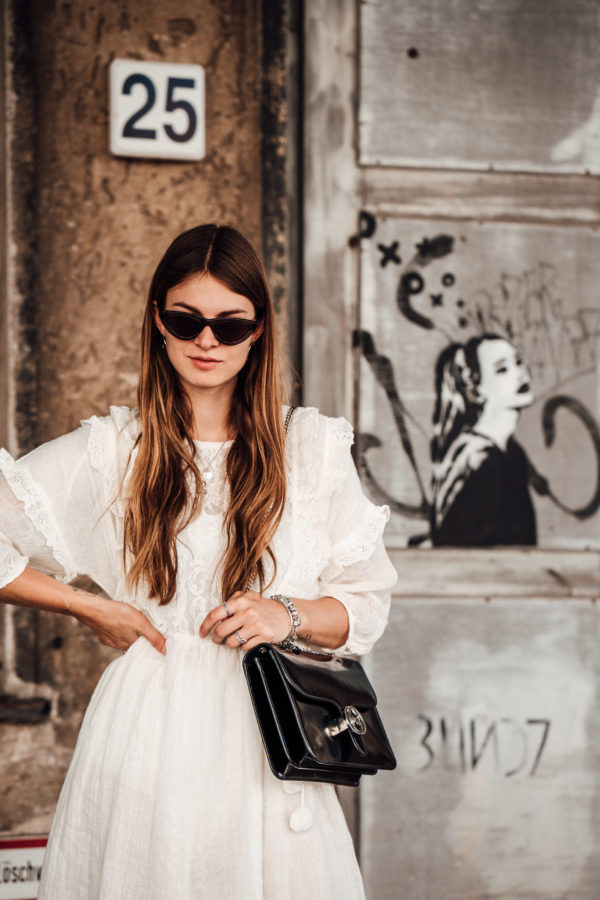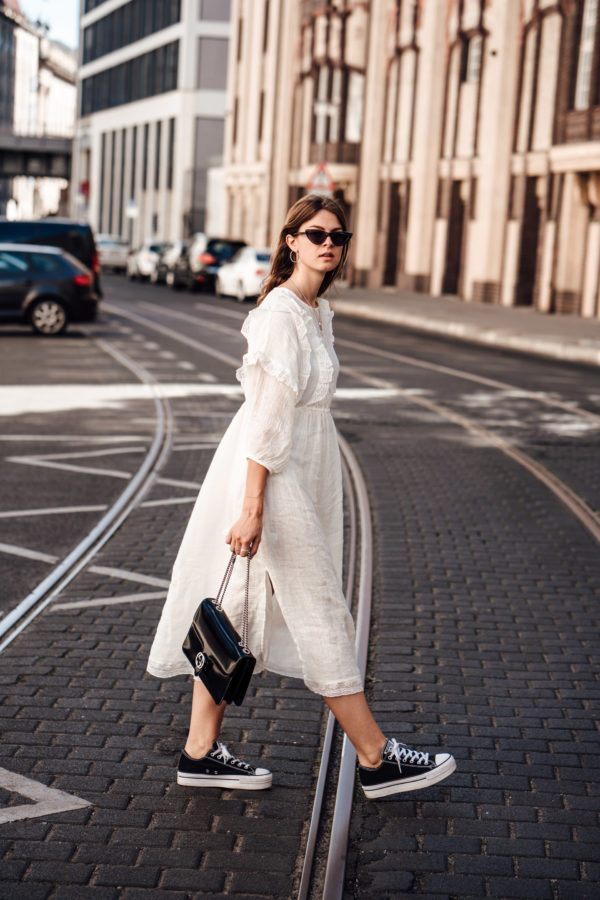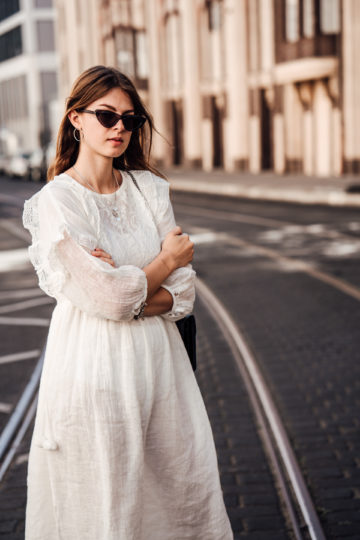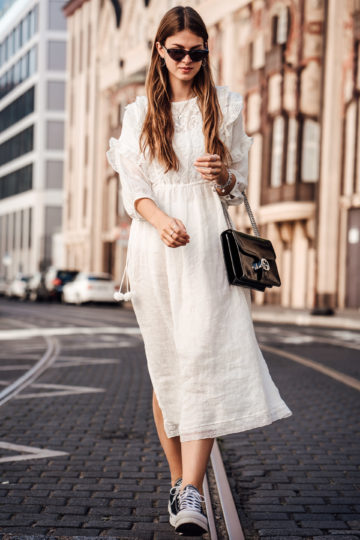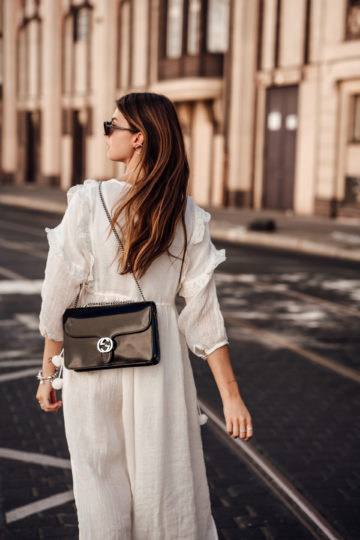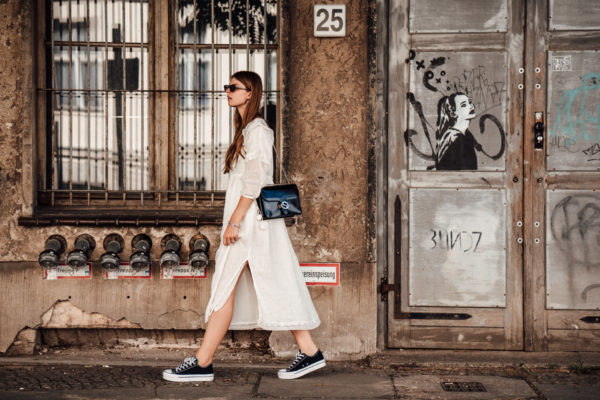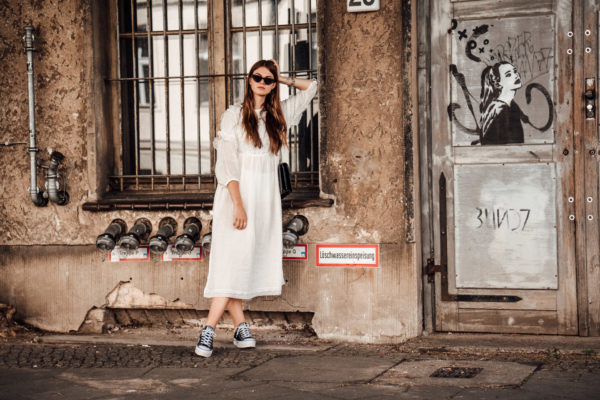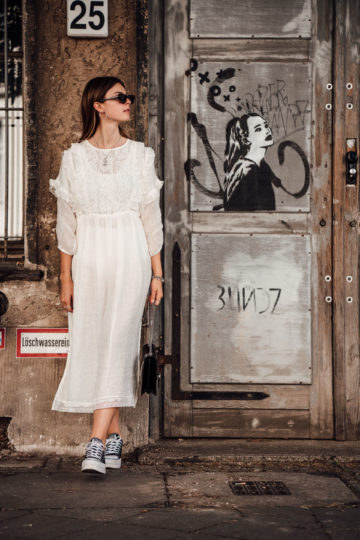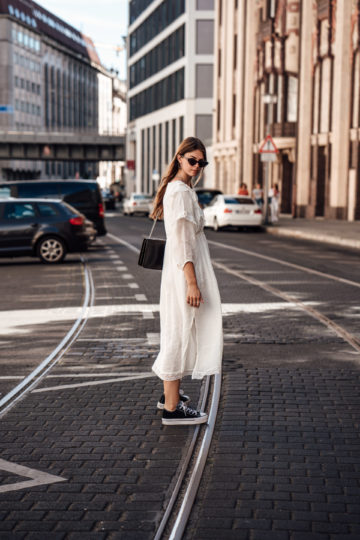 *Ad, PR Samples – Mango dress || Converse shoes || Gucci bag || Chimi Eyewear sunglasses