The new year has begun, and thus a new fashion season is just around the corner. So it's about time to take a look at the latest trends in fashion and bring your wardrobe up to date. Some of the Fashion Trends 2019 have been with us for quite some time and are currently indispensable in the fashion world. But there are also some exciting new styles that will conquer the fashionistas hearts in 2019.
These Prints are 2019 in Fashion:Batik
The wild batik pattern is back! Since its first comeback in the 80s and 90s, the individual batik look has long been considered a fashionable misstep. But in 2019 its one of the top trends of the season. And this not only applies to your summer holiday in Ibiza but also to your usual workday in the office!
The most beautiful option here is batik tops which can be perfectly combined with denim. But batik-look dresses are also a real eye-catcher this season.
If the trend still seems too wild for you, you can start small and wear selected batik-look accessories.
By its very nature, the batik look was directed against the fashion industry and was considered a sign of individuality and freedom. Not surprising, as the batik look can be made by yourself very easy. So let's get started with the DIY version, because what's better than wearing a very individual piece of clothing and at the same time be in fashion ?!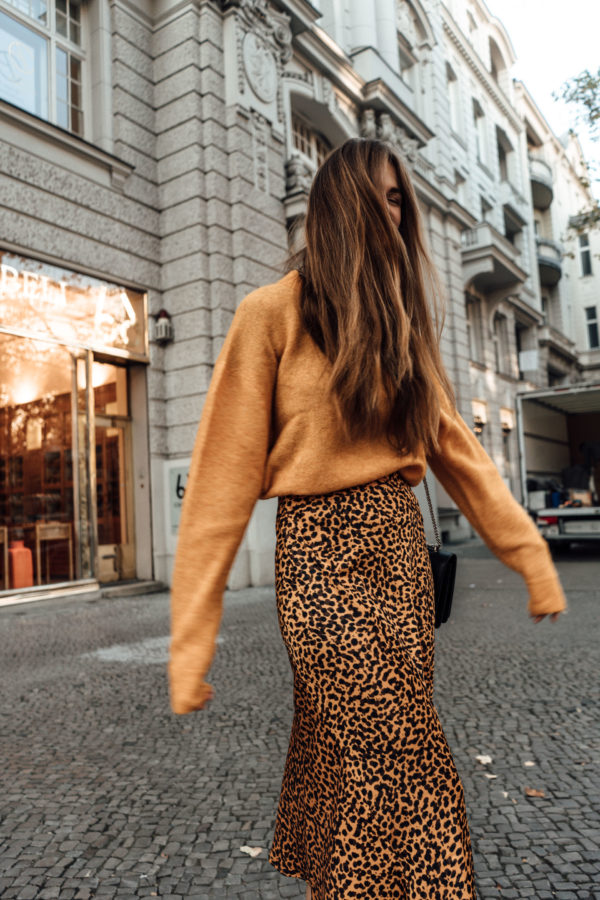 Animal Prints
One of the biggest fashion trends in 2019, when it comes to print, is again clearly the versatile animal prints. From zebra and tiger to snake and leopard patterns, this season they are all there! The Python pattern is currently conquering the catwalks of the world, but all other animal prints are still fashionable. Whether on tops, jackets, handbags or an all-over look – animal prints turn every otherwise simple basic look into a fashion statement.
Bright Colours/ Neon
It may pop this year! Colour restraint was yesterday, because this season bright colours and neon tones may even be used in the office life. Colourful colours create a good mood and are absolutely trendy. Again, everything is allowed: Bold fashionistas wear clothes in loud tones and combine them with equally bright shoes. If you do not want to overdo it, you simply wear a chic clutch in neon to a rather simple outfit and give your own style that certain something.
Mixed patterns
Let's mix it! The versatile patterns that accompany us in the upcoming season may not only be worn individually but be wildly combined.
Particularly popular are combinations of classic check pattern and sweet floral prints, which may now also be worn together with animal prints. Animal prints are also mixed with other, not so typical shades: Zebra Prints do not have to be black and white, and Leo Prints in no case be black and brown. Instead, the prints may be worn in all sorts of colours, such as reds or greens. Anyone who is unsure about the combination of different patterns can fall back on ready-made garments for this trend. Above all, maxi dresses have already been designed by many designers with a mix of different patterns.
Green
Green is the new Violet! While Ultra Violet, the trend colour of 2018, is now retreating for a while, vibrant green in all possible nuances determines this year's race. From bright poison green in neon optics to strong turquoise everything is allowed! Also very natural and maritime shades, which reflect the nature and the sea are welcome because in 2019, the theme of "naturalness" will be more in focus. And this shows, among other things, on dresses, which reflect the blue-turquoise-shimmering colours of the sea and the bright green of the meadows and forests. However, the combinations do not have to be delicate and restrained. Also, colour blocking is allowed!
2019 you will need these clothes in your wardrobe:
Ugly sneakers
In fashion circles, they are also often referred to as "Dad Sneakers", "Chunky Sneakers" or "Nerd Sneakers". The sneaker trend, which is characterised by an extremely chunky shape, a distinctive and often colourful sole is on the rise again. Furthermore, the shoe trend can be recognised by its multi-coloured seams, colourful laces or elastic snap fasteners. The more flashy, the better!
cycling shorts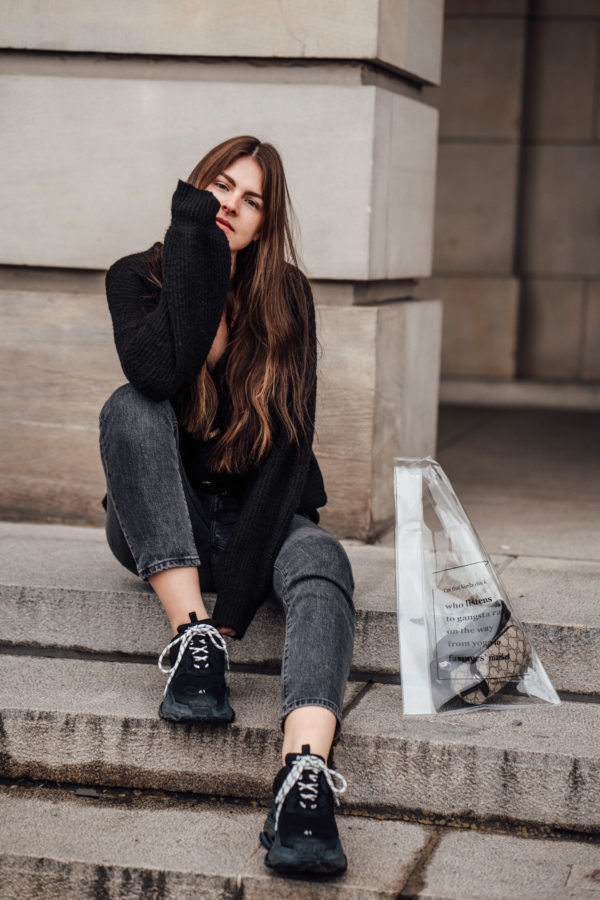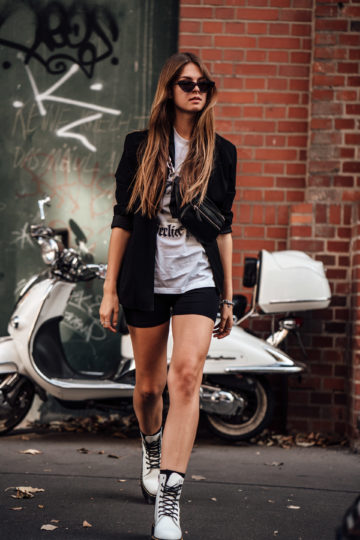 Cycling Shorts
In 2018 already, the long frowned upon cycling shorts have slowly made their way back into the fashion world. At Chanel's, Miu Miu's and Roberto Cavalli's shows this year, the models walked across the catwalk in cycling shorts. While the pants were initially invented for cycling, as the name implies, they entered the fashion world in the 90s and were also worn in everyday life during this period. Not surprising, because they are damn comfortable every once in a while! After that, however, they were considered an absolute no – go for a long time and now dare to return slowly. The sporty, comfortable shorts can be combined in many ways just as the fancy takes you. With oversized shirts and sneakers, they can be worn casually in everyday life. Combined with an elegant blouse or blazer, it creates an elegant, casual look. When you would like to wear cycling shorts to a sporty shirt you should, if possible, set an additional fashion statement with non-sporty accessories, such as elegant earrings or XL chains. Otherwise, it might look like you are just coming from a cycling session.
Hoodies
Even though they are so super comfortable, hoodies are not just made for the couch. No, especially this year hoodies are one of the fashion trends par excellence. The oversized and loose sweaters look super stylish and cool when properly combined. If the occasion calls for a more serious and elegant outfit, hoodies can be easily combined with a calf-length skirt and pumps as a form of a genius break in style.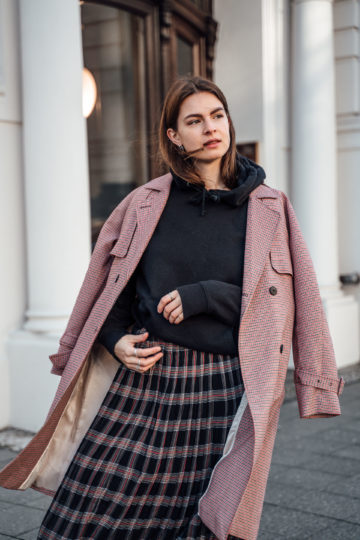 Oversized Blazer
Not only casual sweaters but also elegant blazers are now be worn oversized. This testifies self-confidence and makes a strong fashion statement. The oversized boyfriend blazers are best combined with wide-cut suit pants or skirts. Suitable shoes are classic pumps or ankle boots. To create a break in style the pants or skirt may also be a bit more figure-hugging.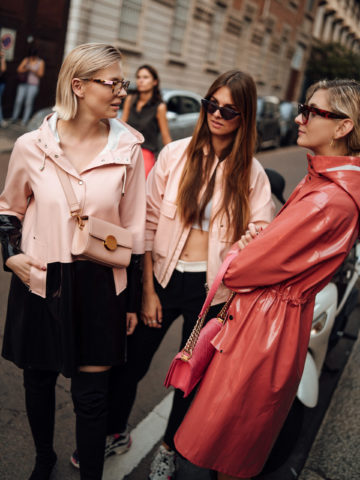 Raincoats
In case that the weather in 2019 literally falls into water, we are well and fashionable equipped. Whether traditional rain cape, plastic coats or dresses made of rubber – waterproof clothing is back in fashion this season, it may sound strange, but it only benefits us – especially when the weather is really bad. Even stylish trench coats and tops are now increasingly made of vinyl or plastic. So we are not only well suited for the weather but also prove a genuine sense of style.
Wide leg pants
Wide-cut trousers are again omnipresent this year. On catwalks as well as in everyday life, no-one can ignore the long and wide trousers. Currently Marlene and Palazzo pants, which can be combined in many ways, are especially popular. However, the most important requirement is, that the pants must be cut extra long in any case! So they can be elegantly combined, for example, with pointed pumps.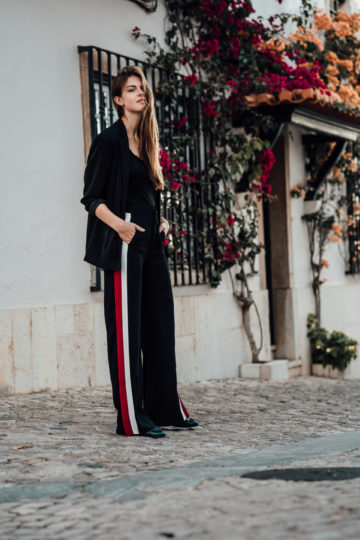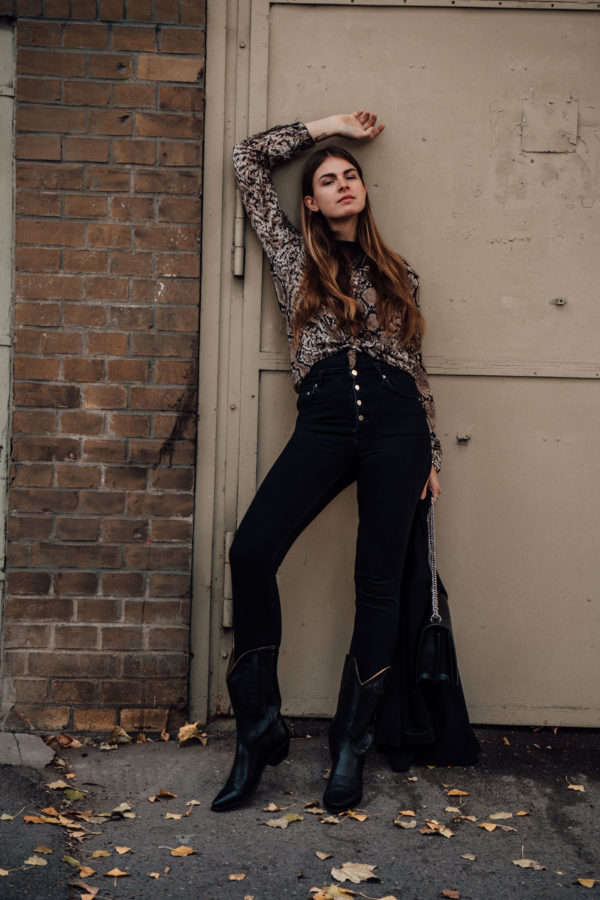 Cowboy Boots
Already last season, the casual boots of the wild West made the race. In 2019 the trendy cowboy boots are again in high demand- just like the western look in general. The trend boots can be combined either to match the Western look with a fringed jacket or casual tops. But also with classic jeans and blouse cowboy boots fit just perfect!
Fashion Trends 2019: Cuts, Fabrics & Details:
Fringes
Not only cowboy boots but also fringes are currently seen everywhere. Whether on jeans, jackets, bags or skirts: fringes make every look unbeatably casual and at the same time playful. To keep the look in check, however, it is better to just one item with fringes.
Metallic
While fashion items with metallic look used to be worn only on festive occasions, they can now move into our everyday wardrobe. Whether copper, gold or shimmering silver tones – Metallic is more trendy than ever. Nevertheless- less is more! So Depending on the occasion, it's better just carry a handbag or some other accessories in metallic look. By night, however, it may also be a dress in shimmering metallic look that outshines everything else.
Ruffles
Girlish ruffles on blouses, skirts and pants are also among the must-haves of the new season. The pretty ruffles simply pimp up any plain cut piece and give it a feminine touch. If you think the whole thing is too pristine, you are welcome to combine ruffles with leather jackets, sneakers or chunky boots to create a break in style.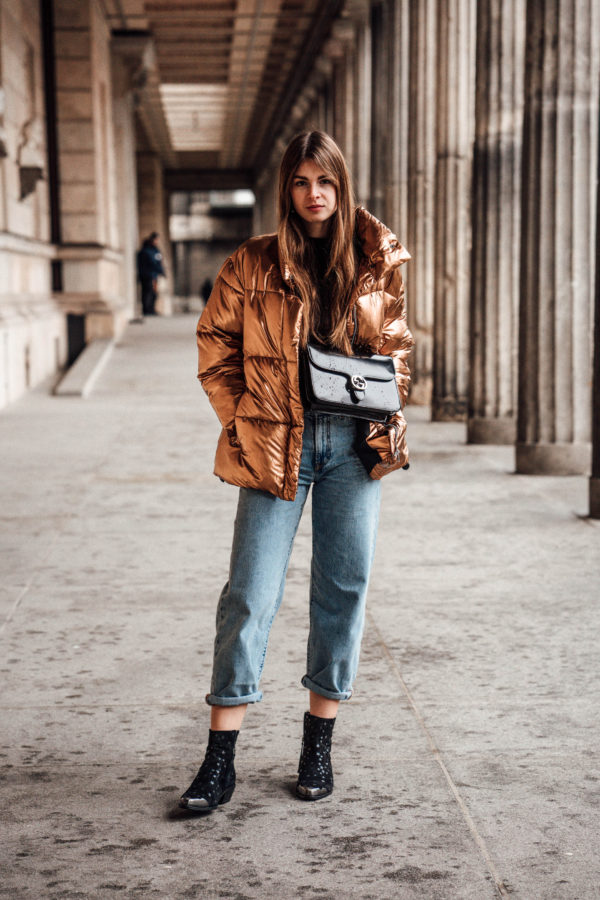 Crochet knit wear
This season countless designers are sending their models on the catwalk wearing airy crochet knit pieces Crochet knit stands for the carefree hippie feeling and just makes a good mood! Crochet knit reminds us of summer and sea, and with the beginning of spring, the latest will be increasingly seen in the cities. Light summer dresses made of the finest crocheted knit are especially beautiful to look at.
These are the Trend Styles 2019:
Western
Not only cowboy boots and fringes but also any other fashion piece from the wild west are welcome this season. These include hats and shirts in the Western style. Even dresses and jackets with playful details such as fringes are in style in 2019. The hats may be worn in oversize and be modelled after the typical Western-style- true to detail. In order to not appear dressed up, don 't combine too many Western pieces at once. So please do not wear cowboy boots, a fringed jacket and cowboy hat together, but combine them with other pieces.
Sportswear
It's a true fashion joy: Sportswear, which we love so much because of its unswerving comfort, will be one of the hottest fashion trends in 2019. With very delicate fabrics and partly shimmering or even transparent materials, sporty it-pieces still create a clear distinction from functional sportswear. Particularly beautiful are asymmetrical cuts and drawstrings, which look beautiful feminine and emphasise the femininity. Of course, sporty outfits can be combined with elegant accessories such as a trendy clutch or high heels. But that's not a must – even in sneakers, we don't do anything wrong this season.
Workwear
As if it were not enough, that this year functional sportswear, as well as raincoats, are en vogue, even in our work clothes we are perfectly styled and will be classified as super trendy! You heard quite right: Workwear is one of the fashion trends 2019! The trend was caused by two very influential designers who integrated the workers style in their latest collections. But also famous stars and celebrities did it, they skilful underlined their styles with details and elements that initially come from the workers' world. These typical workwear details include, for example, rustic metal buttons, visible seams, full-length zips and – most practical – a lot of pockets on pants and jackets. Even colourful accents in neon orange or yellow, as one usually known from a safety vest, are included as well as the reflective stripes, which we associate with work-suitable clothing and which provide better visibility and thus security, from now on a function as stylish details in the world of fashion.