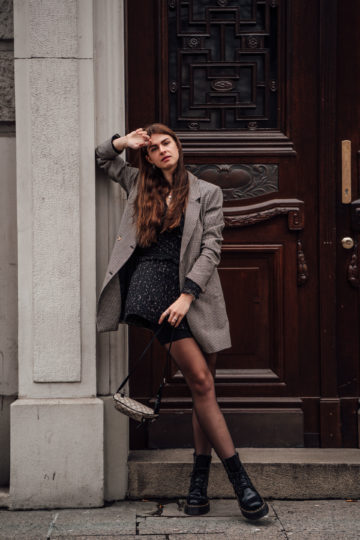 It is not a secret that I always prefer summer and summer outfits over winter. I also like most of my summer clothes better than winter clothes, and that's why I am trying to wear some of the summer clothes even in winter. The challenge here is to create a winter outfit with summer clothes you won't freeze in. But I wouldn't be telling you this if I didn't have a solution to this problem. So in today's post, I am telling you how to wear a dress in winter – without freezing. Okay, I can't promise you won't freeze, but I can guarantee, that my tips will help you to stay a little bit warmer.
What you need to know when you want to wear a dress in winter
I don't think that there is such a thing as winter dresses. Let's be honest, even when the fabric is thicker and the dress longer, it still wouldn't keep us as warm as a pair of jeans and a sweater plus some more layers. And that's why we usually wear dresses only in summer and on warmer spring and autumn days. But when you want to wear your dresses even in winter, there are a few things you could do to stay a little bit warmer:
– Layer!
– I usually do not only wear a pair of tights, but I also wear biker shorts, and in this case, I was also wearing a simple black skirt. That makes three layers underneath the skirt regarding the bottoms.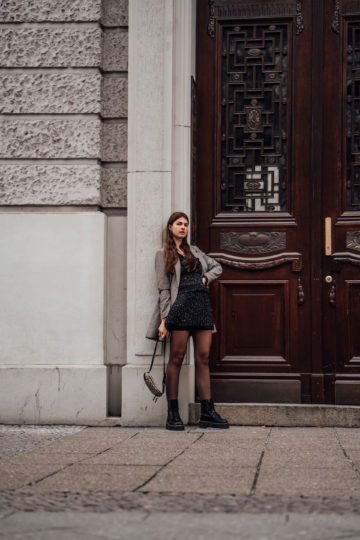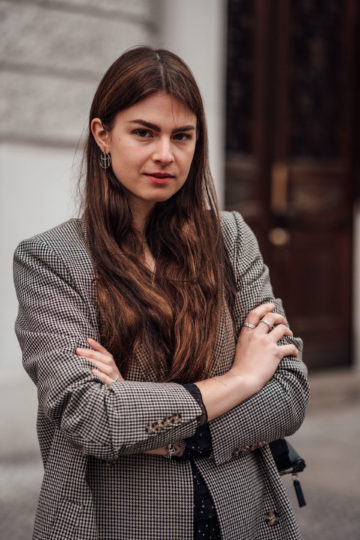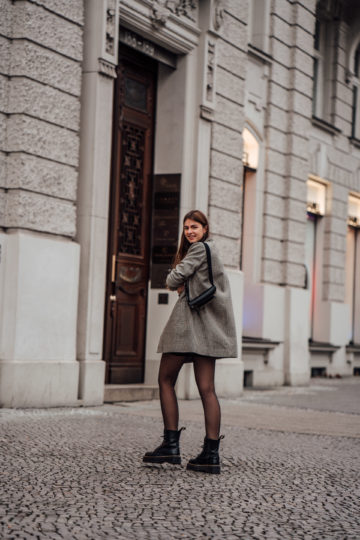 – You can not only layer the bottoms, but you can also layer the tops. Dresses are often not loose enough to wear lots of layers on top. But a tank top and a t-shirt or a longsleeve should always work. But only wear a longsleeve, when the dress has sleeves as well or when it is a cami dress. Otherwise, it might not look that nice.
– Put on at least one more layer on top of the dress. In this case, I opted for a long blazer, and I was also wearing a teddy coat, so that makes two more layers.
My casual winter outfit with a dress
Now that you know what I did to stay warm while wearing a dress in winter, I also want to share a few more details about the complete outfit. I decided to put together a casual chic outfit as that's the kind of look I like best. That's why I combined my dress with a long blazer, a pair of black boots and a belt bag. It is a very simple outfit combination, but the contrast between chic, girly and chunky makes all the difference. It might not be the perfect outfit choice for an office day, especially when you have an important meeting, but to me, it is the perfect everyday look. A look you could wear on the weekend when meeting up with friends, having a date or just spending some time in the city. I would also wear it to the office, but that's because I am my own boss, I work in fashion, and I am in Berlin, and in Berlin, you can basically wear whatever you want haha.
How do you like this outfit guys? Do you also like to wear dresses in winter? Let me know in the comments. xx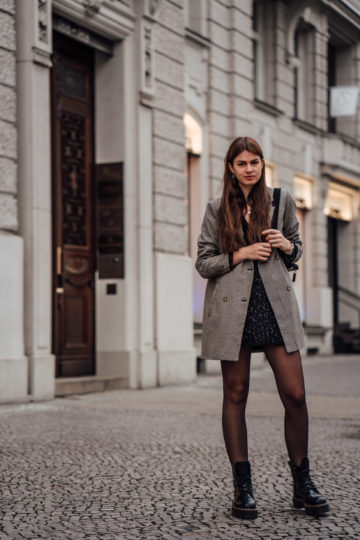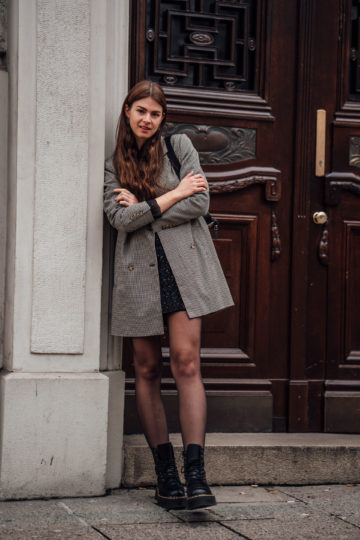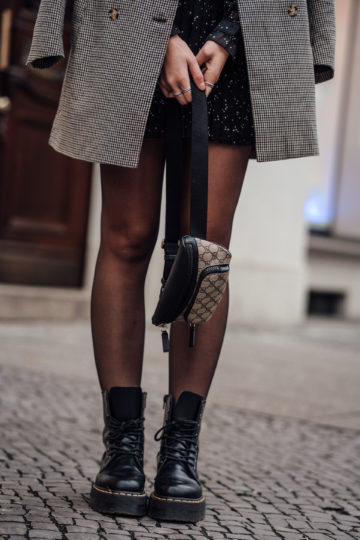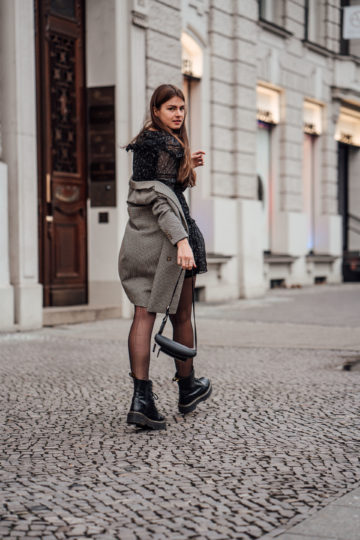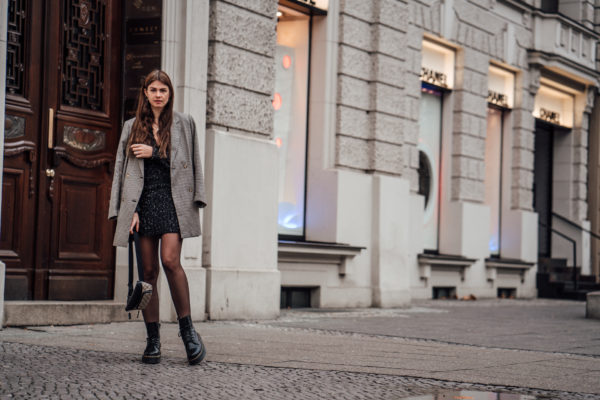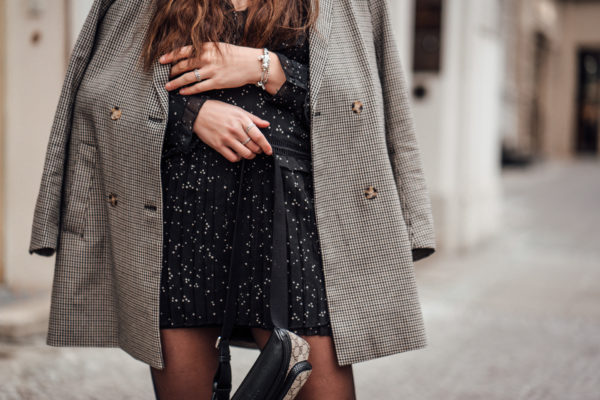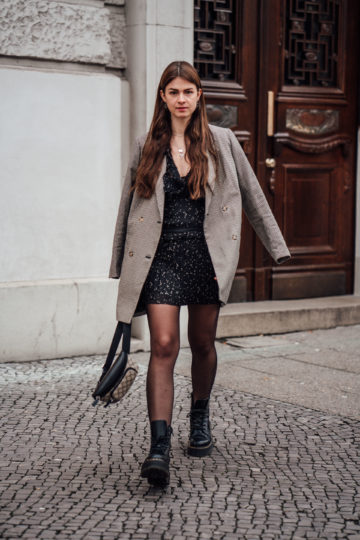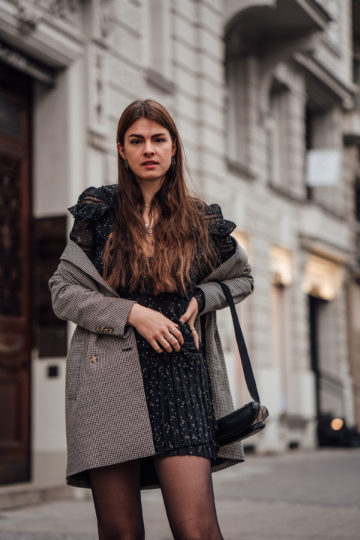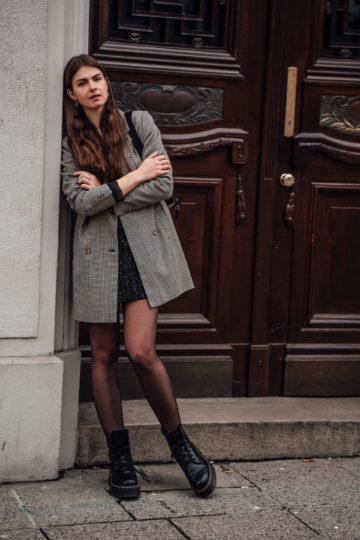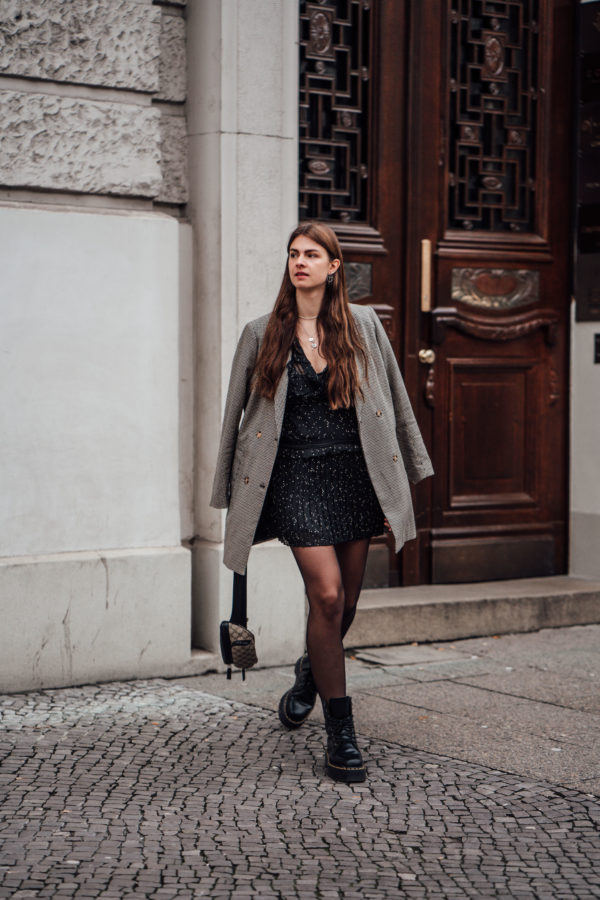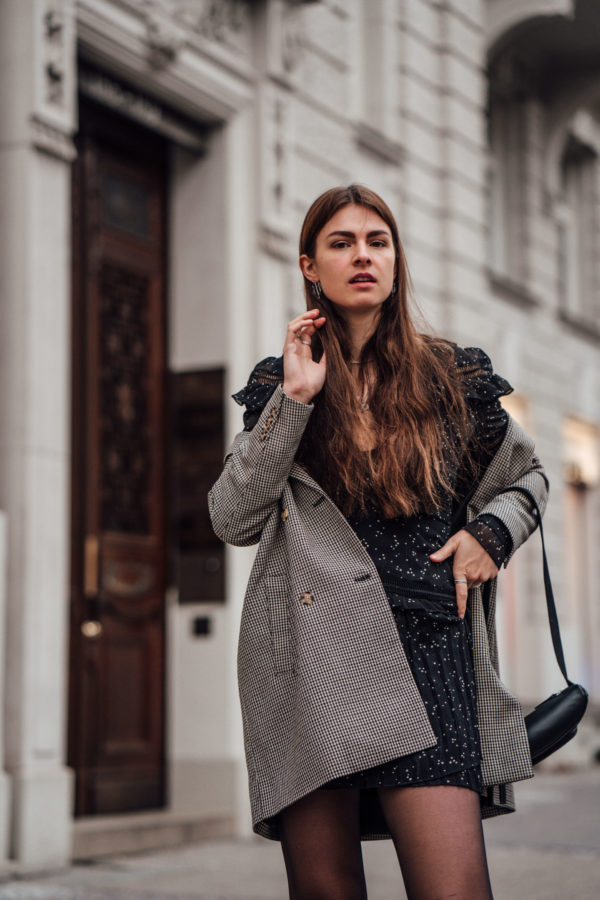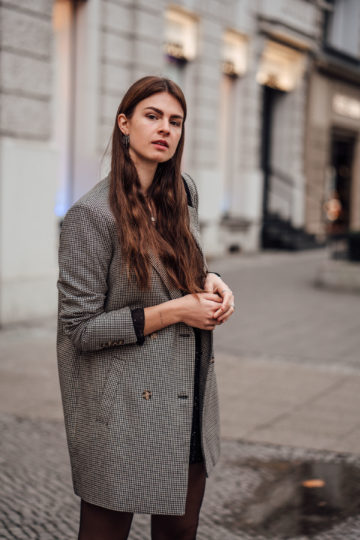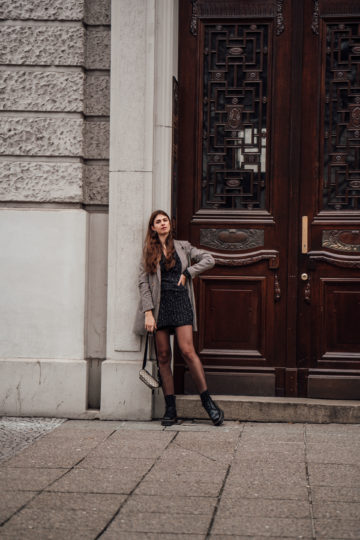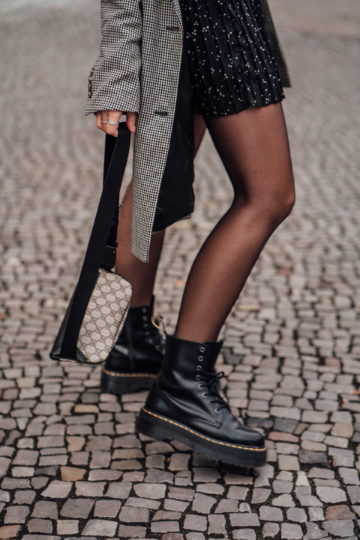 *Ad, brands named – Harvey The Label Dress || Minimum Blazer || Dr. Martens Boots || Gucci Belt Bag