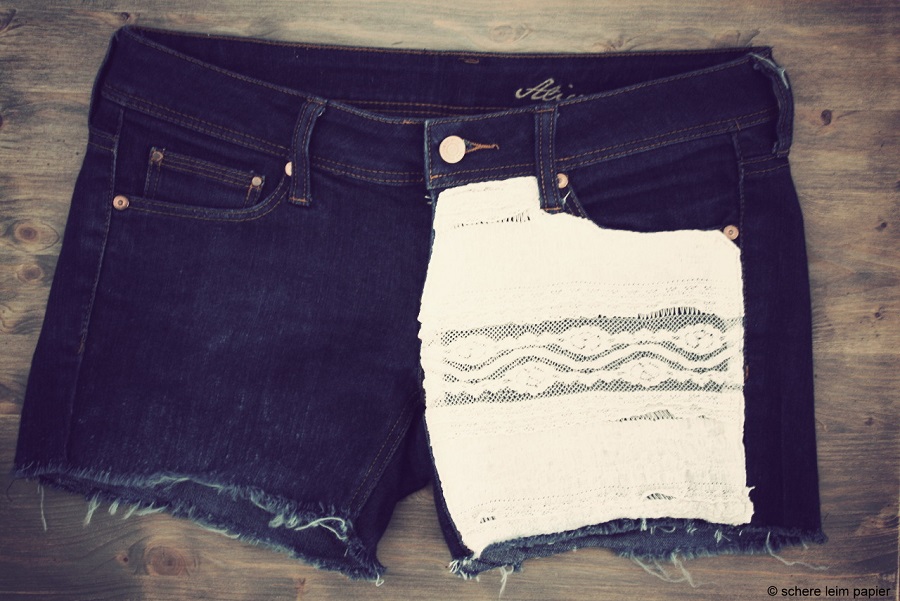 Today it's time again to craft with schere leim papier! Summertime is shortstime, that's why I have an idea for you to transform some cast-off jeans into a new piece of clothing. You probably already have all you need at home, because for the lace cloth I just cut an old shirt . You can do this too with any old piece of clothing you don't wear anymore, but which is made of some pretty fabric.
Do you want some more DIY Tutorials? Visit me here:

What's  great about selfmade shorts is that you can choose your individual pant leg length. That's nice because currently it's hard to find shorts, which have no super short pant legs.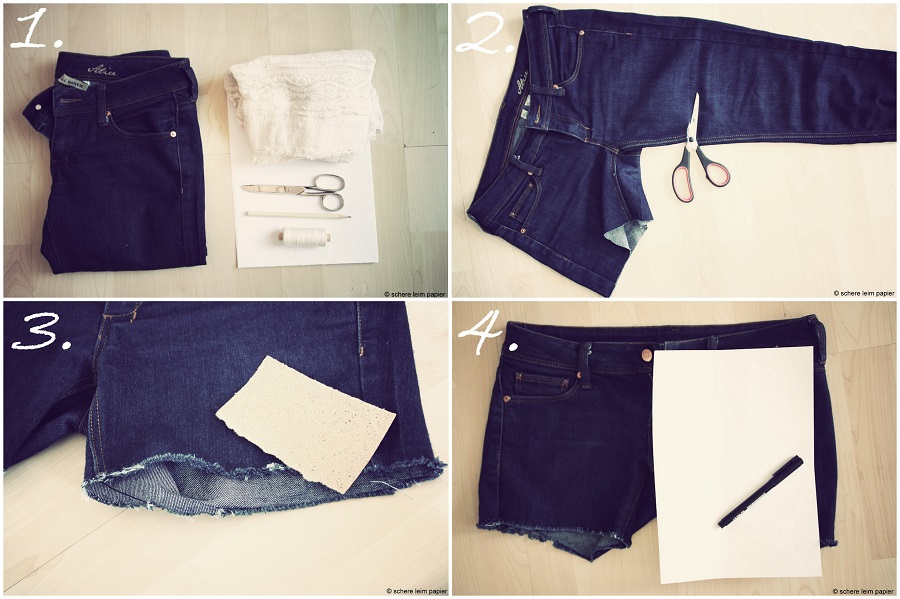 You need: some jeans, some fabric or an old shirt of your choice, some scissors, a pencil and some paper, some sewing supplies and, if required, some sandpaper. First you cut off the pant legs, but you have to do this step by step. Leave some more and  try it on then to see how much you really have to cut off. Believe me, last time I did the fault to cut off too much. If you want the shorts to look destroyed, treat the cut edges with some sand paper. Next, you have to copy the shape of one pant leg on the paper, but skip the pants pocket.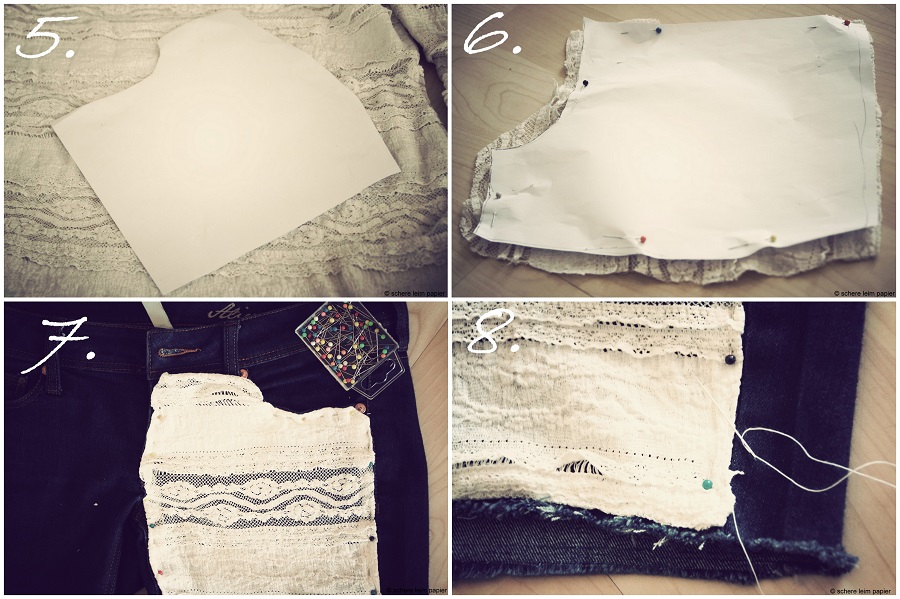 Cut the shape out of your fabric, but be sure to leave some margins. Then you fix the fabric with some pins on your pants by turning the edgings up and pining them. If you don't have pins, you can also use needle and thread to fix the fabric with a simple auxiliary thread. At last, you stitch all down.  Done!