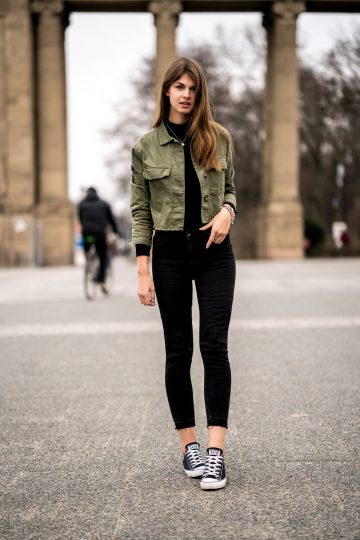 Happy Friday guys! Today is our last full day in Portugal, so this post is the last scheduled post from Berlin. From Sunday on I will start to share the pictures we took in Portugal and finally tell you more about the trip 🙂 But as I said before, today I will share one last outfit taken pictures of in Berlin and guess what? It's a casual one. As soon as it is getting warmer in Berlin and spring has arrived, I will wear less casual outfits for sure. I already got so many nice styles, lying in my closet and waiting to be worn. Luckily it's slowly getting warmer, and that's why I wasn't freezing when we were taking these pictures the other day. So at least you will see me wearing fewer layers and less big sweaters even though the outfits are still super casual and simple. A key piece of this look? My new cropped army jacket:
Cropped Army Jacket and all black
This cropped army jacket is another piece I found at the reopened Subdued store here in Berlin the other day. It actually wasn't me who picked the jacket; it was my boyfriend. And I have to confess, that I first wasn't quite sure how to think about this jacket. Not that I do not like army jackets, I really do. But what made me unsure is the cut. I barely wear cropped pieces; I simply prefer longer ones and those with a loose fit. But then I tried it on, and I have to say I was surprised how much I liked it.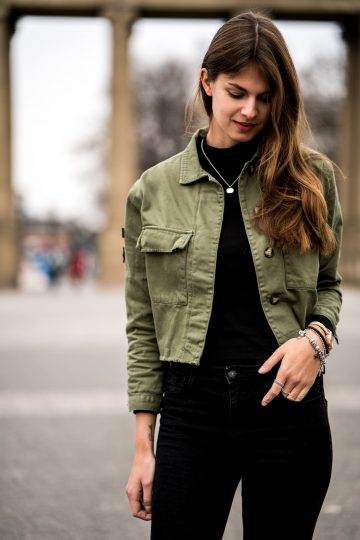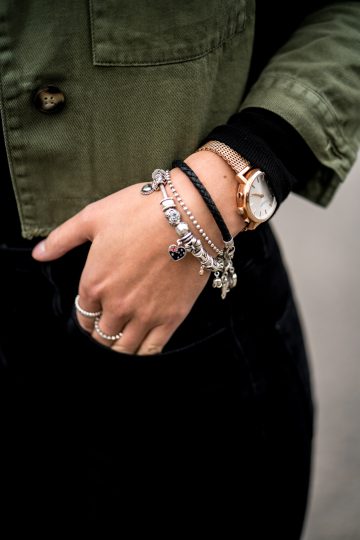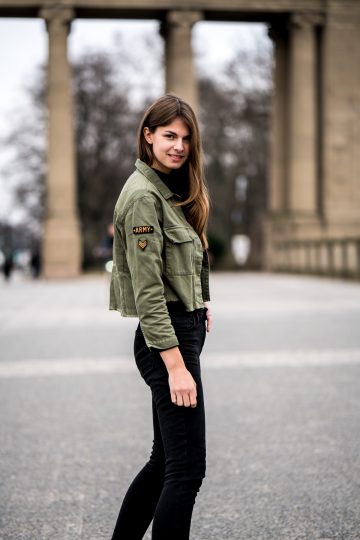 You can perfectly combine it with a pair of high-waisted jeans or shorts, and I think it would also work very well with a nice dress – I definitely have to try this when it's warmer outside. The day I was wearing it the first time, I opted for a very casual outfit and combined my new cropped army jacket with an all black look. I was wearing a pair of black jeans, a black turtleneck and my black Converse shoes. I chose this all black outfit to set full focus on the army jacket, and I would say that worked very well 😉 I also like how the outfit matches the background and gloomy weather in Berlin. I think the whole outfit would look different if we would shoot it on a super sunny day. When it comes to taking outfit pictures, it's not only about the outfit. It's about so much more: you have to choose the perfect location, a place that works well with the outfit and to check the weather. These are only two things you always have to consider (in addition to the outfit). It's – more or less – easy to find and choose a location, but changing the weather isn't possible. That's why your outfit should match with the weather and not the weather with your outfit. Makes sense, doesn't it? x)
I hope you liked the posts I prepared for this week. Next week it's going to be a little bit more summery, and I can't wait to show you what we shot in Portugal. Have a lovely Friday and don't forget to leave me a comment to let me know what you think about this outfit. xx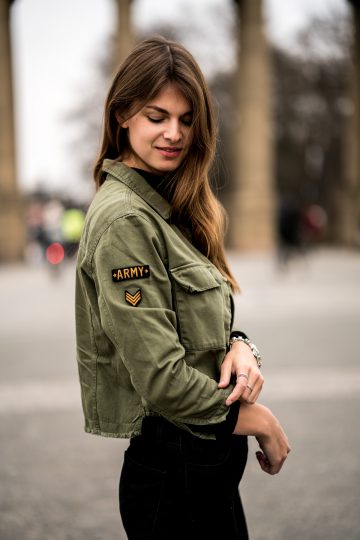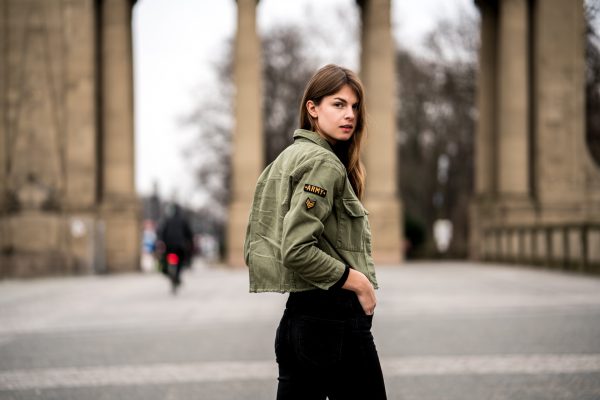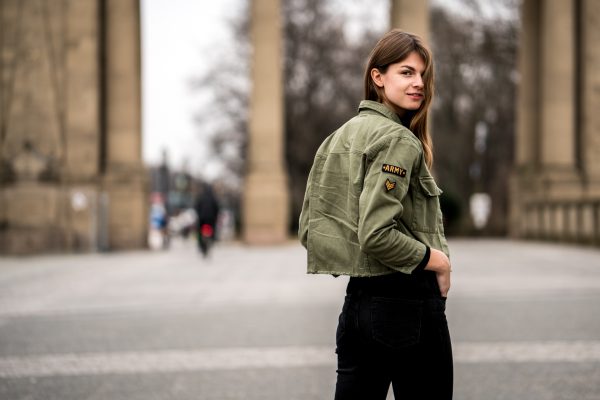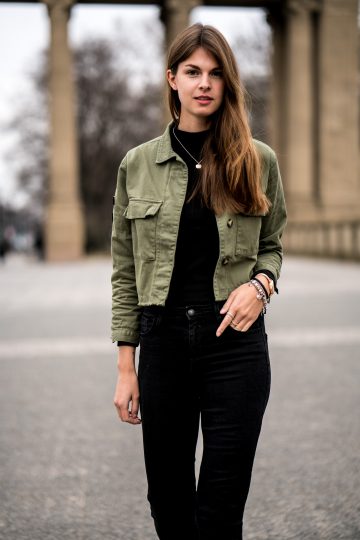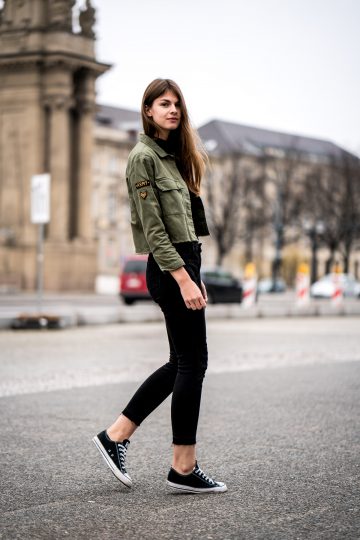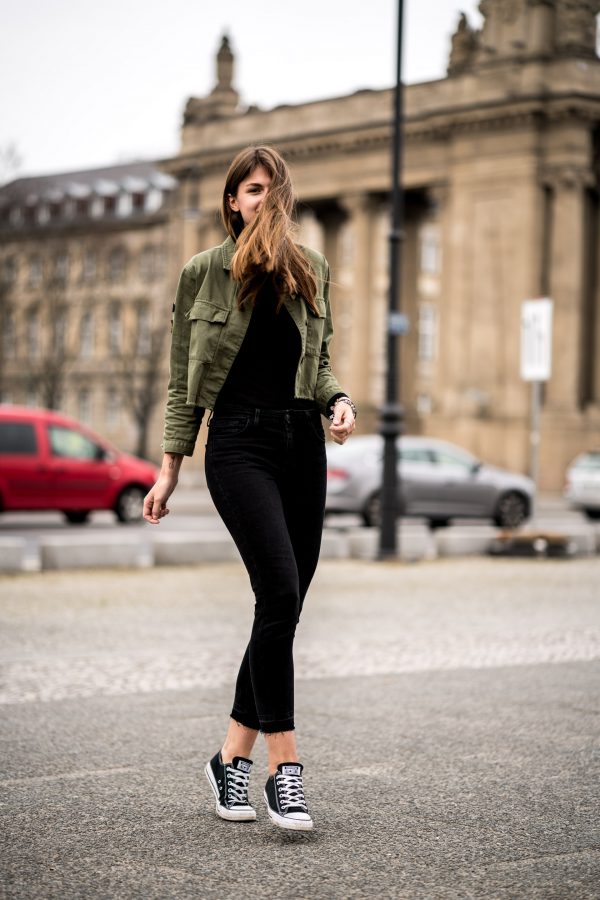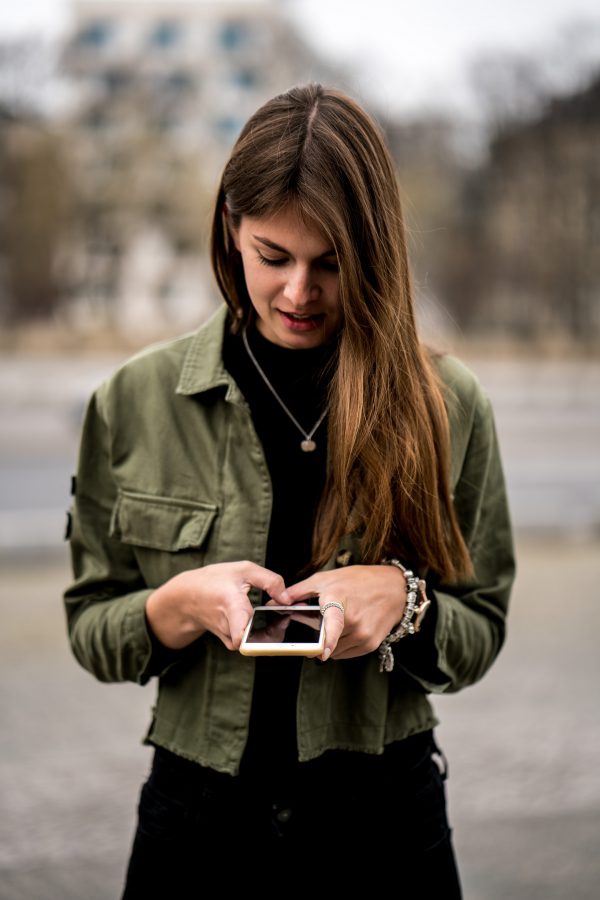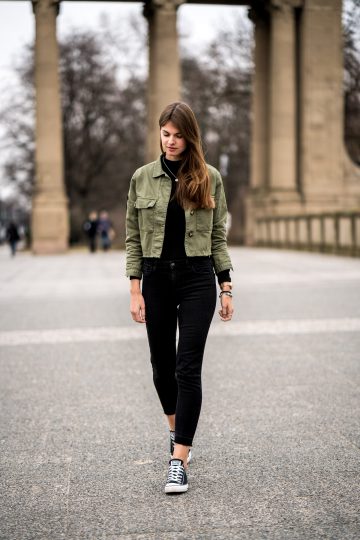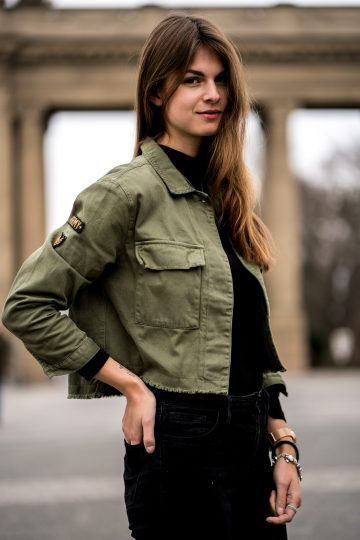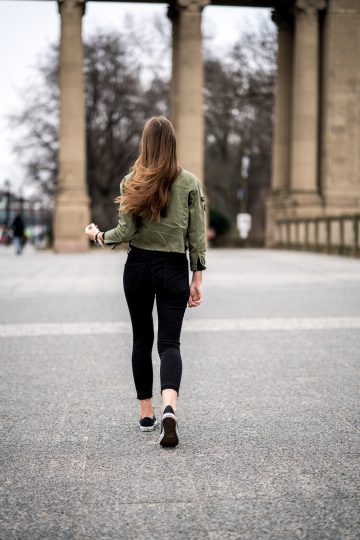 Thank you Subdued for the jeans and jacket.