Hello from Sydney and sorry for the lack of posts, but after almost 24 hours of travelling I wasn't in the mood for taking pictures. That's why I don't have any pictures of the first day in Sydney. Do you wanna know what we did? We spent the day in Sydney's city centre and went sightseeing. 🙂
The pictures of this post were shot on my second day on Coogee Beach, one of Sydney's suburban beaches.
Beach Outfit
It was a hot and sunny day, so going to the beach was the best decision 😉 But what do wear on a day like this? A beach outfit has to be comfortable and easy to put on and off and you want it to look chic as well, don't you? You can never go wrong with a simple outfit like this one: white top and black shorts. It's simple yet chic. Summer and especially beach outfits often look boring, because we don't need jewels and more accessoires when we're on the beach. If you don't want to look boring, you should choose garments with a special details just as these shorts with the lace details.
The bag is another important part of a beach outfit, because we usually have a lot of stuff we want to carry with us: sun blocker, a book, headphones, smartphone, a towel, …. a backpack is always a good idea! I found this one at About You, it's a Hallhuber backpack. What do you think about it? 🙂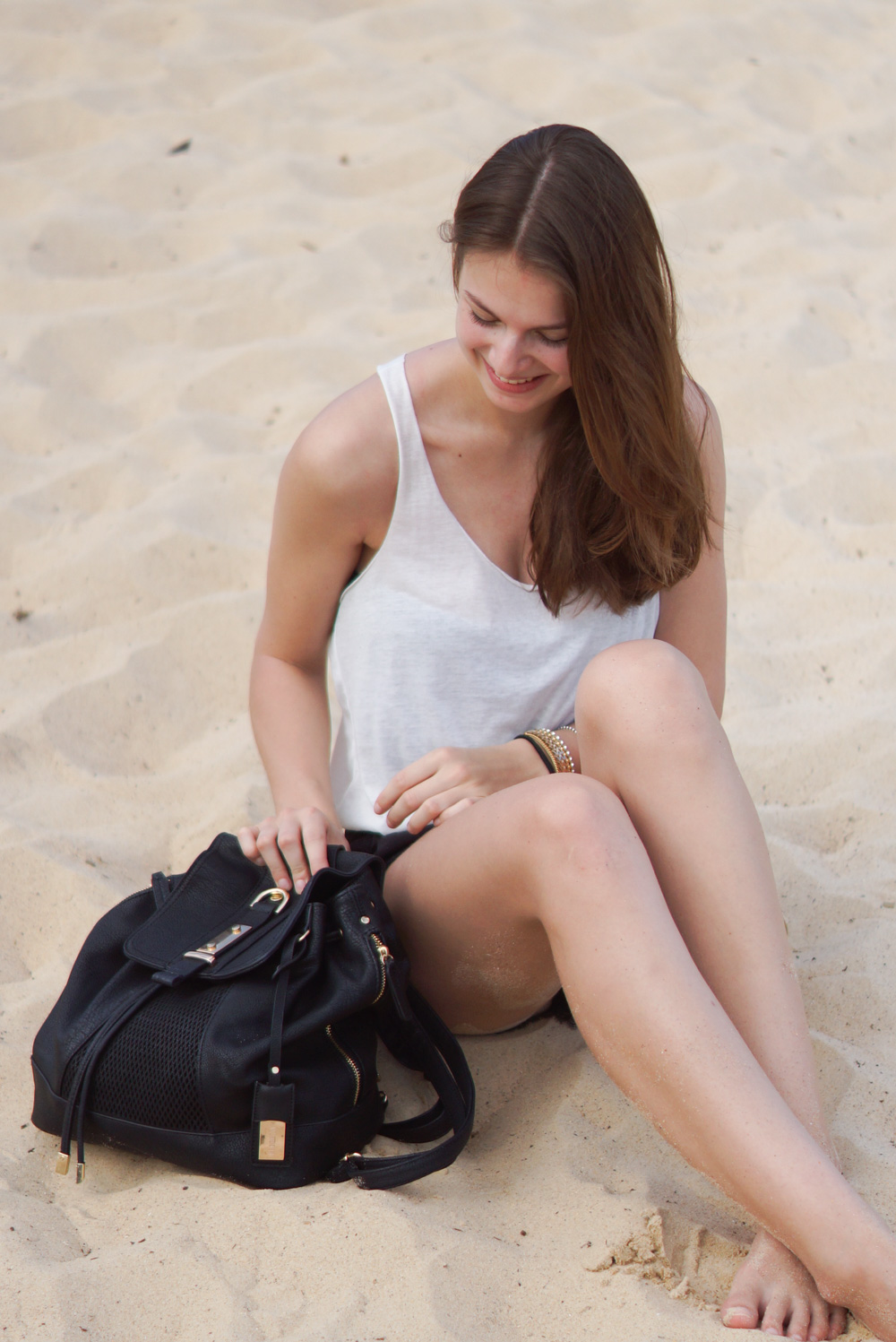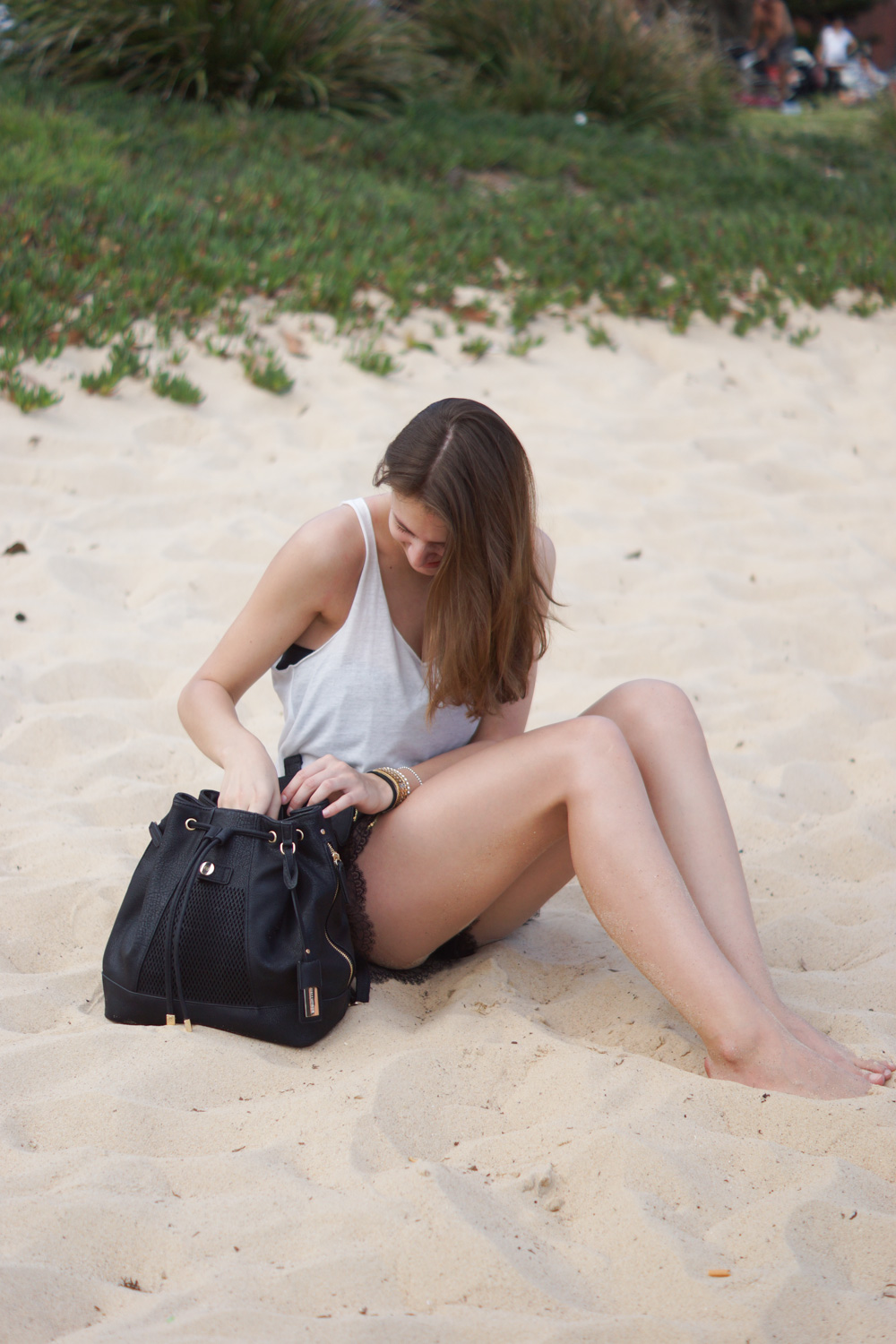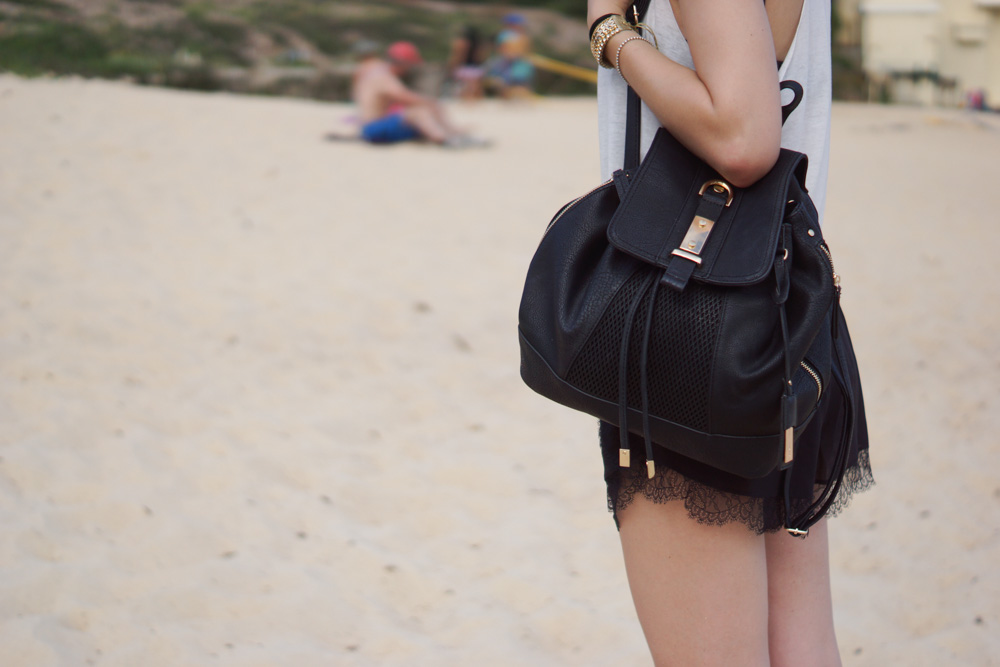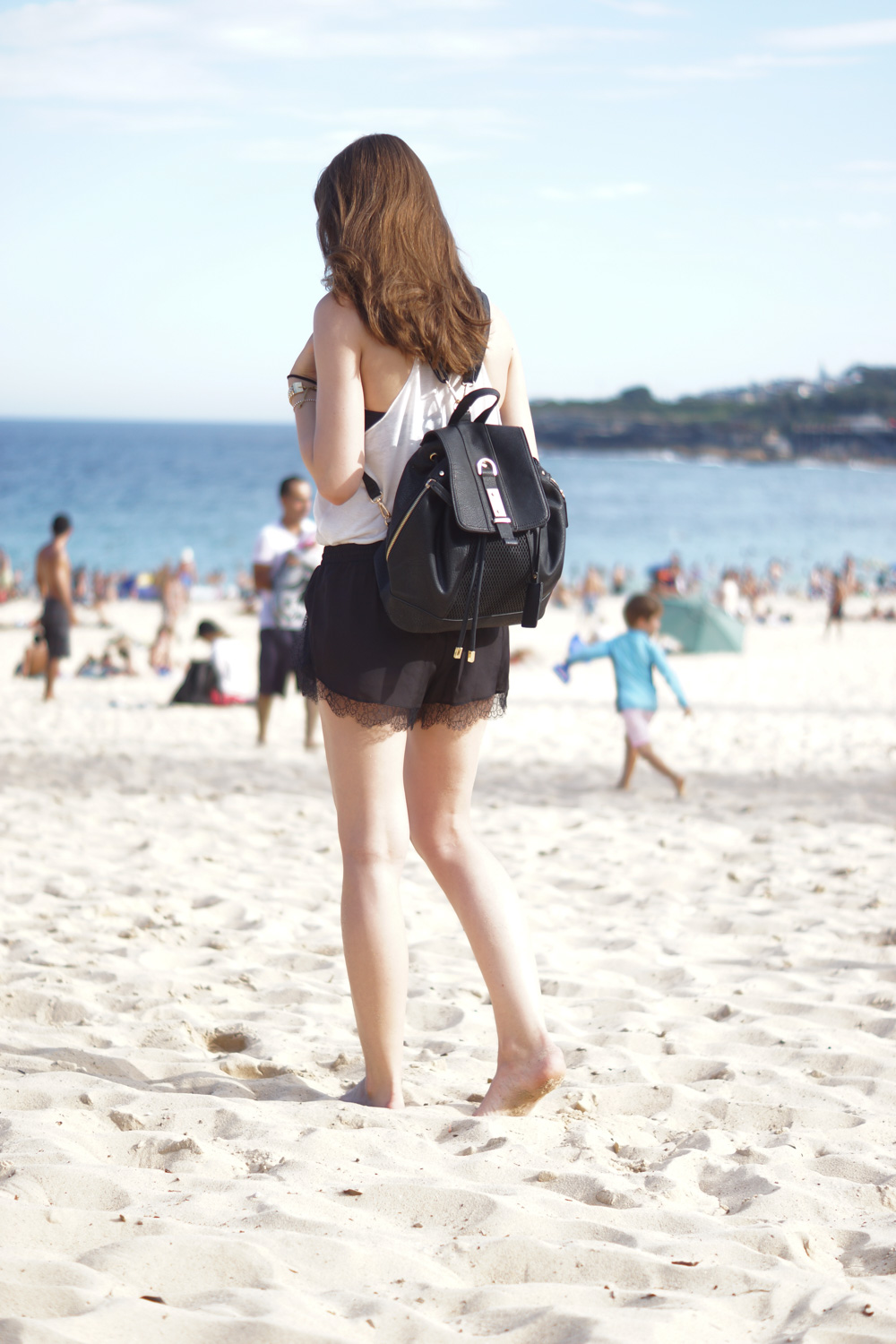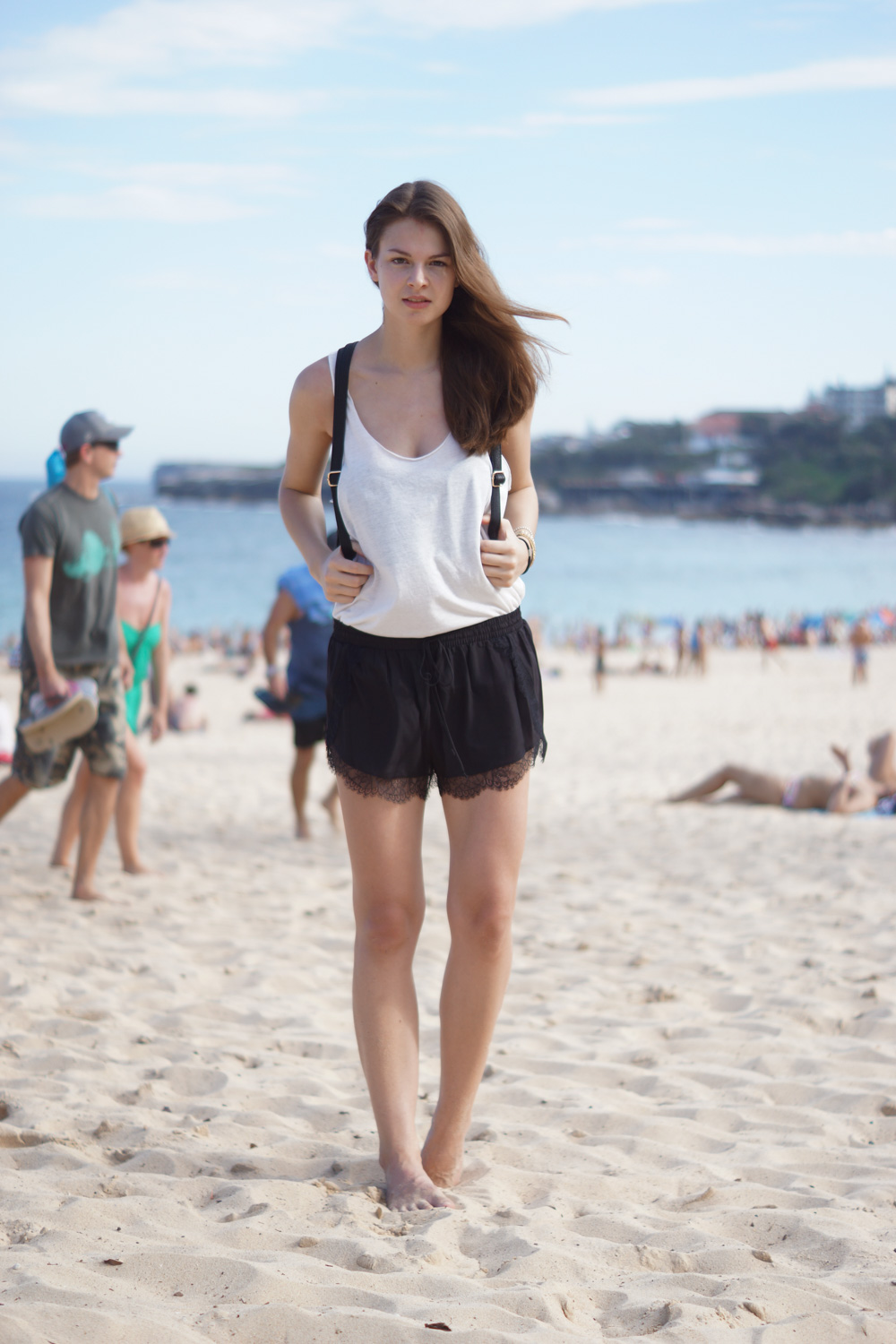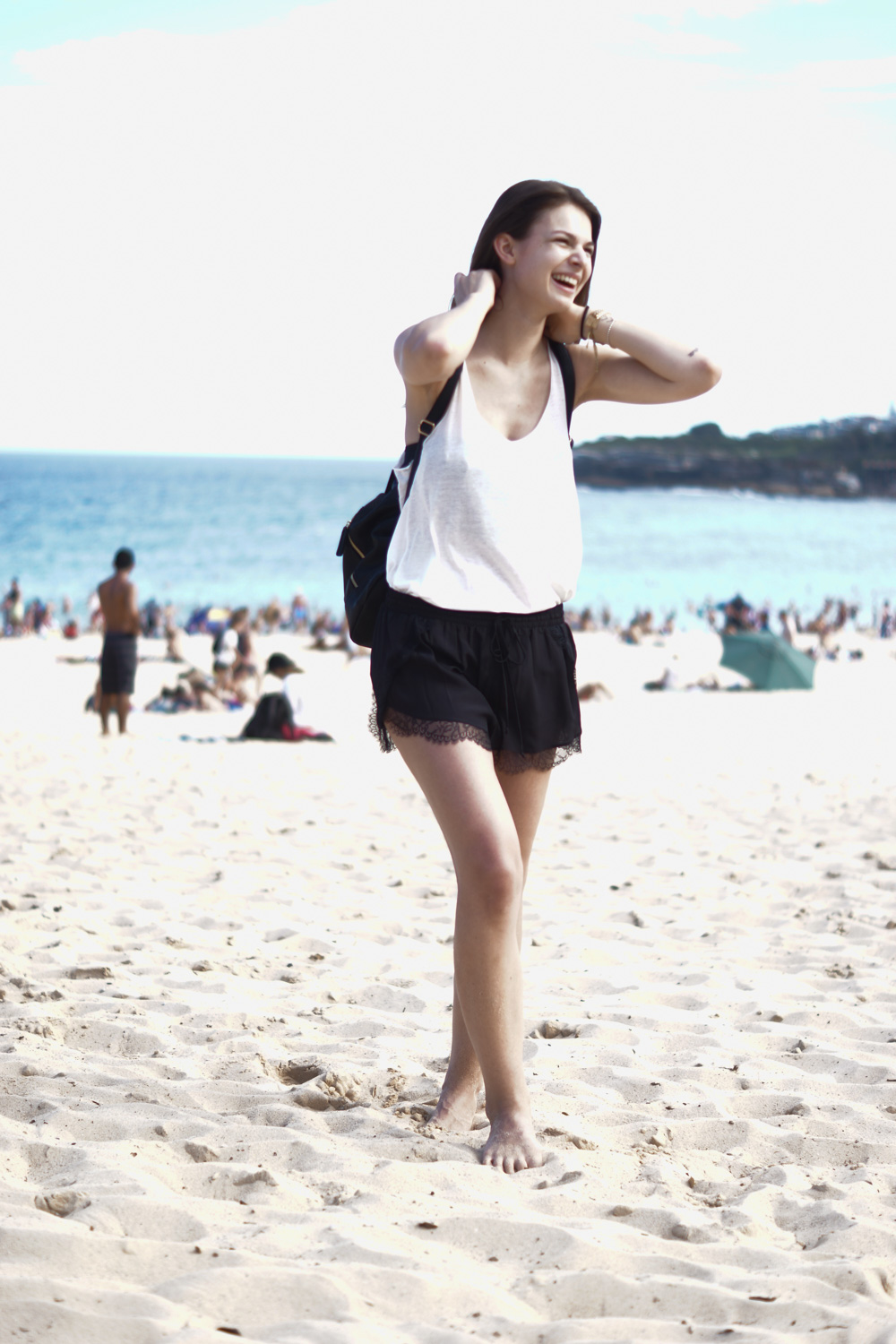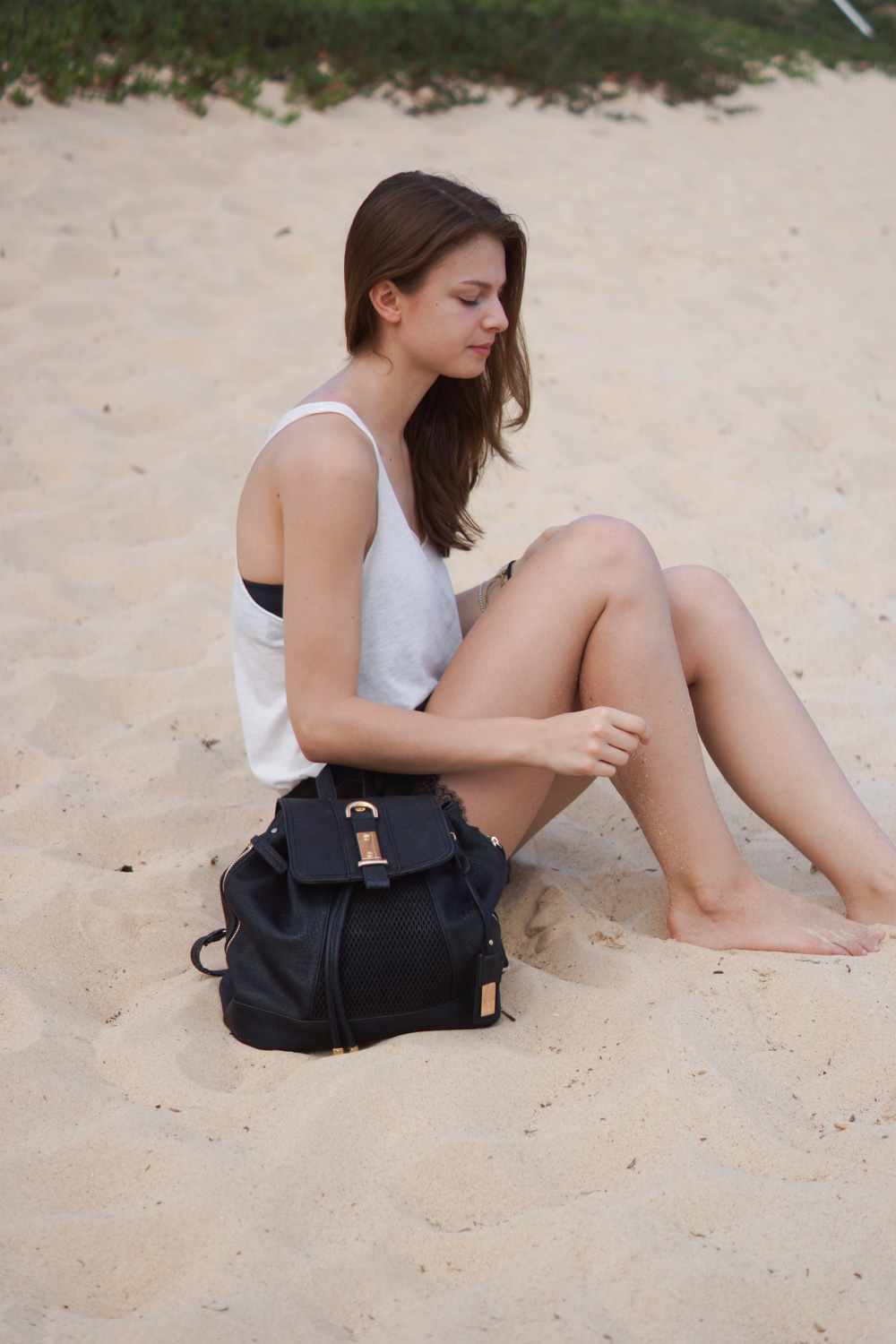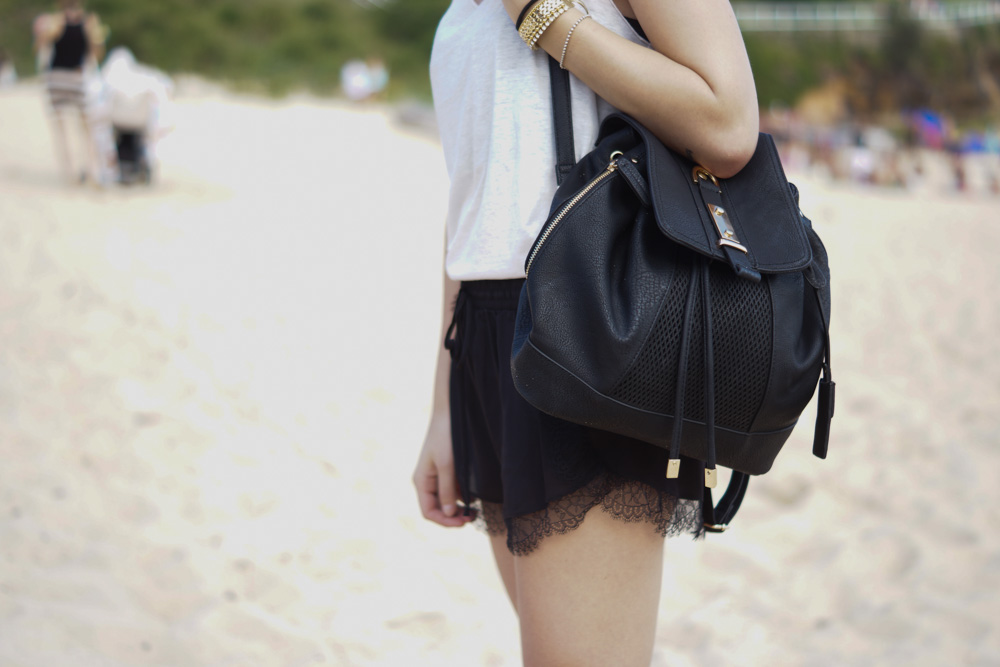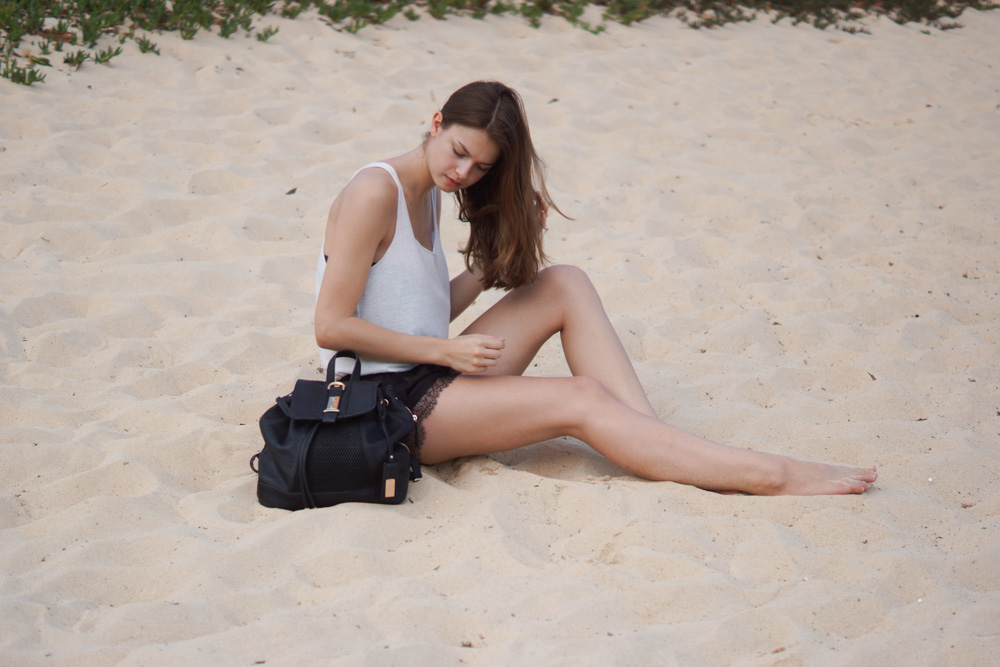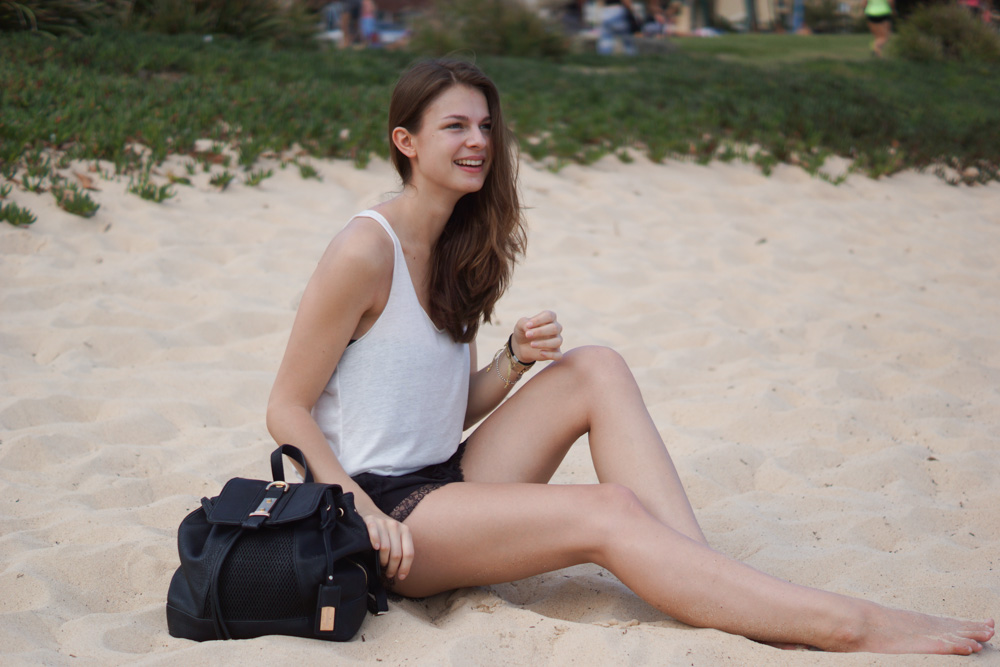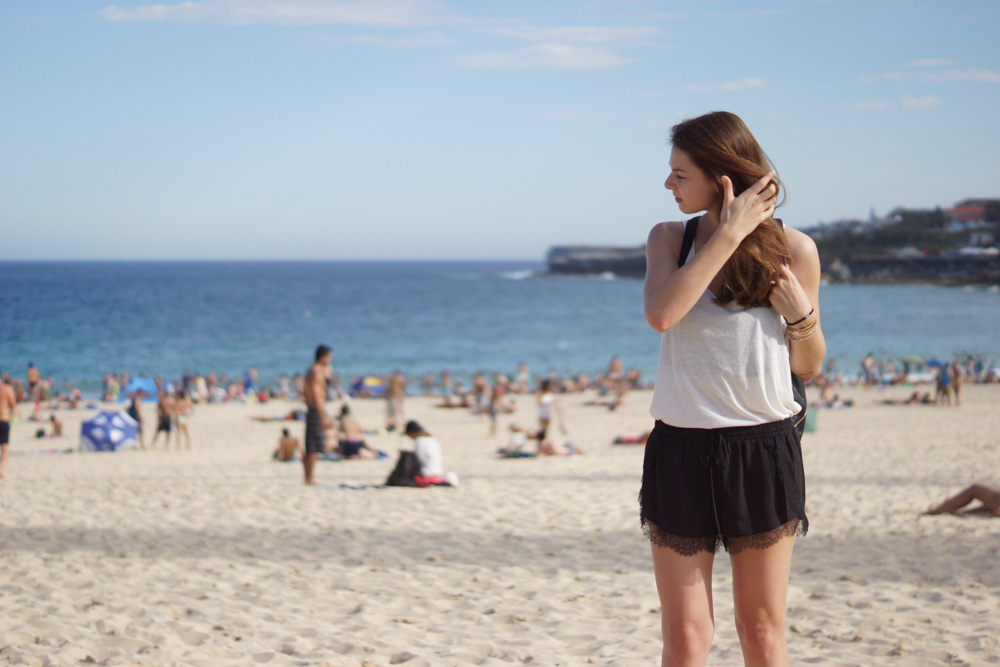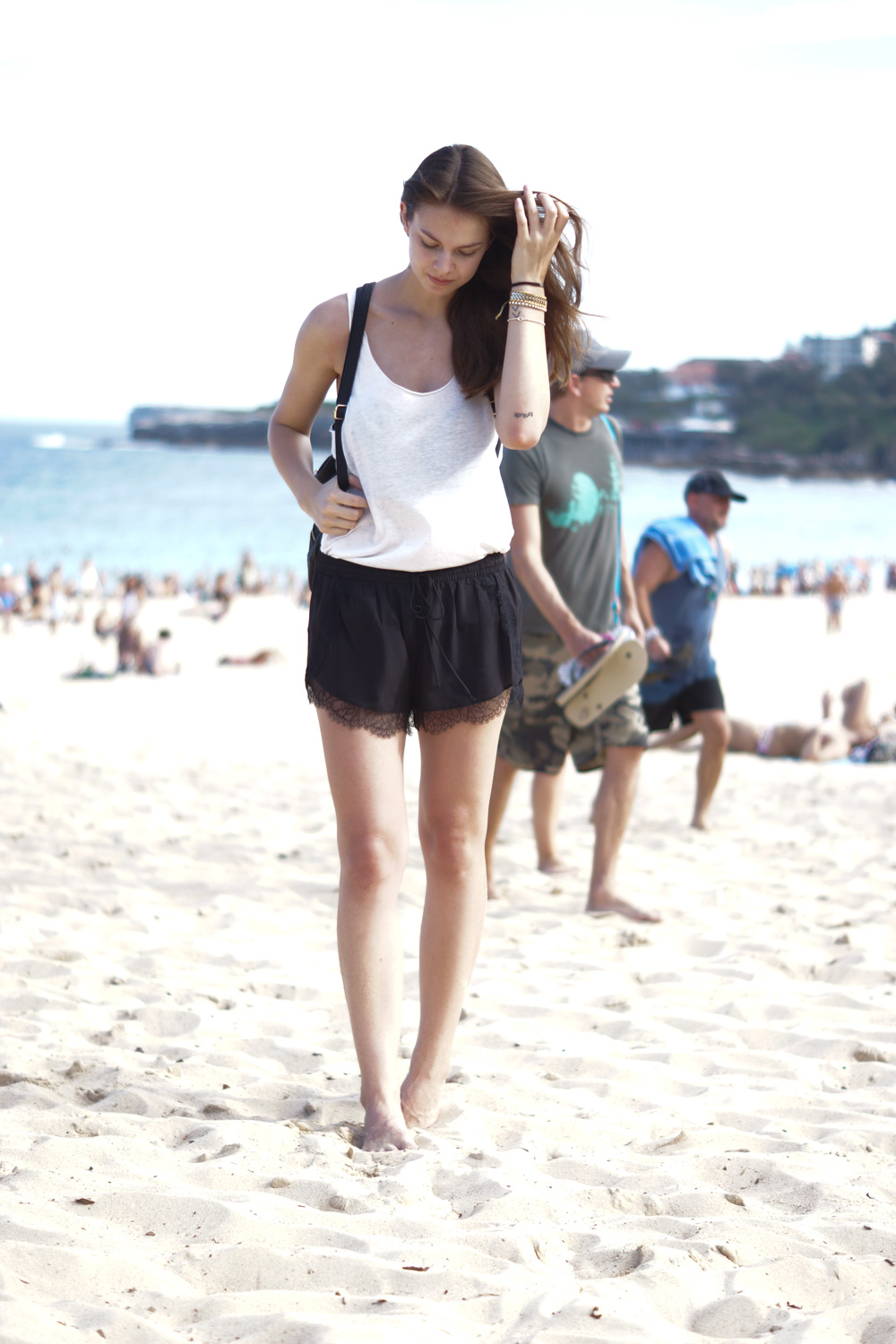 SHOP THE LOOK // SIMILAR CLOTHES