While you're reading this, I'm probably already on my way to Australia. Because I won't be able to share new outfits tomorrow and probably on Saturday, I wanted to share one last outfit from Berlin with you today. Enjoy it.
Total Black Outfit
Total black outfits are always a good idea, especially when you top them off with one item in another colour. And that's exactly what I did the other day on a springlike day in Berlin. Well, it was a bit too cold for this look and to be honest, I wore another jacket over it.. but the pictures as we shot them are perfect to get in the mood for posts from Australia, aren't they? 😉
Vintage MCM Bucket Bag
This Vintage MCM Bucket Bag is one of my favourites and it comes with me to Australia! 😀 It was definitely one of my best buys ever, especially because I got it for about 200 Euros only.. it's big enough to carry all my stuff and I can wear it cross-body or across the shoulder for more comfort.
Enjoy this look and let me know what you think! 🙂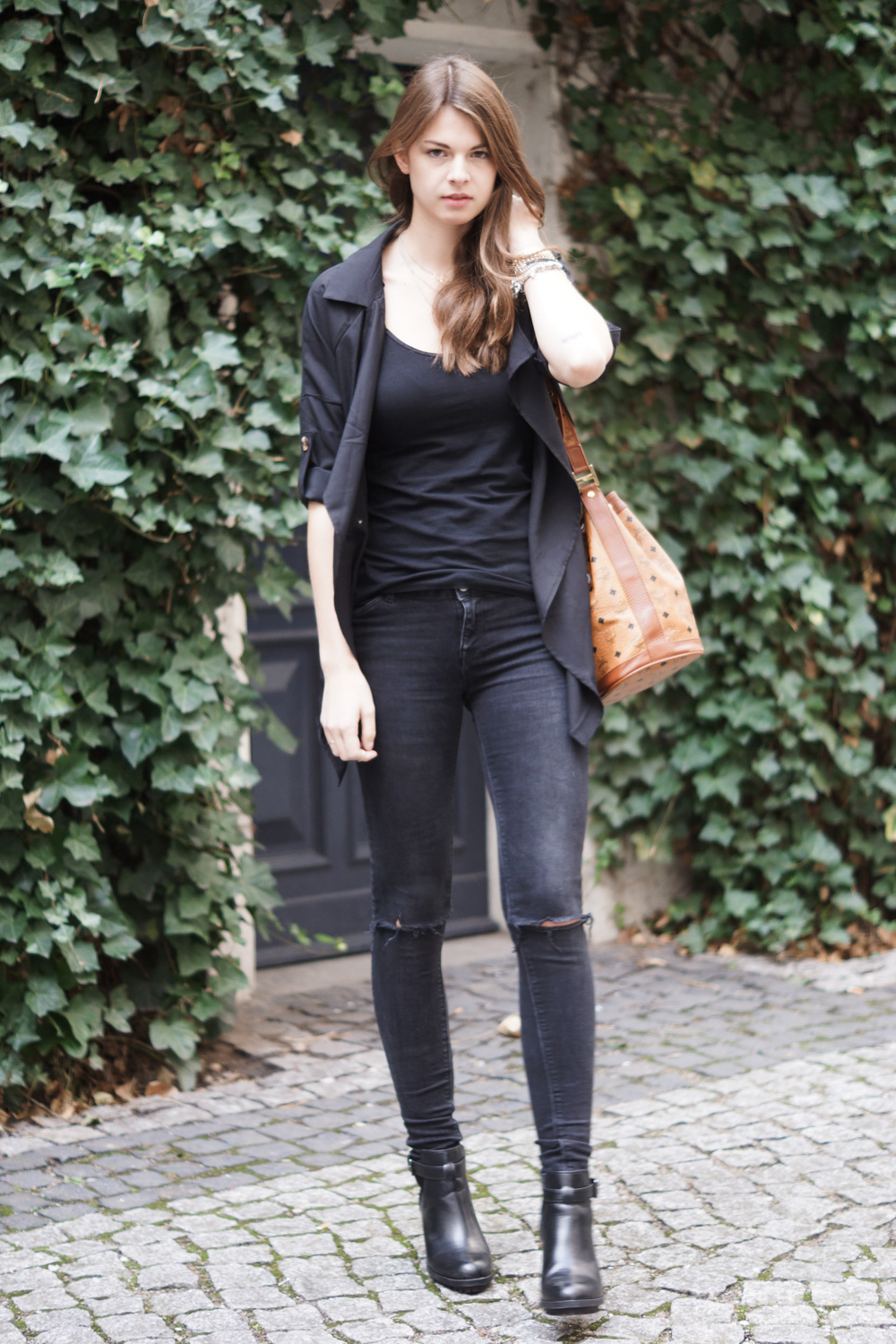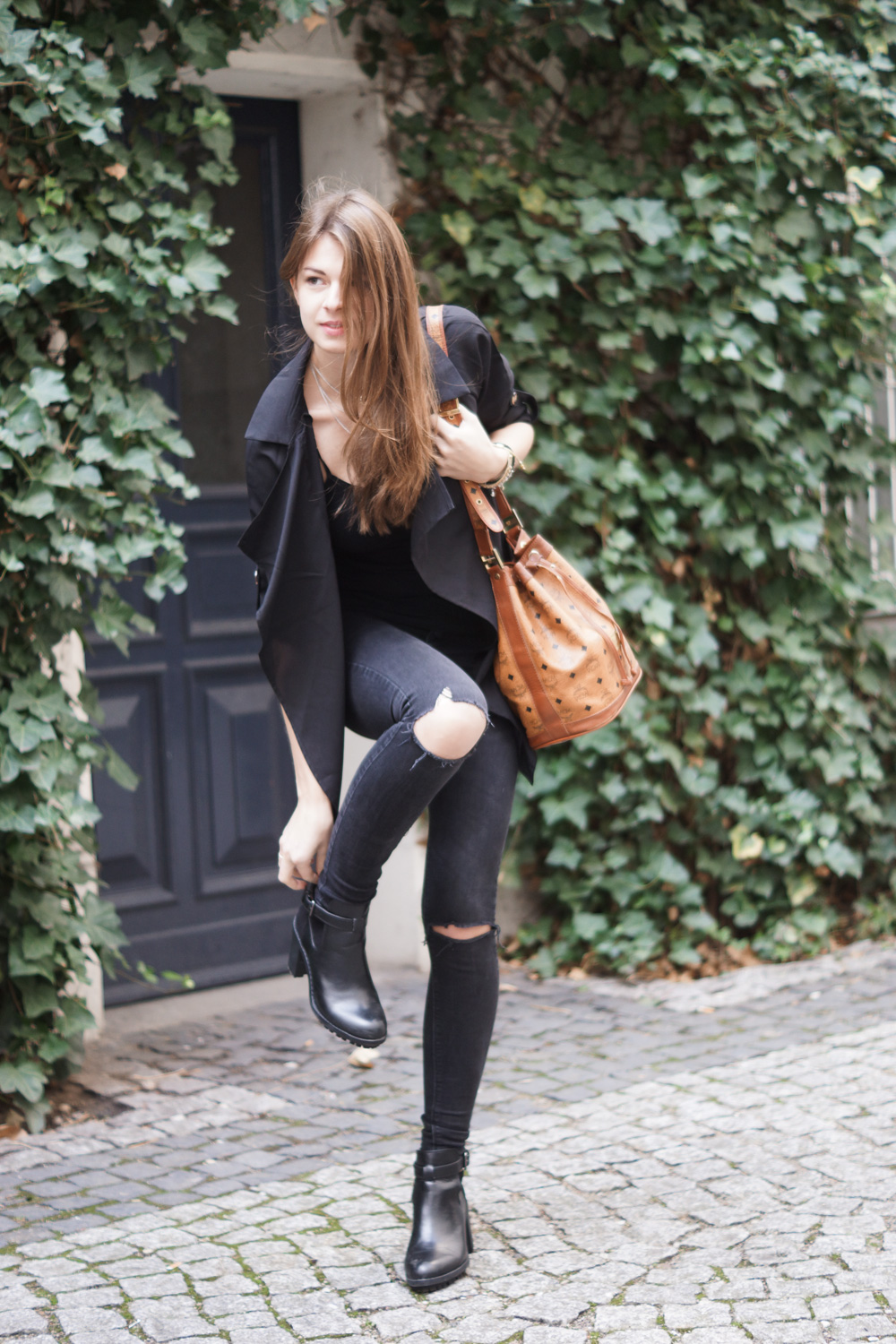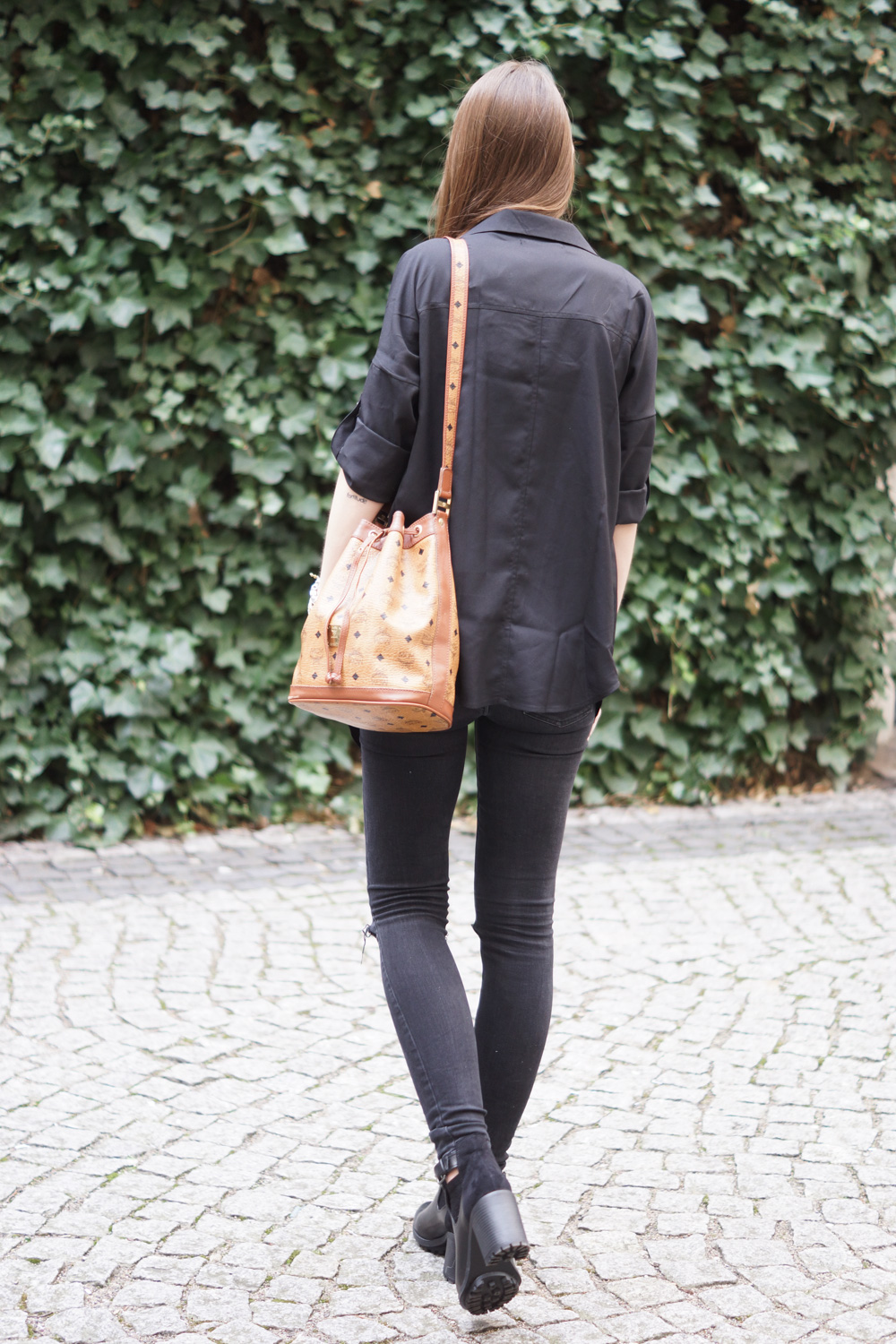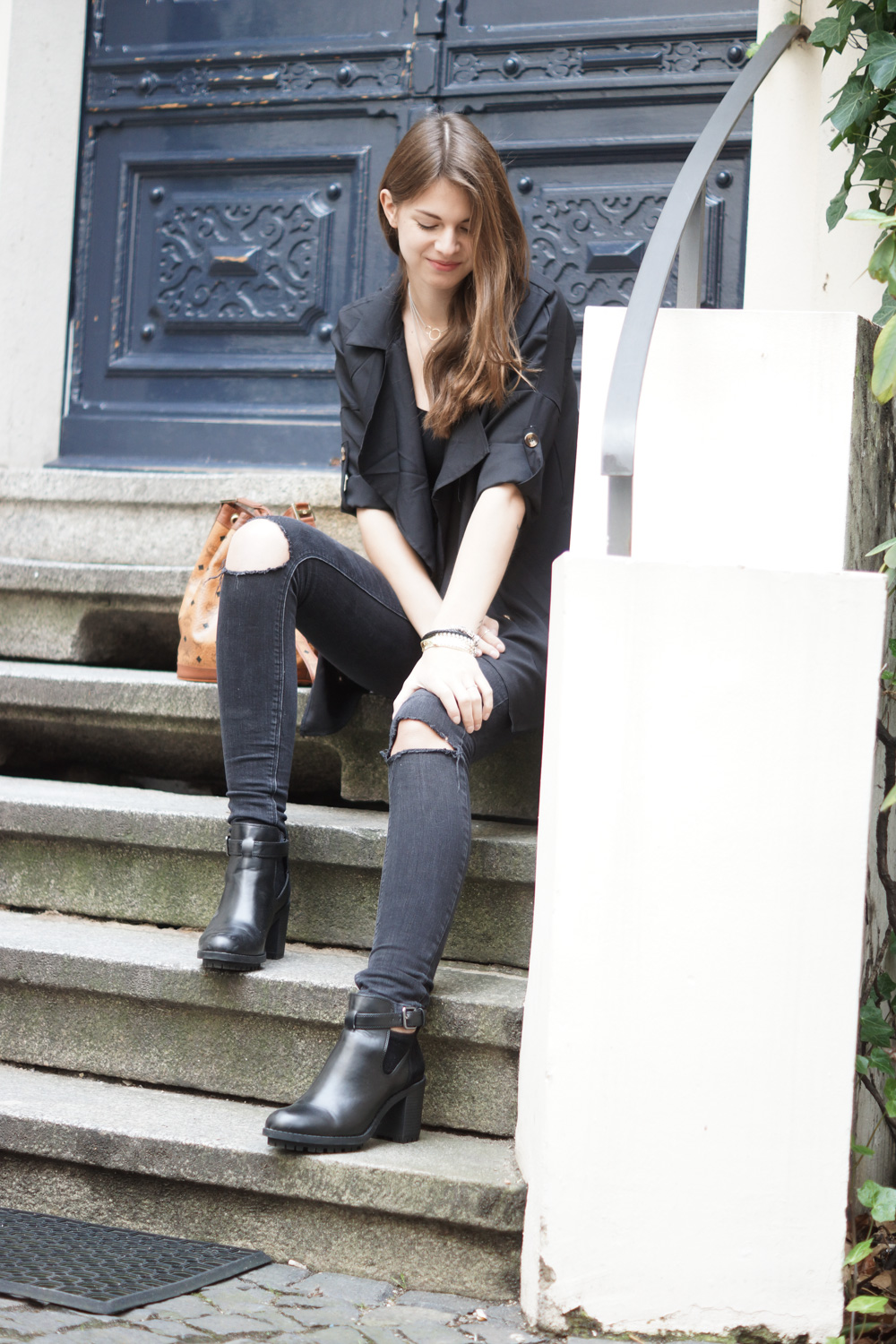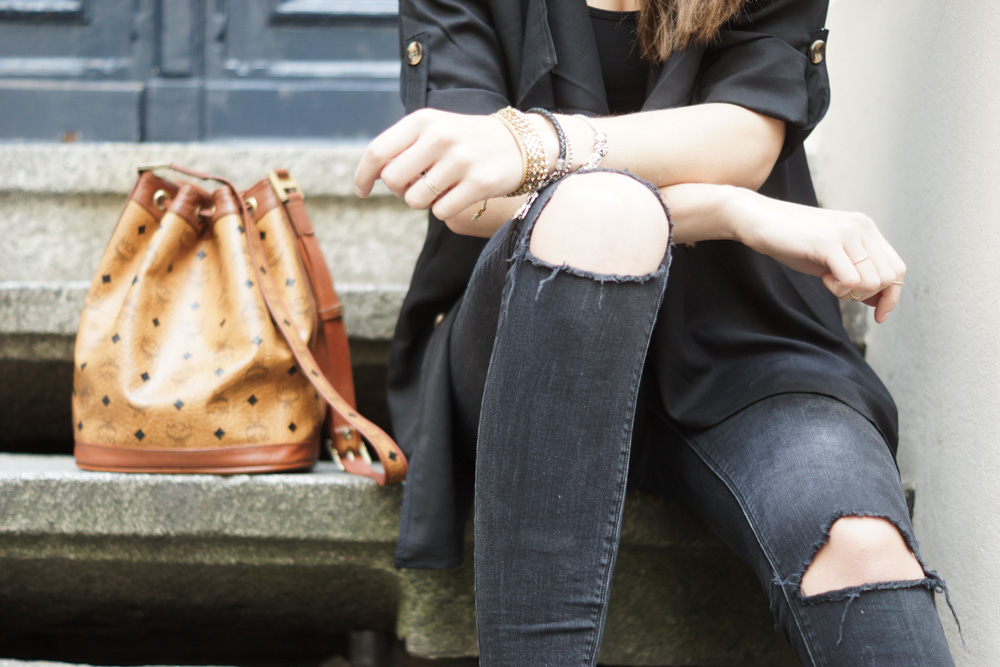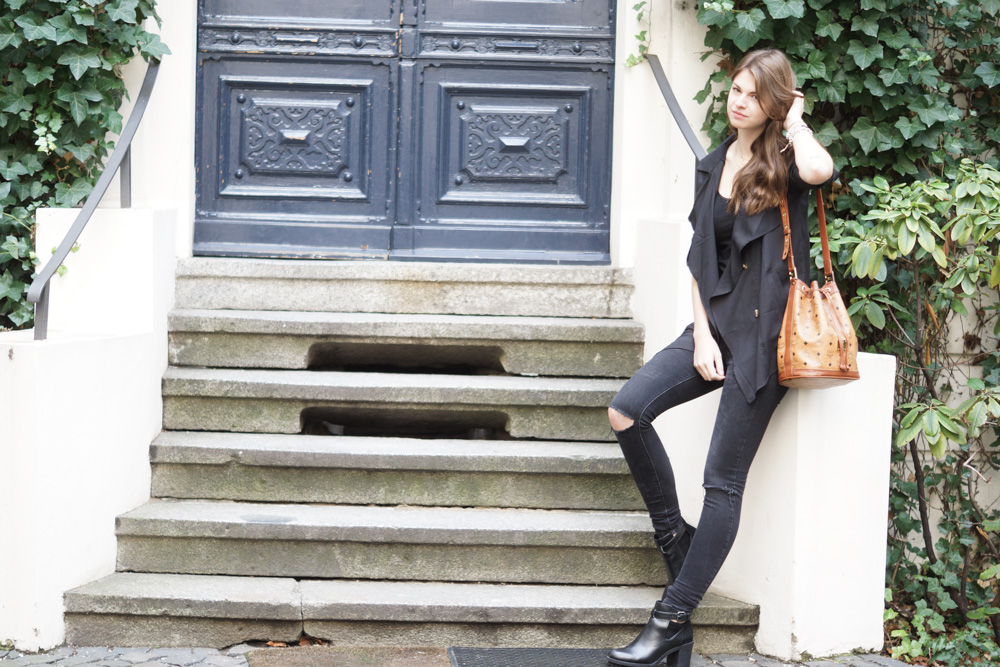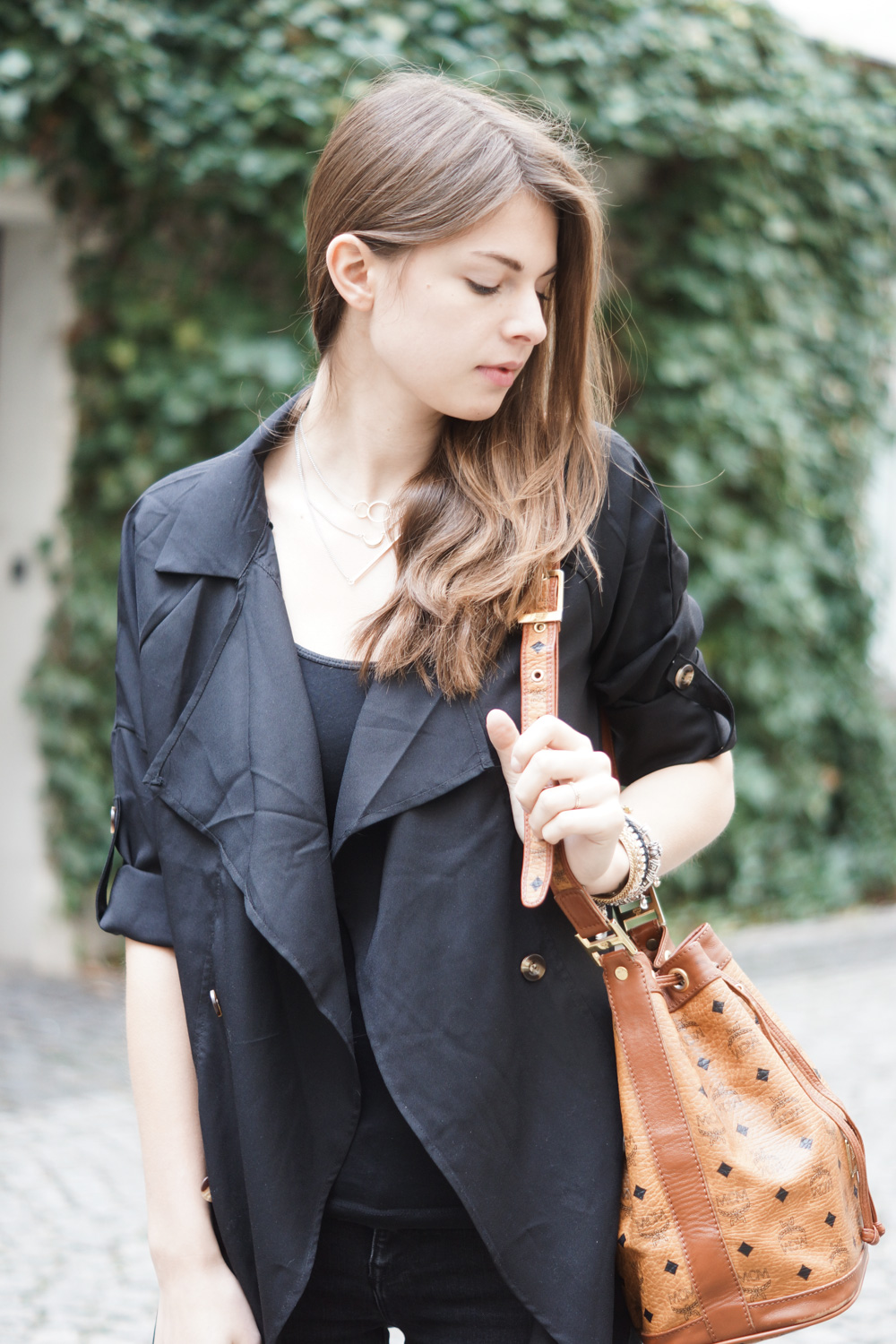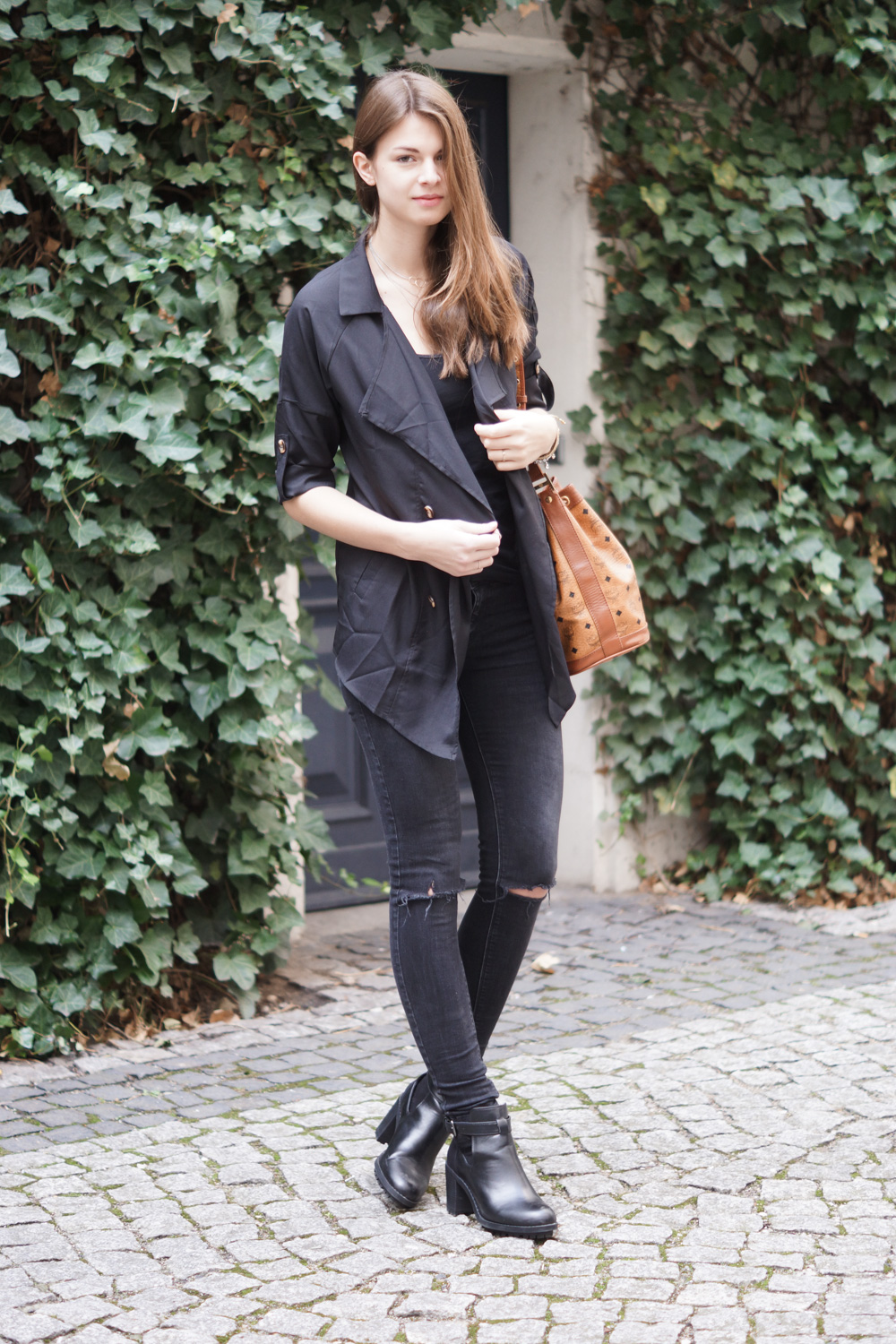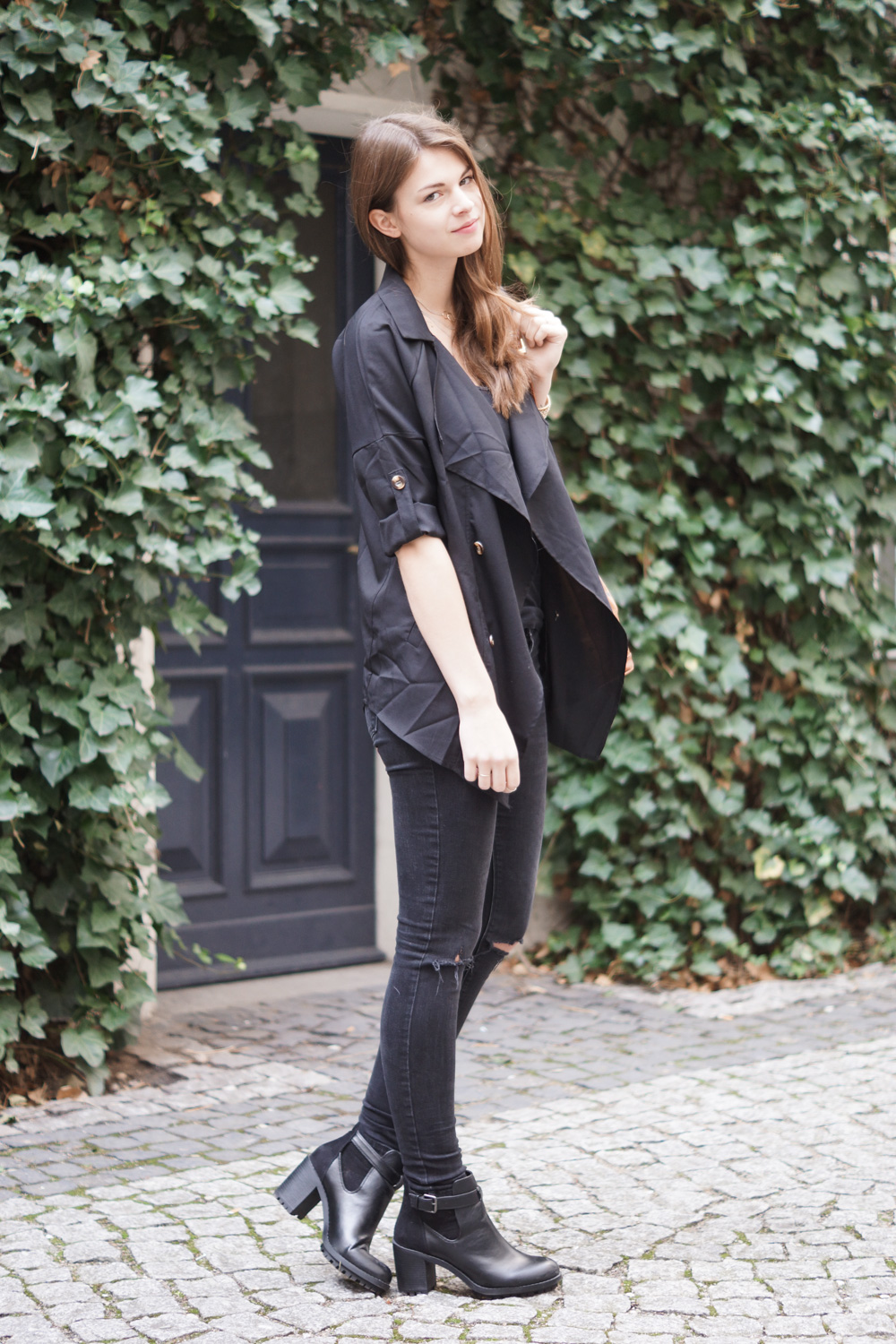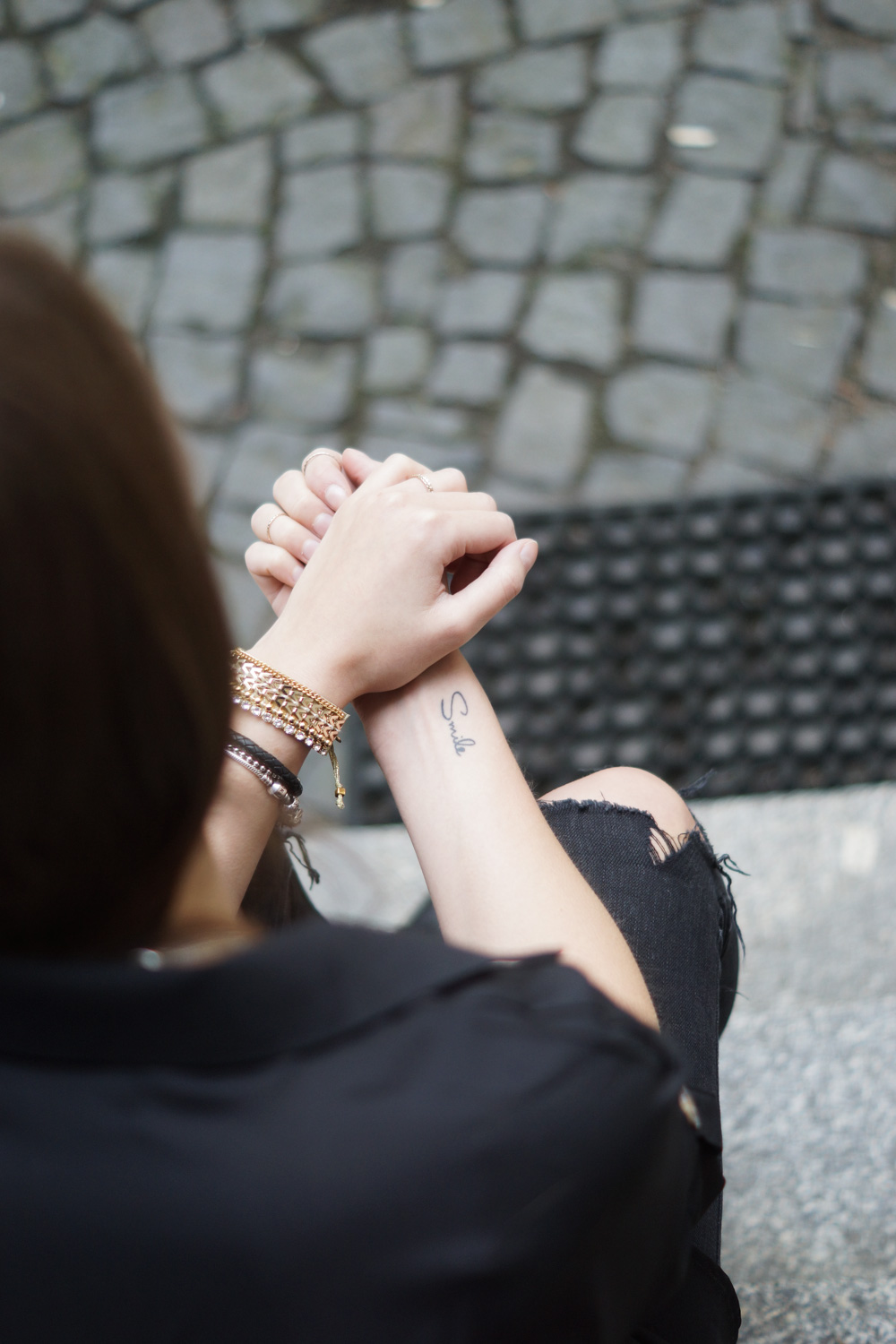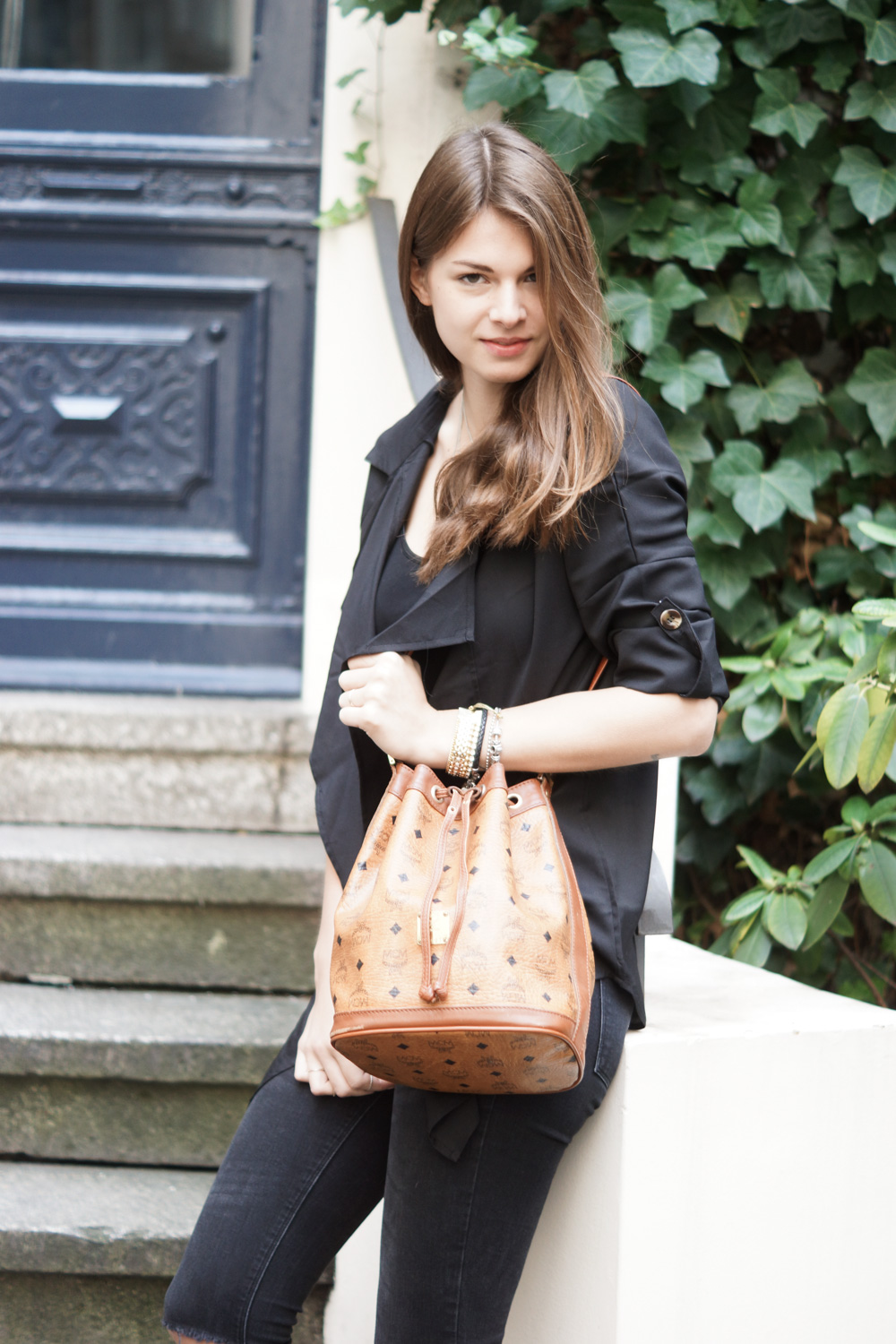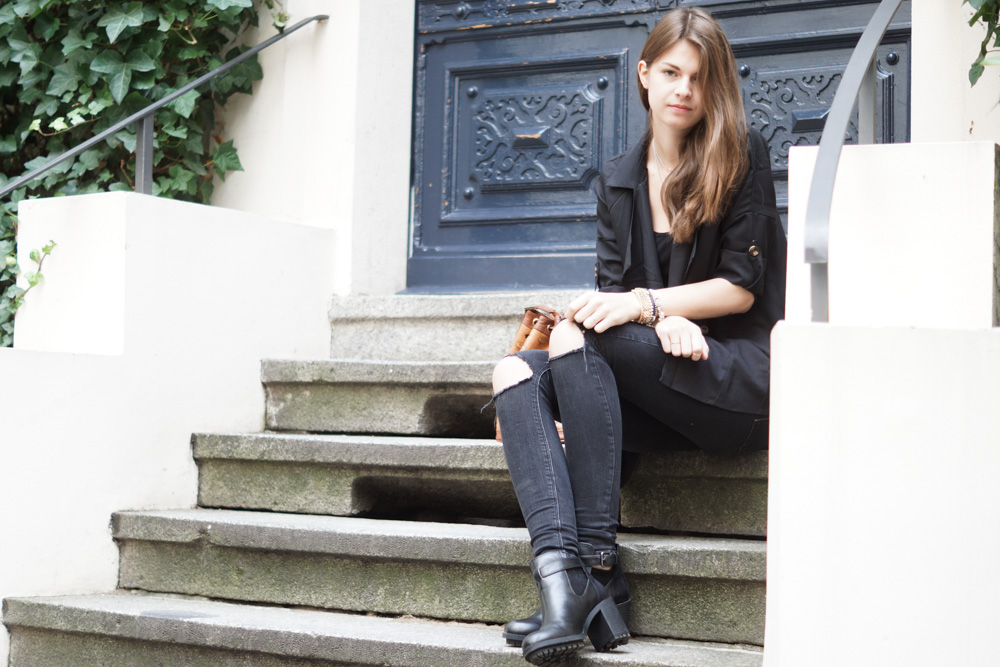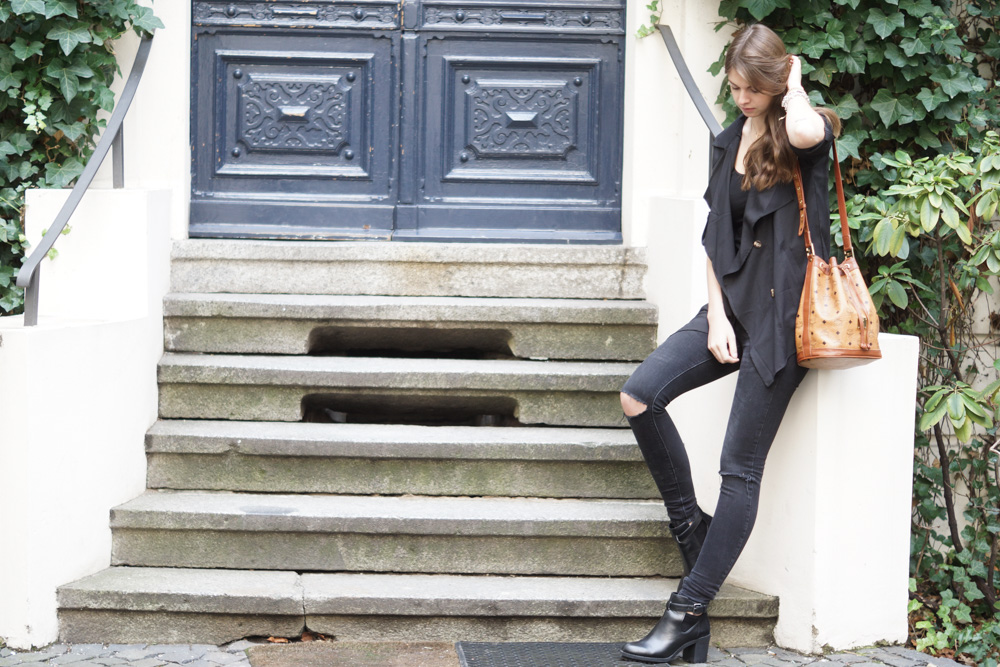 SHOP THE LOOK // SIMILAR CLOTHES