Good evening Australia, Good morning Germany! On the one hand it's still a bit weird waking up in Sydney, but on the other hand it fells like I've been here for a couple of weeks now.. anyways, I looooove the sunshine and the warm weather even when it's currently a bit moody. 🙂
Fit to Be Brit Capsule Collection
The new SS 2015 Capsule Collection, Fit to Be Brit is here and offers some pretty cool garments with a sporty and urban touch. The new collection plays with slogan shirts such as "Curiosity killed the cat" or "Born ready" and oversized cuts. Pepe Jeans London says "this is a collection all about wit and attitude". This colourful collection is exactly what we need this summer, isn't it? 🙂 Have a look yourself and let me know what you think about the new Fit to Be Brit Collection.
Pepe Jeans Sateen Bomber Jacket
My favourite piece of the Pepe Jeans Fit to Be Brit Capsule Collection is definitely this sateen bomber jacket. And since it was a bit moody in Sydney yesterday, this jacket kept me warm. 🙂 Well, it was still close and warm, so I combined my new Pepe Jeans Sateen Bomber Jacket with another simple black and white combination: black shorts, white top and white Converse.
The best about this jacket is, that it is reversible. You can see both versions of this jacket in the pcictures. Which one do you like best?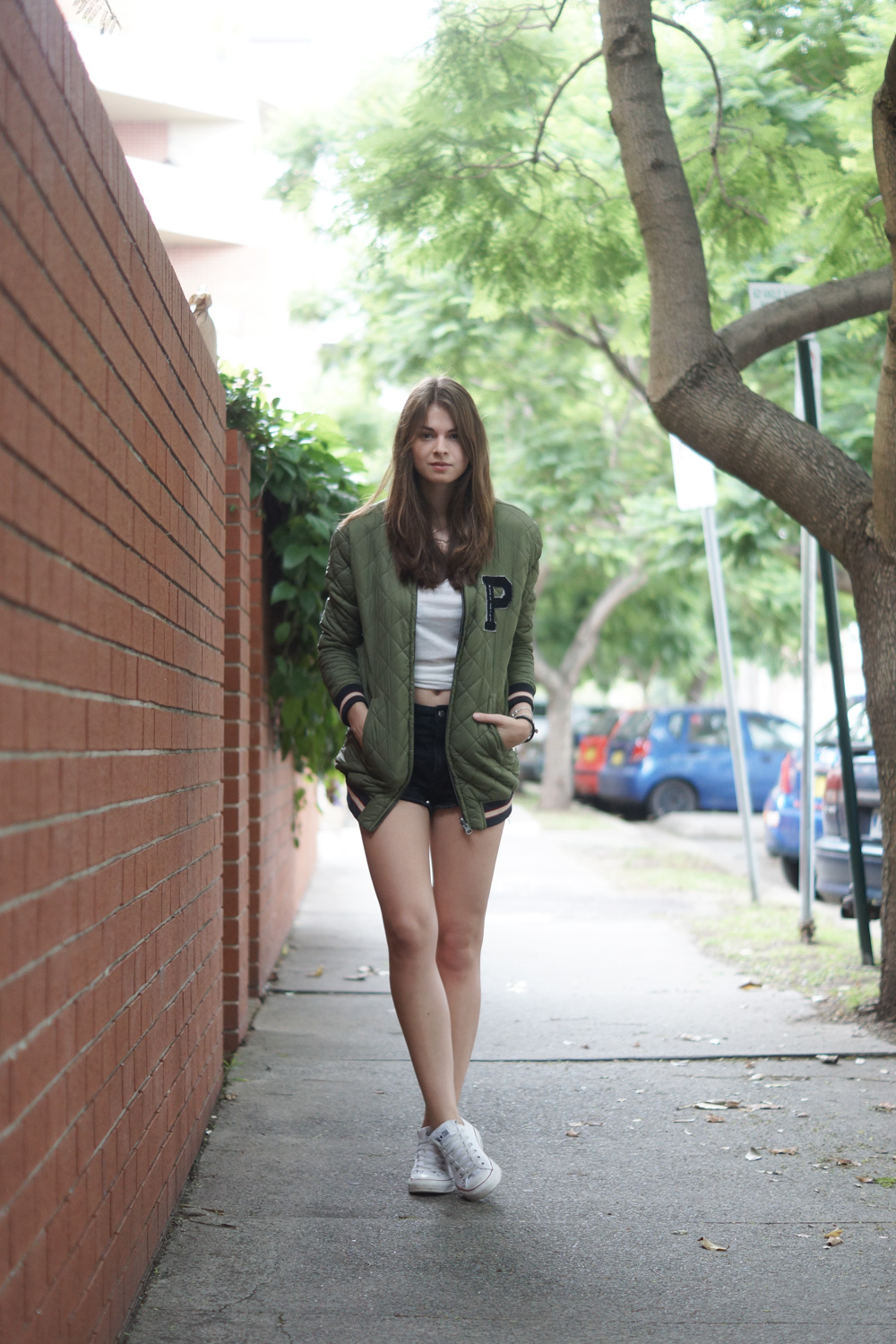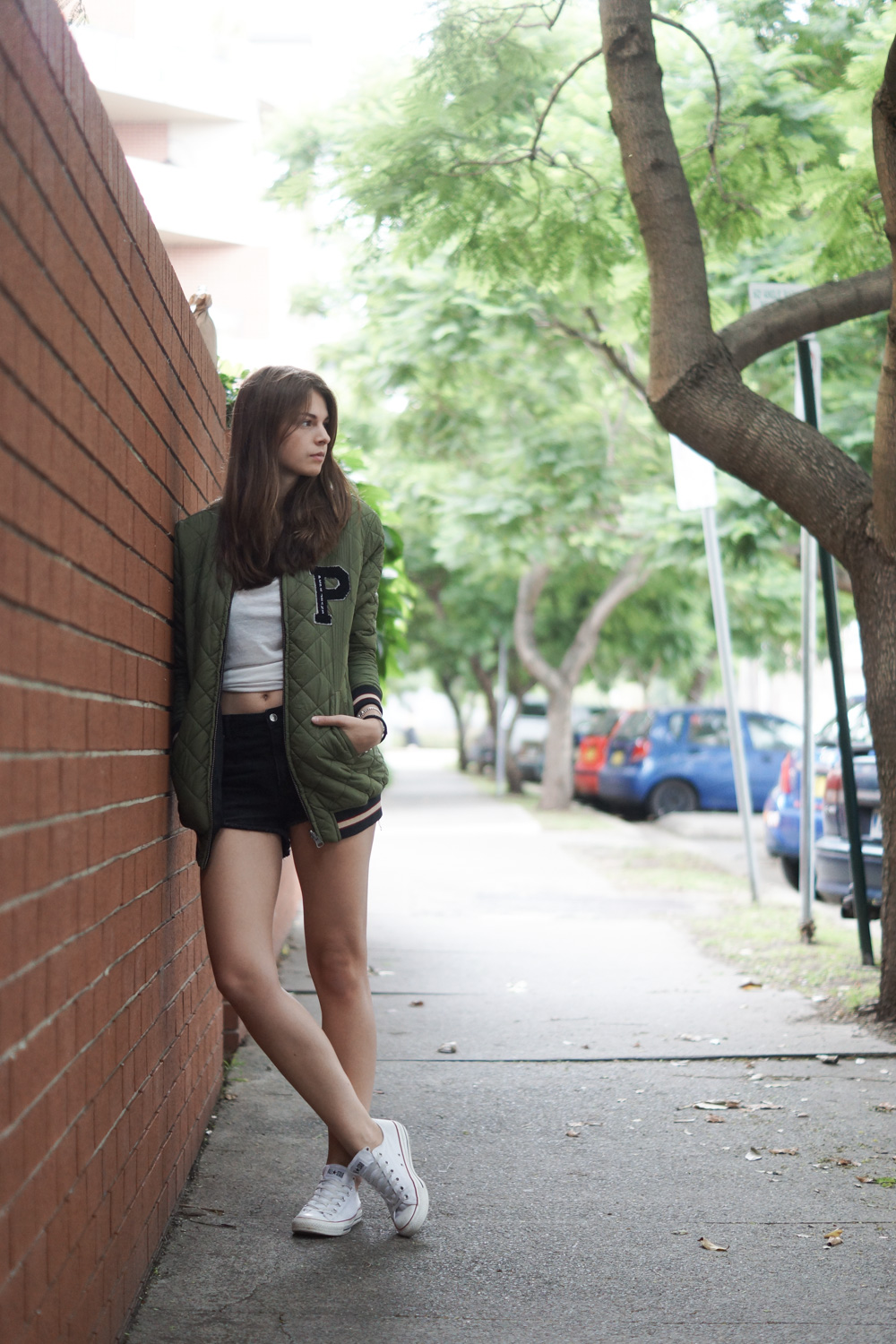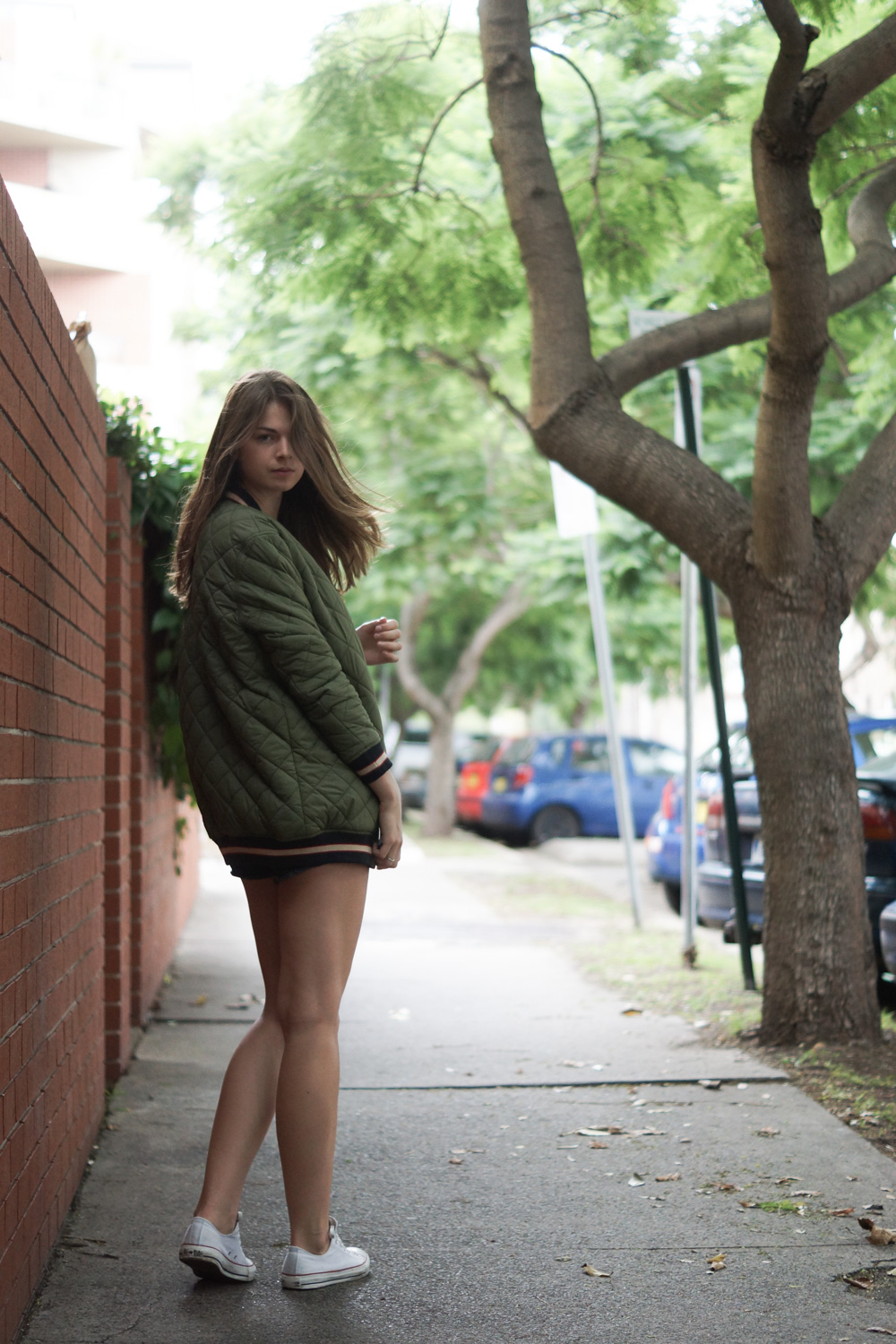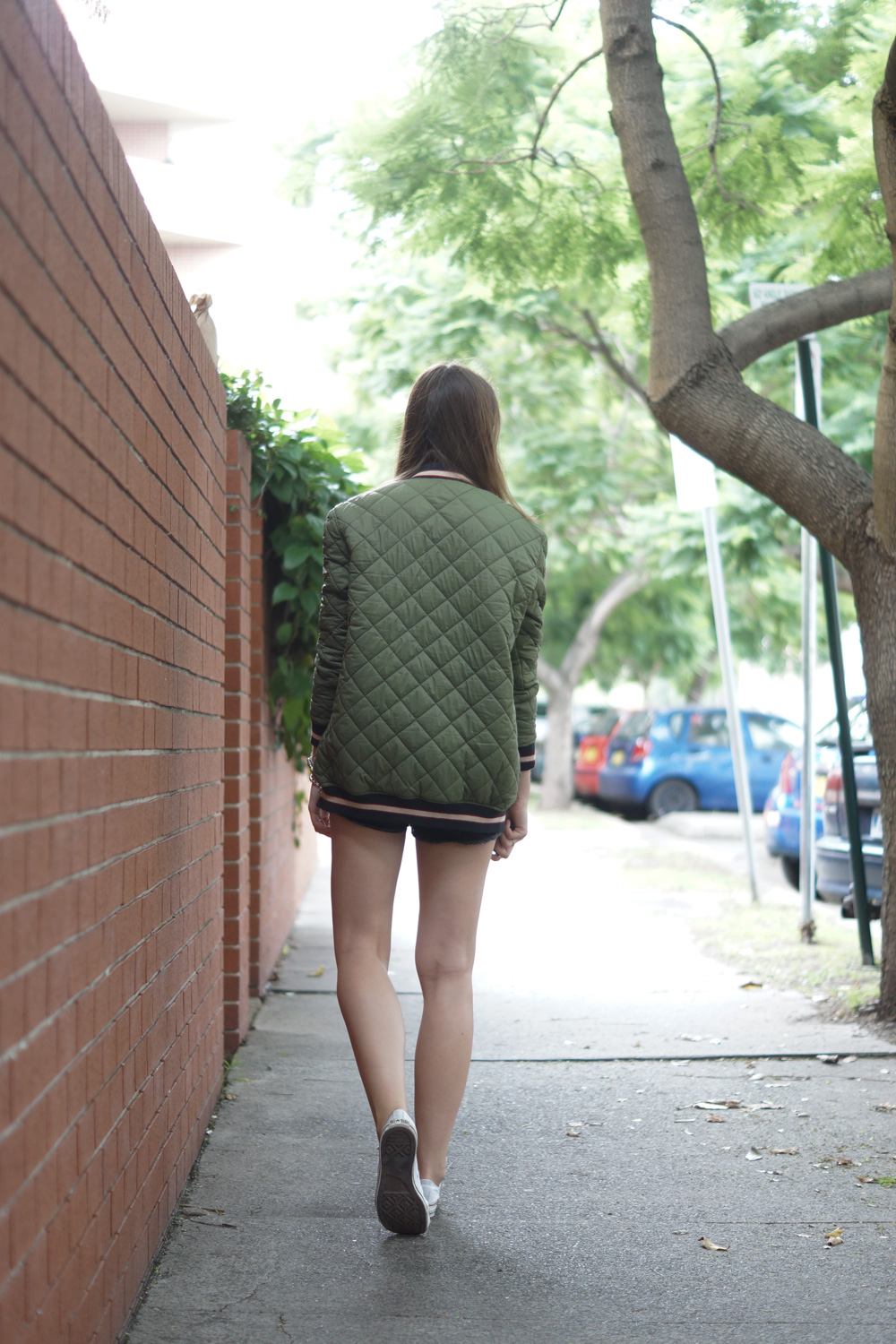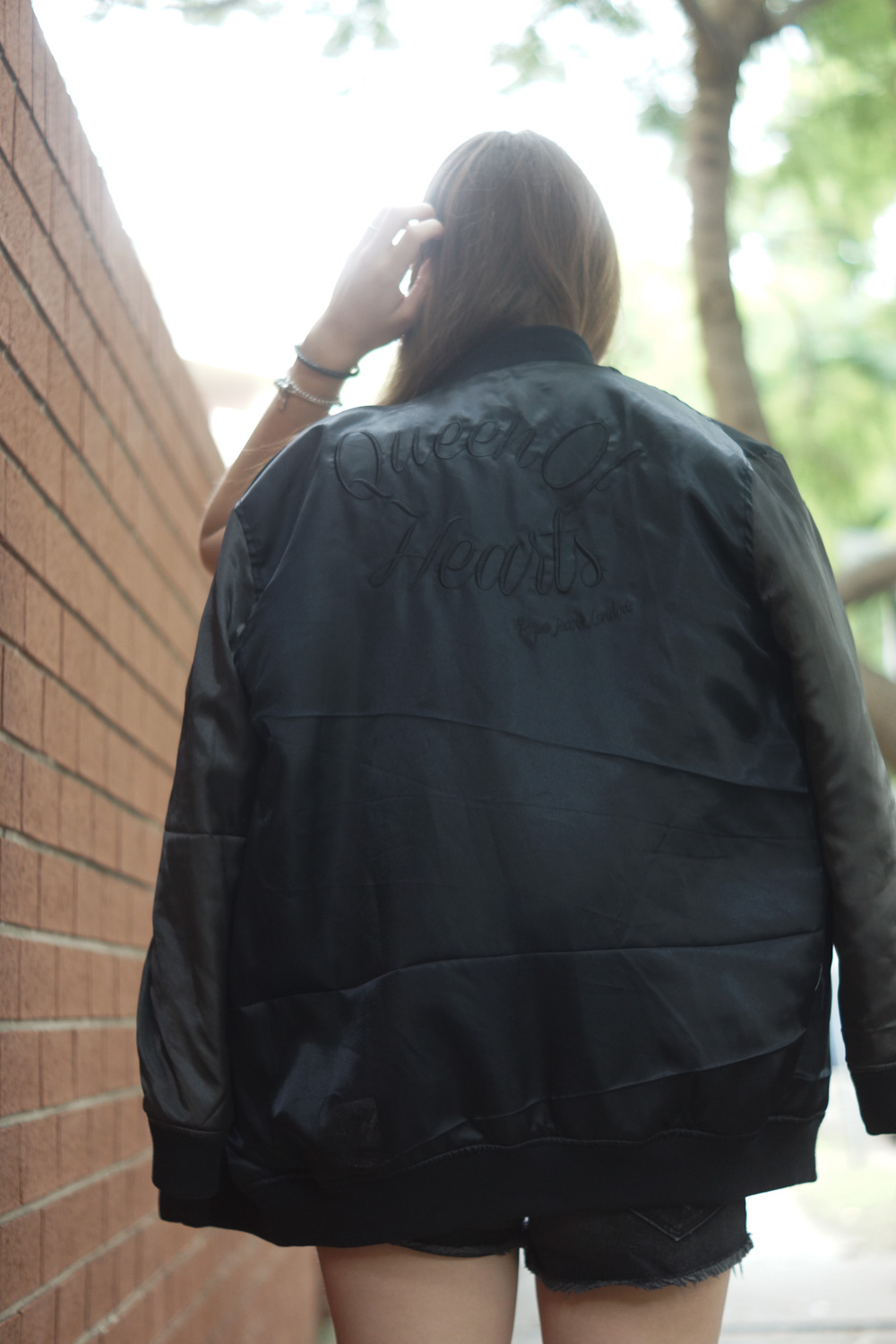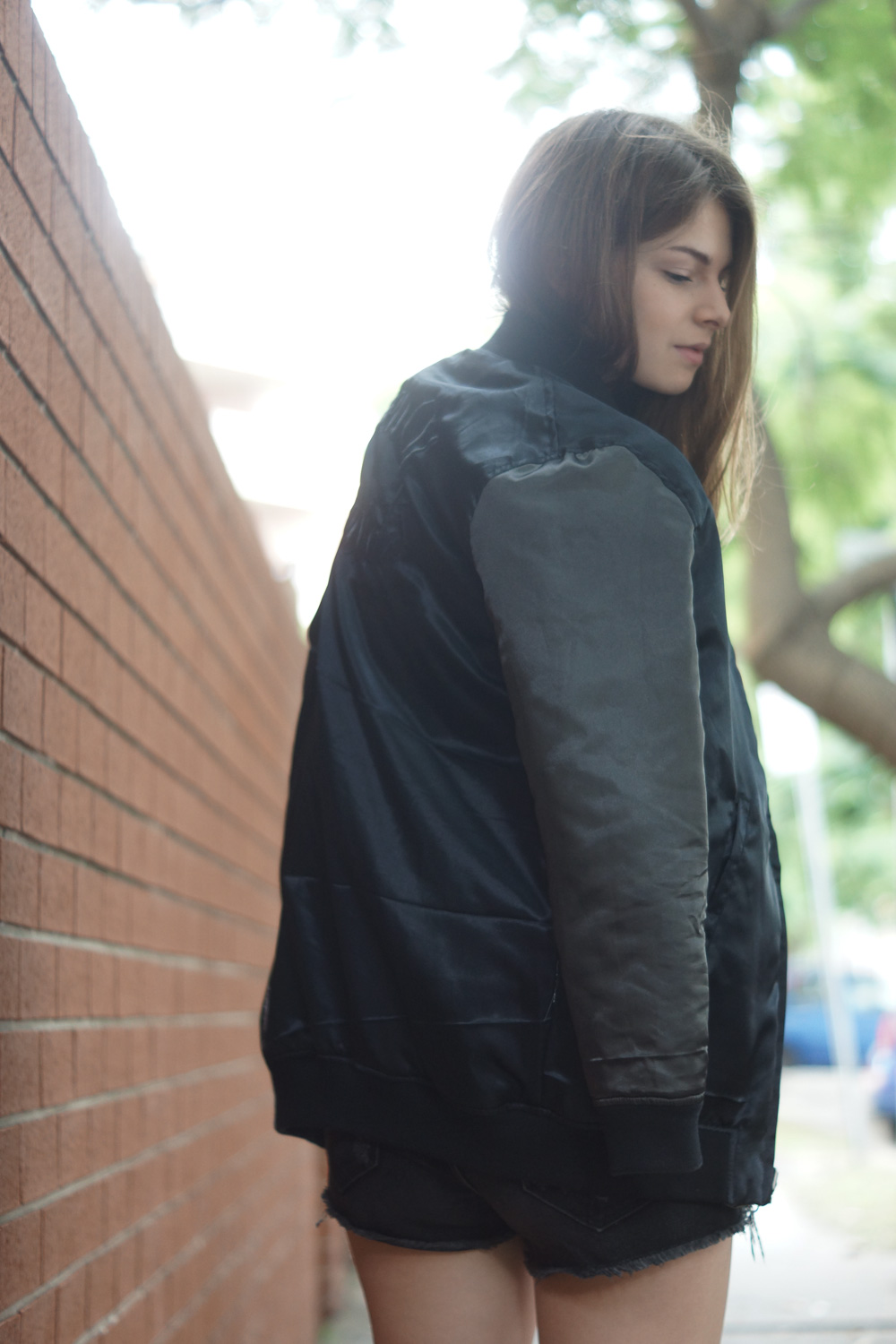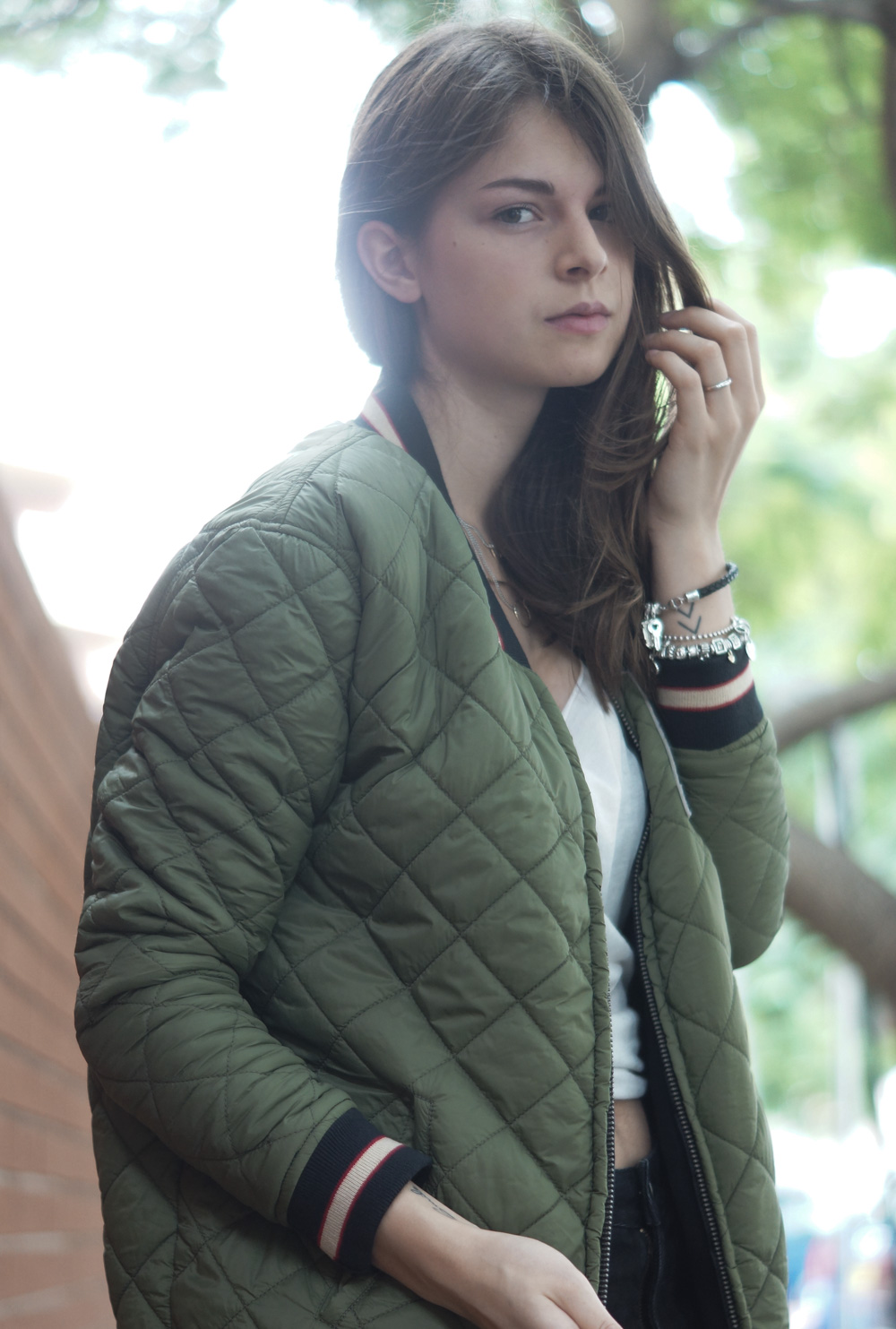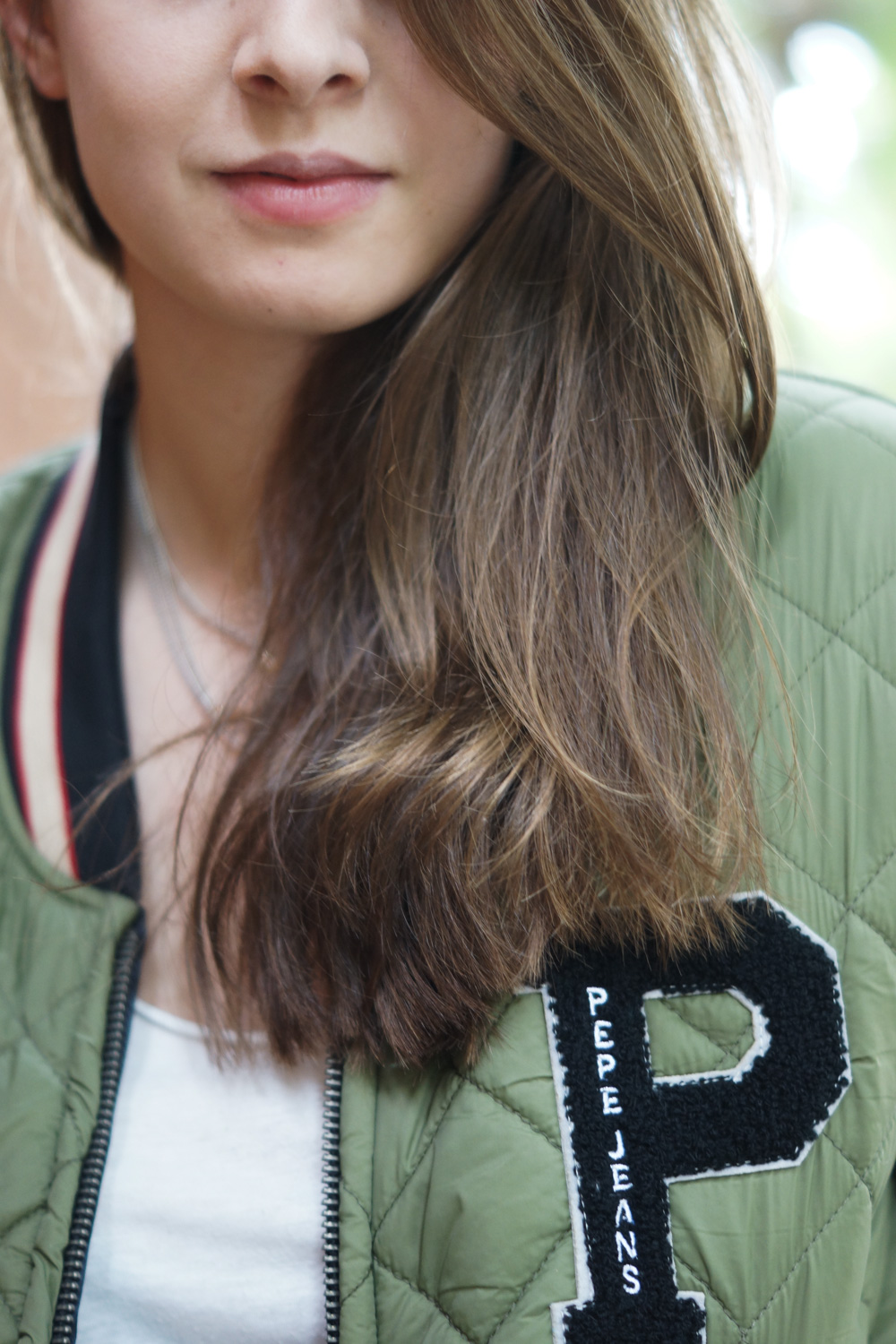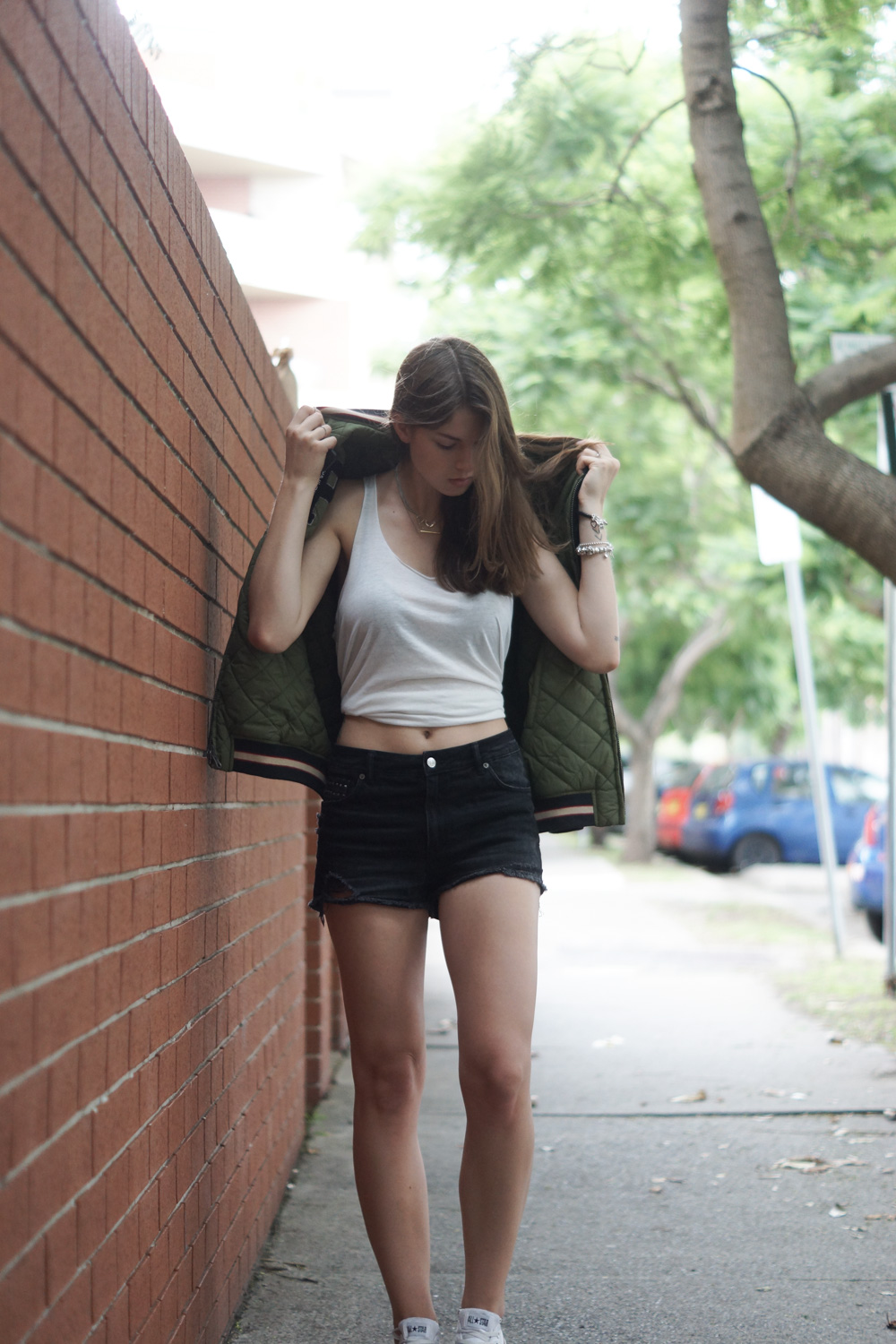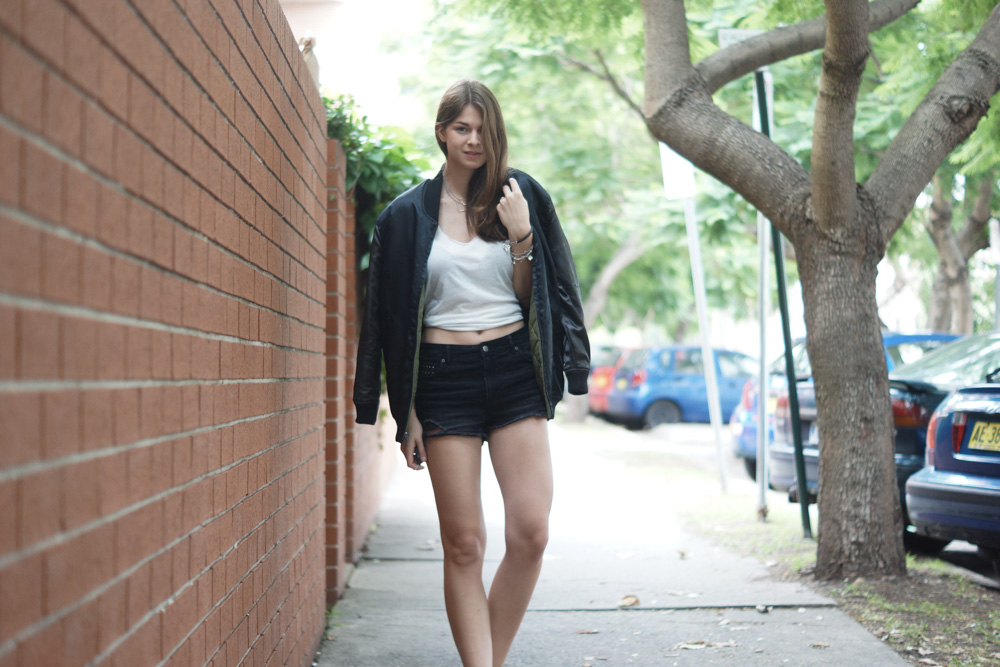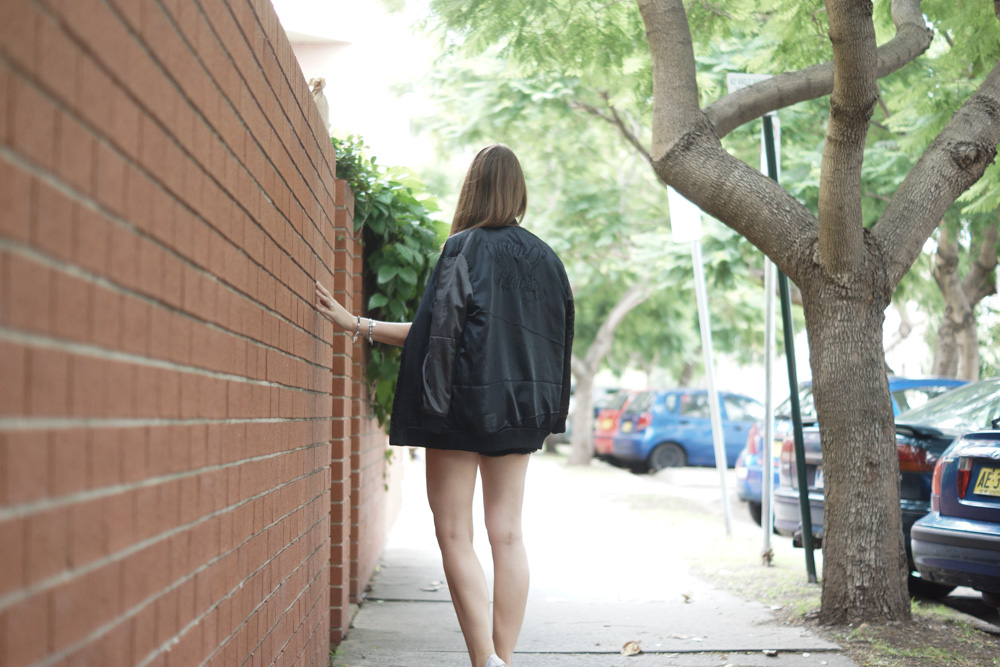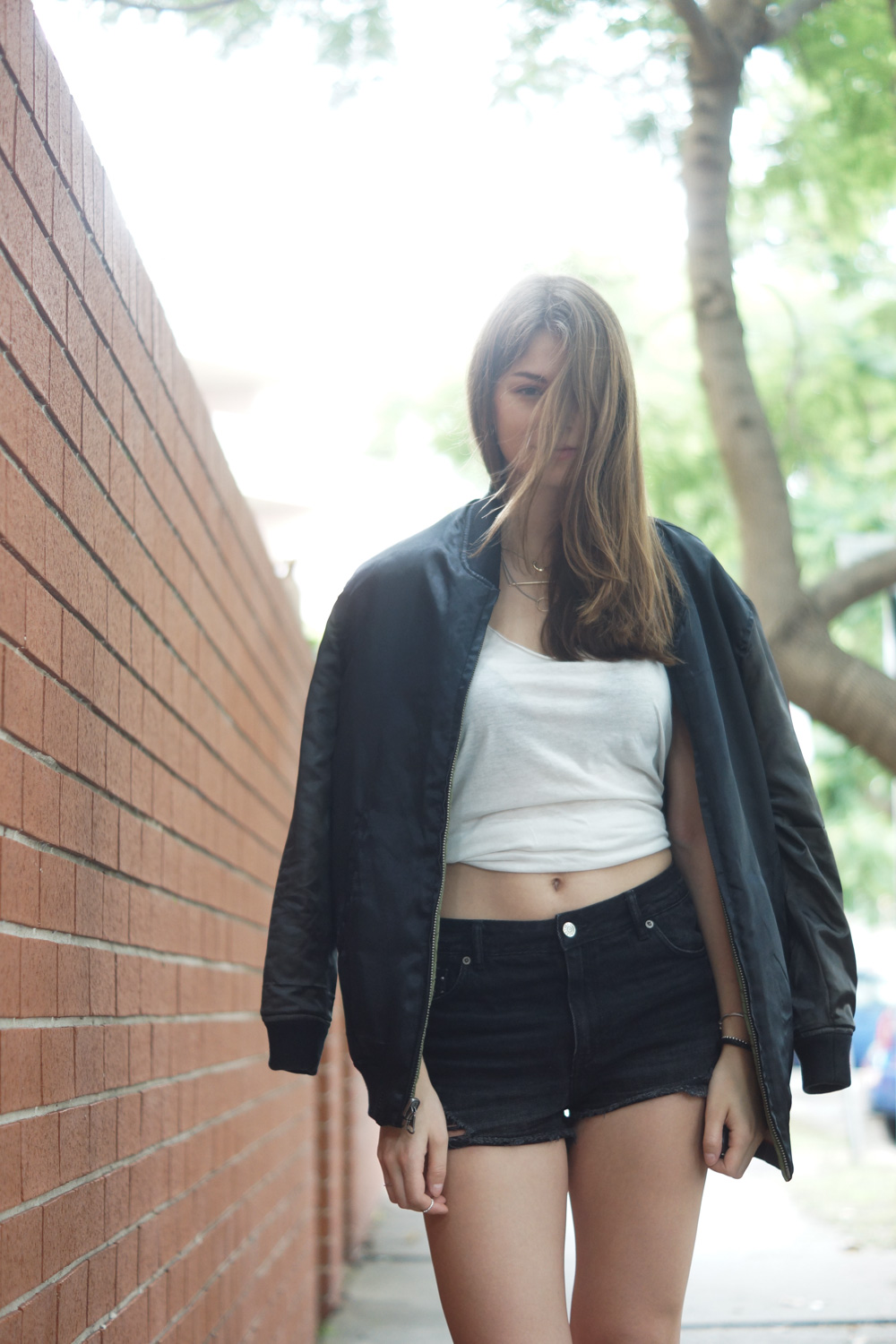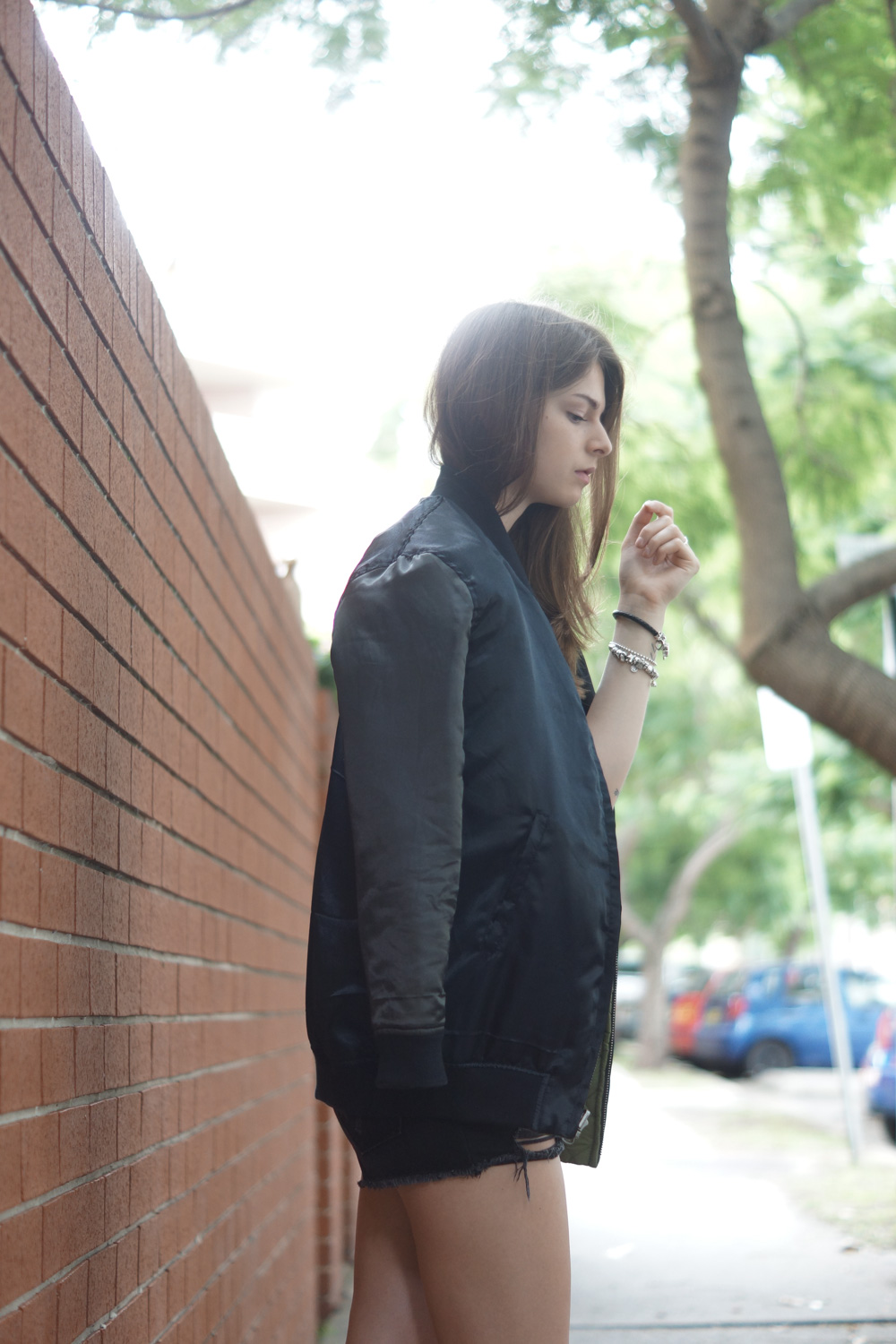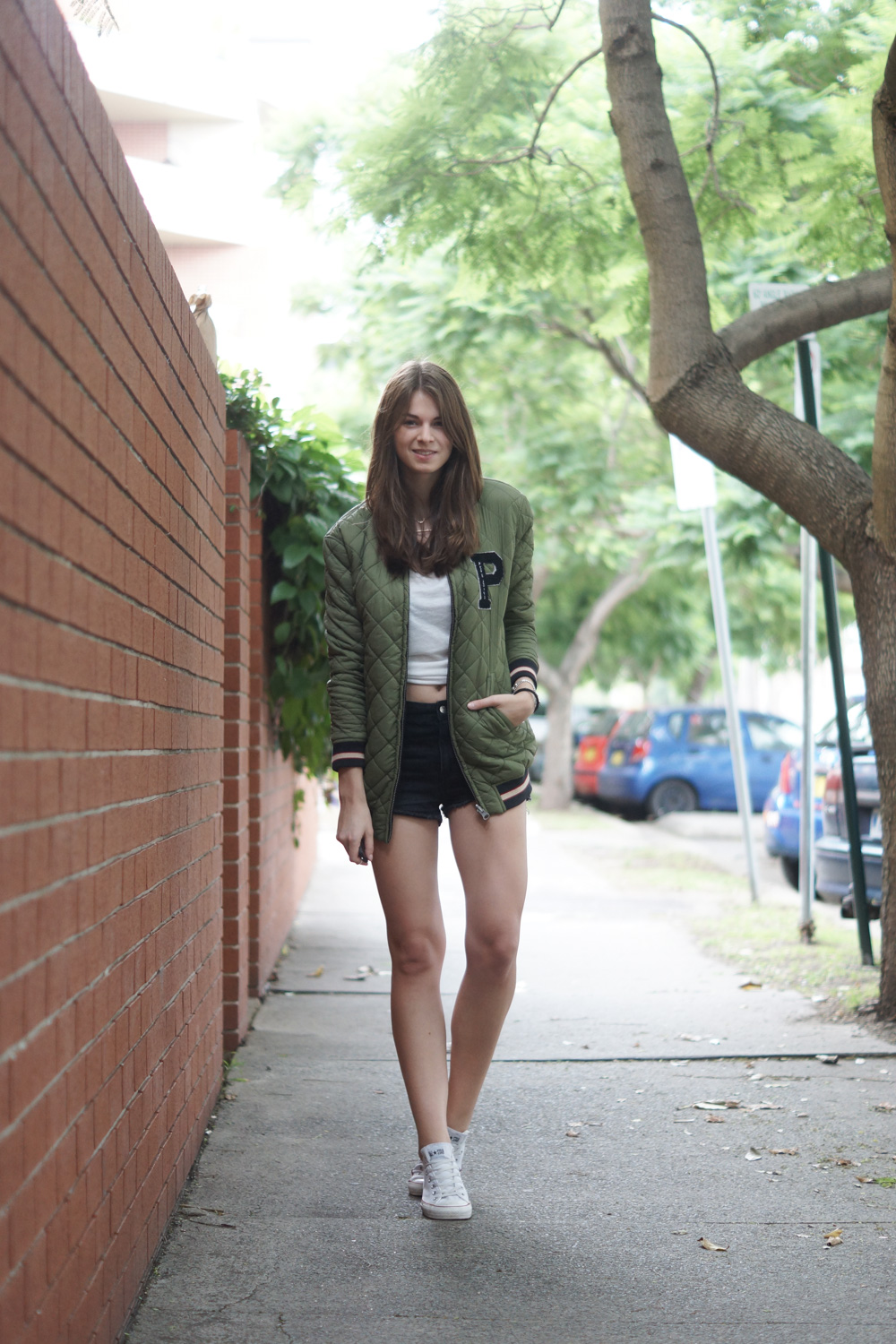 SHOP THE LOOK // SIMILAR CLOTHES