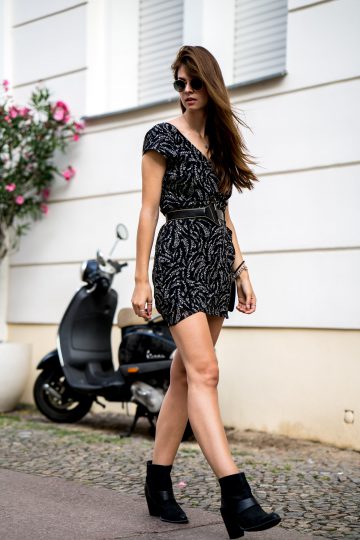 You know, that I am not happy about summer coming to an end. But to be honest, there are a few things I am actually looking forward to. There are more things I don't like about the colder seasons of the year, but also some things I like. One of the things I am looking forward to is wearing my boots again, to cuddle up at home and to drink lots of delicious tea and hot chocolates. And speaking of boots, I would love to share a new outfit with you today, and boots are an essential part of this look.
It is getting colder, and some days it already feels like autumn, and I am freezing without a sweater and jacket. But some of the days it still is quite nice, warm and sunny. And one those days I want to wear summer clothes, because those days may be the last ones I can wear them this year. Even though we are planning a vacation to Indonesia in October, I wouldn't bring most of the summer clothes I have new in my wardrobe. They may be perfect for summer, but the outfits I am wearing in the city are so different to the ones I am wearing when I am on vacation. So the outfit (and as a part of it the summer dress) I am sharing with you today, is one of the summer outfits I would wear in Berlin, but not on vacation.
Combining summer dresses with black boots
So I received this dress a few days ago (it's sponsored from IKKS) and I first didn't know whether I would be able to wear it this year or not. The weather was so shitty, it was cold and rainy most of the time and wearing summer outfits wouldn't have been a good idea.
But luckily summer came back for two days, and on those two days, I was wearing some of the summer clothes I received the past weeks, but couldn't wear due to the not-summery weather.
The day I was wearing this dress, it was warm and sunny, but we had only around 20°C. Due to the cold wind, I had to wear a jacket most of the time, but I wanted to take it off when we were taking the pictures to focus on my new dress 🙂 But I didn't only have to wear a jacket most time of the day due to the cold wind, I also had to put on some warmer shoes and, as you can see, I opted for a pair of black boots.
It's been sooo long since I last wore a pair of boots and guess what? I enjoyed it. I really like boots, and I love to wear them in combination with cute dresses, no matter it if it is a summer dress or not. On warm autumn or spring days, I often combine black boots with dresses that have long sleeves and are a little bit thicker than summer dresses. And I can't wait to wear this kind of outfit more often the upcoming weeks – as long as the weather plays along! But I also enjoyed wearing this summer dress in combination with black boots. I actually couldn't think of a better way to create an attractive look with this dress as the key piece. In addition to the boots, the round sunglasses and the belt (it's vintage from my mom) are two essential accessories that make this outfit look much more appealing. So as I said often enough before: it is all about the details.
How do you like this outfit? Would you combine a summer dress with black boots?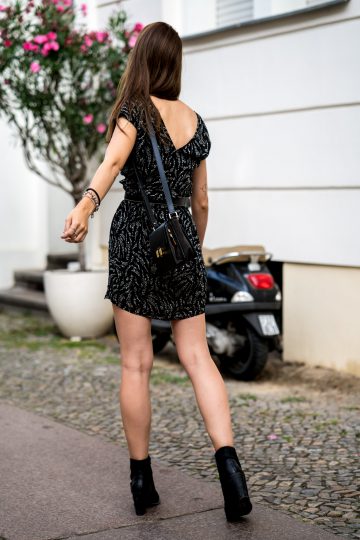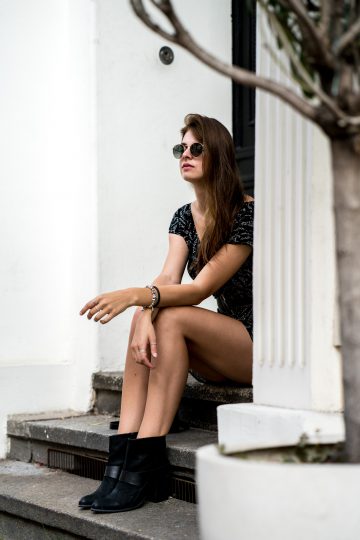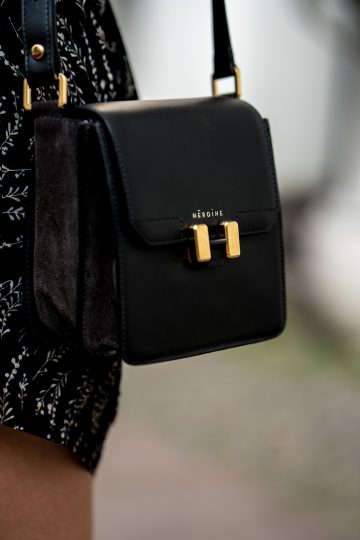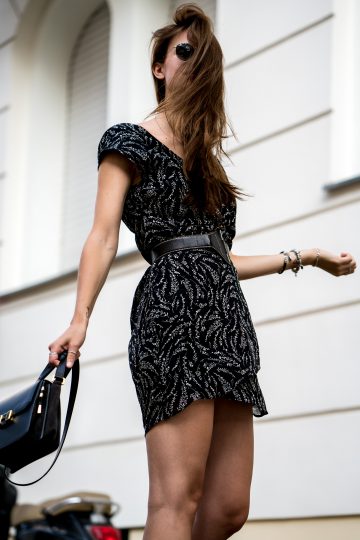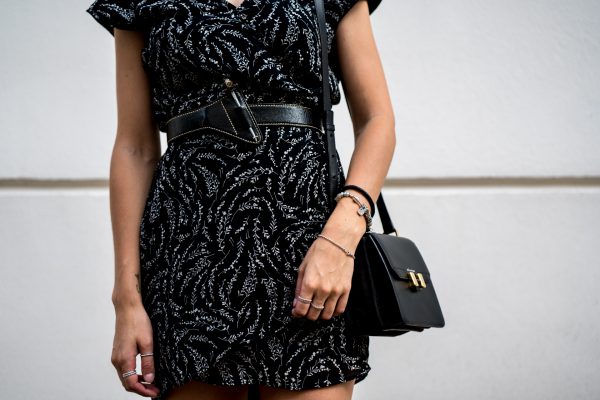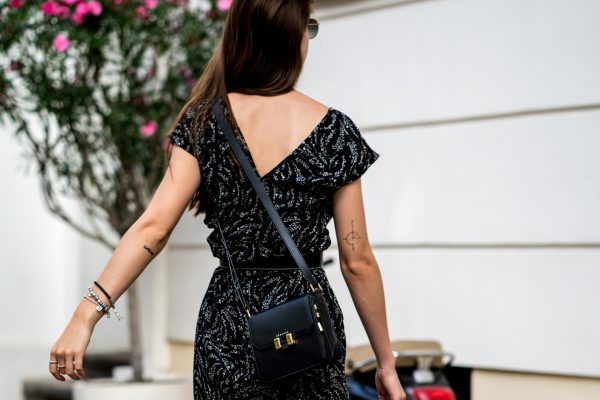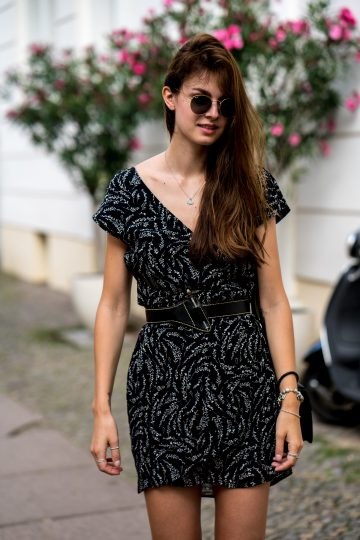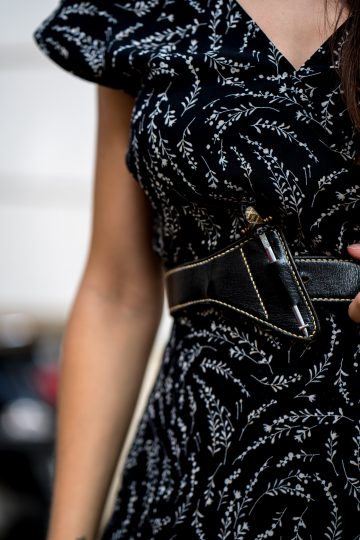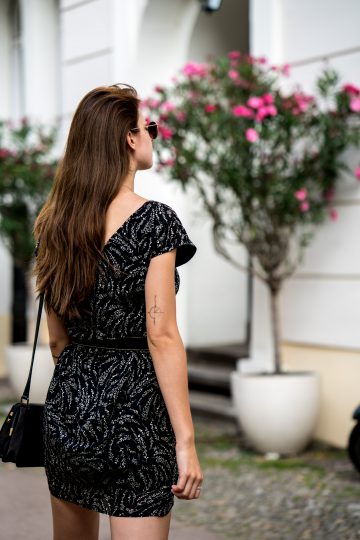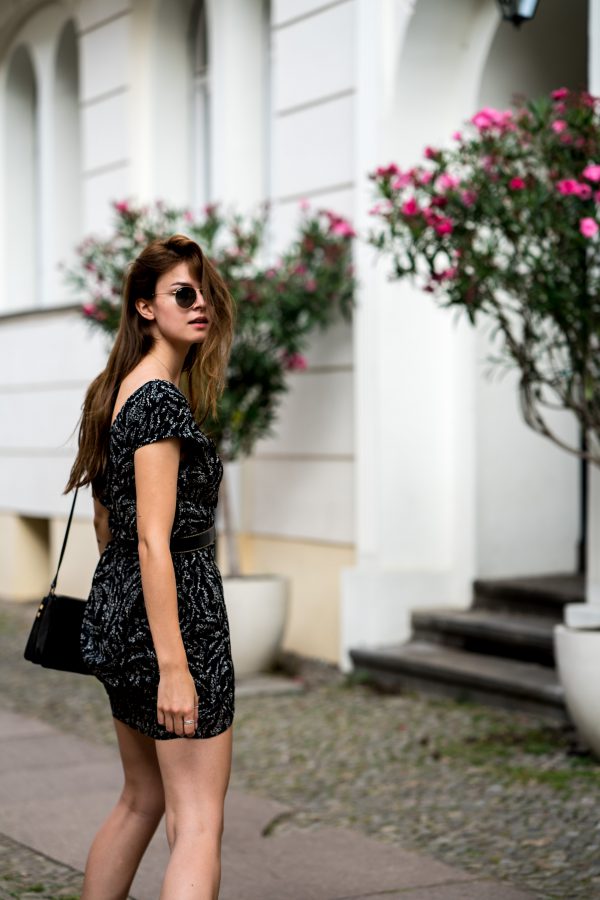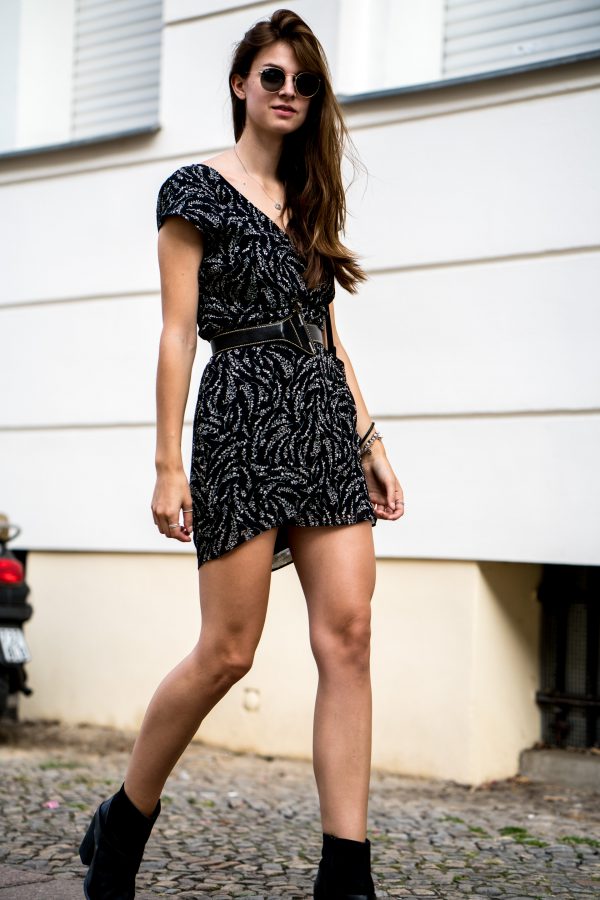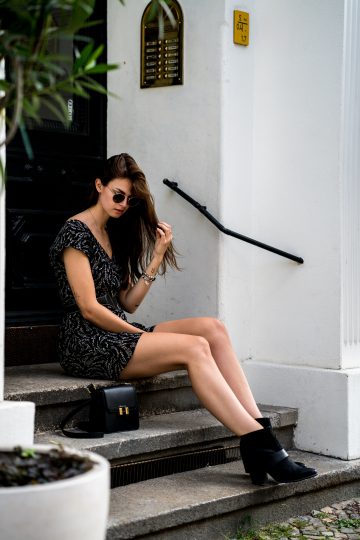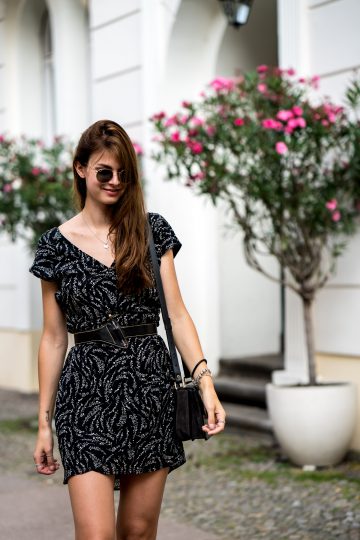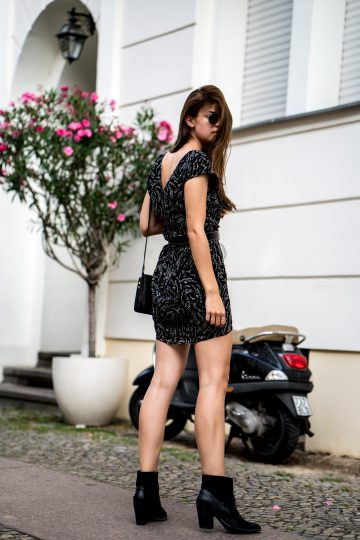 Sponsored Products: dress from IKKS.