Spring still hasn't arrived in Berlin, but it is slowly getting warmer. I would love to put together spring outfits and wear the first summer clothes, but it is not yet possible. I just have to wait a little bit longer. For the transitional period, I am currently wearing a lot of casual, sometimes casual chic outfits. I try to integrate some spring styles while staying warm and it is quite a challenge for me to get dressed these days. Well, to get dressed in an adequate way to the weather conditions 😉
So this week will be all about casual chic outfits I am currently wearing on my busy days at the office. It is all about feeling comfortable but with a chic touch. Of course, I can't go to the office in the same outfit I would wear on a Sunday at home. So what was I wearing instead? Continue reading to learn more about it.
Casual Chic Office Outfit: Blazer and Mom Jeans
I currently don't feel like wearing skinny jeans, so I am wearing either mom jeans or clothes pants. And since clothes pants are not the best choice if it comes to keeping me warm, I usually end up with wearing mom jeans. But I don't mind because they are almost as comfortable as clothes pants.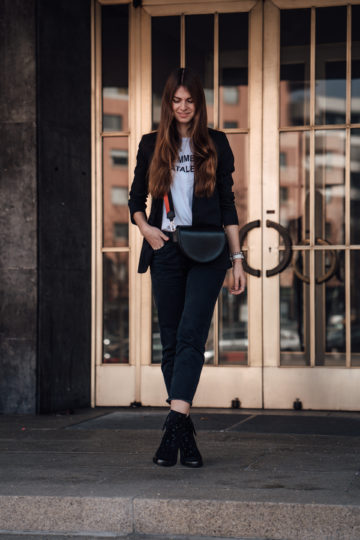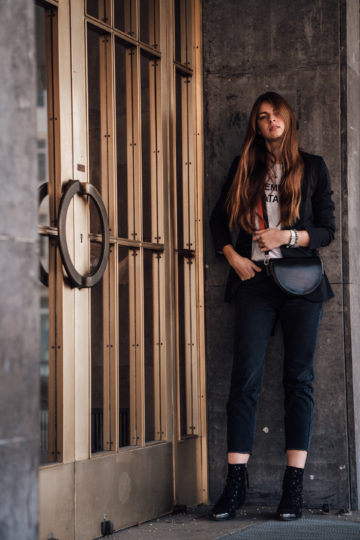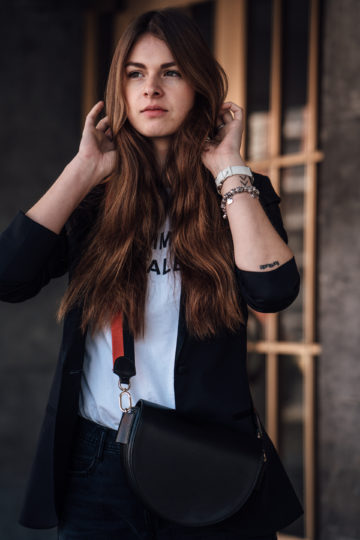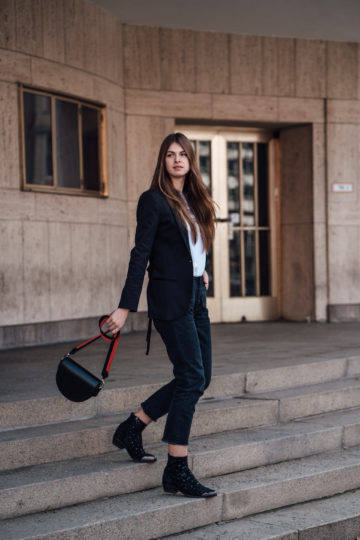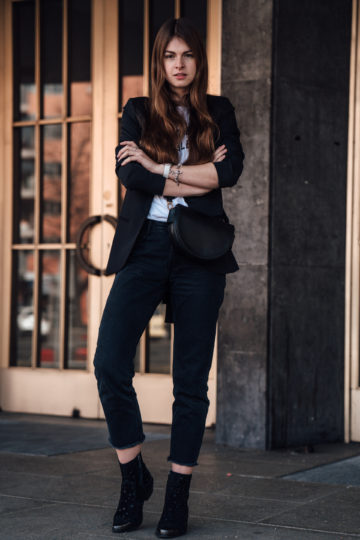 The other day I combined my black mom jeans with a chic blazer to create an outfit that would be suitable for a day at the office including some meetings. The black blazer I was wearing is actually one of my favourites, but I don't wear it very often. I have three black blazers, but the other ones are more casual, and this one is the chicest blazer I have in my closet. I usually would have worn one of the others, but that day I needed a chic piece of clothing. I didn't feel like wearing something chic, so this blazer should be the only chic piece of the whole outfit. And since I didn't have any super important meetings, I didn't have to dress up, and something casual chic worked perfectly. That's why I didn't have to add any more chic pieces of clothing but the blazer. Even the black bag I was wearing looks quite sporty due to the two-coloured strap. It is, by the way, the newest member of my bag collection 🙂 I really like the shape as well as the strap, and you will probably see me wearing it quite often this spring and summer. How do you like it?
As I already mentioned, the blazer was the only chic piece of clothing I was wearing that day. So instead of wearing a white button-down shirt to make this outfit appear even classier, I opted for a white statement shirt. And to finalise the outfit, I put on a pair of black boots. Nothing super fancy, but perfect for a long day filled with work. What do you usually wear on a busy day at work?
Last but not least I would like to ask you for your feedback. What kind of outfits do you want to see on the blog? You can head over to the "Fashion Looks" page for an overview of all my outfits. And if there is some kind of looks you like best and you would like to see more often on the blog, please don't hesitate to let me know. I do try different looks every day, and I often don't even take pictures of the outfits I am wearing. But when I know which outfits you like best, I could focus on these and make sure to take pictures I can then share on the blog. xx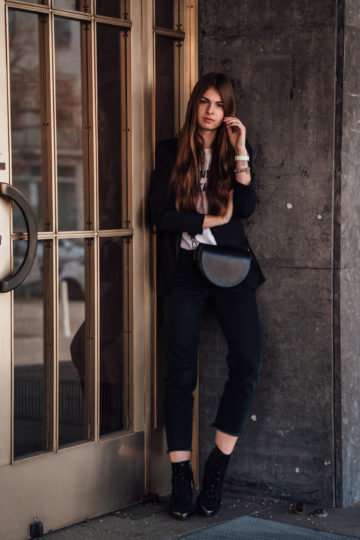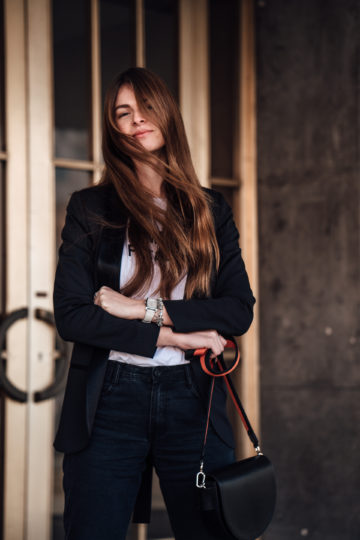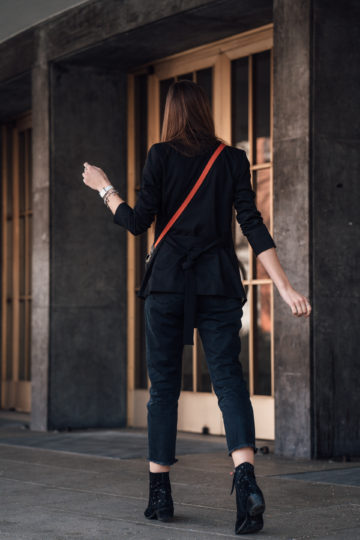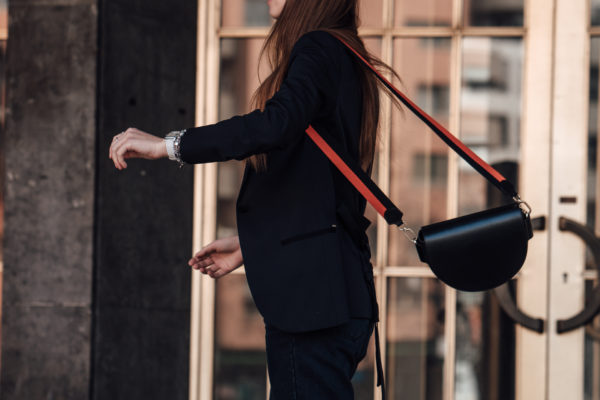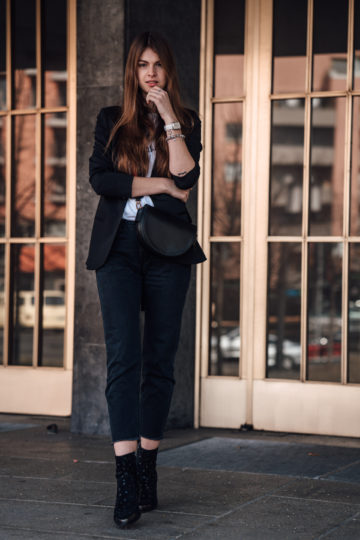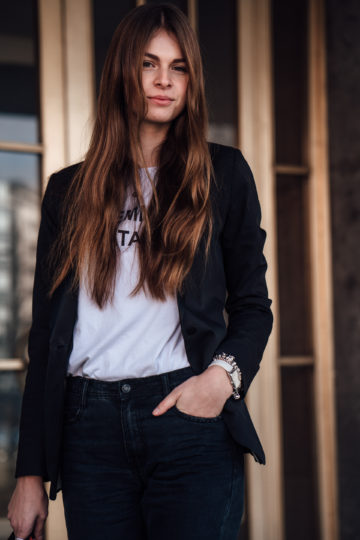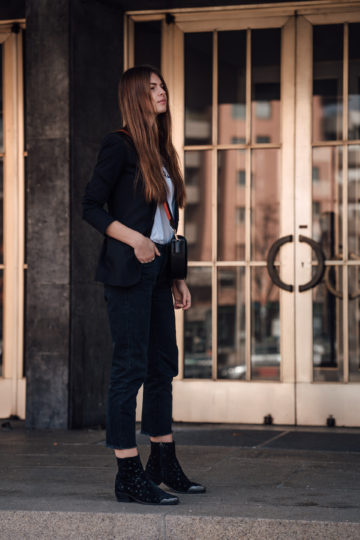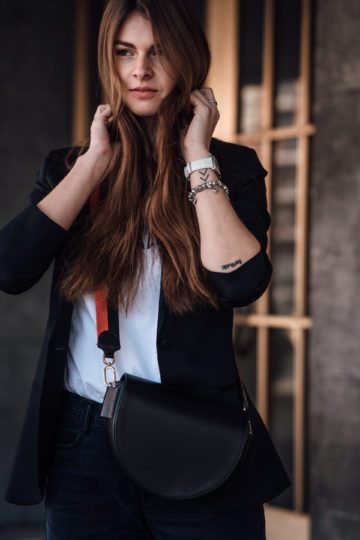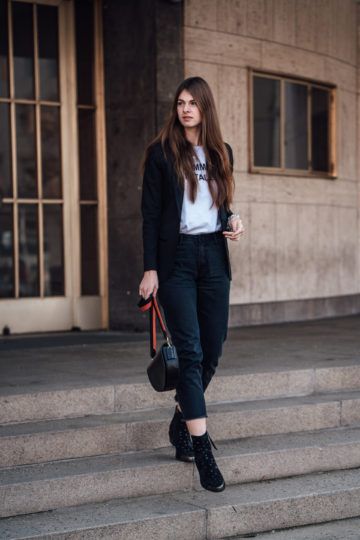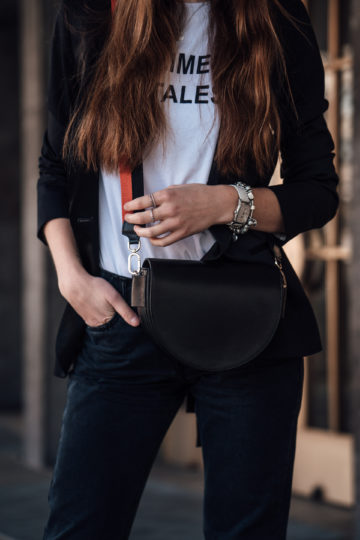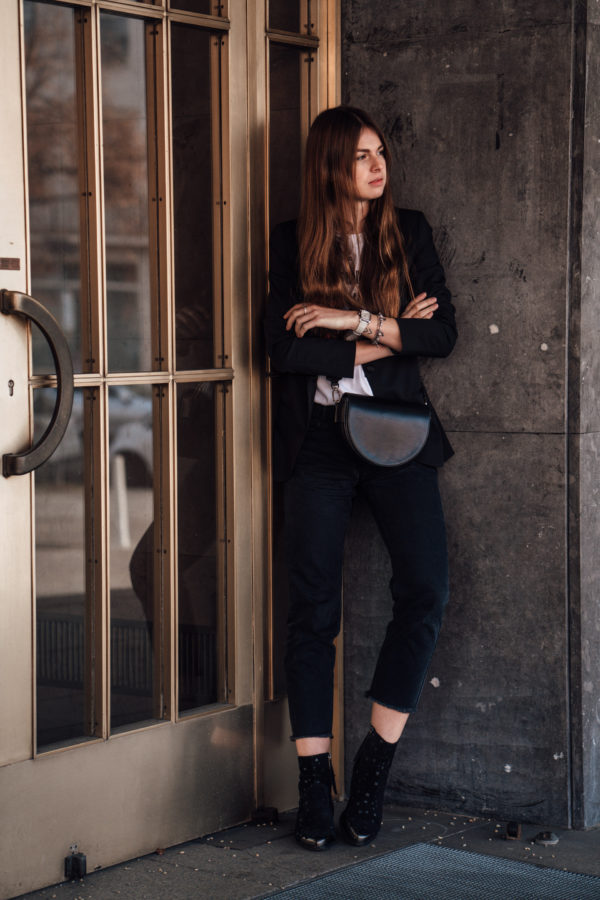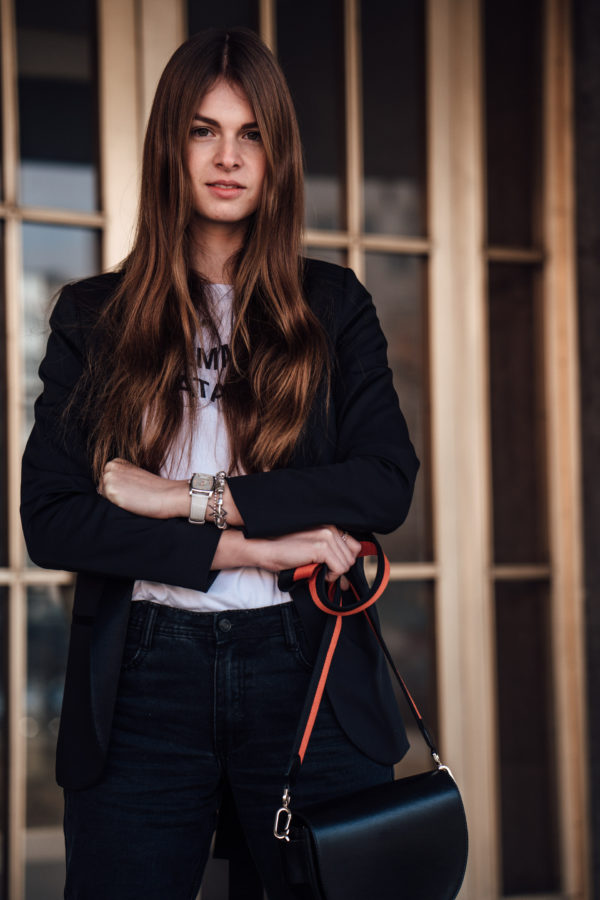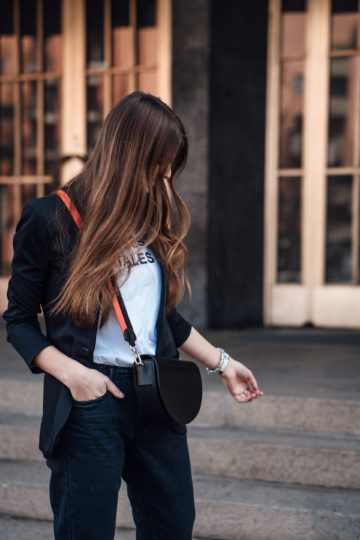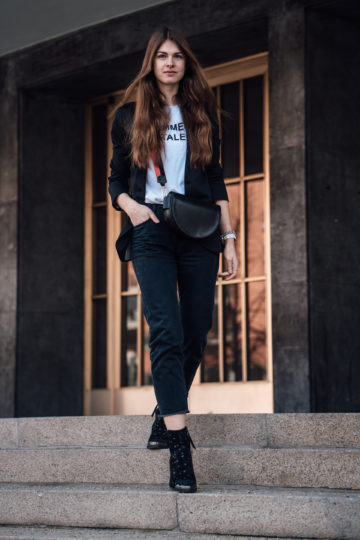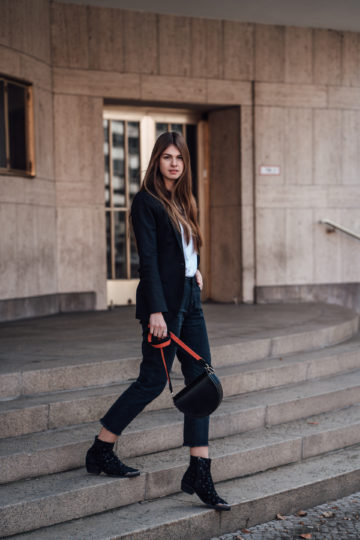 *PR Samples contained – IKKS blazer || Jake*s T-Shirt || Missguided jeans || Asos boots || Liebeskind Berlin bag