Every day I browse Instagram. Both professionally and personally I am constantly surrounded by new and recurring trends. I could stop the sensory overload by only following accounts that enrich my life in any way. And yet I see a lot of nonsense every day.
Since working at whaelse.com, I know how hard it is to produce content every day – in the end, it's a constant delivery. You are always up to date, always busy and always cluttered with work. Is that why I constantly see varnish coats? Because people keep repeating the trends and producing content?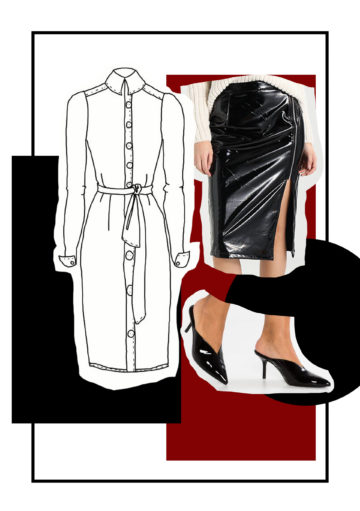 Trend 2018: Varnish coats
Of course, I find accents great and they are a must on any purist outfit. I also know that the fashion on the street is often not perceived as it is and that the origins of the clothes are blurred. And we all know what the origin of a varnish coat is, haha.

Do not get me wrong, the bright colors have their appeal, in the traffic the coats are clearly visible and when it rains you stay dry. Actually, that's really a reason to buy a coat. But aesthetically, I do not think so. This coats remind me primarily of rain jackets and children. I do not know. Maybe I should just give this dress a try and convince myself. Or I leave it – you do not have to go through everything.
In other places I do not find paint objects. Belts or bumbags made of paint material can look really good. Even if they come from the same fetish area as the jackets. Maybe it's just that "more is more" that bothers me.
Logomania – Logos are everywhere
In addition to paint I see constantly huge logos. I really know some people in my circle of friends who buy a part because there is a logo embroidered. And sometimes I am no exception. However, when I wear a piece of clothing and look like a running advertising column, I think about it several times. As a self-proclaimed minimalist, I find it very difficult to be clear with colorful colors in excess. Colorful colors in the form of brand logos drive me crazy. But when I see a streetstyle photo of a good-looking woman dressed in overkneeboots and an oversized Tommy Hilfiger logo sweater, even I get soft. First, how can you look so outrageously good? Second, the sweater looks really casual, just not me.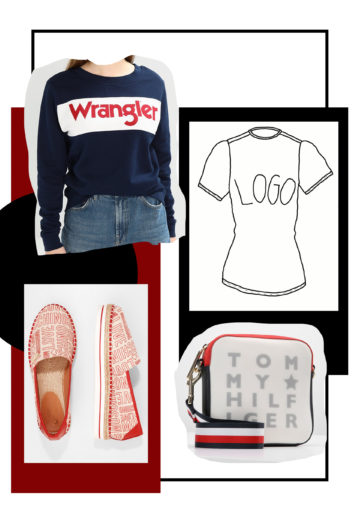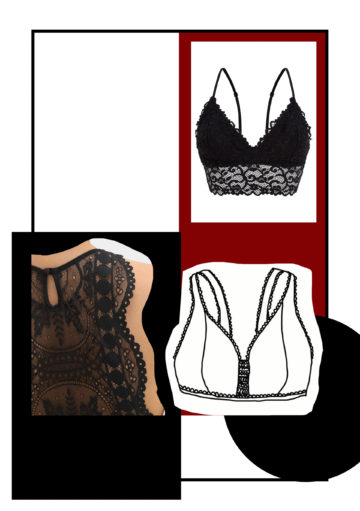 The Bralette as a trend piece
I would put my hand in the fire for that: Anyone who uses Instagram, has ever seen a top-notch. Unlike the other two listed trends, I would wear a bralette myself. The only thing that bothers me is the following fact: If you wear a bralette and a blazer, you look incredibly elegant, that's the fact. Only you do not use it on a subway. In Berlin, for me at least, it would not be imaginable to get on public transport in this way. Maybe I am a very practical person and can not solve my stuffy thought pattern, that may be, but it just seems impossible to me. Overcrowded trains in Berlin constantly cause a bad mood. And I experience stories every day in the Ringbahn, because I could fill a separate post with.
* To clear up prejudices and clarify things: Streetstyle does not mean you just shoot photos of your clothes on the street. Streetstyle is the term for a style. And this has nothing to do with what I see on Instagram.