As I mentioned in yesterdays post, I am currently preferably wearing either mom jeans or clothes pants. And since I shared an outfit with mom jeans yesterday, I want to share an outfit with clothes pants today to give you another option on what to wear on a (cold) spring day. Or well, on a day you just don't feel like wearing skinny jeans or anything less comfortable than mom jeans, boyfriend jeans or clothes pants. But I did not only talk about the kind of pants I am currently wearing the most, but I also mentioned, that I don't feel like dressing up on these cold spring days. So yesterdays outfit was a casual chic one and so is today's outfit. It is all about feeling comfortable while being dressed adequately for the office.
How to wear tone on tone this spring
Yep, most people probably wouldn't dress head to toe in one colour. Why? Because they think it's boring. Well, at least that's what I experienced. But since I like to keep it simple, a tone on tone look isn't something I would avoid. Of course, there are a few rules you have to observe so the tone on tone outfit won't look boring. Well, maybe I shouldn't call them rules but rather tips. Here are a few:
– you can never go wrong with a matching jacket and trouser combination
– break the outfit by wearing a slightly pattered or textured piece
– mix different textures, styles and cuts
– wear a lot of layers and opt for basics
– wear different shades of that one colour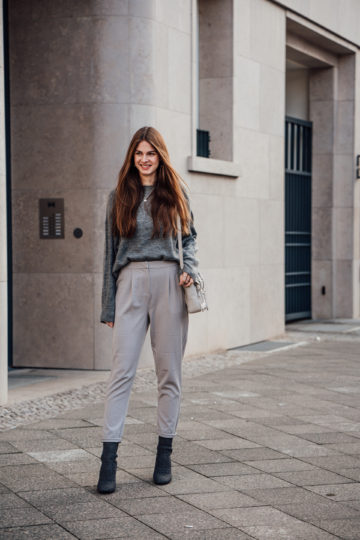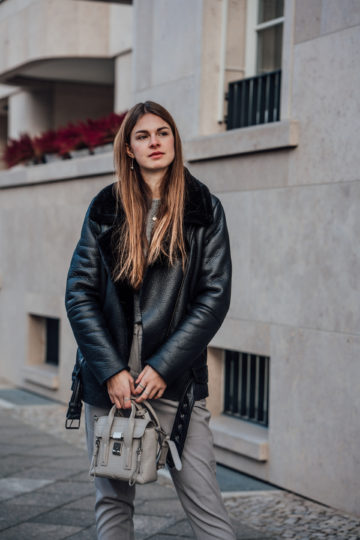 The latter is what I did the other day when I got ready for a long day at the office. To be honest, only the main outfit was a tone on tone look. Because I was wearing a black jacket on that day, that I only put on to stay warm haha. But I took most pictures of the outfit without the jacket, I wanted to focus what I was wearing underneath the jacket, and that's also the part of the outfit I want to talk about today. The tone on tone part of the outfit.
Wearing grey from head to toe
I opted for an all-grey outfit and was wearing a super comfortable and warm sweater, a pair of light grey clothes pants, grey glitter boots as well as my greyish Phillip Lim bag. All pieces of this outfit are very comfortable, but I had to add some chicer pieces to create a casual chic outfit for the office. That's why I wasn't wearing sneakers or flat boots. I was wearing a pair of heeled boots instead – a comfortable pair of heeled boots, of course! The other chic piece of this outfit is the bag and, of course, the silver pieces of jewellery I am wearing every day. The clothes pants are both, casual and chic and its appearance depends on the outfit combination. So in combination with the boots and the bag it appears chic. But in combination with sneakers is definitely would look more casual.
How do you like this tone on tone outfit? And what do you think about wearing one colour from head to toe in general? Is it something you would wear as well or is it a no-go according to you?! I would love to read your comments about it. xx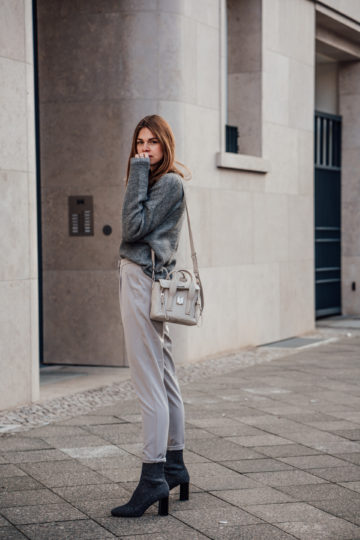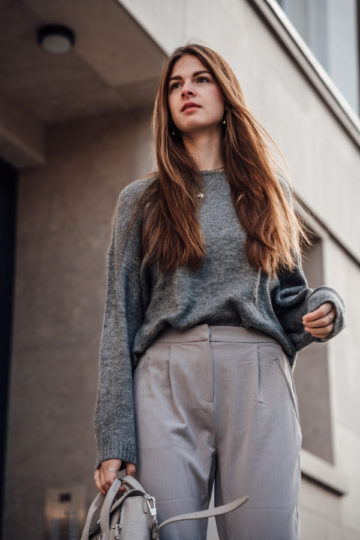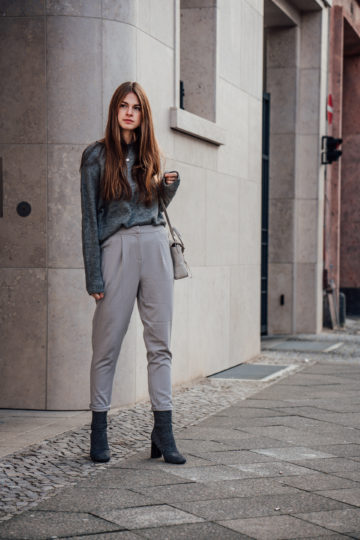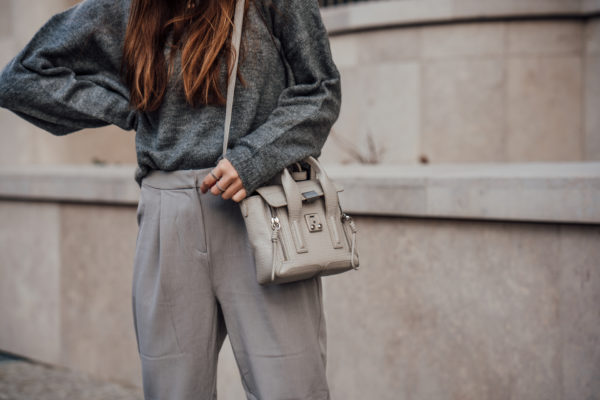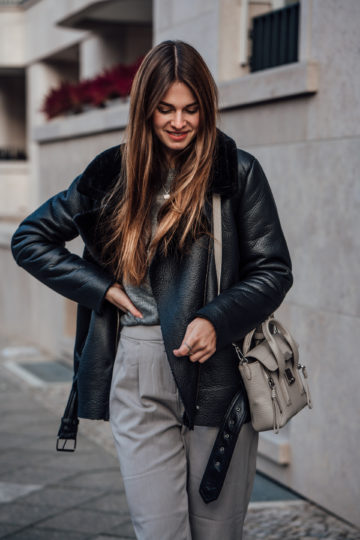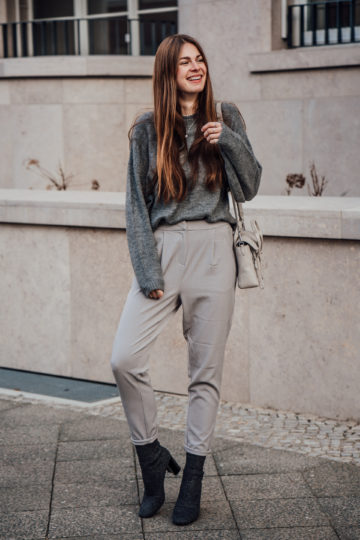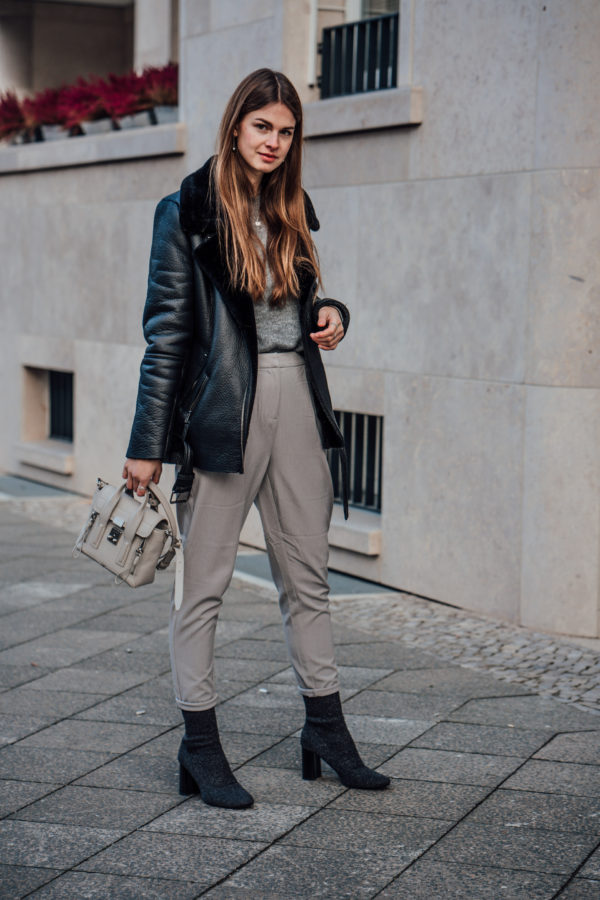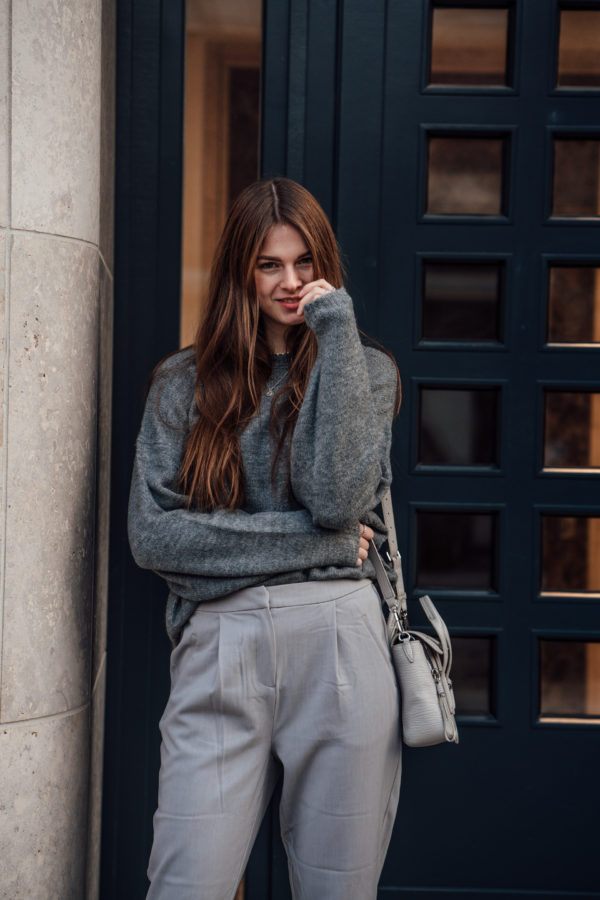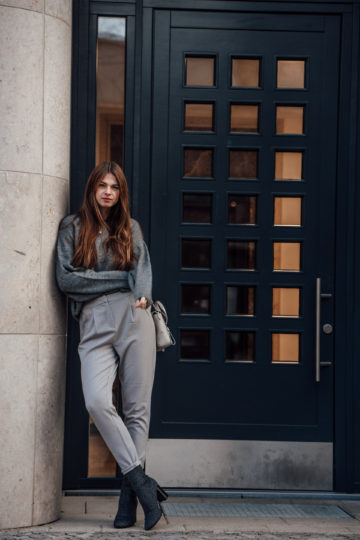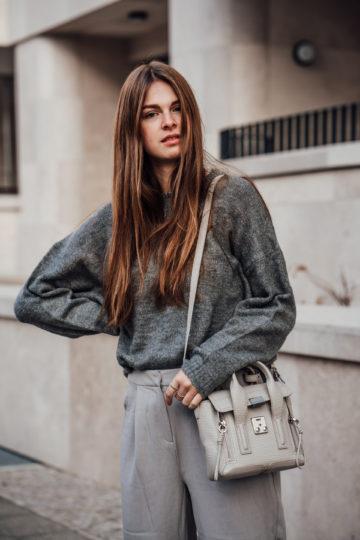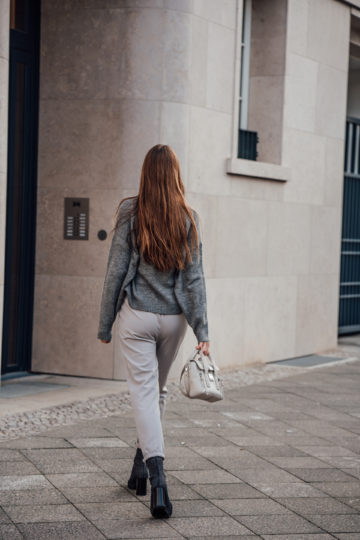 *PR Samples contained – VILA sweater || VILA pants || Zara boots || Phillip Lim bag