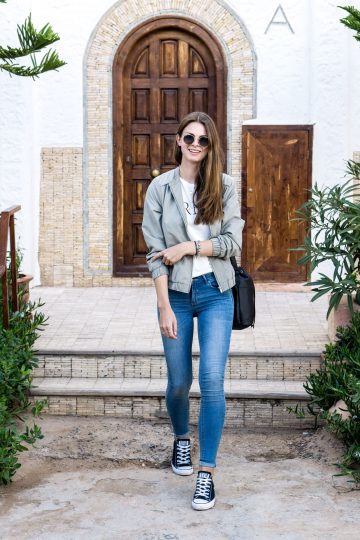 Happy Friday from Cologne! For those, who want to know how the The Weeknd concert yesterday was, check my Instagram 😉 Because on the blog I'm sharing the last outfit pictures taken in Morocco today. As I mentioned before, it was always super warm and sunny in Morocco. Especially the last two days were quite cold due to the vigorous and cold wind. Luckily I didn't only pack summer clothes; I also had a pair of jeans, a sweater as well as a jacket with me. I actually wanted to bring even more warm clothes, especially sweaters, but I though it would be quite warm the whole week and that I already packed too many warm clothes. When I was in Morocco, I'd realised, that I wasn't wrong with bringing not only summer clothes. Of course, it was way warmer than in Berlin, but the mornings, as well as the evening, were very chilly. And it was super windy and rainy the last two days, so it didn't get very warm at all. Alright, I start repeating myself… time to show you the outfit.
Casual in Morocco
I was super happy I had these clothes with me in Morocco. I was wearing them the first day we were fit enough to leave the bed and walk through the streets of Taghazout again, and I all I wanted to wear was something casual and comfortable. We didn't do a lot that day, because we didn't want to go overboard with being active after two days in bed 😉 We walked to the next market to buy something to drink and eat, went to the beach and sat down for a while, headed back to the surf house and worked a little bit. In the evening we decided to have dinner in a restaurant in Taghazout. We were craving for pizza, and that's exactly what we ate that day.
I was wearing VILA all over because that day we were taking pictures for the article I wrote for their magazine VILA MOMENTS. It was all about what to wear in Morocco and if you want to read it, you can find it here. I was wearing a pair of skinny jeans in a light blue, a white t-shirt and a khaki bomber jacket. I topped this casual look off with my black Converse sneakers as well as my beloved round Ray Ban sunglasses and a new bag from Herschel Supply. It is a super casual and comfortable outfit combination, but it was exactly what I wanted to wear that day. When we were sitting in the sun, I could take the jacket off, but I definitely needed it in the evening when we were at the restaurant eating our pizza. 🙂
Would I travel to Morocco again?
Since this post is the last one I'm sharing from our trip to Morocco, I would like to share my thoughts about this country with you. I didn't have any expectations, and I first was surprised in a positive way. These first positive impressions changed after a couple of days in Morocco. People, especially men, are super obtrusive and it was just too much for me. Maybe it would be different when I would travel with my boyfriend or just another man, but this way it was super annoying. I also was surprised, how dirty everything is. There is trash on the beach and even in the water everywhere, and people doesn't seem to care about it at all. And even though you can find beautiful places, cafés and restaurants in Morocco, most places doesn't look very nice. I can only talk about Agadir and Taghazout, but I have the feeling that it is the same in Marrakech… these are the reasons why I wouldn't travel to Morocco again. At least not right now… maybe if some things will change.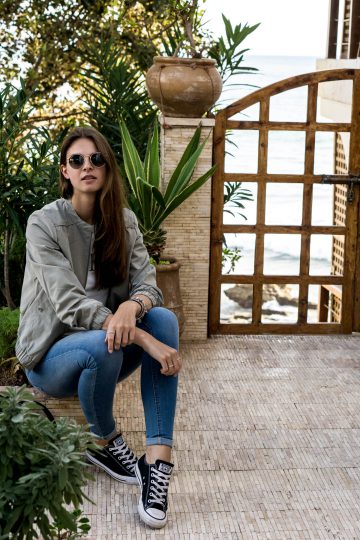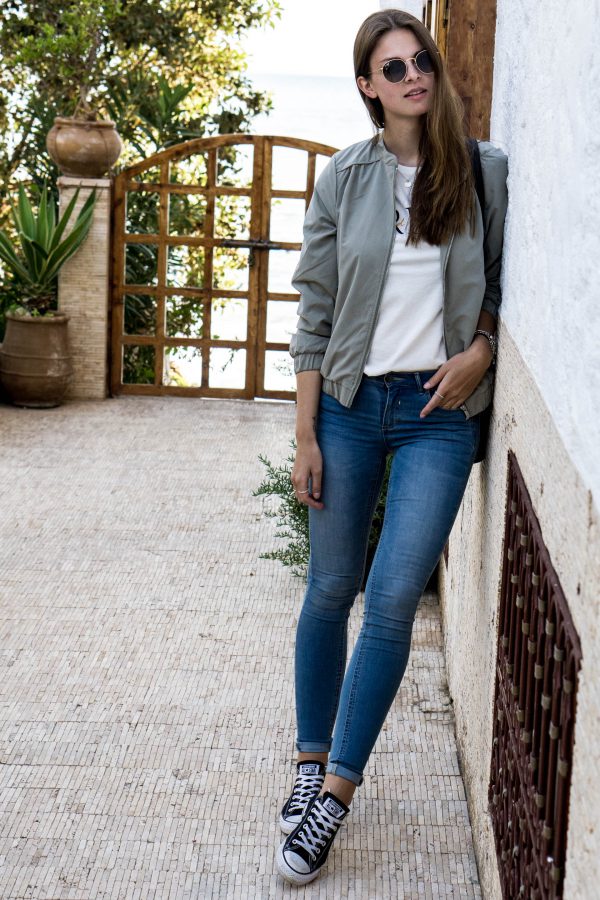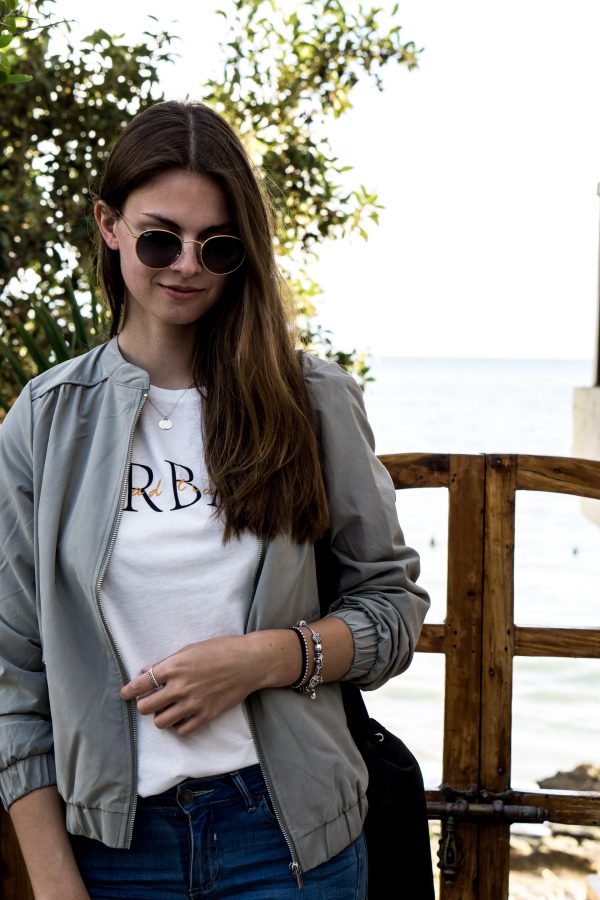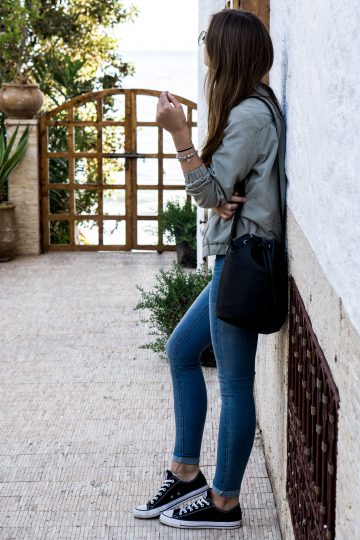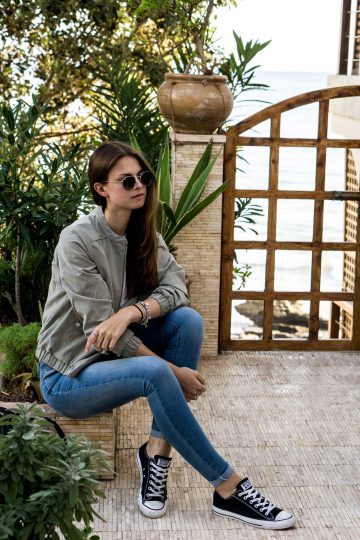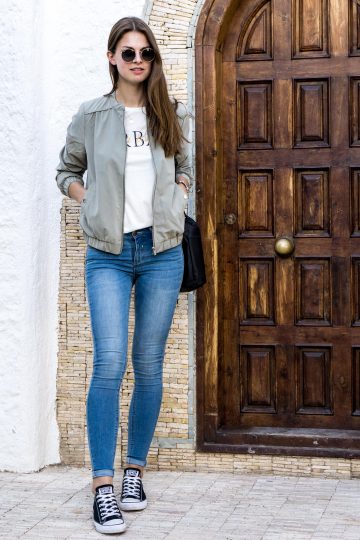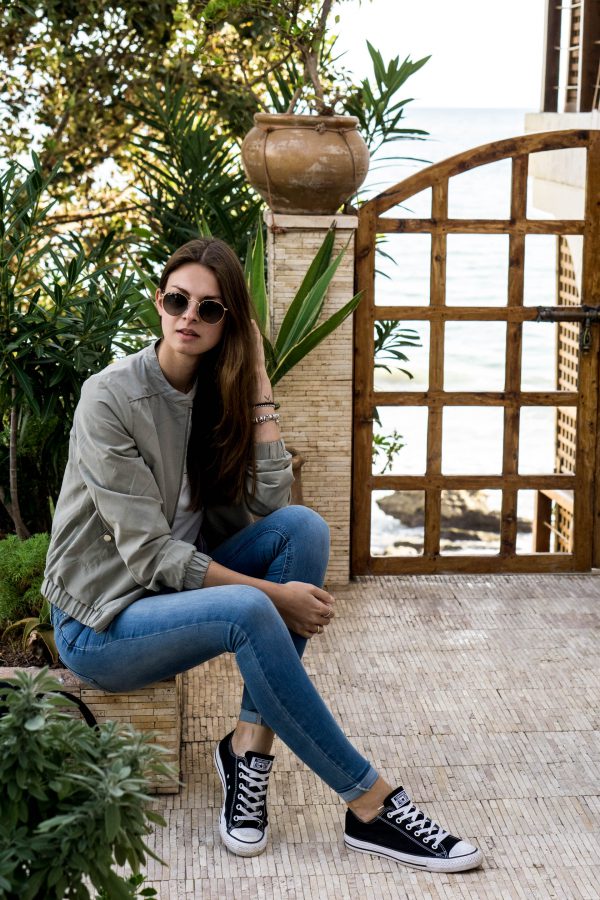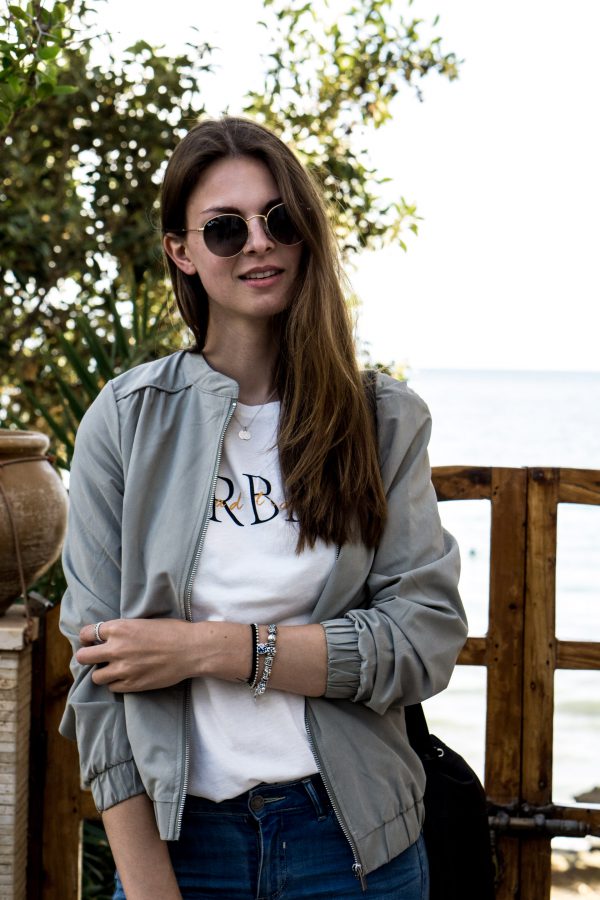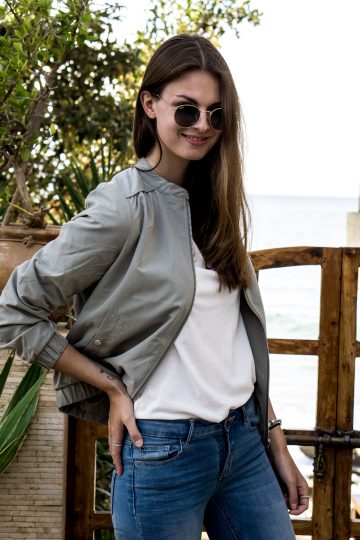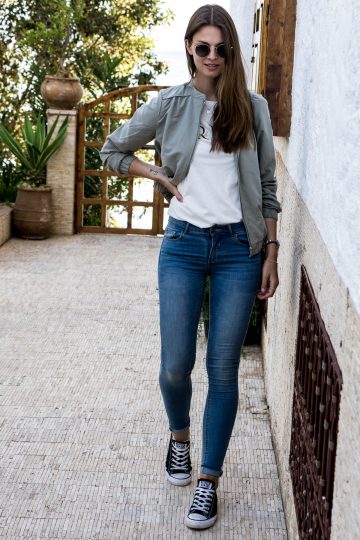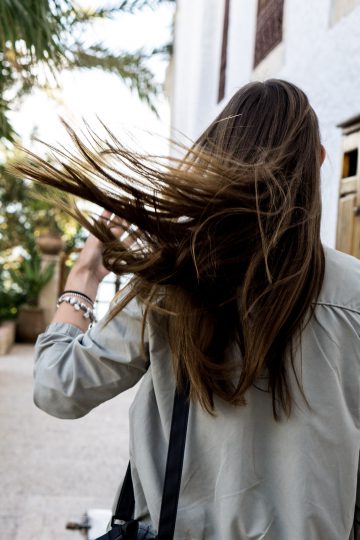 Thank you Vila for the outfit and Herschel Supply for the bag.