I first thought that the past week would be very boring and that I – once again – wouldn't have a lot I could tell you in my "24 hours a day, 7 days a week"-post. And, yes, it was a quite boring week but only until Thursday because that day we drove to Cologne for something I was looking forward to for such a long time! But let's start with Saturday. After one week of surfing in Morocco, I didn't want to do a lot on the weekend. All I wanted to do was relaxing at home, eating delicious food and watching Netflix all day. And luckily we didn't have to do anything that weekend; we didn't have to take new pictures or run errands. So we really spend the Saturday at home. On Sunday I wanted to go for a run because the half marathon is in a month and I should train because I've never run more than 10 km. So we did an 8km run on Sunday and spent the rest of the day on the sofa watching Suits 🙂
The weekend was super calm and relaxing, what was much needed! From Monday to Wednesday I spent most time of the day at the office. I had a lot of things to get done, and we also took some new outfit pictures I will share next week. On Tuesday I went for a 13k run with the Adidas Runners, the first run of this distance and I have to confess, that it was a little bit hard! I really have to train more to be able to run the half marathon here in Berlin on the 2nd of April… right now I'm not seeing myself running it x) But I have about four weeks left and four weeks are hopefully enough! Fingers crossed. I'm planning to share a post about the half marathon, the reason why I'm running it and how I'm training for it next week.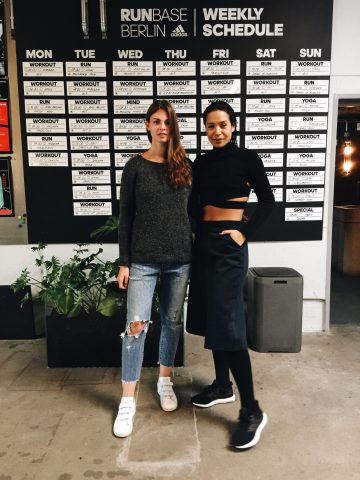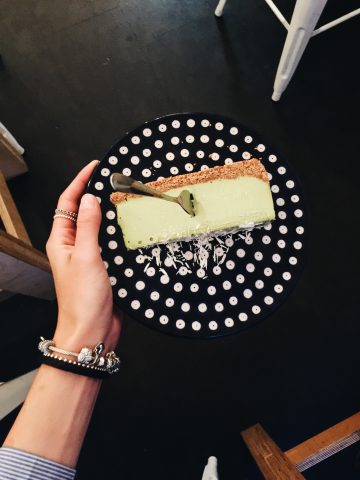 On Thursday we finally drove to Cologne. The occasion? The The Weeknd concert! OMG, I was sooooo much looking forward to this day. I wanted to go to his concert for so long, and when I heard the news that he's coming to Germany, we just had to get tickets! We arrived in Cologne quite late that day, but still had enough time to grab something to eat before the concert. IT WAS AMAZING! It was amazing to see him live finally and I enjoyed the show to the fullest. I had heard, that he's not that good life, but I really can't agree with that! He played a lot of his songs from the "Beauty Behind the Madness" album as well as the new one "Starboy", my highlights were False Alarm and The Hills – love these songs! I definitely would go to one of his concerts again. But I probably would go in the USA or Canada, because the atmosphere in Cologne wasn't that good. Many people didn't know his "older" songs pretty well and seemed only to know the new ones… anyways, we had a blast, and I'm super happy we bought the tickets and that I could finally see him live 🙂
We stayed in Cologne until Saturday, so we had a full day in this city on Friday. We started the day with breakfast at Balthasar, which was very good. Afterwards, we took a stroll through the city and went back to the place we stayed in the early afternoon to work a little bit. Well, things had to get done 😉 In the evening we went out for dinner. We opted for an Italian restaurant called "Spencer & Hill", and I really can recommend this one as well. I had pasta, which was super delicious! We were thinking of going to a bar as well, but we were so full after dinner that we just went back to our apartment where we watched Suits before we fell asleep.