Can't believe it's already Thursday! Time goes by so fast, and today we're finally driving to Cologne for the The Weeknd concert. I'm soooo excited, I've been waiting for this day for such a long time, and you cant' believe how happy I am, we got tickets for the concert. Even though I still don't understand, why he's giving only one show in Germany… Anyways, while you're reading this, I'm probably sitting in the car on the way to Cologne. It's a five to six hours drive, so I'll probably be quite bored right now 😉 I'll take you along on Instagram, so make sure to stop by and check my IG Story. For now, I'm leaving you with this outfit I was wearing in Morocco. It's already the penultimate post I'm sharing with pictures from Morocco, only one more is coming tomorrow.
Striped Playsuit, Off-Shoulder
It's not a secret that I have a thing for playsuits, but I have to confess that it has been a while since I last bought a new one. I got a lot of dresses and skirts recently (as well as winter clothes), and even though I thought about looking for playsuits as well, I just couldn't find nice ones! A couple of days before we flew to Morocco, I saw this one online on Subdued. It was love at first sight! I love the colour, the print and the fact that it is off-shoulder. You can also wear it not off-shoulder, but if I put it over my shoulders, it's a little bit too short x) So I have to wear it off-shoulder – not a bad thing at all. I combined it with my red slippers – I know, not the best choice and I probably wouldn't combine this striped playsuit with these shoes again, but I didn't have a pair of shoes with me in Morocco, that would have matched the outfit a little bit better.
Anyways, the key piece of this outfit is the playsuit. I really like it a lot, and I will wear it quite often in summer! It speaks pretty much for itself and doesn't need a lot of accessories or other clothes to look interesting. I maybe would add a nice jacket or kimono for balmy summer days. Regarding the shoes, I would shoes a pair of white sneakers or a pair of boots next time. I would also combine it with slippers or other summer shoes as long as they are black, white or blue. How would you combine this playsuit? Do you like it or not?
Beautiful corners in Morocco
What I liked best in Morocco where all the beautiful corners you could find while strolling around. It is for sure not the most modern country, and it isn't clean at all, but the people living there definitely have a love for details. Most houses are coloured, some even have beautiful tiles in the entrance. The house you can see in these pictures was down the road where we were staying in Taghazout. I absolutely love all the details and the way the used old tires as well as buckets as plant pots. Especially the way the coloured them. I had to look twice before I saw that. Doesn't it look amazing all together? The plant pots and the coloured house? We just had to take pictures here!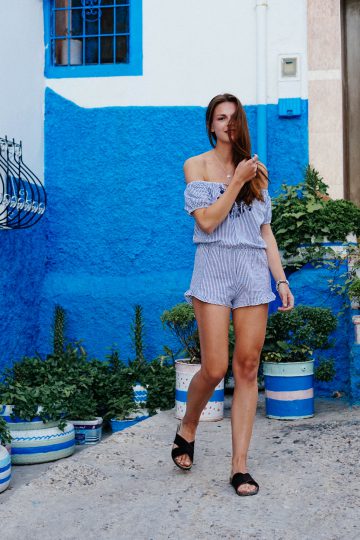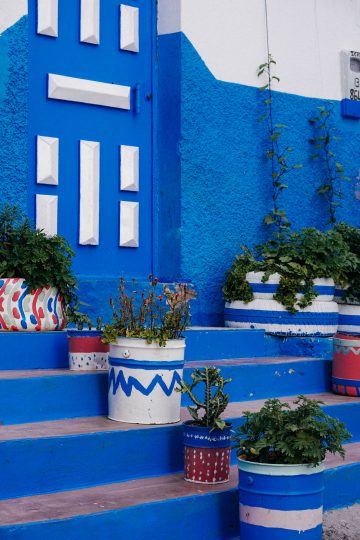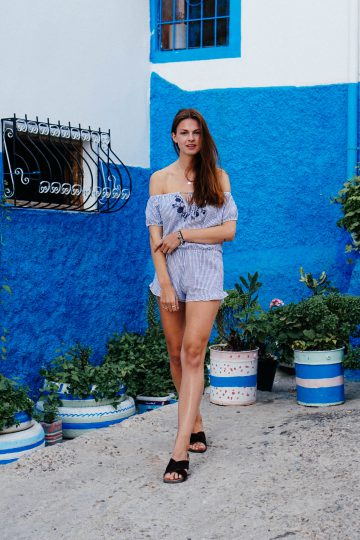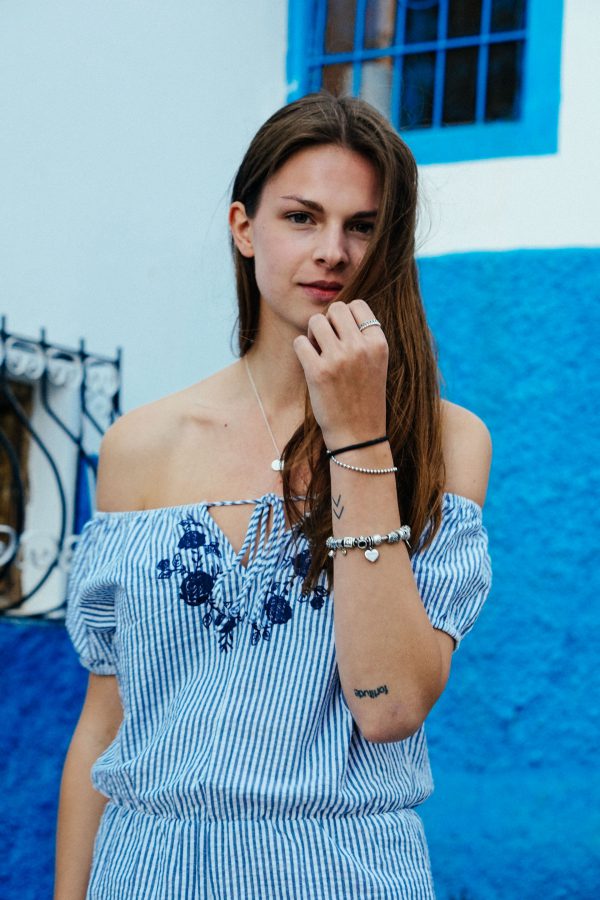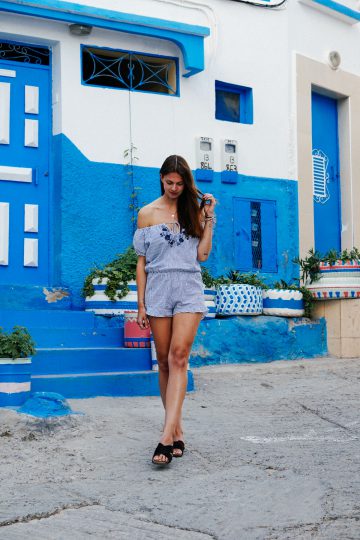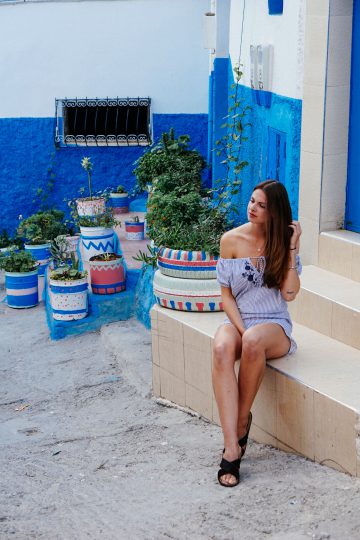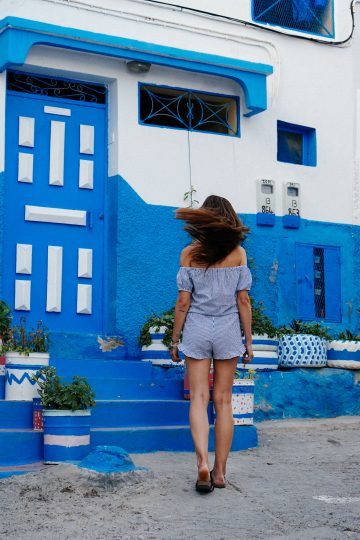 Thank you Subdued for the beautiful playsuit.